Awards Season
Big Stories
Pop Culture
Video Games
Celebrities
30 Catchy Songs You Can't Get Out of Your Head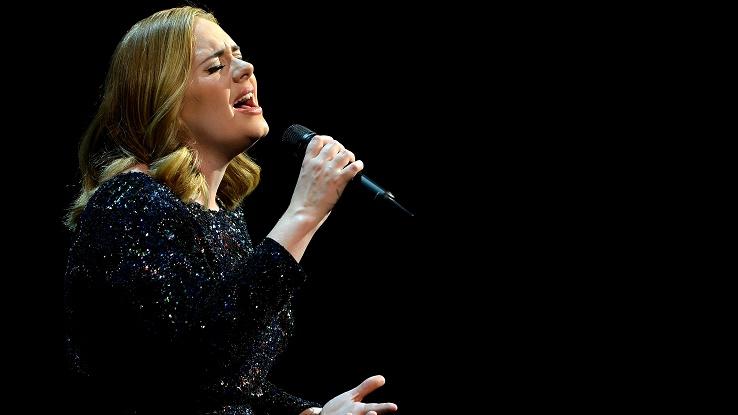 Everyone understands the feeling that comes over you when you hear a song that is so catchy, you simply have to sing — or at least hum — along. The song doesn't even have to be a musical masterpiece. In fact, in some cases, the song is downright awful, but you still can't resist the urge to sing it, regardless of the bad quality.
Whether the melody is upbeat or haunting, some tunes simply compel you to play them on a repeating loop. Here are 30 of the most infectious songs you can't get out of your head. See if you can break the spell!
"Old Town Road (Remix)" by Lil Nas X and Billy Ray Cyrus
Lil Nas X's smash hit "Old Town Road" was undeniably one of the biggest hits of 2019. It quickly gained popularity through the "Yeehaw Challenge" on the social video-sharing app TikTok under the label "country rap." Although the emerging rapper first released the song independently, he soon recorded a remix with country star Billy Ray Cyrus that skyrocketed to the top of the charts.
The country bop also featured an extravagant music video for the remix with guest appearances from Chris Rock, Rico Nasty, Vince Staples and more. No matter how you feel about the song, you can't help but belt the addicting chorus out at the top of your lungs.
"…Baby One More Time" by Britney Spears
This next catchy track hails from the late '90s, right before the start of the new millennium, when exposed midriffs, low rise jeans and pop music reigned supreme. The rising pop princess of this age? The one and only Britney Spears. "…Baby One More Time" was the singer's debut single, and it ultimately became one of the bestselling singles of all time with more than 10 million copies sold.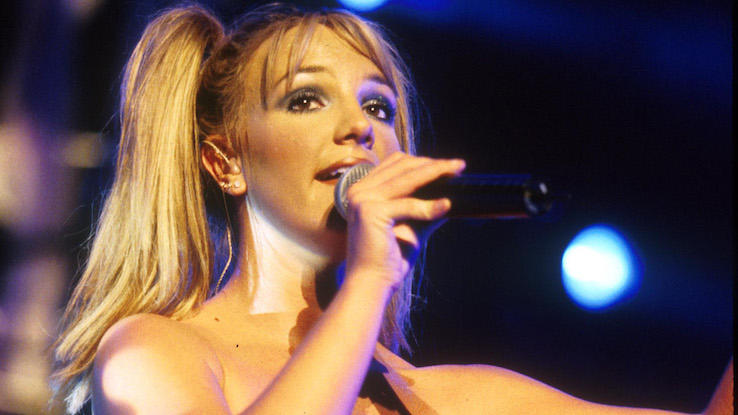 Not only was the song a hit that caught on quickly, but the accompanying music video featured Spears dressed as a Catholic school girl dancing around, which raised a few eyebrows. Nonetheless, it's one of the most iconic videos in pop music.
"Uptown Funk" by Mark Ronson and Bruno Mars
From the moment you hear, "This hit, that ice-cold…Michelle Pfeiffer, that white gold," you can't help but join in and sing "Uptown Funk." Written by record producer Mark Ronson for his fourth studio album, Uptown Special, the song featured Bruno Mars and his band, The Hooligans. Inspired by the funk music of the 1980s, the soulful, upbeat track had a heavy bassline and infectious lyrics that instantly made listeners want to hit the dance floor.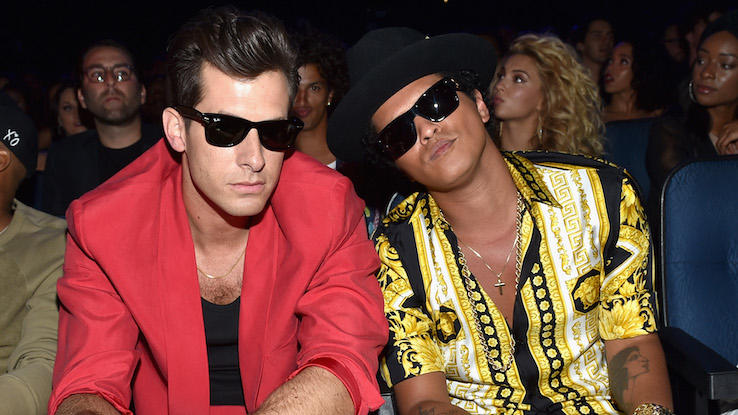 The song certainly made its mark on pop culture. "Uptown Funk" has been featured on commercials and multiple TV shows, including Saturday Night Live and Super Bowl 50 Halftime Show . It even won Record of the Year at the 2016 Grammy Awards.
"Single Ladies (Put a Ring on It)" by Beyoncé
Beyoncé's "Single Ladies" was one of the top songs of the late 2000s, and it had women everywhere asking their men, "Where my ring at?" What may have been even more contagious was the iconic choreography in the song's music video, including the waving of Bey's left hand back and forth to express the freedom of single ladies to do what they want.
It was such a huge song that it won Song of the Year, Best R&B Song and Best Female R&B Vocal Performance at the 2010 Grammy Awards. The track has been played in nightclubs, at weddings and even at divorce parties and has been covered and parodied by several artists and comedians.
"Stay with Me" by Sam Smith
With millions of copies sold across the world, "Stay with Me" is Sam Smith's most successful single to date. On the smooth ballad, Smith pleads with his one-night stand to stick around for the night simply because he doesn't want to be alone.
Even though it's a sentimental song and not a dance track, listeners could relate to the loneliness portrayed in the song, which inspired them to belt out their own emotions. The song ranked at number 12 on Rolling Stone's 50 Best Songs of 2014 list and was covered by multiple artists, including Ed Sheeran, Florence + the Machine and Luke James.
"Happy" by Pharrell Williams
Pharrell Williams' track "Happy" may have been the theme song for a children's movie — the Despicable Me 2 soundtrack — but both kids and adults alike loved the song. The message of the song was simple: Find joy in the midst of any circumstance. The positive energy from the track was highly contagious, and audiences couldn't help but dance.
In fact, people from countries near and far recorded themselves clapping, singing and dancing along to the popular song, spreading happiness across the globe. It was the most successful song of 2014, with 13.9 million units sold worldwide (sales, plus equivalent streams).
"Don't Cha" by The Pussycat Dolls
The sassy and bold track "Don't Cha" by The Pussycat Dolls was a mega-hit in 2005. It was originally recorded by Tori Alamaze as her first single but was given to The Pussycat Dolls to reinvent the group. Even if it didn't necessarily apply, audiences all over couldn't resist singing the catchy hook: "Don't cha wish your girlfriend was hot like me?"
The song was a huge success on the charts, hitting number one on the U.S. Hot Dance Club Play and Pop 100 charts. It was also featured in hit movies like Easy A , Alvin and the Chipmunks , G-Force , Date Movie and Norbit .
"Can't Stop the Feeling!" by Justin Timberlake
Also part of an animated film, "Can't Stop The Feeling!" was a catchy hit for Justin Timberlake. Featured on the Trolls soundtrack, the disco-pop song was written and produced by Timberlake along with Max Martin and Shellback.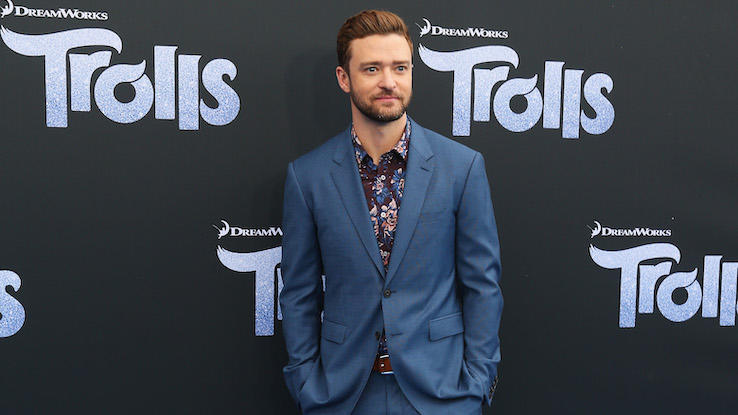 With its positive lyrics, the track is one that inspires pure joy and happiness, a perfect feel-good jam to start the day. Even if you don't find yourself singing along, you are sure to at least tap your foot to the beat. The music video for the song has received more than 1 billion views on YouTube and won the Grammy Award for Best Song Written for Visual Media.
"Don't Stop Believin'" by Journey
"Don't Stop Believin'" is a popular rock anthem by the legendary group Journey. The inspirational jam is a song of encouragement with a contagious chorus that people can't resist belting out alone or with friends. The song was inspired by keyboardist Jonathan Cain's own journey to success.
When Cain was ready to give up his dream of being a musician, his father told him, "Don't stop believing, or you're done, dude." It's the bestselling digital track from the 20th century, with more than 7 million copies sold in the United States. The song has been covered by several artists, including the cast of Glee.
"Hey Ya!" by OutKast
Released in 2003, "Hey Ya!" was a lead single on OutKast's double album, Speakerboxxx/The Love Below . Sung by Andre 3000, the smash hit is a perfect blend of electro, funk and soul music. It had everyone out of their seats, ready to "shake it like a Polaroid picture."
That phrase from the song became so popular that the Polaroid Corporation even used the song to revamp its public image and boost product sales. Billboard ranked the song the 20th most successful song of the 2000s in the United States. It also took home the Grammy for Best Urban/Alternative Performance in 2004.
"Blue (Da Ba Dee)" by Eiffel 65
Another catchy but kind of obnoxious hit from the late '90s was "Blue (Da Ba Dee)" by the Italian group Eiffel 65. Fans of the song may not know the verses word for word, but they can surely sing along with the simple, catchy hook — "I'm blue da ba dee da ba daa.."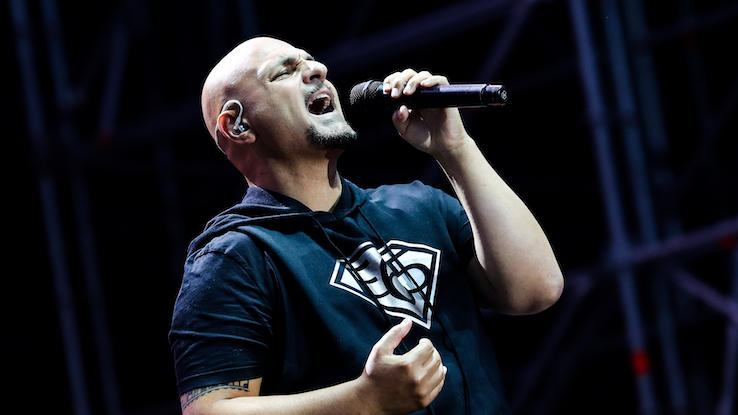 The song actually related to a person's sad emotional state behind the scenes, but it was so much of a catchy bop that many failed to notice. Although the song peaked at number six on the music charts in the U.S., it made it to number one in many other countries, particularly in Europe.
"Baby Shark" by Pinkfong
Kids love to sing it, and parents (mostly) hate to play it. It's so annoyingly catchy that some adults find themselves singing the song and doing the hand gestures without even thinking about it. "Baby Shark" by educational brand Pinkfong first made waves in Korea and other Asian countries before making a big splash in the Western World in 2018.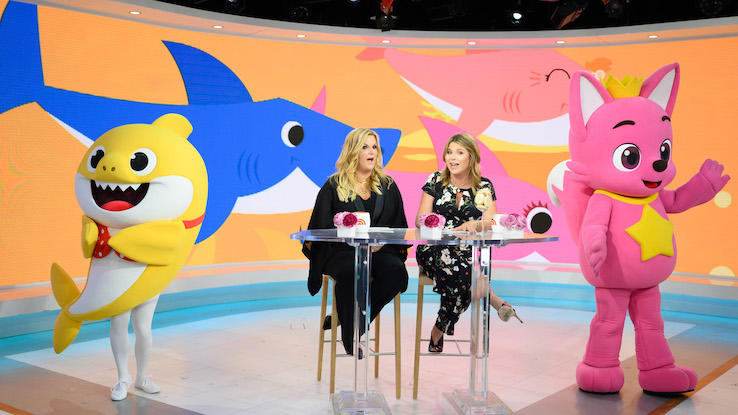 Thanks to the worldwide attention paid to the song, Pinkfong's parent company, SmartStudy, has profited greatly. "Baby Shark" has sparked new toys, clothing, bedding and other products, including a cereal introduced at Sam's Club and Walmart. Pinkfong also has plans to create an animated series based on the song.
"Teenage Dream" by Katy Perry
"Teenage Dream" by Katy Perry hit the airwaves in the summer of 2010 and instantly became a hit for the season. The mid-tempo song is styled as electropop with influences of disco and pop-rock, making it a fun and infectious dance track for the masses.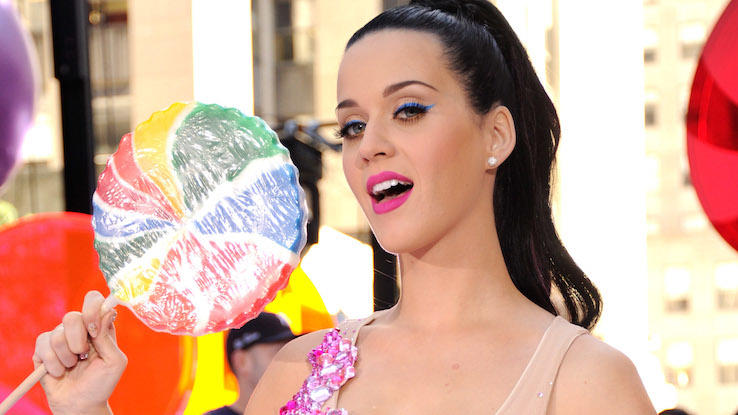 The song climbed to number one on multiple charts, including Billboard's U.S. Hot 100, Mainstream Top 40 and Dance Club Songs charts. Perry performed the catchy track at several events across the globe, including during her set for the Super Bowl XLIX Halftime Show . In 2014, Gawker ranked the high-energy song as the best number-one single of the last 10 years.
"thank u, next" by Ariana Grande
Speaking of huge pop songs, Ariana Grande's unforgettable track "thank u, next" has to be added to the list. Although the song came from moments of break ups, discouragement and grief in Grande's life, it ultimately became a power anthem inspiring people to better themselves and be grateful for the lessons life teaches them along the way.
The song sparked the wide use of the phrase "thank u, next" to refer to moving on from bad partners and other negative life situations. The video for the song was even more popular, taking inspiration from top chick flicks like Legally Blonde , Mean Girls and Bring It On.
"Bodak Yellow" by Cardi B
When "Bodak Yellow" was first released in the summer of 2017, Cardi B was already making a name for herself in the underground hip hop scene as well as on VH1's Love & Hip Hop New York . It was the rapper's confidence and cadence on the song that made it so snappy, quickly catching the attention of listeners.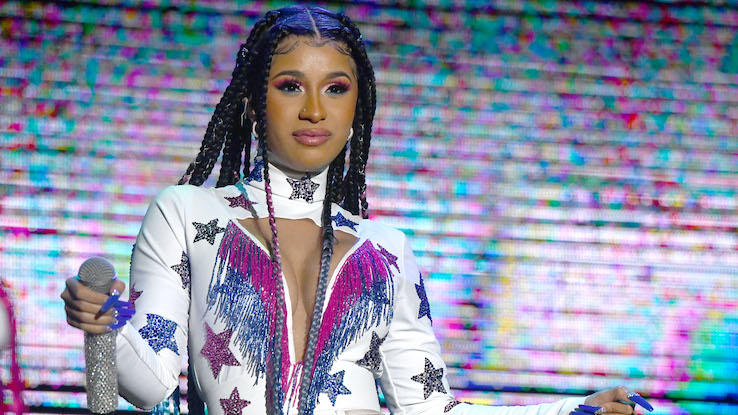 The popular track topped the U.S. Billboard Hot 100 chart for three consecutive weeks, making Cardi the fifth female rapper to ever lead the chart. The song is easily one of the rapper's top tracks, earning her wins at the BET Awards, American Music Awards and more.
"My Heart Will Go On" by Celine Dion
This hit Celine Dion track was the main theme song for the 1997 film Titanic starring Leonardo DiCaprio and Kate Winslet. The power ballad is considered to be Dion's signature song and is one of the bestselling singles of all time. The lyrics and melody of the song are simply unforgettable.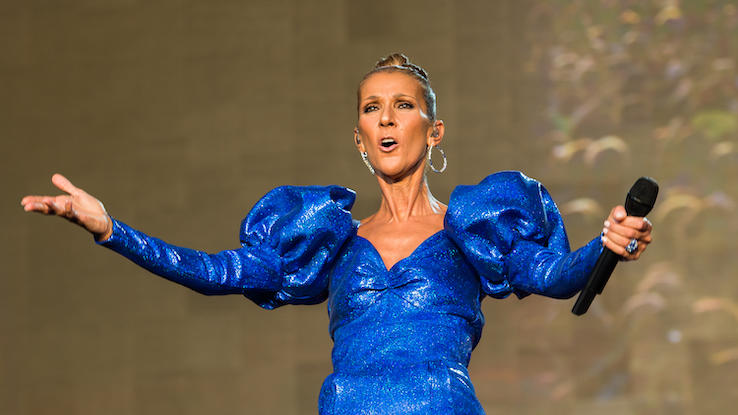 "My Heart Will Go On" is now considered a timeless classic, and it won some major awards, including the 1998 Academy Award for Best Original Song and the 1998 Golden Globe Award for Best Original Song. It also dominated the 1999 Grammy Awards, winning Record of the Year, Song of the Year, Best Female Pop Vocal Performance and Best Song Written Specifically for a Motion Picture or Television Show.
"In My Feelings" by Drake
Drake's "In My Feelings" hit the airwaves in the summer of 2018 and had everyone belting out, "Kiki, do you love me?" For better or for worse, the song became a major hit that could be heard everywhere.
The track incorporated New Orleans bounce music and featured additional vocals from the City Girls, although they were not credited in the official version. It topped the Billboard Hot 100 chart for 10 weeks and also sparked the viral In My Feelings Challenge, created by comedian Shiggy. The challenge saw drivers and passengers dangerously hopping out of their moving cars to dance to the song. That was definitely taking it too far.
"Bye Bye Bye" by NSYNC
Released at the top of the new millennium, NSYNC's "Bye Bye Bye" had catchy lyrics and easy-to-learn, memorable dance moves that all the teenyboppers of the era knew by heart. It described the end of a romantic relationship, although it was also reportedly a reference to the group's separation from their manager, Lou Pearlman, and their record label at the time, RCA Records.
The song is easily one of the group's biggest hits, winning multiple awards at the MTV Video Music Awards and the Teen Choice Awards. It was also the most radio added pop single of all time, with additions to more than 200 radio stations in the first week of its release.
"Truth Hurts" by Lizzo
Lizzo's track "Truth Hurts" asks the question so many have asked about guys for years: "Why men great 'til they gotta be great?" Though the song was first recorded and released in 2017, it later became a viral sleeper hit in 2019 after gaining popularity on the TikTok video-sharing app.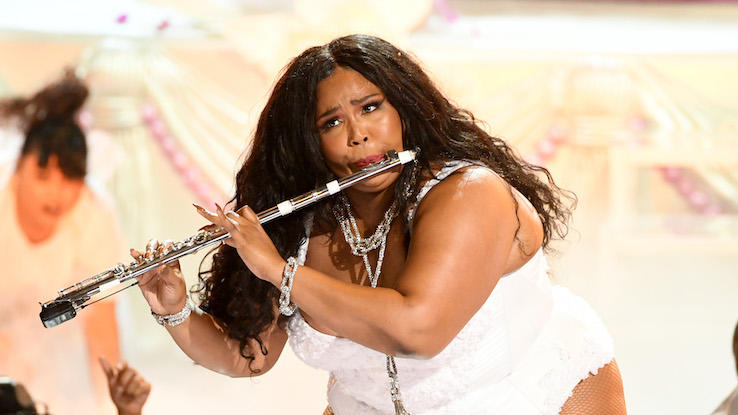 The song was also included as a bonus track on the deluxe version of Lizzo's third studio album, Cuz I Love You , and reached number one on the Billboard Hot 100. The infectious hook and the artist's charisma are truly what makes this song impossible to get out of your head.
"Genie in a Bottle" by Christina Aguilera
"Genie in a Bottle" is one of Christina Aguilera's signature songs, and it's one that will have you singing along, even if you love to hate the song. The sultry but cool song highlighted Aguilera's powerhouse vocals and included catchy lyrics and a beat you couldn't help but love.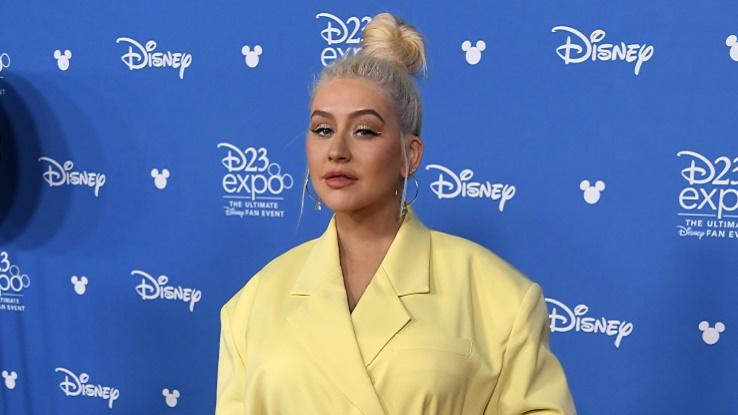 The song was Aguilera's lead single on her self-titled debut album, and it earned the singer mainstream success and credibility among music critics. It's also credited with redefining the sound of music in the late 1990s. With millions of copies sold worldwide, the song is one hit Aguilera will be singing for the rest of her career.
"Bohemian Rhapsody" by Queen
British rock band Queen really broke the mold with this classic earworm that combines elements of opera, hard rock and progressive pop. Written by Freddie Mercury, the song had no chorus and was simply said to be about relationships, with no in-depth explanation of the song's meaning provided by the band.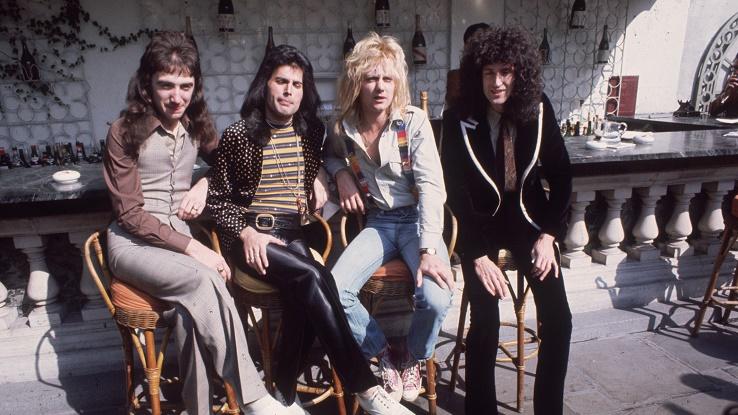 Nonetheless, music fans across all genres have heard the song and jumped in to shout out "Galileo, Galileo!" in their best opera tones. The popular track eventually became the UK's third-bestselling single of all time. It's considered a classic rock song and was inducted into the Grammy Hall of Fame in 2004.
"Rolling in the Deep" by Adele
Adele herself described her classic song "Rolling in the Deep" as a "dark blues-y, gospel, disco tune," versus just a pop song. With a thumping piano, booming chorus and Adele's powerhouse vocals, it's no wonder the song caught on so quickly. It's a song that expresses extreme heartbreak instead of joy, but you still want to join in for "We could've had it all!"
It's one of Adele's biggest songs to date, winning both the Record of the Year, Song of the Year and Best Short Form Music Video at the 2012 Grammy Awards. The song has also been used on multiple TV shows and commercials and has been covered by several artists, including Linkin Park and the late, great Aretha Franklin.
"Work" by Rihanna featuring Drake
Released at the top of 2016, Rihanna's track "Work" features Drake and blends dancehall, reggae-pop and R&B to produce a track with vibes from the singer's native Barbados. You couldn't help but sing the song's contagious and repetitive hook as you moved your hips to the dancehall beat.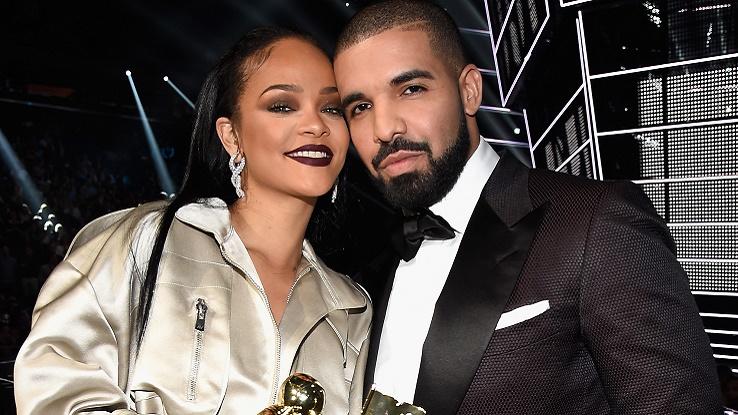 Rolling Stone later named "Work" one of the 30 best songs of the first half of 2016. It reached number one on the Billboard Hot 100 chart and became Rihanna's 14th number-one single. That made her the artist with the fourth-most number-one songs on the chart, behind The Beatles, Mariah Carey and Elvis Presley.
"Baby" by Justin Bieber
Justin Bieber may be all grown up now, but no one will forget his annoyingly catchy hit from 2010, "Baby." The up tempo track was a mix of R&B, dance-pop and hip hop with influences from doo-wop music. The undeniably contagious chorus captured fans and haters of the singer alike, with literally everyone singing, "Baby, baby, baby, I thought you'd always be mine" — whether you wanted to or not.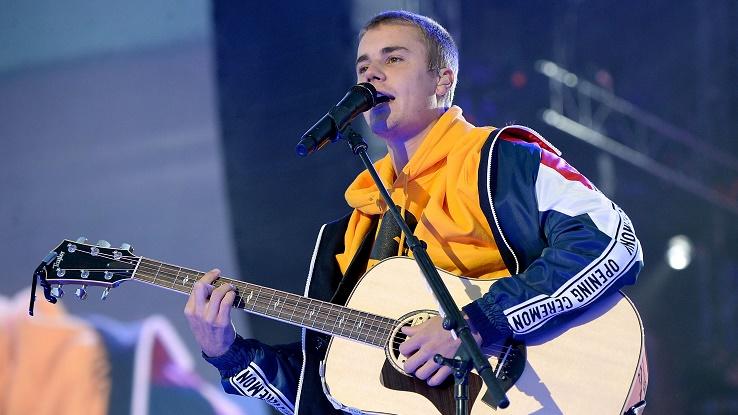 The song was well received by music critics and is certified 12X Platinum in the United States alone. With more than 2.1. billion views, the music video is the 33rd most-viewed video on YouTube — and the second-most disliked. Weird, right?
"Hey, Soul Sister" by Train
Train's "Hey, Soul Sister" is a mid-tempo pop track that's easily recognizable the moment it starts playing. The song by the rock band has achieved international acclaim due to its unforgettable hook and beat.
It reached number three on the Billboard Hot 100 chart and is Train's highest-charting song to date. "Hey, Soul Sister" has sold more than 6 million digital copies in the U.S. and has been featured on several shows. The band has even performed it on several talk shows, including The Tonight Show with Jay Leno , Live with Regis and Kelly and The Ellen DeGeneres Show .
"Friday" by Rebecca Black
Rebecca Black became an overnight sensation with her viral hit "Friday," which was released in 2011. Although the song was deemed annoying and wasn't well received by critics, it has become a cult classic. It's a highly-energetic song that celebrates the start of the weekend with a catchy hook that both teenyboppers and adults constantly got stuck in their heads.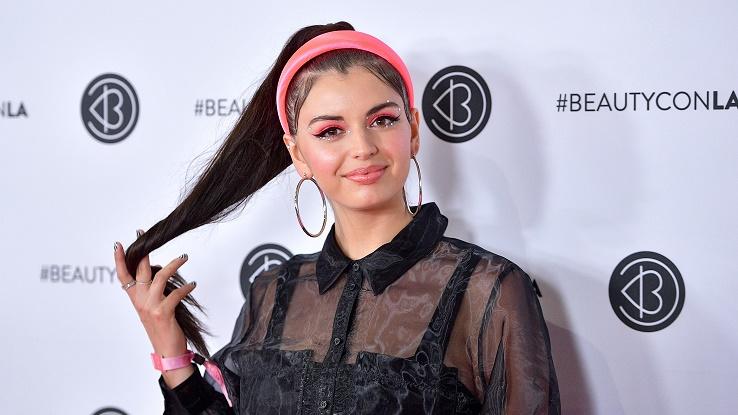 The popular song has sparked many covers and parodies, including a hilarious version with Stephen Colbert, Jimmy Fallon, Taylor Hicks and The Roots on Late Night with Jimmy Fallon . It may not have been an award-winning hit, but the viral song is forever ingrained in people's minds.
"Royals" by Lorde
"Royals" was the debut single of singer Lorde, released in 2013. The song blended electropop, alternative music, hip hop and indie-pop into what was supposed to be a thought-provoking message on the singer's disapproval of the luxurious lifestyle of artists, but it quickly became an anthem that people would never forget.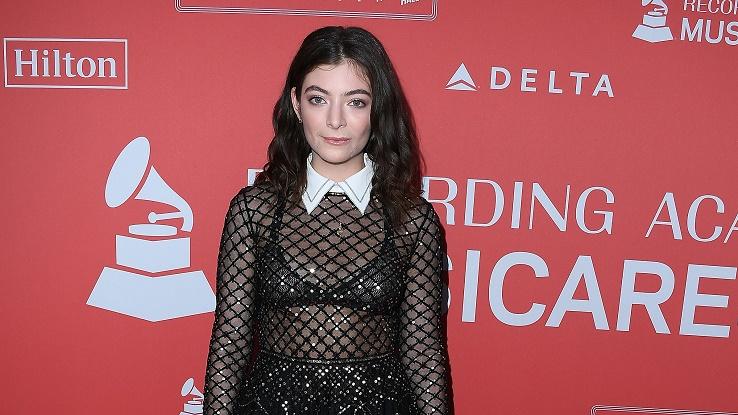 The singer's vocals, along with the song's musical style and lyrics, received praise from critics. Billboard ranked the song at number eight on its Top 20 Billboard Hits of the 2010s chart. The track is also credited with influencing other artists and popularizing "whisperpop," a hushed but intricate vocal tone used by many singers in recent years.
"Call Me Maybe" by Carly Rae Jepsen
This popular dance-pop tune from Carly Rae Jepsen sucked listeners in from the very beginning, whether they wanted to admit it or not. This prime earworm is an unforgettable dance track that is sure to have anyone belting out "Well, here's my number, so call me maybe!" at the top of their lungs.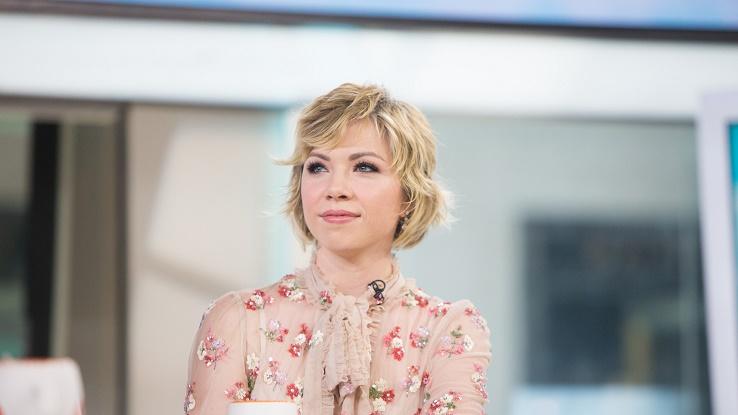 Although the song was annoying beyond compare, it was actually well-received by critics, and it garnered Jepsen international attention. "Call Me Maybe" was the bestselling digital single of 2012 and is the seventh bestselling digital single of all time. The song is also ranked at number 47 on Billboard's Greatest Songs of All Time.
"Shape of You" by Ed Sheeran
Ed Sheeran's dancehall-infused pop track "Shape of You" was released in early 2017 and quickly became a smash hit that was perfect for the masses. The mid-tempo track was fun for dancing and singing along, thanks to the infectious hook and tropical house vibes.
The song went on to become the first to hit 2 billion streams and was the bestselling song of 2017 and the decade in Sheeran's native U.K. Billboard ranked "Shape of You" as the ninth most successful song of all time. It won an award for Best Pop Solo Performance at the 60th Annual Grammy Awards.
"Livin' on a Prayer" by Bon Jovi
Even if you're not a Bon Jovi fan or a rock fan in general, it's impossible to resist screaming out "Ohhh, we're halfway there!" when you hear Bon Jovi's "Livin' on a Prayer." The song has been the band's signature track since its release in 1986. Besides being a catchy song, it details the real struggles of the working class, and millions of people can certainly relate to that.
The song was a smash hit, selling millions of copies across the globe. It reigns supreme in the top spot on VH1's list of The 100 Greatest Songs of the '80s. It was also ranked number 45 on Billboard's Top Rock Songs of All Time.
MORE FROM ASK.COM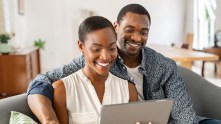 SPIRITBOX announce new EP, debut crushing single "Jaded"
Feel that chill in the air? It's Spiritbox season, motherfucker. The Canuck alt-metal rising stars have announced a brand new EP called The Fear of Fear , which is set to arrive later this fall.
The six-track project includes their April 2023 single "The Void," as well as the brand new song they dropped today, "Jaded," which is signature Spiritbox through and through, from the concussive, djent-inflected riffery to Courtney LaPlante's high-flying vocals. Watch the music video for "Jaded" above via YouTube.
The Fear of Fear follows Spiritbox's three-song 2022 EP, Rotoscope , and is their first substantial project since their 2021 debut album, Eternal Blue .
The full EP arrives November 3rd via Rise Records/Pale Chord. You can pre-order it in an exclusive, limited-edition splatter vinyl colorway at Revolver' s shop .
The Fear of Fear tracklisting:  1. Cellar Door 2. Jaded 3. Too Close / Too Late 4. Angel Eyes 5. The Void 6. Ultraviolet
6 best new songs right now
Hear SPIRITBOX turn up the heaviness on...
STEVE-O: How SLAYER's 'Reign in Blood' changed my life
DILLINGER ESCAPE PLAN albums ranked, from worst to best
ALICE IN CHAINS albums ranked, from worst to best
Hear FRED DURST rage on WARGASM's new song "Bang Ya Head"
CONVERGE albums ranked, from worst to best
NITA STRAUSS picks 11 favorite metal guitarists
GHOST albums ranked, from worst to best
DREAM THEATER's James LaBrie: My least favorite songs to play live
Hi, what are you looking for?
Metal Injection
Top Tracks Of The Week
Upcoming Releases
Funny Stories
Photo Gallery
Latest Videos Listing
Music Videos
Metal Injection Exclusives
Live Footage
Funny Videos
Slay At Home
ASK THE ARTIST
Kids In Metal
Mashups & Covers
Rockumentary
View All Channels
Apple Playlists
Spotify Playlists
Los Angeles
SPIRITBOX Announces The Fear of Fear EP, Streams New Song "Jaded"
Coming November 3.
Want More Metal? Subscribe To Our Daily Newsletter
Enter your information below to get a daily update with all of our headlines and receive The Orchard Metal newsletter.
Bummer Alert
Half of bandcamp's staff has been laid off.
GHOST's PAPA EMERITUS IV Seems To Have Played His Final Show
Latest News
Dying wish's guitarist robbed days before tour.
METALLICA's LARS ULRICH Thinks Hard Rock Is Back To Being A Subculture
DISTURBED Announces 2024 US Tour
IRON MAIDEN & KILLSWITCH ENGAGE Announce 2024 Australian Tour Dates
KITTIE Is Surprised At How Well-Received Their Reunion Has Been
You may also like.
JUDAS PRIEST, SPIRITBOX, EXTOL & More Among Metal Injection's Top Tracks Of The Week
Check out our top 50 songs of the week!
SPIRITBOX's New Song "Cellar Door" Might Be One Of Their Heaviest Yet
Heavy Spiritbox is always welcome.
ARCHITECTS, SPIRITBOX & LOATHE Announce European Tour
Kicking off in January.
Yes, New SPIRITBOX Is Coming
Courtney LaPlante also explains her writing process.
On tour with Shinedown & Papa Roach Sept-Oct. Get Tickets.
Your cart is empty
Add a note to your order
Share your cart
Use this link to send your cart to yourself or others
Cart updated ( )
The Fear Of Fear - Out Nov. 3rd
News & Updates
Stay in the know for all Spiritbox news, tours, merch drops and more.
The Fear of Fear EP Announced
Jan 2024 EU Tour with Architects
Mike Stringer launches Signature Plugin with Mixwave
The Fear Of Fear
Spiritbox Web store Exclusive Variants
The Fear of Fear Smush Violet and Black Vinyl
The Fear of Fear Violet and Black Splatter Vinyl
The Fear of Fear Ghostly Black Vinyl
The Fear of Fear Tri Color Pie Vinyl
The Fear of Fear Smush Violet and White Vinyl
The Fear of Fear Compact Disc
Indie retail variants.
Exclusive Indie Retail Variants
Urban Outfitters
Tri Color Stripes
Newbury Comics
Ghostly Clear w/ Violet
The new single off of The Fear of Fear EP.
The Fear Of Fear Merch
The Fear Of Fear Merchandise
Clips Hoodie
Scream Hoodie
The Fear of Fear Cover Tee
Spiral Cave Tee
Tracklist Long Sleeve
The Fear of Fear Hat
The fear of fear.
November 3rd 2023.
SHOP INTERNATIONAL
Shop the Official International Spiritbox Merch Stores.
UNITED KINGDOM
Official Spiritbox U.K. Merch
Official Spiritbox Australia Merch
Official Spiritbox EU Merch