Rainbow Serpent re-named Rainbow Spirit Festival amid 'cultural appropriation' concerns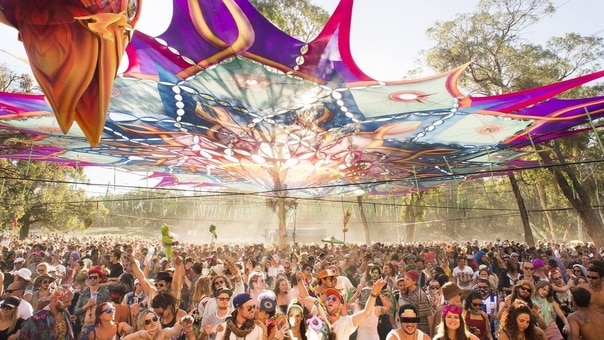 Long-running Victorian music festival Rainbow Serpent has changed its name to move away from the cultural appropriation of an important Dreamtime story for First Nations people. 
Key points:
Rainbow Serpent Festival has been re-named Rainbow Spirit Festival
Event organisers say the changed name is to "move away from cultural appropriation"
The festival launched in western Victoria in 1998 but has been on pause since 2019
On Wednesday organisers took to social media to unveil the festival's new name, Rainbow Spirit Festival.
The festival's communications director Loretta Agius said the decision was made in discussion with the traditional owners of the land.
"It's been a long time coming," Ms Agius said.
"Obviously with the previous name being a Dreamtime story we decided it was time for us to move away from the cultural appropriation of the name."
The event launched in the western Victorian town of Lexton in 1998 with its original namesake inspired by the creeks around its location.
The local Dja Dja Wurrung and Wadawurrung peoples said the creeks were carved by the tail of Mindi, the Rainbow Serpent.
Ms Agius said she hoped the new name retained the messaging while avoiding any of the harm and offence the original name might have caused.
"Twenty-five years ago now, when the name was first chosen, it was chosen for the messaging and the importance of connection to land and spirit that the Rainbow Serpent story provided," she said.
"That messaging is a big part of us moving forward with this new name."
'No different to people ripping off Aboriginal artists'
Rainbow's name change follows the decision in 2016 to re-name a Sydney dance festival for similar reasons .
The Let's Go Walkabout festival was accused of appropriating from Indigenous culture and had to change its name to Let's Go Walkaround.
At the time Indigenous person Maria Clague said the use of the term "walkabout" was disrespectful and ignorant.
"It's no different to people ripping off Aboriginal artists and putting their work on cheap carpets made in Indonesia and the artists get nothing for it," she said.
Ms Clague also took aim at Rainbow Spirit Festival's original name, describing it as offensive to "Aboriginal people all over the country".
New dates yet to be announced
While the Rainbow's new name is locked in, dates for the next event are yet to be confirmed.
The festival has been on hiatus since 2019 due to bushfires and the COVID-19 pandemic.
In a statement on Facebook, organisers said the site permit renewal process had been "more complex and time consuming than we'd anticipated".
"We still have a way to go before we can securely lock in a festival date," the post read.
"We are confident of gaining the approvals needed, we just need to take our time to ensure the best outcome for the event and the ongoing protection and preservation of our beautiful site."
ABC Ballarat — local news in your inbox
Related stories, 'never again': rainbow serpent festival deemed too dangerous to be held in summer.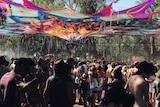 Dance party under fire over 'disrespectful' name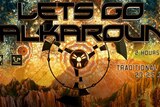 Support aired for Rainbow Serpent Festival delay
Community and Multicultural Festivals
Indigenous Culture
Music (Arts and Entertainment)
Warrnambool
Festivals & Events
Our Lady of Fatima - October14th and 15th, 2023
Schedule is:
The schedule for the Festival of Our Lady of Fatima is as follows:
Friday, October 13th – Mass at 7:00 pm
Saturday, October 14th – Rosary at 7:00 pm, followed by Mass and a Procession of Candles. Tea, coffee and treats in the hall following the procession.
Sunday, October 15th – Mass at 11:00 am in Portuguese, Mass at 12:30 in Spanish . "Festival of Soups" in the hall after the 11:00 am Mass. Cost is $10 and you will be able to try more than 12 different soups. Bake sale as well.
São Martinho
Informati on to come
Our La dy of G uadalupe Festival - December 10th, 2023
Information to come
Saint Joseph Fest ival - M arch, 2023
The Saint Joseph Festival Commit tee would like to thank everyone for their donations to the Bake Sale and Bazaar. With your support they were able to donate $6,000 to our parish.
Our Lady of Fatima Festival - May, 2023
The Our Lady of Fatima Festival Committee would like to thank everyone for their donations to the bazaar and bake sale, and for attending the tridiuum and festival. With your support they were able to donate $8,000 to our p arish.
Holy Spirit Festival - June 16th to 18th
The Holy Spirit Festival Committee would like to thank everyone for supporting the 40th Anniversary Holy Spirit Festival. They thank the people who donated to the bazaar, bake sale, purch ased penções, or attended the three days of events. It was wonderful to see the church and hall so full. With your support the committee is donating $10,200 to Our Lady of Fatima.
Senhor Bom Jesus da Pedra Festival - September, 2023
The festival committee for Senhor Bom Jesus da Pedra would like to thank everyone for their participation in this year's festival. With your support in providing donations and attending the festival, the committee raised and donated $13,787 to Our Lady of Fatima.
Festival Donations 2022
Thank you to:
*Our Lady of Guadalupe for donating $5,300
*Our Lady of Fatima Committee (October) for donating $4,531
*Senhor Bom Jesus de Pedra Committee for donating $10,000
*Holy Spirit Committee for donating $8,700
*Our Lady of Fatima Committee (May) for donating $5,000
*St. Joseph Committee for donating $6,450
Newsletter Signup
Your Profile
Your Business
Payment History
Greater Victoria spirits are high with the return of whisky fest
Share by Email
Share on Facebook
Share on Twitter
Share on LinkedIn
Share via Text Message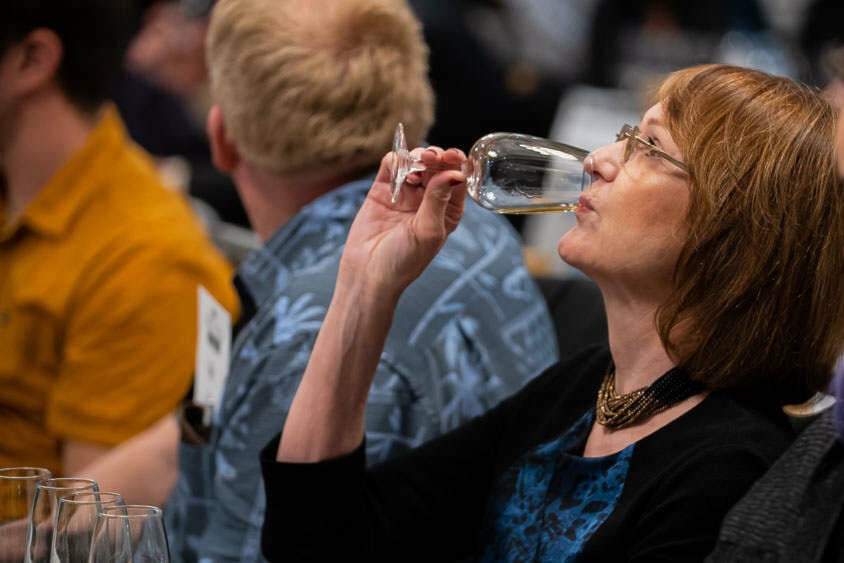 A taste of the usual returns with the Victoria Whisky Festival bringing back experts and enthusiasts from around the world.
After a two-year hiatus, the festival hosts three days of events including grand tastings, masterclasses, and consumer tastings with presenters from around the world.
Distillers, managers and brand ambassadors from more than 50 distilleries in Scotland, Ireland, England, Canada, the United States, Japan, Taiwan, India and France will present more than 200 whiskies showing a broad range of styles, flavour profiles and philosophies.
"We are pleased to present one of the best lineups ever for the Victoria Whisky Festival. Victoria is well known as a whisky town and distilleries are keen to return and showcase what they have been making the last few years," co-organizer Frank Hudson said in a news release.
READ ALSO: Canadian Whisky Awards raise a glass to Vancouver Island's Devine Distillery
A new Sunday event, The Water of Life, at the Vic Theatre, includes a tasting of several Bruichladdich whiskies, a Q&A with the brand's ambassador, and a screening of the feature documentary that tells the story of industry movers and shakers from whisky's comeback from the 1980s to current times.
Net proceeds of the volunteer-run Victoria Whisky Festival are donated to charitable organizations.
Tickets for tastings and masterclasses are available at the Strath Ale, Wine & Spirit Merchants at 919 Douglas St. The Victoria Whisky Festival is at the Hotel Grand Pacific from Jan. 19 to 22, 2023.
Visit victoriawhiskyfestival.com for more details.
READ ALSO: Three Greater Victoria breweries win medals at national craft brewery competition
Do you have a story tip? Email: [email protected].
Follow us on Twitter and Instagram, and like us on Facebook.
See a typo/mistake?
Have a story/tip?
Share this content:
Dialogue and debate are integral to a free society and we welcome and encourage you to share your views on the issues of the day. We ask that you be respectful of others and their points of view, refrain from personal attacks and stay on topic. To learn about our commenting policies and how our community-based moderation works, please read our Community Guidelines .
Explore Greater.
Victoria is a true one-of-a-kind land on the Pacific coast. Sign up to have travel guides, upcoming events, travel tips, and more delivered to your inbox.
DestinationGreaterVictoria.com
Travel Trade
Travel Media
Attractions Pass
Greater Victoria Sports Awards
Destination Master Plan
Book Your Stay
Listings Site Pages Articles Deals Events
Hotels & Resorts
Bed & Breakfast and Inns
Speciality Lodging
Vacation Rentals
Campgrounds & RV Parks
Activities & Attractions
Attractions
Arts, Culture, & History
Beaches & Lakes
Comics, Games, Play & Collectibles
Garden & Parks
Golf Victoria
Nightlife & Entertainment
Sports & Outdoors
Statues & Landmarks
Royal Treatment
Festivals & Events
Calendar of Events
Exhibitions
Seasonal Events
Signature Festivals & Celebrations
Capital City Comic Con
Submit an Event
Pacific Marine Circle Route
Spas & Wellness
Shopping & Services
Guided Tours
Whale Watching
Virtual Experiences
Restaurants & Cafes
Casual & Family Dining
Cafes & Coffee Shops
Bars & Pubs
Farm to Table
Craft Beer, Cider, Wine & Spirits
Breweries & Cideries
Wineries & Vineyards
Distilleries
BC Ale Trail
Afternoon & High Tea
Flavour Trails
Food & Drink Tours
Takeout & Delivery
Dine Around
About Victoria
Indigenous Culture
Learn from a Local
Greater Victoria Region
Getting Around
Visitor Centre
Accessible Victoria
Sustainable Victoria
Victoria Vacation Guide
Travel Itineraries
Email Newsletter Sign Up
Maps & Geography
Travel Tips
Doing Business in Victoria
LGBTQ2* Travel
Getting Here
Ferries & Boats
Buses & Car Rentals
Airlines & Floatplanes
Travel Deals
Event Details
Venue: Distrikt Nightclub
Time: 2 pm - 6 pm
Location: Map
Admission: $20
Registration: Register
Island Beer & Spirit Festival
Distrikt nightclub.
919 Douglas St
Victoria, BC V8W 2C2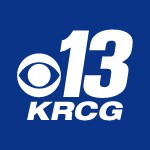 KRCG Columbia/Jefferson City
Sixth annual Parson family fall festival brings joy and community spirit to the People's House
Posted: October 29, 2023 | Last updated: October 29, 2023
Governor and First Lady Parson hosted the Sixth Annual Parson Family Fall Festival and Trick-or-Treating at the People's House today. There were over a dozen vendors, and activities that involved a bounce house, face painting, trick-or-treating, and live animals, popular local band The Kay Brothers performed bluegrass music for everyone to enjoy.
Many families and children gathered down the sidewalk to get a chance to be welcomed by the Governor and First Lady Parson, before diving in to all the fun fall filled activities that the Governor's Mansion had to offer. "Today is a perfect example how many people are here and how many kids are here when you see him in costumes and you see two families together. it's just great. Makes you really proud to be the governor of the First Lady," expressed Governor Mike Parson.
Governor Parson shared that he believes that it is without a doubt there will be another Parson Family Fall Festival to come next year at the People's House.
More for You
Virgin Atlantic suspends its route from London to Austin because it says the city's tech boom is over
Steve Bannon's Warning to Congress
They went hunting for fossil fuels. What they found could help save the world
Another old-school Las Vegas Strip icon closes
US fighter jets scrambled after aircraft violates restricted airspace near Biden's Delaware home
Meet the 13-year-old West Virginian suing to join her school's track team
Israel says it will fight Elon Musk's effort to supply Starlink internet to 'internationally recognized aid organizations' in Gaza
COVID Map Shows States Where Positive Cases Are Rising
Nikki Haley goes after Trump on Israel. Here's what the other 2024 GOP candidates said.
The clocks are going back – here's what it does to your health
The world's first certified passenger-carrying air taxi takes flight
Here's how much the average 60-year-old American holds in retirement savings — how does your nest egg compare?
Moms for Liberty unexpectedly finds itself at the center of a heated suburban Indiana mayoral race
Pumpkin Bundt Cake
Winners and losers from Week 9 of the college football season
This Florida town full of mediums has been luring believers, the curious and the skeptical for more than a century
Astros Star Reliever Not Expected to Return in 2024
In Memoriam: Through The Years With Joe Cocker
The 11 Best Steakhouse Chains in the US, Ranked
This Brilliant Pool Noodle Hack Will Keep Your Home Warm During Frigid Winter Nights
'Bizarre Foods' icon Andrew Zimmern to sizzle at TCC Foundation's 2024 'Cleaver and Cork'
The man known for traveling from coast to coast to discover new foods on the hit show "Bizarre Foods" is next year's special guest for the ninth annual "Cleaver and Cork" foodie event hosted by the Tallahassee Community College Foundation.  
The announcement that Andrew Zimmern, an Emmy and four-time James Beard Award-winning TV personality and chef, would headline the event continues the streak of the TCC foundation landing Food Network chefs following the appearances of prestigious chefs Michael Symon , Aarón Sánchez and Marc Murphy . 
The "Cleaver and Cork" events running Feb. 25 to March 2 and hosted by the TCC Foundation, are designed to "elevate educational program opportunities, scholarships, and teaching and learning facilities," said Heather Mitchell, vice president of Institutional Advancement at Tallahassee Community College and executive director of the TCC Foundation
Zimmern got his start in the media with interviews on the HGTV network building his foundation to produce the popular Bizarre Foods franchise and a handful of spin-off series for the show in hopes of "promoting cultural acceptance, tolerance and understanding through food," as stated on his website.
Outside of hosting and producing his shows, the food expert and critic can be found judging novice cooks on "Iron Chef: Quest for an Iron Legend" on Netflix, "The Silos Baking Competition" on HBO Max, and on "Andrew Zimmern's Wild Game Kitchen."
According to his official website, Zimmern restarted building his repertoire after spending six years working in Minneapolis' Café Un Deux Trois making his way from the back of the kitchen while battling with addiction to "heart of the house" as an executive chef. In this role, Zimmern turned the restaurant into an award-winning, national-caliber restaurant with his menu.
The ninth year of Cleaver and Cork introduces a new concept that is in the true spirit of Zimmern.
2024 Cleaver and Cork
Guests will get the opportunity to experience a taste of Zimmern's cuisine inspired by food offerings from across the globe.
The event starts off with a Progressive Cocktail Party, a tour for taste buds featuring five local restaurants that will offer a different course and wine pairing including their own take on Zimmern's recipes. The party starts at 1 p.m. on Sunday, February 25, at Eve on Adams. Single tickets are $175 and couples' tickets are on sale for $300.
"It has always been a goal to grow Cleaver and Cork into a week-long food and wine experience for our community," Mitchell told the Tallahassee Democrat. "Most of our events sell out quickly, so we wanted to provide more opportunities for our community to attend curated dining experiences as a part of Cleaver and Cork."
This year, the Cleaver and Cork team is introducing a new feature, "Restaurant Week."
In a nod to Zimmern and his love for travel, "Restaurant Week" is a four-day series inviting up to 40 individuals to spend their nights traveling to different local restaurants — handpicked for their commitment to the "Cleaver and Cork" concept — each night for a "smaller curated experience." Guests will try the participating restaurants' specialties from oysters and champagne to tacos and tequila.
"Since this has obviously resonated with the community, we will definitely be expanding this for 2025,"Mitchell said on the events already quickly selling out.
Here is a lo o k into the "Restaurant Week " schedule.
Oysters, Champagne and Caviar at Poco Vino
Location: 225 S. Adams St.
Monday, Feb. 26 from 6 p.m. to 8 p.m.
The four-day series kicks off at Poco Vino with a night of raw and grilled oysters, a full champagne bar and small caviar bites from the TCC Oyster Aquaculture program. Tickets are on sale now for $100.
Tacos & Black Sheep Tequila at La Tiendita
Location: 1840 N. Monroe St.
Tuesday, Feb. 27 from 6 p.m. to 8 p.m.
The La Tiendita team has partnered with the 2022 winners for best tequila in the world and best of class for the San Francisco World Spirits Competition, Black Sheep Tequila. The award-winning tequila will be paired with the prized tacos. Tickets are sold out.
Dinner is Brewing at Ology
Location:  2910 Kerry Forest Parkway
Wednesday, Feb. 27 from 6 p.m. to 8 p.m.
A four-course dinner will be prepared by Ology's culinary director and executive chef, Randy Blass, with exclusive pairings. The dinner will also give a behind-the-scenes look at Ology's brewing process. Tickets are on sale for $125 each.
Wined & Dined at Blu Halo
Location: 3431 Bannerman Road
Thursday, Feb. 29 at 6 p.m. to 8 p.m.
The private event includes a four-course menu solely based on the culinary palate of Zimmern, but with the Blu Halo style. Each course will be paired with a wine. Individual tickets are available for $125.
Signature Dinner and Wine Festival
After Restaurant Week, the Cleaver and Cork event ends with the Signature Dinner and Food and Wine Festival.
The signature dinner is an exclusive four-course meal curated by Zimmern. Each course is paired with sommelier-selected wines from around the globe. The dinner will also feature a silent auction. Highly rated Bourbon, bottles of red and white wine, and champagne are also available in a blind draw from the pull-down for a $100 contribution.
The signature dinner is 6 p.m. to 9:30 p.m. on Friday, March 1st at the Lifetime Sports Complex on the TCC campus. Single tickets are $325, couple tickets are available for $600.
"Cleaver and Cork" concludes with the Food and Wine Festival featuring over 65 restaurants and food vendors from across North Florida. Along with sip and bites, foodies are invited into the classrooms of local chefs and spirit experts who have been recognized on regional, statewide, and national levels.
The festival runs 11 a.m. to 3 p.m. on Saturday, March 2nd at the Intramural Fields at TCC. Tickets start at $100.
Democrat writer Kyla Sanford can be reached at [email protected] .
Salem apple festival: a more than 50-year tradition
Salem ― Victoria Sullivan and her family were busy volunteering at the apple fritter booth at the Apple Festival on Saturday at the Salem Green, as people lined up to enjoy the popular dessert.
She worked as a cashier, while her daughters bagged the fritters and added cinnamon sugar, and her husband helped fry the desserts.
Hannah Sullivan, 8, said it's nice to help other people, and Hunter Sullivan, 5, said she likes to raise people's spirits when they're sad.
Victoria Sullivan said she and her husband grew up in Salem and love the town, and the family volunteers every year at the annual festival held by the Congregational Church of Salem.
"For us, it's about the church and to be here for the community of Salem," she said.
At Saturday's festival, people visited booths to pick up apple treats and arts and crafts, as music played outside on the sunny fall day. Kids got their faces painted and played games, and people had breakfasts of pancakes and muffins at the "Apple Café" set up across the road.
The Congregational Church of Salem has been running the apple festival for more than 50 years.
The Rev. Jonathan Chechile, pastor at the church, said the event is about community, fellowship and getting to spend time with neighbors, and it's an opportunity to provide the community with its fall festival. More than 100 people from the church and the community volunteered at the festival, he said.
The festival raises funds to take care of the church's buildings and the beautification of the town green, as well as to advance the gospel across the world, he said.
His wife, Veronique Chechile, said the festival involves months of planning. For about six weeks, there have been three "prep days" each week to cut and peel apples, roll dough, crimp crust and put together the pies. This year, volunteers made 500 pies, along with baked goods, dog treats and caramel apples.
Judy Gadbois and her friend, the late Priscilla Howard, started the festival 54 years ago with 200 pies to fundraise for the church's Christian Education Building.
Gadbois was volunteering at Saturday's event, as were her children, grandchildren and great-grandchildren.
"I have four generations helping," she said.
Her daughter, Kristin Gadbois, said it's an inspiration to her that her mother started the festival.
"It gets the community out," Kristin Gadbois said of the festival. "It just pulls people together."
People also took a look at emergency vehicles on display, and community organizations and local politicians had booths at the event. Richard Leuck, past commander of the Salem VFW, said the VFW is trying to get new members.
Festival-goer Alisha Stanwood cheered on her 5-year-old daughter, Riley, who was playing a game of ring toss, and they were soon joined by Alisha Stanwood's parents.
Stanwood said she lives in Mystic but grew up in Salem and has been going to the festival since she was her daughter's age. She comes back to the festival every year because it's a tradition ― and to get apple fritters.
Robert and Meradith Wollschlager of Colchester decided to stop by the festival for the first time on Saturday with their two golden retrievers.
"I drive through Salem every day on my way to work, and I always see the signs and what a perfect day to celebrate the fall," Robert Wollschlager. said
They said they heard the fritters and apple pies were good, and hoped to get the pies before they sold out.
Rich Beauchamp, who grew up in Waterford, said he moved to Montville 36 years ago and has been coming to the festival ever since, unless it's raining or freezing cold. He said he ran into one of his oldest friends at the festival Saturday and was picking up apple pie slices and a pot holder.
"What a wonderful day, huh?" he remarked as he purchased the apple pie slices from volunteer Pamela Reinholtz.
Reinholtz said this year's festival had the best weather she could remembered.
"We've been here in snow," she said. "We've been here in 50 miles-an-hour winds. We've been here in rain."
One year, the festival had to be moved indoors, she said.
"So you never know what you're going to find but it's always wonderful," Reinholtz said. "The people are always happy to be here. They come from everywhere."
Comments are limited to 200 words in length.
Post your comment Cancel reply
Comments policy.
Story comments on theday.com are intended to be civil, friendly conversations. Please treat other participants with respect and in a way that you would want to be treated. You are responsible for what you say. Please, stay on topic. If you see an objectionable post, please report it to us using the "Report" link included on every post.
Please note that comments are monitored by theday.com staff. We reserve the right at all times to remove comments that are off-topic, unlawful, threatening, abusive, libelous, defamatory, obscene, vulgar, pornographic, profane, indecent or otherwise objectionable. Personal attacks, especially on other participants, are not permitted. We reserve the right to permanently block any user who violates these terms and conditions.
Comments that are long, have multiple paragraph breaks, include code of any kind, or include hyperlinks to objectionable material may not be posted.
Read the full policy here.
Total word count: 0 words. Words left: 200 .
Trump attacks 'CRAZY' judge for requiring daughter Ivanka to testify in New York fraud trial
Uaw, stellantis reach tentative contract deal as union adds strike at tennessee gm factory, kelly dominates, marte, pham sparks offense, diamondbacks beat rangers 9-1 to tie world series 1-1, mike pence suspends his struggling 2024 campaign, matthew perry, emmy-nominated 'friends' star, has died at 54, reports say.
Couple buys Norwich marina with plan to 'bring it back to life'
Groton man charged with impersonating police officer during commute
Locals get first look at Hallmark's 'love letter to Mystic'
Man pulled from Mystic River by rescue crews
Police logs - Oct. 28, 2023
Bee rescuer Patrick Gaudin
Dictionary researcher joshua pendragon.
'Job Description' explores the world of a professional classical musician
Classical pianist artem belogurov, mapping the ocean floor with bob wallace.
Things to do
Community Partnership
Events Calendar
25 things to do in and around Victoria to get into the Christmas spirit
The holidays are a wonderful time of the year to see and experience all that Victoria has to offer.
With so much going on and special sights, we have curated a list of Greater Victoria's best holiday events for you to enjoy!
From parades to Christmas concerts and light displays, there's so much to do and see over the holiday season.
Without further ado, here are 25 things to do in and around Victoria to get into the Christmas spirit:
40th annual Peninsula Co-op Santa Claus Parade
Organized by the Greater Victoria Festival Society, this annual parade features floats, music and entertainment for the whole family.
The community is invited to stop by the Victoria Public Market – Hudson Holiday Plaza at 1701 Douglas Street for entertainment, vendors and more.
When: Saturday, November 26th, starting at 5 p.m.
Where: The new parade route will begin in front of the Legislature on Government Street. It will then turn right onto Humboldt Street and will travel along Douglas Street, ending at Fisgard Street.
The Polar Express 3D IMAX
Tom Hanks and director Robert Zemeckis reunite for The Polar Express, an inspiring adventure based on the beloved children's book by Chris Van Allsburg. When a doubting young boy takes an extraordinary train ride to the North Pole, he embarks on a journey of self-discovery that shows him that the wonder of life never fades for those who believe.
When: Select days starting December 17th to December 31st
Where: IMAX in downtown Victoria, 675 Belleville Street
IEOA Lighted Truck Convoy
The annual IEOA Truck Light Convoy and Food Drive is back and will be making its way through Victoria this December!
A fleet of commercial trucks and buses will light up the streets of Victoria for the annual truck light convoy and food drive, hosted by the Island Equipment Owners Association.
On December 3rd, starting at around 5:40 p.m., 80 vehicles will take to the streets as the holiday parade is set to start at the Breakwater District and Ogden Point.
This time around, there will be a few changes to the parade's 35 km route. With the closure of Government Street, the glowing convoy will now make a right onto Belleville Street off of Blanshard Street before turning right onto Douglas Street.
When: Saturday, December 3rd, starting at 5:40 p.m.
5:40 p.m.: Breakwater District / Ogden Point
6:30 p.m.: Oak Bay Avenue
7:00 p.m.: Yates Street at Blanshard Street
7:30 p.m.: Burnside Road West
8:00 p.m.: Goldstream Avenue and Veterans Memorial Parkway
8:30 p.m.: Bear Mountain Parkway
Sidney Sparkles Christmas Parade
Join Peninsula Celebrations Society for the Sidney Sparkles Christmas Parade. The Parade route begins along Resthaven Drive and turns onto Beacon Avenue. It continues to run the length of Beacon Avenue, turning right onto Second Street and ending at Ocean Avenue.
Once the parade completes its route, people are encouraged to move to Beacon and Bevan wharves and the Sidney waterfront around Beacon Park. From there, they will be able to witness the Lighted Boat Parade, which starts at least 15-minutes after the Sidney Sparkles Christmas Parade
When: Sunday, December 4th, starts at 5 p.m.
Where: Begins along Resthaven Drive and turns onto Beacon Avenue before turning right onto Second Street and ending at Ocean Avenue
Festival of Trees at the Bay Centre
Immerse yourself in the season as you stroll through over 70 one-of-a-kind festively decorated trees in support of BC Children's Hospital during the Festival of Trees, sponsored by Scotiabank.
Festival of Trees is free and open daily during Bay Centre shopping centre hours. Closed Christmas Day and New Year's Day.
When: From now until January 3rd, view during shopping centre hours
Where: The Bay Centre, 3125 Douglas Street
Esquimalt Celebration of Lights
Esquimalt's Celebration of Lights is a magical event for the whole family. Lights, Music, Food, Santa and it is FREE to the whole community.
There are many places to watch the parade as it runs along Esquimalt Road from Esquimalt Road and Canteen Road to the McDonald's Entrance. Don't forget to say hello to the Jolly Old Fellow himself at the end, as Santa loves to wave to the crowd.
After the parade, there will be hot chocolate and Christmas treats provided courtesy of local churches. Hot Dogs by donation to the Lions. Music by Maureen Washington, Local Schools and a special guest or two. Of course, Santa, who would love for you to stop by and say hello.
When: Sunday, December 4th, from 5 p.m. to 7 p.m.
Where: Esquimalt Road, from Canteen Road to the McDonald's Entrance
Lights of Wonder in Downtown Victoria
Downtown Victoria is transforming the square into a holiday wonderland. This outdoor event features themed light exhibits, four interactive light tunnels, and a 40-foot festive tree. With free admission and for all ages, Lights of Wonder offers live entertainment, warm nibbles, and magical light displays.
Hours: Sunday to Thursday: 4 p.m. – 9 p.m.
Hours: Friday and Saturday: 4 p.m. – 10 p.m.
Where: Centennial Square in downtown Victoria
Esquimalt's Celebration of Lights is a magical event for the whole family. Lights, a parade, music, food, Santa and it is free to the whole community.
Everyone loves having a great parade!
There are many places to watch the parade as it runs along Esquimalt Road from Esquimalt Road and Canteen Rd to the McDonald's Entrance. Don't forget to say hello to the Jolly Old Fellow himself at the end, as Santa loves to wave to the crowd.
After the parade, there will be Hot Chocolate & Christmas treats provided courtesy of local churches. Hot Dogs by donation to the Lions. Music by Maureen Washington, Local Schools and a special guest or two.
When: December 4th at 5 p.m.
Where: Along Esquimalt Road from Canteen Road to Archie Browning Sports Centre
Butchart Gardens Lights Display
Bundle up and stroll through thousands of twinkling lights featuring the Twelve Days of Christmas display, sing along to the sounds of the season with Traditional Carollers and Festive Brass, then stop in at the Coffee Shop to warm up with a hot chocolate and gingerbread by the fire.
When: December 1st to January 6th, 3 p.m. to 9 p.m. daily
Where:  The Butchart Gardens, 800 Benvenuto Avenue
Support a Christmas Toy Drive
Every child should receive a present on Christmas, unfortunately, that isn't always the case.
This holiday season a number of local non-profits and businesses are making sure these children are not forgotten.
Some toy drives you can support this Christmas season are:
The Zone's Toy Drive-Thru
BC Transit's Stuff the Bus
CFAX's Santa's Anonymous 
CFAX's Tree of Wishes
Saanich Peninsula's Christmas Hamper program
The Peninsula Singers Christmas Concert Series
The Peninsula Singers last performed their Christmas Show in 2019, prior to the Covid-19 pandemic. The Peninsula Singers and Artistic Director Lena Palermo are eager and proud to present to you their gift of music with our Christmas 2022 show, 'The Gift of Christmas'.
This show is a celebration of all the things they have enjoyed throughout the years, with music from traditional Christmas ensembles, rock, jazz and R&B Christmas classics to today's Christmas music hits. Of course, the show would not be complete without their show band, dancers and featured young artists, as well as costumes, singalongs and of course lots of humour. It's a show the whole family will enjoy. Join them December 2022 and share with your family and friends, 'The Gift of Christmas!'
When: December 2nd to December 4th, at 7:30 p.m. on Friday and Saturday, 2 p.m. on Sunday
Where: Charlie White Theatre at the Mary Winspear Centre, Sidney
Holiday Movie Night at Oak Bay Beach Hotel: ELF
Elf is a 2003 American Christmas comedy film directed by Jon Favreau and written by David Berenbaum. It stars Will Ferrell as the title character, a human raised by Santa's elves, who learns about his origins and heads to New York City to meet his biological father.
Holiday Movie Nights return to the Oak Bay Beach Hotel, where guests will enjoy dinner in FARO Pizza, followed by a favourite holiday film in our David Foster Foundation Theatre and freshly popped popcorn. Multiple dining reservation times are available to book for each screening.
Guests can choose from a variety of modern or classic holiday films to attend, including Elf, Love Actually, It's A Wonderful Life, A White Christmas, Home Alone, and The Holiday. Our concession will also be available for beverage service during the film.
2 to 6 guests per reservation, based on availability.
Custom Dinner Menu includes:
One drink per person (alcoholic or non, any soft drink)
One pizza per person
One salad per person
Dessert of the day to share
Plus, the theatre includes freshly popped popcorn!
Holiday Movie Nights return to the Oak Bay Beach Hotel, where guests will enjoy dinner at FARO Pizza, followed by a favourite holiday film in our David Foster Foundation Theatre and freshly popped popcorn. See our list of screenings: https://t.co/QEajkMbVEX pic.twitter.com/uexvjJUrDQ — Oak Bay Beach Hotel (@OakBayBeach) November 11, 2022
When: Tuesday, November 29th, 5 p.m.
Where: Oak Bay Beach Hotel, 1175 Beach Drive
44th Annual TubaChristmas
TubaChristmas returns to Market Square in downtown Victoria! Enjoy the euphonious tones of massed, low-brass instruments when more than 100 tuba and euphonium players from across the region unite for one of Victoria's favourite holiday traditions.
Tuba Christmas dates back to 1974 where it originated in New York City. Concerts now take place in over 200 cities worldwide. 2022 is the 48th anniversary for TubaChristmas events presented throughout the world.
All tuba and euphonium players are welcome to participate! Anyone wishing to take part in the performance or volunteer to help out should contact Paul Beauchesne at [email protected] .
When: Saturday, December 10th from 1 p.m. to 3 p.m.
Where: Market Square, downtown Victoria
Winter Wonderland at Panorama Recreation Centre
The arena will be decorated with penguins, polar bears, lights, a Christmas tree, and of course, Santa Clause.
Skate among the lights or take a break and watch the excitement around you.
Please note: Skate aids will be available upon request.
When: From December 17th to December 23rd to 11 a.m. to 3 p.m.
Where: Panorama Recreation Centre, 1885 Forest Park Drive, North Saanich
Christmas In the Haunted Manor
Haunted Manor has been decked out for Christmas and offers a fun and interactive way to engage as a group, whether it's a birthday party, corporate team-building experience, or your special event. Their private events give you and your crew uninterrupted access to the entire venue.
Monday to Friday 3 p.m. to 11 p.m.
Saturday and Sunday 12 p.m. to 11 p.m.
Where: Haunted Manor, 711 Yates Street
14th Annual Gingerbread Showcase
Habitat for Humanity Victoria's premier fundraiser, The Gingerbread Showcase is opening for its 14th year! Located in the atrium of the Parkside Hotel & Spa, the event will run from November 26th to January 2nd.
Stop by this local holiday treasure to view the fantastic 100% edible creations made by volunteer bakers, and don't forget to donate to vote for your favourite! This year, they've asked bakers to interpret some magic into their creations with the theme: "Magical."
100% of donations to the Gingerbread Showcase will help Habitat Victoria support affordable homeownership in Victoria.
Can't make it in person to see these amazing creations? View and vote for your favourite creation online .
When: November 26th to January 2nd
Where: Parkside Hotel & Spa, 810 Humboldt Street
9th Annual Nerdy Days of Christmas Craft Fair
One of the nerdiest holiday markets around. Looking for nerdy crafts and unique gift ideas? craft This craft fair specializes in nerdy crafts and art from talented local artisans!
When: Saturday, December 3rd and Sunday, December 4th, from 11 a.m. to 4 p.m.
Where: 560 Johnson Street Lower Level Courtyard
Daniel Lapp's Home for Christmas Concerts
The Victoria Conservatory of Music is pleased to present Daniel Lapp's 19th annual Home for Christmas concert.
Led by the renowned fiddler and jazz trumpet player, this toe-tapping and joy-filled Christmas tradition returns to Alix Goolden Performance Hall for three special concerts.
Feel the Christmas spirit come alive as Daniel leads his legendary ensembles: the BC Fiddle Orchestra, Folkestra!, and the Joy of Life Choir, accompanied by the renowned Shiny H'ornaments, Swing'n Shepherds, and the Strings of Lights house band.
Together they'll share a variety of Coast-to-Coast Canadian Christmas inspired tunes and welcome family and friends back to Victoria for the beloved holiday season.
Friday, December 16th, starts at 7:30 p.m
Saturday, December 17th, starts at 2 p.m.
Saturday, December 17th, starts at 7:30 p.m.
Where: Alix Goolden Performance Hall, 907 Pandora Avenue
The 41st Annual Dickens Fair
Celebrating its 41st year, this is one of Victoria's oldest and best-loved Winter Craft Fairs. Our carefully curated Vancouver Island and Gulf Island artisans offer an amazing variety of affordable handmade and homemade products. With over 60 vendors there will be something for everyone!
When:  Saturday, December 3rd, 10 a.m. to 4:30 p.m.
Where: James Bay Community Centre, 140 Oswego Street
Holiday Magic at the Malahat Skywalk 
'Tis the season of Holiday Magic! Enjoy a cozy beverage, warm fire, our massive holiday tree, crafts, and a visit from Santa! You may even see Luke the Sasquatch partaking in the holiday fun! Here you can find more details on each activity.
When:  December 3rd to January 1st, from 9 a.m. to 3:30 p.m. ( see list of times )
Where: Malahat Skywalk, 901 Trans-Canada Hwy
Victoria Harbour Lights – A Winter Dream
Exclusive to Victoria Harbour Ferry, the 45-minute narrated upper harbour voyage tells the story of a child's Winter Dream with 3-dimensional projected animations and sound-reactive lighting installations. The story inspires warm thoughts of the people we treasure, reminding us that this time of year is meant to be shared with those that we love.
The Ralmax Group of Companies, owners of Victoria Harbour Ferry, invite you to see Victoria from a different viewpoint – to look from the water to the land.
"Our thanks to Limbic Media for their beautiful story-telling and light creations, and to PaintScaping for bringing their internationally acclaimed 3-D light mapping from Los Angeles to Victoria Harbour."
When:  December 2nd to December 31st
Where: Tours depart from the Empress Dock on the Inner Harbour Causeway (across from Empress Hotel)
A Wonderheads Christmas Carol
Praised by the CBC as "Pure magic" and the Globe and Mail as "Powerful, surprising and moving," acclaimed theatrical imagineers the WONDERHEADS present their delightfully captivating reimagining of Charles Dickens' A Christmas Carol, with giant masks, whimsical puppets, and wondrous theatrical invention.
A feast for the eyes, ears, heart and funny bone, this astonishing production features larger than life characters, glowing ghosts, and 10-foot-tall puppets – to name just a few of the treats in store for audiences as they are whisked away with Ebenezer Scrooge on his magical Christmas Eve adventure. Prepare to laugh, cry, and be utterly enchanted this holiday season!
Friday, December 16th, 7:30 p.m.
Saturday, December 17th, 3:30 p.m.
Saturday, December 17th, 7:30 p.m.
Where: McPherson Playhouse, 3 Centennial Square
Winter Wander on Fort Street
Wander up Fort Street for an evening full of shopping, in-store specials, and more! Stores are staying open until 9pm hosting holiday fun; grab a friend and join in! See who is participating on the interactive map !
When: Thursday, December 1st 10 a.m. to 9 p.m.
Where: Along Fort Street in downtown Victoria – see interactive map
Christmas at the Castle
The holidays are a magical time at the Castle, and the Christmas season is quickly approaching. Beginning December 1st, visitors will experience a unique glimpse into authentic Victorian toys and traditions as part of their self-guided tour at the Craigdarroch Castle.
The Castle brings the true spirit of Christmas alive, as we all celebrate togetherness! This festive season inspires hope and love, and they hope to see you here.
When: Starting December 1st and throughout the month, see schedule .
Where: Craigdarroch Castle, 1050 Joan Crescent
Victoria Buzz Christmas Lights Map – coming soon!
The 9th annual Christmas Lights map is coming soon! Check back early December where we will provide a map of thousands of lights around the city.
In the meantime, make sure to add your home to the list !
We know this city. You should too. We uncover the best of the city and put it all in an email for you!
You've been successfully subscribed to our newsletter!
RELATED ARTICLES MORE FROM AUTHOR
Premier Eby issues statement amid hateful acts being reported throughout BC
20 things to do in and around Victoria this Halloweekend—October 28 and 29th
32 eerily haunted places in Victoria for you to explore this October
Terms and Conditions
Commenting Policy
Contest Rules
The Craft Spirit Show Manchester: The Ultimate Gin, Rum & Vodka Festival. Victoria Baths. 17th-18th November 2023
INCLUDES GIN, RUM, VODKA WITH THE OPPORTUNITY TO MEET & SAMPLE WITH AMAZING CRAFT DISTILLERS IN PERSON
Description
MANCHESTER'S BIGGEST SPIRIT FESTIVAL – COMPLETE WITH GIN, RUM, VODKA, COCKTAILS & MORE!
An Aladdin's cave of craft spirits await all that attend as craft distillers old and new unite to take you on the ultimate spirit filled adventure. You'll be able to enjoy unlimited tasting samples as you work the room, with a choice of over 300 craft spirits including Gin, Rum, Vodka & More.
Unlimited Tasting Samples?  Yes, that's right! Walk the room and sample with a wide variety of craft distillers all part of your ticket fee. After all, how else were you going to find a new favourite with trying them? Like what you've tried? Why not treat yourself to a full size drink, artisan cocktail or even a bottle. Fancy learning more?  Join our immersive workshops and masterclasses lead by industry experts.  Want to relax and have fun? Take a seat and let our bar team serve up delicious drinks guaranteed to seduce your taste buds.
We are delighted to be the largest craft spirit festival of it's kind, so for those looking to embark on the ultimate "spirited" adventure and celebrate all things "distilled" with the UK's very best craft spirit producers, then this is most certainly The Craft Spirit Show for you.
WHAT TO EXPECT:
Each of the 40+ distillery and mixer brands in attendance have their own unique space from which you can learn about the backstories, production methods, botanical make up and tasting notes of spirits like gin, rum and vodka.
Enjoy samples from each of the brands but plan your time wisely as with over 300+ craft spirits there's plenty to discover.
Like what you've tried? Then you can purchase a full size drink straight from the distillery, or even grab yourself a bottle to take home for your collection!
Get hands-on with cocktail making workshops brought to you by leading spirit brands
Learn about distillation methods and what makes brands unique by attending masterclasses, hosted by established and emerging distilleries.
Enjoy a drink at our fabulous bars, including the Main Bar and Connoisseur VIP Bar. Prosecco & Beer also available.
Craft Spirit Enthusiasts Package FINAL TICKETS £16
Tasting Samples
Access to Classes and Workshops
Stainless Steel Eco-Friendly Sampling Cup
Craft Spirit Connoisseurs Package FINAL TICKETS £35
Limited availability
Fast Track Entry
Private Cloakroom
Exclusive Access to the 'Connoisseurs Lounge' complete with welcome drink
New-Look Glass
Stainless Steel Eco-Friendly Sampling Cup & Straw
SESSION TIMES:
Friday 17th November 2023 6.30pm – 10.30pm
Saturday 18th November 2023 12.00pm – 4.00pm
Saturday 18th November 2023 6.00pm – 10.00pm
So, what are you waiting for, grab your glass and get ready to discover amazing craft gin, rum, vodka, cocktails and more with The Craft Spirit Show.
This event is strictly over 18's only. Terms & Conditions Apply.
Should you have any questions then please do not hesitate to contact us at  [email protected] who will be delighted to assist you.
Please verify your age to enter
Privacy overview.
The Mission Inn Hotel & Spa Announce the 31st Annual Festival of Lights
The Mission Inn Hotel & Spa is having its 31st annual Festival of Lights & you better head down there to get into the holiday spirit.
It's the most wonderful time of the year! The Mission Inn Hotel & Spa in Southern California has created a wholesome tradition that has been continued for 30 years — hosting a spectacular Festival of Lights! They have announced the anticipated return and this year's festival will take place from November 18, 2023, to January 7, 2023, and is presented by the keepers of The Mission Inn, Kelly and Duane Roberts.
On November 18th, there will be an exhilarating Switch On Ceremony to celebrate the beginning of the Festival of Lights, where the whole town will glow and a star-studded concert will follow. Cheech Marin , who is an acclaimed comedian and actor, will be a featured guest, along with several performances with a celebrity-packed lineup — it's the perfect start to the season filled with endless joy and holiday spirit.
There will be performances by Mark McGrath of Sugar Ray, Wally Palmar of The Romantics, Tommy Tutone, Grammy Award Winner Skin Martin of Dazz Band/former lead singer of Kool & The Gang, Dean Torrence of Jan & Dean, Eliott Lurie of Looking Glass , and Jason Scheff, former lead singer of Chicago .
The Mission Inn Hotel & Spa's Festival of Lights has become a beloved holiday tradition for the residents in Southern California — everyone's looking forward to the event all year round. Although this festival has been going on since 1992, it only continues to get more elaborate and popular. If you're looking for a place to be, this is the best date spot, family outing, or just a fun activity — people travel from far away to see the beautiful lights. The Festival of Lights has even won the title of "Best Public Lights Display" by USA Today.
Delly and Duane Roberts are thrilled about the 31st annual Festival of Lights and welcome all visitors with open arms. "This event represents a time of joy, unity, and celebration," they said. "We're thrilled to welcome everyone to The Mission Inn Hotel & Spa's Festival of Lights."
The Mission Inn Hotel is also now offering festive packages: the Holiday Elf Package, Mistletoe Magic, and Eat, Drink, and Be Merry, which provide delicious food and exclusive holiday amenities. If you're looking to learn more, visit The Mission Inn Hotel & Spa's Festival of Lights website here .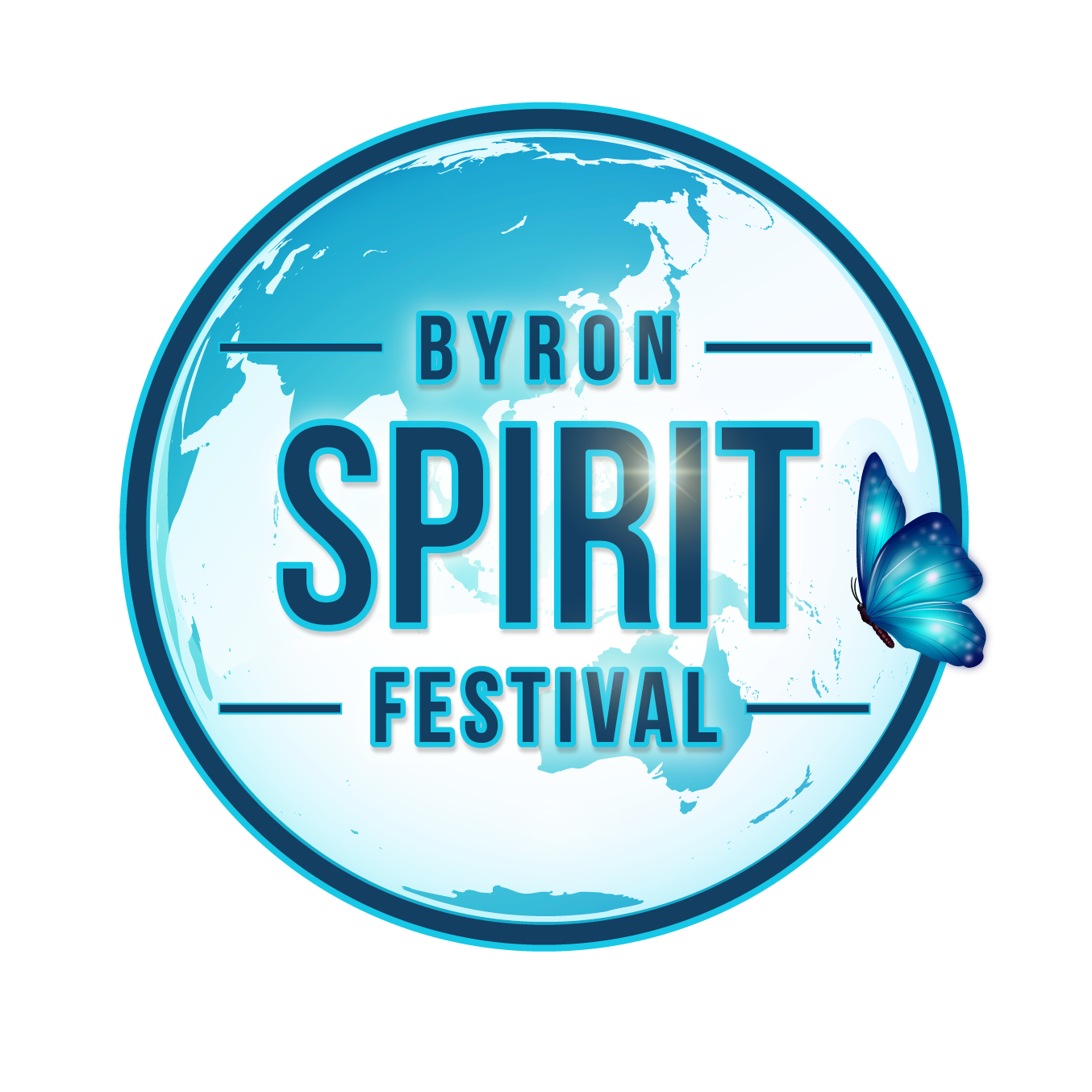 Bringing you Inspiring and Empowering Events
The Byron Spirit Festival inspired thousands between 2012 and 2018. Now founders: Kate Little and Alexander Grant bring you more intimate and powerful experiences uniting our community and creating shared abundance power and freedom.
Nearby Communities
La Mesa-Mount Helix, CA
San Diego, CA
Coronado, CA
Imperial Beach, CA
La Jolla, CA
Del Mar-Carmel Valley, CA
Rancho Bernardo-4s Ranch, CA
State Edition
National edition.
Top National News
See All Communities
Lemon Grove | Featured Event
Harvest festival & halloween trunk-or-treat 2023: lemon grove.
Event Details
Harvest Festival & Halloween Trunk-Or-Treat
Tuesday, Oct. 31, 2023 - 6:30 p.m. - 8 p.m.
Christian Church of Lemon Grove, 
From  Christian Church of Lemon Grove "
"Would you like to join our Trunk or Treat community for Halloween? 
"The Christian Church of Lemon Grove Harvest Festival provides a safe Halloween alternative for young kids and families. 
"In addition to Trunk or Treating there will be games, food, face painting, balloon animals, photo booth, etc., and of course, lots and lots of candy for our trick or treaters! 
"We invite you to join us! 
"Please fill out the linked form for more information. https://form.jotform.com/222687670154057 "
MORE INFO & RSVP/RESERVATION LINKS HERE
--Shutterstock image
More Upcoming Events
Featured event, 'halloween at the station' & trick-or-treat 2023: liberty station, san diego.
Sunday, 12:00 pm San Diego, CA
Halloween 'Trick-Or-Treat On India Street' 2023: Little Italy, San Diego
Sunday, 5:30 pm San Diego, CA
Spooky Snapshots & Halloween Treats 2023: City Hall, Santee
Tuesday, 11:30 am Santee, CA
'Main Street Goes Ghostly' Halloween Trick-Or-Treat 2023: Downtown Coronado
Tuesday, 3:00 pm Coronado, CA
Halloween Trick-Or-Treat 2023: Library, Coronado
Halloween Trick-Or-Treat 2023: Grossmont Center Mall, La Mesa
Tuesday, 3:00 pm La Mesa-Mount Helix, CA
'Merchant's Safe Trick-Or-Treat On Main Street' Halloween 2023: Ramona
Tuesday, 4:00 pm Ramona, CA
SPIRIT Film Festivals
Welcome to spirit film festival empowering, uplifting & inspiring cinema.
Spirit Film Festival is a celebration of the SPIRIT. The spirit is the vital essence that gives life to the body and soul, and what connects us to human beings, nature and other realms. Spirit Film Festival is dedicated to spread ideas that contribute to the evolution of consciousness and inspire transformation through films. Our purpose is to showcase cinematic gems that empower the audience to live kinder, wiser, and more enlightened lives.
The world's best life-affirming, mind-body-spirit focused films
In 2020 we are launching our festivals in 4 corners of the World. From Israel to Europe, Costa Rica & USA the festival experience is now within your grasp. we invite you to step into the beyond: explore new ideas, learn useful tools, open your heart, meet new friends and above all take part in creating a new reality, one of mindful people living in harmony with our environment and each other.
Upcoming Festivals
December 17-2 3
The First Spirit film festival in Costa Rica will be held from December 17-23 this year at Cinema Magaly in San Jose.
Fall 2021
More Details coming soon
Oct 21 - Oct 31
15th Tel Aviv International Spiritual Film Festival at Cinematheque Tel Aviv