💚 Flat rate USA shipping from $9.95 💚
💚 Turn your orders into Tragic Rewards 💚
Fast Dispatch
Easy Returns
Earn Rewards
Tragic Beautiful Blog
shop by edit
NOW TRENDING: BOOTS
SHOP BY BOOT SYTLE
SHOP BY PLATFORM STYLE
NOW TRENDING: LEG WARMERS
NEW IN: ACCESSORIES
SHOP BY ROOM
Haunt Your Home
TRAGIC BOOK OF SHADOWS
SHOP BY INTENTION
NEW IN: MAKEUP
SHOP BY HAIR COLOUR
NEW IN: HEDGE WITCH COTTAGE
TRAGIC EXCLUSIVE
Sale All Sale Sale Clothing Dresses Tops Bottoms Lingerie Outerwear Plus Size Loungewear & Sleepwear Activewear Swimwear Sale Accessories Sale Home Sale Beauty
Sale Clothing
Sale accessories, sale beauty.
All Clothing
Loungewear & Sleepwear
Best Selling Clothing
Shop by edit, top clothing brands.
Best Selling Shoes
Platform Shoes
Pole Dance Shoes
Wide Calf Shoes & Boots
Unisex Shoes
Shop by platform style, in stock shoes, pre-order shoes, top shoe brands.
Accessories
All Accessories
Bags & Wallets
Gloves & Arm Warmers
Hair Clips & Hair Accessories
Hats & Headwear
Leg Warmers
Pins, Brooches & Patches
Top Accessories Brands
Home & Gifts
Halloween Decor
Garden, Outdoor & Pets
Stationery & Books
Shop by Room
Gift Vouchers
Now trending, top home & gift brands.
All Witchcraft
Altar Essentials
Cleansing & Smudging
Divination Tools
Witchcraft Kits
Shop by Intention
Witchcraft blog.
Bath & Body
Shop by Colour
Top beauty brands, top hair dye brands.
Tragic Exclusives
Your cart is empty
Spirit Boards
Contact the spirit world and seek guidance with our beautiful range of spirit boards! Our spirit boards are both practical divination pieces and decor pieces, some made with lightweight, sustainable wood and others re highly decorative cast resin figures with glass tops. All of our boards come with a planchette, no need to purchase separately! 
We have the latest pieces from popular brands including Killstar and Nemesis Now but we also support local Australian brands such as Yiska, who produce their items on-site sustainably.
Supernatural Mini Spirit Board
Write a review.
Create New Wish List
Description
Product Dimensions
Communicate with spirits just like the Winchester brothers with this official Supernatural miniature spirit board! This 3" wide by 4" tall Running Press kit contains a mini replica 8.25" square folding spirit board with usable planchette, a 32 page, illustrated guide that teaches about using your spirit board and the many roles the board has played on Supernatural. Perfect gift for Supernatural fans: Use the spirit board alone or with your fellow hunters and celebrate your love of the Winchesters *Officially licensed: Authentic Supernatural collectible
Related Products
Customers Also Viewed
The Mini Book of Mini Darts Set
Mini Masters Book Set
Hangover Kit - Making Spirits Bright
Christmas Lift The Flap Mini Board Book
Mini Whiteboard Calendar
Tiny Food Truck!
Halloween Critter Crackers
World's Smallest View-Master
This is My Wish For You Trinket Dish
Little Birthday Surprizes, Bag of 10 treats
World's Smallest Care Bears, Series 4
World's Smallest Ouija
Tiny Universal Waite® Tarot Cards
World's Smallest Elf On The Shelf
Worlds Smallest Blind Box, Series 7
2018 Primetime Emmy & James Beard Award Winner
R&K Insider
Join our newsletter to get exclusives on where our correspondents travel, what they eat, where they stay. Free to sign up.
A History of Moscow in 13 Dishes
Featured city guides.
Today's Digital Daily
site categories
Parent item expand the sub menu, e.l.f. cosmetics gets physical in italy, elizabeth s. marcuse steps down as president of lim, fashion sustainability journey's challenges: consumers, laws, global south, neiman marcus brings the holiday spirit to l.a., unveiling its 2023 fantasy gifts.
The cocktail event featured a performance by Leon Bridges.
Share this article on Facebook
Share this article on Twitter
Share this article on Flipboard
Share this article on Pin It
Share this article on Tumblr
Share this article on Reddit
Share this article on LinkedIn
Share this article on WhatsApp
Share this article on Email
Print this article
Share this article on Talk
Join Team USA with Ralph Lauren at the Olympic Games in Paris? Embark on a yacht for a high-end jewelry treasure hunt through Indonesia? Be transformed into an animated character by Walt Disney?
They're among Neiman Marcus ' lineup of fantasy gifts this holiday season, unveiled at a cocktail party on Tuesday night in Los Angeles . The retailer aims to make wondrous dreams a reality with extraordinary experiences, a tradition that began in 1959.
Related Articles
Uta artist space director zuzanna ciolek on the l.a. art scene, 300-year-old weathered fabric forms the backbone of a los angeles art installation.
"He was so passionate about the customers," added Ryan Ross, president of Neiman Marcus and head of Neiman Marcus Group customer insights. "We're so relationship-based. It's all about the customer. And he wanted to deliver something extraordinary."
Neiman Marcus' annual event has been the unofficial kickoff of the holiday season in L.A., where it's been held in recent years. The gifts have come to life in displays with props and models in the past. Things were more intimate this year, with the gifts showcased in illustrations. The location, at the Sunset Tower, offered a cozier atmosphere than the two-story Hollywood Athletic Club, last year's venue, and sprawling Paramount Pictures lot, where it was hosted in 2021. It was homey and warm, and Neiman Marcus brought a holiday spirit through and through. Santa was the man of the hour, greeting guests — the likes of Quinta Brunson, Zooey Deschanel, Simu Liu, and Rainey Qualley — amid Christmas trees, sparkling lights and a performance by Grammy award-winning singer-songwriter Leon Bridges, much to everyone's delight.
"How y'all doin tonight," he purred before playing his familiar hits.
The 2023 holiday campaign, called Neiman's Express, was inspired by an archival find, explained Aliffi: "We found that in 1994 Stanley Marcus had a concept called the Neiman's Holiday Express, and he had an actual train travel from coast to coast with the finest fashions, finest jewels, and we wanted to pay homage to that."
Moving forward, "it's carrying that torch and making sure that whatever we do is respectful of our history, but also modernizing it and keeping it culturally relevant," he added.
There's also a charitable component, with a portion of the sales of fantasy gifts benefiting select charities around the country.
"That's really important to us, and it's important to the brand partners," said Ross.
The executives revealed Neiman Marcus will be hosting more events in L.A. next year, with the Beverly Hills flagship getting a remodel.
"You can expect us to show up a lot more in Los Angeles ," said Aliffi. "We've got a very loyal customer base here."
Sign up for WWD news straight to your inbox every day
Designer Details: Christian Cowan feat. Sam Smith
WWD and Women's Wear Daily are part of Penske Media Corporation. © 2023 Fairchild Publishing, LLC. All Rights Reserved.
Fashion Expand fashion menu
Fashion Trends
Fashion Features
Fashion Scoops
Designer & Luxury
Ready-To-Wear
Accessories
Business Expand business menu
Government & Trade
Mergers & Acquisitions
Marketing & Promotion
Human Resources
Business Features
Real Estate
Beauty Expand beauty menu
Men's Expand mens menu
Mens Accessories
Mens Clothing Furnishings
Mens Designer Luxury
Mens Lifestyle
Mens Retail Business
Mens Sportswear
Mens Fashion
Runway Expand runway menu
Fall Ready-To-Wear 2023
Resort 2022
Fall Couture 2021
Resort 2021
Fall Ready-To-Wear 2020
Sustainability Expand sustainability menu
Home/Design Expand home-design menu
Interior Design
Architecture
Eye Expand eye menu
Shop Expand shop menu
More expand more menu.
WWD Weekend Expand wwd-weekend menu
Wwd store expand wwd-store menu, verify it's you, please log in.
The Gifts of the Spirit: The manifestation gifts Narellan Community Congregational Church Sermons
Listen on Apple Podcasts Requires macOS 11.4 or higher
In this sermon, our pastor, Rev. Ian Forest-Jones, reminds us the manifestation gifts of the Holy Spirit equip us to proclaim and empower us to demonstrate the free, full and forever life promised by Jesus. Let us "desire the greater gifts" (1 Cor 12:31) that we might proclaim and demonstrate the love of God for building up the Church and for the common good.
More Episodes
© Narellan Community Congregational Church

Spirit Board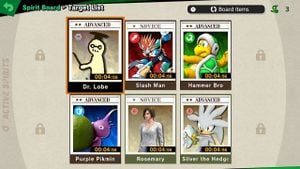 The Spirit Board ( スピリッツボード , Spirit Board ) is a sub-menu within the Spirits single-player mode of Super Smash Bros. Ultimate . It contains a random, periodically refreshed collection of Spirit Battles, which pit the player against spirit -possessed fighters under special conditions. Spirits ranked Novice, Advance, and Ace will remain on the Spirit Board for five minutes, but Legend spirits will stay for fifteen minutes. Should the timer expire, the timer for the next spirit won't start until the next time the player accesses the Spirit Board. The board starts off with six available choices, but more slots are unlocked as the game is played (for example, by completing certain Challenges ), up to a maximum of ten. Many of these spirits can also be obtained through World of Light . To assist the player in knowing which battles they have already done, the Spirit Battle page has a "CLEAR!" badge that appears when the player has won a battle against this spirit, while a checkmark appears next to the spirit's rank on the board if the player has at least one of that spirit in their possession. Since spirits can be obtained without having completed their battle (e.g., by amiibo or as a reward from Classic Mode ), it is possible to have a spirit in the inventory without having won its Spirit Battle. The opposite is also true, as spirits previously obtained can be enhanced or dismissed , which could leave a battle marked as clear while the player at that moment lacks a copy of the spirit in question. Finally, when the board is refreshed, spirits that the player does not currently possess have higher chances of appearing. If the player has collected every spirit, then the board will start prioritizing spirits with battles that haven't been completed yet.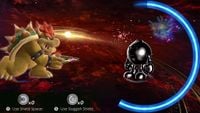 After completing the Spirit Battle, a scene ensues where the player must shoot the possessed fighter (who is shown with one frame of their stun animation) with a special gun to obtain the Spirit. The shot must be correctly timed to avoid hitting a rotating shield protecting the enemy fighter; the higher the rank, the faster the shield will rotate and the smaller the gap. If the player hits the shield, they can spend Spirit Points (proportional to the spirit's rank) to take a second shot; if they fail this shot as well, don't have enough Spirit Points or decline to pay, they will be returned to the Spirit Board without obtaining the spirit. However, hitting the shield will destroy part of it, and this damage will be retained when the player finds the spirit again. There are items that can make the timing of the shot easier by enlarging the gap in the shield or slowing its rotation.
Aside from fighter spirits, master spirits, and spirits of Bosses, all spirits can be obtained from the Spirit Board, including those found in World of Light; however, spirits can be found via summoning will not appear unless they have been previously summoned. Spirits that are obtained from a challenge will not appear on the Spirit Board until their challenges are completed. Additionally, spirits that must be summoned via the evolution of another spirit do not have a Spirit Battle. Numerous spirits can only be obtained exclusively from the Spirit Board. Spirits that the player does not have are more common.
As of Ver. 2.0.0, up to four players can participate in Spirit Battles offline. The number of players can be changed after selecting a challenge from the Spirit Board. However, if any of the players are KO'd, it counts as a defeat. Opponents will also have limited super armor .
In Ver. 3.0.0., a Spirit Board with DLC spirits was added. Unlike the regular one, winning a Spirit Battle always awards the player with a spirit without requiring the player to free it first, and all spirits corresponding to the selected DLC will be present. These spirits won't temporarily be removed from the board after time passes or if the player wins or loses, and obtaining all spirits from the DLC Spirit Board will grant bonus Gold . Spirits in this section can be obtained via regular means (e.g. as Classic Mode prizes or in the Shop ) even if the corresponding DLC has not been purchased. This Spirit Board also has its own unique theme, with a different background and music than the regular Board. Joker 's, for example, is based on Mementos and plays Wake Up, Get Up, Get Out There .
1 Spirit Board events
3 Names in other languages
Spirit Board events [ edit ]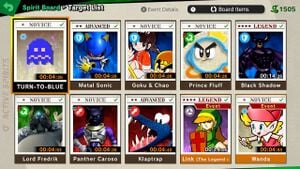 Occasionally (each week or so), special events involving spirits fitting a specific theme will occur. When this happens, certain spirits who fit the theme will spawn with the word "Event" displaying on their cards and defeating spirits that match the theme will grant bonus rewards. Most Spirit Board events have periodically appearing spirits where certain spirits, generally Legend class spirits, or in rare occasions, newly released spirits appear at certain time intervals and stays on the board for one hour unlike other spirits. These spirits have unlimited tries whenever the player loses and will only disappear when the player wins the battle or the given hour expires. Legend-class spirits which are part of an event will stay up on the Spirit Board for up to one hour, rather than the standard fifteen minutes. During events with randomly appearing participating spirits, the 9th and 10th slots will exclusively feature event participating spirits, unless shuffled. Hourly spirits will fill up or replace the spirit at the bottom right slot at the top of an hour regardless of how much time remains for that slot.
Gallery [ edit ]

A full Spirit Board.
Names in other languages [ edit ]
Trivia [ edit ].
The possessed fighters encountered on the Spirit Board use their normal appearances, as opposed to the Puppet Fighters in World of Light that have red or purple eyes (depending on whether they are controlled by Galeem or Dharkon , respectively).
Due to being composed of two active characters, the Ice Climbers ' models behave strangely on the spirit freeing screen. When the player-controlled Ice Climbers enter the minigame, the partner climber's model will slide upon landing and touching the leader. On the other hand, beating a Spirit Battle against an Ice Climbers puppet fighter will seemingly show the lead climber only, but close observation shows that the partner is behind the leader with the same pose, and both Ice Climbers will separate upon being shot.
The character's falling speed affects how long the player has to wait before they can shoot the spirit in the minigame. The higher the speed, the shorter the wait.
If the player wins a regular Spirit Battle as Joker , his unique screen transition (similar to when he wins a VS match) plays before the spirit freeing screen.
In the Japanese version of the game, the announcer says 'Spirit Board' in a different, slightly lower inflection than in English.
Super Smash Bros. Ultimate
Modes (SSBU)
Single-player modes
Super Smash Bros. universe
Navigation menu
Page actions.
Personal tools
Not logged in
Contributions
Create account
Smash Bros. Ultimate
Smash Bros. 4
Smash Bros. Brawl
Smash Bros. Melee
Smash Bros. (64)
Random page
Participate
Community portal
Recent changes
Admin noticeboard
Discord server
Twitter account
What links here
Related changes
Special pages
Printable version
Permanent link
Page information

This page was last edited on April 12, 2023, at 10:33.
Content is available under Attribution-ShareAlike 3.0 Unported unless otherwise noted.
Privacy policy
About SmashWiki
Disclaimers
Mobile view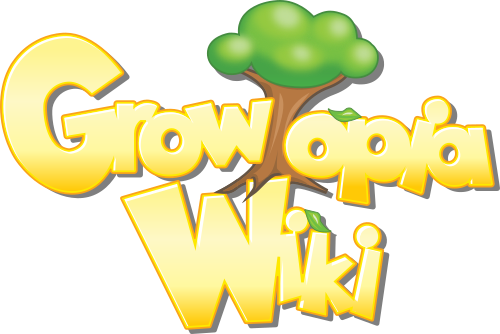 Foreground Blocks
B.O.O Items
B.O.O. Update
Bahasa Indonesia
Spirit Board
  Spirit Board  (Rarity: 53)
The Spirit Board is a splicable solid foreground block which was added as part of the B.O.O. Update on May 1, 2018.
Function [ ]
When wrenched, the board displays riddles that the player must solve.
Solving the Riddles [ ]
In order to solve the riddles, at least two players are required. When there is only one player, it will say: You sense a presence in the room... The planchette wobbles and then remains still... Perhaps you need more people to help.
A second player is required who must stand within a 3 block radius of the board. When a second player joins, it will say: You sense a presence in the room... The planchette slowly comes to life and begins to drift across the board... Ask your questions.
There will be two options which the player can pick: What do you require of us? How can we bring you here?
Upon clicking the "What do you require of us?" button, it will say: I need a specific item to be worn to build up enough energy for me to come over.
Upon clicking on the "What item do we need?" button, the board will give four clues to what the item could be. It will provide the first letter of the item, the number of people which are required to wear the item, the rarity of the item and one of the seeds required to splice the item. If you click on the board repeatedly on "How is it made?" the Spirit Board, may provide another seed needed to splice the item.
When the riddle has been completed and the correct number of people are wearing the correct clothing, the second riddle can be completed. Upon clicking the "How can we bring you here?" button, a riddle will be given and all players must complete the correct command at the same time.
Between 1-5 Ghosts (regular ghost or mind ghost) will be released when all the riddles have been completed.
This item is a reference to Ouija board in real life.
1 Growganoth
2 Halloween Week/2023
3 Halloween Week
Bahasa Indonesia
Slovenščina
Science & Tech
Russian Kitchen
10 famous foreign songs about Moscow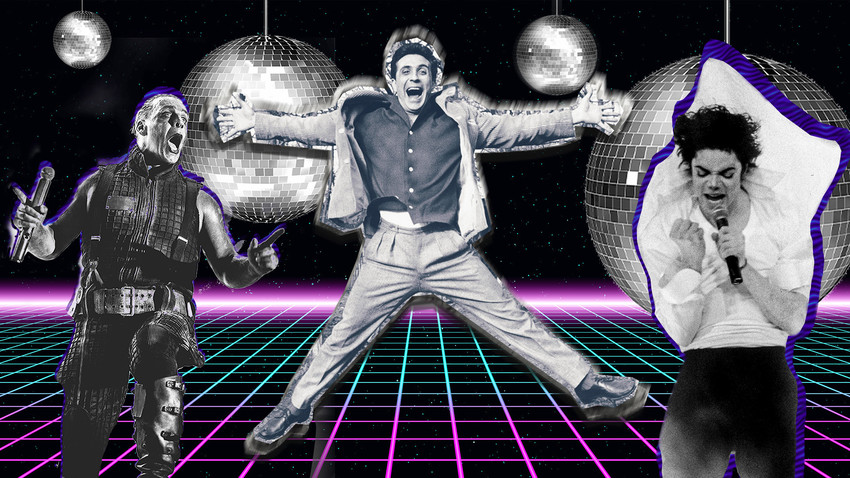 No matter where you come from, you have a great chance to be fascinated by Moscow - and sing about it!
1. Rammstein – Moskau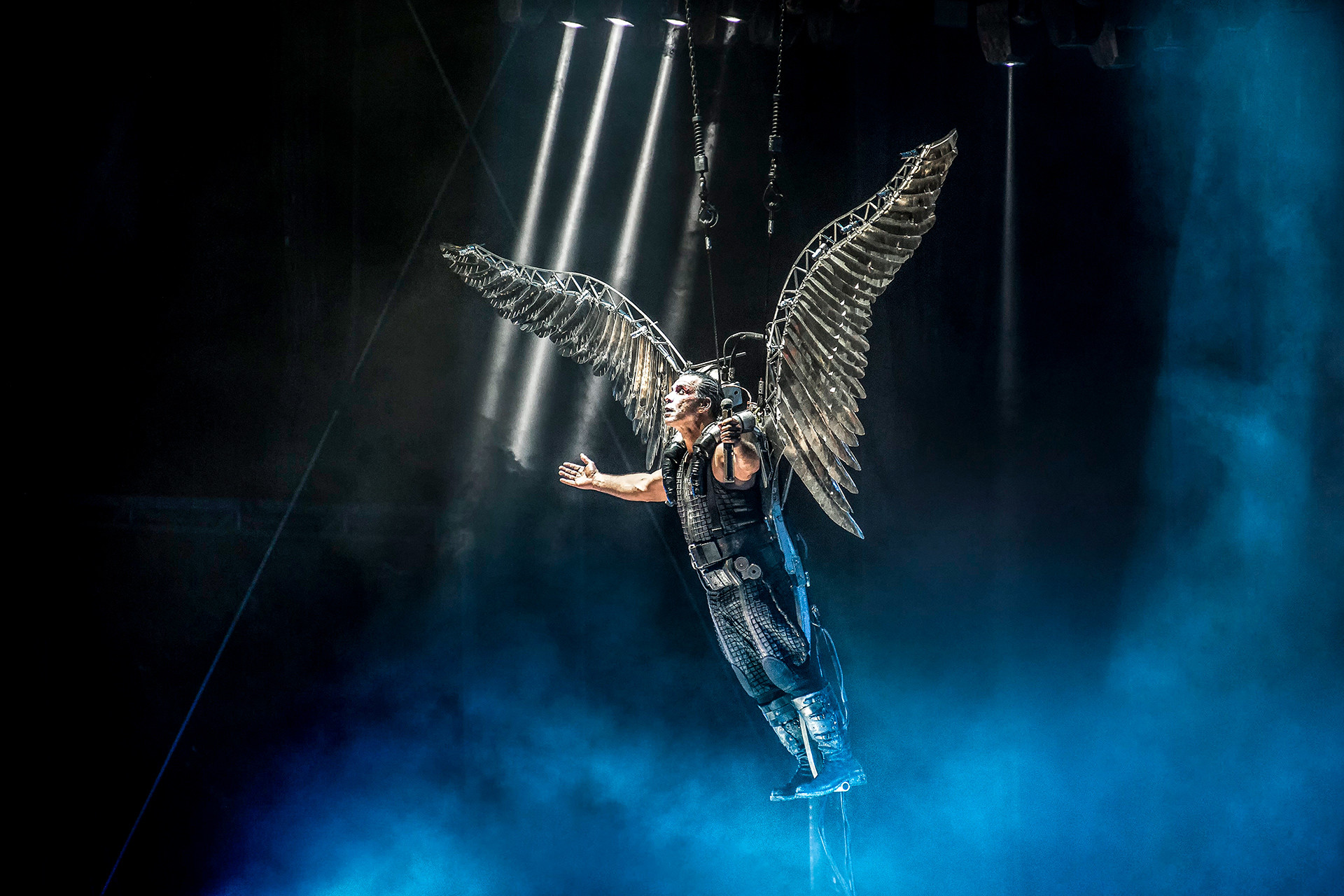 "This city is a prostitute with red spots on the forehead," that's a very Rammstein way to open the 2004 song about their love for Moscow. They surely mock the lavishness of the city, but still express love: with backup vocals sung in Russian about the Pioneers saluting Lenin, an accordion playing and a refrain that states: "still, she's the most beautiful city in the world"!
2. Michael Jackson – Stranger in Moscow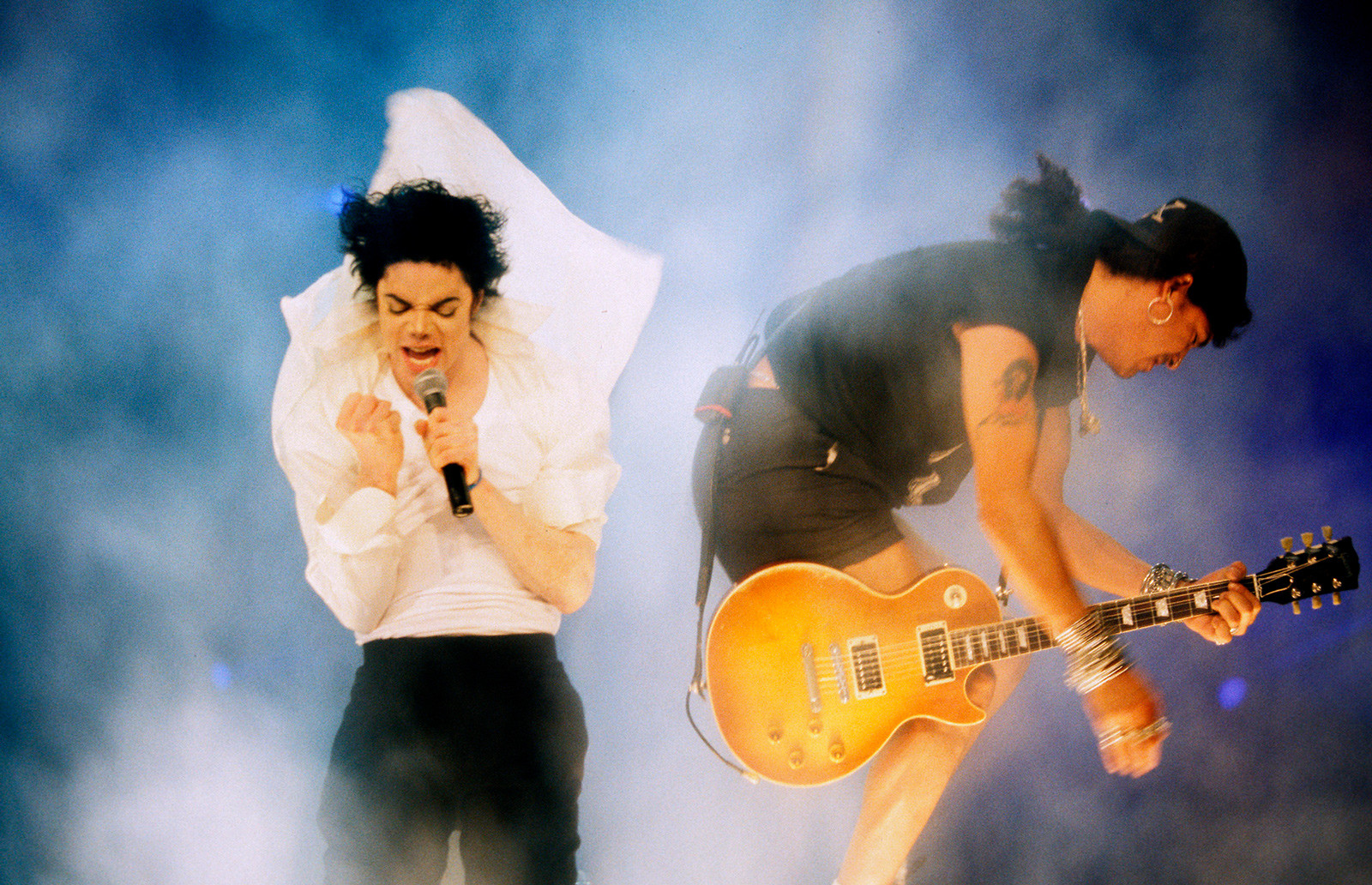 Michael Jackson wrote this song in 1993, in the Hotel Metropol in Moscow, allegedly feeling very depressed. 'Stranger in Moscow' reflects it well: it's a sad ballad about a foreigner rambling through the streets of a city he doesn't know, out in the rain and all alone. Nevertheless, as he sings, "Happy days will drown the pain."
3. Scorpions – Wind of Change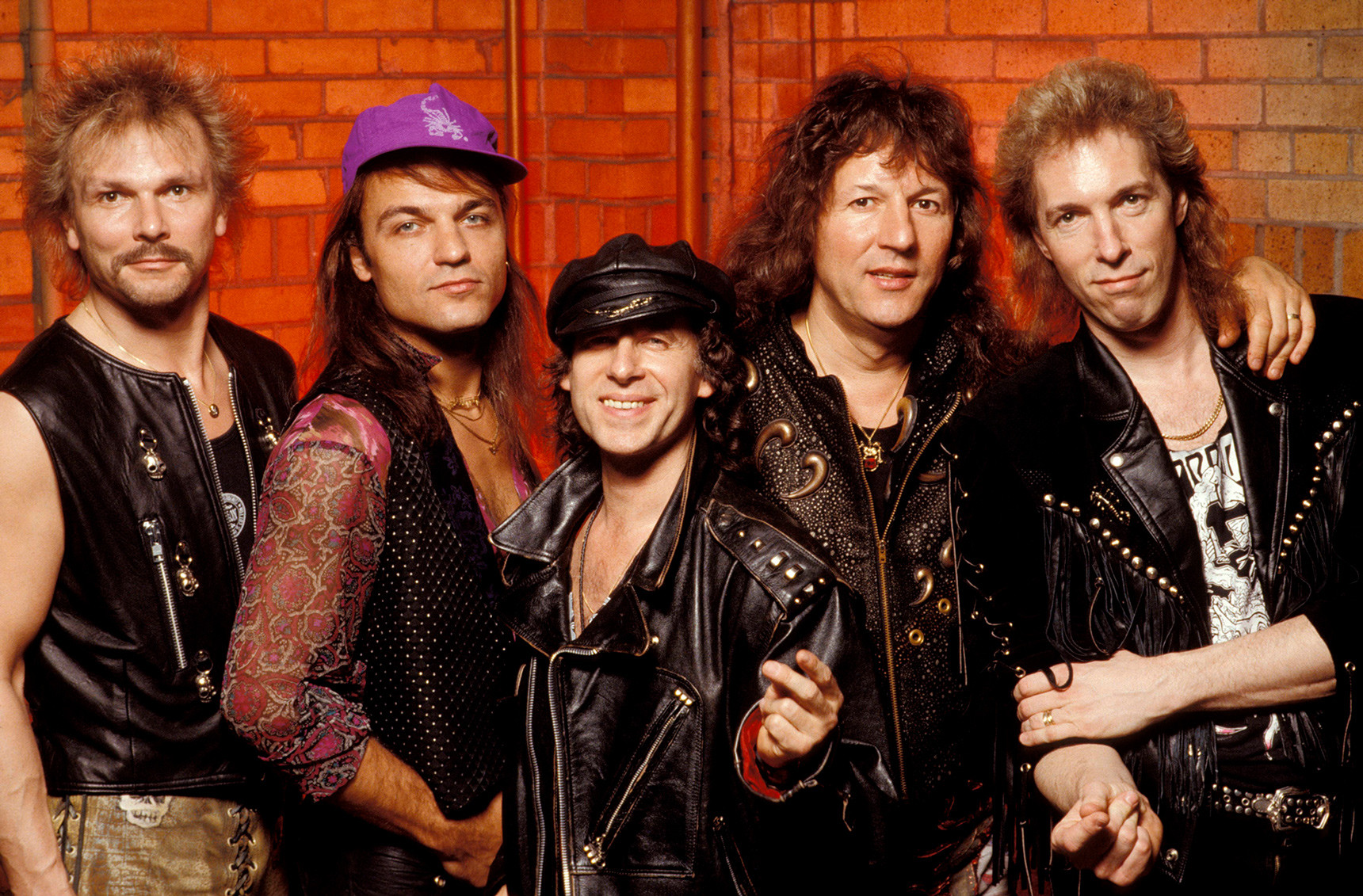 Soon after the band from West Germany performed in Moscow in 1989, they recorded that power ballad inspired by perestroika (the liberal reforms in the USSR). In fact, in 1991, they even gave Mikhail Gorbachev $70,000 in royalties for 'Wind of Change' - as it was his politics that impacted Scorpions (reports say, Gorbachev donated it to charity). And though the song doesn't mention Moscow directly, its very first lines "I follow the Moskva [River] down to Gorky Park,..." leave no doubt about what city Klaus Meine is singing.
4. Brazzaville – Night Train to Moscow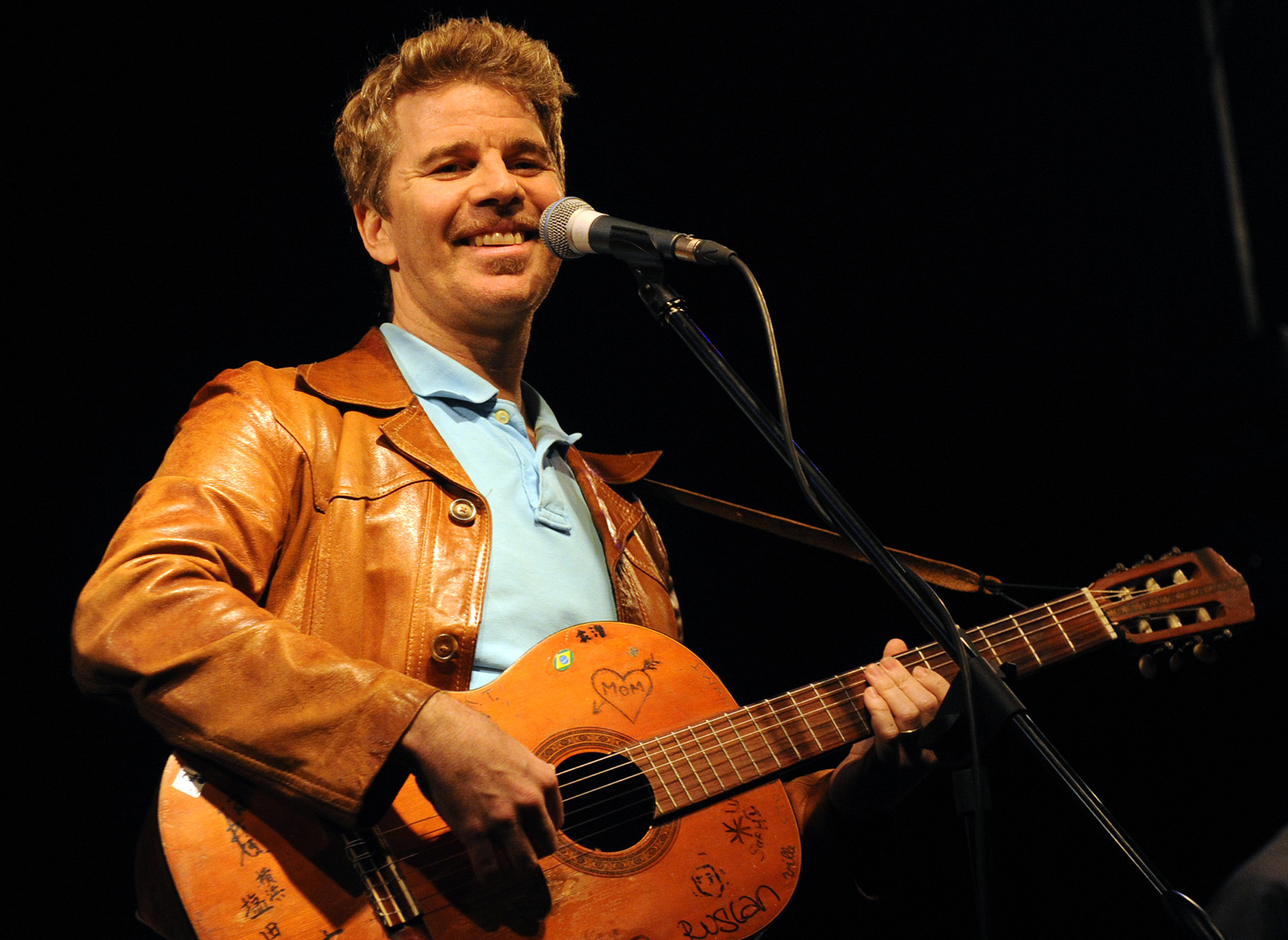 A romantic song from 2004 by an American indie pop band, 'Night Train to Moscow' is more about the journey to Russia's capital than Moscow itself, but it surely sounds very endearing. And, if that's not enough, of course, there's an accordion in it!
5. The Vibrators – Disco in Moscow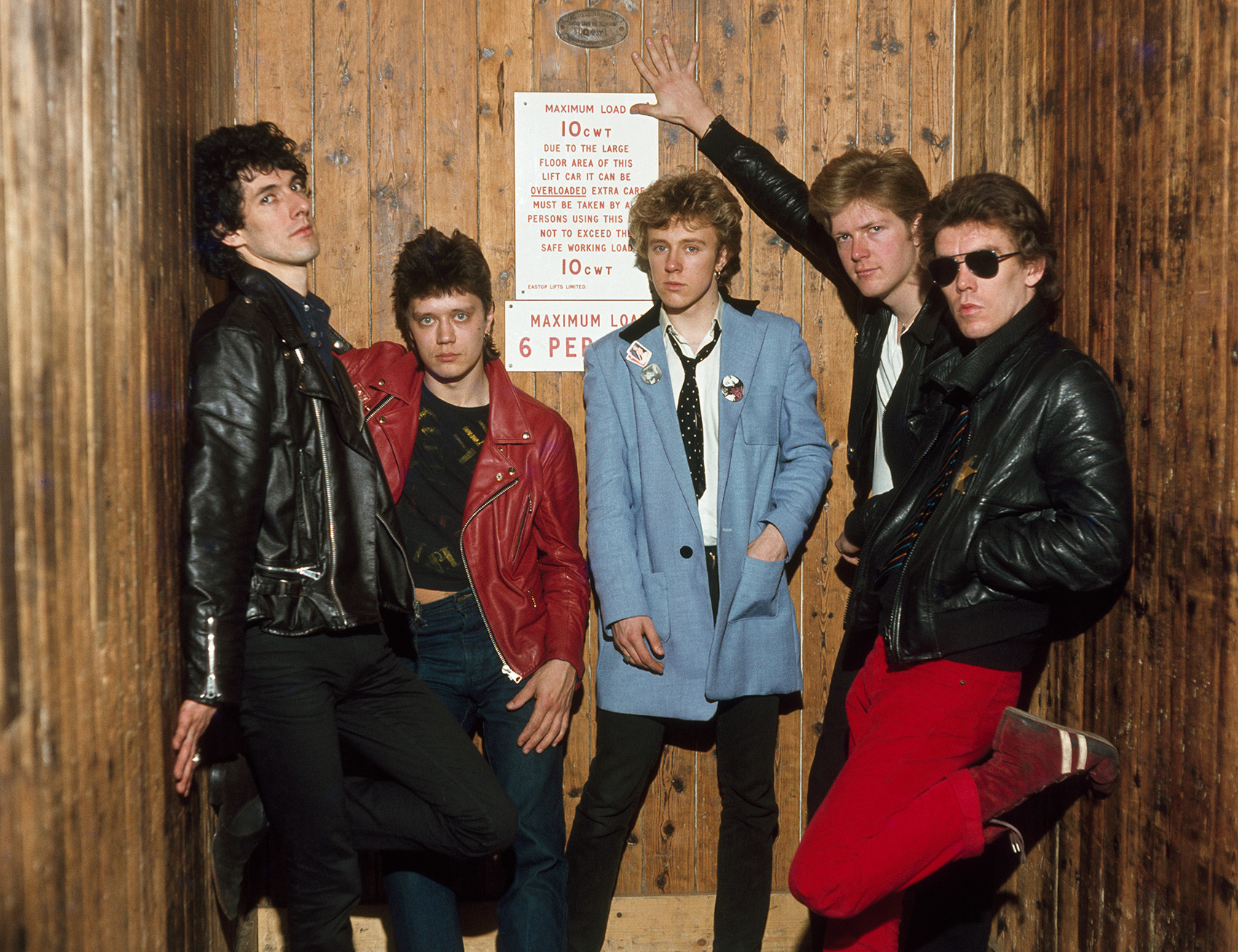 British punk, rough and simple, full stop. Everyone was dancing disco in the 1970s, so singer Ian Carnochan asked himself: "I wonder if they're dancing disco in Moscow." Well, Ian, it depended – Leonid Brezhnev certainly didn't, but some rebellious youngsters could.
6. Al Stewart – Roads to Moscow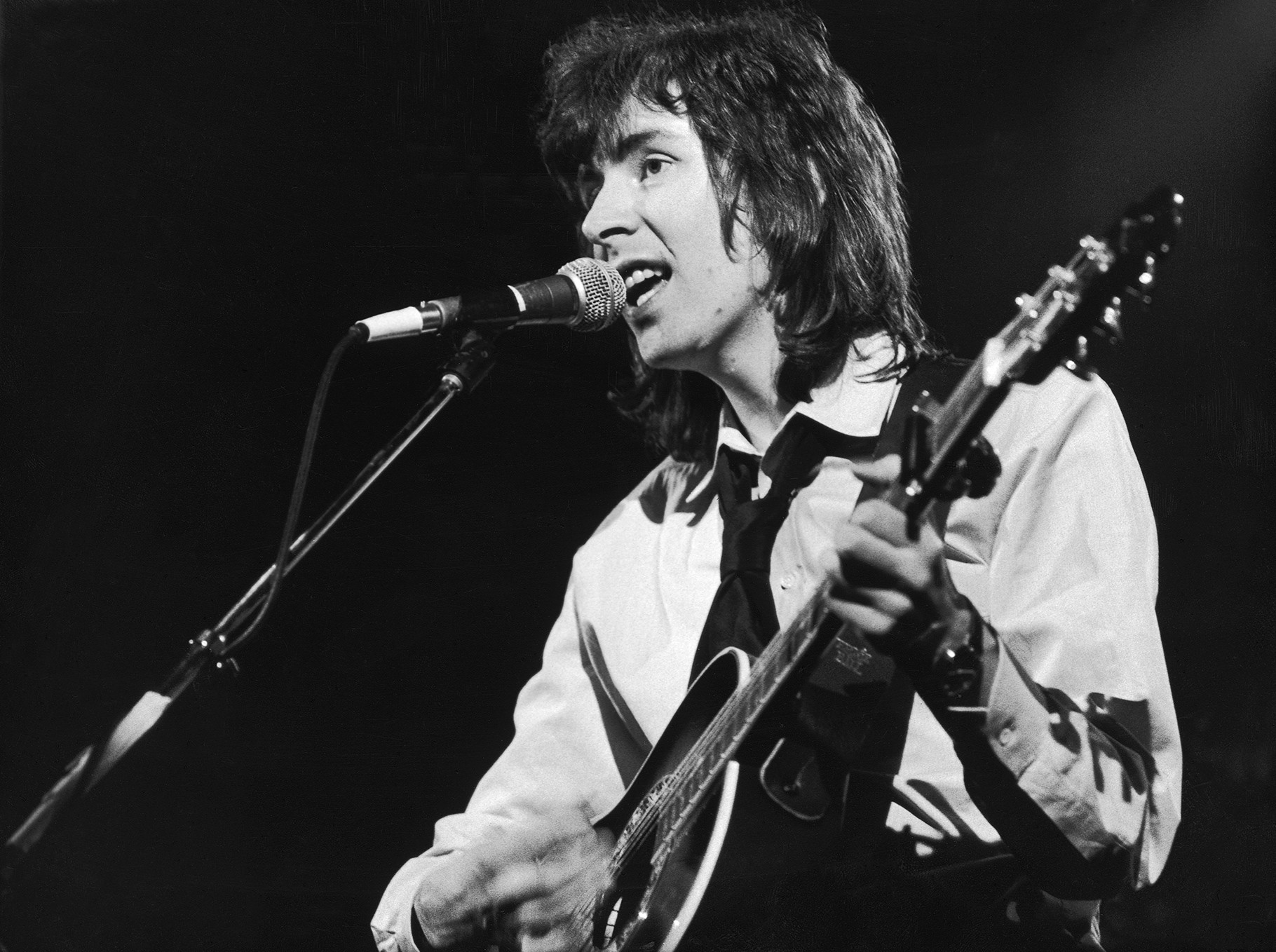 Quite a rare example of a Western singer carefully reconstructing the Eastern Front of WWII in his lyrics – even though Scottish folk-rock musician Al Stewart recorded it in 1973, while the Cold War was still on. Moscow is more of a symbol in this long ballad – the sacred capital of Russia, which the song's protagonist, a soldier, is protecting from the invaders.
7. Jethro Tull – She Said She Was a Dancer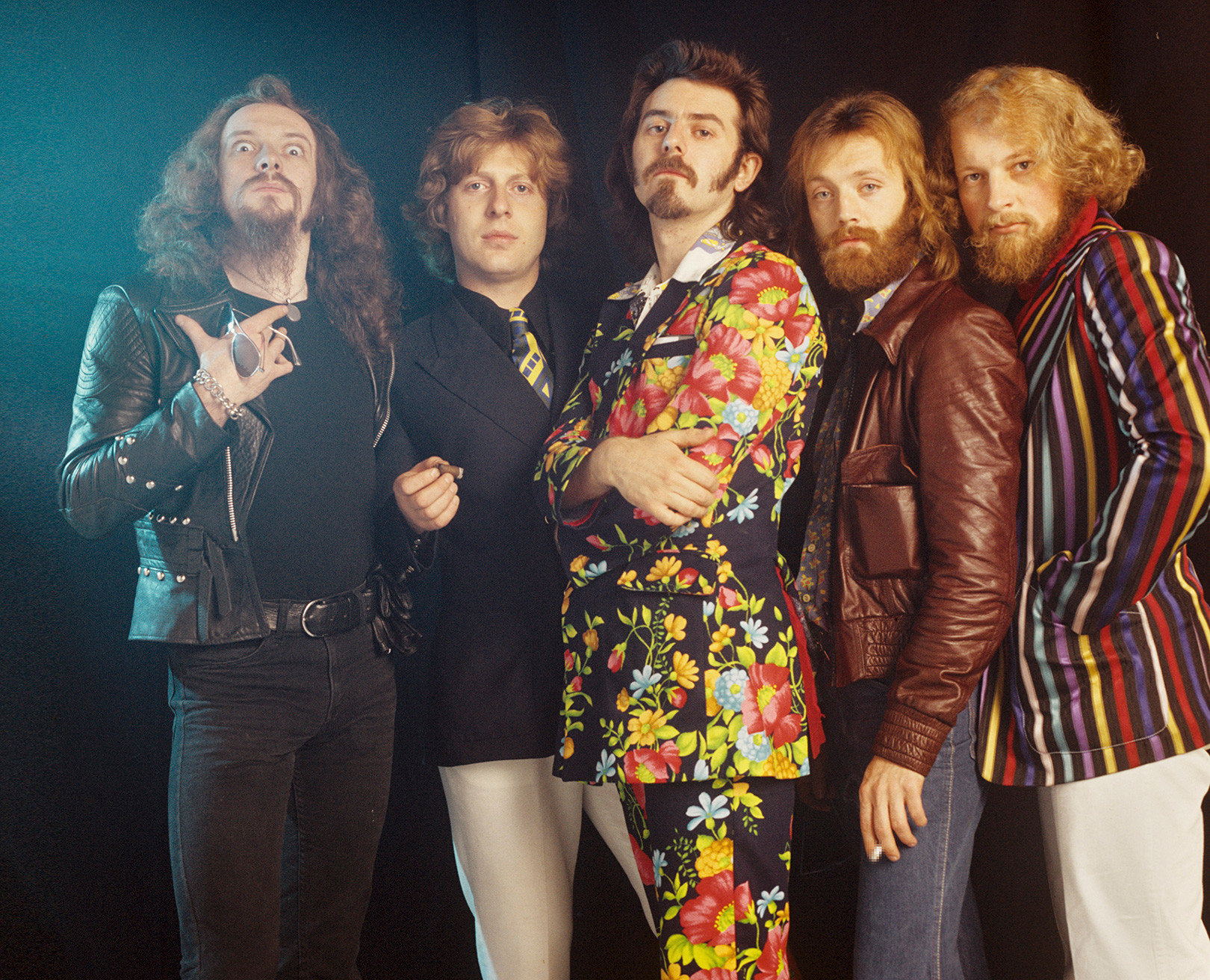 "Hey Miss Moscow, what's your story?" asks the lyrical hero of the British classic rock song (recorded in 1987) talking to a Russian girl who says she is a dancer – but he doesn't quite believe her, supposing "Maybe a student of the agricultural plan." Once again, a foreigner describing an encounter with a beautiful Russian woman, mysterious and hard to understand, but so charming. And yes, he drinks vodka, while they're talking!
8. Dschinghis Khan – Moskau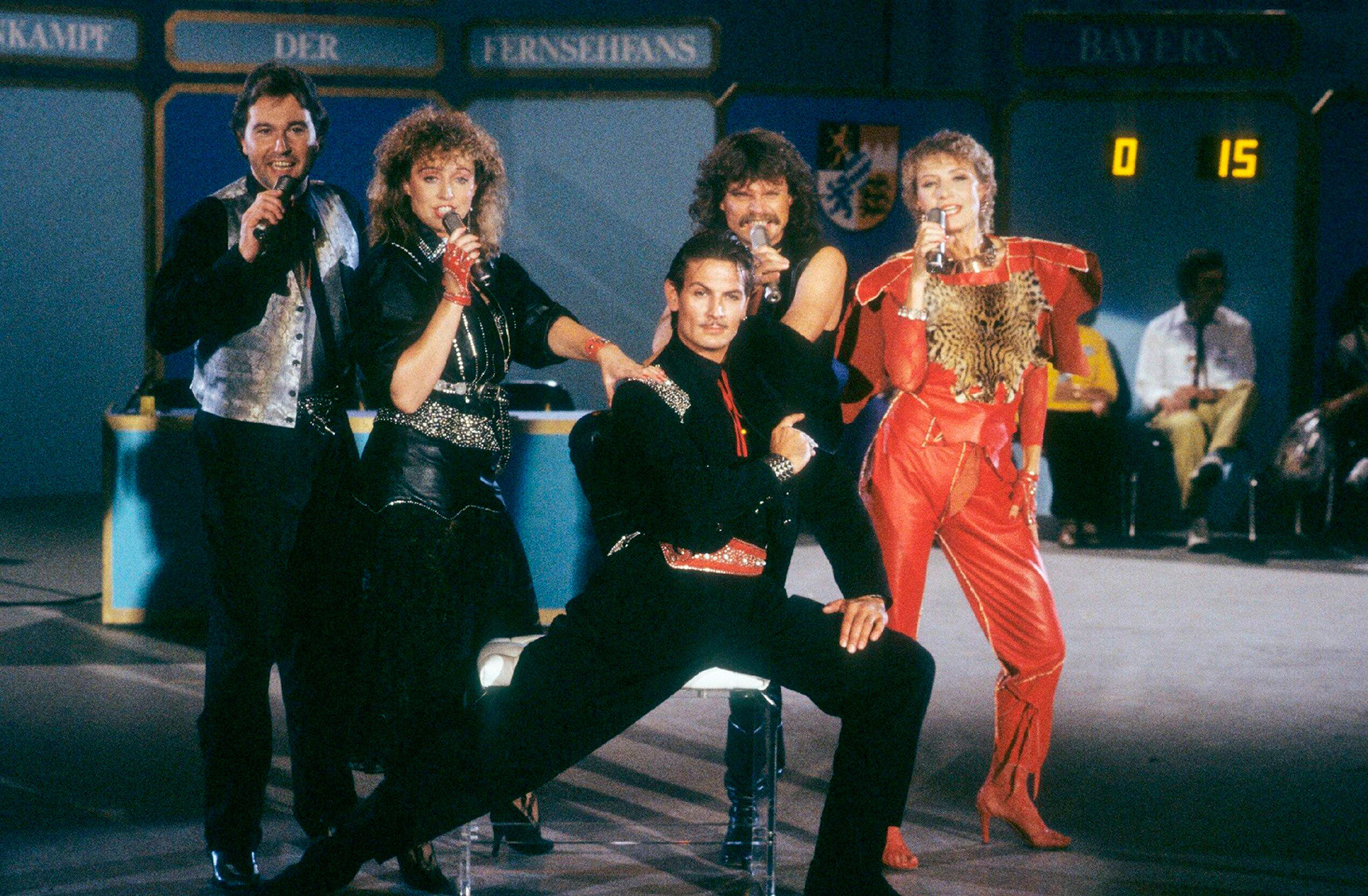 Not the most intellectual song by German pop band Dschinghis Khan, but very funny and full of laughter, "a-ha-ha-ha-ha!" As it was recorded in 1979, just before the Olympics in Moscow, there was a theory (amongst non-German-speaking Soviet people) that the Germans were singing something very bad about Russia – but, of course, it's nothing but a joyful drinking song, full of lovely stereotypes about Russia: Cossacks, vodka and, of course, beautiful Natasha! A guaranteed retro hit in Russia now!
9. Gilbert Bécaud – Natalie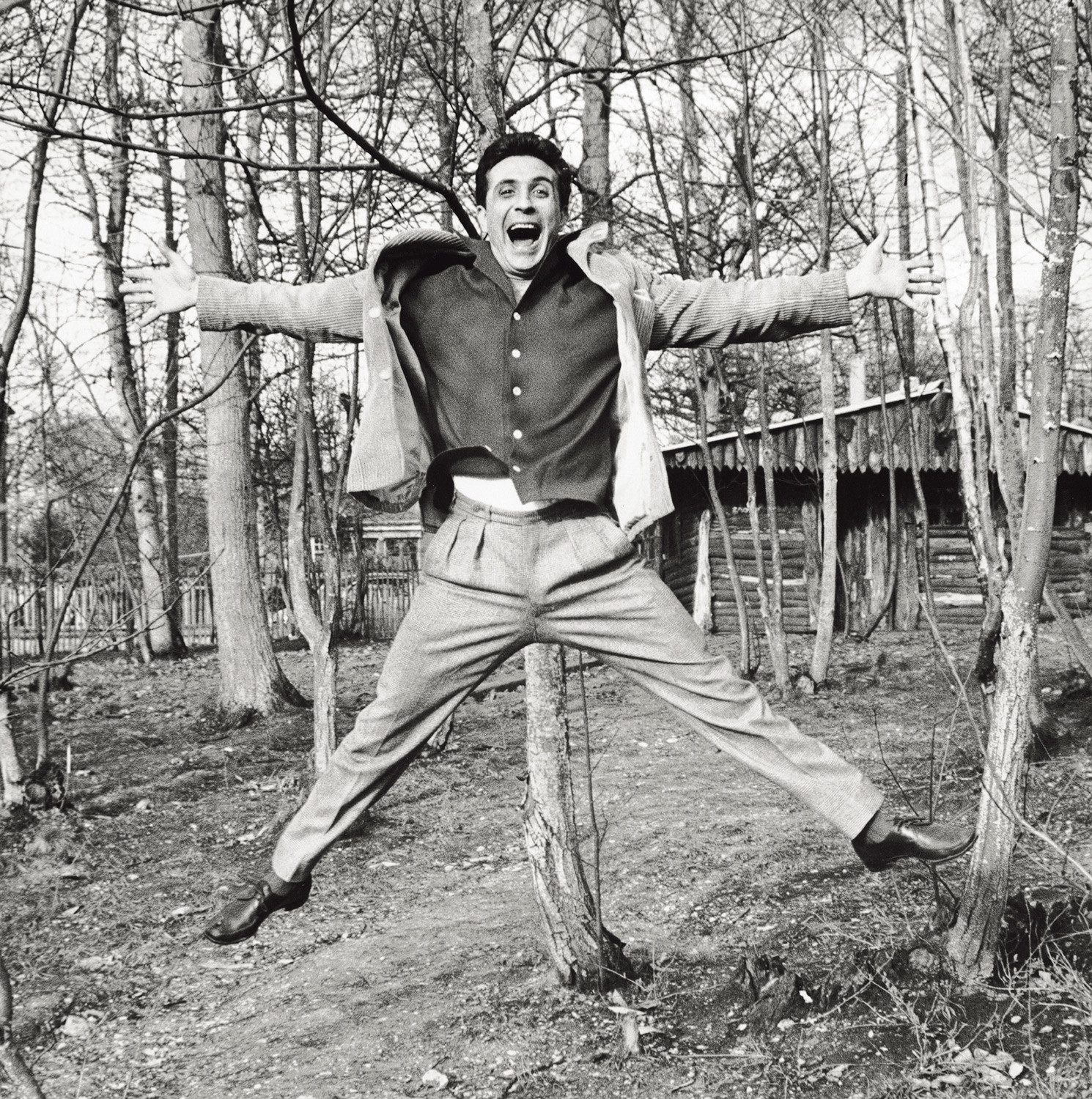 A romantic French pop song from 1964, where the lyrical hero meets a beautiful Russian guide named Natalie, who shows him around and fascinates, as they drink hot chocolate in the Pushkin café. Fun fact – there was no café Pushkin in Moscow in the 1960s, the author made it up. But now it does exist – that's how culture impacts life.
10. Bajaga i Instruktori – Tamara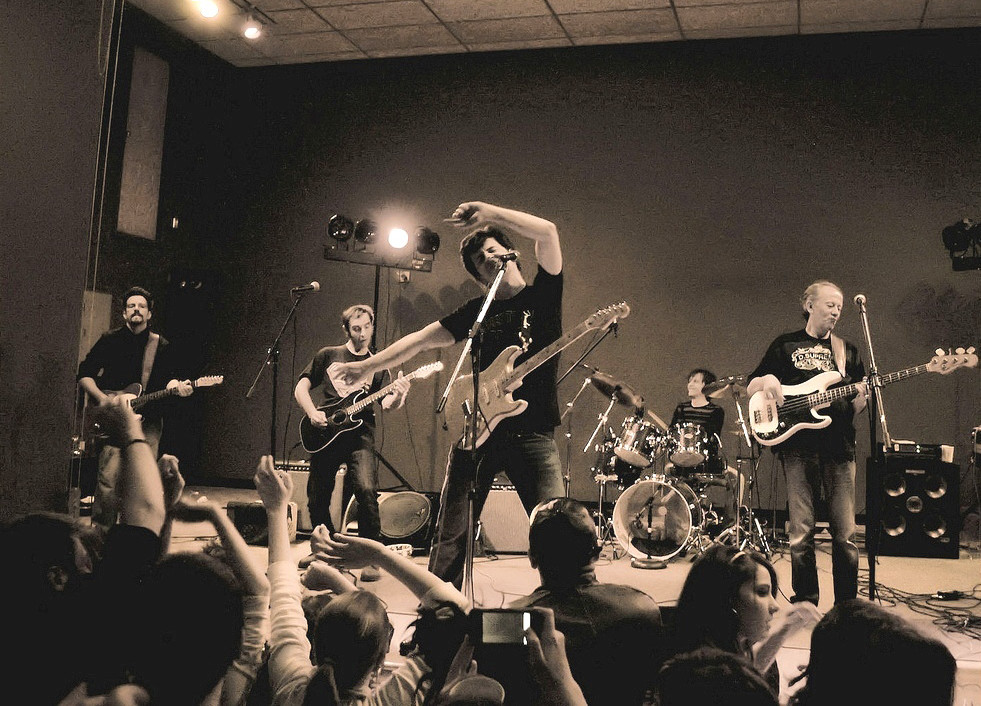 A Serbian song from 1984 which sounds very similar to the above song 'Natalie', lyrics-wise: the lyrical hero meets a very beautiful young woman, named Tamara, in the streets of Moscow and falls in love with her but it's so cold outside and he isn't sure about her feelings. Perhaps those are two main problems foreign musicians face in Russia's capital! Broken hearts and frozen hands!
If using any of Russia Beyond's content, partly or in full, always provide an active hyperlink to the original material.
to our newsletter!
Get the week's best stories straight to your inbox
The 20 best Russian songs of 2018
Where is the birthplace of Russian rock'n'roll?
7 amazing modern opera singers from Russia
This website uses cookies. Click here to find out more.
Advertisement
Supported by
United Airlines to Change Its Boarding Process, a Win for Window Seats
The airline said in an internal memo that it would board economy passengers with window seats before others in economy to save time.
By Amanda Holpuch
United Airlines plans to speed up its boarding process by having passengers in economy class who have purchased window seats get on the plane before people in the middle and aisle seats.
The change, which is set to take effect Oct. 26, could cut up to two minutes from boarding time on each flight, according to an internal memo shared with The New York Times. It will affect domestic flights and some international ones.
Airlines, which have recovered from a drop in travel during the coronavirus pandemic, regularly tinker with boarding processes to try to save time and boost profits.
Under United's new seating plan, known as WILMA, a loose acronym for window-middle-aisle, people in economy class with window seats will board first, followed by people in middle seats and then those in aisle seats. Families traveling on the same flight will board together.
The boarding process will not change for passengers in first class and business class, and the preboarding group will still include people with disabilities, unaccompanied minors, active-duty military and families traveling with children 2 years old and under.
United has tested the WILMA method at five airports and found it to be effective at reducing boarding times, according to the internal memo. It had used the system before and stopped using it in 2017.
To make boarding more efficient, airlines have to cut the time passengers are waiting behind others in the aisle, as well as the time it takes for people to get out of their seats to make room for someone else in their row, according to John Milne, an associate professor of engineering and management at Clarkson University. He called United's change "a step forward."
It could go even further, though, he said, based on his research. The boarding groups for each type of seat could also be divided for the front and back halves of the plane, so that people who were in window seats in the back half of the plane would board first. This is known as the " reverse pyramid " method.
Or, airlines could treat each passenger or family traveling together as its own boarding group. In that model, the first person to board would be in a window seat in the back of the airplane, and the next person to board would be in the window seat two rows in front of that person.
United's goal of saving up to two minutes per flight might not sound like a lot, Professor Milne said, but if enough flights board quickly, the benefit adds up.
"Over the days, weeks, months and years, potentially where they can really make money is if they save enough boarding time that they can actually have an extra flight during the day," he said.
An earlier version of this article misstated the timing of United's use of the WILMA method. United stopped using it in 2017.
How we handle corrections
Amanda Holpuch is a general assignment reporter. More about Amanda Holpuch
We've detected unusual activity from your computer network
To continue, please click the box below to let us know you're not a robot.
Why did this happen?
Please make sure your browser supports JavaScript and cookies and that you are not blocking them from loading. For more information you can review our Terms of Service and Cookie Policy .
For inquiries related to this message please contact our support team and provide the reference ID below.