Home » Roblox Specter: How to Use the Spirit Box Guide
Roblox Specter: How to Use the Spirit Box Guide
Trying to work out if your ghost will give you Spirit Box evidence in Specter? Find out how to use the Spirit Box tool right here.
COMPLETE GUIDE TO SPORTS GAMES FROM OUTSIDERGAMING.COM
🔔 Calling all gaming champions! Unlock your key to a world of sports gaming!
You will receive the eBook download link straight to your email.
1 How to get a Spirit Box in Specter
2 How to equip a Spirit Box in Specter
3 How to use a Spirit Box
4 All Spirit Box questions in Roblox Specter
5 Which ghosts types can be identified with Spirit Box evidence?
In Roblox's ghost-hunting creation Specter, there are several different ways to acquire evidence, from seeing fingerprints on the windows to recording five-point EMF readings.
Of the many ways to identify a ghost in Specter , using the Spirit Box to talk to the ghost can prove to be the most elusive form of evidence.
There are some hidden requirements to using the Spirit Box in Specter, so here, we're running through how to use the tool and the ghost types that the tool can communicate with in the Roblox game.
You could check out next: Faceless Roblox
How to get a Spirit Box in Specter
The Spirit Box isn't one of the core ghost-hunting tools of Specter. So, you're required to purchase and equip the item before embarking on a solo hunt. In a group, you may be lucky enough to have a teammate offer you the tool.
To get a Spirit Box in Specter, you'll need to select 'Play,' enter a lobby of your choosing, press 'Buy' to purchase a Spirit Box for $75, and then use the 'Add' button from the lobby screen to take it on your hunt.
How to equip a Spirit Box in Specter
After starting a game, you can find the Spirit Box at the back of the truck, just under the missions list and board of players' sanity.
Pick it up (F key) to add it to your tools bar, equip it to your hand (1/2/3 key), and then turn on the Spirit Box (Q key). You'll know that the Spirit Box is on when its screen lights up blue.
How to use a Spirit Box
With the Spirit Box equipped and turned on, the first thing that you'll need to do is venture into a room that's dark, and make sure that there aren't any lights on you. Next, bring up the chat (/key) and get ready to ask it one of four questions.
All Spirit Box questions in Roblox Specter
Once you've opened the chat (/ key), type in one of the four questions that you can ask, per the Journal, which are:
Anyone Here?
Where Are You?
How Old Are You?
Are You Here?
Can You Turn On The Lights?
Show Us A Sign?
Are You A Girl?
Are You A Boy?
Ask the ghost one question at a time and wait a short while before asking another. Usually, if the ghost is able to communicate via this method, it will do so promptly. That said, keep in mind that not all ghosts will respond to the Spirit Box in Specter.
However, it has also been found that when you use the Spirit Box can influence if you'll get feedback. So, be sure to try it near the beginning and later into your hunt if you suspect that Spirit Box evidence can be acquired for the ghost at hand.
Which ghosts types can be identified with Spirit Box evidence?
Seven of the 12 ghost types in Specter can be partially identified by acquiring Spirit Box communication evidence. Those entities are:
Demon: Also causes Freezing Temperatures and will Write in a Book
Jinn: Also causes an EMF-5 Reading and Ghost Orbs
Mare: Also causes Freezing Temperatures and Ghost Orbs
Oni: Also causes an EMF-5 Reading and will Write in a Book
Poltergeist: Also leaves Fingerprints and causes Ghost Orbs
Spirit: Also leaves Fingerprints and will Write in a Book
Wraith: Also leaves Fingerprints and causes Freezing Temperatures
Now that you know how to get and how to use the Spirit Box in Specter, you can attempt to communicate with the entities that haunt each location.
Looking for more Specter guides?
Roblox Specter: All Ghost Types List and Evidence Guide
Roblox Specter: How to Identify Ghosts
You Might Also Enjoy
More Great Content
Roblox: Best Working Music Codes in March 2023
Most Fun Games to Play on Roblox in 2022
Fortnite Pickaxe List: Every Pickaxe (Harvesting Tool) Available
Fortnite: Complete Controls Guide for PC, Xbox One, Xbox Series X, PS4, PS5, Switch, & Mobile
E3 Cancelled: How will WB Games Unveil the New Harry Potter and Batman Games?
7 Best 2 Player Games on Roblox
AFK Meaning in Roblox and When Not to Go AFK
Who is AJ Striker Roblox?
Ben Chopping
Spectres are a type of horror . They are the ghosts of people who lived violent and grisly lives.
Possible Powers [ ]
Bitter Cold
Strange Vision
Either Dread or Ice Breath
Either Dominate or Numb
Either Spooky Surprise or Terrorise
Either Paralyse , Phobia , or Possess
Either Frozen Stiff! , Scared to Death , or Terror Incarnate
Danse Macabre
List of Spectres [ ]
1 Raindancer
3 Blue Murder
A wiki for the game Specter in Roblox.
Specter is heavily based on the game Phasmophobia.
The first thing you should do when you spawn is to get the spirit box, flashlight, key and book ( you can later come back for other stuff)
Once you get inside use the spirit box, turn it on and ask one of the question: "Are you here?" "Where are you" "How old are you"
If you don't get a response it's fine, just go back to the van and get a thermometer, your teammate should get the emf reader and ghost goggles. If you get a response press J > Ghost report > Evidence #1 Spirit box
Your first task should be to turn on the power, if it's not already on then that's great, then find dirty water. Dirty water sounds like running water and can be found in any room that has a sink.
Once you find dirty water move on to finding the ghost room, the ghost room will have a constant emf reading of 2 or a temperature of below 9. You can find the ghost room with an EMF reader or a thermometer.
Once you've found the ghost room place down the book and check the windows for finger prints, if you find any write it down in the ghost report.
The rest is pretty much a waiting game until you get all of the evidence, if you see the book has writing in it, use it as evidence.
While your team is waiting for the ghost one person should have the EMF meter out and another person should be using the ghost goggles checking for ghost orbs, if the EMF reader reaches 5 ticks write it down as evidence, if it reaches 4 ticks it doesn't count. Ghost orbs are kind of hard to see so make sure you are concentrated, they are white floating orbs that are found in the ghost room.
Once you get all of the evidence head back to the van and press the green button near the door to abort the mission and go back to the menu, then press play which will show you whether you found the correct evidence and will award you with money$ based on that.
Specter 2 Wiki
Specter 2 Wiki is under development and will be for around a month. Since the game has not been released to testers yet, I can't do much with the wiki except put placeholders and wait for official content or more sneak peeks to be released. Sorry about that, I'll try to get everything up as soon as I can after testing starts.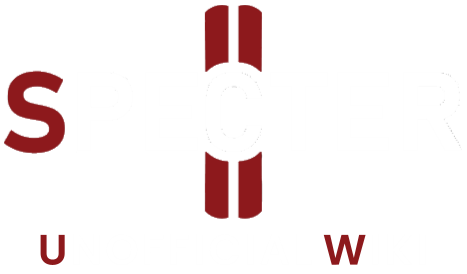 Ghost Orbs are a piece of evidence that can be found in the ghost room . They can only be visible with the use of ghost goggles . Ghost Orbs look like floating, glowing, balls of light that are visible if the ghost is a Jinn , Phantom , Shade , Egui , Yurei , Mare , or Poltergeist .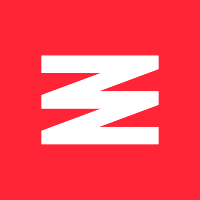 Narcity Canada
7 Haunted Places To Visit In Canada If You Want To Spot Ghosts
Posted: October 28, 2023 | Last updated: October 28, 2023
If you love a good ghost story, Canada has plenty. The country is home to so many spooky haunted places , from restaurants where you might be dining with the dead, to hotels where you may not be sleeping alone.
If you want to come face-to-face with a ghost , these are the places you'll want to visit. There have been so many sightings of phantoms and spirits that some have even gained national fame, like the ghost bride of Alberta, who has been commemorated on a Canada Post stamp.
Whether you're ghost hunting or want to add a spooky thrill to your next outing, here are eight haunted places in Canada that you'll want to visit.
Fairmont Banff Springs
www.instagram.com
Address: 405 Spray Ave., Banff, AB
Why You Need To Go: It turns out that of the many guests who made the Fairmont Banff their temporary home over the years, some may have never left.
The hotel opened in 1888. Since that time, it's said that there have been many stories of "guests who never left and staff who came back."
Many have reported seeing a "ghost bride" in the hotel, dancing in the hotel's ballroom or walking down the staircase.
The story is so well-known that Canada Post even featured the ghost bride on a stamp , while the Royal Canadian Mint issued a coin depicting the female phantom.
Another well-known spectre at the hotel is a bellman. Sam McAuley, or "Sam the Bellman," Sam died in 1975, but it seems he never left the Fairmont.
The helpful spirit is said to still be assisting guests, with visitors reporting being helped by an elderly Scottish bellman in decades-old period garb, despite there being no such person on staff.
Another story tells of the strange history of Room 873, which is said to have been sealed shut after "countless bone-chilling experiences."
Fairmont Banff Springs website
The Keg Mansion
Address: 515 Jarvis St., Toronto, ON
Why You Need To Go: You can get your steak served with a side of ghost stories at the Keg Mansion in Toronto .
Located on Jarvis Street in a historic mansion built in 1867 by Arthur McMaster, (the nephew of William McMaster, aka the founder of McMaster University), it's said that unexplainable occurrences have been reported on the property since the 1950s.
With the gothic-style building's arched entryways, castle-like features, grand staircases and fireplaces, as well as its exterior covered in creeping vines, it's one of those places that just looks like it should be haunted.
Here, you can ask your server for tales of the mansion's resident ghosts, or even peruse a book of ghost stories that you can request to have brought to your table.
Some of the spirits said to haunt the premises include a woman who guests and staff report seeing in a washroom on the second floor of the mansion, who some believe to be the spirit of Lilian Massey, the daughter of Hart Massey, who purchased the mansion in 1882.
Another tale tells of a ghost boy seen playing on the stairs of the restaurant. Sadly, the boy is said to have fallen down the stairs and died at some point after the Massey family lived in the mansion.
Other ghostly occurrences here include flickering lights and bottles tipping off shelves all on their own.
Keg Mansion website
The Old Spaghetti Factory
Address: 53 Water St., Vancouver, BC
Why You Need To Go: The Old Spaghetti Factory in Vancouver's Gastown is said to have several spirits who linger in and around the restaurant both day and night.
According to the Gastown BIA , restaurant staff have reported seeing the ghost of a tram conductor (in full uniform) inside the old "Number 53" trolley cart parked in the eatery. Some believe the conductor died in an underground collision beneath the restaurant, while others say his ghost started appearing when the tram was installed.
Other spirits include the ghost of a young boy seen running around the restaurant by staff, and a young girl sitting a table and holding a balloon, who disappeared when approached.
If that's not spooky enough, apparently, a visiting psychic confirmed the presence of phantoms in the restaurant, attributing the ghostly activity to a vortex found at the back of the restaurant and attachments to the historical artifacts used in the Old Spaghetti Factory as decor.
The Old Spaghetti Factory website
Hockey Hall of Fame
Address: 30 Yonge St., Toronto, ON
Why You Need To Go: Toronto's Hockey Hall of Fame is where you can see the world's largest hockey collection and larger-than-life sculptures of hockey legends, but apparently, it's also where you might spot a spectre or two.
The building, located on the corner of Yonge and Front Street, was formerly a branch of the Bank of Montreal. Built in 1888 for BMO, the building remained a branch of the bank until 1993, when it became the Hockey Hall of Fame.
Today, the building is thought to be haunted by the ghost of a bank employee named "Dorothy," who was confirmed by The Toronto Star to be Dorothea Mae Elliott, 19.
As the Star reported, Dorothea sadly shot herself on March 11, 1953, in the women's washroom on the second floor of the bank, later dying at St. Michael's Hospital, located just down the street.
According to the Haunted Walk of Toronto, since then, bank employees would feel a presence watching them in the upstairs bathroom. Visitors to the now-Hockey Hall of Fame have also reported seeing Dorothea.
Hockey Hall of Fame website
Fairmont Château Laurier
Address: 1 Rideau St., Ottawa, ON
Why You Need To Go: Ottawa's grandest hotel may also be one of its spookiest.
According to Fairmont , the hotel was set to open on April 26, 1912, but was postponed to mourn the death of Charles Melville Hays, the "visionary" behind the Fairmont Château Laurier.
Sadly, Hays died on board the Titanic when returning from London. But that apparently didn't stop him from getting back to the hotel -- it's said that his spirit lives within the walls of the Fairmont Château Laurier, with his ghost keeping an eye on the hotel's operations.
According to Global News , staff and guests of the hotel have reported hearing rattling and shaking as well as furniture that has been moved after a staff member has already left the room.
Fairmont Chateau Laurier website
Saint-Paul Street, Old Montreal
Address: Saint-Paul Street, Montreal, QC
Why You Need To Go: As the oldest street in Montreal, Saint-Paul Street has seen a lot. Maybe it makes sense then, that it's also considered to be the most haunted street in the city.
With cobblestone paths and century-old buildings, it's not hard to imagine that you might run into a spirit here.
According to Tourisme Montreal, the street is "known to have many ghosts." Some of the most common spectral sightings include a phantom horse-drawn carriage and the ghost of a slave woman who, accused of arson in 1734, is thought to be seeking revenge for her unlawful execution.
Tourisme Montréal website
Algonquin Resort
Address: 184 Adolphus St, St. Andrews, NB
Why You Need To Go: Room with a view? How about a room with a ghost?
The Algonquin is a resort hotel in New Brunswick that's the "perfect backdrop for ghost stories."
Unlike other haunted spots on this list, the Algonquin is said to not have been the site of any gruesome deaths or unhappy events that lead to hauntings — rather, some guests loved the resort so much that they apparently never left.
According to the resort , some of its most well-known spirits include a helpful ghostly bellhop, who is said to disappear into thin air after offering his services, and the ghost of an older woman who has been seen arranging restaurant place settings at night.
Another famous spectre is that of a "weepy, jilted bride," who can apparently be heard sobbing in Room 473.
It also says that some have reported seeing a ghostly "woman in white" in the resort's rooftop tower. However, there's nothing to fear — according to the resort, all of its ghosts are friendly!
If you want to hear about the resort's ghostly residents for yourself, you can join the Algonquin's bellhop every evening at 7 p.m. to hear tales of the supernatural and visit the resort's haunted sites.
Algonquin Resort website
Before you get going, check out our Responsible Travel Guide so you can be informed, be safe, be smart, and most of all, be respectful on your adventure.
More for You
Maine mass killing suspect has been found dead
Debunking winter tire myths
Longtime Canadiens forward retires after 15-year NHL career
Incredible weather phenomena sweeping across North America this weekend
Most strokes are preventable. Follow these 6 steps to reduce your risk.
Daily horoscope today: October 28, 2023 astrological predictions for your star sign
Home surrounded in Maine shooting suspect search
The World's Biggest Carmaker Made a Huge Bet on Tech. Things Went Wrong Fast.
Millionaire builds 99 tiny homes to help his community
Three takeaways from the Vegas Golden Knights' 4-3 loss to the Chicago Blackhawks
Scientists Reveal New Findings About Older Adults Who Take Vitamin D
Fury vs. Ngannou Results: Live updates of the undercard and main event
Imperial Oil's fleet of heavy-haul trucks at Kearl oilsands site now fully autonomous
Test Your IQ: Can You Find the Witch Among the Gnomes in This Optical Illusion?
Carbon tax exemption undermines government credibility, critics say
Six Big Disappointments Early in the 2023-24 NHL Season
Bermuda Triangle revives a 'zombie' storm in time for Halloween
This weekend's extra hour in bed could negatively impact your brain
How to look after your sleep as the clocks go back
The most famous musician who's the same age as you
The Spirit Box is a piece of equipment in Specter II . It is used to communicate with the ghost via the text chat. A spirit box is automatically given to a player when they join a match. However, if the player wanted more than one spirit box, they would need to manually add another.
The Spirit Box was updated in the 1.14.0 update to show the text in the chat.
Upgrades [ ]
The Spirit Box has 2 levels to upgrade.
Functions [ ]
Turning on the Spirit Box will allow the player to speak with the ghost by asking basic questions. Dropping the Spirit box while it's turned on allows other players to communicate with the ghost as well. In order for the Spirit Box to work, it must be in the ghost's favorite room to respond, and the lights must be turned off. Using the Spirit Box near a player with an EMF Reader can increase the EMF levels and possibly give EMF 5 evidence. Remember that not all types of ghosts will respond. The ghost will respond through the spirit box itself in red text , with the answer coming out of the Sprit Box and eventually dissipating away. Some questions that can be asked are listed in the table below:
Gallery [ ]

The Spirit box in Specter II has the same function in Specter I .
You can type "/e" before the question to prevent chat spam. It will say, "You can't use that Emote." in red, but the ghost will still respond to the question as usual. This method also works in the prequel game, Specter . You can also type "/c system" before the question to prevent chat spam. The system will say, "You are muted and cannot talk in this channel." Make sure to press "enter" after "/c system" and then type your question(s).
You can also ask the ghost questions by private chatting with someone. The person you are private chatting with will still see the questions you are asking, though.
if you drop the spirit box while its turned on, grab and EMF Reader and turn it on and point on the spirit box, then ask any question and the reader will light up 3 lights it means the spirit box evidence is true
1 Ghost Types
2 Spirit Box
3 Characters
9 Fun Words for Ghosts and Goblins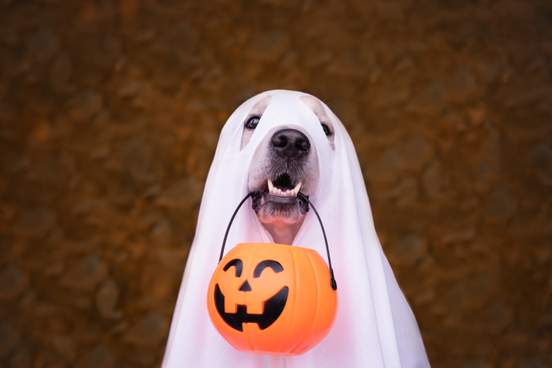 : a ghost or goblin believed to portend misfortune and sometimes appearing in the shape of a large dog
Is a barghest 's bark worse than its bite? Listen, we are but humble lexicographers and not particularly keen to find out, so we'll stick to etymology (but if you want to go toe-to-paw with one, be our barguest: barguest is a spelling variant). Barghest is thought perhaps to have formed as a combination of the English word bar (sometimes spelled bargh ), meaning "ridge," and ghest , an alteration of ghost .
There is a vague legend floating about the parish concerning a man who was killed somewhere near the Rushpit, and whose restless spirit "walks" in Kint's Lane at midnight. And a barghest has been encountered, it is said, in the Green Way. For the benefit of those whose education in these matters has been neglected, it may be explained that a "barghest" is the spectre of a dog, and its appearance is a fore-runner of disaster. But let no one be alarmed. Ghosts do not hurt people in the twentieth century. — F. G. Slater, A Cheshire Parish: Being a Short History of Ince, Drawn from the Parish Records and Other Sources (G. R. Griffith Ltd., 1919)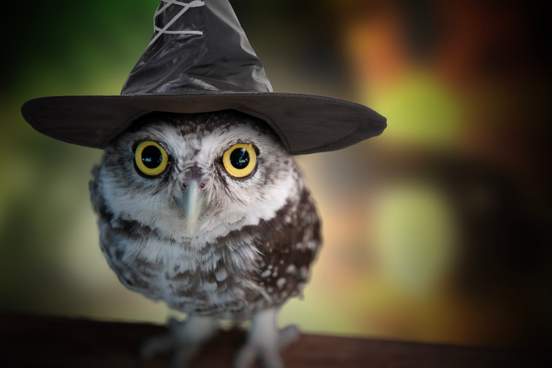 : a specter or ghost especially in the form of an animal
Even if you've never heard the word before, we're sure you're likely familiar with the concept behind guytrash . No, we don't mean piles of empty pizza boxes and energy drink bottles ( rim shot ) but rather a ghostly, supernatural animal. Like the ominous barghest, a guytrash can take the form of a spooky doggo, but it can assume other animal forms as well. The earliest known use of guytrash in print (spelled gytrash ) is from 1847, when none other than Charlotte Brontë included it in Jane Eyre .
There is a certain type of phantom that has a definite leaning toward the north of England. It is called a ' Guytrash ', and takes the form of either a large dog or a riderless horse. — Peggy Hewitt, These Lonely Mountains: A Biography of the Brontë Moors (Springfield Books, 1985)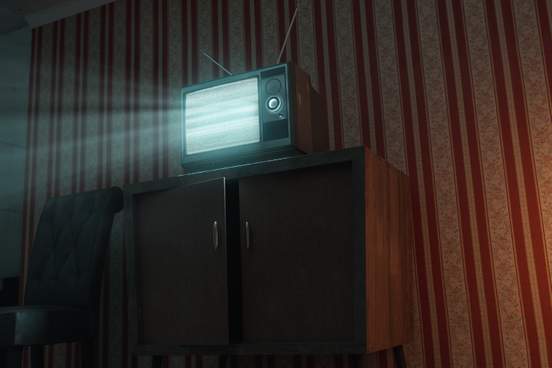 Poltergeist
: a noisy usually mischievous ghost held to be responsible for unexplained noises (such as rappings)
Ghosts throughout the centuries have not only assumed various human and non-human forms, but have had different temperaments, quirks, pet peeves and pet pleasures. Poltergeists , by and large, have gotten a reputation as things that go bump in the night, clattering and clanging and, as our entry suggests, rapping (that is, knocking on something with one's spectral knuckles, not reciting "Award Tour," which would be pretty great). So it comes as no surprise that poltergeist translates literally from German as "knocking spirit." The German verb poltern means "to knock," and Geist is the German word for "spirit."
When I get no letter from her I lift an astral letter from the pile and pretend to read it. When I walk alone in the evening she walks beside me, her ectoplasm , her poltergeist walks beside me. I've got to exorcise her somehow. — Maxwell Anderson, The Eve of St. Mark: A Play in Two Acts (Anderson House, 1942)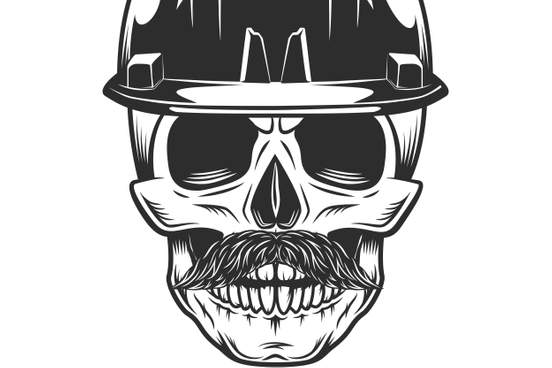 Tommy-knocker
: the ghost of a man killed in a mine
Get a lode of this: like its fellow the poltergeist, the tommy-knocker is a noisy ghost, though one who haunts a very specific locale: mines . The term was first recorded in the late 1800s in the western United States, and is thought to have arisen from the belief that ole Tommy was responsible for the creaking of timbers late at night in the mines.
When I die (said the mining engineer) do not bury me at all; Cache me on the bottom level, with a pick beside my pall ; Leave a candlestick and matches, then cave the stopes and drifts, And I'll be a tommy-knocker for a hundred thousand shifts. — Samuel B. Ellis, The Canadian Mining Journal , 8 Oct. 1920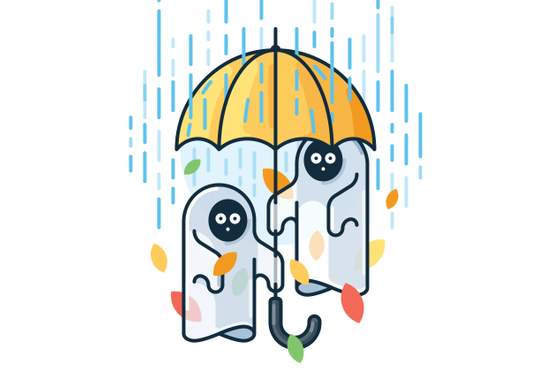 : a ghost or phantom
Ghost stories are full of shades and shadows, so why not umbras? After all, the Latin word umbra literally means "shade or shadow," and has given English a range of words. An umbrella can provide us with shade from the sun. So can an umbrageous tree. (In this case, umbrageous means "affording shade.") Umbra itself has also been used for centuries, and today refers to dark or shady spots, such as the central dark spot of a sunspot. But umbra 's oldest sense in English is as a synonym of ghost or phantom .
It was in many parts of Greece custom: try to place a coin in the mouth of the corpse, so that the umbra might have the means of paying the ferryman, and thus avoid becoming forever a wanderer in the marshes on the murky shores of the Acheron. After crossing the river, the umbra came to the gates of Persephone's kingdom, where stood the triple-headed watch-dog Kerberos, who never prevented any one from going in, but never let any one out. — Daniel Quinn, Harper's , November 1901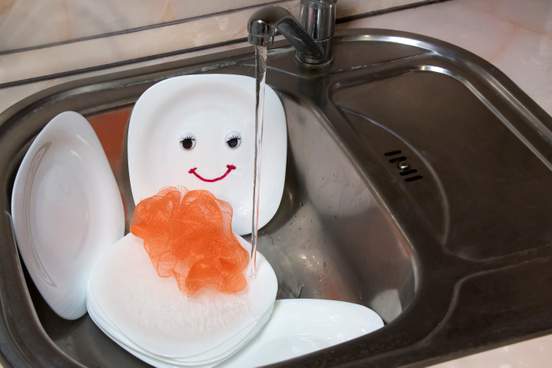 Lubber fiend
: a helpful goblin that does household chores at night
If your house has to be haunted, let it be so by a lubber fiend . It may be worth being creeped out in the middle of the night once in a while to wake up to clean dishes drying on the rack, fresh laundry folded nice and neat. We suppose if you leave a note asking nicely, a lubber fiend might also throw out your guytrash !
Lob Lie-by-the-fire, the Lubber-fiend, as Milton calls him—is a rough kind of Brownie or House Elf, supposed to haunt some north-country homesteads, where he does the work of the farm laborers, for no grander wages than "—to earn his cream-bowl duly set."— Juliana Horatia Ewing, Stories by Juliana Horatia Ewing (Duffield and Company, 1920)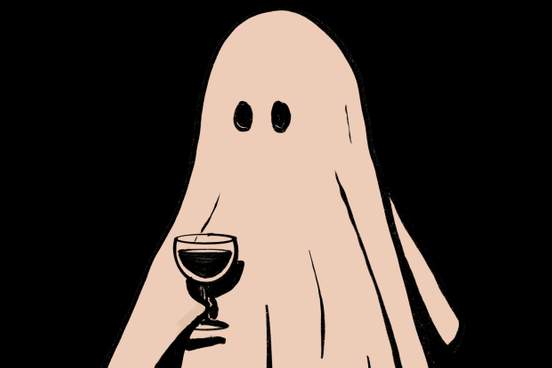 : a mischievous or malicious specter, goblin, or ghost
You may familiar with the word boggart from a certain children's fantasy book (and film) series , referring to ghostly beings that take the form of someone's deepest fear. Such boggarts are perhaps a subclass of the original boggart, with the word boggart originating in the 1500s to refer to a particularly gloomy sort of ghost. Boggart also appears to be related to the Middle English word for a scarecrow.
For an instant he heard the thread of a laugh, from the thing in the boat that he could not see. A very ancient, mischievous thing, solitary and sly, born of a magic as old as the rocks and the waves. A thing that had lived in Castle Keep for all the centuries of the MacDevon clan, and longer. The Boggart had come shopping too. — Susan Cooper The Boggart , (Margaret K. McElderry Books, 1993)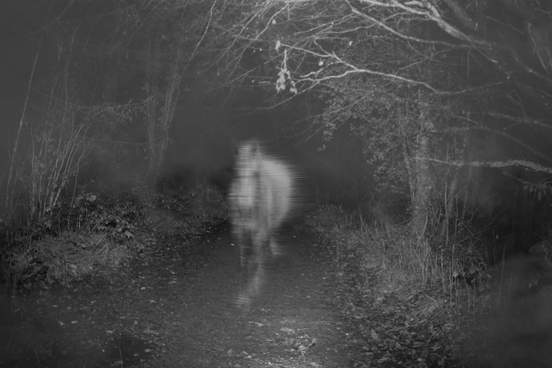 : a mischievous or malignant goblin or specter held in Irish folklore to appear in the form of a horse and to haunt bogs and marshes
Pooka comes from the Irish Gaelic word pūca , and may also be related to the English word Puck , also known as Robin Goodfellow , a mischievous sprite of English folklore who influenced the character of Puck in Shakespeare's A Midsummer Night's Dream .
It being a November spirit, however, tells in favour of the Pooka, for November-day is sacred to the Pooka. … He has many shapes—is now a horse, now an ass, now a bull, now a goat, now an eagle. Like all spirits, he is only half in the world of form. — W. B. Yeats, Fairy and Folk Tales of the Irish Peasantry (Walter Scott, 1888)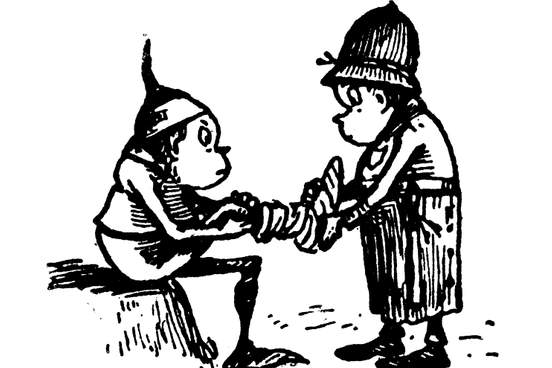 : a friendly goblin or brownie of Scandinavian folklore that frequents farm buildings
Like the lubber fiend , the nisse loves tidying up and, according to the respective quotations for both goblins in this article, cream. Unlike the lubber fiend, however, the nisse prefers hanging out in farm buildings. To each their own! The important thing is that the chores are done, so you can put your feet up. Interestingly, nisse is an alteration of Nils , aka Saint Nicholas.
Only the tiny manikin called nisse still makes his home in the barns throughout Norway. He is a harmless creature, dressed in red blouse and pantaloons and wearing a red cap. A mischievous fellow loving horseplay, he upsets the milk pails in the cow barn and causes other troubles on the farm unless he is well fed. Consequently, the farmer must share his Christmas Eve dinner with this manikin, placing cream porridge out in the barn. The next morning the bowl is empty proof of the presence of these manikins unless one should happen to quiz the cat or dog! — Axel H. Oxholm, National Geographic , April 1939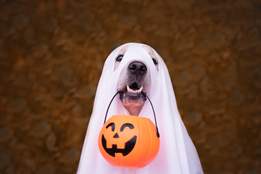 Word of the Day
See Definitions and Examples »
Get Word of the Day daily email!
Games & Quizzes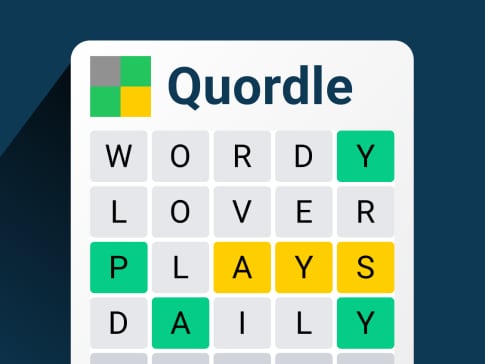 Obscure & Fun
Great big list of beautiful and useless words, vol. 3, 17 of the finest words for drinking, galaxy brain: 10 words for deep thoughts, 30 ways to tell the future, another ten ways to improve your vocabulary, 'dunderhead' and other 'nicer' ways to say stupid, the history behind 8 halloween words, look, this is a list of fart words., the words of the week - oct. 27, 7 especially fitting common names for plants, grammar & usage, i before e except after c, prepositions, ending a sentence with, a list of most commonly confused words, merriam-webster's great big list of words you love to hate, is it 'feel bad' or 'feel badly'.
International edition
Australia edition
Europe edition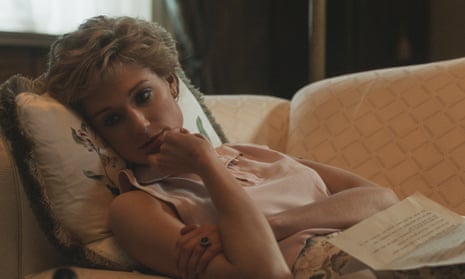 Diana's ghost in The Crown? Darling, what's new? She's the hardest working spectre in showbiz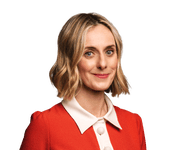 Thanks to psychics and Hollywood actors, she's never wanted for work – and she'll be a real vision in Netflix's 'prestige' drama
T here is spine-tingling supernatural news from The Crown , a TV show that takes itself considerably more seriously than the actual royal family. This has never been a programme that wears the "prestige TV" label as lightly as have other jewels of the era, preferring instead to drag it like a 10-ton weight into every scene while some of the finest actors of their generations pretend to be things like "sad about the news", or "Princess Anne".
Giggling away with a drink and a packet of crisps, I often wonder if I am its only disloyal subject. Surely not? For a long time I couldn't really believe anyone took it seriously, and assumed it must be in on the joke of itself – a Nicolas Cage of a show, if you will.
I can't quite decide whether this position has been bolstered or undermined by the high-camp news that the forthcoming final series is to feature the ghost of Princess Diana . According to reports – and it's not out yet, so usual caveats – the ghost appears to both Prince Charles and the late Queen.
The Queen sees her while planning the funeral arrangements and starts crying, having been told she "taught us what it means to be British". To Charles, who has apparently been shown sobbing over her body in a Paris morgue, Diana's ghost reportedly says: "Thank you for how you were in the hospital. So raw, broken – and handsome." Oooh. "I'll take that with me. You know I loved you so much. So deeply, so painfully too. That's over now. It will be easier for everyone with me gone." Can this genuinely be the dialogue? I certainly hope so.
Having said all that, I have kept a close eye on the appearances of Princess Di's ghost since her death. I'm not her talent agent or anything – indeed, the post-death CV I am about to showcase might cause you to wonder if she even has reputable theatrical representation in the afterlife – but once you start, patterns do begin to suggest themselves.
One of the most regular jobs Diana's ghost takes, for example, is appearing to actors who are going to play her, to communicate how completely OK she is with their decision. And, dare they hint, kind of honoured. Kristen Stewart, who was Diana in the 2021 film Spencer , "felt some spooky, spiritual feelings making this movie … I felt there were moments where I kind of got the sign-off." It was the same for Naomi Watts, who gave us her Diana in an eponymous 2013 film. "There were definitely moments when I felt Diana's presence," explained Watts . "I found myself constantly asking for her permission to carry on … There was one particular moment when I felt her permission was granted." Mm.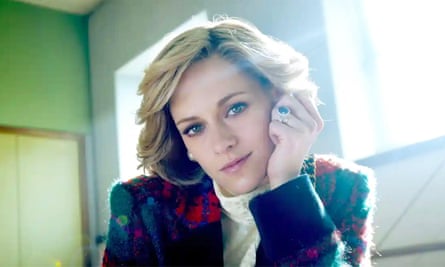 Elsewhere, Diana's ghost has eye for an occasion. Before this Crown booking, she most recently appeared to – or rather was heard by – some viewers of the ITV broadcast of the Queen's funeral. As the hearse headed out of London towards Windsor, a woman's voice could be heard saying "the death is irreversible – the fact that's she's trapped …" before a male commentator cut hastily in. Really a very competitive booking from ITV there, who do suffer with people reflexively watching the big events on the BBC.
Speaking of big events, Diana's former psychic and "energy healer", Simone Simmons, is still able to hear her ghost – even over the sound of cash registers. "I know a lot of people aren't going to like it," hazarded Simmons in 2017 , "but she said we've got to vote for Brexit. Britain was great, economically and production-wise and before we joined the EU. She was interested in the referendum, and suggested I vote to leave because Britain was really great before the EU." Righto.
During Covid, Diana's ghost seems to have fallen in with an Australian anti-masker – but she had long expected to keep living (or afterliving) through turbulent times. In 2018, a Japanese spiritual leader announced she'd been in touch to reveal that "England will experience another revolution". Also: "I prefer Islam."
Then again she's a great lover of pubs, frequenting the England's Rose in Oxfordshire (formerly the Feathers) , and several others, even if her chat tends toward the predictable. Like many with their … gift, is it? … psychics frequently reveal she has told them Kate is perfect , but that she can't be doing with Meghan .
Not that Her Royal Spectralness is always welcome. A parson was reportedly called to Sandringham in 2001 after the servants refused to work in one chamber. "The parson said," wrote long-time Mail royal correspondent Kenneth Rose in Volume II of his diaries (1979-2014), "that the oppressive or disturbing atmosphere may have been because of Princess Diana."
A poor show – but it must be said that workwise, the 00s for Diana's ghost had the humiliating flavour of John Travolta's 80s; 2003 found her appearing in a US pay-per-view seance. The DVD of this televisual horror show is emblazoned with the words "BANNED IN GREAT BRITAIN", which would sadly have limited the presumably much-needed royalties available to its naturalised American presenter, former Avengers star Patrick Macnee. Macnee certainly looks to be thinking of the paycheck as he watches psychics compete to get the best content from other-side Di.
For someone who in life could pick up the phone to the likes of Elton John or Liza Minnelli for a sensational gossip, it must feel a bit of a comedown having to spend eternity with only ghastly old chancers like these to natter to. Diana supposedly appears to one medium couple at the seance who say she's "met Mother Teresa". (Funny way to put it, given she and Mother T met several times in life, but perhaps they'd shared a drink from the River Lethe. Or Mother Teresa was just being standoffish about the fact Diana's death, five days before her own, ended up completely overshadowing it.)
That seance came before the era of prestige TV, of course, meaning it was not inherently classy. Strange now to think back to that benighted time, when actual culture secretaries somehow thought they had better things to do than to write to Netflix. "I fear a generation of viewers who did not live through these events may mistake fiction for fact," feared Oliver Dowden about the previous series of The Crown. For my part, I fear he is now deputy prime minister. It would be wonderful to know Diana's view on both that incidental detail and her upcoming appearance in The Crown – and, since she's the afterlife's greatest showbiz trouper, it surely won't be long before we find out.
Marina Hyde is a Guardian columnist
What Just Happened?! by Marina Hyde (Guardian Faber Publishing, £9.99). To support The Guardian and Observer, order your copy at guardianbookshop.com . Delivery charges may apply.
Most viewed