Awards Season
Big Stories
Pop Culture
Video Games
Celebrities
AMC's Shudder: Is This Spooky Streaming Service Worth It?
Are you a fright-fest fanatic in the mood for haunting tales and scary flicks? With Halloween on the horizon, there's no better time of year to amp up the terror by indulging in some spooktacular programming. Whether you're a fan of pure horror, slasher films, psychological thrillers, monster movies, or cult classics that are as nostalgic as they are nauseating, plenty of streaming services offer Halloween-themed marathons to satisfy your needs.
But what's a true horror fan to do when all the ghoulish gross-outs are spread out across multiple platforms? Put down the hockey mask and machete — AMC's Shudder is here to administer your necessary dose of screams. With hundreds of films and TV show episodes on its roster, this horror-only streaming service might be just what you need to quench your thirst for terror. Ready to conjure up Candyman or mingle with Michael Myers? Find out what Shudder offers and whether it's worth the subscription price.
Shudder: A Platform for Horror Fanatics, by Horror Fanatics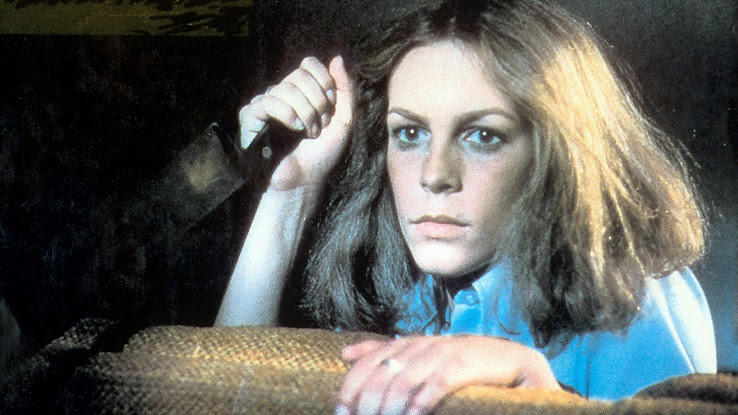 Shudder is a streaming platform designed to meet the niche needs of a key group of film buffs: horror fans. By all accounts, the streaming service has successfully pulled off this mission. Shudder is a premiere service that offers scary programming — and only scary programming — in the form of old and new films, television shows, and documentaries that fall into the genres of horror, supernatural, and thriller themes. It caters to movies and episodic horror fans and provides an impressive library of options to explore.
What makes Shudder such a fantastic platform is its variety. Shudder's collection of films and shows spans hundreds of movies, dozens of TV shows, and even a handful of horror-themed podcasts. The platform features a large number of classics that have defined the horror genre — think iconic flicks like John Carpenter's Halloween , George Romero's Night of the Living Dead , The Texas Chainsaw Massacre, and Train to Busan . But it also offers up plenty of indie films, comedies, and old-school titles that paved the way for today's horror. Ever watched Chopping Mall , Hell Night, or Butcher, Baker, Nightmare Maker ? With Shudder, you can dive into films that might not have crossed your radar before.
Shudder also organizes content by collections so you can spend less time reading endless summaries to hunt down the films or series that fit your taste. Curated collections like "Love Sick," "Horror Noire," "Anthologies" and "Queer Horror" make it easier to tap into the topics you're dying to watch. And, what's even better is that these super-specific lists aren't left to the whims of AI software; instead, actual people — vetted horror fans — create the lineups, so you know they're good. With over a million users subscribed to the streaming service, Shudder may have cracked the code for successfully spooky programming.
Shudder's Perks Include Original Flicks and Spooky Shows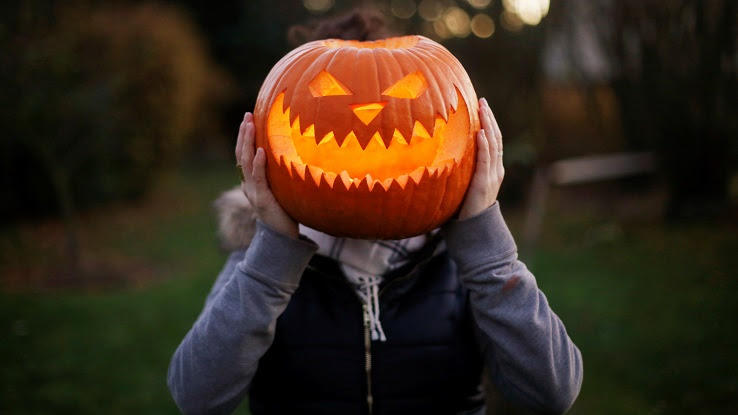 While Shudder features many classic horror flicks and shows, these aren't the platform's only claim to fame. It also provides exclusive and original content designed to appeal to Shudder subscribers One of the most popular original series available is Creepshow , which is inspired by the 1982 film of the same name (directed by George Romero and written by Stephen King) and the E.C. horror comic books of the 1950s. Creepshow is structured like an anthology, bringing horrifying comic panels to life and exploring everything from the supernatural to the super-strange. The platform is also releasing new episodes of the original series Slasher , which features a storyline about a family on a secluded island who's forced to fight against one another for survival.
Shudder's original films are also some of its highlights. The movie Host was one of the top films of 2020 on Shudder's platform. Recorded utilizing Zoom only (giving it that pandemic-anxiety vibe), the movie features a group of friends gathering online for a socially distant hangout…and succumbing to dark forces on each end of the camera. Another Shudder original is 2021's Prisoners of the Ghostland which stars Nicolas Cage as a bank robber who has five days to find a wealthy man's daughter otherwise, the bomb collar secured around his neck will detonate. These titles represent only a handful of the unsettling nailbiters within Shudder's library. But what's the verdict?
Is the Subscription Worth the Horrific Hype?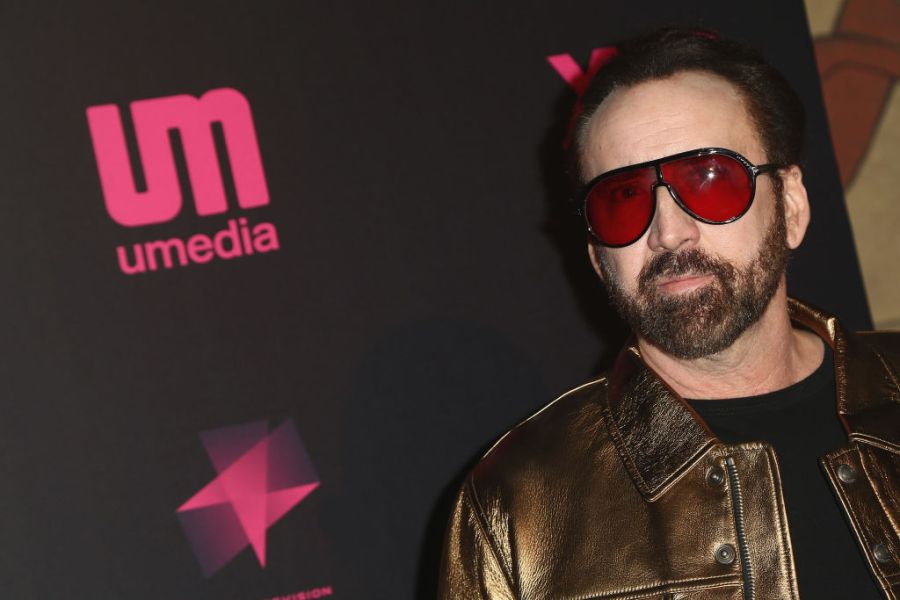 If you love all terror all the time, Shudder is the perfect platform for you. Even if you subscribe to Netflix, Hulu, or another popular streaming platform , Shudder has the widest variety of curated horror on the streaming market centralized in one place. With over 400 movies and hundreds of television episodes already on its docket, this collective of frightening tales is slated to only grow in size, with new films and episodes appearing weekly. Like most streaming platforms, you may not love all the content that you view on Shudder — but there's a handy rating system (with skulls instead of stars!) so you know what fellow horror fans think.
The platform is easy to access through most devices and browsers, so you can queue things up on your Roku or fireTV device or take the streaming service with you on your laptop or phone. A standalone Shudder app is available via Google Play, Apple's App Store, and Xbox One, and it works similarly to other streaming apps.
If you're not sure you want to make the subscription leap, Shudder has you covered. It offers a seven-day, no-strings free trial so you can take your time browsing titles and collections to see if the variety is enough to capture your interest. Just keep in mind that you'd be hard-pressed to engage with all that Shudder has to offer within a week. As an added bonus, the platform is entirely ad-free.
Membership plans start at only $5.99 a month, making this an affordable option. To save a bit on this month-to-month price, you can opt to purchase a yearlong subscription for $56.99 — which comes out to $4.75 per month . If you're more interested in getting your scare on for the Halloween season without committing to the entire year, subscribing to Shudder at least through October can help you scratch the itch.
Ultimately, if horror is your top streaming genre, signing up for Shudder is a no-brainer (sorry, zombies). With an influx of new flicks and shows frequently hitting its library and an affordable monthly fee, you won't run out of terrifying titles anytime soon.
MORE FROM ASK.COM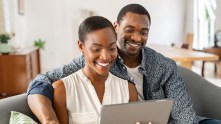 PT Trias Sentosa-stock
News for PT Trias Sentosa PT Trias Sentosa
News for PT Trias Sentosa TbkShs
The Station: Amazon reveals Rivian stake, the Tesla FSD saga continues and Aurora snaps up a CGI startup
The Station is a weekly newsletter dedicated to all things transportation.  Sign up here — just click The Station — to receive it every weekend in your inbox .
Hello readers: Welcome to The Station, your spooktacular central hub for all past, present and future means of moving people and packages from Point A to Point B. Happy Halloween .
It's been an insane week of news that kicked off with Tesla hitting a trillion-dollar market valuation when shares pushed higher after Hertz announced plans to buy 100,000 of its electric vehicles. At the same time, the FSD software beta saga has continued to play out. The latest was National Transportation Safety Board Chairwoman Jennifer Homendy calling on Tesla  to change the design of its advanced driver assistance system to ensure it cannot be misused by drivers, according to a letter sent to the company's CEO Elon Musk .
The FSD controversy is not fading away. I wonder if Tesla owners, especially those who bought into FSD years ago, will turn on Musk and the company? They can't possibly love Musk's latest comments, in which he confirmed that Tesla vehicles with Autopilot 2.0 will need a camera upgrade before owners who already bought FSD can get access to the beta software. But perhaps these owners will happily bring in their vehicles for the upgrade. How do you expect this to play out?
In the meantime, I started my week by exchanging a Jeep Wrangler 4XE Unlimited Sahara plug-in hybrid for the new all-electric Mercedes-Benz EQS580 4MATIC. These vehicles, which were provided to me for one week of testing, couldn't be more different. Reflecting on my experiences with EVs over the past six years or more, it's fascinating to see what has improved and what has not. More to come on my thoughts about these two vehicles.
As always, you can email me at [email protected] to share thoughts, criticisms, opinions or tips. You also can send a direct message to me at Twitter — @kirstenkorosec .
Micromobbin'
The understated news of the week came from the North American Bikeshare and Scootershare Alliance (NABSA) and its annual conference. One of the many interesting micromobility concepts that was covered during the event was the launch of seven privacy principles for mobility data . Created via a collab between mobility companies– like Uber, Lyft, Spin, Bird and Lime — cities and other stakeholders, these guidelines at least start the conversation on responsible uses of rider data, both on the city side and the operator side.
Micromobility operator update
Spin and TransLoc , a transpo tech and software provider, have announced a five-year agreement with the University of California San Diego to create a mobility ecosystem that will optimize how the school's 75,000 students and staff move around campus. Spin will also be expanding its presence at the uni, bringing in 600 e-bikes and e-scooters and a network of Spin Hub charging stations, which will be integrated into TransLoc's transit software. Next year, TransLoc will also power the school's small buses and electric carts for on-demand services.
Bird , which also offers vehicles to the UCSD students, has announced to the world that size does matter. The operator is expanding the footboards on its Bird Three scooters to sturdy 25 inches, saying a bigger footboard makes for a more stable, more comfortable ride.
Bird just integrated with transit planning app Moovit in 65 cities across 12 countries. Bird joins the likes of Spin and Lime on the app, all of which will now be able to feature available nearby vehicles, including how long it'll take to walk to them and what their charge is like.
Oh, and one more Bird thing. Keep an eye out for the company's IPO! Bird goes public via SPAC any day now. Its shareholder vote to approve the SPAC deal is on November 2, and its first Q3 earnings call is scheduled for November 15.
Cake , the Swedish e-motorbike maker, is launching its first real live store. The CAKEsite, as the company is calling it, is a combo between a showroom, retail, test ride and service center. The site in Stockholm is the first of a planned 25 sites in North America and Europe by 2025.
When cities do micromobility right
The Miami Riders Alliance announced that its e-scooter program has recorded more than 1.2 million rides in 2021, and is on track to beat the previous ridership record of 1.3 million rides from 2019 before the end of November. The pilot program has generated over $3M in city revenue, which has helped fund new protected bike lanes downtown.
Wellington, New Zealand is getting a second Mt Victoria tunnel per its $6.4 billion transport package, and among the options that are being discussed is one that would convert the tunnel into one dedicated to walking and cycling only. That's a big deal in a city that's pretty car-centric. There's also talk of adding a dedicated bus priority lane to the mix, which would really open up non-car transit options for those in the eastern suburbs of the city.
Paris wants to be 100% cyclable by 2026 and is planning to throw down $291 million to bulk out its protected bike lane system by 180 miles, build 180,000 new bike parking spots, get rid of 70,000 on-street car parking spots, help businesses get on cargo bikes and raise awareness among school kids about how to bike.
Lyft and D.C. Mayor Muriel Bowser started offering free 30-day Capital Bikeshare memberships to all D.C. residents to combat travel disruptions caused by reduced Metrorail service. Now that's how you integrate micromobility into public transit!
Micromobility money
Tier Mobility just snagged $200 million which it says is the "first close" of its Series D. The Berlin-based company is going to raise even more, apparently. Tier says the full round will be a mix of debt and equity.
Rad Power Bikes , the fat tire e-bike manufacturer, raised a $154 million Series D from existing institutional investors, which brings the company's total funding to $329 million. The company will spend the money on funding tech and product innovation, building out its distribution centers and expanding its supply chain.
E-bike manufacturer Tenways just launched its first model , the CGO 600, on Indiegogo at a price of $1,400. It's optimized for the urban environment, with a lightweight frame and a 250W motor for steep hills. And even though its on Indiegogo, which really gives no indication of whether the bike is actually going to make it to your door or not, the company says its bikes are already rolling off the production lines.
Serial 1 , electric bike-spawn of Harley Davidson , has unveiled its second single-edition e-bike. The MOSH/BMX is available for auction, which will close on Tuesday, November 2 at 5pm MDT.
Future Motion is launching two new Onewheels : the GT and the Pint X. The GT is Onewheel's new flagship product with more power, torque and performance. It's got 3hp and gives up to 32 miles of charge. The vehicle is available for pre-order and ships in January, and it'll cost $2,200. The Pint X is a compacted model with 18 miles of charge per day and a top speed of 18 mph. This one costs $1,400 and ships now.
E-bike and e-scooter maker Okai is launching the Beetle EA10 seated electric scooter and the Neon ES20 portable, smart street scooter, signaling a desire to hit different use cases. The Beetle has a wide cushioned seat and shock absorbers, and can go 16 mph at top speed. The Neon has a 1-click folding design, sweet customizable neon lights on the stem and undercarriage and 25 miles of range.
  — Rebecca Bellan
Deal of the week
This isn't a new deal as much as a new disclosure that gives fresh insight into how closely Rivian's future is tied to Amazon.
Amazon disclosed Friday that it owns a 20% stake in Rivian . That's notable!
According to a regulatory filing, Amazon held equity investments (as of September 30) including preferred stock of Rivian that represented about 20% ownership interest. That holding had a "carrying value" of $3.8 billion, up from $2.7 billion as of December 31, 2020.
Amazon has invested $1.345 billion into Rivian, according to the EV maker's initial public offering. Amazon also recently purchased $490 million worth of convertible notes in Rivian that will convert to Class A shares after the IPO, pursuant to certain pricing provisions.
What does this all mean? Amazon stands to gain if Rivian's IPO is successful. And Rivian might be an independent company, but Amazon has considerable influence as an investor and customer. Expect Amazon to use it.
Other deals that got my attention this week …
Amazon dipped back into its $2 billion climate fund and invested in fast-charging technology Resilient Power, CMC Machinery and put additional capital into Infinium, a renewable fuels technology company it previously backed.
Arc , a startup that launched 10 months ago with ambitions to electrify everything on the water, has brought on several new investors , including funds from Will Smith's Dreamers VC, Kevin Durant and Rich Kleiman's Thirty Five Ventures and Sean "Diddy" Combs' Combs Enterprises. The new investment, which co-founder and CEO Mitch Lee describes as a strategic round, pushes Arc's total funding past $7 million. VC firm Andreessen Horowitz led the company's seed round in February. Chris Sacca's Lowercarbon Capital and Ramtin Nami's Abstract Ventures invested in Arc's seed round.
Aurora , the autonomous vehicle startup scheduled to make its debut on Nasdaq in November, snapped up three-person computer graphic imagery startup Colrspace, which has been operating in stealth. The team of Pixar veterans has technology that Aurora believes can improve the computer simulation tool it uses to test and train its self-driving system more like the real world. Aurora will also own Colrspace's IP, specifically technology that combines CGI and machine learning.
Autochek , an African automotive company, raised $13.1 million in a seed round led by pan-African VC firms TLcom Capital and 4DX Ventures. Existing investors Golden Palm Investments, Enza Capital and Lateral Capital along with new backers ASK Capital and Mobility 54 Investment SAS, the venture capital arm of Toyota Tsusho and CFAO Group, also participated.
Autofleet , the Israel-based vehicle-as-a-service platform that focuses on fleets, has had a busy week. The startup raised $20 million in Series B funding led by Keyframe Capital and with participation from Goodyear. Mizmaa Ventures, Maniv Mobility and Next Gear Ventures. Autofleet also locked in a partnership with Fujitsu, which also made a strategic investment in  the startup through a corporate venture capital fund managed by its subsidiary Fujitsu Ventures Limited.
ClearFlame Engine Technologies raised $17 million in Series A round led by Breakthrough Energy Ventures with participation from Mercuria, John Deere and Clean Energy Ventures.
Gringo , a Brazilian startup that has built an app aimed at supporting drivers, raised $8 million in a new round of funding led by Kaszek and included participation from GFC and OneVC. Kaszek also led the company's seed round in 2020. The latest investment brings its total raised to $10 million since its 2019 inception.
Hyundai Motor Group has made a strategic investment, which was not disclosed, into solid-state battery technology startup Factorial. Hyundai and Kia have also partnered with Factorial to test its technology. Under the joint development agreement, the companies will integrate Factorial technology at the cell, module, and system levels, perform vehicle-level integration, and co-develop specifications for manufacturing Factorial's batteries.
NI has acquired NH Research, a company provides test instruments and systems for various industries, including electric vehicles and batteries. That transaction, in which the terms were not disclosed, closed October 19, 2021. NI has also agreed to purchase the EV Systems business of Heinzinger GmbH, a European company that makes high-current and high-voltage power systems. This deal is expected to close in Q1 2022.
ProLogium Technology Co. , the Taiwanese battery maker, raised $326 million in a funding round with backing from dGav Capital, Primavera Capital Group and SB China Venture Capital, Bloomberg reported .
Skyryse has raised a $200 million Series B round led by Fidelity Management & Research Company and Monashee Investment Management, with additional participation from ArrowMark Partners, Republic Capital, Raptor Group, Infinite Capital, Embedded Ventures, Fortistar, K3 Ventures, Rosecliff, SV Pacific Ventures, Laurence Tosi, and Dmitry Balyasny. Prior investors Venrock, Eclipse Ventures, and Fontinalis Partners also participated. The fresh funding brings the startup's total raised to $250 million.
Smart Eye , a supplier of driver monitoring systems for automakers, agreed to acquire human behavior software company iMotions for $46.6 million just five months after it snapped up emotion-detection software startup Affectiva.
Tactile Mobility , an Israeli startup that uses existing vehicle sensor data to generate insights about the vehicle and the road via its cloud platform, raised a $27 million Series C round led by Delek Motors, with strategic investment from Goodyear Ventures and Porsche Ventures and support from Union Group, The Group Ventures, Zvi Neta (AEV), Giora Ackerstein and Doron Livnat.
Vertical Aerospace secured $205 million in additional financing to help scale production and certification of its electric vertical take-off and landing (eVTOL) aircraft. Mudrick Capital Management will invest $200 million in Vertical through convertible senior secured notes. Another $5 million is coming from Kouras SA.
Xeal , the EV charging startup founded by Isaacson and Nikhil Bharadwaj, said it raised $11 million in a Series A and disclosed a previously unannounced $3 million seed round. The Series A saw participation from an interesting mix of investors from climate tech and proptech, including ArcTern Ventures and Moderne Ventures, with additional funding from LPC Ventures, the venture arm of Lincoln Property Company, Harrison Street, Hunt Companies and Align Real Estate. The seed round was co-led by Ramez Naam and Pasadena Angels.
Policy corner
Hello everyone! Welcome back to Policy Corner.
The months-long saga to pass a budget reconciliation bill and an infrastructure bill — each historic in their own right, each touting trillion dollar price tags — is far from over.
President Joe Biden unveiled his updated Build Back Better budget plan on Thursday, but the big arm of resistance came from his own party — more specifically, the progressive wing of the Democrats, who remain insistent that both bills move in tandem through the vote. Because no vote went forward, Biden had to leave for the United Nations Climate Change conference in Glasgow without a robust set of provisions on climate to show off to the other world leaders.
While the budget bill saw some heartbreaking changes — including a provision that would've established a national paid family leave program — what's relevant here at The Station is that the expanded electric vehicle incentive for consumers survived the many rounds of revision. A $7,500 consumer tax credit for EVs has been around for a while, but supporters say it's high time for it to be updated.
The major changes include: • Adding an additional $4,500 credit for EVs made in the U.S. and in union shops • Adding an additional $500 for EVs made with batteries where at least 50% of the components are U.S.-made • Removing the cap that limits the credit to manufacturers that have sold less than 200,000 EVs • Limiting the incentive to EVs that cost under $55,000 for sedans; $69,000 for SUVs; and $74,000 for pickups • Limiting eligibility for individuals that make under $400,000 per year or $800,000 for joint filers
One of the biggest benefits for the middle class would come in the form of when the incentive actually kicks in. Right now, consumers must claim the credit on their taxes at the end of the year, but under the new language, the discount would be applied upon purchase. It could open up a new EV purchase for many who otherwise couldn't wait for tax time.
The provision has won the support of the Big Three automakers, the United Auto Workers Union, and Sierra Club, amongst others. Opposing the bill are major automakers, including Honda Motor, Hyundai, BMW AG, Volkswagen, Nissan Motor, Tesla and Toyota Motor.
— Aria Alamalhodaei
Notable news and other tidbits
Autonomous vehicles
AiMotive , an automated driving technology startup founded in 2015, has opened a new office in Munich that includes a workshop to enable testing and data collection in Germany. Testing is expected to begin in 2022.
Bryan Salesky , co-founder and CEO of Argo AI, has been appointed to the board of PNC Financial Services Group. He has also been appointed to the board's technology subcommittee and its special committee on equity and inclusion. Salesky also serves on the University of Pittsburgh's Board of Trustees.
General Motors CEO and Chair Mary Barra is "pretty confident" that the driver will be out of Cruise vehicles by 2022. The comments were made during GM's third-quarter earnings call and comes at Cruise looks to enter early commercial operations for autonomous robotaxi and delivery services.
GE Appliances has tapped Swedish freight technology company Einride to test the company's electric, autonomous trucks and pods in its Louisville, Kentucky campus. This is the first time Einride's trucks will touch down on U.S. soil, and they'll be used to deliver materials between buildings at GE's Appliance Park.
Starship Technologies is working with North Carolina Agricultural and Technical State University and its food services provider, Sodexo, to provide the university's food delivery service via autonomous robots. Starship will operate a fleet of 20 autonomous, on-demand robots that will deliver from three campus eateries with a goal to expand additional retail locations by next spring.
Yandex has partnered with the Russian Post to deliver parcels via its autonomous robots . As part of the pilot project, 36 robots will deliver parcels from 27 post offices throughout Moscow. Yandex employees will handle maintenance and support, but the daily loading of parcels and charging and changing of batteries will fall to the Russian Post workers.
Electric vehicles
Arcimoto , makers of the small, electric, three-wheeled Fun Utility Vehicle, is partnering with car sharing company REEF as part of the company's zero-emission vehicle-sharing program. Now, Arcimoto vehicles will be available to rent by the minute in Santa Monica via REEF's platform.
Canoo reached an agreement with Panasonic to supply batteries for its all-electric lifestyle vehicle. The vehicle, which will be manufactured by VDL Nedcar, is scheduled for production in the fourth quarter of 2022.
Ford and Newlab accepted six startups in its inaugural cohort of the Mobility Studio, a program that aims to help these companies pilot a range of services and technologies to help spur more widespread electrical vehicle adoption. The chosen startups include vehicle-as-a-service platform Autofleet , electric grid infrastructure developer Rhombus Energy Solutions , charging-as-a-service company SparkCharge , EV charging hardware and software provider EVPassport and vehicle-to-grid startup Fermata Energy .
General Motors said it will install up to 40,000 electric vehicle chargers across North America as part of a plan to pour nearly $750 million into charging infrastructure that will help attract drivers to its electrified models. Under the program, GM will supply the charging equipment to auto dealers, who will work to identify suitable sites and get the infrastructure installed within their respective communities.
Proterra will supply its H Series battery system technology to Komatsu for the development of battery-electric underground mining vehicles. The aim is to go into commercial production in 2022.
Uber and EV charging and energy management company Wallbox have partnered to give ride-hailing drivers access to at-home charging infrastructure. Wallbox will offer drivers with Uber a discounted package for a charger, installation and the option to finance the package. The pilot program will kick off in the San Francisco Bay Area. If successful, the companies said it will be rolling out to other regions in the US, Canada and globally.
Xponent Power has developed and is now launching a retractable solar awning for RVs. That's neat! According to Xponent, the average RV uses about 7,200 kWh a year of energy. The Xpanse Solar Awning, as it is called, generates more than 1.2kW of solar power to run onboard appliances.
Misc. stuff
Robert Bosch GmbH said it will invest another €400 million ($467 million) to expand its chip manufacturing facilities in response to the ongoing semiconductor shortage. The boosted expenditure, which is earmarked for 2022, will go toward expanding operations at the company's wafer fabrication plants in Dresden and Reutlingen, Germany, and its semiconductor component facility in Penang, Malaysia.
Stellantis has launched a rewards program and app with startup Miles. The new program, called Stellantis Miles, allows customers of Chrysler, Dodge, Jeep, Ram, Fiat or Alfa Romeo vehicles to earn miles for all their travel, not limited to driving. The app was developed in partnership with Miles and available for free download on iOS and Android. Users can redeem their miles for personalized rewards from more than 250 leading retailers, as well as donate their miles to raise money for charity.
Sentosa Spooktacular: Asia's Scariest Fun From Horror Films
Just as we are in the midst of the Hungry Ghost Festival in Singapore, Sentosa announced their first-ever team up with renowned Thai movie production studios, GMM Tai Hub Co. Ltd. (GTH) to up the ante for their annual signature Halloween event – Sentosa Spooktacular 2013 . GTH is the creator of international horror hits such as Coming Soon, Shutter, Body, Dorm and Pee Mak. They will bring their unique brand of storytelling, deeply-rooted in Asian horror folklore, to redefine this year's edition of Sentosa Spooktacular and bring you Asia's scariest fun!
Brace Your Nerves For New Haunted Trails
Sentosa Spooktacular, Asia's largest horror fest, is set to take place for six nights in October and November. The collaboration with GTH will see an infusion of Thai horror popularised by recent Thai cinematography into the 5 trails at Fort Siloso .
Fans of classic Thai horror films can expect to have their nerves tested at these five elaborately themed haunted trails at the old British coastal fort. Shall we reveal the horror inspirations behind the 5 trails one by one?
1. Beautiful Ghost wife 'Nak' from Pee Mak
You know that looks can be deceiving, but would you still fall for the pretty face of something devilish?
After the war, Mak invited his best friends – Ter, Puak, Shin and Aey – to visit his hometown, and introduced them to his beautiful wife, Nak, and his newborn baby. However, they soon heard a village rumour that Nak had died during childbirth. It is now up to the foursome to uncover the ugly truth and save Mak from his ghostly wife.
Follow them into the unholy Temple of Dawn and perform a divine dance ritual to rip off Nak's façade.
2. Vengeful Spirits 'Dararai' from Body
If you're a compulsive busybody, let this teach you not to nose into grave matters that should be left untouched.
Chon, a medical student who has performed countless autopsies, was increasingly perturbed by nightmares filled with horrific flashes of one of the corpses he recently studied; it belonged to Dararai, who had been gruesomely butchered. And it seems the vengeful soul has placed a deadly curse on the whole faculty — including you.
To lift the curse, you need to locate and retrieve Dararai's grisly body parts (gloves not provided) before piecing them together.
3. Evil Spirit 'Netre' from Shutter
In the face of a vindictive phantom, are you capable of making snap judgements? When photographer Tun noticed mysterious white shadows in his shots, he knew something was amiss. It became clear that the apparitions were Netre, his ex-girlfriend who was raped by his best friends; they had pressurised him to capture the misdeed in order to blackmail her, driving her to commit suicide. She returns to exact her revenge, and it doesn't look pretty.
Vengeance is blind and now you're part of the picture. Save yourself: collect and burn the foul photographs without getting yourself exposed. Make it snappy.
4. 'Wichien', the angry child spirit from Dorm
Can you survive the wrath of a restless spirit hell-bent on making YOU disappear? Wichien, a boarding school loner, had no friends; no one noticed when one fateful summer he fell down a well and met his doom. Desolated, he resolved to make his absence felt. Now, with kids going missing one by one, and drowning incidents commonplace at the school, it's time to face the fear head-on.
Armed with only a modest torchlight, you are to navigate the dim, maze-like corridors, and recite the spell needed to put Wichien's spirit at peace once and for all.
5. 'Chaba', who cursed and took the lives of movie goers from Coming Soon
Ever watched an actress giving the performance of her life? Well, keep your eyes peeled for starlet Chaba, who gave her all to her career — literally. In the last scene of a production, she suffocated to death due to a technical glitch, while the crew stood transfixed by what they misinterpreted as a breathtaking execution. She's back for her final act, and no one's off the hook from her lethal hex. Would you pay for this haunting encounter with your life?
Break the jinx with an autograph from Chaba herself. Without her stamp of approval, your only fate is death.
These five will add to the line-up of Spooktacular's famed resident ghoul ambassadors such as the Pontianak, the Chinese Ghost Bride, the Dead Soldier and the Chinese Vampire (Jiang Shi) , who were successfully hired last year after their public displays and performances won over Sentosa Spooktacular's organisers. Together, these two groups of distinctively Asian supernaturals will come together to populate Fort Siloso and its five new Horror Trails for a fright fest filled with spine-chilling encounters of 'spooktacular' proportions.
Horror Lead Up To Spooktacular
Our familiar  Golden Village  has also come onboard as a cinema partner by offering public the chance to view the films in the lead up to Sentosa Spooktacular. More details will be announced soon.Get Shortlisted For The Next GTH Movie!
Although Halloween is still sometime away, you can start to spook your friends with your own horror movie blockbuster trailer. Click here to start the film rolling.
Spooktacular Tickets On Sales Now!
For daredevils who love a good thrill, Sentosa Spooktacular 2013 is not be an event to be missed.
Ticket can be purchased from the Spooktacular website   or from Sentosa ticketing counters. Ticket sales will begin from noon today. Limited 666 tickets to catch the preview show on 18th October 2013 are also available for purchase from 13 June, while stocks last.
For more information, check out  Sentosa Spooktacular Website  or  Facebook Fan Page , where fear-enthusiasts can get a taste of Sentosa Spooktacular 2013 by re-living the terror from the five films.
You may also like
Norwegian Cruises Returns To Asia With 6 New Ports Of Call
PARKROYAL COLLECTION Marina Bay Presents Tastes Of Taiwan Buffet
Morton's The Steakhouse Reopens With New Cocktails & Dishes
W Sydney: An Architectural Icon In Australia's Waterfront Metropolis
CUT By Wolfgang Puck Expands Repertoire With Seafood Dishes
Mamma Mia Musical Back On An International Tour To Singapore!
Copyright © 2023 AspirantSG – Food, Travel, Lifestyle & Social Media.
The Strategy
Spooktacular was a Halloween event held in Sentosa island. When we first worked on Sentosa Spooktacular in 2010, it was all about creating an immersive, digital driven campaign that could connect with our young audience – and we did it through creating single and multi-player gaming portals that were integrated with social media. People could play our game, climb the leader board, challenge friends and win tickets/discounts to the main event.
We enjoyed great success and industry recognition for our efforts, but for Spooktacular 2012 we knew the goalposts had changed. New competitors such as Universal Studios Singapore were emerging with Halloween events of their own, so we had to find a way to differentiate Spooktacular and entrench its appeal in the hearts and minds of our target audience.
The Challenge
Our challenge: On a much smaller budget than our competitors, we needed to reposition Sentosa Spooktacular as the scariest and most fun 'Asian' Halloween event. To do so, we needed to dream up a new way to engage and activate our young target audience via digital channels. Whilst gaming may have served us well in the past, it was time to push the envelope and create something no one had seen before.
Key goal: Activate our audience in the lead up to the event. Through activation, we hoped to inspire trial of our product, and stimulate brand advocacy through showcasing this event as the scariest and most fun place to visit with friends for Halloween.
It is only when we inspire trial and advocacy that we can hope to instil brand loyalty.
Imagination & Innovation
Leveraging on the addition of Fort Siloso to the event that year – and its surrounding myth of paranormal activity dating back to World War 2 – we began by creating a short video that was filmed in a homemade style. It followed the ill-fated adventure of a group of teens who broke into the tunnels in Fort Siloso at night. Eerie goings-on, strange sounds and inexplicable events ensue. Our video culminated with a ghoulish hand picking up a victim's fallen mobile phone. As our viewer watched the mobile being picked up, their actual mobile number would appear on the screen as the whole web page transformed into a surreal ghost haunting experience. Ghosts start breaking through from the 'other side' and a message written in blood appeared urging our viewer to pick up his phone!
Just when you thought it couldn't get scarier, the viewer's mobile would suddenly ring, and when picked up an eerie voice would dare him to 'come play' at Spooktacular.
The Virality
Having adapted this new mobile technology to create our campaign, we then tailored it so that victims of our prank call could in turn share the experience by forwarding to friends. By connecting to Facebook, our audience could select their victims from their Facebook friends list, enter each friend's mobile number, include a personalised message and post the link on their friend's wall.
When the link was picked up and clicked, the new victim would be directed to our spoof website, aptly named "realscaryvideo.com", where he would encounter our video and experience the fright of his life.
Only once our prank call had taken place would we reveal Sentosa Spooktacular – inviting those pranked to join us at Singapore's scariest and most fun Halloween event. And of course, we enabled them to continue spreading the fear via social media – because after all, we all enjoy pranking our friends!
Planning a trip to Singapore?
Foursquare can help you find the best places to go to..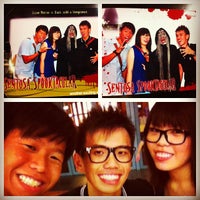 Sentosa Spooktacular
Related Searches
sentosa spooktacular sentosa island •
sentosa spooktacular sentosa island photos •
sentosa spooktacular sentosa island location •
sentosa spooktacular sentosa island address •
spooktacular@sentosa sentosa island •
spooktacularsentosa sentosa island •

Your Privacy Choices
Bahasa Indonesia
Los Angeles
Philadelphia
San Francisco
Washington, D.C.
Great Britain
Netherlands
Philippines
More Great Places in Singapore:
Foursquare © 2023 Lovingly made in NYC, CHI, SEA & LA
You might also like

Ann Siang Hill
Other Outdoors
Ann Siang Road (Ann Siang Road)
"Beautiful serene views of the city."

Cuppage Terrace
Cuppage Rd (Orchard Rd)
"Hakkaido Ramen's good place for Ramen. Just had an awesome one :)"

Forest Adventure (Bedok Reservoir Park)
825 Bedok Reservoir Rd.
"Great experience! The zip lines over the water are amazing and there are 4 of them! It took my friends and I just under 2.5hr to complete the Course. Well worth the money for a great afternoon out."
Appears on 1 list
Created by Sara Ansari 2 items
Is this your business? Claim it now.
Make sure your information is up to date. Plus use our free tools to find new customers.
You must enable JavaScript to use foursquare.com
We use the latest and greatest technology available to provide the best possible web experience. Please enable JavaScript in your browser settings to continue.
Download Foursquare for your smart phone and start exploring the world around you!
Thai horror films have come to life at Sentosa Spooktacular 2013 . Five Haunted Trails, based on horror hits such as Coming Soon, Shutter, Body, Dorm and Pee Mak , await the brave and faint-hearted at the (supposedly haunted) Fort Siloso. Read this review and contemplate if you are strong enough to survive these nightmares.
NEW: Sentosa Spooktacular 2014!
Thai horror films RETURN to SCARE! NEW TERRORS haunt Fort Siloso. Read all about it in our full review of Sentosa Spooktacular 2014 here .
Billed as "Asia's Scariest Fun", the five Haunted Trails (the event organiser's term for Haunted Houses) are in a few words, highly entertaining and exciting. The scares were effective and the use of darkness was well – very uncomfortable and tormenting. The lack of light teases you as you struggle to find your way out of each fright-filled trail.
The "fun" aspect of this event would take place outside of the Haunted Trails – with interesting (and less scary) scare actors to interact and take photos with.
While the production values (and expenses) can't compare with Universal Studios Singapore's Halloween Horror Nights 3 , I found most of Spooktacular's Haunted Trails much scarier than HHN3's Haunted Houses. There's no push to go "big" and match USS, so the emphasis appeared to be making the best with simple and effective concepts. Hence, the craft of scaring seems more refined in Spooktacular, focusing on creating very unsettling moments and well-triggered scares.
Apart from the design of Haunted Trails, there are many parts of Sentosa Spooktacular 2013 that I liked: The control of guests entering the trails. This ensures a very large gap between groups of guests in most Haunted Trails and I was so glad for the experience of being in the trail with no one in front of (and behind) my group.
This made the wait time rather long, but each Haunted Trail had a teaser reel (explaining both the event and haunted trail) to watch while waiting. The crew at the start of each trail also gave a briefing on safety guidelines and introduced the story of the trails. These touches greatly boosted excitement and anticipation to enter the trails.
No distracting lighting accessories (or any light sources, really) were allowed to be held and used inside the Haunted Trails, which kept the experience rather distressing at some areas.
Some of the Haunted Trails had an interactive aspect. The producers call it a "mission", but I would say it's more of a task to make the experience memorable. At the creepy school corridors of Dorm , we had to chant to keep the vengeful spirits away. In Body , we had to quickly grab body parts (with our bare hands!) and put them together. In Pee Mak , we had to do the signature dance.
As a Haunt venue, Fort Siloso is amazingly suitable – it's already creepy at night. The addition of fog machines, props and show lighting greatly enhanced the creepy atmosphere (not to mention the trees swaying in the wind sometimes…) However, some of the roads and walking paths are uneven, has steps and obstructions that are hard to see. Some of the staircases are also very steep, so be careful and watch for your friends. If you have night blindness, please hold on to someone in the Haunted Trails.
If I have to be critical… The haunt experience isn't very consistent at some areas – roaming scare actors seemed random (apparently a Spooktacular trait) and there are some Haunted Trails that did not use the films' signature elements to the fullest. Operations-wise, I observed the "Estimated Waiting Time" at each Haunted Trail isn't accurate – in fact it is hardly an "estimate" – unless it is supposed to display the wait time for the Fast Pass line.
In conclusion, I'll say that the Haunted Trails at Sentosa Spooktacular were exhilarating to walk through and are indeed scary. I was pleasantly surprised to get a few shocks (something that hasn't happened for a while now).
Haunted Trails
Here are my short review of the five haunted trails visited during the launch event. The rating scale is consistent with my USS HHN3 review.
Despite being a limited preview night, there were a lot of other invited guests and paying customers at Sentosa Spooktacular. Media attendees were also treated as regular guests. However, we were given access to the Fast Lane. I did take photos in some of the haunted trails, but decided not to include them because they either don't show much (or showed too much) or are too disturbing to put up here. So discover the horrors yourself at the event, and good luck!
Set in the Saichon Witthaya School , Dorm starts off with a deranged classroom which led to a surreal scene of school boys sitting along the hill (with a deceptively chirpy song playing).
The highlight of this Haunted Trail is the maze-like school corridors, in almost complete darkness. A (useless) flashlight was given to help you navigate through the maze, as well as a chant to sooth the haunting ghost of Wichien .
If you are afraid of the dark – good luck surviving the corridors. There was a guest behind me who was so terrified that she started hyperventilating and even held on to my arm while walking!
Rating Story: ★★★☆☆ Presentation: ★★★☆☆ Scare Factor: ★★★★★ ★★
If you have a fear of random body parts, medical instruments, doctors and nurses, Body would be memorable.
This felt like the longest Haunted Trail, weaving through a few tunnels. There is a long, up-hill climb in one of them (filled with hanging body parts) which led to more unsettling scenes.
Dark corridors and tunnels kept me on my toes throughout the experience. There were scare actors at all directions, including two at a tower – be sure to stay around and wait for a surprise.
At the finale, guests have to assemble body parts together in order to escape the trail. There are consequences for not completing on time (or for any attempt). I'll leave you to find out on your own.
Rating Story: ★★★☆☆ Presentation: ★★★★☆ Scare Factor: ★★★★★ ★
The Shutter trail was very disturbing, with the soundtrack being scary on its own. You will walk through a gallery of grotesque photos and end up in Tun's (the main lead in the film) photo lab. There is a particular scene, which I really shouldn't spoil here, that is just… wow. Makes you think about the term "trigger happy".
Rating Story: ★★★★☆ Presentation: ★★★☆☆ Scare Factor: ★★★★★ ★
Based on an apparently true story , the Pee Mak trail brings you around the village surrounding Nak's House.
What I liked about this trail is that the path leading towards it is themed. There are large props (including a very tall one, which I won't spoil here) all over the area, along with villagers that will interact with guests and even do the Pee Mak dance.
Pee Mak was a little disappointing because it was short and focused too much on the Pee Mak dance. The only scary moments, if any, lasted mere seconds.
Rating Story: ★★★★☆ Presentation: ★★★☆☆ Scare Factor: ★★☆☆☆
Coming Soon
To end the night at Spooktacular with a high, Coming Soon pushes victims into Chaba's nightmarish world.
The experience starts off in a mini screening of the film and then, you know – it begins. A word of warning: She appears everywhere.
The second half was so scary that the group in front of us stalled. They decided to wait for more people to walk on together.
Rating Story: ★★★★☆ Presentation: ★★★☆☆ Scare Factor: ★★★★★ ★★
Notable Information, Tips and More.
Map of sentosa spooktacular and haunted trails at fort siloso.
Due to the layout of Fort Siloso, the Haunted Trails are placed in such a way that they are best completed in this order. You will be walking up and around the hill, and only descending the Fort for the final trail.
1. Dorm (Surrender Chambers) 2. Body (Tunnel A Complex) 3. Shutter (Fort Siloso Square, Casemates) 4. Pee Mak (Playground, Tunnel C complex) 5. Coming Soon (Yellow Zone building)
Therefore, if you are not getting a Fast Pass, you should try to clear the Haunted Trails, in this order, as fast as you can. Going out of this order (or in reverse), especially in the event's early hours, will definitely avoid the queues and save time, but it will involve a lot of backtracking.
Long Wait Time warning Due to the strict control of guests in each haunted trail, the guest capacity per hour for each trail is very very low. Hence, long wait times are to be expected especially if you arrive late. Given the short event hours, it'll be a pinch to complete all 5 Haunted Trails.
I don't like to suggest spending more money – but be prepared to splurge on the Fast Pass if you get tired of waiting or feel that you won't have enough time to complete all 5 trails. The average wait on Fast Pass line was about 20-25 minutes for the preview night.
Entrance Wait warning As there is a pre-show at the first area of Sentosa Spooktacular, a line will form at the entrance and guests will only be allowed to enter the screening area in batches.
What to bring?
Cash To buy refreshments and souvenirs. Bottled drinks are priced at $3 each. As for photographs, it's $15 a print, or $30 for three prints.
Umbrella Very important, as the queues are all outdoors, and some haunted trails have outdoor sections.
Getting There
The event starts at 7pm, but I would suggest being at the entrance way before (6:30pm at least) to queue and wait for the event to start. This way, you can get to Dorm early and get the nightmares rolling.
You can get to Fort Siloso via the Beach Tram or Sentosa Buses (Bus 1). Basically you just need to take a service to Siloso Point (where Underwater World and Fort Siloso is) and have a short walk to Fort Siloso.
A special "Ghost Rider" bus and tram will be available, but according to the event staff I've spoken to, the service may start only at 7pm.
Getting Out
The Ghost Rider Bus will have a direct service from Fort Siloso to Vivocity between 9PM – 11:30PM. There are also other bus services from the Siloso Point bus stop to bring you around Sentosa. Sentosa Bus 2 will bring you back to the Beach Station .
Time to unleash the horrors… on yourself
Find out more about Sentosa Spooktacular 2013, including event hours and ticketing here .
Sentosa Spooktacular event map © 2013 Sentosa Spooktacular
attractions , halloween , halloween2013 , haunted house , photos:nex , sentosa
5 Responses to Sentosa Spooktactular 2013 review
Wow coming soon is really scary huh? Thanks for the review glad its more scarier than USS.
Is sentosa haunted houses scarier than HHN? N is the layout of the house similar to HHN, small n sometime hve 2 walk in single file? Yest I've been to HHN, whenever I'm inside each of the house, I'll wish how come nt ending yet.. Is already scary at HHN, dunno can I survive sentosa spooktactular.. N at HHN I always wish there r behind n in front of mi, especially in front of mi so that I could know wat happening in front n b prepared.. Now after yr review I feel like chicken out from sentosa spooktactular..I'm gg on 2 nov, nt sure any more crowd dun wan ended up me n my frz or only a few ppl inside.. which means no ppl in front of mi for mi 2 follow… OMG!! Instead i prefer scare zone than haunted house.. hehe..Any advise?
Hi Smurftie,
Personally I felt that Spooktacular is scarier because of the venue (real tunnels, buildings and the jungle of Fort Siloso) and effective use of darkness. The Haunted Trails have both narrow and open areas, but generally it felt more spacious than HHN.
As Spooktacular is very popular (and 80% of the tickets are already sold), I don't think you will be going through the Haunted Trails with just your friends. They will form small groups (5~10 people, depending on the trail). So just ask the other people in your group stay in front and behind you if you're scared.
Thanks 4 yr advise.. I do agree that fort siloso itself is scary.. Glad 2 hear is popular.. N tat it will not b like there's no ppl in the trail with me.. Really appreciate these reviews you have created.. I also gotten guide tips about HHN from you..
Trackbacks/Pingbacks
[…] movies , Swimmers, ALONE, Countdown. It is going to cost you however, at $68 for a standard ticket. Dejiki provides an excellent review of the 2013 event, if you need further confirmation of its impending […]
Leave a Reply Click here to cancel reply.
Name (required)
Email (will not be published) (required)
Notify me of new posts by email.
This site uses Akismet to reduce spam. Learn how your comment data is processed .

VisualGPS INSIGHTS
Entertainment
22 Sentosa Spooktacular Photos & High-Res Pictures
Browse 22 sentosa spooktacular photos and images available, or start a new search to explore more photos and images..