The Gilded History of the Rolls-Royce Phantom
Rolling through time in one of Britain's most iconic luxury cars
Sir Henry Royce, co-founder of Rolls-Royce, is quoted as saying, "Strive for perfection in everything you do. Take the best that exists and make it better. When it doesn't exist, design it." Those are some pretty heavy words, but it's the right credo for an automaker like Rolls-Royce. With a history of producing some of the most elegant, opulent, and downright desirable luxury vehicles on the planet, perfection isn't just a goal – it's an expectation. Such is the case with the Phantom, Rolls-Royce's highly recognizable flagship model. These are cars that are destined for the stables of royalty, acting as a rolling signature of power, wealth, and prestige.
Lead by the trademark Spirit of Ecstasy on the hood, the Phantom comes equipped with top-shelf extravagance and lavishness, offering high levels of personalization to those select buyers with pockets deep enough to really enjoy it. Currently offered in a variety of different flavors, including the standard Phantom, an Extended Wheelbase model, a Coupe, and a Drophead Coupe, Rolls has announced a new eighth generation slated for release later this week. However, the history of the nameplate is rapidly approaching a full century at this point, so how'd we get here? To find out, we delved into the Phantom's history, taking a look at the seven generations that have come and gone since the model's introduction in 1925.
Continue reading for The Gilded History of the Rolls-Royce Phantom.
1925 - 1931 Rolls-Royce Phantom I
Built between 1925 and 1931, a total of 3,512 units of the Phantom I were produced, with 2,269 built in Derby, England, and 1,240 built in the U.S. state of Massachusetts. Created as a replacement for the Silver Ghost (also known as the 40/50), the first-generation Phantom offered varying specs depending on its place of origin. For example, U.S.-built models received a center change three-speed transmission, as opposed to the four-speed gearbox found in U.K. models. Wheelbase length for the LWB variants also varied, with the U.S. model incorporating a 3,721 mm wheelbase, as compared to the U.K.'s 3,823 mm wheelbase. Some U.S. models also placed the fuel level gauge on the dash, rather than on the fuel tank like the U.K. models.
Outside, the Phantom I utilizes an elegant selection of bodywork styles, built to spec for the buyer's taste from noted designers like Zagato, Barker, Thrupp & Maberly, Mulliner, Park Ward, and Hooper. Meanwhile, U.S.-bound models could be had with bodies by Brewster & Co. Mounted in the nose is an upgraded straight-six engine equipped with pushrod overhead valves, as opposed to the side valves used on the preceding Silver Ghost model. Standout features include two individual cylinder trios mated together, with displacement measured at 7.7 liters. The heads were originally made from iron, but went to an aluminum construction in 1928. The suspension set-up includes semi-elliptical springs in front and cantilever springs in the rear, plus four-wheel brakes, although a select few U.S. models only came with rear brakes.
Read our full review on the Rolls-Royce Phantom I
1929 - 1936 Rolls-Royce Phantom II
Produced between 1929 and 1936, Rolls made 1,680 units total of the second-gen Phantom. Known as the last of the 40/50 models, the Phantom II received a new chassis and a revised engine as a sendoff. Under the hood, Rolls once again outfitted a 7.7–liter inline six-cylinder engine, but updated it with a new crossflow cylinder head. The engine also bolted directly to the four-speed manual, with sychromesh added to the third and fourth gears, as well as the second gear later in the production cycle. Power is sent to the rear by way of an open driveshaft. Meanwhile, the chassis was significantly revised, once again incorporating the same semi-elliptical front springs in front, but outfitting semi-elliptical springs in the rear, rather than the cantilever springs used before. The frame was also lowered, enhancing overall handling. Making it stop is four-wheel servo-assisted brakes.
Offered in a standard 3,800 mm wheelbase (1,281 units produced), Rolls also built a shorter 3,700 mm wheelbase known as the Continental. Sporting a body designed by Ivan Evernden, the Continental got a powerful engine, a stiffer five-leaf spring suspension, and a four-seat interior. While just a prototype at first, Rolls ended up relinquishing to demand, building 281 units as a full production model, including two individual roadster models. Once again, various coachbuilders were on hand to build the body, including Thrupp & Maberly, Carlton, Hooper, Henley, and Park Ward.
Read our full review on the Rolls-Royce Phantom II
1936 - 1939 Rolls-Royce Phantom III
Made between 1936 and 1939, the Phantom III is known as the last pre-war Rolls-Royce model. Only 727 units total were produced. Prior to the Silver Seraph released in the late '90s, the III was also the only V-12-powered Phantom ever offered. Furthermore, it was the last car that Henry Royce helped to create, as the co-founder passed away at the age of 70 just a year into development. The 12-cylinder engine utilized a lightweight aluminum construction, with displacement rated 7.32 liters. The powerplant once again utilized pushrod-activated overhead valves and a single cam mounted inside the engine's "vee" configuration. Interestingly, the 12-cylinder also got a unique twin ignition system, with two distributors, two coils, and no less than 24 spark plugs. Providing the go-juice is a twin SU electric fuel pump. Top speed is rated at an impressive 87 mph, with the 0-to-60 sprint done in 16.8 seconds. Fuel mileage comes in at 8.4 mpg.
Outside are standard wire wheels, although some models came with Ace wheel discs as an aesthetic improvement that took less time to properly clean. Underneath is a coil spring independent suspension for the front axle, while the rear continues the semi-elliptical springs used on the model prior. Swapping cogs is a four-speed manual gearbox with synchromesh on the second, third, and fourth gears, plus an overdrive added in 1938. Four-wheel servo brakes haul it down. Various coachbuilders provided the body, with styles including limos, coupes, sedans, and convertibles. Some III's were even outfitted as hearses and shooting brake models.
1950 - 1956 Rolls-Royce Phantom IV
After the war, Rolls offered up the Phantom IV model, with production lasting between 1950 and 1956. The IV is known as the most exclusive Rolls-Royce model ever created, with just 18 units produced in total, most of which went to heads of state and royalty to be used as parade vehicles. As such, the IV is still a rather large car, breaking from Rolls' intentions to downsize following the war. The wheelbase measures in at 3,683 mm. Power is derived from a straight eight-cylinder hailing from the B range of engines, with both a 5.7-liter and a 6.5-liter configuration used. Sending power to the back is a four-speed manual transmission, with an automatic fitted as standard from 1954 onwards.
Outside, the bodies offered once again came from independent coachbuilders, and incorporate a kneeling vision of the Spirit of Ecstasy on the hood. The first IV was created at the behest of Princess Elizabeth and the Duke of Edinburgh, and was finished in green with blue undertones and red striping. Three more were also created for the Government of Spain.
1959 - 1968 Rolls-Royce Phantom V
Produced between 1959 and 1968, a total of 516 units of the fifth-generation Phantom were created. The V was based on the Silver Cloud II, and came equipped with a 6.2-liter V-8 engine topped by SU carbs, as well as a Hydramatic automatic transmission from General Motors. Taking responsibility for the bodies were names like Park Ward, James Young, and H.J. Mulliner, while the wheelbase measures in at 3,683 mm. Helping it turn is a power-assist steering system as standard, while drum brakes are in the corners to help it stop. In 1963, Rolls updated the V with a more powerful engine from the Silver Cloud III, as well as new front wings and headlights for the exterior.
Notable Phantom V owners include Queen Elizabeth and Queen Elizabeth II, not to mention the Governor of Hong Kong, the Shah of Iran, the King of Norway, the President of Yugoslav, and Beatle's musician John Lennon, among others.
1968 - 1990 Rolls-Royce Phantom VI
Rolls-Royce offered the Phantom VI between 1968 and 1990, but despite the long production run, just 374 units total were created. The sixth-generation took its engine from the Rolls-Royce Silver Shadow, which came fitted with a 6.2-liter V-8 topped by twin SU carbs. Sending power to the rear axle is a four-speed gearbox. In 1979, the engine was enlarged to 6.75 liters, although it remained in the V-8 configuration. The engine was also mated to a three-speed automatic gearbox.
Outside, the Phantom VI got a new look, with coachwork provided by primarily Mulliner Park Ward. Body styles include both limos and landaulettes. The VI is known as the final Rolls-Royce to use a separate chassis. In terms of suspension, the VI gets coil springs up front and a live axle with leaf springs in back. Four-wheel drums brakes once again stop it. Keeping the passengers cool in later models are separate air conditioning units for the front and rear. Unfortunately, the VI never made it stateside due to regulatory concerns over the environmental impact and safety standards.
2003 - 2016 Rolls-Royce Phantom VII
Produced between 2003 and 2016, the seventh Phantom was the first new model introduced under BMW ownership, coming with a significantly modernized exterior in a variety of body styles, including a four-door sedan, a two-door coupe, and a two-door drophead coupe. Outside is an aluminum body offered in as much as 44,000 different paint colors. The VII was boasts a mostly hand built construction, although a few robots are utilized for more laborious tasks like paint application. Regardless, buyers get a huge amount of customization to make theirs unique including a large variety of leather colors for the high-tech modernized interior. Standout features like the traditional suicide doors are retained, while umbrella holders were added to the rear doors. Up front, the iconic Spirit of Ecstasy hood ornament gets a retractable up and down feature.
Making the VII go is a 6.75-liter V-12 making 454 horsepower and 531 pound-feet of torque. The VII's transmission is a six-speed automatic unit, which was replaced by an eight-speed automatic in 2012. Both gearboxes come from ZF. Acceleration from 0 to 62 mph clocks in at 5.9 seconds. Helping it handle is a double wishbone suspension. All told, the VII is the platform for an incredible number of special edition models, including models with an extended wheelbase, models with unique interior and exterior treatments, and limited-run themes. The VII was updated for the 2013 model year, gaining LED lighting, an updated radiator grille, new wheel designs, a restyled rear bumper, a new interior dash, and the previously mentioned eight-speed gearbox.
Read our full review on the Rolls-Royce Phantom VII
2018 Rolls-Royce Phantom VIII
The Phantom VII is on its way out, but the next-gen is well on its way, scheduled for a reveal in just a few days' time. Details are still forthcoming, but thanks to the teaser pics, there are a few conclusions we can draw as of this writing.
For starters, the new Phantom will get updated styling, including a front fascia with gets thinner lights, most likely outfitted with LEDs, but possible even with laser power. There's also a bigger polished grille surrounded by the traditional chrome trim, while reshaped intakes in the lower bumper draw in fresh atmosphere. The profile will still get the usual suicide doors.
All told, the new Phantom is a legitimate new-gen redesign for Rolls. Under the skin will be a new aluminum-intensive platform dubbed the "Architecture of Pure Luxury," which are the same bones slated for the upcoming Project Cullinan SUV. That means the new Phantom should be a good deal lighter than its predecessor. Under the hood, a V-12 powerplant is expected, plus the possibility for AWD and maybe even electrification sometime in the future.
Look for exact specs to drop at the Frankfurt Auto Show, but for now, read our speculative review on the 2018 Rolls-Royce Phantom VIII.
Rolls-Royce Phantom III
The Rolls-Royce Phantom III was the final large pre-war Rolls-Royce. Introduced in 1936, it replaced the Phantom II and it was the only V12 Rolls-Royce until the 1998 introduction of the Silver Seraph. 727 V12 Phantom III chassis were constructed from 1936 to 1939, and many have survived. Although chassis production ceased in 1939 (with one final chassis being built in 1940), cars were still being bodied and delivered in 1940 and 1941. The very last car, though completed in 1941, was not delivered to its owner until 1947.
Rolls Royce Phantom III
Engineering
The III is powered by an aluminium-alloy V12 engine of 447in³ (7.32L), having a bore of 3.25 inches (82.5 mm) and a stroke of 4.5 inches (114.3 mm). It is a pushrod engine with overhead valves operated by a single camshaft in the valley between the cylinder banks. Early cars had hydraulic tappets or, rather, a unique system of eccentric bushings in each individual rocker that was actuated by a small hydraulic piston; the eccentric bushing ensuring zero valve-lash at the rocker/valve interface. This system was changed to solid adjustable tappets in 1938. The Phantom III is unusual for its twin ignition systems, with two distributors, two coils and 24 spark plugs. Fuel is provided by a twin SU electric pump. Wire wheels are fitted as standard, but many cars carry Ace wheel discs.
The car features on-board jacking and a one-shot chassis lubrication system, operated by a lever inside the driver's compartment. Independent front suspension by a coil spring-based system is complemented by a carryover semi-elliptical spring unit in the rear. The car has a 4-speed manual transmission with synchromesh on gears 2, 3 and 4. Overdrive was added in 1938. The car has 4-wheel servo-assisted brakes applied by cable (using a servo made under licence from Hispano-Suiza). The radiator shell is of Staybrite steel.
The sheer bulk of the car is reflected in its performance figures. An example tested in 1938 by The English Autocar magazine returned a top speed of 140 km/h (87½ mph) and a 0 - 60 mph (0 – 96 km/h) time of 16.8 seconds.The overall fuel consumption quoted from that road test was 28 litres per 100 kilometres (10 mpg -imp ; 8.4 mpg -US ).
1936 Rolls Royce Phantom III Barker Aero Body
Only the chassis and mechanical parts were made by Rolls-Royce. The body was made and fitted by a coachbuilder selected by the owner or a dealer who might have cars built for showroom stock. Some of the most famous coachbuilders who produced bodies for Rolls-Royce cars are Park Ward, Mulliner, Hooper and Thrupp & Maberly. Body types as well as limousines included saloons, coupés, and convertibles. A handful of used cars have been converted to hearses and shooting brakes.
Film and television appearances
In 1964, more than 20 years after the end of production, the villainous Auric Goldfinger (played by Gert Fröbe) drove an excellently preserved black and yellow Phantom III (Chassis Number #3BU168 Sedanca de Ville by Coachbuilder Barker), knowing that its great strength would be able to hold the weight of the vast amounts of gold that he smuggled around Europe.
The Rolls-Royce Phantom III In Goldfinger
Maintenance, maintenance advanced data.
Members Only !  >>   Register here.   <<
Models and years covered 1910 to around 2020 all make and years. Car and Commercial vehicles Worldwide including basic to advanced.
Including Below   on request for members..
Engine rebuilds
Manufacturer recall checks
Known problems
Trouble shooting
Wiring diagrams
Transmission rebuilds
Wheel alignment data
Dimensions and sizes
Torque wrench settings
Carburettors
Injection systems
Cooling system
Serial number locations
Can't see this article ?    >>    Register here.   <<
Manufacturers
Price Guide
Vehicle Valuation
Auction News
Market Trends
Motorsports
Motorsport news
F1 team profiles
F1 driver profiles
Featured F1 articles
Vehicle specifications
Vehicle recalls
Monthly sales And production figures
Automotive Events
Coach builders
Body designers
By bodystyle
Driving impressions
1936 Rolls-Royce Phantom III Valuation
Vehicle valuation analysis.
Performance and Specification Comparison
Phantom iii, industry production, rolls-royce production figures.
1936 Rolls-Royce Phantom III FAQs (show)
How much does the 1936 Rolls-Royce Phantom III cost? Is the 1936 Rolls-Royce Phantom III expensive? What was the most recent sale of the 1936 Rolls-Royce Phantom III?
Classic Driver
Forgot password
Newsletters
Language English Deutsch
Currency Select AUD CHF CNY DKK EUR GBP HKD INR JPY NZD SEK SGD USD
Collectibles
Real Estate
CD Works Agency
For sale CD Shop Magazine Auctions Sell
1936 Rolls-Royce Phantom III
Year of manufacture 1936
Chassis number 3AZ72
Lot number 25
Drive LHD
Condition Used
Number of seats 2
Exterior colour Other
Drivetrain 2wd
Fuel type Petrol
Description
1936 Rolls-Royce Phantom III Drophead Coupé Coachwork by in the style of Vanvooren Chassis no. 3AZ72
'The most captious critic is obliged to admit that a Phantom III provides all that can be wished for in a large luxury motor-car. The comfort, silence and road-holding with really impressive acceleration and maximum speed made a combination of virtues which few cars of the time could equal.' - Anthony Bird, Rolls-Royce Motor Cars, 1964.
Perhaps the most outstanding luxury car of the 1930s - certainly on this side of the Channel - was the Rolls-Royce Phantom III. Introduced in 1936, the 7,340cc V12-engined Phantom III succeeded the Phantom II, the six-cylinder engine of which was considered to be at the end of its development life. The choice of a V12 configuration was a logical one for Rolls-Royce, the company already having had considerable experience of manufacturing V12 aero engines such as that used in the record-breaking Supermarine S6B seaplane. No doubt another consideration was the need to match the multi-cylinder opposition, notably the V16 Cadillac and V12 Hispano-Suiza.
A state-of-the-art design employing advanced materials and techniques such as 'skeleton' cylinder blocks with wet liners and aluminium alloy cylinder heads, the PIII V12 produced 165bhp in its debut form. The maximum output was subsequently raised to 180 brake horsepower, which was sufficient to propel later examples to 100mph, earlier models being capable of around 90. Its engine configuration aside, the Phantom III represents an important milestone in the history of Rolls-Royce cars, being the first with independent front suspension. Including 10 experimental cars, only 727 Phantom IIIs were made between 1936 and 1940, of which around 300 exist worldwide today.
Lawrence Dalton's definitive work, Rolls-Royce, The Derby Phantoms, records that chassis number '3AZ72' was originally bodied as a saloon-with-division by Windovers. The car's first owner was one Alfred Sainsbury of Cadogan Square, London SW1, who was followed by one C S Pollock of Crowborough, Sussex in 1947. The Phantom is known to have remained in the UK until at least 1960. Many years later the car formed part of the famous Max Lips Collection in Holland and was on museum display there. The present owner purchased the car at Bonhams' Rockingham Castle Sale in June 2004 (Lot 509) at which time it still had the Windovers saloon body.
A new Vanvooren-style drophead coupé body was fitted, having been constructed to the exact measurements of an original Phantom III Vanvooren DHC. At the same time a new bespoke soft-top was installed and the interior reupholstered in leather, the seats being of an ergonomic, multi-adjustable design. Executed in two-tone light/mid blue, the attractive colour scheme was inspired by those popular in the 1930s and subsequently applied by Vanvooren. The engine was completely dismantled and rebuilt, and the chassis restored to 'as new' condition.
A beautiful 'Art Deco' masterpiece, this unique Phantom III comes complete with an extensive history file containing instruction manuals, handbooks, technical literature, restoration photographs, Netherlands registration papers, and records of former owners.
Rolls-Royce Phantom III cabriolet 1936 Carrosserie dans le style de Vanvooren Châssis n° 3AZ72
•Spectaculaire carrosserie construite aux dimensions exactes d'un cabriolet Vanvooren •Séduisante harmonie de couleur dans l'esprit de l'époque •Aux mains de l'actuel propriétaire depuis 2004 •Moteur entièrement refait •Exemplaire bien documenté
« Le critique le plus acerbe est obligé d'admettre que la Phantom III procure tout ce que l'on est en droit d'attendre dans une voiture de grand luxe. Le confort, le silence et la tenue de route avec des accélérations et une vitesse de pointe impressionnantes composaient un cocktail de qualités que peu de voitures de l'époque pouvaient égaler. » - Anthony Bird, Rolls-Royce Motor Cars, 1964.
La voiture de luxe la plus extraordinaire des années 1930 était probablement la Rolls-Royce Phantom III – du moins outre-Manche. Présentée en 1936, la Phantom III à moteur V12 de 7 340 cm3 succédait à la Phantom II dont on estimait que le six cylindres avait atteint son développement maximal. Le choix d'une architecture à 12 cylindres en V était logique pour Rolls-Royce, la marque ayant déjà acquis une expérience considérable dans la construction de moteur V12 pour l'aéronautique, comme celui de l'hydravion Supermarine S6B briseur de records. Une autre considération était évidemment le besoin de disposer d'une muticylindre pour faire face à la concurrence, notamment celle des V16 Cadillac et des V12 Hispano-Suiza.
Chef-d'œuvre de conception utilisant des matériaux innovants et des techniques comme le bloc « squelette » avec chemises humides et culasse en aluminium, le V12 de la Phantom III développait 165 ch dans sa forme initiale. La puissance maximale fut par la suite portée à 180 ch, suffisants pour propulser les derniers exemplaires à 160 km/h, les premiers modèles se contentant de 145 km/h. En dehors de la configuration de son moteur, la Phantom III représente une étape importante dans l'histoire de Rolls-Royce puisqu'il s'agit de son premier modèle à suspension indépendante à l'avant. Un total de 710 exemplaires fut construit avant que la deuxième guerre ne mette fin à la production, dont 300 ont survécu jusqu'à aujourd'hui dans le monde.
Le livre de référence de Lawrence Dalton, Rolls-Royce, The Derby Phantoms, montre que le châssis numéro 3AZ72 était à l'origine carrossé en berline avec séparation chauffeur par Windovers. Le premier propriétaire de la voiture, un certain Alfred Sainsbury de Cadogan Square, à Londres, fut suivi de C. S. Pollock de Crowborough, dans le Sussex en 1947. On sait que la Phantom est restée au Royaume-Uni au moins jusqu'en 1960. Plusieurs années plus tard, la voiture fit partie de la fameuse collection Max Lips en Holland où elle était exposée. L'actuel propriétaire a acheté la voiture à la vente Bonhams de Rockingham Castle en juin 2004 (Lot 509) époque à laquelle elle avait encore la carrosserie berline de Windovers.
Une carrosserie cabriolet de style Vanvooren fut installée, construite aux dimensions exactes d'un vrai cabriolet Phantom III Vanvooren. Simultanément une capote sur mesure fut confectionnée et l'intérieur regarni de cuir avec des sièges ergonomiques à réglages multiples. Elle est peinte en deux tons de bleu clair/moyen, une harmonie inspirée de celles en vogue dans les années 1930 et utilisée par Vanvooren. Le moteur a été entièrement démonté et refait, et le châssis restauré « à neuf ».
Véritable chef-d'œuvre Art Déco, cette Phantom III unique est vendue avec un dossier historique complet qui contient le manuel d'instruction, un carnet d'entretien, des ouvrages techniques, des photographies de la restauration, ses papiers d'immatriculation hollandaise et la liste des anciens propriétaires.
More Listings related to Rolls-Royce Phantom III

Buy or Sell
Women & Classic Cars
Dealer Info
http://www.charlescrail.com/
Santa Barbara CA, 93108
The Rolls-Royce Phantom III was the final large pre-war Rolls-Royce. Introduced in 1936, it replaced the Phantom II and was an entirely different car with its V12 engine, 120 horsepower and four-speed transmission.
727 V12 Phantom III chassis were built between 1936 and 1939, with 130 delivered to members of the British Royal Family. It was the only V12 Rolls-Royce until the Silver Seraph was introduced in 1998. The Phantom III was the last car that Henry Royce worked on—he died a year into its development.
The PIII is powered by an aluminum-alloy V12 engine of 447 cubic inches, having a bore of 3.25 inches and a stroke of 4.5 inches. It is a pushrod engine with overhead valves operated by a single camshaft. Early cars had hydraulic tappets, replaced by solid adjustable tappets in 1938. The PIII is unusual for its twin ignition systems, with two distributors, two coils and 24 spark plugs. Wire wheels are fitted as standard, but many cars carry Ace wheel discs which were fitted improve cosmetics.
The car started life in 1937 with a Barker Sedancalette body when sold new to Lady Elizabeth Snaggle of Waterside House in Hampshire, England. Sometime prior to the 1970's (most likely done by Mulliner in the 1950's) the body was modified to an owner-driver sport sedan with a low windshield, helmet front fenders and step-plate running boards. The body number 7135 is stamped on the back of the dash, door caps, floorboards, hinges and most of the wood veneers, including the instrument fascia. Please refer to the attached letter by Steve Stuckey, THE preeminent PIII authority.
Around 1940, it was sold to K.G. Jackman, of Grove Park, London, who kept the car until 1977.
The car was then acquired by John Gabiati, of Northern California. In 1981 he gave the car to his son, Ernie Gabiati, a car collector in Lafayette, California, who kept it in his collection for over 25 years. He drove it on the Al McEwen/Pebble Beach Motoring Classic from Kirkland, Washington to Monterey, California, over 2000 miles roundtrip, without any mechanical issues. This reflects the $125,000 he spent on a complete mechanical overhaul, including rebuilding the engine. This work is fully documented with receipts from the famous Acme Garage in Hayward, California, and John LittIe, eminent Rolls-Royce Phantom III expert, in collaboration with Cincol Engineering, in England. It is not known by whom or when the cosmetic restoration was done, but the car remains in excellent condition.
It was later sold to Jim and Washington State Senator Rosemary McAuliffe, who drove it on a regular basis.
Many Phantom III's were not handsome, but bulky, stodgy limousines. Few have coachwork as stylish and alluring as 3AZ218.
Note: The last few photos show a comparison of our car's original iteration with how it looks today after the much needed re-styling, as well as a very similar Barker bodied PIII.
1936 Rolls-Royce Phantom III Saloon by Barker
Description
Specs and Options
1936 Rolls-Royce Phantom III Pillar-Less Continental Touring Saloon
VIN: 3AZ140
Status £109,250 sold · sep 18, 2021, location chichester, gbr, odometer 90,385 miles, transmission manual, driver side right hand drive, sold for £109,250 ($150,115), this 1936 rolls-royce phantom iii pillar-less continental touring saloon sold 2 years ago. there are currently 1 other rolls-royce phantom iii for sale..
Market Summary
The rolls-royce phantom iii (1936 to 1939) market., vehicle history, a timeline of events that we've detected for this vehicle..
Comparable recent listings. See related attributes next to the score.
Vehicle Year 
Make 
Model Family 
Generation 
Model Variant
Engine 
Location 
Recency 
Exterior Color 
Interior Color 
Transmission 
Driver Side 
Body Style 
Doors 
Vehicle Type 
Originality 
(TMU) 
Vehicle Year 
Location 
Recency 
Exterior Color 
Body Style 
(0 - 4K) 
Model Variant 
(76K - 95K) 
Transmission 
Driver Side 
Vehicle Type 
Details about this vehicle – curated by our market specialists.
Markets related to the rolls-royce phantom iii..
Details about this vehicle - curated by our market specialists.
Rolls-royce phantom iii 1936 to 1939, comparable recent listings based on vehicle taxonomy and attributes..
1936 Phantom III Rolls-Royce
Builder name:, series sequence:, model name:, model series:, model year:, body style:.
1936 Rolls-Royce Phantom Destroyed During Transit

A costly lesson in how important it is to properly tow a vehicle.
If you cringed at the sight of that beautifully restored 1971 Ford Mustang Mach 1 429 laying battered on its roof , you're really going to hate this one. Back in 2016, a Swiss buyer purchased this stunning 1936 Rolls-Royce Phantom III from a classic car dealership in the Netherlands, and just minutes after leaving, the car had been destroyed in a terrible crash while being transported .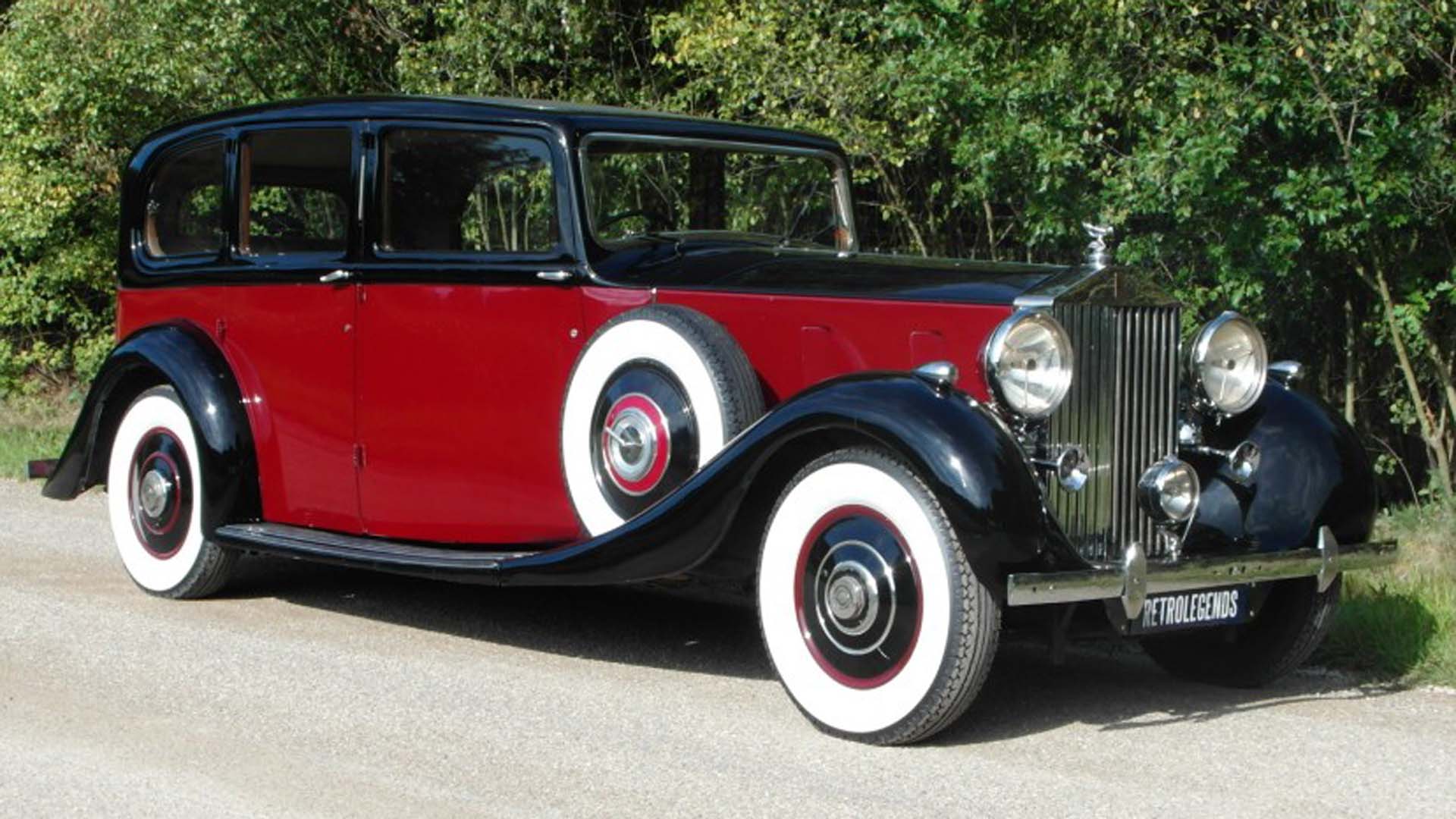 According to the original story from PreWarCar.com , the Rolls-Royce was being towed by its new owner with a Range Rover and a brand-new, double-axle car trailer, and the crash happened at just 35 mph. Fortunately nobody was hurt in the accident, but despite everything apparently being done as safe as possible, the classic car, tow vehicle and trailer were all severely damaged.
Without knowing what caused the crash, the article guesses that the Range Rover's active air suspension may have had something to do with the crash. Although the SUV isn't shown in any of these pictures, a more likely explanation is that the trailer may have been too small and/or the tongue weight was too loaded. The Phantom III is a heavy car and the massive 7.3-liter V12 added even more to the tongue weight, which when not properly distributed can cause excessive swaying even at lower speeds.
Now, we're not saying that you need to hire a professional transport company every time you haul a car, but we probably would have chosen to do so for such a rare vintage car; if nothing else, this Rolls-Royce should have at least been transported in a closed carrier. When hauling yourself, always make sure to check the maintenance of the trailer and tow vehicle and never tow more than the vehicle is rated for, and when trusting your vehicle in the hands of a transport company, be sure to do your research first checking online ratings and ensuring the company has experienced drivers with proper equipment and up-to-date insurance.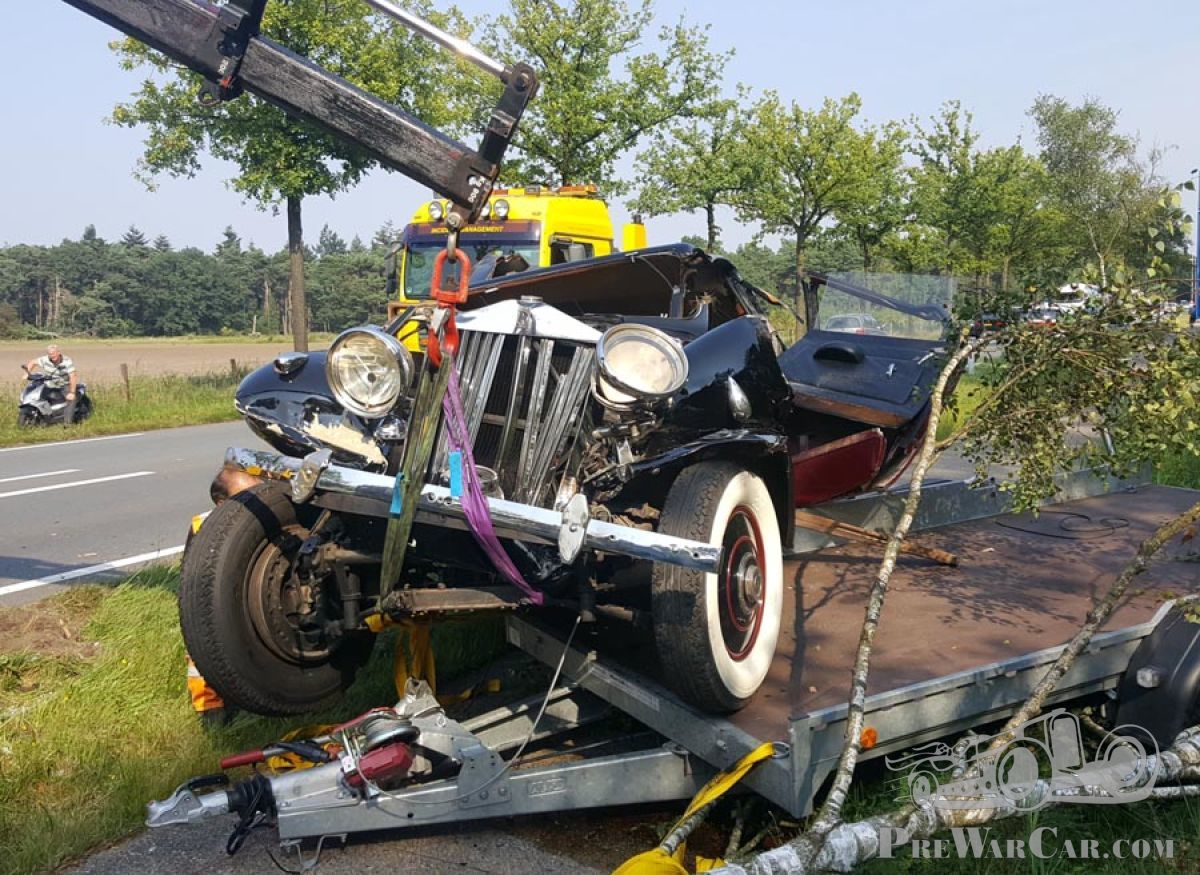 Source: PreWarCar.com
The 2024 Mustang GT Transforms into Lightning McQueen

Mustang GT Plays Cop, Leaving Dodge Charger SRT in Pursuit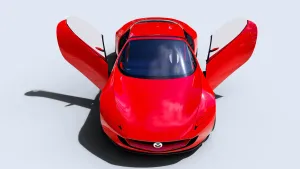 Mazda's Iconic SP: A Nod to the Past with a Glimpse into the Future
Dealer Details
Dealer Virtual Tours
All Dealer News
Aston Martin
Lamborghini
Mercedes-Benz
Rolls-Royce
Drako Motors
Mercedes Benz
Aftermarket
Celebrity Cars
Real Estate
Issue Previews
In The Pages
Shop Issues
Rolls-Royce Unveils The New 1-of-1 Phantom "Inspired by Cinque Terre"
Image Source: Rolls-Royce
This one-of-one marvel celebrates the region's scenic beauty.
When luxury automaker Rolls-Royce decides to pay tribute to a region as beautiful as Italy's Cinque Terre, you can bet it's going to be nothing short of extraordinary. Known for sparing no expense and refusing to cut corners when it comes to luxury, opulence, craftsmanship, and design, the company has recently unveiled its Phantom 'Inspired by Cinque Terre,' a one-of-one bespoke creation that celebrates the scenic beauty and viticultural charm of the Italian Riviera. What sets this car apart from others in the opulent Rolls-Royce lineup is its meticulous attention to detail—every stitch, every paint stroke, and every inlay tells a story, making it one of the many bespoke masterpieces Rolls-Royce has earned a reputation for creating.
Cinque Terre, or 'Five Lands' in Italian, is a coastal region located in northern Italy's Liguria. It's a series of five picturesque fishing villages—Monterosso, Vernazza, Corniglia, Manarola, and Riomaggiore—that are renowned for their steep terraced vineyards overlooking the Mediterranean. These charming terrains have been intricately captured and celebrated through bespoke features sprinkled throughout the Phantom.
The vehicle's exterior is dressed in a mesmerizing Ligurian blue, complemented by a double Coachline in Navy Blue and Jasmine, and sealed with a delicate motif depicting a bunch of grapes—a nod to the region's winemaking culture. The plush interior is a blend of Grace White and Navy Blue leather, further elevated by Jasmine accents. A unique grape-branch embroidery graces the rear doors, stitched using two distinct techniques to bring the design to life. It's an artisanal accomplishment involving more than 9,000 meticulously placed stitches.
This bespoke Phantom's opulence goes deeper than the surface. The car's picnic tables offer an intricate inlay, featuring a combination of stainless steel and gold plating. Each table is first painted in Milori blue, given a clear lacquer seal, and then hand-polished to perfection. The laborious process ensures a smooth, seamless finish, radiating the luster and depth that one would expect from a Rolls-Royce .
And let's not forget about the Bespoke Starlight Headliner, a feature that has become synonymous with Rolls-Royce luxury. This masterpiece is adorned with an embroidered map of Italy and illuminated by five gently glowing stars that mark the Cinque Terre villages. Achieving this required more than 14,000 individual stitches and a month's worth of design iterations to ensure perfection.
Within the car's expansive fascia lies a specially commissioned artwork encapsulating the vivid colors and unique architecture of Cinque Terre. Crafted using a combination of digital sketching and hand-applied water-based acrylic paint, the piece brings together elements from each of the five cliffside villages that comprise the iconic Cinque Terre region.
As a cherry on top, a silver debossing depicting the five villages is carefully tucked inside the glove compartment. It's yet another layer of storytelling, emblematic of Rolls-Royce's commitment to bespoke luxury.
This Rolls-Royce Phantom 'Inspired by Cinque Terre' is a lavish tribute to one of Italy's most iconic regions. It's a masterpiece that melds automotive artistry with cultural heritage—demonstrating that in the world of luxury cars, the most marvelous elements are truly in the details. With this one-of-a-kind vehicle, which will never be replicated, already nestled in its commissioning client's collection, it serves as a timeless representation of what Rolls-Royce can achieve in the realm of custom luxury.
Related Articles
The Best Rolls-Royce Cullinans You Can Buy Today
As Rolls-Royce's first SUV, the Cullinan is a significant model...
Rolls-Royce Debuts 'The Pearl Cullinan,' a One-of-One Bespoke Birthday Present
The Rolls-Royce Motor Cars brand is world-renowned for incorporating exceptional...
Rolls-Royce And Goodwood Reveal Wild Seed Harvester for Biodiversity
The historic house and legendary luxury manufacturer collaborate on improving...
This New Rolls-Royce Private Collection Is Inspired By The Solar Eclipse
The ultra-luxury automotive experience is limited to just 25 masterpieces....
Copyright © 2023 duPont REGISTRY.
Structured data
Items portrayed in this file.
Coats of arms of cities and villages of Moscow Oblast
Hephaestus in heraldry
Hammers sable in heraldry
2 flashes Or in heraldry
Atom symbols in heraldry
Superior vector version available
PD-RU-exempt
Vector-Images.com images
Media missing infobox template
Files with no machine-readable author
Files with no machine-readable source
Navigation menu
Bahasa Indonesia
Slovenščina
Science & Tech
Russian Kitchen
A ride across passages of history - Moscow Metro rolls on
Click on the map to enlarge it
Lying at a depth of 5 (Pechatniki station) to 80 metres (Park Pobedy station), the history of the last eight decades unfold before your eyes, carved out of marble and granite and built in iron and glass – revealing the tastes, ideas, dreams, hopes and disappointments of the previous generations and contemporaries. The Moscow Metro dates back to 1931, when its construction first began, although engineers Pyotr Balinsky and Evgeny Knorre submitted their first designs to the Moscow City Duma as far back as 1902. "His speeches carried a strong temptation: like a true demon, he would promise to cast Moscow down to the bottom of the sea and raise it above the clouds", a journalist for the Russkoye Slovo newspaper commented on Balinsky's idea. Yet the Duma, made up of rich people, did not bite the bait: after all, they all lived in the centre of the city and never rode overcrowded trams.
After five failed proposals before the Duma, the Moscow Metro finally threw open its doors on May 15, 1935, 18 years after the revolution, and carried the first passengers on its moving staircases, escalators, and the padded seats of its new wagons (unlike the wooden seats in trams). The first metro line – from Sokolniki to Dvorets Sovetov (now known as Kropotkinskaya) -- was 11 km long and had 13 stations. Now, the Moscow Metro has a track of over 300 km with 12 lines and 182 stations. The city's development outline for 2020 envisages that, by then, another 120 km will have been added to the existing routes.
For the first 20 years of its history, the Moscow Metro was named after Lazar Kaganovich, the "iron commissar" and Stalin's right hand man, who was in-charge of construction of the first stage of the metro (incidentally, he personally blew up the Cathedral of Christ the Saviour in December 1931 as a part of the Proletarian Capital project). In 1955, however, the Metro was renamed after Vladimir Lenin. Although Russia has long since changed its political track, you can still find the images of the former leader at over 10 stations, including, for instance, busts of Lenin at Belorusskaya and Komsomolskaya stations, impressive mosaics at Baumanskaya and Kievskaya stations, a tile panel in the passage between the Borovitskaya and Biblioteka Imeni Lenina stations. By a bitter irony of fate, Lenin's full-face and side-face images decorate the Tsaritsyno (translated as the Tsarina's Estate) station (dubbed Lenino up until 1990) – images of the very person who ordered the shooting of the royal family. You will not, however, find any images of Stalin in Moscow's underground. A symbol of Russia's victory, he was omnipresent in the late 1940s. After his death in 1953 and the denunciation of Stalin's personality cult, his images were gradually withdrawn from the Moscow Metro.
"Architecture developed along the same lines, both above and below the surface. Anything that emerged above ground had a reflection underground. It is equally true that vice versa never occurred: good architecture underground but bad architecture above the ground," says Nikolay Shumakov, chief architect of the Moscow Metro. The first metro stations, up until the mid-1950s, were conceived and built as luxurious "palaces for the people", great architecture for a great state. Art historians insist that the richly-decorated underground was a deliberate ideological move to eulogise the young Soviet country. Stations built between 1937 and 1955 are characteristic of the first architectural period. Everything completed at this time is worthy of special attention. For instance, look at the ceiling at Mayakovskaya and Novokuznetskaya stations to see mosaic panels based on designs by artist Alexander Deineka – 24-Hour Soviet Sky and Heroic Labour of the Soviet People on the Home Front. The mosaics were assembled by famous mosaic artist Vladimir Frolov, author of the mosaic icons in St. Petersburg's Church of the Saviour on Blood. The Ploshchad Revolutsii station was decorated with 76 bronze sculptures of workers, soldiers, farmers, students and other Soviet people. You can even find a frontier guard with a dog and rub its nose for good luck. You may also note that all the figures (except pioneers) are either sitting or bent, which engendered the sad joke – "Any Soviet man is either in jail or on his knees."
Elements of decoration in Moscow's metro. Photos by Alexandr Ganyushin
1955 heralded the end of the good times for Russian architecture – both underground and above ground – after the Communist Party issued a decree "On elimination of extravagance in design and construction." Dull stations, without any stucco work, mosaics, original columns or other "unjustified" elements, were built under the slogan "Kilometres at the expense of architecture". Things were the same above the ground, where entire cities were built of commonplace five-storey apartment blocks, all looking the same, nicknamed 'Khrushchevkas' after the then leader, Nikita Khrushchev. To get a sense of this period's architecture, see the few stations built in the 1960s-1980s like Tverskaya, Kitay-Gorod and Kolomenskaya. In 2002, with the reconstruction of the Vorobyovy Gory station, the development of the Moscow Metro entered a third stage, which could be defined as 'renaissance'. The platform of the station offers a splendid view of the Moskva River, the Luzhniki Olympic Complex and the Academy of Sciences building. Architectural canons of the 1930s-1940s were once again in use in the design of underground stations. By the same token, artists once again become involved in decorating the stations. As such, the Sretensky Bulvar station boasts silhouettes of Pushkin, Gogol, and Timiryazev and Moscow sights; the Dostoevskaya station is decorated with black-and-white panels featuring the main characters from Dostoyevsky's novels The Idiot, Demons, Crime and Punishment, The Brothers Karamazov, and the Maryina Roshcha station flaunts its pastoral mosaic landscapes. In 2004, Russia's first monorail transport system was launched into service – an elevated track (running 6 to 12 metres above the ground) in the northern part of Moscow, linking the All-Russian Exhibition Centre and the Timiryazevskaya metro station. The evolution of the Moscow Metro goes on. It's still a work in progress, with ambitious plans to move the Moscow Metro even closer to passengers over the next ten years, not just by adding an extra 120 km to its total track. "We want to strip the stations of everything we can," says Nikolai Shumakov. "We are trying to show the passengers their very framework, what the metro is made of. Cast iron and concrete are beautiful."
Joy ride: Read Gogol, Dante or savour art
The Aquarelle Train. Source: Reuters/Vostock-Photo
With any luck, you can ride in a retro train, a moving art gallery or a library. The trains are actually a part of the general traffic (i.e., they do not run to any special schedule) and are used on certain lines. The Reading Moscow Train , an ordinary train on the face of it, features extracts from literary works for adults and children. Each wagon has its own selection, from children's fairy tales to Gogol. Circle Line. The Poetry in Metro Train carries an exposition, updated this year, dedicated to Italian poets Dante Alighieri, Francesco Petrarch, Giacomo Leopardi, etc. All the poems are featured in two languages, Russian and Italian. Filevskaya Line. The Sokolniki Retro Train looks exactly like the first Moscow Metro train, both inside and out. Painted brown, it has padded seats, typical wall decorations and retro lamps. Sokolnicheskaya Line. The Aquarelle Train looks like a cabinet painted with flowers and fruit on the outside. Inside, it is an art gallery featuring art reproductions from the Vyatka Apollinary and Viktor Vasnetsov Art Museum. Arbatsko-Pokrovskaya Line.
Revolution Square station (built in 1938) is close to the Red Square area. There are 72 sculptures in the station, depicting the people of the Soviet Union, including soldiers, farmers, athletes, writers, industrial workers and school children.
All rights reserved by Rossiyskaya Gazeta.
to our newsletter!
Get the week's best stories straight to your inbox
This website uses cookies. Click here to find out more.
Moscow Tourism
Moscow Hotels
Moscow Bed and Breakfast
Moscow Vacation Rentals
Flights to Moscow
Things to Do in Moscow
Moscow Travel Forum
Moscow Photos
Moscow Travel Guide
All Moscow Hotels
Moscow Hotel Deals
Things to Do
Restaurants
Vacation Rentals
Travel Stories
Rental Cars
Add a Place
Travel Forum
Travel Guides
Travelers' Choice
Help Center
Tasty cocktails and blue Rolls Royce - Aist
Europe
Russia
Central Russia
Moscow
Moscow Restaurants
"Tasty cocktails and blue Rolls Royce" Review of Aist
Just had dinner at Aist in Moscow, really charming place, beautiful people, inspiring stories, women where super nicely dressed, we wondered if it was for the film festival or this is the myth about how groomed Russian women are. Food was good overall but what is not to miss are the cocktails and the khatchaburi! A kind of Russian heavy cheezy melty delicious pie! A real treat. The terasse on the roof is as charming, but you'd miss the action of the street around and the pople coming in and out, the golden Bentleys, the blue Rolls Royces, summer in the city of Moscow has never been more glamorous and trendy. Nice music, apparently they also host DJ's on certain nights. Service was great. Prices on the high side. But definetly a must. Apparently the owners of this restaurant own a whole bunch of these trendy restaurants. http://www.trendymoscow.com/tag/novikov-group/ I'll definetly check them all out. If life brings me back here. :) Danielle
Excellent 140
Very good 91
Terrible 43
All languages
English (58)
Russian (297)
Spanish (7)
More languages
English (58)
Russian (297)
Spanish (7)
Italian (6)
Serbian (1)
44 - 48 of 374 reviews
We we were visiting Moscow and staying at the Marco Polo and came across this restaurant down the street, where we saw Mercedes, Bentleys, a Ferrari, and decide to have early dinner where the beautiful Russia that were driving these cars were dining. We started out with a Russian beer and Vodka and also order a La Mode a drink with crushed ice lemon, oranges, strawberries.Very Pricey! It was excellent, on a hot evening, but very pricey. We ended up having dinner and ordered the fish that excellent cook perfectly. Beautiful people came and went so did the cars. The seafood was excellent so were the drinks. If you want a night of pleasure go to this restaurant. We had a excellent table for people watching, expensive car watching, good food. Expensive wine. Worth going again the next night!
excellent place to hang out in summer, especially the roof terrace in summer is somewhat unreal for Moscow, cool and fancy and lots of green around, and this in the very very center not far from pushkinskaya. kitchen is cool too, not cheap though)) and very nice cocktails .... expect no chance to grab a table on hot summer days
Served us warm oysters. And this was after the server had to check with the kitchen to see if there remained an of these delights. That evening I awaited the gastro surprise, but nothing happened...whew! Grilled octopus was inferior to that at Brix Wine Bar and twice as expensive. Downstairs, with all the smoke was packed. Upstairs, with the clean air, was empty. We sat upstairs with a view to the open kitchen. Wine selection is what I have learned to expect in Moscow, limited selection of reasonably priced wines, limited selection of outrageously priced wines. Very pretty place with attentive staff. I ordered the chef's special for that night, the roasted quail with spinach and it was dried out tough and unappealing. I wonder if the same kitchen serves downstairs and upstairs...because the folks downstairs seem to be having lots of fun while the two upstairs were looking at an evening of the Moscow restaurant formula: big investments in the interior, but not in the food... Bummer
It is always a fantastic dining experience, from both socializing and having absolutely amazing dining experience. Fish is great, but probably the best borsch soup I ever tried
Travelers who viewed Aist also viewed
Been to aist share your experiences, owners: what's your side of the story.
Own or manage this property? Claim your listing for free to respond to reviews, update your profile and much more.
Browse nearby