One of the Earliest Jump Scares Is Still Influencing Horror Movies Today
Who knows where we'd be without this iconic scene from almost 100 years ago?
The Big Picture
Jump scares, though often considered cheap and overused, can be effective when built up with tension and atmosphere, as seen in the iconic unmasking scene in 1925's Phantom of the Opera.
The unmasking scene in Phantom of the Opera is artful and influential, featuring incredible makeup work, expressive acting, and a perfectly timed jump scare that has since become a common trope in horror films.
The effectiveness of jump scares lies in the release of tension and the morbid curiosity of uncovering what's underneath a mask, making masked killers and the subsequent unmasking scenes a staple in the horror genre.
Ah, the jump scare, a pedigree of horror tropes and a surefire way to skyrocket the heart rate of your audience in seconds flat. Many of the biggest scares in horror are of this breed, from Insidious to Friday the 13th . It's a primal instinct, getting past all nuance and implication and digging right into the furthest corners of your brain. However, as the years went by many took advantage of the element of surprise, believing it to be an easy scare in a lesser movie. This, unfortunately, gave jump scares a bad name, it's now considered a cheap, overused, and tired cliché; it became a bad term, a phrase that meant low effort, the mark of a low-quality film. There are undeserved jump scares in bad horror films, ones that give us a little jolt and then we move on. Lesser filmmakers forget that you can't just randomly pop out from a corner and yell "Boo!" for a jump scare to work; tension and atmosphere have to be built to make the audience lean in. To either lower or heighten their defenses, make them empathize with the character on screen being just as frightened as you, that is what makes a great jump scare, and they can be seen at the very beginnings of cinema history.
Many attribute the very first jump scare to the famed Lewton Bus scene from Cat People in 1942. In the scene, a woman with the impression she's being followed attempts to walk home at night; a bus comes screeching down the road, causing the audience to jolt in fear, despite the bus being harmless. It was loud, it was a surprise, so the effect remains the same. But was this truly the very first jump scare? False scare, absolutely, but go back another 20 years, and you find an even more effective jump scare .
1925's 'Phantom of the Opera' Features One of the First Real Jump Scares
The Phantom of the Opera, released in 1925 and starring the legendary Lon Chaney , is the original Universal Monster movie — for us who know in our hearts that 1923's The Hunchback of Notre Dame doesn't count. It is also one of the greatest silent films of all time. The most accurate adaptation of the original novel so far, it blends the high drama of German Expressionism with Universal polish. While there is much to be said about The Phantom of the Opera as a whole and why it works , in this article, I want to look at this silent adaptation's most iconic scene, and most importantly, the earliest example we have of a jump scare : The unmasking.
RELATED: 11 Horror Movies That Will Give You the Biggest Jump Scares
This scene is one of the big turning points of the narrative; seen at some point, in some way, in every adaptation . Opera singer Christine ( Mary Philbin ) ends up in the lair of her mysterious singing tutor, he has his back turned to her, playing the organ. She's thinking what we're all thinking of course, what's underneath the mask? She comes closer, hesitates, but her curiosity gets the better of her, and she rips off the mask, showing her his hauntingly disfigured face. There has always been talk about the strong reactions of audiences at the time , the screaming, fainting, and running out of the theater. Sure, it's pretty tame and expected by now, but most silent horror films are appreciated more now for their artistry than their ability to evoke terror.
This scene is artful on so many levels, which is why it stands as one of the most famous singular scenes in horror cinema. First, you have that famous deformity, the death's head crafted by Chaney himself . All of his makeup work is incredible, but this is his best, and the closest to what's described in the book. You have great physical and expressive acting from him underneath it all, and from Philbin as well whose fear is palpable on the screen, as we're able to hear her shriek in terror with no sound. Then there's the shot of the mask flipping off, and the face is front and center. You may not really think about it, but this single jump scare is extremely influential, being one of the very first of a very specific kind of jump scare we see all the time; the perfect example of build-up and payoff.
'The Phantom of the Opera' Proves the Effectiveness of Masked Killers
When you think of masked killers , dozens appear in your head. The horror genre thrives on monsters who conceal themselves, their identities, appearances, and innermost thoughts. Three of the big four slashers are masked — Jason Voorhees, Michael Myers , and Leatherface — and it always leaves you questioning what's underneath it. Sometimes, the horror comes from never knowing, like in the case of Halloween or The Strangers , but when the mask is ripped off to show either an effective twist or an even more frightening face, it finally gives a release of tension that was there since the audience first saw the mask. There are various effective examples of this: When the mysterious figure in red finally turns around and reveals themselves in Don't Look Now ; Jason's face becomes more and more horrid with each passing installment of Friday the 13th and the titular character in Predator is revealed to be one ugly mother... Well, you know the rest.
Not to mention, when that mask is removed, it tends to make the killer mad, and therefore much more of a threat to the protagonist. It's about giving into a morbid temptation; you know when someone is wearing a mask, taking it off is probably a bad idea. But you just keep thinking about it, wondering about the face underneath. It's the job of the horror protagonist to follow that call of the void and then reap the consequences. This is something every film should have, cause and effect, and jump scares are really no different. The reason why bad jump scares fail to fester in the mind of the audience is that no effort was put into creating an atmosphere, either one where anything could happen or giving you a false sense that nothing is going to happen. Horror is like comedy, it thrives on build-up and release, and the jump scare is the most concentrated version of that.
How fitting it is, then, that the earliest jump scare be an unmasking scene. The Phantom of the Opera shows us the perfect breakdown of why they work when they do. The context of a masked man, the build-up of the temptation to remove it, the slow approach, and that one perfect scare at the end, all finished off with a chaotic aftermath. That's how a real jump scare is done.
When did the first 'Star Wars' movie come out? Breaking down the culture-defining saga
When "Star Wars: A New Hope" brought us to a galaxy far, far away, the world didn't yet know how big of an impact the franchise would make, let alone that the movie we were seeing was actually the fourth in chronological order of the films. 
The film's opening weekend gross domestic earnings were over $1.5 million, a number that has since soared to $775 million worldwide, according to Box Office Mojo. 
Here's a look back at the film that launched "Star Wars" and its cast into intergalactic fame.
When did Star Wars come out?
The first Star Wars movie, "A New Hope" came out on May 25, 1977 . Featuring Luke Skywalker ( Mark Hamill ), Han Solo ( Harrison Ford ) and Princess Leia ( Carrie Fisher ) in their career-defining roles for the first time, "A New Hope" ushered in the cultural phenomenon of a franchise that continues even today. 
At a 2015 Tribeca Film Festival panel, Star Wars creator George Lucas said neither he nor his closest friends believed the film would be a hit when it first premiered. In fact, when "A New Hope" came out, Lucas instead went to Hawaii with Stephen Spielberg where he could be away from the reviews.
When he got a call about how well the movie was doing, he finally let himself accept Star Wars was a success. Insider reported: "I turned on the news, and they had this huge story on the sensation of 'Star Wars,' and lines around the block. Everybody was going berserk about it," Lucas said at the festival. "That was the first time I understood that it was a big hit." 
Star Wars sequels were released every three years, with "The Empire Strikes Back" in 1980 and "Return of the Jedi" in 1983. 
Episode I: The Phantom Menace (1999)
Episode II: Attack of the Clones (2002)
The franchise went back in time with the 1999 "The Phantom Menace," continuing the prequel trilogy with "Attack of the Clones" (2002) and "Revenge of the Sith" (2005). Next came the animated TV series "Star Wars: The Clone Wars" in 2008, the pilot of which was released as a movie. 
The episodic films returned in 2015 with "The Force Awakens," "The Last Jedi" (2017) and "The Rise of Skywalker" (2019). "Rogue One: A Star Wars Story" and "Solo: A Star Wars Story" were released in 2015 and 2018, respectively. 
Lucasfilm announced earlier this year that three new life-action films are on their way. 
"James Mangold's movie will go back to the dawn of the Jedi, while Dave Filoni's will focus on the New Republic, and close out the interconnected stories told in The Mandalorian , The Book of Boba Fett, Ahsoka, and other Disney+ series," the April release announced. "Sharmeen Obaid-Chinoy's film will be set after the events of Star Wars: Rise of Skywalker, and feature Daisy Ridley back as Rey as she builds a new Jedi Order."
How old is Baby Yoda?: All about Grogu from 'The Mandalorian'
How many Star Wars movies are there?
There are 12 full-length Star Wars movies, according to IMDb. The upcoming three movies will bring that total to 15. 
Episode IV: A New Hope (1977)
Episode V: The Empire Strikes Back (1980)
Episode VI: Return of the Jedi (1983)
Episode III: Revenge of the Sith (2005)
Star Wars: The Clone Wars (2008) 
Episode VII: The Force Awakens (2015)
Rogue One: A Star Wars Story (2016)
Episode VIII: The Last Jedi (2017)
Solo: A Star Wars Story (2018)
Episode IX: The Rise of Skywalker (2019)
Star Wars movies in order: How to watch in 'machete' order
Just Curious for more? We've got you covered
USA TODAY is exploring the questions you and others ask every day. From "Why is my dog shaking?" to "How many Harry Potter movies are there?" to "When is the best time to post on Instagram?" , we're striving to find answers to the most common questions you ask every day. Head to our Just Curious section to see what else we can answer for you. 
The Definitive Voice of Entertainment News
Subscribe for full access to The Hollywood Reporter
site categories
Guillermo del toro confirms he was working on a now-scrapped 'star wars' movie about jabba the hutt.
"We designed a great world. We designed great stuff. We learned," the filmmaker says of the project that, at one time, he was working on with screenwriter David S. Goyer.
By Kimberly Nordyke
Kimberly Nordyke
Managing Editor, Digital
Share this article on Facebook
Share this article on Twitter
Share this article on Flipboard
Share this article on Email
Show additional share options
Share this article on Linkedin
Share this article on Pinit
Share this article on Reddit
Share this article on Tumblr
Share this article on Whatsapp
Share this article on Print
Share this article on Comment
Guillermo del Toro 's Jabba the Hutt?
Yes, it could have happened.
The filmmaker confirmed during a Q&A presented by Collider that he was at one time working on a Star Wars movie that would center on the notorious crime lord, who lived on the planet Tatooine (where Luke Skywalker was raised, and his father before him). Del Toro was working on the project with screenwriter David S. Goyer , who first teased the news last month on the Happy Sad Confused podcast.
Related Stories
Israeli director guy nattiv on his efforts to highlight the civilians ensnared in a "disastrous f***-up", natalie portman, jerry seinfeld, gal gadot respond to hamas' attack on israel: "my heart is aching".
In response, Del Toro tweeted at the time: "True. Can't say much. Maybe two letters 'J' and 'BB' is that three letters?"
Now, Del Toro has confirmed that the project did, in fact, revolve around Jabba.
"We had the rise and fall of Jabba the Hutt, so I was super happy," he said during the recent Collider event. "We were doing a lot of stuff, and then it's not my property, it's not my money, and then it's one of those 30 screenplays that goes away. Sometimes I'm bitter, sometimes I'm not. I always turn to my team and say, 'Good practice, guys. Good practice. We designed a great world. We designed great stuff. We learned.'"
But, alas, it wasn't meant to be. Lucasfilm didn't move forward with the project. Del Toro, though, has no hard feelings.
"You can never be ungrateful with life," he said. "Whatever life sends you, there's something to be learned from it. So, you know, I trust the universe, I do. When something doesn't happen, I go, 'Why?' I try to have a dialogue with myself. 'Why didn't it happen?' And the more you swim upstream with the universe, the less you're gonna realize where you're going."
Jabba, meanwhile, has appeared in several Star Wars movies and on TV. He was first introduced in 1983's Star Wars: Episode VI – Return of the Jedi. He also was later added to Star Wars: Episode IV – a New Hope when the film was rereleased for its 20th anniversary in 1997, via a previously unfinished scene. The character appeared again in 1999's Star Wars: Episode I – the Phantom Menace.
Jabba also is a key part of the storyline for the animated film Star Wars: The Clone Wars and appears in several episodes of the TV series that followed.
THR Newsletters
Sign up for THR news straight to your inbox every day
More from The Hollywood Reporter
Keith giffen, comic book writer-artist behind lobo, blue beetle and rocket raccoon, dies at 70, jeff burr, director of 'texas chainsaw massacre iii,' dies at 60, taylor swift's 'eras tour' premiere: superstar says concert film is "the perfect capture of what this show was like for me", taylor swift surprise: 'eras tour' movie will open a day early, 'my love affair with marriage' review: an animator's tough and zingy musical exploration of womanhood, 'saw x' director kevin greutert on making the franchise's first critically acclaimed film.
Log in or sign up for Rotten Tomatoes
Trouble logging in?
By continuing, you agree to the Privacy Policy and the Terms and Policies , and to receive email from Rotten Tomatoes.
By creating an account, you agree to the Privacy Policy and the Terms and Policies , and to receive email from Rotten Tomatoes.
Email not verified
Let's keep in touch.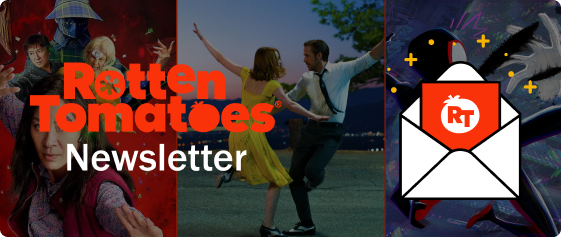 Sign up for the Rotten Tomatoes newsletter to get weekly updates on:
Upcoming Movies and TV shows
Trivia & Rotter Tomatoes Podcast
Media News + More
OK, got it!
Movies / TV
No results found.
What's the Tomatometer®?
Login/signup
Movies in theaters
Opening this week
Coming soon to theaters
Certified fresh movies
Movies at home
Netflix streaming
Amazon prime
Most popular streaming movies
What to Watch New
Certified fresh picks
Saw X Link to Saw X
The Royal Hotel Link to The Royal Hotel
Totally Killer Link to Totally Killer
New TV Tonight
The Fall of the House of Usher: Season 1
Goosebumps: Season 1
Lessons in Chemistry: Season 1
Frasier: Season 1
Shining Vale: Season 2
Harry Wild: Season 2
Murdaugh Murders: The Movie: Season 1
Most Popular TV on RT
Sex Education: Season 4
Loki: Season 2
Lupin: Season 3
Gen V: Season 1
Our Flag Means Death: Season 2
Star Wars: Ahsoka: Season 1
Beckham: Season 1
Dear Child: Season 1
Top TV Shows
Certified Fresh TV
Most popular TV
Certified fresh pick
Our Flag Means Death: Season 2 Link to Our Flag Means Death: Season 2
All-Time Lists
Binge Guide
Comics on TV
Five Favorite Films
Video Interviews
Weekend Box Office
Weekly Ketchup
What to Watch
The Best New TV Shows of 2023 Ranked
TV and Streaming Shows About Ghosts Ranked
What to Watch: In Theaters and On Streaming
Celebrating Hispanic Heritage
The Fall of the House of Usher Exclusive Sneak Peek: Dreams
Top 10 Horror Franchises Ranked
Trending on RT
New TM Scores
Killers of the Flower Moon
The Exorcist: Believer
Totally Killer
The Creator
The Phantom of the Opera
2004, Musical/Drama, 2h 21m
What to know
Critics Consensus
The music of the night has hit something of a sour note: Critics are calling the screen adaptation of Andrew Lloyd Webber's popular musical histrionic, boring, and lacking in both romance and danger. Still, some have praised the film for its sheer spectacle. Read critic reviews
You might also like
Where to watch the phantom of the opera.
Watch The Phantom of the Opera with a subscription on Max, rent on Apple TV, Amazon Prime Video, Vudu, or buy on Apple TV, Amazon Prime Video, Vudu.
Rate And Review
Super Reviewer
Rate this movie
Oof, that was Rotten.
Meh, it passed the time.
It's good – I'd recommend it.
So Fresh: Absolute Must See!
What did you think of the movie? (optional)
You're almost there! Just confirm how you got your ticket.
Step 2 of 2
How did you buy your ticket?
Let's get your review verified..
AMCTheatres.com or AMC App New
Cinemark Coming Soon
We won't be able to verify your ticket today, but it's great to know for the future.
Regal Coming Soon
Theater box office or somewhere else
By opting to have your ticket verified for this movie, you are allowing us to check the email address associated with your Rotten Tomatoes account against an email address associated with a Fandango ticket purchase for the same movie.
You're almost there! Just confirm how you got your ticket.
The phantom of the opera photos.
From his hideout beneath a 19th century Paris opera house, the brooding Phantom (Gerard Butler) schemes to get closer to vocalist Christine Daae (Emmy Rossum). The Phantom, wearing a mask to hide a congenital disfigurement, strong-arms management into giving the budding starlet key roles, but Christine instead falls for arts benefactor Raoul (Patrick Wilson). Terrified at the notion of her absence, the Phantom enacts a plan to keep Christine by his side, while Raoul tries to foil the scheme.
Rating: PG-13
Genre: Musical, Drama, Romance
Original Language: English
Director: Joel Schumacher
Producer: Andrew Lloyd Webber
Writer: Gaston Leroux
Release Date (Theaters): Jan 21, 2005 wide
Release Date (Streaming): Dec 27, 2011
Box Office (Gross USA): $51.2M
Runtime: 2h 21m
Distributor: Warner Bros. Pictures
Production Co: Joel Schumacher Productions
Sound Mix: Surround, Dolby SRD, DTS, SDDS
Aspect Ratio: Flat (1.37:1)
Cast & Crew
Gerard Butler
The Phantom
Emmy Rossum
Patrick Wilson
Miranda Richardson
Madame Giry
Minnie Driver
Simon Callow
Ciarán Hinds
Jennifer Ellison
James Fleet
Victor McGuire
Murray Melvin
Paul Brooke
Laura Hounsom
Young Madame Giry
Chris Overton
Young Phantom
Imogen Bain
Carlotta's Maid
Miles Western
Carlotta's Wigmaker
Judith Paris
Carlotta's Seamstress
Halcro Johnston
Oliver Chopping
Alison Skilbeck
Nun , Nurse
Joel Schumacher
Gaston Leroux
Andrew Lloyd Webber
Jeff Abberley
Executive Producer
Julia Blackman
Keith Cousins
Louis Goodsill
Paul Hitchcock
Austin Shaw
Eli Richbourg
Co-Producer
John Mathieson
Cinematographer
Terry Rawlings
Film Editing
David Grindrod
Anthony Pratt
Production Design
John Fenner
Art Director
Celia Bobak
Set Decoration
Alexandra Byrne
Costume Design
News & Interviews for The Phantom of the Opera
12 Divisive Horror Movies That Audiences Loved But Critics Savaged
Ebert & Roeper: "V For Vendetta" Dark, Thoughtful, And That's Good
WonderCon Wrap-Up: Scary Scenes From "The Hills Have Eyes," "The Omen" and "Silent Hill"
Critic Reviews for The Phantom of the Opera
Audience reviews for the phantom of the opera.
The Phantom of the Opera is a true masterpiece, it not only fully realizes the vision of Andrew Lloyd Webber's musical, but it also retains the spirit of the original novel. Newcomer Emmy Rossum gives a stunning performance as Christine, capturing the character's youth and innocence, and Gerard Butler's depicting of the Phantom embodies the character's tortured soul and disillusionment. The sets and costumes are also extraordinary, creating an immersive, fantastical world that's breathtaking. Yet the stylistic tone never overwhelms the story, but instead services to heighten its romanticism, and the themes of social alienation and artificial reality. Translating a musical to cinema is a difficult task, however not only does director Joel Schumacher succeed brilliantly, the visual style of The Phantom of the Opera excesses Webber's stage production.

Thoroughly enjoyable.
It took them, like, 78 tries, but they finally got the musical version, which, in all fairness, didn't hit the stage until nearly 80 years after "Le Fantôme de l'Opéra" came out, but that still narrows the number of adaptations down to about 43 since 1986. Man, this novel has been adapted to death, then back again actually in the form of a phantom, then back to death again, but now, we've got ourselves a little twist... and no film adaptations since, so that should probably tell you about how well this film did with critics... even though it was a booming financial success and hit with audiences, though that's probably because the non-critic drama geeks likely didn't know about Joel Schumacher's filmography. Speaking of finally getting the musical version, this is certainly Joel Schumacher's big return to the magical world of musicals, only this time, he's actually dealing with white people problems instead of trying to be "that white guy" who does a black film, which is probably why this film got better reviews other than "Sparkle", which isn't to say that this film's reviews have been all that glowing. Man, I certainly don't agree with the Rotten Tomatoes consensus, but I love how it goes on and on about how the film is "histrionic, boring, and lacking in both romance and danger", and then they turn right around and basically say, "Oh yeah, but it looks pretty". I reckon the critics can't help but look at cheesiness in a Joel Schumacher film and not think of "Batman & Robin", and considering that Schumacher is nothing short of cheesy, whether it be on a "Batman & Robin" scale or whatever, I guess he'll continue to never catch a break, as sure as Emmy Rossum will clearly have a hard time breaking out as a major star, even with a hit this massive under her belt, and Gerard Butler will never catch a break when it comes to romance films of any kind. Man, that poor son of Scot just isn't doing it for the critics when it comes to romances and, well, that's good, because his romantic comedies deserve it. A film like this, on the other, regardless of what the critics say, is what Butler and Schumacher should be gunning more for. Still, make no mistake, this operatic opus hardly goes unhaunted. Now, we're talking about a Joel Schumacher-directed and written adaptation of a musical adaptation of a romantic drama dealing with an opera here, so it's not like you can't see corny coming, yet that hardly makes the cheesiness any less problematic, for although some fluffiness gets to be snappy, all too often, it's more along the lines of sappy, turning in some cornball set pieces and dialogue that momentarily take you out of the film, though perhaps not as much as much of the forced musicality. The musical aspects that drive this film heavily are indeed competently crafted enough to aid in the final product's being as rewarding as it is, yet the incorporation of the musical goes plagued by a bit of inorganic forcefulness that not only overwhelms certain set pieces with profound prominence of musicality that distances you from reality considerably, as well as over-the-top flashiness to exacerbate the already pretty well-established cheesy aspects, but leaves the plotting that should be built around the music rather than more along the lines of a slave to the musical aspects to come off as more awkwardly manufactured than fluid. The musicality's driving the plot along isn't quite as awkward as I expected, yet awkwardness is there, and common within the musical aspects, and with the musical aspects being so exceedingly prominent in the story structure, you better believe that this film's plotting is often rather problematic. Of course, on the handful of occasions in which plotting isn't driven by musicality, the film's storytelling is still flawed, being not necessarily terribly messy, but rather hurried and under-expository, which isn't to say that Joel Schumacher's directorial missteps end there. Schumacher's directorial efforts are indeed inspired, yet he remains a flawed director handed quite a bit to work with, thus he faults quite often, particularly when it comes to the dramatic aspects, which are generally effective, yet tainted with overblown histroinics that were undoubtedly found and evidently somewhat overlooked in Andrew Lloyd Webber's original play and Gaston Leroux's antecedent novel, yet goes particularly pronounced by the overambition within Schumacher's direction that only drowns out quite a bit of what Schumacher desperately strives to achieve. I'm not at all totally in agreement with the consensus' bold statement that this film fails to capture "both romance and danger", yet there is some spark lost in the midst of Schumacher's overambition, which brings more to light certain aspects of the source material's not translating quite as well as it should have to the silver screen, thus leaving the final product to stand rather short of full potential. Of course, what does make it to the cinematic world organically proves to be a graceful success, maybe not to where the shortcomings are obscured, though certainly to where the final product, as a whole, stands as genuinely rewarding, largely thanks to its, as put best by the consensus, "sheer spectacle". Boasting striking color, near-breathtaking flare and brilliant dynamicity, this film is, if nothing else, a masterpiece of art direction, with John Fenner and Paul Kirby translating Andew Lloyd Webber's spectacular with an abundance of graceful artistry to the thoroughly attractive visuals, complimented by John Mathieson's lushly handsome cinematography. As for the production designs by Anthony Pratt that the art direction compliments, they stand as nothing short of truly tremendous, as well, with Alexandra Byrne's costume designs being cleverly flashy and often memorably definitive of the characters behind the costumes, and Celia Bobak's set decoration being colorfully intricate and engrossingly sweeping in scale, thus truly bringing to life Webber's original vision's spectacle and musicality, which in turn helps greatly in bringing the film to life more than working to the film's detriment, which is saying a fair bit. Clocking in at 143 minutes and going handled by a storyteller who doesn't need substance driven by style to be a flawed storyteller, this film's narrative is told primarily, by a considerable margin, through musical numbers, and while that is certainly a delight to see on the stage, on screen, it often taints storytelling with a kind of awkward style-over-substance that throws off resonance and could very well distance investment, so if you're going to have the guts to make a film of this type, then you better have some powerful musical style, and, well, needless to say, considering the essentially unparalleled success of Andrew Lloyd Webber's original stage vision, this film delivers on upstanding musicality that, I must admit, gets to be a touch flawed, both as a storytelling component and as the holder of the ever so occasional improvable stylistic choice (Seriously, what in Senesino's name is up with that pop rock sound that pops in occasionally?), yet remains thoroughly impressive, with sweeping style and striking substance that both engrosses and entertains as it goes dazzlingly performed, both instrumentally and vocally, which isn't to say that fine singing is the only thing done right by the performers, or at least some of them. Minnie Driver is quite underused as Carlotta Giudicelli, and quite frankly, I'm surprised and a little upset to say that I'm glad, because although Driver has proven herself to be a competent actress, in this film, she slips up, turning in a terrible Spanish accent to make all the worse the overbearing overacting that makes her much more obnoxious than effective as the antagonist, and while no other performance proves to be that faulty, only so many people really standout, due to restraints in material, yet do expect to see quite a few charmers in the secondary or even tertiary cast, and quite a bit of compellingness within the lead cast. Gerard Butler's film-picking tastes have, at least in recent years, proven to be very faulty, and, quite honestly, his overacting self wasn't exactly all the commendable in something like "300", yet I would still consider him a reasonably promising talent who has his moments, with this film being one of his moments, for although he only has so much to work with, Butler captures the misery, mystery and dark depths of the titular and iconic Phantom character with engaging charisma and, towards the end, pretty powerful emotional range, while Patrick Wilson charms as our down-to-earth male protagonist, Raoul, Vicomte de Chagny, and the very lovely leading lady Emmy Rossum compels as the both vulnerable and strong spirit as, Christine Daaé, the iconic center of a dark romance and danger. On-screen performances are hit-or-miss, yet generally work and keep this film going, and really, that's what you can say about a certain off-screen performance, for although Joel Schumacher has never really been all that strong of a director, and one who makes more than a few mistakes with his overambitious execution of this promising project, his palpable inspiration will give this film its fair share of moments of genuinely effective resonance, while keeping consistent in something of a smooth pacing that keeps you generally comfortable with the flow of the film, even with the storytelling mishaps. If nothing else, Schumacher delivers on thorough entertainment value, proving the consensus' statement that this film is "boring" to be particularly wrong by keeping everything lively and colorful, with occasions of true depth, and while such a formula has enough missteps to plague the film with shortcomings, it gets the final product by as a rewarding piece. Closing the curtains, it's hard to look back at this film and not recognize quite a bit of cheesiness in certain dialogue pieces, set pieces and histrionics, as well as a bit of awkwardness to forceful moments in the musicality and other distancing areas of storytelling, thus making for a flawed execution of a promising vision, yet one that still stands strong, supported by the stellar art direction by John Fenner and Paul Kirby, - complimented by striking cinematography by John Mathieson - and production designs by Anthony Pratt that compliment Andrew Lloyd Webber's upstanding musical numbers, which liven up a strong story, brought to life by a couple of charismatic performances - particularly those by our compelling leads - and the, albeit overambitious, yet generally engagingly inspired, smoothly-paced and entertaining direction that goes into making Joel Schumacher's adaptation of Andrew Lloyd Webber's "The Phantom of the Opera" an underrated and fairly worthwhile watch. 3/5 - Good
The Phantom of the Opera is one of the few enjoyable Joel Shumacher films, and whatever problems I had with this film, its still a fantastic musical. I have never seen the original Broadway musical so I may not be the best source for a review, but I have listened to these songs before, and I can tell that they did a fine job at making the songs on the big screen. One large problem I had the film was Gerard Butler, who I felt looked to handsome to be believable as the Phantom of the Opera. His singing voice was the only one I didn't enjoy in the film and its hard to explain but he just doesn't have the voice for a singer. They make his character out to be so hideous when really he just looks like he was given a terrible makeup artist, so I really did not find it believable that everyone would consider him some gross beast. Another problem I had is that I should fee a sense of fear from the Phantom, but they don't give us any thrills are questioning, just Gerard Butler running around in a mask. But I did find I loved the music and was really getting into it, and if I ever got to see the musical in its true form on Broadway I would definently do it. The setting and stage is incredible and everything about the films setting is gorcious, so they really made it all feel beautiful. Its trying to be a good musical and it succeeds, but I wasn't impressed by the cast or the character of the Phantom.
Movie & TV guides
Shop Rotten Tomatoes: Game, Gifts Cards & More
RT Podcasts: Rotten Tomatoes is Wrong
What to Watch - In theaters & streaming
Is The Phantom of the Open on Netflix, Hulu, Prime, or HBO Max?

Featuring stand-out performances by Mark Rylance, Sally Hawkins, Rhys Ifans, and Jake Davies, 'The Phantom of the Open' is a biographical comedy-drama film that recounts the story of a dreamer who manages to achieve the unthinkable. The movie follows Maurice Flitcroft, who had never played the game of golf in his life before participating in the British Open tournament in 1976 with the support of his friends and family. Suddenly finding himself at the pinnacle of professional golf, he now had to compete against elite high achievers of the game who had decades of experience.
The heartwarming and hilarious story of a relentless adventurer is sure to bring a smile to your face. The film has received overwhelmingly positive reviews, and most critics have praised the brilliant performance of the Academy Award-winning actor, Mark Rylance. If you feel the premise sounds interesting and wish to learn more about the movie, then we have got you covered.
What is The Phantom of the Open About?
Maurice Flitcroft is an ordinary crane operator whose relentless and infectious optimism inspires everyone around him. He had always wanted to participate in the British Open tournament, but there was just one issue with his wild dream- Maurice had never played the game professionally before. However, with sheer luck and the support of his loved ones, he manages to qualify for the tournament in 1976, only to find himself surrounded by a bunch of ace golfers. But instead of running away from the challenge in front of him, Maurice decides to give his best on the field, which eventually ends up making him a British folk hero.
Is The Phantom of the Open on Netflix?
People with a subscription to the streaming giant will have to look for the movie on some other platform as it is not part of its otherwise extensive catalog. We recommend our readers alternatively stream another biographical comedy-drama movie titled ' The Dirt .'
Is The Phantom of the Open on Hulu?
No, the Mark Rylance-starrer is unavailable on Hulu. However, subscribers can stream other movies on the platform like ' Take Every Wave: The Life of Laird Hamilton ' or 'I, Tonya .'
Is The Phantom of the Open on Amazon Prime?
Amazon Prime's current offering does not include the biographical comedy-drama film. In case you wish to watch a somewhat similar film, then you will probably enjoy watching ' The Jackie Robinson Story ' or ' Raging Bull .'
Is The Phantom of the Open on HBO Max?
Since 'The Phantom of the Open' is not accessible on HBO Max, people with a subscription can watch other films like ' Private Parts ' or ' Borg vs. McEnroe .'
Where to Watch The Phantom of the Open Online?
The rights to 'The Phantom of the Open' are acquired by Sony Pictures Classics. Now, the film is all set to premiere in the United States on June 3, 2022. People who wish to watch the movie can book their tickets on Fandango . As far as release on video-on-demand platforms is concerned, there has been no official announcement as of now. However, we recommend our readers regularly check platforms like Google Play , Microsoft Store , iTunes , and Vudu .
How to Stream The Phantom of the Open for Free?
Since the biographical comedy-drama film will only premiere in theaters as of now, it is not possible to stream the movie for free. However, we encourage our readers to refrain from using illegal means and watch their favorite content online only after paying for them.
Read More: Best Biopics on Netflix
SPONSORED LINKS
Movie Explainers
TV Explainers
About The Cinemaholic
Every Phantom of the Opera Film Ranked, According to Critics
The Phantom of the Opera has received several adaptations on and off screen, but here's what film critics thought of each movie.
Although The Phantom of the Opera isn't as popular as its Universal Horror peers, such as Dracula and Frankenstein, the tragic hero has starred in multiple film adaptations since the release of the 1910 novel. The most celebrated of those adaptations is the stage musical by Andrew Lloyd Webber, which remains the longest-running musical in Broadway history. While the Webber musical remains the definitive Phantom , there still have been film versions of the Opera Ghost from over the century that range from groundbreaking to downright strange. Based on ratings on Rotten Tomatoes and Metacritic, here's a ranking of every film adaptation of The Phantom of the Opera .
Honorable Mention: The Phantom of the Opera (1962)
Hammer Film Productions is legendary for its groundbreaking horror films , such as The Curse of Frankenstein and Dracula, but in 1962 it also did an incarnation of The Phantom of the Opera. Like the other films from the studio, Hammer gives its signature gritty atmosphere while also delivering on the small spectacles it's now known for. Its Rotten Tomatoes page is confusing because it conflicts with the page of the 1925 film, and its own page lacks info about the cast, crew, title and more, only providing three middle-of-the-road reviews. Furthermore, it lacks a Metacritic score, so for it to be fairly weighed against these other adaptations, it will be an honorable mention.
RELATED: The Best Movie Musicals for the Spooky Season
6) The Phantom of the Opera (1998) - Average Score: 13
Dario Argento is a legendary Italian horror director, and he directed a classic in the '80s called Terror at the O pera. which had a similar storyline to The P hantom of the Opera . Based on this, him doing a version of Phantom should've turned out well, but that wasn't the case. This movie's Phantom doesn't even wear a mask, nor is his face scary, departing greatly from the known image of the character. While The Phantom is always supposed to be creepy, this one depicted him as a rapist with a rat fetish, removing much of the sympathy other versions try to illicit. Most critics were right in their reviews, with the film receiving 13 percent. Fans of Argento should simply watch Terror at the Opera instead.
5) The Phantom of the Opera (2004) - Average Score: 36.5
The long-awaited movie adaptation of Andrew Lloyd Webber's musical has its fans. Despite getting only 33 percent from critics on Rotten Tomatoes , 84 percent of audiences approve of Joel Schumacher's lavish film. The movie is bizarre to watch in retrospect since it features successful actors Gerard Butler , Emmy Rossum and Patrick Wilson. Butler was an inexperienced singer and tried his best, but he was miscast in a role that requires more raw talent and theatrical presence. It also didn't help that his "monstrous" appearance is actually underwhelming when the mask is removed.
RELATED: Matilda the Musical Amplifies the Book's Anti-Fascist Undertones
4) The Phantom of the Opera (1989) - Average Score: 38
Robert Englund played another horror icon in the most slasher-like version of Phantom yet. This film came out during the heyday of both the Broadway musical and A Nightmare on Elm Street 's franchise, so it tries to cash in on both. In this version, The Phantom sold his soul to the devil to become a great composer, but he paid the price by becoming a Freddy Krueger-like serial killer. The critics who were already tired of slasher tropes did not give favorable reviews for this, and reviewer Tim Brayton summed it up best by writing , "Doing a period piece on an '80s slasher budget was a doomed idea."
3) The Phantom of the Opera (1943) - Average Score: 69.5
Claude Rains will live on in cinema immortality for his performance as Captain Louis Renault in Casablanca , not to mention he was also the original The Invisible Man . However, just after he did Casablanca, he starred in Universal's first Phantom of the Opera movie since the 1925 silent film. While it doesn't get the same acclaim as its predecessor, critics generally favor this Phantom thanks to its lavish sets, phenomenal costumes and Rains' intriguing performance. It currently has a solid 76 percent on Rotten Tomatoes and a rating of 63 percent on Metacritic.
RELATED: The Invisible Man's Weirdest Sequel Wasn't Even a Horror Movie
2) Phantom of the Paradise - Average Score: 76
The most interesting and unique film adaptation of The P hantom of the Opera by far is Brian De Palma's Phantom of the Paradise. While Phantom is usually constricted to the Paris Opera House during the 1880s, De Palma defies the conventions with one of the most visually stunning and bizarre movies of the '70s. Instead of the usual setting, Paradise takes place in an alternate modern-day universe, with a hard rock club called "The Paradise" replacing the Opera House. This Phantom is a songwriter who sold his soul to get the woman he loves to sing his songs, only to have a record tycoon steal his music. The shocking visuals, as well as the satire of the music industry, make this arguably the most entertaining Phantom adaptation.
1) The Phantom of the Opera (1925) - Average Score: 90
If there's one adaptation of The Phantom of the Opera that's as well-known as the stage musical, it's this groundbreaking, silent film starring Lon Chaney. While The Phantom is known for his mask, the most iconic image of the character in cinema is of his unmasked face in this film. Chaney himself applied the make-up and prosthetics, which were ahead of their time, and it paid off greatly. Critics wrote about members of the audience screaming upon the face reveal, with some patrons fainting in response. To this day, critics hail it as a classic in early cinema, with Roger Ebert writing , "in its fevered melodrama and images of cadaverous romance, it finds a kind of show-biz majesty."
Cyberpunk 2077: Phantom Liberty (2023)
M | Action, Adventure, Crime, Drama, Sci-Fi, Thriller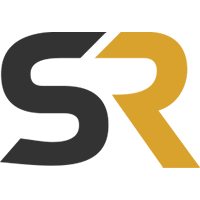 10 Characters In Cyberpunk 2077: Phantom Liberty That Should've Been Romance Options
The new Phantom Liberty DLC for Cyberpunk 2077 offers a captivating storyline and plenty of new content, but disappointingly lacks additional romance options for players.
Despite the absence of romance options, the DLC introduces engaging characters with intriguing backstories, such as Aurore and Aymeric Cassel, the twin netrunners, and David Walker, Tommie's Dad.
Other noteworthy characters include Ronald "Typhoon" Malone, the delightful junk vendor, and Lina Malina, a braindance star with questionable morals.
Despite the new Phantom Liberty DLC including a phenomenal storyline and lots of new content for Cyberpunk 2077 , it sadly did not include any romance options among its newly introduced NPCs. The spy-thriller DLC has many hours worth of exciting missions to do, new weapons and perks to play around with, and lots of new characters with engaging backstories in both the main DLC campaign and the many side gigs. Phantom Liberty 's Dogtown District is home to some colorful characters, and the major people that V interacts with for the story have a depth to their personalities that would be fun to be able to explore even more.
Phantom Liberty 's lack of additional romance options was disappointing in a game where a lot of the fun of the base Cyberpunk 2077 content revolved around character development and relationship building, including some possible romances. Dogtown district may not be the most romantic of locations, but V should have had at least one romance added for the DLC. Here are a few of the fun possibilities that would have been interesting to have seen more of a relationship storyline with.
Related: How Much Content Is In Phantom Liberty DLC Compared To Cyberpunk 2077
Aurore And Aymeric Cassel
Aurore and Aymeric Cassel are twin netrunners in Cyberpunk 2077 Phantom Liberty who are part of the main questline with Solomon Reed, particularly in the "I've Seen That Face Before" quest. The twins have some questionable morals, letting money guide their actions more than any integrity or conscience, yet they are incredibly interesting individuals. Aurore is more outspoken while Aymeric is a bit quieter, and both are very good-looking NPCs as well. Unfortunately, their story didn't have a very happy ending in Phantom Liberty , but these vibrant characters deserved to have more screen time.
David Walker, Tommie's Dad
David Walker plays a very small part in Cyberpunk 2077 , so much so that most will likely only know him as being Tommie's Dad. In the Phantom Liberty side gig "Talent Academy," Tommie was a child who was a hopeful future athlete with the Biotechnica sports facility that V is asked to look into. After the events of the gig, V can chat with David Walker about everything that happened. He actually was more upset that Tommie wasn't going to be a star than he was about anything else, but being a parent is a unique trait in the game, and could add interesting dialogue and plot if V was able to get to know him better and romance him.
Ronald "Typhoon" Malone
Ronald is a junk vendor near the Capitan Caliente restaurant whom V has to talk to in order to get information on what is going on for the quest "Lucretia My Reflection." Despite playing such a small part in the Phantom Liberty story, Ronald is not only very useful but is a delightful character who is interesting and fun to talk to. He seems to have a better understanding of a lot of how the world of Cyberpunk 2077 works than most and has a hopeful attitude that is just entertaining and fun.
Robot Bartender
Another NPC with a very small role, and no actual name, is the Robot bartender in Alex's bar, The Moth. Robot needed to have more interactions with V, partly because they likely could have been useful in combat, but also because they seem to be one of the most intellectual characters in the game. For example, when asked, " How'd someone like you end up in a place like this? " Robot will respond with a quote from The Transformation of DAPHNE Into A Lawrel by the Roman poet Ovid:
Robot: "Gape Earth, and this unhappy wretch intomb; Or change my form, whence all my sorrows come. [...] The tree still planted in th'unfinish'd part. Not wholly vegetive, and heav'd her heart."
Yes, this is a robot, but somehow in a cyberpunk world that doesn't seem so strange to have as a romance option.
Mr. Hands was also the fixer in Cyberpunk 2077 , yet for Phantom Liberty, he seems to have changed in nearly every way, including voice acting, personality, and more. Where he previously was just a shadowed phone call, he takes on a much larger role in Phantom Liberty. Admittedly, it would be strange to have V form a deep relationship with the fixer, yet the character of Mr. Hands is one that would be fascinating to see take on that role and get a lot more backstory and lore to this important NPC.
Lina Malina
In Phantom Liberty V gets to interact with the famous braindance star, Lina Malina, for the "Dazed and Confused" side mission. Lina was apparently kidnapped and V is asked to rescue her, but finds that things aren't exactly what they seem. The missing BD actress is not the noblest of characters, but being able to have a famous star as a romance option, even just for a temporary portion of the game, could be very entertaining.
Alena Xenakis AKA Alex
Alex is a member of the Federal Intelligence Agency who is working undercover in Dogtown at the time that V comes on board to help. Alex is a beautiful NPC who used to be an aspiring braindance actress like Lina, but now uses her acting skills for the FIA instead. Throughout the DLC storyline, Alex is a big help to V and is an engaging character with a fascinating backstory.
President Rosalind Myers
Romancing the President of the New United States of America might be a bit of a stretch, even for Cyberpunk 2077 , but the possibility would still have been amusing to have seen. After all, V saves President Rosalind Myers and helps her through a very difficult time, even hiding out together in an abandoned apartment. The different backgrounds may not work well long-term, but sometimes opposites attract.
Songbird AKA Song So Mi
Avoiding spoilers as much as possible, there are a lot of complications with the idea of romancing Songbird in Phantom Liberty , beyond just the fact that she and V are coworkers on a sensitive mission to save the President. This is disappointing, particularly as the character of Song So Mi is a major one who has a deep story and fascinating history. She would have made an intriguing romance candidate and likely would have been one if developers had chosen to add romance in Phantom Liberty .
Related: Idris Elba Will Make Me Play Cyberpunk 2077
Solomon Reed
Solomon Reed, the tough FIA agent for the New United States of America, is not only an amazing character in his own right but is made even better by being played by the incredible Idris Elba. The character of Solomon Reed is well crafted, with many twists and turns to his backstory and an intelligence and strength that is noteworthy. Solomon Reed is about as close to being James Bond as Cyberpunk 2077 gets with his perfect portrayal of an undercover spy, and there aren't many who wouldn't want that type of character as a romance option.
Cyberpunk 2077 sequel gets promising update after Phantom Liberty release
What's going on with Project Orion ?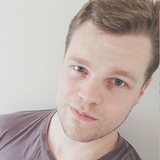 Cyberpunk 2077 developer CD Projekt has given a promising update on the game's sequel, following the successful release of Phantom Liberty .
A follow-up to the controversial action-RPG was announced last year, under the name Project Orion and to be developed by CD Projekt's new North American studio.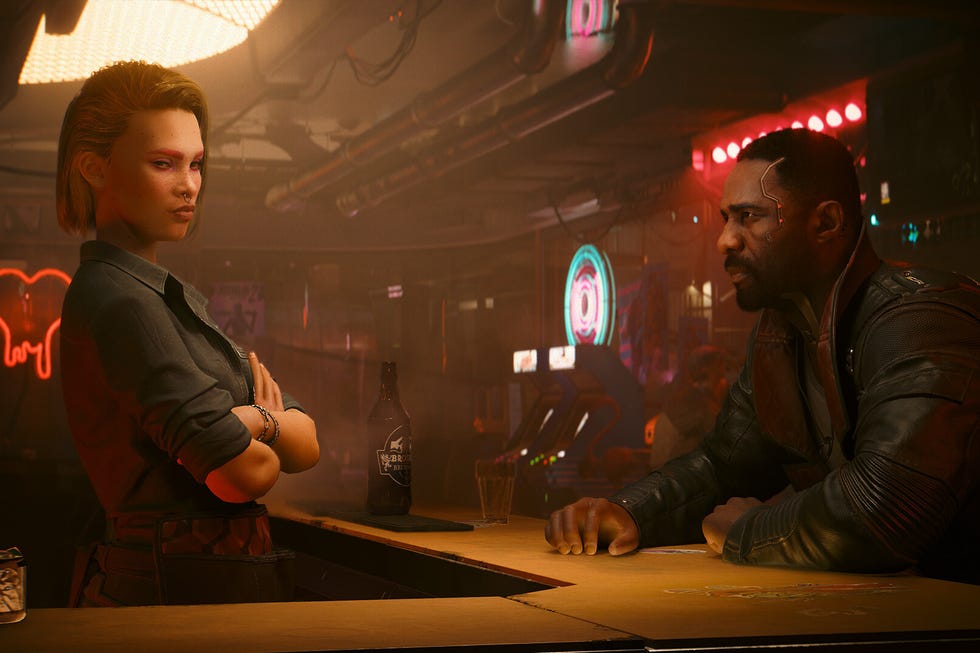 Related: Starfield is a stunning space adventure but has one major problem
"This project is on a conceptual design level right now, and it's going to be designed by a team of veterans who were responsible for fine-tuning Cyberpunk 2077 and designing Phantom Liberty ," he said.
"We're going to work out of [the] North America, Vancouver and Boston locations. Team leadership are already there. And late in 2024, we're going to work with teams comprising several dozen people, while as a target, half of the developers are going to work out of northern US and the other half out of Poland."
Upon its initial release, Cyberpunk 2077 was heavily criticised for a litany of bugs and glitches, and poor performance , especially on console. The studio itself was also called out for employing crunch (working overtime for extended periods) despite saying it wouldn't do that.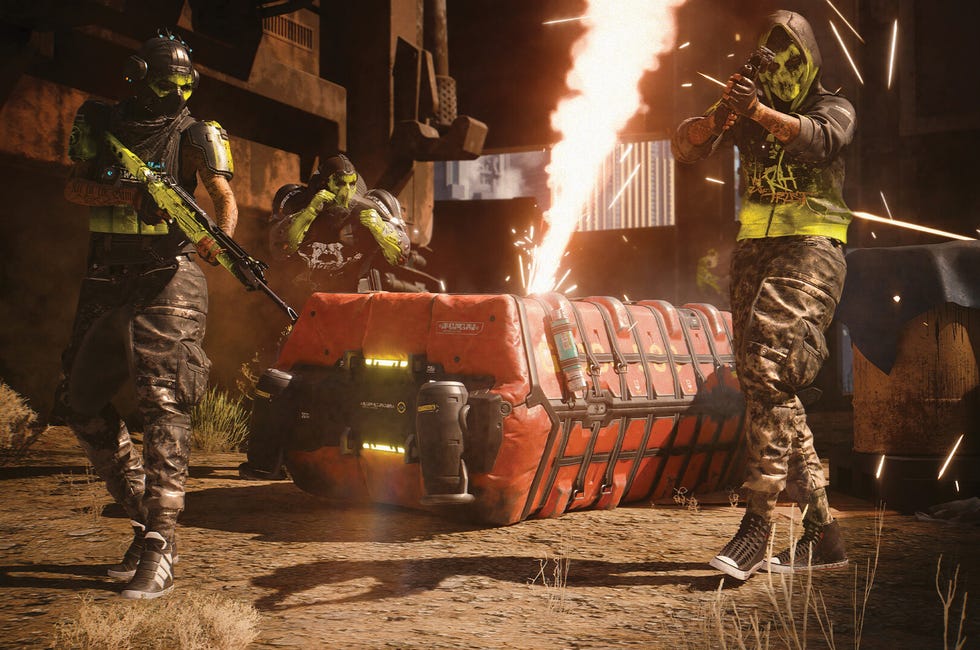 Related: Assassin's Creed Mirage 's Metacritic score is revealed as reviews drop
At the time, Head of studio Adam Badowski said : "The majority of the team understands that push, especially in light of the fact we've just sent the game to cert and every day brings us visibly closer to shipping a game we want to be proud of. This is one of the hardest decisions I've had to make, but everyone is well compensated for every extra hour they put in. And, like in recent years, 10% of the annual profit our company generates in 2020 will be split directly among the team."
Public opinion on the game has since warmed due to a host of patches that not only fixed bugs and improved performance, but overhauled the RPG mechanics as well.
When Project Orion was first announced last year , CD Projekt also announced a whole new trilogy of mainline The Witcher games, as well as multiple spin-off names.
Cyberpunk 2077: Phantom Liberty is out now on PS5, Xbox Series X|S and PC.
.css-9shoo0:before{background-image:linear-gradient(to right,#51B3E0,#51B3E0 2.5rem,#E5ADAE 2.5rem,#E5ADAE 5rem,#E5E54F 5rem,#E5E54F 7.5rem,black 7.5rem,black);content:'';height:0.25rem;position:absolute;top:0;width:100%;} Gaming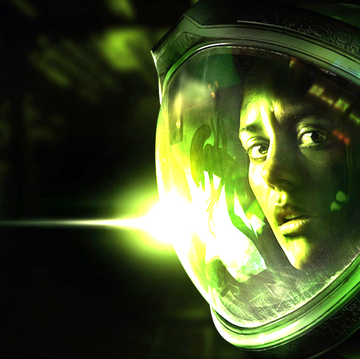 Best PS5 deals - plus PS5 Slim finally revealed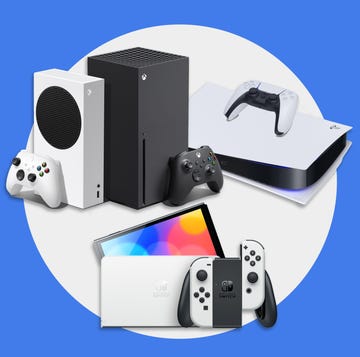 Best gaming deals for Amazon Prime Day 2023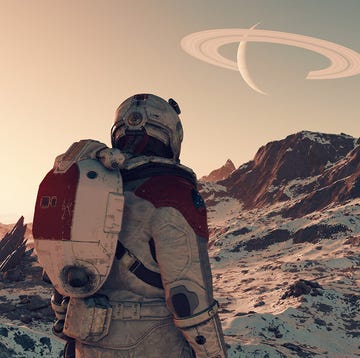 RTX 4080 and 4090 graphics cards on sale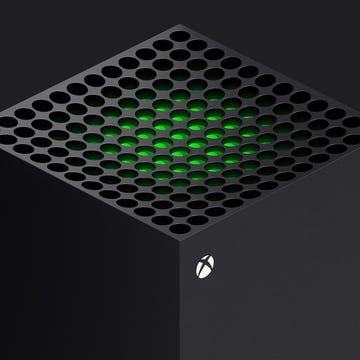 Xbox Series X refurbished price dips to under £400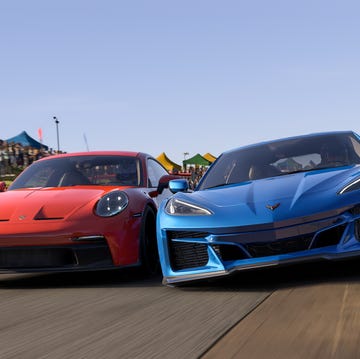 Xbox Game Pass free games for October 2023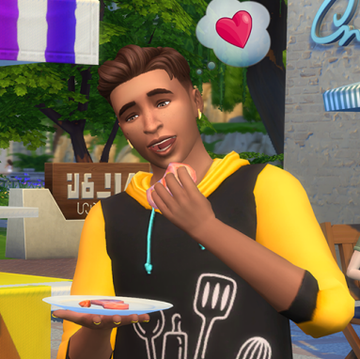 The Sims 4 proves it needs to do more Stuff Packs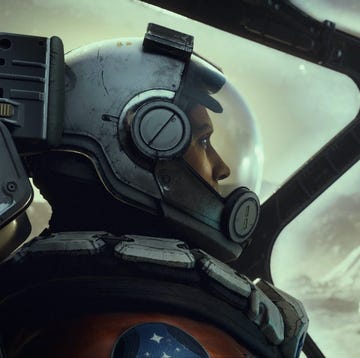 Starfield is stunning but has one major problem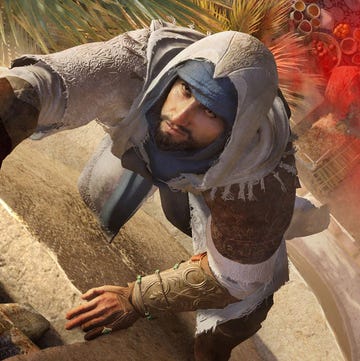 Assassin's Creed Mirage Metacritic score revealed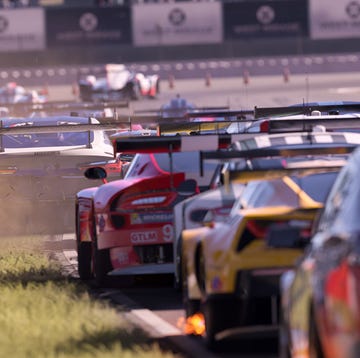 Forza Motorsport lands solid Metacritic score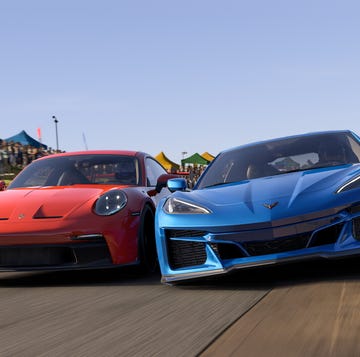 The new Forza is friendly towards newcomers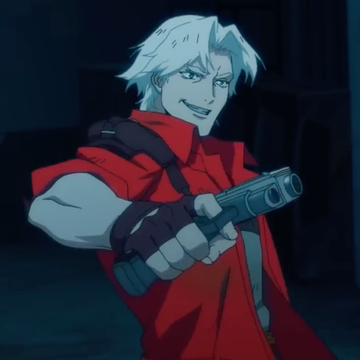 Netflix teaser for Castlevania boss' new series