Your cart is empty
Have an account?
Log in to check out faster.
Item added to your cart
You may also like.
Extended Holiday Returns
Free Shipping on All Orders
Price Match Guarantee
Financing As Low As 0% APR with Affirm
1.866.961.7781

Review: Devialet Phantom I & II Wireless Speakers
Devialet upgrades their phantom series.
After years of success with their Phantom Premier and Phantom Reactor speakers, Devialet has unveiled their Phantom I and Phantom II series speakers and we're here to take the confusion out of the new line-up and break down what you need to know about the changes.
Barely a day goes by that someone doesn't ask us about the Devialet speakers on demo in our showrooms . "What's that?!"... "Whoa, are these speakers?"... "They look so cool, but how do they sound?" Devialet makes some of the most head-turning, conversation-starting, cool-looking speakers out there. Their Phantom wireless speakers are iconic and unmistakable in design and, unlike some other brands out there that may look really cool but sound like crap (sorry), we can confidently say Devialet's speakers really do sound as good as they look. The Phantoms emit ultra-dense sound with physical impact and have been revolutionizing the speaker game since their release as references for acoustical excellence.
So, with the new 2021 line-up Devialet has kept their signature space-age styling but have delivered a refreshed look and made some much-needed technology upgrades to offer better connectivity and enhanced audio.
Devialet Phantom I vs. Phantom II:
First off, Devialet changed the naming conventions of their Phantom line-up. The Phantom Premier will be know as Phantom I (103dB or 108dB) and the Phantom Reactor will be known as the Phantom II (95dB and 98dB). Both units have matching stands with options for the treepod (aka tripod stand) or the tree (a single unit speaker stand). Aside from the name changes, the big story are the upgrades to the Phantom I wireless speaker. Devialet introduced new colorways, an improved next-gen processor, and AirPlay2 and Roon Ready support.
Phantom I upgrades at a glance:
Brand new user experience with intuitive app interface, including Devialet Remote for precision handling.
Enhanced connectivity with Airplay 2, Hi-res on several sources, IP control, etc.
Increased power efficiency with lower energy consumption = high-end, ultra-dense sound with more power, clarity, and precision from infrabass to the most extreme treble.
New, modern colorways available in an exclusive white or black matte finish, with new sets of side panel options.
New side panels: Light Chrome, Matte black, Gold, Dark Chrome
New logo: Devialet tear redesigned and modernized
Next-gen chip: Devialet Intelligence Processor gathering SAM, AHD, Magic Wire, Class A, DAC in a single chip
The Phantom I has new colorways, finishes and packaging, and will also now be packaged with an included sleek, round-shaped remote to control playback. The new speaker comes in two power levels: the 103dB model with a a frequency range of 16Hz to 25kHz is available in light chrome or matte black. The 108dB with a with a frequency range of 14Hz to 27kHz is available with dark chrome or gold side panels. Both the Phantom I and Phantom II have colorway options in Opera De Paris, with luxe gold leaf side panels. The special edition Opera De Paris models were created in partnership with the Paris Opera and inspired by the iconic gilded interiors of the space.
The Phantom I's brand new next-gen processor means thermal dissipation will be "up to 4 times more efficient" which will result in less wear and tear on components and better power consumption overall. This, along with Devialet's Analogue Digital Hybrid (ADH) amp, a proprietary technology the company says can deliver the quality of an analogue amp in a digital-sized package, should allow the Phantom I to provide "best-in-market performance in terms of compactness to power fidelity ratio". Remember what we said above about these little speakers sounding as good as they look? Devialet's entire philosophy is about achieving "high-end ultra-dense sound with power, clarity and precision like nothing you've ever encountered".
And, not to be outdone by it's little brother, the Phantom II, the Phantom I's connectivity was improved with the new Devialet app that allows multi-room configuration between all Phantom models, and support for AirPlay 2 so you can bypass the Devialet app if you choose and stream music directly from your iPhone. Roon Ready support also now allows for Hi-Res Audio streaming. Phantom's open architecture lets you get straight to the music you love: AirPlay 2®. Spotify Connect, Roon Ready, UPnP.
The Phantom II feature set remains largely the same as its predecessor, the Reactor, but will be also now be available in a matte black option, as well as iconic white, and gold leaf.
Like the Phantom I, the Phantom II speaker comes in two power levels: the 95dB model with a frequency range of 18Hz to 21kHz is available in iconic white chrome or matte black. The 98dB with a with a frequency range of 18Hz to 21kHz is available with dark chrome or gold side panels.
To clarify any confusion around the different max volume power levels of the Phantom speaker models, basically, the main difference between Phantom II 95 dB and Phantom II 98 dB, for example, is just that: their power. Phantom II 98 dB can achieve twice the power of Phantom II 95 dB. It all comes down to personal preference... and your budget, of course.
New Devialet Multiroom for Phantom
Both the Phantom I and Phantom II now offer multiroom capabilities. Using the new Devialet app, you have the option for three different playback modes. Multi -zone play lets you play the same music to multiple speakers in different rooms of your home. Single-zone play lets you play to multiple Phantom speakers in the same room. Individual play lets you listen to whatever you want in oh Phantom speakers in different room in your home. Listen to jazz in the kitchen while someone else enjoys a podcast on the couch. Control your volume and manage zones directly in your own Devialet apps.
Stereo Pairing: Two Phantoms is Better Than One
When it comes to stereo pairing with Devialet Phantom speakers, 1 + 1 = 3. Create a stereo pair and gain up to three extra decibels. A pair of Phantom speakers in stereo is a compact hi-fi system that packs a serious punch. With left and right channel synch, it delivers an incredible soundstage in a sleek package.
A Memorable Experience
Founded in 2007, Devialet is a French acoustical engineering company operating at the intersection of luxury and cutting edge technology and a Devialet encounter in our showrooms is one to remember. The space-age design, atop a tabletop or perched on one of the matching modern stands, is, as we said above, a head-turner. One might even call it a polarizing design: you either love it, or you hate it. But, when you listen to these wireless speakers, the spherical shape and purist design becomes so clear and purposeful and the haters usually become fans. The unique design, consisting of 981 parts protected by even more patents, is engineered with a focus on function to deliver sound and even physical impact that is unrivaled from such a compact profile. Devialet stands confidently behind their promise that "0 distortion, 0 saturation and 0 background noise ensure you get nothing but audiophile-grade playback, even at 900W".
The new Phantom upgrades prove that Devialet is still relentless in their pursuit to continue to improve on and deliver an emotional musical experience in a truly unique fusion of engineering and design that impacts your auditory, visual, and even tactile senses.
Devialet Phantom Wireless Speakers
Choosing a selection results in a full page refresh.
Devialet Phantom Reactor 600 review
Innovative wireless speaker with impressive bass tested at £990 / $1090.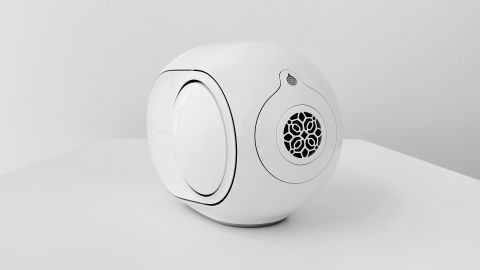 What Hi-Fi? Verdict
Stunning and bold in its design, the Phantom Reactor 600 unfortunately makes much less of an aural impact
Exceptional build
Impressive bass
Intuitive app
Timing is an issue
Lacks dynamic expression
Why you can trust What Hi-Fi? Our expert team reviews products in dedicated test rooms, to help you make the best choice for your budget. Find out more about how we test.
Until recently, many people might have considered Devialet's Phantom range of premium wireless speakers too rich for their blood. The entry-level Classic Phantom, for example, boasts 1200 watts of power and comes with a £1590 price tag.
Now Devialet has introduced two smaller, slightly more affordable models, the Phantom Reactor 600 (£990) and Phantom Reactor 900 (£1290). The Reactors look like scaled-down versions of the existing Phantom models and still pack in a full dose of the range's innovative technologies for that decent saving in cost.
On review here is the Phantom Reactor 600, so-called because of its impressive 600W power amplification. It is similar to its siblings in that it's completely dissimilar to any wireless speaker you've ever seen before.
So, how to describe this sixth member of the Phantom family? Alien bug? Storm Trooper's lunchbox? Something out of a Bjork music video? That's as close as we can get.
It is almost kitten-like in terms of size and personality – just waiting to be scooped up into your hands. Anthropomorphic tendencies abound here; the Reactor 600's two side-mounted cones pulse outwards, both on alerting you to its readiness and when delivering music. It's stroke-ably stylish, but still solid.
Devialet Silver Phantom review
But for all this cuteness, it is a lion when it comes to output. The Phantom Reactor 600 is amplified by 600W of power and good for a claimed maximum 95dB sound pressure level (SPL), which is similar to the noise produced by a chainsaw or motorbike at close range. It's loud, and also surprisingly heavy, weighing in at 4.3kg.
Set-up is a breeze through Devialet's app, whether you're using one Reactor 600 or stereo pairing two of the things. The in-app playback options include Bluetooth, Spotify, AirPlay and UPnP, and for physical inputs, there's a 3.5mm analogue and optical audio at the back.
You could always use your phone or tablet to access music from streaming services, but unlike some of its competitors, Devialet doesn't offer Tidal or Deezer as embedded options here. The Devialet app itself is intuitive, simple to use and features a volume dial, but otherwise there are no EQ functions.
Devialet offers 'legs' for the Reactor; three stems screwed into a base that then attaches to the underneath of the unit. A downside is that they're not adjustable, leaving your Reactor at about hip-height.
Devialet Gold Phantom review
We load up some tunes via Spotify, and our initial impressions are of a crisp, clear, forward and attacking sound. The heeled footsteps on concrete during the prologue of Coheed And Cambria's In Keeping Secrets Of Silent Earth: 3 advance towards the ringing telephone with a piercing clarity. There's plenty of detail here, even down to Claudio Sanchez's initial intake of breath before he delivers his opening lines.
It's a scale of delivery that we wouldn't expect from a speaker of the Phantom Reactor's compact proportions. The sound is precise, uncluttered and easily fills our room. The bass in particular is even more impressive.
D'Angelo's Devil's Pie is typified by one of the grimiest, funkiest bass-lines in neo soul. Few speakers with these proportions can deliver it, but the Phantom Reactor 600 reaches depths with a responsive rumble that's about as technically flawless as one could hope for in a speaker of this size.
Frequency response 18Hz – 21kHz
Bluetooth Yes
AirPlay Yes
Spotify Yes
Optical/analogue ports Yes
Alexa/Google Assistant enabled No
But while D'Angelo's bassline is competently represented in terms of register, the head-nodding swing is not. With the bass so exposed, lack of timing is an issue to the point that it's actually quite an unmusical sound – the artist's trademark lethargic, lilting interplay between drums and vocals isn't obvious enough.
We play Beyonce's Partition and, while her vocals are crisp and forward, there's little in the way of texture or dynamic variety, making Queen B's vocal feel louder than it is in the mix. As she commands the crowd to greet her with "Hey, Ms Carter" we hear her clear, bell-like timbre, but the Phantom Reactor 600 cannot quite convey the expressive depth of her voice, nor the playfulness.
Switching to psychobilly, we stream King Kurt's frantic, fiesty Gather Your Limbs . Amongst the cacophony of sound, both the comedic timing and the warmth in lead singer Smeg's outbursts are lacking. This is a band that demands audience interaction, but the rhythmic goading of the crowd and counterplay between guitars doesn't quite come across.
The four-star Naim Mu-So Qb now comes in at just over half the price of the Phantom Reactor 600, and while it can't compete in terms of bass, it delivers a notably more cohesive, musically pleasing sound.
We listen to two 600s configured as a stereo pair, too, and the sound does open up, filling our room with impressive volume and weighty bass that is well-distributed. For many, that meaty delivery coupled with a futuristic look might be ideal, but our issues with a slight dischord in terms of musicality persist.
To clarify the potential investment, two Phantom Reactor 600s would set you back more or less £2,000 – money that, if it's excellent wireless standmounts that you're after, would be better spent on the KEF LS50 speakers.
The Phantom Reactor 600 looks nothing short of other-worldly. It handles bass admirably and scores high marks for both user-friendliness and connectivity. For many, that will be enough. However, listening to music should be enjoyable, and it does border on academic here.
If a futuristic aesthetic and an impressive volume level are paramount, the Phantom Reactor 600 could be the speaker for you. But the sound feels computerised, and there are more melodic options available for your money.
Best wireless speakers 2019
Read all our Devialet reviews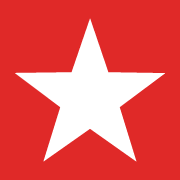 What Hi-Fi?, founded in 1976, is the world's leading independent guide to buying and owning hi-fi and home entertainment products. Our comprehensive tests help you buy the very best for your money, with our advice sections giving you step-by-step information on how to get even more from your music and movies. Everything is tested by our dedicated team of in-house reviewers in our custom-built test rooms in London, Reading and Bath. Our coveted five-star rating and Awards are recognised all over the world as the ultimate seal of approval, so you can buy with absolute confidence.
Read more about how we test
Selected Categories
Loudspeakers
Digital Sources
Analogue Sources
Cables and Interconnects
AC Power Products
Accessories
In-ear Monitors
View All Reviews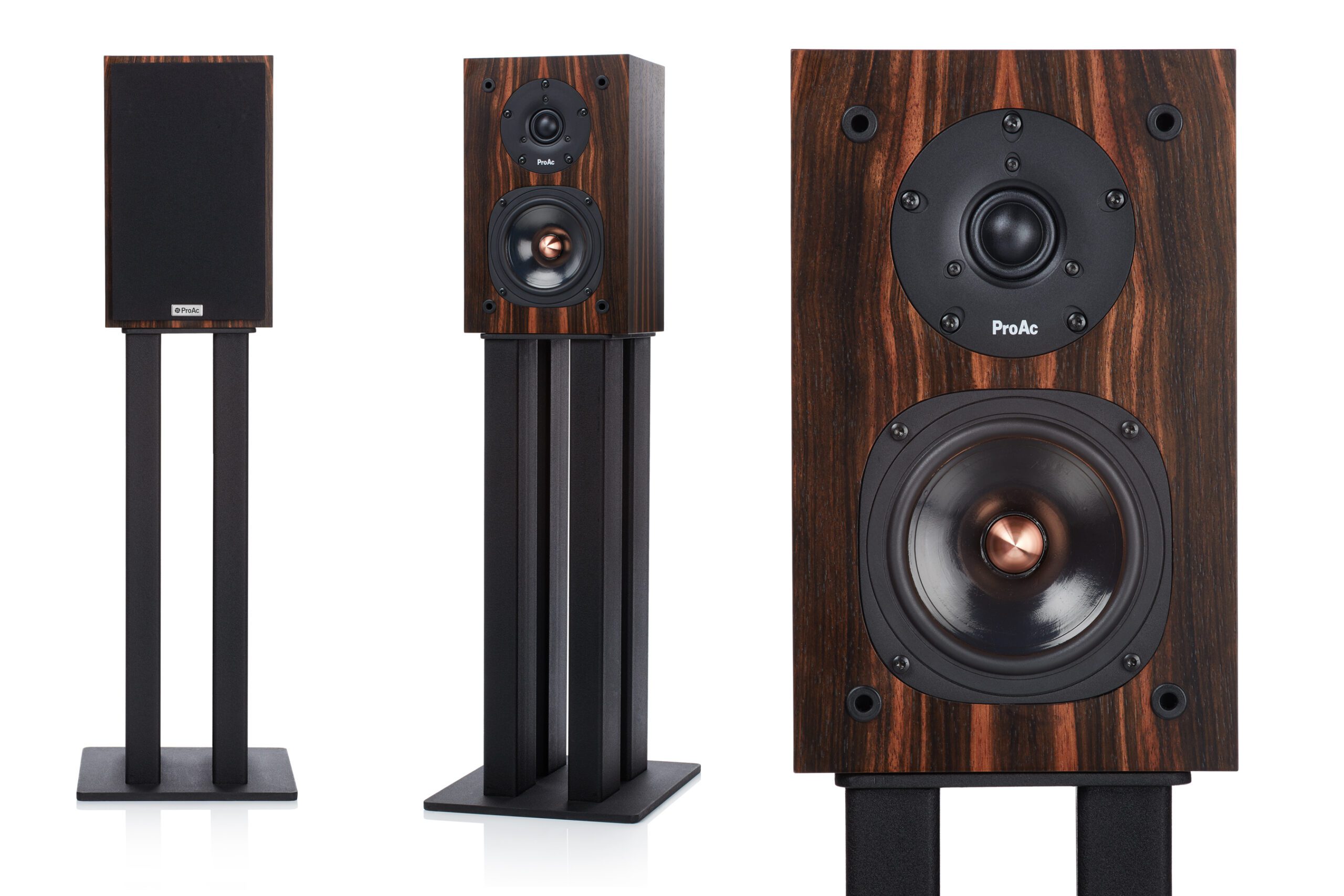 Featured Reviews
ProAc Tablette 10 Signature
Bowers and Wilkins 802 D4
Best Turntables under £3000
Chord Electronics Mojo 2
Edifier Stax S3 Spirit
Nordost Odin 2 Tonearm Cable +
View All Buyer's Guides
Latest buyer's guide.
Hi-Fi+ Directory of High-End Audio Manufacturers
Featured Buyer's Guides
Hi-Fi+ Guide to Headphones, Earphones & Related Electronics
Hi-Fi+ Guide to Audio Sources 2018
Hi-Fi+ Guide to Loudspeakers 2017
Hi-Fi+ Guide to Digital Audio
Competitions
Back Issues
Print Subscription
Digital Subscription
Begin typing your search above and press return to search. Press Esc to cancel.
Devialet Phantom I
From the Devialet press release: Paris, 2nd February 2021  –  Devialet  today introduces Phantom I: an evolution of the game-changing Phantom all-in-one speaker, and the next step in Devialet's mission to redefine the place of sound in people's lives. 
DEVIALET'S BEST JUST GOT BETTER 
Devialet's flagship compact speaker, Phantom, embodies Devialet's vision: to elevate sound to its rightful place in our lives, providing audiences around the world with a uniquely intricate and moving listening experience. 
Since its release, Phantom has revolutionised speaker technology and become a point of reference for acoustic excellence. By combining a series of radical proprietary technologies, Phantom consistently shatters expectations at every step of the sound reproduction chain, with zero distortion, zero saturation and zero background noise. 
Now, Phantom is being taken to the next level with the introduction of a new iteration of the state-of-the-art speaker. 
Ken McAlpine, Devialet's CTO, says: 
"The Phantom speaker has become a symbol of everything Devialet represents, embodying our dedication to audio excellence and unique design. Phantom I, with its refreshed design and high-resolution listening experience, brings us even closer to perfection. 
It's another step towards our mission to deliver meaningful audio experiences to all."
THE LATEST HARDWARE FOR AN IMPLOSIVE SOUND 
Phantom embeds Devialet's ADH® (Analog Digital Hybrid) signature patented amplification technology. Working in parallel, the analog amplifier reproduces an unspoilt signal and sends it to the digital amplifiers, which are then able to translate it digitally. In other words, ADH® combines the sophistication of analog with the power and compactness of digital. 
As well as ADH®, Phantom features several of Devialet's other world-class patented technologies, including: Speaker Active Matching (SAM®) to ensure perfect control of the speakers and high acoustic fidelity; Heart Bass Implosion (HBI®), the acoustic process that emits bass sounds with extreme depth and physical impact; and Active Cospherical Engine (ACE®), the speakers spherical design which is carefully crafted to reproduce sound and diffuse its energy linearly in all directions. 
With these technologies at work, the Phantom continues to provide best-in-market performance in terms of compactness to power fidelity ratio. 
Phantom I now features Devialet's unique next generation audio processing chip, embedding signal processing and amplification performance in a unique System on a Chip (SoC) for high-power, high-performance audio whenever you need it.
These critical enhancements offer better acoustic along with improved thermal dissipation, making Phantom I up to 4 times more energy efficient than the previous Phantom generation. 
A MODERN YET TIMELESS DESIGN, NOW IN MATTE, BLACK AND WHITE
Since founding, Devialet remains on a mission to achieve simplicity in engineering but also in design. 
Phantom's iconic design remains one-of-a-kind, carefully crafted to reflect both the purity of the sound you hear and the extreme power it holds within. 
Phantom I embodies the best of Devialet's design ethos and the next generation of Devialet products. Phantom's iconic spherical design has been updated with a modern matte finish, now available in black and white to either let it stand out or fit in, with new signature side panels, accessories and packaging. 
As for accessories, which have a direct impact on listening experience, Devialet introduces Arch to connect analog sources to Phantom I. 
Emmanuel Nardin, Product & Design Director, and co-founder at Devialet, says: 
"Ambitious design and acoustic excellence are at the heart of all Devialet products. To us, Phantom I is the marriage of these two visions, a perfect balance of artistry and technology. 
Embracing Devialet's core design ethos with more precise, carefully considered details, 
Phantom I feels even more modern, sophisticated and timeless than ever before. It's a huge achievement for us and we are excited to see the Phantom family raise the bar once again." 
NEW PHANTOM I RANGE 
Phantom I is available at two power levels, each in two colourways. 
Phantom I 103 dB  comes with light chrome or matte black side panels ; it delivers a maximum volume of 103 dB SPL,, with infra-bass of 16Hz and diamond sharp treble of 25kHz. 
Phantom I 108 dB  comes with dark chrome and gold side panels and offers up to 108dB SPL and even more extreme bandwidth of 14Hz to 27kHz. 
A RICHER USER EXPERIENCE
Devialet's team of engineers have worked hard to avoid compromises: incredible sound, wrapped in a beautiful package and topped with practical new features and usability. 
New Devialet OS to bring more ways to play with Phantom and stream Hi-Res files through Roon Ready
A straightforward Devialet app to allow multi-room configuration between all Phantom models.
AirPlay2 to give users further ability to configure multiroom set up by streaming audio directly from the control device (iPhone) to multiple AirPlay speakers without the use of the Devialet app.
Enhanced UPnP (universal plug-and-play) capabilities up to 24 bits for compatibility with apps such as BubbleUPnP and mconnect Player. 
A more intuitive interface including new LED signals at the rear of the Phantom for status checking, and a new stand-by mode.
A newly designed remote control included with every Phantom I for a crisp user experience wherever you are seated. 
A NEW ERA FOR DEVIALET 
A new breed of speaker, Phantom I pushes the boundaries of audio engineering one step further. At the same time, Devialet's Phantom Reactor, still immense but even more compact, is being renamed as Phantom II, to bring greater continuity to the Devialet Phantom brand and family.
Phantom I retails from £1,890 and is available at the likes of John Lewis, Selfridges and Harrods as well as through Devialet's website and own stores. 
Tags: FEATURED
Latest Videos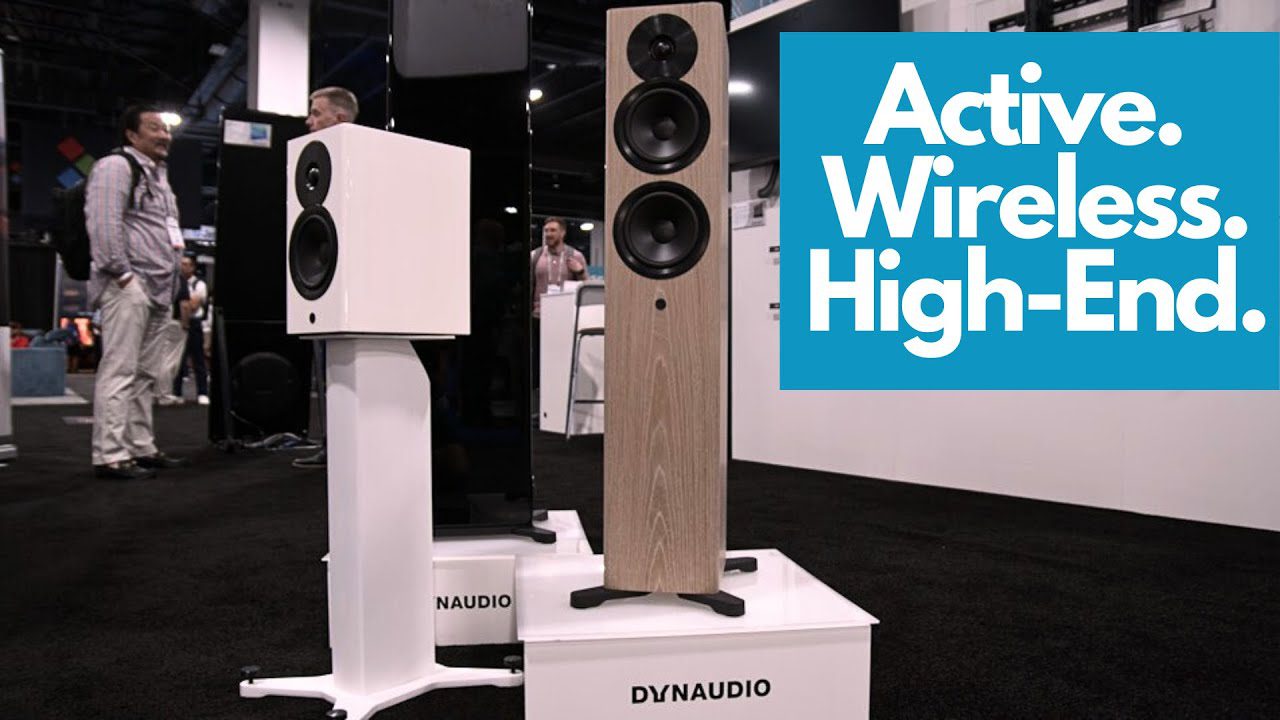 Dynaudio Debuts Focus Series active wireless Loudspeakers | CEDIA 2023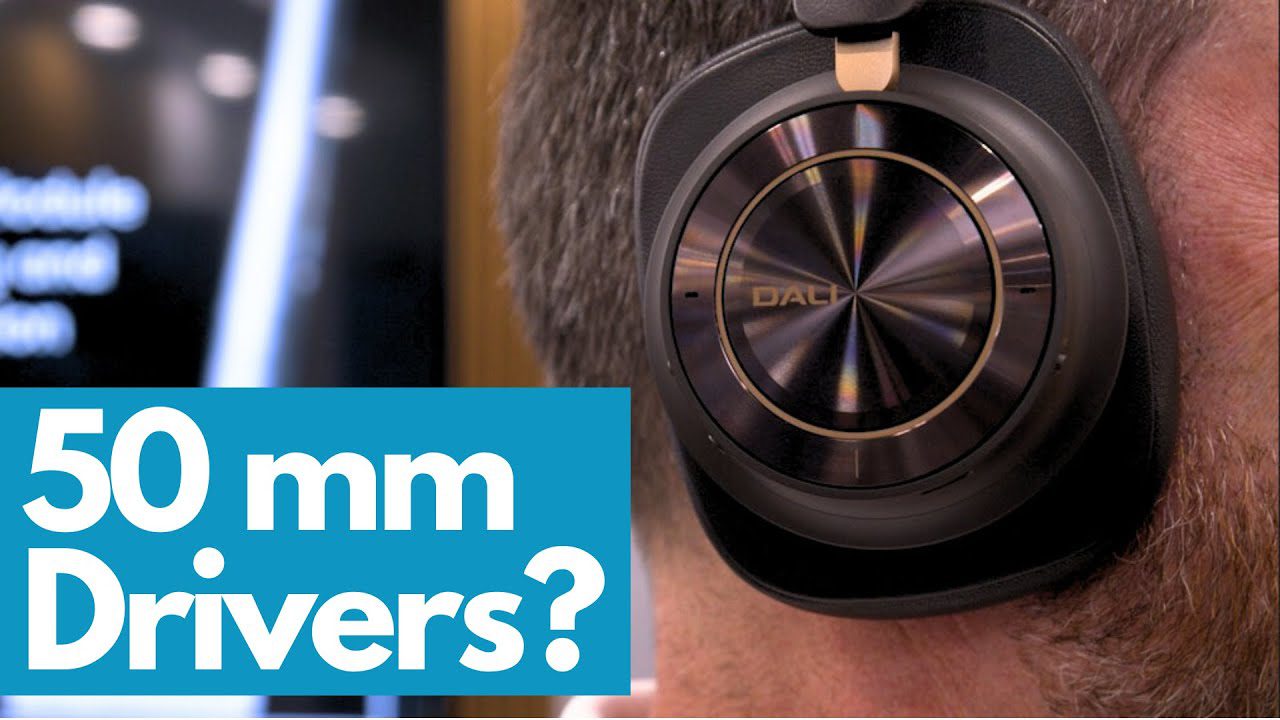 DALI's NEW IO-12 Wireless Headphones | CEDIA 2023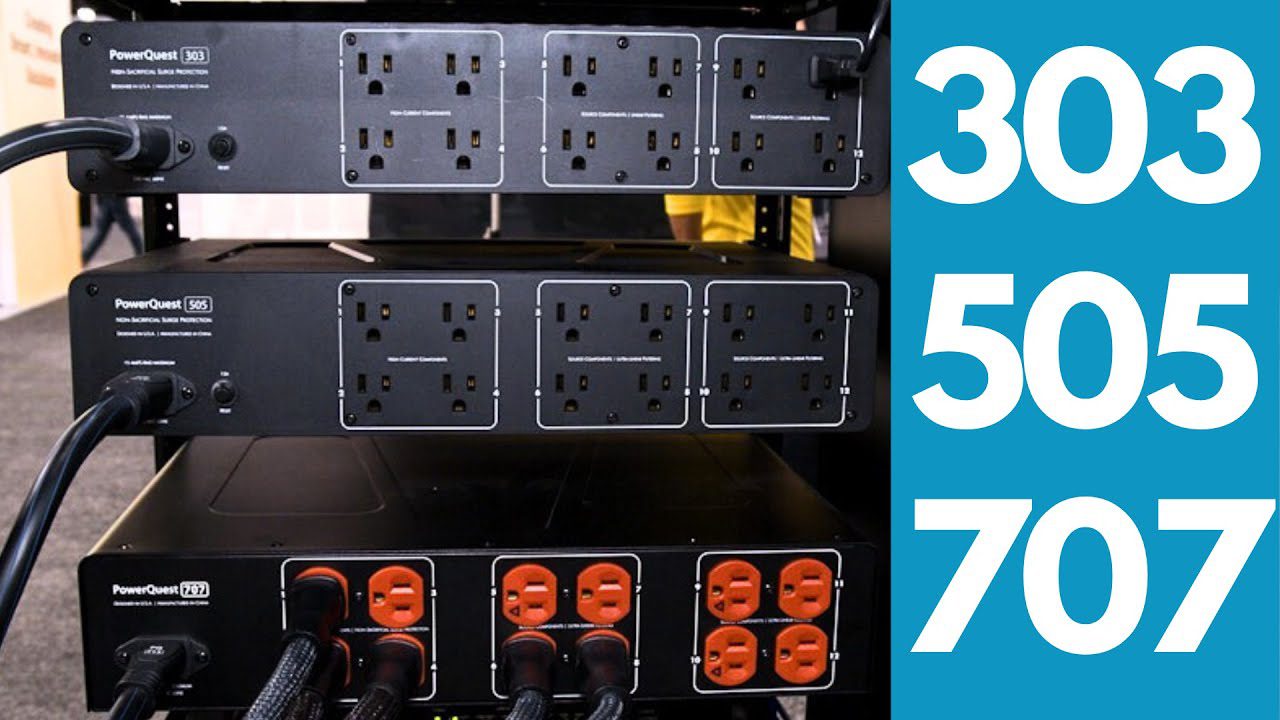 AudioQuest Debuts NEW PowerQuest A/C Conditioners Series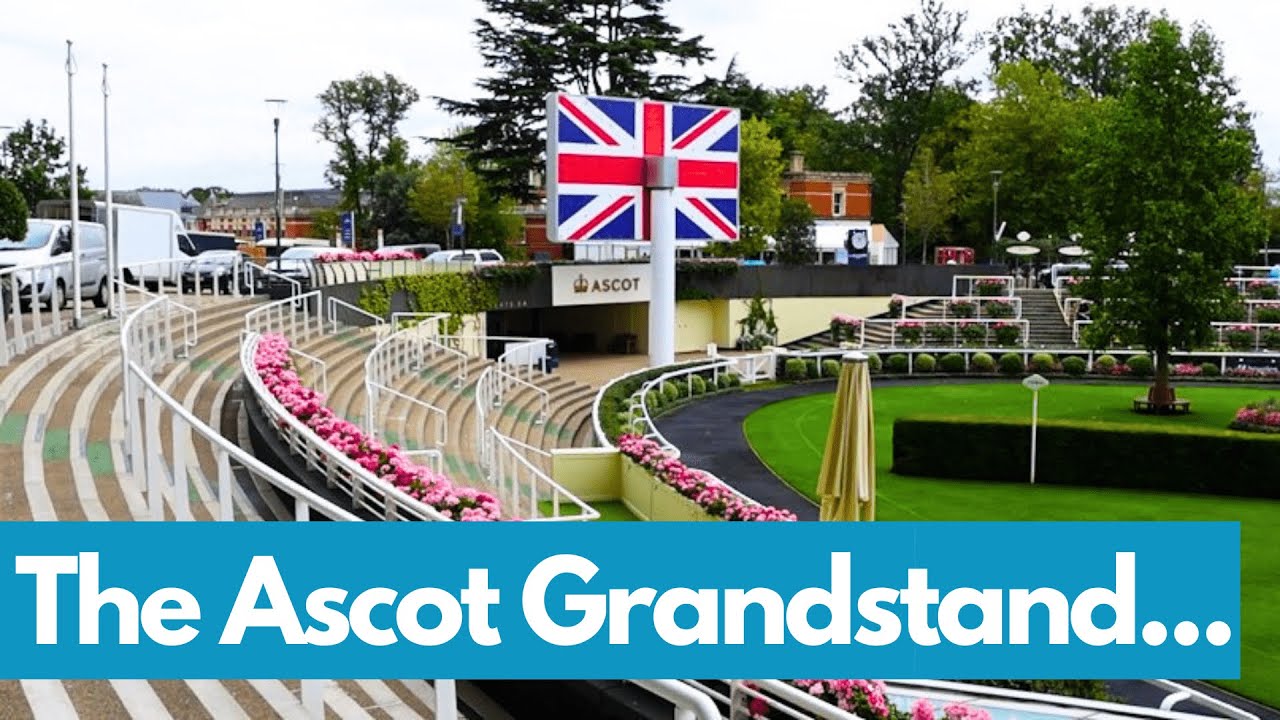 A Sneak PREVIEW of UK's Hi-Fi Show Live 2023
By Hi-Fi+ Staff
Read Previous
Audio research reference 160 s stereo valve power amplifier.
Bowers & Wilkins 705 Signature stand-mount loudpeakers
Read next from news.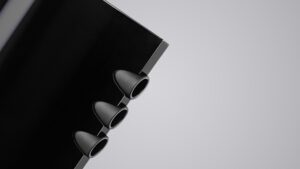 Introducing the Børresen X2 Loudspeaker

McIntosh Announces MQ112 Enviromental Equalizer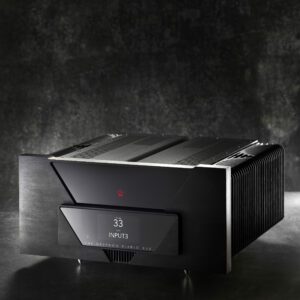 Gryphon Unveils Diablo 333 at Two Dealer Events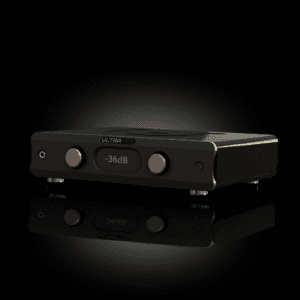 Ultrafide Audio launches debut pre/power combo
Privacy Overview
Devialet Phantom I review
Space-age opulence.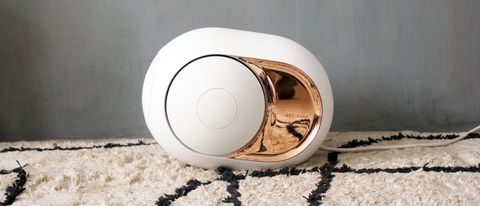 TechRadar Verdict
The Devialet Phantom I is a continuation of the French audio brand's iconic range of wireless speakers, which come with powerful side-firing bass reflex ports that pulse in time to your music. The sound is nothing short of outstanding, and a good range of connectivity options and an easy-to-use app make the Phantom I easy to recommend – if you have a lot of money to spare, that is.
Unique design
Fantastic audio performance
Easy-to-use app
Super-expensive
Quite heavy and large
Why you can trust TechRadar We spend hours testing every product or service we review, so you can be sure you're buying the best. Find out more about how we test.
One-minute review
Devialet's Phantom series of wireless speakers is notorious for its opulent, space age-inspired designs and mind-blowing price tags.
Price and availability
Audio performance
Connectivity.
Should I buy it?
The latest, the Devialet Phantom I, is no different. It sports a Kubrick-esque build, side-firing bass reflex ports that pulse to the beat of your music, and a futuristic puck-shaped remote control.
Oh, and don't forget the 22-carat rose gold-plated sides – which may go some way to explain the speaker's $3,200 / £2,790 / AU$5,490 price. And that's the price for just one speaker, by the way. If you want to pair two for stereo sound, it will cost you double.
Still, the sound is undeniably good. This speaker packs a real punch, presenting a powerful, immersive sound, thumping bass, smooth mids and detailed trebles.
Thanks to the nifty audio tech onboard, including the company's Active Cospherical Engine (ACE), the egg-shaped speaker can diffuse sound in all directions. The soundstage certainly feels wide with excellent separation, which is only heightened when you pair two speakers in stereo mode.
As for connectivity? Well, there's support for Wi-Fi, Ethernet and Bluetooth connections, alongside AUX and optical inputs. For iPhone users, there's AirPlay 2 support. Meanwhile, a handy new Devialet app allows for multi-room configuration between all Phantom models and Roon-Ready support for wireless Hi-Res Audio streaming.
Sound good? Take another look at that price tag before you start clearing a space for the Phantom I. There's no doubt that you get a lot for your money, but it's far pricier than many of the best wireless speakers on the market.
Still, if you have money to spare and you're looking for a truly unique speaker that will do your hi-res music justice, the Devialet Phantom I is the speaker for you.
Devialet Phantom I price and availability
$2,200 / £1,890 / AU$3,690 for 103dB model
$3,200 / £2,790 / AU$5,490 for 108dB model
The Devialet Phantom I is available in two power levels. The first comes in light chrome or matte black, and delivers a maximum volume of 103dB and a frequency range of 16Hz to 25kHz. Costing $2,200 / £1,890 / AU$3,690, it's considerably more expensive than its predecessor, the confusingly named Devialet Phantom II (previously known as the Phantom Reactor 900 ).
For those looking for a little more power, there's the 108dB model with a frequency range of 14Hz to 27kHz. It's available with dark chrome or luxurious gold side panels – and is more expensive still at $3,200 / £2,790 / AU$5,490. This is the version we tested for this review.
That's far pricier than many of the best wireless speakers you can buy today. For comparison, the Sonos One costs $199 / £199 / AU$299. Even the relatively pricey KEF LS50 Wireless II stereo speakers cost $2,499 / £2,250 / AU$4,295 – and you're getting two speakers for your money there. While you can use two of the Phantom I for stereo sound, there's no discount if you wish to do so; you'll be paying double.
Unique looks
22-carat rose gold-plated sides
Side-firing bass reflex ports
The Devialet Phantom looks quite unlike any other speaker on the market (unless you count its predecessor, that is). Like a hybrid between a Kubrick-esque spaceship and a gilded egg, this wireless speaker isn't designed to blend into the background – it's a statement piece that will take center-stage in your home, particularly if you choose to buy two for stereo pairing.
While it does share some aesthetic similarities with the Phantom II, the Devialet Phantom I is larger and heavier than its predecessor. Weighing in at 11.4kg, you won't want to be moving it around your home too much.
The Phantom I comes in matte black or white, with the latter including 22-carat rose gold-plated sides that are emblazoned with the Devialet insignia; they look incredibly luxurious and go some way to explaining its high price.
At the front of the speaker sits the Devialet logo, which is cut into the chassis itself, while each side features bass reflex ports that pump air rhythmically in time with the beat of your music.
Around the back of the Phantom I you'll find ventilation grilles to stop it from overheating, a power button that lights up when the speaker is in use, and a port to connect your power cable.
The Phantom I comes with a rather cool circular remote control, which only adds to the space-age feel of the speaker. This puck-like unit can be rotated to adjust the volume, while a touch-sensitive panel allows you to skip tracks, and play/pause your music. A rubberized ring at the base of the remote means it won't budge if you place it on a coffee table, and its stylish white and silver color scheme makes it more aesthetically-pleasing than your average remote.
Saying that, we'd have loved a continuation of the rose gold motif seen on the speaker itself – and, at this price, we don't have any qualms about being so picky.
Still, there's nothing about the design of the Phantom I and its accompanying remote that leaves you in any doubt of this speaker's luxurious credentials – and, if you want to make even more of a style statement and give your speaker a dedicated home, Devialet sells some stands for a cool $350 / £349 / AU$699 each.
Remarkably powerful
Excellent audio performance
Ability to stereo pair
The Devialet Phantom I is a remarkably powerful speaker, reaching volumes you'd expect from a professional studio setup, without any distortion.
Inside the speaker is a grade 1 titanium tweeter driver, an aluminum medium driver, and aluminum bass drivers.
The Phantom I uses Devialet's proprietary audio tech, including the Analogue Digital Hybrid (ADH) amp, which the company says can deliver the quality of an analogue amp in a digital-sized package. There's also Speaker Active Matching (SAM) signal processing to retain high acoustic fidelity, Heart Bass Implosion (HBI) for powerful bass, and the Active Cospherical Engine (ACE), which allows the egg-shaped speaker to diffuse sound in all directions.
These technologies certainly seem to do the trick. The soundstage feels wide and immersive, with excellent separation, strong bass frequencies, smooth mids, and high-fidelity trebles.
Listening to Jazmine Sullivan's On It, lazy guitar riffs and thumping bass lines complement complex vocal riffs and harmonies, with those iconic side-firing woofers pulsating with every beat.
What really gets those woofers going, though, is Björk's Hyperballad. In the verses, deep sub-bass drones and contrasts with chime-like keys and Björk's tentative vocal, before the song launches into the chorus, laden with industrial dance beats and pulsing synths.
Percussion sounds crisp and accurate in Bjork's Venus As A Boy, with swinging rhythms and cascading violin and vibraphone melodies handled with dexterity.
In stereo, the Phantom I sounds better still. Agnes Obel's Dorian moody cello undercurrents and rolling piano riffs provide a bedrock for haunting vocal harmonies, with each melody coming through with clarity and precision.
Little Dragon's Wildfire boasts subby bass lines that display plenty of power without sounding overpowering – but it's the vocals that are the star of the show, with a clear and smooth presentation. Percussion sounds crisp, while alarm-like synths peel through the mix, with the stereo configuration adding even more immersion and dynamism to the sound.
Wi-Fi, Ethernet, and Bluetooth
Roon Ready and AirPlay 2
Hi-Res Audio support
The Devialet Phantom I has been given some nifty connectivity upgrades over its predecessor, including a new accompanying app that allows for multi-room configuration between all Phantom models, and Roon Ready support for wireless Hi-Res Audio streaming.
Wi-Fi, Ethernet, and Bluetooth support mean you have a few options when it comes to wirelessly streaming your music, with the latter supporting SBC and AAC codecs.
The new app is slick and easy to use, with a sliding volume dial that echoes the design of the accompanying remote control. You can also use the app to turn on 'AV sync', which reduces the audio latency when using the AUX input, and improves audio and video synchronization if you're using the Phantom I as a TV speaker.
If you do want your Phantom I to double up as a soundbar , there's a TOSLINK optical port, although you won't find an HDMI port.
There's also support for AirPlay 2, which means you can stream music directly from your iPhone to multiple AirPlay speakers without using the Devialet app.
Should I buy the Devialet Phantom I?
Buy it if....
You have plenty of money to spare The Devialet Phantom I doesn't come cheap, but if you can afford it, then you're getting a very unique speaker with tons of audio prowess.
You can afford two The audio experience is only heightened by using two of these speakers in a stereo pair.
You're looking for striking design The Phantom I looks quite unlike any other speaker on the market, and if you love the space-age aesthetic, you'll dig this egg-shaped speaker.
Don't buy it if...
You're on a budget It almost goes without saying, but the Devialet Phantom I isn't suitable for those on a strict budget, and you can get almost impeccable sound for less – just look at the Sonos One, for example.
You want an understated speaker The Phantom I won't blend into the background, so if you're all about chic Scandi style, it's not for you.
You're short on space The Phantom I has a rather large footprint and will take up a fair bit of space – especially if you want two in a stereo pair.
Looking for more? Check out the best stereo speakers you can buy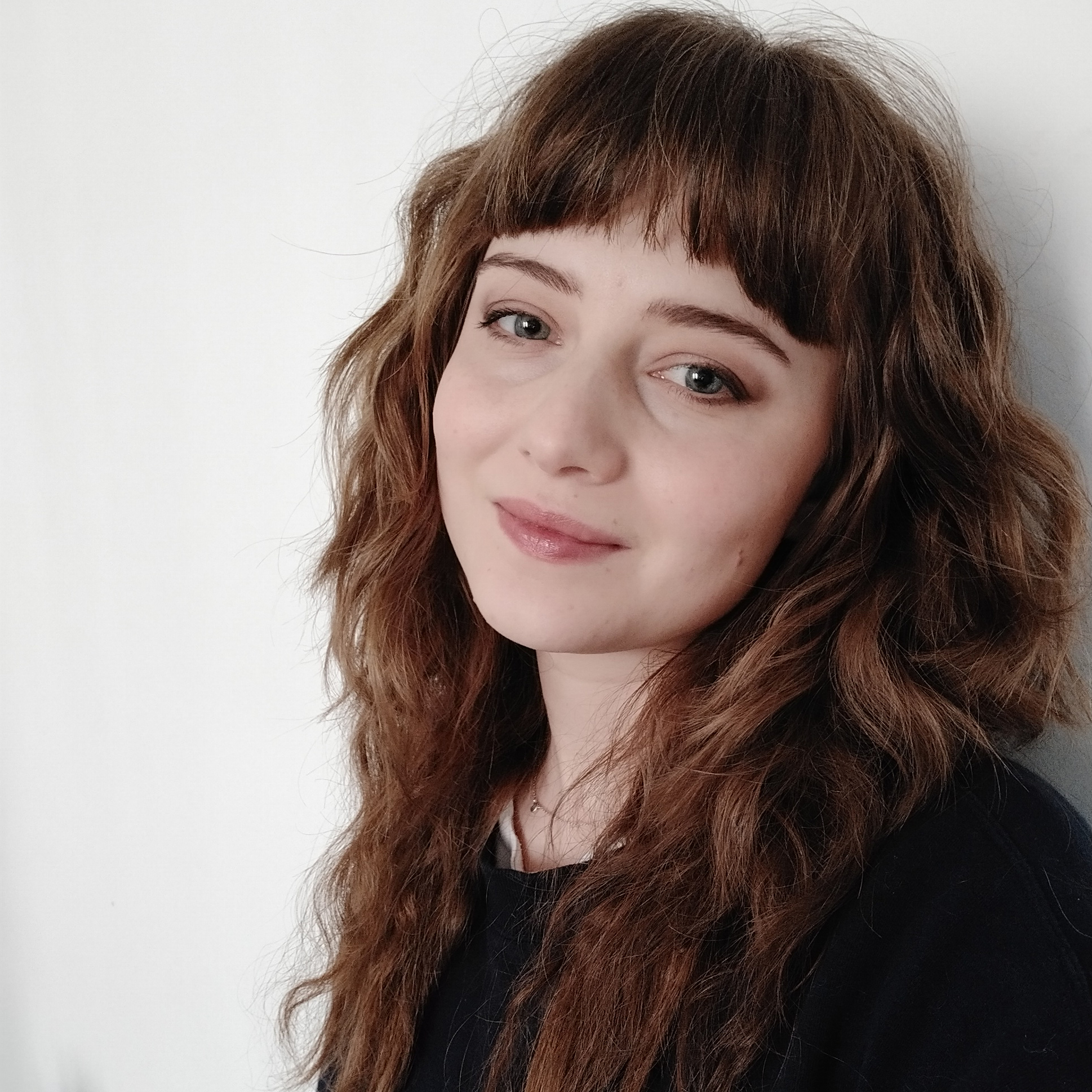 Olivia was previously TechRadar's Senior Editor - Home Entertainment, covering everything from headphones to TVs. Based in London, she's a popular music graduate who worked in the music industry before finding her calling in journalism. She's previously been interviewed on BBC Radio 5 Live on the subject of multi-room audio, chaired panel discussions on diversity in music festival lineups, and her bylines include T3, Stereoboard, What to Watch, Top Ten Reviews, Creative Bloq, and Croco Magazine. Olivia now has a career in PR.
One step closer to the Matrix: AI defeats human champion in Street Fighter — with a revolutionary type of memory it used makes it even more powerful
iPhone 15 Pro Max vs Google Pixel 8 Pro: who wins the 5x zoom challenge?
Some iPhone 15 Pro Max users are reporting OLED screen 'burn in'
Most Popular
By Joel Burgess October 13, 2023
By Rhys Wood October 12, 2023
By Allisa James October 12, 2023
By Philip Berne October 11, 2023
By Sarah Thwaites October 11, 2023
By Desire Athow October 11, 2023
By Allisa James October 11, 2023
By Allisa James October 10, 2023
By Cat Bussell October 10, 2023
By Elie Gould October 10, 2023
By Mark Pickavance October 10, 2023
Switch to the dark mode that's kinder on your eyes at night time.
Switch to the light mode that's kinder on your eyes at day time.
Devialet Phantom I Hi-Fi Speaker
05/02/2021, 01:51 6.8k Views
When Devialet first launched its Phantom Bluetooth speaker in 2015, its unique design aesthetics and impressive audio quality were widely praised. Therefore, the French high-fidelity audio expert quickly established his own success, gradually improving the product lineup with the more budget-friendly Phantom II and the ultra-luxury Phantom Gold .
However, considering that the original version has been on the market for five years, we should have updated it long ago. Enter the latest Devialet Bluetooth flagship speaker Phantom I . Like its predecessor, it is equipped with a sleek pill-shaped shell. However, once you dig deeper, you will find that it has been overhauled to get a better sound. For example, it uses Devialet 's next-generation audio chip. This additional feature gives it lightning-fast signal processing capabilities and improved amplification performance. More importantly, it is also equipped with a more efficient heat sink, which is four times more efficient than the first Phantom . And, when you consider that it now supports Apple 's Airplay 2 streaming media, Phantom I is a pretty good successor. It is available in 103dB and 108dB versions.
Devialet Hi-Fi Hi-Fi speaker listen music music Phantom Gold Phantom I Phantom II speaker tech tech news technology
Lamborghini Urus Arctic Truck By Abimelec Design
Airspeeder Mk3 Flying Race Car
2023 © All Rights Reserved. Stuff Detective
Popular Professionals
Design & Planning
Construction & Renovation
Finishes & Fixtures
Landscaping & Outdoor
Systems & Appliances
Interior Designers & Decorators
Architects & Building Designers
Design-Build Firms
Kitchen & Bathroom Designers
General Contractors
Kitchen & Bathroom Remodelers
Home Builders
Roofing & Gutters
Cabinets & Cabinetry
Tile & Stone
Hardwood Flooring Dealers
Landscape Contractors
Landscape Architects & Landscape Designers
Home Stagers
Swimming Pool Builders
Lighting Designers and Suppliers
3D Rendering
Sustainable Design
Basement Design
Architectural Design
Universal Design
Energy-Efficient Homes
Multigenerational Homes
House Plans
Home Remodeling
Home Additions
Green Building
Garage Building
New Home Construction
Basement Remodeling
Stair & Railing Contractors
Cabinetry & Cabinet Makers
Roofing & Gutter Contractors
Window Contractors
Exterior & Siding Contractors
Carpet Contractors
Carpet Installation
Flooring Contractors
Wood Floor Refinishing
Tile Installation
Custom Countertops
Quartz Countertops
Cabinet Refinishing
Custom Bathroom Vanities
Finish Carpentry
Cabinet Repair
Custom Windows
Window Treatment Services
Window Repair
Fireplace Contractors
Paint & Wall Covering Dealers
Door Contractors
Glass & Shower Door Contractors
Landscape Construction
Land Clearing
Garden & Landscape Supplies
Deck & Patio Builders
Deck Repair
Patio Design
Stone, Pavers, & Concrete
Paver Installation
Driveway & Paving Contractors
Driveway Repair
Asphalt Paving
Garage Door Repair
Fence Contractors
Fence Installation
Gate Repair
Pergola Construction
Spa & Pool Maintenance
Swimming Pool Contractors
Hot Tub Installation
HVAC Contractors
Electricians
Appliance Services
Solar Energy Contractors
Outdoor Lighting Installation
Landscape Lighting Installation
Outdoor Lighting & Audio/Visual Specialists
Home Theater & Home Automation Services
Handyman Services
Closet Designers
Professional Organizers
Furniture & Accessories Retailers
Furniture Repair & Upholstery Services
Specialty Contractors
Color Consulting
Wine Cellar Designers & Builders
Home Inspection
Custom Artists
Columbus, OH Painters
New York City, NY Landscapers
San Diego, CA Bathroom Remodelers
Minneapolis, MN Architects
Portland, OR Tile Installers
Kansas City, MO Flooring Contractors
Denver, CO Countertop Installers
San Francisco, CA New Home Builders
Rugs & Decor
Home Improvement
Kitchen & Tabletop
Bathroom Vanities
Bathroom Vanity Lighting
Bathroom Mirrors
Bathroom Fixtures
Nightstands & Bedside Tables
Kitchen & Dining
Bar Stools & Counter Stools
Dining Chairs
Dining Tables
Buffets and Sideboards
Kitchen Fixtures
Desks & Hutches
Office Chairs
Living Room
Armchairs & Accent Chairs
Coffee & Accent Tables
Sofas & Sectionals
Media Storage
Patio & Outdoor Furniture
Outdoor Lighting
Ceiling Lighting
Chandeliers
Pendant Lighting
Wall Sconces
Wall Mirrors
View All Products
Side & End Tables
Console Tables
Living Room Sets
Chaise Lounges
Ottomans & Poufs
Bedroom Furniture
Nightstands
Bedroom Sets
Dining Room Sets
Sideboards & Buffets
File Cabinets
Room Dividers
Furniture Sale
Trending in Furniture
View All Furniture
Bath Vanities
Single Vanities
Double Vanities
Small Vanities
Transitional Vanities
Modern Vanities
Houzz Curated Vanities
Best Selling Vanities
Bathroom Vanity Mirrors
Medicine Cabinets
Bathroom Faucets
Bathroom Sinks
Shower Doors
Showerheads & Body Sprays
Bathroom Accessories
Bathroom Storage
Trending in Bath
View All Bath
How to Choose a Bathroom Vanity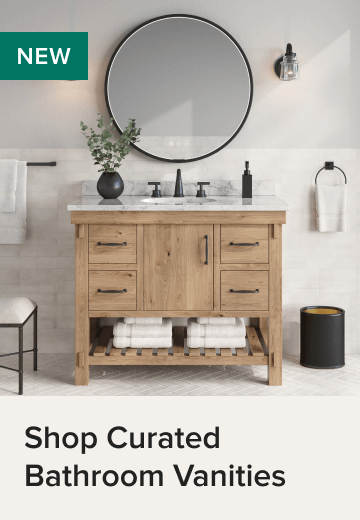 Patio Furniture
Outdoor Dining Furniture
Outdoor Lounge Furniture
Outdoor Chairs
Adirondack Chairs
Outdoor Bar Furniture
Outdoor Benches
Wall Lights & Sconces
Outdoor Flush-Mounts
Landscape Lighting
Outdoor Flood & Spot Lights
Outdoor Decor
Outdoor Rugs
Outdoor Cushions & Pillows
Patio Umbrellas
Lawn & Garden
Garden Statues & Yard Art
Planters & Pots
Outdoor Sale
Trending in Outdoor
View All Outdoor
8 x 10 Rugs
9 x 12 Rugs
Hall & Stair Runners
Home Decor & Accents
Pillows & Throws
Decorative Storage
Faux Florals
Wall Panels
Window Treatments
Curtain Rods
Blackout Curtains
Blinds & Shades
Rugs & Decor Sale
Trending in Rugs & Decor
View All Rugs & Decor
Pendant Lights
Flush-Mounts
Ceiling Fans
Track Lighting
Wall Lighting
Swing Arm Wall Lights
Display Lighting
Table Lamps
Floor Lamps
Lamp Shades
Lighting Sale
Trending in Lighting
View All Lighting
Bathroom Remodel
Kitchen Remodel
Kitchen Faucets
Kitchen Sinks
Major Kitchen Appliances
Cabinet Hardware
Backsplash Tile
Mosaic Tile
Wall & Floor Tile
Accent, Trim & Border Tile
Whole House Remodel
Heating & Cooling
Building Materials
Front Doors
Interior Doors
Home Improvement Sale
Trending in Home Improvement
View All Home Improvement
Cups & Glassware
Kitchen & Table Linens
Kitchen Storage and Org
Kitchen Islands & Carts
Food Containers & Canisters
Pantry & Cabinet Organizers
Kitchen Appliances
Gas & Electric Ranges
Range Hoods & Vents
Beer & Wine Refrigerators
Small Kitchen Appliances
Cookware & Bakeware
Tools & Gadgets
Kitchen & Tabletop Sale
Trending in Kitchen & Tabletop
View All Kitchen & Tabletop
Storage & Organization
Baby & Kids
Cleaning & Laundry
Pet Supplies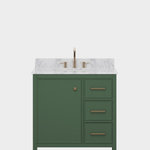 View all photos
Dining Room
Breakfast Nook
Family Room
Bed & Bath
Powder Room
Storage & Closet
Outdoor Kitchen
Bar & Wine
Wine Cellar
Home Office
Popular Design Ideas
Kitchen Backsplash
Deck Railing
Privacy Fence
Small Closet
Stories and Guides
Popular Stories
Renovation Cost Guides
Roof Replacement Cost Guide
Bathroom Remodel Cost Guide
Discussions
Design Dilemmas
Before & After
Houzz Research
View all pros
View all services
View all products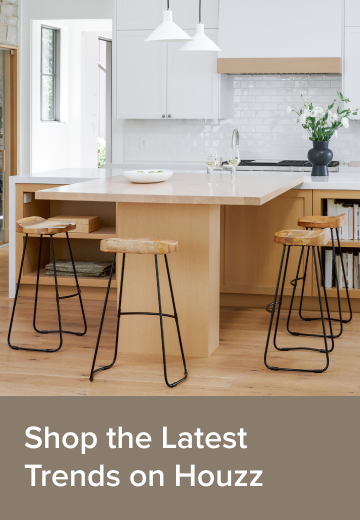 View all sales
Living Room Chairs
Dining Room Furniture
Coffee Tables
Home Office Furniture
Join as a Pro
Interior Design Software
Project Management
Custom Website
Lead Generation
Invoicing & Billing
Landscape Contractor Software
General Contractor Software
Remodeler Software
Builder Software
Roofer Software
Architect Software
Takeoff Software
Lumber & Framing Takeoffs
Steel Takeoffs
Concrete Takeoffs
Drywall Takeoffs
Insulation Takeoffs
Stories & Guides
LATEST FROM HOUZZ
HOUZZ DISCUSSIONS
SHOP KITCHEN & DINING
Kitchen & Dining Furniture
Sinks & Faucets
Kitchen Cabinets & Storage
Knobs & Pulls
Kitchen Knives
KITCHEN PHOTOS
FIND KITCHEN PROS
Bath Accessories
Bath Linens
BATH PHOTOS
FIND BATH PROS
SHOP BEDROOM
Beds & Headboards
Bedroom Decor
Closet Storage
Bedroom Vanities
BEDROOM PHOTOS
Kids' Room
FIND DESIGN PROS
SHOP LIVING
Fireplaces & Accessories
LIVING PHOTOS
SHOP OUTDOOR
Pool & Spa
Backyard Play
OUTDOOR PHOTOS
FIND LANDSCAPING PROS
SHOP LIGHTING
Bathroom & Vanity
Flush Mounts
Kitchen & Cabinet
Outdoor Wall Lights
Outdoor Hanging Lights
Kids' Lighting
Decorative Accents
Artificial Flowers & Plants
Decorative Objects
Screens & Room Dividers
Wall Shelves
About Houzz
Houzz Credit Cards
Privacy & Notice
Cookie Policy
Your Privacy Choices
Mobile Apps
Copyright & Trademark
For Professionals
Remodeling Software
Floor Planner
Contractor Leads
Trade Program
Buttons & Badges
Your Orders
Shipping & Delivery
Return Policy
Houzz Canada
Review Professionals
Suggested Professionals
Accessibility
Houzz Support
COUNTRY COUNTRY
Home Theater & Automation Installers in Elektrostal'
Location (1).
Popular Locations
Albuquerque
Cedar Rapids
Grand Rapids
Indianapolis
Jacksonville
Kansas City
Little Rock
Los Angeles
Minneapolis
New Orleans
Oklahoma City
Orange County
Philadelphia
Portland Maine
Salt Lake City
San Francisco
San Luis Obispo
Santa Barbara
Washington D.C.
Elektrostal', Moscow Oblast, Russia
Featured Reviews for Home Theater & Automation Installers in Elektrostal'
What is a home media designer, questions to ask home media designers or home automation companies:, find home theater & automation companies near me on houzz, how do i find a local home automation & home media professional in elektrostal'.
Reach out to the pro(s) you want, then share your vision to get the ball rolling.
Request and compare quotes, then hire the Home Automation & Home Media professional that perfectly fits your project and budget limits.
What services do Home Automation & Home Media companies provide in Elektrostal'?
Home Automation
Home Security Companies & Installation
Home Theater Installation
Security Camera Installation
Surround Sound Installation
TV Installation
Home Theater Design
How many Home Automation & Home Media professionals are in Elektrostal'?
How to install a home theater system in your home.
To set up a home theater system in your home, it's best to get help from a professional home theater installation company.
Find a Reliable Company, for example on this Houzz page.
Get in touch with the company and schedule a meeting. Talk to them about what you want and how much you can spend.
The experts from the company will create a unique plan for your home theater based on your space and preferences.
Work together to select the right equipment, like speakers, a TV or projector, a receiver, and more.
The company will take care of the installation process. They will set up everything properly and make sure it all works correctly.
Once everything is installed, they will do calibration and testing to get the best sound and picture quality.
By getting help from a professional in Elektrostal', you can have a great home theater system without the hassle of setting it up yourself.
Does home automation add value?
Home automation can bring many benefits and add value to your home in Elektrostal'.
Easy Control: you can easily control things like lights, temperature, and security using your smartphone or voice commands.
Energy Savings: you save energy by monitoring and adjusting usage, leading to lower energy bills.
Enhanced Security: advanced security features, letting you monitor and control your home's security even when you're away.
Personalization: customize the system to fit your needs and preferences, controlling what matters most to you.
Increased Home Value: make your property more attractive to potential buyers and increase its value in the real estate market.
In summary, home automation offers easy control, energy savings, enhanced security, personalization, increased home value, and an improved lifestyle. It's a smart investment that makes daily living easier and more efficient.
BUSINESS SERVICES
Connect with us.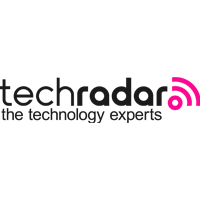 What Hi-Fi? Awards 2023: budget brilliance shakes up the music streamer category
The music streamer category isn't the most product-packed of all the categories at this year's What Hi-Fi? Awards, but it is certainly one of the most interesting. We started this year a little concerned that there might not be many new models arriving to really challenge our established favourites, but a few late entries have shaken things up in the best of ways.
Two of last year's winners – the Bluesound Node and the Arcam ST60 – have given way to two rather outstanding streamers: the budget WiiM Pro Plus and the mid-range Cambridge Audio MXN10 , winners of our 'Best music streamer under £300' and 'Best music streamer £300-£750' awards respectively. The refined Cambridge Audio CXN retains its place in the next price bracket up, while the veteran Naim ND5 XS 2 remains our high-end pick.
What's pleasing about this category is that we have a really nice spread of prices across the range of four models picking up these coveted Best Buy trophies. The Naim fills out the place reserved for a high-end model without being completely bank-breaking, whereas the Cambridge CXN is a perfect option for someone looking to spend sensibly without pinching too many pennies. But it's the more budget-friendly end of the market that really excites us, predominantly as it's where the new boys are making their respective marks.
Cambridge Audio has a history of making decent music streamers, but the new budget MXN10 still defied our expectations, outperforming both the Bluesound Node and Audiolab 7000N Play despite its significantly lower price.
The WiiM Pro Plus, meanwhile, is something of a mini-marvel. It's small, completely unassuming and its price is as dinky as the unit itself, but my word did it impress us across the board, sounding poised and accomplished while boasting a great set of multi-room tools to get your fledging system up and running. If you're starting out on a budget, it really is the streamer to go for.
Don't ignore the returning models if you have the cash, though. There's a reason the beautifully made and superb-sounding CXN (V2) remains the best streamer at its price point, while the insightful and expressive Naim ND5 XS 2 really is a majestic performer across the musical spectrum. 
Last year, the now-ousted Bluesound Node took home the ultimate prize to be crowned Product of the Year, meaning the door has been left wide open for a new champion to take the gong at the What Hi-Fi? Awards evening next month following the Node's unseating. All four products represent superb value for money, and Cambridge Audio will certainly feel confident courtesy of having not one but two runners in this super-tight race.
See every What Hi-Fi? Awards 2023 winner here
Here are our best test tracks to trial your hi-fi system
This is our full rundown of the best music streamers around  
More for You
Exercise is the prescription that every cancer patient deserves – and one they're in control of
Pro-Palestinian activists march to White House with a demand for President Biden
MUBI: our pick of the best films coming in October, from Ring to Daughters of the Dust
Angels outright former All-Star, five others
What is the smallest country in the world? The top 10 smallest countries, ranked.
Best Dog Breeds by Astrology Sign
Scientists Reveal New Findings About Older Adults Who Take Vitamin D
Trump, citing Hamas attacks, vows sweeping immigration crackdown if elected
Democrats' unity starts cracking on Israel-Gaza conflict
Tuesday schedule: NLCS Game 2 in Philly
FDA proposes ban on hair-straightening, smoothing products over cancer-causing chemicals
The 20 best instrumental songs of all time
Iran Makes Ominous Threat To US
Five Must-Visit Islands Off the Northern California Coast
How Toyota's 745-mile Solid-State Batteries Differ From Lithium-ion Batteries
Dodgers Notes: Latest Kershaw Update, LA Prioritizing Ohtani, Freeman Maps Out Heyward's Retirement Plan
Stroke presents differently in women than men. Here are 7 symptoms to look for
What does 'tfw' mean? What to know if you're unsure how to use the term when texting
Germany's Scholz warns Iran, Hezbollah not to enter Middle East conflict
NFL power rankings Week 7: 49ers, Eagles stay high despite upset losses
Things to Do in Elektrostal, Russia - Elektrostal Attractions
Things to do in elektrostal.
Traveler favorites Things to do ranked using Tripadvisor data including reviews, ratings, photos, and popularity.
Traveler ranking Highest rated attractions on Tripadvisor, based on traveler reviews.
Good for Kids
Good for a Rainy Day
Good for Couples
Budget-friendly
Good for Big Groups
Honeymoon spot
Good for Adrenaline Seekers
Hidden Gems
Adventurous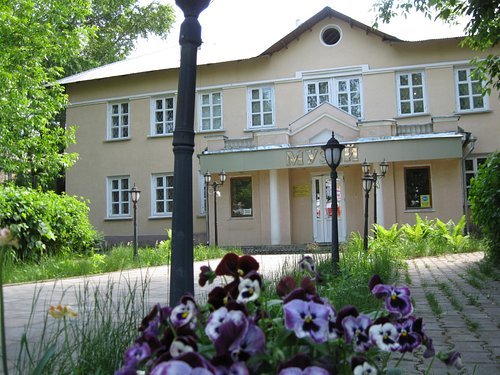 1. Electrostal History and Art Museum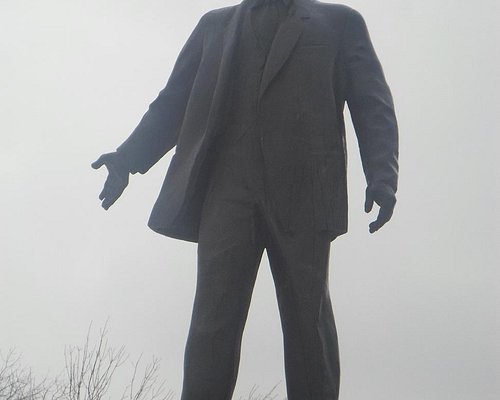 2. Statue of Lenin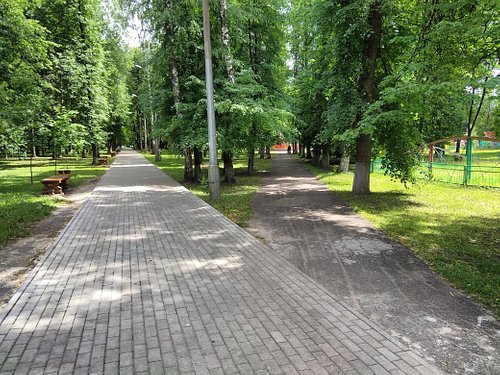 3. Park of Culture and Leisure
4. museum and exhibition center.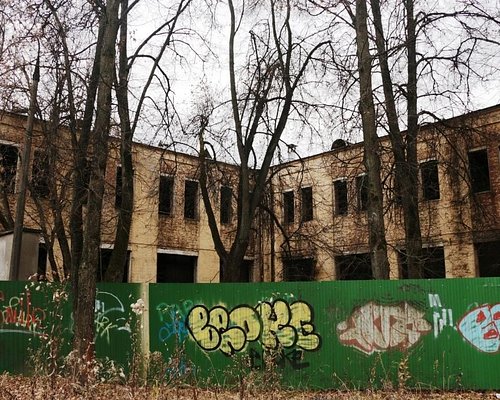 5. Museum of Labor Glory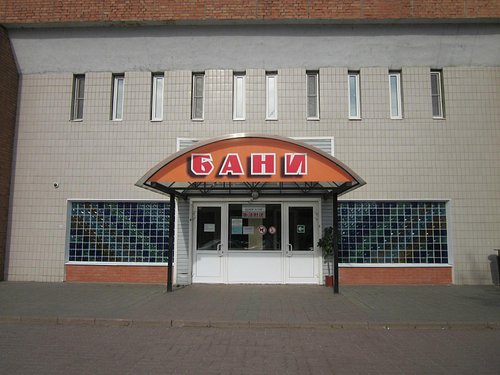 7. Galereya Kino
8. viki cinema, 9. smokygrove.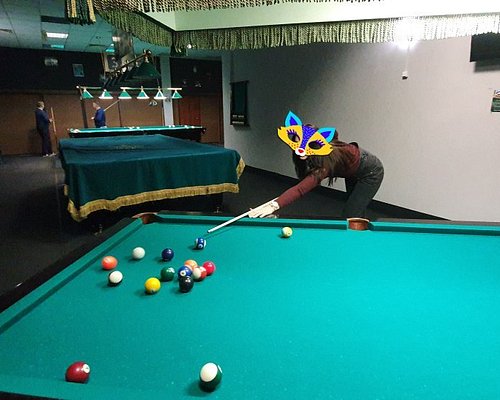 10. Gandikap
11. papa lounge bar.
Statue of Lenin
Electrostal History and Art Museum
Park of Culture and Leisure
Museum and Exhibition Center
Museum of Labor Glory
Elektrostal Attractions Information