The Star ePaper
Subscriptions
Manage Profile
Change Password
Manage Logins
Manage Subscription
Transaction History
Manage Billing Info
Manage For You
Manage Bookmarks
Package & Pricing
'Hungry Ghost Diner' came to be after director attended grandmother's funeral
Friday, 11 Aug 2023
Bonnie (Chen Keat Yoke) receives bad news from her father (Eric Chen). Photos: Handout
Having helmed three short films in the crime genre, it would've been a natural progression to graduate to making a feature film in the same genre.
However, director Cho We Jun veers off the path to make a personal film with his debut feature Hungry Ghost Diner , which is out at cinemas now.
According to Cho – known as just We Jun professionally – he has always preferred lighthearted fare. He names Tom Hanks' 1998 film You've Got Mail as his favourite.
He also watches a lot of action flicks and crime drama, which explains why his three short films are in that genre.
But then, he says: "Although I love action movies like Die Hard and crime films, I do not have any real insights into the life of crime.
"So I felt my scripts (in this genre) rang a bit hollow as I was borrowing a lot of things from what I have seen."
This thought dawned on him especially as he was writing yet another script in the crime genre in 2017, when he received a call to attend his grandmother's funeral at his father's hometown in Slim River, Perak.
"I'm a city boy and I've lived in the city for a long time," says Cho, who was mainly brought up by his mother in KL.
Unlike his other relatives, Cho is the only one in his family who doesn't speak Mandarin, making it impossible for him to converse easily with his relatives.
"I feel like an outsider in my own family, which is why I rarely go back to see them ... I am constantly finding excuses not to attend the family get-togethers," adds Cho.
This time, he had no choice but to attend his grandmother's funeral.
To his surprise, it was an eye-opening event for him.
"I have been to a few Chinese funerals but never really one for my own family member. The funeral ritual goes on for a few days and everyone is just there together at this place.
"It's very morbid to say this, but it's almost like a reunion ... but to celebrate somebody's life and to pay their final respects to that person.
"And in that situation, what happens is you end up talking to one another.
"And I realised, being there, that my cousins can communicate in English now and (by the end) I felt really welcomed by the family instead of feeling like an outsider which is how I felt my whole life," says Cho, who is a father to two little girls.
The 39-year-old adds in the film's production notes: "Through this experience, I have begun to reconnect with my father, and we are both learning to adjust to this newfound relationship."
It was then that Cho realised that this was the type of stories he wanted to tell with his films – to explore relatable themes, such as not fitting in and, in this case, finding yourself as part of the family through a strange circumstance.
He started writing a script that became the film Hungry Ghost Diner , which centres around Bonnie (Chen Keat Yoke) who is estranged from her father Bobby (Eric Chen Puie Kong).
The young woman, however, is forced to return to her hometown after a mysterious encounter with her uncle (Sam Chong) one night.
Once back home, she learns that her uncle has died and that the family kopitiam is haunted by the spirit of her late mother, who has become a Hungry Ghost.
In the process of saving her mother's soul, Bonnie must rediscover the true meaning of the Hungry Ghost Festival, confront her past and somehow mend the broken relationship with her father.
When asked about the challenges of making his first feature film, Cho says he did face a number of doubts even before filming began as he had no experience in that area.
At the same time, he says he felt as if he'd been preparing for such a journey all his life with his past projects and life experiences.
"The interesting thing that I've learned making Hungry Ghost Diner is that you rely on all the other aspects of your life up to that point, to kind of keep you going ... you tend to draw from those things to help you see it through."
Among the challenges he faced during filming included bad weather and the residents of Behrang Stesen in Perak – where the film was shot over 30 days – wanting the production team to leave their town alone after being there for weeks.
There was also a matter of the film being a little too close to the heart that added extra stress to Cho as he wanted everything to be just right.
This included heavy research into Hungry Ghost Festival and the funeral ritual, as well as paying detailed attention to the language he ended up using for Hungry Ghost Diner .
"I wrote the script in English because I think in English, and then had it translated to Mandarin. But after the casting process, I learned that actress Keat Yoke and the actor who plays her father spoke in two different slangs."
Luckily for Cho, that problem was resolved when he learned the actors spoke Cantonese in a somewhat similar manner.
Cho says that these additional details may or may not register with the audience, but his "No.1 responsibility is to entertain".
"I appreciate the 116 minutes an audience spends watching this film. I do not intend to waste their time. If it manages to evoke an emotion in them or if it becomes a story they want to revisit in the future, that would be great too," says Cho.
Nonetheless, Cho is excited for the Malaysian audience to watch Hungry Ghost Diner as the film encapsulates a moment in time and is about "memory, nostalgia, commemoration" and of course family.
But one thing he notes: "I think for my next film, I won't choose such a personal subject."
Hungry Ghost Diner is showing at cinemas from Aug 10.
Related stories:
Found a mistake in this article?
Report it to us.
Thank you for your report!
M'sians saved more than RM27mil on GrabFood
Next in entertainment.

Trending in Lifestyle
Air pollutant index, highest api readings, select state and location to view the latest api reading.
Source: Department of Environment, Malaysia
Stories You'll Enjoy
Others also read.
Best viewed on Chrome browsers.

We would love to keep you posted on the latest promotion. Kindly fill the form below
Thank you for downloading.
We hope you enjoy this feature!
Letterboxd — Your life in film
Forgotten username or password ?

Where to watch
Hungry ghost diner.
2023 '餓鬼食堂' Directed by We Jun Cho
The Family is coming to dinner
Bonnie, recovered from youth trauma during Hungry Ghost Festival, begins experiencing her uncle's mysterious appearance, unannounced after closing business. Returning to her hometown, she realized her uncle has died and missed the last chance to be with him. After arguing with her father, attempt to leave the town has failed by Covid-19 lock down. Stranded in her family's old coffee shop, she found out it's haunted by her relatives returning for the Hungry Ghost Festival.
Chen Keat Yoke Eric Chen Sam Chong Fabian Loo
Director Director
Producers producers.
Lim Benji Lee Yve Vonn
Writer Writer
Editor editor.
Teh Rou Ning
Cinematography Cinematography
Tan Teck Zee
Composer Composer
Teoh Eng Hooi
Kinovisuals Malaysia
Original Language
Spoken languages.
Cantonese Malay
Alternative Titles
乐灵咖啡馆, 걸신포차
Drama Fantasy Science Fiction Horror
Releases by Date
30 jun 2023, 10 aug 2023, releases by country.
South Korea
Premiere All Bucheon International Fantastic Film Festival
116 mins More at IMDb TMDb Report this page
Popular reviews
Review by Liam Ho ★½ 2
Jarring tonal inconsistencies, excruciatingly slow pacing, uninspired thematic execution, one-dimensional characters, paper-thin character dynamics, painfully awkward dialogue, embarrassingly flat attempts of humour, weirdly-placed score and soundtracks, with a plot as hollow as vacuum, this is without a doubt the biggest disappointment I have had this year. It hit a new low for the worst film I have seen this year.
There are good ideas. The foundation is there. I can see some vision from the director. But the execution completely fumbled the bag. From the disjointed story structure to plot threads that crashed and burned, this was woefully misguided and ill-constructed.
Honestly, this was painful to sit through. I have never been so irritated by a movie before. I was literally fighting the urge to walk out of the screening. The only reason I'm giving it a 3/10 is because it has interesting cinematography and decent performances.
Review by George Bailey ★★★
What do you mean you don't know that the Chinese afterlife is lit in Bisexual Lighting™?
Review by DanChong ★★½ 1
Unfortunately, doesn't really work for me. Felt like there's a tonal mismatch between the script and the film itself.
For an example, the introduction scene of Fabian Loo's character, where the dialogues and acting tried to be funny, but camera work, editing and music presenting a different tone altogether. The protagonist is also a very passive character. This probably would've work in a character driven film, but the film constantly tries to strive for mainstream appeal that it became jarring at times. In the end, I don't think it succeeded in either but the theme and the chinese cultural elements will probably appeal to a certain viewers. But I can't help but feel like this is a big missed opportunity.
Review by Al
This didn't work for me on a narrative level. At some point -- maybe about an hour or so into the movie -- I turned to the friend sitting next to me and essentially asked him where the film was going. Because I honestly did not know.
And now that I'm done with the movie, I'm still not entirely sure that I do.
But what I do know is that it was mostly well shot. There are some camera moves -- along with the blocking -- that's totally inspired. At points, it says a lot with so little. And some of the editing is quite clever as well, bordering on poetic.
But no, this movie wasn't for me.
Having said…
Review by Gogularaajan Rajendran ★★★★
Warm warm cute movie. The movie had a charming animation vibe to it throughout. Its own logic. Its own world.
Though not too ambitious, it stays true to its intention throughout. That is in itself a great achievement, to have good coherence. Especially in a highly genre film.
I can feel every decision comes from a very warm, well intentioned heart.
And additional point, is the great insight into hakka family. The dream sequence where dead grandparents and uncle have dinner for first time is so good.
Love the punchline towards the ending 'saya nak pergi berak'
Very proud of my friends. Rou ning and Yvevonn.

Review by redbeanpao ★★★
respectfully if I died and had to wait for the KTM I would just kill myself
Review by Rekomen Filem ★★★★
We Jun mengeksplorasi kisah kepercayaan kaum Cina di Malaysia berkenaan festival hantu lapar atau dikenali sebagai Hungry Ghost Festival (difahamkan sangat popular di Perak & Terengganu) dengan keunikannya tersendiri dengan gaya moden dan memberikan adegan makanan tradisional Cina yang hebat di Malaysia,Hakka Noodles dibaluti dengan kisah-keluarga yang emosional, perhubungan bapa-anak yang mengharukan serta visual jelmaan hantu yang dilihat oleh Boonie yang manis.
Filem ini tidak menipu ianya menepati tajuknya HUNGRY, GHOST,DINER anda akan melihat sudut kelaparan manusia dan hantu yang menjelma,makan malam yang menjadi ikatan & kekuatan keluarga Boonie dari masa lalunya.Penulis merasakan visi & teknik penceritaan pengarah disini agak mahal & stylo cara persembahan cerita ke layar lebar menarik, dengan bantuan DOP Teck Zee mendapatkan shot bermakna,editing yang lembut menggunakan warna pink kemerahan…
Review by Thiyagaraja M. ★
A fascinating attempt squandered by a lead actress who gave so little to the role. We, as the audience, needed her to be our conduit into this world. We need to know what she thinks & feels about the things she sees - therefore we would know how to feel about it too. But no. Chen Keat Yoke's performance here was a confusing one, wildly inconsistent & bordering on cincai.
There were so many facets of the Hakka culture embedded within it's production design but the aesthetics tend to be a little overwrought. The look alternates all over the place, sometimes it gleams like a dream sequence even when it's not.
Other than that, the plot plods along a little too languidly…
Review by Weipet ★★★½
This film is so warm and charming. My eyes were teary at some scenes. This is what I want to see more in the Malaysian filmmaking scene, so fresh and warm. Too bad it didn't draw crowds though. I want more people to see it.
Review by zhanxiuyin ★★★★★
It is the dialect that I never learned to speak but still sounds familiar. It is the subculture that is so similar to mine yet I can still tell the difference. It is the pantang larang that I will always remember and follow when it is the time of the "month". It is the secret recipe from my mother that I have been taking for granted for far too long and never thought about inheriting until it's too late. It is the sound of friction between the ground and the BATA angker sandals that reminds me so much of my estranged father. It is the generation gaps and traumas that I'm still healing from. It is the kopitiam and its…
Review by Victor Chen ★★★★
Whimsical, heartwarming and spirited! A Malaysian film close to heart and fitting for a 'hungry ghost month' movie nightout with family.
Review by Flo ★★★★
I always say Malaysia has no short supply of talented storytellers. I'm so glad to have finally witnessed We Jun's feature debut. This a fantastic and well-made film, probably one of the few Malaysian films displaying a very authentic slice of Malaysian life.
Interestingly, this is a Chinese language film which is NOT released during the typical Chinese New Year season. It's very clear to see this is a very personal film, of complex family relationships while exploring the not-oft talk about cultural elements of the Hungry Ghost Festival. I had laughs and tears all throughout this film and was absolutely invested in Bonnie's journey in figuring out the madness of her circumstances.
Props to Yoke who appears in every…
Upgrade to remove ads
Letterboxd is an independent service created by a small team, and we rely mostly on the support of our members to maintain our site and apps. Please consider upgrading to a Pro account —for less than a couple bucks a month, you'll get cool additional features like all-time and annual stats pages ( example ), the ability to select (and filter by) your favorite streaming services, and no ads!
Select your preferred poster
Hungry Ghost Diner (2023)
Full cast & crew.
Directed by
Writing credits (in alphabetical order) , cast (in credits order) , produced by , music by , cinematography by , editing by , casting by , production design by , art direction by , costume design by , production management , second unit director or assistant director , sound department , camera and electrical department , casting department , editorial department , script and continuity department .
Release Dates | Official Sites | Company Credits | Filming & Production | Technical Specs
Contribute to This Page
Recently Viewed

Hungry Ghost Diner
Original title: 餓鬼食堂.
Streaming in:
Hungry Ghost Diner streaming: where to watch online?
We try to add new providers constantly but we couldn't find an offer for "Hungry Ghost Diner" online. Please come back again soon to check if there's something new.
Bonnie, recovered from youth trauma during Hungry Ghost Festival, begins experiencing her uncle's mysterious appearance, unannounced after closing business. Returning to her hometown, she realized her uncle has died and missed the last chance to be with him. After arguing with her father, attempt to leave the town has failed by Covid-19 lock down. Stranded in her family's old coffee shop, she found out it's haunted by her relatives returning for the Hungry Ghost Festival.
Videos: Trailers, Teasers, Featurettes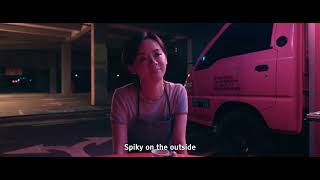 Production country
People who liked hungry ghost diner also liked.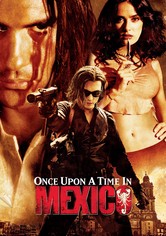 Popular movies coming soon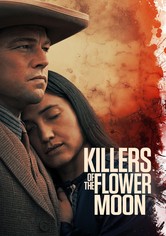 Upcoming Science-Fiction movies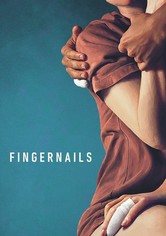 Hungry Ghost Diner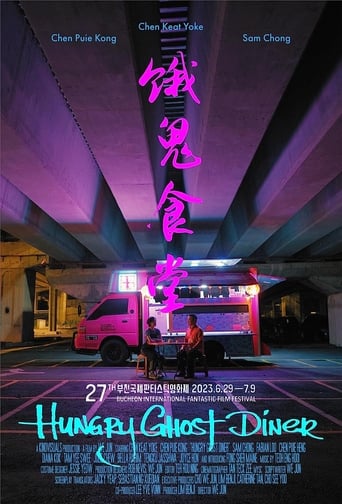 Hungry Ghost Diner (2023)
Bonnie, recovered from youth trauma during Hungry Ghost Festival, begins experiencing her uncle's mysterious appearance, unannounced after closing business. Returning to her hometown, she realized her uncle has died and missed the last chance to be with him. After arguing with her father, attempt to leave the town has failed by Covid-19 lock down. Stranded in her family's old coffee shop, she found out it's haunted by her relatives returning for the Hungry Ghost Festival.
Watch Trailer
Best movie of this year hands down!
Sorry, this movie sucks
A story that's too fascinating to pass by...
The story, direction, characters, and writing/dialogue is akin to taking a tranquilizer shot to the neck, but everything else was so well done.
Featured Movies
Popular Movies
Top Rated Movies
Documentary
Science Fiction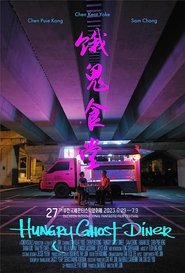 Hungry Ghost Diner (2023)
The family is coming to dinner.
Release Date: 2023-08-10
Runtime: 1h 56min
Language: 广州话 / 廣州話
Production Company: Kinovisuals Malaysia
Production Country: Malaysia
Director: We Jun Cho
Bonnie, recovered from youth trauma during Hungry Ghost Festival, begins experiencing her uncle's mysterious appearance, unannounced after closing business. Returning to her hometown, she realized her uncle has died and missed the last chance to be with him. After arguing with her father, attempt to leave the town has failed by Covid-19 lock down. Stranded in her family's old coffee shop, she found out it's haunted by her relatives returning for the Hungry Ghost Festival.
Hungry Ghost Diner Trailer
Watch hungry ghost diner online.
No streaming options found.
Hungry Ghost Diner Photos
Chen Keat Yoke
Loading your location

NOW SHOWING
COMING SOON
Type to search
Hungry Ghost Diner Coming soon
Hungry Ghost Diner showtimes and release date. Hungry Ghost Diner showtimes will be available a few days before it start showing in cinemas, use Remind Me feature and you will be notified!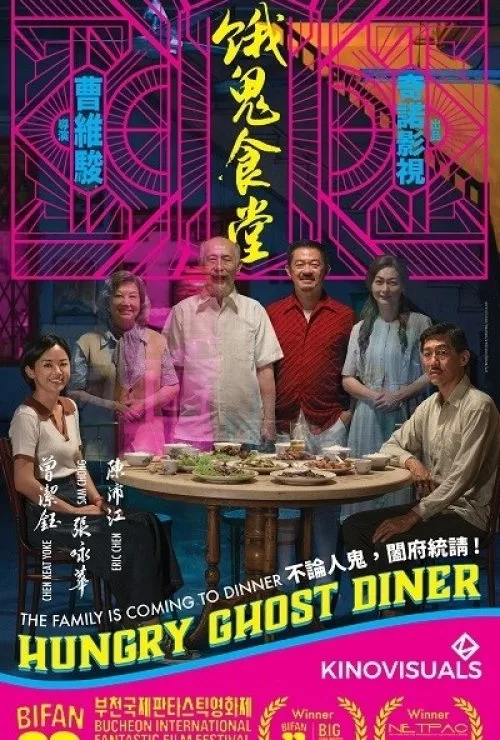 Director We Jun Cho
Casts Chen Keat Yoke , Chen Puie Kong , FABIAN LOO , Sam Chong
Duration 116 minutes
Genre Drama,Horror
Trailer & Synopsys
Forced to take refuge in her family's old coffeeshop in rural Behrang Stesen when stranded during a sudden Covid-19 Lockdown, Bonnie is shocked to discover that it is haunted by ghosts of her deceased relatives returning for the Hungry Ghost Festival.
Hungry Ghost Diner will be shown in cinemas soon. Don't miss it! Use Remind Me to get notified when it start showing
SIMILAR MOVIES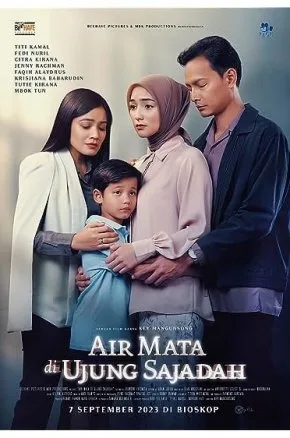 Moscow, Idaho /
Restaurants
Restaurants in Moscow, Idaho
Food delivery in Moscow
Takeaway restaurants in Moscow
Pizza restaurants in Moscow, Idaho
Pubs & bars in Moscow, Idaho
Tasty dishes in Moscow
Restaurant features in Moscow
Cities near Moscow
Best restaurants in Moscow, Idaho
Current location
Point on map
Vacation Rentals
Restaurants
Things to do
Moscow Tourism
Moscow Hotels
Moscow Bed and Breakfast
Moscow Vacation Rentals
Flights to Moscow
Moscow Restaurants
Things to Do in Moscow
Moscow Travel Forum
Moscow Photos
Moscow Travel Guide
All Moscow Hotels
Moscow Hotel Deals
Moscow Motels
Moscow Hostels
Moscow Campgrounds
Moscow Business Hotels
Moscow Spa Resorts
Moscow Family Hotels
Moscow Luxury Hotels
Romantic Hotels in Moscow
Moscow Green Hotels
Moscow Ski-In / Ski-Out Hotels
Moscow Resorts
5-stars Hotels in Moscow
4-stars Hotels in Moscow
3-stars Hotels in Moscow
Crowne Plaza Hotels in Moscow
InterContinental (IHG) Hotels in Moscow
Radisson Hotels in Moscow
Hilton Hotels in Moscow
AZIMUT Hotels in Moscow
Radisson Blu Hotels in Moscow
Hampton by Hilton Hotels in Moscow
ibis Hotels in Moscow
Marriott Hotels in Moscow
Novotel Hotels in Moscow
Accor Hotels in Moscow
Holiday Inns in Moscow
Moscow Hotels with Pools
Moscow Hotels with Free Parking
Pet Friendly Hotels in Moscow
3rd Transport Ring (TTK) Hotels
District Central (TsAO) Hotels
Garden Ring Hotels
Boulevard Ring Hotels
Tverskoy Hotels
Red Square & Kitay-gorod Hotels
Zamoskvorechye Hotels
Meshchanskiy Hotels
Presnensky Hotels
District Eastern (VAO) Hotels
Budget Hotels in Moscow
Boutique Hotels in Moscow
Moscow Heritage Hotels
Hotels with Nightclubs in Moscow
Moscow City Center Hotels
Moscow Exotic Hotels
Moscow Yoga Hotels
Moscow Hotels with Walk-in Shower
Moscow Hotels with Valet Parking
Moscow Hotels with Steam Room
Hotels near Red Square
Hotels near Moscow Metro
Hotels near Saint Basil's Cathedral
Hotels near Moscow Kremlin
Hotels near High-Speed Train Sapsan
Hotels near GUM
Hotels near State Tretyakov Gallery
Hotels near Tsaritsyno Museum-Reserve
Hotels near Armoury Chamber
Hotels near Bolshoi Theatre
Hotels near Kremlin Walls and Towers
Hotels near Gorky Central Park of Culture and Leisure
Hotels near Kolomenskoye Historical and Architectural Museum and Reserve
Hotels near PANORAMA360
Hotels near (ZIA) Zhukovsky International Airport
Hotels near (VKO) Vnukovo Airport
Hotels near (DME) Domodedovo Airport
Hyatt Ziva Cap Cana
Hotel Riu Montego Bay
Valentin Imperial Riviera Maya
Hilton Grand Vacations Club on the Las Vegas Strip
Royalton Riviera Cancun
Rio Hotel & Casino
Disney's Art of Animation Resort
Bellagio Las Vegas
Lombok Senggigi Hotel
Flamingo Las Vegas
Luxor Hotel & Casino
Hotel Xcaret Mexico
Park MGM Las Vegas
Hilton Rose Hall Resort & Spa
Mandalay Bay Resort & Casino
Popular All-Inclusive Resorts
Popular Beach Resorts
Popular Family Resorts
Popular All-Inclusive Hotels
Popular Hotels With Waterparks
Popular Honeymoon Resorts
Popular Luxury Resorts
Popular All-Inclusive Family Resorts
Popular Golf Resorts
Popular Spa Resorts
Popular Cheap Resorts
All Moscow Restaurants
Restaurants near Steak House Butcher
American Restaurants with Private Dining in Moscow
BBQ Restaurants for Large Groups in Moscow
Cafés in Moscow
Fast Food Restaurants in Moscow
Italian Restaurants in Moscow
Japanese Restaurants in Moscow
Mediterranean Restaurants in Moscow
Pizza in Moscow
Romantic Steakhouses in Moscow
Russian Restaurants in Moscow
Seafood Restaurants in Moscow
Vegan Restaurants in Moscow
Vegetarian Restaurants in Moscow
Best Udon & Soba (Wheat & Buckwheat Noodle) in Moscow
Best Ramen in Moscow
Best Macaroons in Moscow
Best Curry in Moscow
Best Crab in Moscow
Best Shrimp in Moscow
Best Clam Chowder in Moscow
Best Pasta in Moscow
Best Tapas in Moscow
Best Pho in Moscow
Best Caviar in Moscow
Best Crawfish in Moscow
Best Crepes in Moscow
Best Hummus in Moscow
Best Green Curry in Moscow
Breakfast Restaurants in Moscow
Lunch Restaurants in Moscow
Dinner Restaurants in Moscow
Bakeries in Moscow
Buffet Restaurants in Moscow
Coffee & Tea in Moscow
Desserts in Moscow
Food Delivery Restaurants in Moscow
Kid Friendly Restaurants in Moscow
Late Night Restaurants in Moscow
Restaurants for Special Occasions in Moscow
Restaurants with Outdoor Seating in Moscow
Romantic Restaurants in Moscow
Arbat Restaurants
BBQ Restaurants with Outdoor Seating in Arbat
Basmanny Restaurants
Coffee & Tea in Zamoskvorechye
Hamburgers in Red Square & Kitay-gorod
Italian Restaurants in Patriarch Ponds
Khamovniki Restaurants
Maryina Roshcha (Jewish Quarter) Restaurants
Outdoor Seating Restaurants in Patriarch Ponds
Patriarch Ponds Restaurants
Presnensky Restaurants
Red Square & Kitay-gorod Restaurants
Tverskaya Restaurants
Yakimanka Restaurants
Zamoskvorechye Restaurants
Travel Guides
GreenLeaders
Things to Do
Travel Stories
Rental Cars
Add a Place
Travel Forum
Travelers' Choice
Help Center
Europe
Russia
Central Russia
Moscow
Moscow Restaurants
Steak House Butcher
Ratings and reviews, location and contact.
I had an excellent steak here on my first evening in Moscow because the restaurant was near to my hotel. The atmosphere is cool, and the staff was acting very professionally. However, this place is quite pricy. If you come hungry you'll leave a significant... part of your holiday money here. More
Dear guest, We are glad that you were satisfied with our restaurant! We are waiting for you again! Always yours, Steak House "Butcher" team.
Very nice steakhouse in Central Moscow which offers a wide array of steaks. The server will actually explain most cuts that are on the menu and will recommend a pairing of wine. We had a very nice lady serve our table and meticulously and professionally... explained the core of the menu.. However, pricey, comparable to a fine New York City Steakhouse in price, but not in quality. Not a bad choice when the desire is for something different, a definite must try when in Moscow. More
Really fine meat, wine and service. The Hunters Steak is strongly recommended - the tenderest one I've ever eaten. It's necessary to leave enough space to the desert and a shot of Porto.
Mostly I review Russian restaurants with a little reservation, but this time I want to give a few points for a nice night and a great steak. The service was really good and they had good English skills. The steak was maybe not the best... I've had bit was really good and I would gladly recommend this restaurant. The price was a little high for Moscow but we enjoyed. Thank you for a great night. More
Dear guest, thanks for feedback. We are pleased to receive from you a high assessment of the work of our employees. Our Team thanks you for your kind words, and looks forward to visiting !! Always yours, Steak House "Butcher" team.
This place is amazing. The food is sooooo goooooddd, I cannot explain easily in a review but you must try it if you are in Moscow. I agree with other reviews, this place is a 10/10 for everything, food amazing, perfect service, great ambiance.
Dear guest, thanks for the feedback. We are pleased that we value the level of our cuisine and hospitality !! Our team thanks you for your kind words and looks forward to visiting !! Always Your Team Butcher Steak House
I wouldn't recommend this place to anyone, cause look HOW sexist are they slogan "ONLY FOR REAL MEN". Shame!!! More
Dear guest, Thank you for your feedback! We are grieved that our slogan has caused such emotions. This slogan has been around for many years and it means that with the "real man" his only "real lady" Always your team Steak House "Butcher" is always... More
There's in central Moscow. It's first time visit. I was amazing Russian beef steak taste. It was fantastic. And cost was not so much expensive. I can recommend you when you wanna eat meats.
Ethan, thanks for the feedback! We are glad that you appreciated our steaks! Your words are the best compliment for us. We look forward to seeing you again! Always your team Steak House "Butcher".
from walking in to walking out it was all delightful. very well decorated and laid out restaurant. and NOT sexist in any way when you enter the building but you must go in to find out. the staff were very good our terrible russian was... beaten by their attempt at english and they won. the service was to a very good standard as you would expect in any good level establishment. the drinks menu was good drinks service and quality was excellent. Then the food ... as is standard now you are shown the cuts of meat you may like i had a Machete the good lady had a chef special. both were stunning to a factor of 11..!! mine brought to table cooked perfectly seperate sauce and veg to share. the good lady had hers covered with dry ice scatered with herbs as the Chef carved it at the table. wine was stunning a Fantastic italian as i recall served just right. then a waitress recommended desert for me the good lady had something she recognised. we asked for two glasses of vodka to wash pudding down .as you do, it was ice cold a big glass and tasted like silk. A very memorable evening. i would say that in London you would pay 30%-40% more at least. More
Kevin, thanks for the tip. We are pleased to receive from you a high assessment of the work of our employees and it is especially pleasant that the Steaks did not leave you indifferent. Our Team thanks you for your kind words, and looks forward... More
Visited for dinner recently having picked up the excellent reviews on TA. Always wonder whether the place will live up to the hype but this one absolutely does. Quite simply one of the best steaks I (we) have ever eaten. Accompanied by great wines and... very good service. Thank you. More
Dear Dave, We are glad that you were satisfied with our restaurant! We are waiting for you again! Always yours, Steak House "Butcher" team.
Can't speak highly enough of this restaurant from the quality of food, attention from waiters and overall presentation. Well up with any steak I've eaten in world. Try not to miss this restaurant
Thanks for assessment of our work.We are very pleased. Always yours, Steak House "Butcher" team
I read about it before and thought it would be OK but since entering and sitting down we could immediately figured out that it was going to be great. In fact, by the end, it was more, much more. Highly recommended. More
Dear guest, thanks for the feedback. We are pleased to receive feedback from our guests. It is very important for us!!! We do everything so that our guests can enjoy "Perfect Steaks" in a comfortable atmosphere. We will be glad to see you again! Always... More
Excellent. And no further words are needed. But take my word for it, 10 years in the hospitality business myself, and now an international traveler, 136 countries so far and all over the globe on a regular basis, I know how to judge. This place... holds its own against any in the world. And when you are here, please order Russian. The Oxtail soup is fabulous. The Russian Filet is as good as any I've ever had, the dessert (mango mousse with passionfruit center covered in white chocolate) was astoundingly good. Washed down with a good Beluga vodka. And a bottle of outstanding Crimean Sangiovese. Truly top notch food, and top notch service. More
Dear guest, Thank you for your feedback.It is always very pleasant, when our guests are choosing "Butcher". And we always trying to make such a visit anforgetable. It will be the best reward to see you again. Always yours, Butcher's Steak house team"
The focus is on meat but I also had as a starter a good tuna tartare. I then took a picanha that is also part of the summer offer. A bit too much for one but very well cooked and presented with a choice of... different sauces. The service is also very good. Not cheap but overall good value for money. More
Christian, thanks for taking the time to write a review! Our Team thanks you for your kind words !!! We will continue to try to please you !!! Sincerely, Butcher Steak House Team!
This place has simply amazing steak that literally melts in your mouth. Superb service that tends to your every need just makes this place the best. You have to visit it
Dear Guest, Thank you for the appreciation of our service! We are glad to delight you with "Ideal Steaks" in the unique atmosphere of our restaurant. We look forward to seeing you again! Always yours, Steak House "Butcher" team.
While in town for my second week I wanted to take some customers out to celebrate the closing of our business. This is one of the restaurants that most of the people recommended and it was a great choice by far. The stakes were out... of this world a service was excellent and I will definitely be back again and again whenever I'm here. More
Dear Rudy,Thanks for your reply. It is always very pleasant, when our guests are choosing Butcher steak house for celebrating. And we always trying to make such a visit anforgetable. Always yours, Steak House "Butcher" team.
STEAK HOUSE BUTCHER, Moscow - Malaya Dmitrovka 20, District Central (TsAO) - Menu & Prices - Tripadvisor
Ever heard of ghost kitchens? These virtual restaurants are changing the delivery industry
The popularity of food delivery services skyrocketed during the COVID-19 pandemic. Bloomberg Second Measure reports that combined sales for meal delivery services grew 162% in April 2020 compared to the previous year. Since then, sales have grown 5% every year.
The growth in popularity of these apps during the pandemic also grew the number of ghost kitchens, some even taking the likeness of celebrities. George Lopez Tacos , Buddy V's Cake Slice by Buddy Valastro, Guy Fieri's Flavortown Kitchen and HotBox by Wiz Khalifa are just a few of the many ghost kitchens on the market.
Popular YouTuber James Donaldson, also known as MrBeast, launched his ghost kitchen brand MrBeast Burger in December 2020 but in mid-June 2023 announced that he would be moving on from the virtual brand. In early August, Donaldson sued his ghost kitchen partner , Virtual Dining Concepts, over "inedible" food resulting in negative reviews that harmed his reputation. 
What exactly is a ghost kitchen? Dig into the reality of ghost kitchens and how they work.
How much does online food delivery pay? DoorDash and Uber Eats compensation.
What is a ghost kitchen?
A ghost kitchen , also known as a dark kitchen or cloud kitchen, is a digital-only restaurant that is available only on food delivery apps like Postmates, UberEats and GrubHub. These kitchens only offer food items and drinks from online brands, cutting out the storefront and human interaction of traditional eateries. 
In other words, cooks from existing restaurants or kitchen-only spaces prepare food items marketed from another brand that is exclusively sold through third-party, food delivery apps. 
How do ghost kitchens work?
Food from these kitchens can only be received through delivery services, which means that customers will not be able to visit a store-front in person.
However, the physical kitchen does exist in order to make the products. Most commonly, ghost kitchen companies may operate out of existing chain or independent restaurants that want to make extra revenue. Ghost kitchen brands can partner with hundreds of established kitchens across the United States to produce and distribute their products. In exchange, the partners get a small cut of the profit made from the delivery.
MrBeast Burger is one example. Donaldson's brand opened 300 locations around the United States in its first week. None of the 300 locations were branded as MrBeast Burger restaurants but rather 300 locations where MrBeast Burger food is produced. The burgers and fries were cooked in commercial kitchens of chain restaurants such as Buca di Beppo and Bertucci's, Restaurant Business Magazine reports .
On the third-party delivery apps that offer food from ghost kitchens, it will not list the restaurant where the food is made. The ghost kitchen brand is listed so customers can order from the exclusive menu from the digital brand. 
Is Uber safe? Addressing safety concerns of passengers and drivers.
How to start a ghost kitchen
These digital-only restaurants are started by small business owners, entrepreneurs, established chains and influences for different reasons. Some use ghost kitchens as a cheaper means of starting their own restaurant, while others make ghost kitchens to create extra revenue for their existing business, BMarko Structures reports .
According to BMarko Structures, the median construction cost to start a traditional restaurant is around $200,000. With a ghost kitchen, that price is cut by around 50-60%. Some may consider renting or purchasing a shipping container kitchen with appliances installed to be the main house of operations for the ghost kitchen. 
Toast, one of the leading POS (point of sale) systems in the United States, outlines the basic necessities to start a ghost kitchen after deciding the concept, hypothetical menu and business model. 
Starting to obtain the same licenses and permits asked of restaurants traditional restaurants is the first important step. Here is a list of some the documents likely required to operate as a food service:
Business License
Food Service License
Employee health Permit
Seller's Permit
Zoning Permit
After these documents are obtained, you may consider where you want to produce and distribute the food. Here are some kitchen options that Toast outlines as popular spaces for ghost kitchen operations:
Shared kitchens : a licensed and inspected commercial kitchen that is available for rent by the hour, day, week or month. 
Dark kitchens : kitchen-only spaces that do not accommodate dine-in customers and focus only on preparing delivery-only food.
If you are looking for more guidance on how to start your own ghost kitchen, you may consider partnering with a ghost kitchen management company. Some of the most successful names in the ghost kitchen game are partnered with Virtual Dining Concepts , CloudKitchens , Nextbite and Ghost Kitchen Brands .
Just Curious for more?
USA TODAY is exploring the questions you and others ask every day. From " Where does salt come from? " to " How to get rid of fruit flies " to " How much water should you drink? ", we're striving to find answers to the most common questions you ask every day. Head to our  Just Curious section  to see what else we can answer.
Hungry Ghost
Hours updated over 3 months ago
Popular drinks
View full menu
Matcha Latte
Nitro Cold Brew
Iced Chai Tea
Review Highlights
" The service was fast, and my vanilla latte was incredible; really enjoyed this place. " in 4 reviews
" If I didn't have plans after, I would have liked to pick up some of their cold brew bottles of coffee. " in 15 reviews
" The prices are higher-end coffee shop prices (4 bucks for a chai ) but the experience is nice and worth it. " in 6 reviews
Show more review highlights
Location & Hours
Suggest an edit
253 Flatbush Ave
Brooklyn, NY 11217
Prospect Pl & St Marks Ave
Prospect Heights
Other Bakeries Nearby
Mia's Bakery
0.9 miles away from Hungry Ghost
D D. said "This place is pretty good. For some weird reason they have the same cakes as Marthas bakery. Not sure if they are baked in house or mass produced by some outsourced company but anyways I Stopped by on 3 different occasions. Parking…" read more
in Bakeries, Desserts, Cafes
Bonbon Lakay
0.8 miles away from Hungry Ghost
Liv P. said "The patties are amazing and the service is great! A wonderful neighborhood spot that I would definitely recommend. The garden out back is great as well." read more
in Desserts, Bakeries, Haitian
Amenities and More
10 More Attributes
About the Business
Coffee and Espresso from Stumptown/Pastries baked daily in house …
Ask the Community
Ask a question
Yelp users haven't asked any questions yet about Hungry Ghost .
Recommended Reviews
1 star rating Not good
2 star rating Could've been better
3 star rating OK
4 star rating Good
5 star rating Great
Select your rating
Overall rating
319 reviews
Honestly, cold brew ($4.50 + tax) here was so mediocre. Price was very standard. Store is small so not really a place to hang and work for long hours. More of a grab your drink and leave place. Would only come back if in area or if I was craving a drink desperately and nothing else was open.
Cute space, great coffee, King David Tacos, fast service, convenient location on Flatbush. What more could you need? Had a large almond milk latte, and it got me wired for hours! They also sell whole beans (from Stumptown).
I went to Hungry Ghost with a friend as a starting point for a walk. Full disclaimer, I don't drink coffee, but as someone who feels hopelessly in the minority of adults I am occasionally open to a coffee shop meet where I know the only viable option for me will likely be hot cocoa. Well, I ordered one and honestly, it tasted kind of like any coffee shop hot cocoa I've had, kind of bitter (like dark chocolatey? I don't like dark chocolate at all) and not smooth enough. Like the problem could be too little cocoa or too little sugar. Either way, for me it was nothing special, but if you're a coffee lover, obvious your mileage has a lot more potential for variation. PS- When are coffee places gonna start keeping lactose free milk on hand? No love for us!
Hot Choco (I guess I should have opened the lid?)
This used to be a great place to come and enjoy coffee and breakfast. I was here at least 5 days a week. They had a nice variety of breakfast (and lunch) offerings. Sadly, now they only offer pastries. Gone are the yogurt parfaits, ham and cheese croissants, and breakfast burritos. If you want their coffee and anything more than a cookie, muffin or other pastry, you have to bring in your own food.
This is a terrible place to do work. They have WiFi, but it's slow. And they literally don't have any outlets. They went so far as to tape over and lock plates covering what used to be outlets. Wtf.
I was a dreary, decaffeinated ghost until I came here to return to the land of the living as a happy human. You can hear the spooky voice, saying "reeeeeallaaax" through the walls. (Not really, Hungry Ghost usually plays mellow R&B, chill pop, or sweet 00's hip hop - where are you now my dear Ne-Yo?) ~Whole milk cortado is thick and flavorful ~Iced coffee is delicious ~Iced Matcha Latte, if you like matte, is yummy and grassy ~Salted Peanut Butter is the perfect amount of soft and crumbly and potently peanut buttery *A highlight* Baristas have always been kind! Bring your laptop weekdays 11am-4pm but otherwise, expect to not find a spot with your machine, and enjoy the ambiance - live edge cedar tables, dark wood, light walls, filament bulbs and exposed brick as you listen to 2011 Adele. Reeeelllaaaaaax
Avocado toast, Peanut Butter cookie, cafe au lait
Live edge cedar tables, filament bulbs, coffee bar, toast, & salted peanut butter cookie
Great coffee (using Stumptown beans) and I love how they offer oat milk here in addition to whole, almond, and soy. The cafe also serves up a variety of baked goods and light sandwiches during the day, though when I arrived on a Sunday afternoon, they were all out of hot croissants/sandwiches. My friend highly recommended the ham and cheese croissant, so I'll have to give it a try next time.
Delicious chai latte - muted sweetness was appreciated. The size of the latte was perfect large enough to last while reading a few chapters of my book. Hungry Ghost is spacious and was a lovely place to read for an afternoon. The ample table space makes this place a great location in which to work.
AMAZING !! First time here and the customer service was exceptional and the coffee was even better than expected !!!! the lattes were sooo smooth and silky & the cappuccinos were great too ! They are following social distancing inside as well , so it wasn't crowded at all. They were fast in getting the orders ready and the desserts look good too. Definitely my go to coffee house when im in park slope.
Using Covid as am excuse to close bathrooms is a lake trend. Doing this at a coffee place is especially lame. Doing so at a coffee place that charges top dollar scores you a shiny single star!
25 other reviews that are not currently recommended
Angelina Bakery - Brooklyn
0.4 miles away from Hungry Ghost
Roop K. said "I have a high bar for coffee, most places are ok and that's fine with me. This place though delivered me a GREAT iced latte. Strong with the taste of the coffee beans really delivering through. Staff was incredibly nice and helpful…" read more
in Coffee & Tea, Donuts, Bakeries
Island Express
2.5 miles away from Hungry Ghost
Shirrell H. said "I wasn't too excited to try this place being that I am Guyanese also and I tend to get a bit disappointed when things don't taste the way they should. However, this place didnt disappoint. This review is based only on the pastries.…" read more
in Caribbean, Bakeries
Collections Including Hungry Ghost
Halloween happenings in Brooklyn
By Yelp Brooklyn N.
77 - Unverified
By Giovanni R.
prospect heights (and maybe even some crown).
By Peter D.
48 Hours In Brooklyn
coffee shops.
When in NYC ...
By Victoria K.
Why not Coffee shops!
By Wei-Hsiang H.
Crown Heights / Prospect Heights
By Jessica K.
Working Cafés
By Taylor W.
nyc espresso
People Also Viewed
Espresso Me
Velvette Brew
Sit & Wonder
Absolute Coffee
Gregorys Coffee
Café Regular du Nord
Best of Brooklyn
Things to do in Brooklyn
Other Places Nearby
Find more Bakeries near Hungry Ghost
Find more Coffee & Tea near Hungry Ghost
People found Hungry Ghost by searching for…
Breakfast Vegan Brooklyn
Cafe Couches Brooklyn
Cafe Shop Brooklyn
Coffee And Tea Brooklyn
Coffee And Wine Brooklyn
Coffee Beans Brooklyn
Coffee Shop To Work At Brooklyn
Free Wifi Brooklyn
Good For Working Brooklyn
Matcha Latte Brooklyn
New Orleans Iced Coffee Brooklyn
Pour Over Coffee Brooklyn
Browse Nearby
Cocktail Bars
Things to Do
Bakeries Near Me
Coffee & Tea Near Me
Peet's Coffee Near Me
Places to Buy Cheesecake Near Me
Related Articles
Yelp's Top 100 US Donut Shops
Yelp's Top 100 Texas Restaurants
Frequently Asked Questions about Hungry Ghost
Is Hungry Ghost currently offering delivery or takeout?
Yes, Hungry Ghost offers both delivery and takeout.
What forms of payment are accepted?
Hungry Ghost accepts credit cards.
How is Hungry Ghost rated?
Hungry Ghost has 3.5 stars.
What days are Hungry Ghost open?
Hungry Ghost is open Mon, Tue, Wed, Thu, Fri, Sat, Sun.