Ghosts of the Abyss
James Cameron and Bill Paxton, director and actor of the 1997 film Titanic, travel to the final undersea resting place of the ill-fated ship of dreams. James Cameron and Bill Paxton, director and actor of the 1997 film Titanic, travel to the final undersea resting place of the ill-fated ship of dreams. James Cameron and Bill Paxton, director and actor of the 1997 film Titanic, travel to the final undersea resting place of the ill-fated ship of dreams.
James Cameron
Bill Paxton
Lori Johnston
Lewis Abernathy
44 User reviews
75 Critic reviews
67 Metascore
See more at IMDbPro
1 nomination
(as Dr. Lori Johnston)
(as Dr. John Broadwater)
(as Dr. Charles Pellegrino)
(as Dr. Anatoly Sagalevitch)
All cast & crew
Production, box office & more at IMDbPro
More like this
Did you know
Trivia (September 11, 2001) James Cameron and Bill Paxton were filming a sequence of the Titanic wreckage in Cameron's Deepsea Challenger submersible when the 9/11 attacks occurred.
Goofs The fourth funnel is shown falling backwards when the ship breaks in two in the sinking simulation. It would do no such thing. It would fall forward like the other funnels. This is also seen in the "final plunge" montage with the photographs of the passengers who perished in the disaster superimposed in front of the footage of the ship sinking from the movie Titanic (1997) .
Bill Paxton : The crucial thing about deep-sea photography is lighting.
Alternate versions The theatrical version was shortened down to 43 minutes running time so that it will fit into the standard screening schedule of the local IMAX theaters, i.e. an IMAX film must not run longer than 45 minutes so that it is possible to start a screening every hour.
Connections Edited into Titanic al detalle (2013)
Soundtracks Departure Written and Performed by Glen Phillips Courtesy of Inhale Music/Exhale Entertainment
User reviews 44
psycho_boy_tyler
Apr 17, 2003
How long is Ghosts of the Abyss? Powered by Alexa
September 10, 2003 (France)
United States
Official site
Misterios del Titanic
Titanic wreck, Titanic Canyon, North Atlantic, Atlantic Ocean
Walt Disney Pictures
Walden Media
Earthship Productions
See more company credits at IMDbPro
$13,000,000 (estimated)
$17,040,871
Apr 13, 2003
$27,570,076
Technical specs
Runtime 1 hour 1 minute
Dolby Digital
Related news
Contribute to this page.
See more gaps
Learn more about contributing
More to explore
Recently viewed
Items related to Ghosts Of The Abyss: A Journey Into The Heart Of The...
Ghosts of the abyss: a journey into the heart of the titanic - hardcover, lynch, don ; marschall, ken.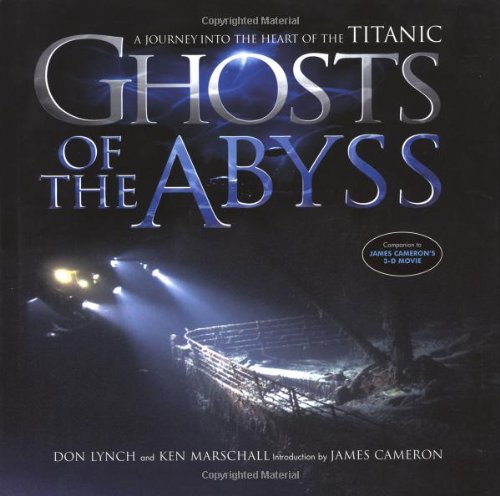 This specific ISBN edition is currently not available.
About this title
About this edition
"synopsis" may belong to another edition of this title.
"About this title" may belong to another edition of this title.
Publisher Da Capo Press
Publication date 2003
ISBN 10 0306812231
ISBN 13 9780306812231
Binding Hardcover
Edition number 1
Number of pages 144
Rating 4.45 avg rating • ( 218 ratings by Goodreads )
Convert currency
Shipping: US$ 3.50 Within U.S.A.
Add to Basket
Other Popular Editions of the Same Title
Featured edition.
ISBN 10: ISBN 13: 9780340734162 Publisher: Hodder & Stoughton, 2003 Hardcover
Madiso... Softcover
Top Search Results from the AbeBooks Marketplace
Ghosts of the abyss: a journey into the heart of the titanic.
Book Description Hardcover. Condition: new. New. Seller Inventory # Wizard0306812231
More information about this seller | Contact seller
Book Description Hardcover. Condition: new. Brand New Copy. Seller Inventory # BBB_new0306812231
Book Description Condition: new. Seller Inventory # newMercantile_0306812231
Book Description Hardcover. Condition: new. Buy for Great customer experience. Seller Inventory # GoldenDragon0306812231
Book Description Hardcover. Condition: new. New Copy. Customer Service Guaranteed. Seller Inventory # think0306812231
Book Description Condition: new. Seller Inventory # NewCamp0306812231
Book Description Condition: New. Book is in NEW condition. Seller Inventory # 0306812231-2-1
Book Description Hardcover. Condition: New. Seller Inventory # Abebooks91491
Book Description Condition: new. Dust Jacket Condition: New!. First American Edition. Seller Inventory # WBN0306812231
Book Description Hardcover. Condition: New. Brand New!. Seller Inventory # VIB0306812231
There are more copies of this book

Ghosts of the Abyss

Streaming in:

Ghosts of the Abyss streaming: where to watch online?
You can buy "Ghosts of the Abyss" on Microsoft Store, AMC on Demand, Apple TV, Google Play Movies, YouTube, Vudu, DIRECTV, Amazon Video as download or rent it on Amazon Video, Apple TV, Google Play Movies, YouTube, Vudu, Microsoft Store, DIRECTV online.
With a team of the world's foremost historic and marine experts as well as friend Bill Paxton, James Cameron embarks on an unscripted adventure back to the wreck of the Titanic where nearly 1,500 souls lost their lives almost a century ago.
Videos: Trailers, Teasers, Featurettes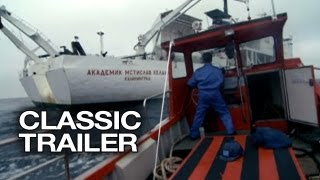 Production country
People who liked ghosts of the abyss also liked.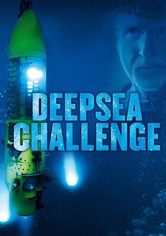 Popular movies coming soon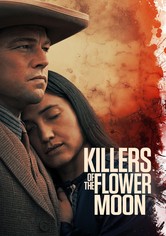 Upcoming Documentary movies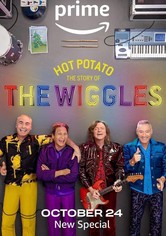 Ghosts of the Abyss (Original Motion Picture Soundtrack)
January 1, 2003 29 Songs, 58 minutes ℗ 2003 Hollywood Records, Inc.
RECORD LABEL
Select a country or region, africa, middle east, and india.
Côte d'Ivoire
Congo, The Democratic Republic Of The
Guinea-Bissau
Niger (English)
Congo, Republic of
Saudi Arabia
Sierra Leone
South Africa
Tanzania, United Republic Of
Turkmenistan
United Arab Emirates
Asia Pacific
Indonesia (English)
Lao People's Democratic Republic
Malaysia (English)
Micronesia, Federated States of
New Zealand
Papua New Guinea
Philippines
Solomon Islands
Bosnia and Herzegovina
France (Français)
Deutschland
Luxembourg (English)
Moldova, Republic Of
North Macedonia
Portugal (Português)
United Kingdom
Latin America and the Caribbean
Antigua and Barbuda
Argentina (Español)
Bolivia (Español)
Virgin Islands, British
Cayman Islands
Chile (Español)
Colombia (Español)
Costa Rica (Español)
República Dominicana
Ecuador (Español)
El Salvador (Español)
Guatemala (Español)
Honduras (Español)
Nicaragua (Español)
Paraguay (Español)
St. Kitts and Nevis
Saint Lucia
St. Vincent and The Grenadines
Trinidad and Tobago
Turks and Caicos
Uruguay (English)
Venezuela (Español)
The United States and Canada
Canada (English)
Canada (Français)
United States
Estados Unidos (Español México)
الولايات المتحدة
États-Unis (Français France)
Estados Unidos (Português Brasil)
美國 (繁體中文台灣)
Letterboxd — Your life in film
Forgotten username or password ?

Where to watch
Ghosts of the abyss.
2003 Directed by James Cameron
The legend no one can forget has become the greatest 3D adventure ever filmed.
With a team of the world's foremost historic and marine experts as well as friend Bill Paxton, James Cameron embarks on an unscripted adventure back to the wreck of the Titanic where nearly 1,500 souls lost their lives almost a century ago.
Bill Paxton John Broadwater James Cameron Mike Cameron Ken Marschall Don Lynch Adriana Valdez Piper Gunnarson Federico Zambrano Miguel Wilkins Charles Pellegrino
Director Director
James Cameron
Producers Producers
James Cameron John Bruno Chuck Comisky Janace Tashjian
Executive Producer Exec. Producer
Giedra Rackauskas
Casting Casting
Editors editors.
John Refoua Sven Pape Ed W. Marsh
Cinematography Cinematography
Additional photography add. photography.
D.J. Roller
Production Design Production Design
Martin Laing
Art Direction Art Direction
Patricio M. Farrell Javier Nava Leonard Barrit
Set Decoration Set Decoration
Todd Cherniawsky Leonard Barrit
Special Effects Special Effects
Sergio Lino
Visual Effects Visual Effects
Chuck Comisky Adam Howard Adalberto Al Lopez Mark Spatny Robert McInnis
Composer Composer
Joel McNeely
Sound Sound
Christopher Boyes Dennie Thorpe Jana Vance Beau Borders Gary Summers Dennis Baxter
Makeup Makeup
Kathe Swanson Raul Covarrubias
Hairstyling Hairstyling
Kathe Swanson
Earthship Productions Walt Disney Pictures Walden Media
Releases by Date
10 apr 2003, 04 feb 2004, 15 sep 2005, 14 mar 2023, releases by country.
Digital 10 Netflix
Theatrical 0
Theatrical PG
61 mins More at IMDb TMDb Report this page
Popular reviews
Review by Matt Singer ★★½
Imagine you're an actor who's been in a bunch of James Cameron's movies and he calls you and says hey want to do another film and you're like sure what do you want to do and then he goes we're making a documentary about the Titanic wreckage and we're gonna stick you in a sub and send you 12,000 feet down to the bottom of the Atlantic Ocean.
Like, on these historic dives there are historians, scientists, biologists, submarine captains, photographers and ... Bill Paxton? Weird!
Review by David Sims ★★★ 1
who knew this had a 9/11 twist and so much Bill Paxton
Review by dmartsfilm ★★★
If anything it's just fun to see James Cameron in his natural habitat: nerding out and doing adventurous things with technology. The actual footage of the wreckage of the Titanic is really cool to see and it provides us modern day people a chance to see what it really looked like. It's an interesting little documentary that stays on a fairly average enjoyment level. Bill Paxton has some cool bits in here and when they come up from the deep and hear for the first time about 9/11 it's genuinely interesting. Let's just say it: James Cameron is a baller
Review by anna nomaly ★★★
An oddly fascinating bit of self-aggrandizement, Cameron's documentary romanticizes his own achievements as much as it fetishizes every minute detail surrounding the RMS Titanic's sinking. While the inclusion of Bill Paxton, Lewis Abernathy, and countless references to the feature film make this a touch more engaging than the dry, museum-ready piece it could've been, it also turns Ghosts of the Abyss into an early example of nostalgia-baiting, for a movie that was barely five years old in early 2003. The date reveal in the final ten minutes is a masterful howler.
Review by Jacob
This review may contain spoilers. I can handle the truth.
james cameron and bill paxton emerging from the depths of the ocean and being told 9/11 just happened
Review by Séamus Malekafzali ★★½ 1
there's a part in this movie near the end where we are taken on a whimsical adventure to rescue a camera bot that got trapped within the wreckage of the titanic and then we're informed after the fact that we shouldn't have found that exciting because 9/11 happened while they were doing that
Review by jonathan ★★★½
If you hated Jack and Rose...
If you wanted to see more of Bill Paxton narrating his selfie video at the bottom of the ocean...
If you wish the nerd scenes in James Cameron's Titanic were 90 minutes long...
this is the documentary for you.
The superimposition of archival photos and bits of live action over unique footage of the wreck is both eerie and cool. The film of the wreckage is beautiful. Even watching the logistics of getting the various submersibles on and off the ships in high seas and down to the depths of the wreck is visually amazing.
But this documentary feels a little too indulgent and self-important for my taste. A close-up of Bill Paxton's face…
Review by Spooky Lucy ☠️🎃🏳️‍⚧️ 🏳‍🌈 ★★★½
The Cameron Collective: "Ghosts of the Abyss"
The greatest 9/11 twist since "Remember Me".
Review by CinemaCl🎃wn ★★★
After dazzling the entire world with his 1997 epic romance & disaster film that went on to become the first film to gross over a billion dollars at box-office, remained the highest grossing film of all time for over a decade, and also won a staggering 11 Academy Awards including Best Picture, visionary filmmaker James Cameron journeys back to the site that inspired one of the greatest & grandest spectacles to ever grace the silver screen.
Ghosts of the Abyss follows James Cameron as he returns to the 1912 wreckage of the RMS Titanic in order to obtain more detailed images than ever before. Exploring almost the entirety of the ruins from inside-out with the help of newly developed technology, the documentary…
Review by lucas ᱬ ★★★ 2
and many times when i close my eyes im suddenly back there, floating over the wreck, and i feel like im a ghost of the abyss.
Review by KnuckleScraper
Rules that Cameron has the single coolest answer to the " where were you on 9/11 " question imaginable and can back it up with video evidence.
Review by Cody Dericks ★★★
Pretty damn cool Titanic wreckage and then BAM 9/11 outta nowhere
Similar Films

Upgrade to remove ads
Letterboxd is an independent service created by a small team, and we rely mostly on the support of our members to maintain our site and apps. Please consider upgrading to a Pro account —for less than a couple bucks a month, you'll get cool additional features like all-time and annual stats pages ( example ), the ability to select (and filter by) your favorite streaming services, and no ads!
Select your preferred poster
MOVIE MUSIC UK
Fathers of Film Music
Greatest Scores of the Twentieth Century
GHOSTS OF THE ABYSS – Joel McNeely
Following his Oscar winning 1997 movie Titanic, director James Cameron has since become very interested in the shipwreck of the real life ocean liner, which struck an iceberg on 14 April 1912, while on its maiden voyage from Southampton to New York, and sunk beneath the freezing waters of the north Atlantic, killing almost 1,500 passengers. In Ghosts of the Abyss, Cameron, along with a team of the world's foremost historic and marine experts and his friend, actor Bill Paxton, embarks on an unscripted adventure back to where some of the footage for his dramatic film was shot. Using state-of-the-art technology and new 3-D IMAX cameras developed expressly for this expedition, Cameron and his crew explore virtually all of the wreckage, inside and out, as never before. In addition, actors re-create key moments from the Titanic's last moments (in a way similar to Discovery Channel documentaries), breathing life and immediacy to the science.
Written for a full orchestra with appropriately augmented synthesizers and occasional voices, Joel McNeely generally eschews the "knock 'em out of their seats' style of scoring usually favored by IMAX composers, and delivers a score which is emotionally rich, appropriately dramatic when needed, understated and reverential at times, moody and ghostly at others, and which offers a truly rewarding listening experience. This is great stuff, and it is heartening to see McNeely scoring major movies once again after several years in the doldrums – in addition to this, McNeely wrote four cinematic scores in 2003 (notably the critically acclaimed "Holes", and the Disney sequel "Jungle Book 2").
Unsurprisingly, some of Joel McNeely's work is similar to the Oscar-winning score James Horner wrote back in 1997. Even more surprisingly, quite a lot of it is not, and it is to McNeely's credit that he ignored what must have been a great temptation to simply re-create Horner's dramatic masterpiece. The Irish elements are there, again paying tribute to the shipbuilders in who worked on the great vessel. The synthesizers, again, add a modern twist to the tale, and layer in an appropriately ethereal mood, while McNeely's lovely orchestra gives it that warm, human center. But McNeely's score seems more introspective and less concerned with interpreting human emotion, instead celebrating the job of discovery and lamenting lives lost. He also peppers it with a series of modern, upbeat, rock-driven tracks that come as welcome surprise.
Of the orchestral tracks, 'Main Title' opens the score portion of the CD to great effect, an eerie yet enticing awakening. 'Getting Ready' mixes modern electronics with electric guitars and traditional Irish orchestrations to great effect, resulting in an engaging montage cue. Both 'Floating Above the Deck' and 'The Ship's Engines' are beautiful, and manage to convey both the epic size and great tragedy that befell the ship, the former segueing out into an action cue that echoes Horner's previous work. Other cues such as 'The Grand Staircase', 'Elegance Past' and 'I… I Had to Go' deliver a series of charming, effective piano and orchestra ruminations on life aboard the White Star Line, the latter of these bearing a striking stylistic similarity to the work of Thomas Newman. The Irish element is highlighted again in 'Building the Ship', where a pennywhistle and pipes join in the fun, and the final five score tracks, from 'The End' through to 'Saying Goodbye to Titanic' bring emotional intensity, strength, and sympathetic orchestral lushness to the great tragedy's conclusion.
On the other side of the coin, 'Dangerous Recovery' is a modern, thrusting action cue that sounds like a Media Ventures wannabe, while 'Jake and Elwood' (a clever play on words from The Blues Brothers), is a surprisingly good rock track. The two songs which bookend the score are both serviceable, the conclusive 'Darkness Darkness' by Lisa Torban especially remaining in the memory. Dotted in amongst the score tracks are Titanic musical legends such as 'Alexander's Ragtime Band' and 'Nearer My God To Thee', faithfully recreated to maintain historical accuracy and authenticity. The only negative (if there is one) is that there is no familiar, recurring theme to tie the score together – a tiny niggle, to be sure, but nevertheless a niggle.
I actually surprised myself at how much I enjoyed this score. IMAX films are often notable for their expansive musical accompaniment, and composers such as Alan Williams and Sam Cardon have made genuine careers writing aural accompaniments for the stunning visuals. Although Ghosts of the Abyss is a very different score to, say, Island of the Sharks, McNeely's lightness of touch and empathy for the subject matter makes for a compelling album. After plumbing the depths with The Avengers, Soldier and Virus a few years ago, it's wonderful to see McNeely's career beginning to take off again, and his work here can only serve him well for future, equally important assignments.
Rating: ****
Track Listing:
Departure (written and performed by Glen Phillips) (2:33)
Main Title (1:16)
Apprehension (1:29)
Getting Ready (1:20)
Titanic Revealed (3:11)
Floating Above the Deck (3:01)
Dangerous Recovery (1:28)
Valse Septembre (written by Felix Godin) (2:19)
The Windows (0:47)
Jake and Elwood (2:14)
The Bots Go In (1:33)
Titsy Bitsy Girl (written by Ivan Caryll and Lionel Monckton) (1:52)
The Grand Staircase (1:33)
Exploring the Staterooms (1:51)
Song Without Words (written by Piotr Ilyich Tchaikovsky) (2:26)
Elegance Past (2:10)
Building the Ship (1:28)
I… I Had to Go (1:54)
The Ship's Engines (1:42)
Alexander's Ragtime Band (written by Irving Berlin) (1:53)
The Final Day (2:15)
The End (3:17)
Memorials (1:18)
Go Toward the Light (1:31)
The Next Morning (2:08)
Nearer My God to Thee (written by John B. Dykes) (0:55)
Saying Goodbye to Titanic (1:55)
Eternal Father, Strong to Save (written by John B. Dykes and William Whiting) (3:02)
Darkness, Darkness (written by Jesse Colin Young, performed by Lisa Torbin) (4:05)
Running Time: 58 minutes 29 seconds
Hollywood 2061-62397-2 (2003)
Music composed and conducted by Joel McNeely . Orchestrations by David Brown, Marshall Bowen and Frank Macchia . Recorded and mixed by Rich Breen . Edited by Craig Pettigrew . Mastered by Pat Sullivan . Album produced by James Cameron, Randy Gerston and Joel McNeely .
Share this:
Click to email a link to a friend (Opens in new window)
Click to print (Opens in new window)
Click to share on Facebook (Opens in new window)
Click to share on Pinterest (Opens in new window)
Click to share on Twitter (Opens in new window)
Click to share on Reddit (Opens in new window)
Click to share on Tumblr (Opens in new window)
No comments yet.
No trackbacks yet.
Leave a Reply Cancel reply
This site uses Akismet to reduce spam. Learn how your comment data is processed .
MOVIE MUSIC UK FACEBOOK COMMUNITY
Reviews A-M
Reviews N-Z
Reviews by Composer
Composer Interviews
About Movie Music UK
MOVIE MUSIC UK AWARDS
Shop at the Movie Music UK Store
Member of the
Latest Reviews
THE CREATOR – Hans Zimmer
MR. SMITH GOES TO WASHINGTON – Dimitri Tiomkin
THE FOUR FEATHERS – Miklós Rózsa
WHEN WORLDS COLLIDE – Leith Stevens
THE WAR OF THE WORLDS – Leith Stevens
THE AGE OF INNOCENCE – Elmer Bernstein
A HAUNTING IN VENICE – Hildur Guðnadóttir
KNIGHT WITHOUT ARMOUR – Miklós Rózsa
M. BUTTERFLY – Howard Shore
THE HILL – Geoff Zanelli
Monthly Review Archive
October 2023 (3)
September 2023 (11)
August 2023 (14)
July 2023 (12)
June 2023 (9)
May 2023 (9)
April 2023 (12)
March 2023 (15)
February 2023 (18)
January 2023 (21)
December 2022 (8)
November 2022 (14)
October 2022 (12)
September 2022 (14)
August 2022 (16)
July 2022 (15)
June 2022 (15)
May 2022 (18)
April 2022 (14)
March 2022 (15)
February 2022 (16)
January 2022 (19)
December 2021 (18)
November 2021 (15)
October 2021 (16)
September 2021 (16)
August 2021 (20)
July 2021 (17)
June 2021 (14)
May 2021 (13)
April 2021 (18)
March 2021 (18)
February 2021 (18)
January 2021 (14)
December 2020 (16)
November 2020 (9)
October 2020 (13)
September 2020 (13)
August 2020 (12)
July 2020 (14)
June 2020 (9)
May 2020 (8)
April 2020 (12)
March 2020 (9)
February 2020 (12)
January 2020 (13)
December 2019 (13)
November 2019 (8)
October 2019 (7)
September 2019 (6)
August 2019 (7)
July 2019 (7)
June 2019 (8)
May 2019 (12)
April 2019 (13)
March 2019 (9)
February 2019 (15)
January 2019 (14)
December 2018 (9)
November 2018 (12)
September 2018 (3)
August 2018 (12)
July 2018 (6)
June 2018 (9)
May 2018 (8)
April 2018 (13)
March 2018 (18)
February 2018 (10)
January 2018 (13)
December 2017 (8)
November 2017 (17)
October 2017 (14)
September 2017 (15)
August 2017 (17)
July 2017 (14)
June 2017 (15)
May 2017 (5)
April 2017 (10)
March 2017 (16)
February 2017 (13)
January 2017 (10)
December 2016 (10)
November 2016 (10)
October 2016 (13)
September 2016 (15)
August 2016 (19)
July 2016 (15)
June 2016 (10)
May 2016 (6)
April 2016 (15)
March 2016 (19)
February 2016 (6)
January 2016 (11)
December 2015 (11)
November 2015 (16)
October 2015 (15)
September 2015 (8)
August 2015 (6)
July 2015 (10)
June 2015 (9)
May 2015 (8)
April 2015 (11)
March 2015 (4)
February 2015 (13)
January 2015 (12)
December 2014 (10)
November 2014 (13)
October 2014 (13)
September 2014 (15)
August 2014 (15)
July 2014 (4)
June 2014 (5)
May 2014 (6)
April 2014 (3)
March 2014 (8)
February 2014 (14)
January 2014 (8)
December 2013 (7)
November 2013 (8)
October 2013 (9)
September 2013 (11)
August 2013 (3)
July 2013 (7)
June 2013 (5)
May 2013 (6)
April 2013 (11)
March 2013 (7)
February 2013 (7)
January 2013 (9)
December 2012 (4)
November 2012 (5)
October 2012 (13)
August 2012 (4)
July 2012 (7)
June 2012 (1)
May 2012 (2)
April 2012 (6)
March 2012 (2)
February 2012 (5)
January 2012 (7)
December 2011 (6)
November 2011 (4)
October 2011 (10)
September 2011 (9)
August 2011 (6)
May 2011 (6)
April 2011 (7)
March 2011 (11)
February 2011 (10)
January 2011 (7)
December 2010 (9)
November 2010 (9)
October 2010 (6)
July 2010 (1)
April 2010 (2)
March 2010 (4)
February 2010 (7)
January 2010 (2)
December 2009 (12)
November 2009 (11)
October 2009 (14)
September 2009 (12)
August 2009 (11)
July 2009 (6)
June 2009 (8)
May 2009 (10)
April 2009 (9)
March 2009 (11)
February 2009 (6)
January 2009 (12)
December 2008 (19)
November 2008 (12)
October 2008 (18)
September 2008 (9)
August 2008 (10)
July 2008 (8)
June 2008 (8)
May 2008 (7)
April 2008 (8)
March 2008 (9)
February 2008 (13)
January 2008 (6)
December 2007 (17)
November 2007 (8)
October 2007 (14)
September 2007 (16)
August 2007 (18)
July 2007 (11)
June 2007 (12)
May 2007 (8)
April 2007 (12)
March 2007 (19)
February 2007 (13)
January 2007 (8)
December 2006 (14)
November 2006 (10)
October 2006 (3)
September 2006 (7)
August 2006 (3)
July 2006 (4)
June 2006 (3)
May 2006 (6)
April 2006 (2)
March 2006 (1)
February 2006 (1)
January 2006 (4)
December 2005 (9)
November 2005 (4)
October 2005 (2)
September 2005 (11)
August 2005 (2)
July 2005 (6)
June 2005 (9)
May 2005 (5)
April 2005 (6)
March 2005 (5)
February 2005 (3)
January 2005 (6)
December 2004 (6)
November 2004 (8)
October 2004 (9)
September 2004 (4)
August 2004 (4)
July 2004 (6)
June 2004 (2)
May 2004 (6)
April 2004 (5)
March 2004 (2)
February 2004 (1)
January 2004 (1)
December 2003 (5)
November 2003 (6)
October 2003 (1)
September 2003 (1)
August 2003 (1)
July 2003 (6)
June 2003 (2)
May 2003 (3)
April 2003 (1)
March 2003 (1)
February 2003 (3)
January 2003 (3)
December 2002 (7)
November 2002 (4)
October 2002 (2)
September 2002 (1)
August 2002 (2)
July 2002 (3)
June 2002 (3)
May 2002 (2)
April 2002 (1)
March 2002 (1)
February 2002 (3)
January 2002 (1)
December 2001 (5)
November 2001 (1)
October 2001 (3)
August 2001 (3)
July 2001 (1)
June 2001 (2)
May 2001 (1)
April 2001 (2)
March 2001 (2)
February 2001 (1)
December 2000 (6)
November 2000 (4)
October 2000 (4)
September 2000 (3)
August 2000 (4)
July 2000 (3)
June 2000 (6)
May 2000 (7)
April 2000 (3)
March 2000 (4)
February 2000 (9)
January 2000 (1)
December 1999 (14)
November 1999 (11)
October 1999 (9)
September 1999 (3)
August 1999 (11)
July 1999 (7)
May 1999 (5)
April 1999 (3)
February 1999 (1)
December 1998 (1)
October 1998 (1)
July 1998 (1)
February 1998 (1)
August 1997 (1)
April 1997 (1)
Already have a WordPress.com account? Log in now.
Follow Following
Copy shortlink
Report this content
View post in Reader
Manage subscriptions
Collapse this bar
Into the Abyss
Documentary from Werner Herzog ( Cave of Forgotten Dreams ,  Grizzly Man ) examining capital punishment - on why people kill, and why the state kills.
The focus is on a triple homicide case in Texas. Herzog interviews (though as he told the Guardian , he doesn't like the term 'interviews': "I'm not a journalist; I'm a poet. I had a discourse, an encounter with these people but I never had a list of questions.") 28-year-old death row inmate Michael Perry, scheduled to die within eight days.
He also speaks with families of the victims and perpetrators, as well as a state executioner and pastor who have been with death row prisoners as they've taken their final breaths. Herzog describes it as "a gaze into the abyss of the human soul."
Where to watch Into the Abyss
Times & tickets.
There are no available streaming platforms.
Or, search for your location...
Nope didn't find anything. Try again.
Bay Of Plenty
Hawke's Bay
Taupo-Central Plateau
Manawatu-Wanganui
Nelson-Tasman Bay
Marlborough
Into the Abyss | Ratings & Reviews
Rotten tomatoes® rating, audience score rating.
"Dares to plumb the dark hole in America's soul. Herzog's investigation may not work as an anti-death-penalty editorial, but its findings are undeniably profound."
"Herzog's tapestry testifies to life's light from death's darkness. Its honest humanity and sideways-on character bare his illuminating imprint."
"Superficially resembles the kind of titillating, moralizing true-crime shockumentary that is a staple of off-hours cable television. But the grim ordinariness of the narrative makes its Dostoyevskian dimensions all the more arresting."
"It is a sombre, thoughtful, restrained and often powerful piece of work."
"May be the saddest film Werner Herzog has ever made. It regards a group of miserable lives, and in finding a few faint glimmers of hope only underlines the sadness."
"What is missing is something new - clarity, insight, outrage. Instead, its understatement is ultimately its undoing."
"Above all it's a portrait of stunned grief, of the devastation families endure, whether through violence, accidents, illness or incarceration."
"A haunting portrayal of people who are neither completely innocent nor wholly evil, and the terrible price of killing, whether in the pursuit of a sports car or in the name of justice."
"Powerfully suggests that violent death of any kind, whether personal or state-mandated, transforms everyone in its vicinity."
Into the Abyss | Details
Into the abyss | trailers.
Big on Streaming
The Equalizer 3
Mission: Impossible - Dead Reckoning Part One
The Miracle Club
The Roundup
Shining Vale: Season 2
Damsel (2023)
Lessons In Chemistry: Season 1
The Fall of the House of Usher (2023)
Special Ops: Lioness - Season 1
Totally Killer
Fair Play (2023)
Our Flag Means Death: Season 2
Loki: Season 2
Reptile (2023)
Beckham: Limited Series
C*A*U*G*H*T: Season 1
The Wonderful Story Of Henry Sugar
Gen V: Season 1
Search suggestions
Coming Soon
Find Trailers, News, Reviews and Features
Get to your watchlist.
sign in with Facebook
sign in with Google
sign in with Apple
Or sign in with your email
Don't have a Flicks account? Sign Up.
I forgot my damn password.
Keep track of the movies and show you want to see + get Flicks email updates.
sign up with Facebook
sign up with Google
sign up with Apple
Or sign up with your email
By signing up, you agree to our terms & conditions and privacy policy .
Already have a Flicks account? Sign in
Don't have a Flicks account? Sign Up
Remembered your password? Sign In
To post ratings/reviews we need a username. This is what will appear next to your ratings and reviews.
I don't know, create one for me
SORRY TO SAY, FLICKS NO LONGER SUPPORTS IE9
Please update to Microsoft Edge , or another browser.
Or, if you want to stick it out with Internet Explorer, please update your browser to the latest version ( IE 11 )