Who is Ghostface Killah's wife? The rapper's secret relationships
by Lilyanne Rice
– on Mar 30, 2023
in The R&L
Ghostface Killah (real name Dennis Coles) is considered one of the godfathers of rap. His lyrical prowess set him apart from other rappers of his generation; it inspired his success as a solo artist after members of the Wu-Tang Clan split up. 
One of the most recognizable rappers worldwide, Ghostface maintained a secretive personal life, forcing people to focus on his music. 
Ghostface has been linked to several women but has never married
Ghostface Killah has never married and appears single. He's been linked to several women but hasn't married any of them. 
Sophia Diggs, Ghostface's girlfriend of about three years, was erroneously called Ghostface's wife. Diggs, RZA's sister, and Ghostface dated for a long while, but neither acknowledged the relationship. 
In 2014, Ghostface appeared alongside his girlfriend Kelsey Nykole on Couples Therapy. It's unclear whether they are still dating. 
Ghostface has four children, including an anonymous daughter
Ghostface has three sons – Infinite Coles, Supreme-Intelligence, and Sun God – and an anonymous daughter. Unconfirmed reports claim Sun God is Ghostface and Sophia Diggs' son. 
Infinite, Supreme-Intelligence, and Sun have pursued entertainment careers. Sun God (real name Dennis Ames) belongs to a group dubbed 2nd Generation Wu. Supreme-Intelligence appeared alongside Ghostface and Sun God in a 2014 rap freestyle for Forbez DVD. 
Infinite Coles said Ghostface didn't have a close relationship with his kids. He was closer to RZA than he was to Ghostface. "I'm not really close to my real dad like that – my uncle has been taking care of me as long as I can remember, so he is definitely one of my biggest inspirations," Infinite told  Crack Magazine . 
The entertainer discovered he could sing while performing for the Wu-Tang clan at the Wu-Tang house during Christmas. However, Infinite, who is gay, doesn't appreciate the homophobia in their music. The homophobic slurs in Wu-Tang music widened the rift between Infinite and Ghostface. 
"The word 'faggot' is so prevalent in their raps," Infinite told  Nylon . "It annoyed me, and it made me feel like I was being shoved into the closet. It made me feel like Wu-Tang was talking about me." 
Infinite and Ghostface eventually mended their relationship. "I could be so much better at storytelling if I would've known that about him," Infinite said. "He's got a talent for writing about what's around him. He could write a dope story about a tree."
RELATED ARTICLES
Is jenna elis married the disgraced attorney's ex-husband david rives, who is christopher bell's wife all about morgan kemenah, is trey yingst married the fox correspondent's love life detailed, who is bernie smilovitz's wife everything about psychologist donna rockwell.
Film and Entertainment
Personalities and Influencers
TV Shows and Series
Russia Ukraine war
Transgender News
Recommended
Web Stories
Worth Reading
Upload season 3 episodes 3 & 4 recap: unveiling cyberdiscountday, pain hustlers: unveiling the truth behind jackie drake in 2023, pain hustlers: nathan lydell's connection to insys' speaker program doctors 2023.
Unveiling the Enigmatic Connection: Sophia Diggs and Ghostface Killah 2023
Introduction: unveiling the enigmatic connection.
The entertainment world boasts not only fascinating talents but also intriguing relationships that sprout within it. One such remarkable and yet slightly mystifying correlation is between Sophia Diggs and Ghostface Killah . This article provides an in-depth analysis of the relationship that binds these two figures.
Editorial Guidelines & Fact Checking: At TheViralPink , we uphold stringent Editorial Guidelines to deliver accurate, reliable, and high-quality content. Our dedicated team of expert contributors rigorously fact-checks all information using credible sources before publication. We strive for transparency, accountability, and up-to-date content, ensuring our readers receive trustworthy information they can rely on.
Sophia Diggs: Who is She?
A sharp, formidable woman, Sophia Diggs, is a famous figure in the entertainment industry. With a career spanning various fields, including fashion designing, she has left her mark in several sectors.
The Story of Ghostface Killah: An Iconic Rapper
Ghostface Killah , born as Dennis Coles, is no stranger to the music scene. An iconic rapper, member of the legendary Wu-Tang Clan, Ghostface Killah is one of the most influential and critically acclaimed figures in the world of hip-hop.
The Enigmatic Connection: A Subtle Relationship
Numerous speculations and rumors surround the relationship between Sophia Diggs and Ghostface Killah. While concrete evidence about their exact relationship status remains scarce, it's widely known that the two share a close association.
Tracing the Timeline
Information about when Sophia Diggs and Ghostface Killah first crossed paths is shrouded in obscurity. Their relationship's inception might date back several years, highlighting the longevity of their connection.
Rumored Romance and Speculations
Both Sophia Diggs and Ghostface Killah have remained relatively tight-lipped about their relationship, leaving room for speculation. Rumors about their romantic involvement have repeatedly surfaced, though neither party has confirmed or denied these claims.
Professional Comrades? An Interesting Perspective
Apart from the rumored romance, another theory about their relationship revolves around their professional collaboration. Ghostface Killah's ventures extend beyond the music realm, potentially including fashion endeavors wherein Sophia's interests might align.
Editorial Note: It's intriguing how Sophia Diggs and Ghostface Killah have managed to keep their relationship intriguingly elusive. Regardless of the speculation, their influence in their respective fields remains significant and undebatable."
Public Appearances and Social Media Interactions
Occasional appearances together and friendly social media interactions between Sophia and Ghostface Killah further fuel the speculations. Their interactions show a deep mutual respect and close bond that goes beyond mere acquaintanceship.
Summary and Conclusion
The relationship between Sophia Diggs and Ghostface Killah is indeed a curious one. Whether their bond is of a romantic or professional nature remains unclear. Nonetheless, their shared history and ongoing connection make their association an intriguing topic in the entertainment world.
Note: This article strives to maintain a balance between giving the audience a comprehensive view of the topic and respecting the privacy of the individuals involved. The speculation around Sophia Diggs and Ghostface Killah's relationship is based on available information, and the intricacies of their relationship remain known only to them.
Unveiling the Truth: Is Phoebe from Pain Hustlers Real? 2023
Emily blunt's role in 'pain hustlers' 2023: real pharma rep, designated survivor returns: exciting new season premieres 2023, stream agent carter season 2 (2023) online: exciting updates, is carl really dead shocking revelation in 2023, discover the enchanting filming locations of netflix's kdramas 2023.
About The Viral Pink
Privacy Policy
Cookie Policy
Editorial Policy
Ethics Policy
Guest Blog / Sponsored Post Guidelines
Terms And Condition
Most recent
Most popular, star wars the bad batch season 3 latest update will shock you, get your tickets for west end's sunset boulevard starring nicole scherzinger: limited offer inside, check out for bridgerton season 4 release date, cast & much more, where is serena k fleites now a victim of pornhub's exploitation.
© theviralpink
Who Is Ghostface Killah Girlfriend? Know All About His Relationship Status
by FactsTalky
September 28, 2022
The Wu-Tang Clan member, Ghostface Killah, is a famous American rapper. Following the success of the Wu-Tang Clan 's debut album, Enter the Wu-Tang (36 Chambers), Killah rose to prominence. His debut solo career was Ironman , which was praised by the critics. The rapper is best known for his loud, fast-paced flow. The Q magazine called him "rap's finest storyteller." Killah's other major works are Supreme Clientele (2000), Fishscale (2006), and so on. Apart from his career, let's know more about Ghostface Killah Girlfriend and his relationship status.
Also read: Hugh Jackman to return as Wolverine for Deadpool 3
Who Is Ghostface Killah Girlfriend?
According to reports, the American rapper, Ghostface Killah, does not have a girlfriend. The 52-year-old is currently single.
Also read: Britney Spears Husband Sam Asghari, Age, Height, Bio, Kids, Instagram, Net Worth, and Love Story
Ghostface Killah Dating History
Killah is not very open about his love life to the public. He has not revealed anything about his partners or family. But in January 2014, Killah appeared on the VH1 series Couples Therapy with Kelsey Nykole, his then-rumored girlfriend. But the rapper has not reacted to the rumor.
Killah also had a relationship with Sophia Diggs , the sister of American rapper RZA . According to some reports, she is the mother of one of the kids of Killah.
Also read: Who is Luke Kleintank Girlfriend? Know All About Christina Vignaud
Ghostface Killah Children
Killah is the father of three sons and a daughter. Sun God , Supreme, and Singer Infinite are the three sons. They also followed their father's path and became rappers. There are no details available about his daughter.
Thank you for reading. Leave us a comment if you liked it!
Don't forget to follow us on: Facebook | Instagram | Twitter | LinkedIn
Have a Good Day ahead.
Leave a Reply Cancel reply
Your email address will not be published. Required fields are marked *
Save my name, email, and website in this browser for the next time I comment.

Who Is Sophia Diggs and Is She Ghostface Killah's Wife?

Sophia Diggs is an American attorney and model who is better known as the former girlfriend of Ghostface Killer, an American rapper and a prominent member of the hip-hop group Wu-Tang Clan. Sophia has modeled for the popular clothing line, Sean John.
Although many refer to Sophia as Ghostface Killer's wife, the fact remains that she and the rapper were never married. The two were lovers for roughly three years before they parted ways. It is true that she came into the limelight as Ghostface's lover, but she has also built a career of her own as a model and attorney, and has recorded success in her legal career.
Summary of Sophia Diggs' Biography
Full name: Sophia Diggs
Gender: Female
Date of birth: 5th February 1992
Sophia Diggs's Age: 31 years old
Ethnicity: Black
Nationality: American
Zodiac Sign : Aquarius
Sexual Orientation: Straight
Religion: Christianity
Marital Status: Single
Sophia Diggs's Children: 1 (Sun God)
Siblings: 11
Sophia Diggs's Height in Inches: 5 feet 6 inches
Sophia Diggs's Height in Centimetres: 167 cm
Body Measurements in Inches: 34-28-40 Inches
Sophia Diggs's Net worth: $1 million
Famous for: Being Ghost Killer's former girlfriend
How Old is Sophia Diggs?
Different sources have reported different information regarding Sophia Diggs's date of birth. While some reported that she was born in 1982, others have it that her birth year is 1992. Thus, it remains unclear what her actual year of birth is as she herself has not spoken about her age. However, it is certain that the American attorney and model celebrates her birthday every 5th of February.
Sophia's ethnicity is black and her zodiac sign is Aquarius. She is an American citizen and resident. She was born in New York to parents of African American descent. Her father was a bus driver while her mother was a teacher.
Born into a family of 14, Sophia Diggs has 11 siblings, which includes 9 brothers and 2 sisters. Among her brothers is RZA, a well-known American rapper, actor, filmmaker, and record producer whose real name is Robert Fitzgerald Diggs
For her education, Sophia attended the University of Pennsylvania and earned a bachelor's degree in Law in 2014. She proceeded to the University of Pennsylvania Law School from where she graduated in 2019 with a Juris Doctorate degree.
Are Sophia Diggs and Ghostface Killah Married?
Ghostface Killah reportedly met Sophia Diggs at a club in New York City. The exact year they met is not known but it was at one of his concerts where Sophia was working as a model. At the end of the show, the duo met backstage and Sophia told him that she wanted to be a lawyer. They exchanged contacts and Ghostface promised to keep in touch with her.
The two grew to become friends and started dating not long after. For three years, Sophia and Ghostface dated and were seen together several times. They came into the news when fans began to see them in each other's company. They also went on romantic vacations and weekend getaways.
In November 2016, during an interview with The Source magazine, Sophia spoke about her relationship with the rapper and said "I'm not gonna lie, it was love… I would love nothing more than to see him happy."
Sophia Diggs and Ghostface Killer dated from 2006 to 2009 before they separated. Their separation stunned many of their fans because they thought they were going to be together forever. In fact, some even went to the extent of calling them husband and wife already. However, things took a turn and they decided to part ways. The reason for their separation remains unclear.
Even while they were still together, neither Sophia nor Ghostface publicly confirmed their relationship status. So, it is also not a surprise that none of them came out to announce their breakup. Rumors about their separation made the rounds but none of them talked about the development. With time, it became apparent that they were no longer together.
The Ex-couple Share a Son
Sophia's relationship with Ghostface led to the birth of their son named Sun God. According to records, the former couple separated when she was pregnant with Sun. She gave birth to him in August 2009 and raised him singlehandedly. She was later relieved of Sun due to her alleged drug abuse.
Meanwhile, Ghostface has two other sons from his previous relationship. Their names are Supreme Intelligence and Infinite Coles, and they are all in the music industry.
Sophia Digg's Ex-Lover, Ghostface Killer, is an American Versatile Rapper
Ghostface Killer is a prominent member of the popular music group, Wu-Tang Clan. Born on 9th May 1970, the American rap boss is currently 53 years old and his real name is Dennis Coles. He is well-known for both his fast-paced flow, seemingly indecipherable stream-of-conscious hip-hop rap, and emotionally charged raps.
View this post on Instagram A post shared by Tony Starks – Wu Tang – (@realghostfacekillah)
He is also the founder of Stark Record Label. In 2016, Q Magazine named him "Rap's Finest Storyteller" while MTV included him as an honorable mention in its list of "Greatest MCs of All Time".
In his autobiographical song, 'All That I Got Is You', Ghostface told the story of his childhood. He rapped about how he grew up without his father who left him when he was only six. To say the least, he grew up poor and experienced different shades of hard living. But today, he has grown to be an established artist with several hit songs and albums.
Sophia is a Lawyer By Profession
After bagging a Juris Doctor in law, Sophia began to practice. Currently, she is reportedly a partner at Goldstein, Hilley & Orr LLP based in New York City. She is a specialist in intellectual property law and corporate law and represents notable clients like Marvel Entertainment and Universal Studios.
In addition to practicing law as an attorney, Sophia Diggs is a member of the New York State Bar Association wherein she serves as co-chairman of their Diversity Committee. She has worked with some of the prominent people in New York City, including former U.S. Attorney Preet Bharara (who was fired by President Trump) and Mayor Bill de Blasio.
Though surrounded by celebrities, Sophia is apparently not interested in staying in the spotlight, and as a result, it is hard to keep up with information about her. She has no presence on any social media website. Also, details about her subsequent relationships are not known since she broke up with Ghostface. Having a producer as an elder brother and a versatile musician as an ex-lover was primarily what kept her in the news.
Recommended
Peter mcmahon biography: everything to know about dana perino's husband, skai jackson height: how tall is the actress compared to her parents, meet alma versano, gal gadot's adorable daughter with jaron versano, tharita cesaroni biography: who is dermot mulroney's wife, martie allen biography: unraveling the truth about kristy mcnichol's partner, featured today, meet carrie coon and tracy letts' son haskell letts, who is anne stringfield biography of steve martin's wife, who is eminem's ex-wife kimberly anne scott, perry mattfeld's height, net worth and 7 other facts about the 'shameless' actress, laura louie biography: what is known about woody harrelson's wife, who is leonard francois, naomi osaka's father, meet beth leonard, darius rucker's ex-wife and the kids they share, jace norman's age, net worth and 7 other facts about the actor, how tall is megan thee stallion a breakdown of her height and weight, who is marisela vallejos, felix chalino sánchez's wife, who is sydney brooke simpson, o. j. simpson's daughter and what is she doing now, amy waters davidson bio: meet pete davidson's mom, who is kareem abdul jabbar's ex-wife habiba abdul-jabbar, who is noah thompson's girlfriend angel dixon, who is grant chestnut all about morris chestnut's handsome son, who is azja pryor – chris tucker's ex-wife, alexis rodman biography: everything to know about dennis rodman's daughter, who is les wexner's wife abigail s. koppel and where is she now, who is gabourey sidibe's husband brandon frankel, read this next, richest black women in the world: a comprehensive list of top 10, who is rui hachimura's sister amina hachimura, dd osama's age, height and real name explored, ari fletcher's height: a look into the model's stature, when is ynw melly release date and is he still in jail, how old are the sturniolos and where do they live now.
© Buzznigeria.com copyright 2023. All Rights Reserved.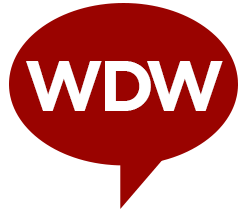 Ghostface Killah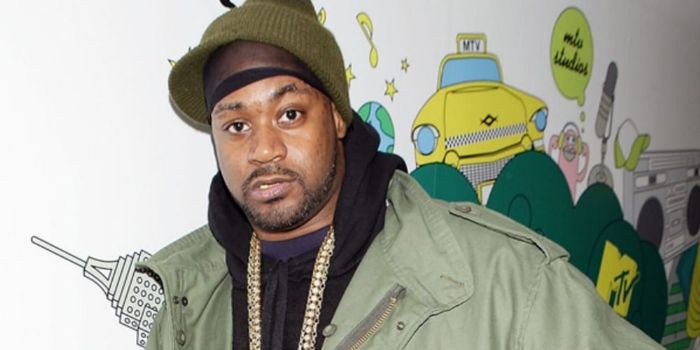 Ghostface Killah dating history
According to our records, Ghostface Killah is possibly single.
Relationships
Ghostface Killah has had an encounter with Karrine Steffans (2000) .
Ghostface Killah is a 53 year old American Rapper. Born Dennis Coles on 9th May, 1970 in Richmond [now Staten Island], New York City, New York, USA, he is famous for Wu-Tang Clan in a career that spans 1991–present. His zodiac sign is Taurus.
Ghostface Killah is a member of the following lists: Epic Records artists , People from Staten Island and 1970 births .
Who is Ghostface Killah dating? Ghostface Killah girlfriend, wife list. Help us build our profile of Ghostface Killah! Login to add information, pictures and relationships, join in discussions and get credit for your contributions.
Relationship Statistics
Dennis Coles (born May 9, 1970), better known by his stage name Ghostface Killah, is an American rapper, songwriter and actor and lead member of the hip hop group Wu-Tang Clan. After the group achieved breakthrough success in the aftermath of Enter the Wu-Tang (36 Chambers), the members went on to pursue solo careers to varying levels of success. Ghostface Killah debuted his solo career with Ironman, which was well received by music critics, in 1996. He has enjoyed continued success in the years that have followed, releasing critically acclaimed albums such as Supreme Clientele (2000) and Fishscale (2006). His stage name was taken from one of the characters in the 1979 kung fu film Mystery of Chessboxing. He is the founder of his own record label, Starks Enterprises.
Dating History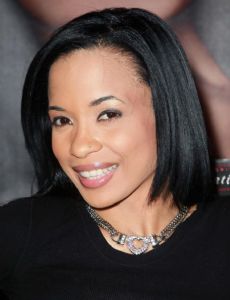 Karrine Steffans
Ghostface Killah and Karrine Steffans had an encounter in 2000.
Partner Comparison
Photo gallery.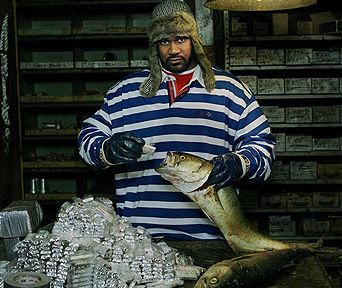 Filmography
Discussions, posted comments view all comments (3).
It is some serious ymca antiman that i have endured on the scene with all in the dmv. I ask for help to dissappear to a world with GOD as is written in The Bible book of hebrews. The people are mad and walk the pavement barefoot, popo as well. They are majorly theives and crooks. I am not down with no one trying to end up in a box with them. Once we get to this one world that is not as deep as inheritance in the script we get down in order.
yo peace, peace. I bin going tru somethings. the dmv and popo got mi name. It has bin serious aggrivation of mind. I am attempting to dissappear out of this country, America, to England and investigat worlds in Hebrews 1 verse 2 and leave this world we are in tru what popo has put me tru. I had signs and symbols like fuse and resistor tru incarcaration. Fuse is capable of creating a device to with worlds and the sign studied. I ask for support. Worlds and fuse are from spiritual insite.

this is for ghost the greatest rapper alive been down with you since day one keep bringing the musis baby.
Recommended

Related Lists

Contributors
Top contributors for ghostface killah.

5 Lovinglife1212
1 BusyBee212
Help keep Ghostface Killah profile up to date.
Six Degrees
Six degrees connections.
Connect any celebrity with Ghostface Killah to see how closely they are linked... romantically!
Recent connections involving Ghostface Killah
Charlie Baltimore and Ghostface Killah
Frank Sinatra and Ghostface Killah
Ghostface Killah and Amandla Stenberg
Snoop Dogg and Ghostface Killah
Jennifer Lopez and Ghostface Killah
More Ghostface Killah

whosdatedwho.com
There are routinely a lot of dating rumors surrounding new celebrities. On this page you will discover is Ghostface Killah dating, who is Ghostface Killah's girlfriend, and we'll take look at his previous relationships, ex-girlfriends, dating rumors, and more. ⤵
Many celebrities have seemingly caught the love bug recently and it seems love is all around us this year. Dating rumors of Ghostface Killahs's girlfriends, hookups, and ex-girlfriends may vary since many celebrities prefer to keep their lives and relationships private. We strive to make our dating information accurate. Let's take a look at Ghostface Killah's current relationship below.
Ghostface Killah's girlfriend in 2023
The 53-year-old American rapper is possibly single now. Ghostface Killah remains relatively private when it comes to his love life. Regardless of his marital status, we are rooting for his.
If you have new or updated information on Ghostface Killah dating status, please send us a tip .
🧡 Dating fact: Dating experts recommend that if a woman doesn't return a call after two messages, she is most likely not interested.
Ghostface Killah dating compatibility
Ghostface Killah is a Taurus ♉, which is ruled by planet Venus ♀. Taurus does a very good job of getting along with most other people. It is a laid-back and easy-going star sign. Both Virgo and Capricorn are good compatibility matches for Taurus because they share Taurus's practical, cautious and logical approach to life. Taurus least compatible signs for dating: Aries and Sagittarius.
Ghostface's zodiac animal is a Dog 🐕. The Dog is the eleventh of all zodiac animals and intuitive, honest, and loyal. Dog's romantic and friendship potential is most compatible with Rabbit, Tiger, and Horse signs, according to Chinese zodiac compatibility rules. However, people of Dragon, Ox, and Goat signs should be avoided when choosing a partner.
💌 Pick up line #187: I seem to have lost my phone number. Can I have yours?
Ghostface Killah past relationships
Based on information available to us, Ghostface Killah had at least few relationships in the past few years. Not all details about Ghostface's past relationships, partners, and breakups are known. Availability of these details depend on how private celebrities are, and because of that we may not know some facts. While it's usually easy to find out who is Ghostface Killah dating, it is harder to keep track of all his hookups and exes, however that may not always be the case. Some things may be more public than the others, especially when media is involved.
Ghostface Killah has not been previously engaged. Ghostface Killah has had an encounter with Karrine Steffans (2000). He has no children. Information on the past dates and hookups is regularly updated.
💑 Conversation starter #55: Can I buy you a drink or do you just want the money?
Ghostface Killah bio
Ghostface Killah was born in the Spring of 1970 on Saturday, May 9 🎈 in Staten Island, New York City, New York, USA 🗺️. His given name is Ghostface Killah, friends call his Ghostface. Born Dennis Coles, he is a rapper and member of the Wu-Tang Clan whose first solo album, Ironman, debuted at #2 on the Billboard 200 chart in 1996. Ghostface Killah is most recognized for being a rapper. He was roommates with future Wu-Tang founder RZA.
Here are more entertaining facts about Ghostface.
He was born in the Generation X. Gen X was more liberated, and females felt much freer to initiate hookups, dates, and sex. Relationships didn't need to end in marriage, or living together became far more acceptable.
These are frequently asked questions about Ghostface Killah. We will continue to add more related and interesting questions over time.
What is Ghostface Killah's real name? His full/given name is Ghostface Killah.
Is Ghostface Killah single or dating? Ghostface Killah is single.
How many people has Ghostface Killah dated? Ghostface Killah had at the minimum few relationships, but we cannot be 100% sure exactly how many.
Does Ghostface Killah have any children? He has no children.
Did Ghostface Killah have any affairs? This information is not available. Contact us if you know something.
What is Ghostface Killah's Life Path number? Ghostface Killah's personality number is 4.
💘 Fun Fact: Surveys show that men wait just 88 days to say 'I love you' to their partner for the first time, and over 39% of men say it within the first month of the relationship. Women, on the other hand, take an average of 134 days.
💡 Tip: refresh the page to view more fun and random pick up lines, facts, and conversation starters above.
Come back often as we will continue to update this page with the latest dating news, rumors, and gossip. Help us keep this page updated, by sending any new dating updates .
Related Celebs
What are the advantages of chat rooms for depression sufferers, the sweet guide to dating a slavic woman, the rise of spotify influencer marketing, canadian love: 13 strategies for successful dating in canada, 5 celebrities who stream on twitch, animated movies to look forward to in 2023.
© 2022 Copyright
Uniforumtz.com
Home of educational news
Top Stories
2024 Toyota Hilux GR Sport – Flagship Pickup Truck
New 2024 Ford F-150 Raptor Extreme Off-Road Drive Full-Size Pickup Truck
New 2024 Mitsubishi Triton – Redesigned Midsize Pickup Truck
Join us whatsapp here | join us telegram here, sophia diggs bio, age, son & relationship (ghostface killah wife).
Sophia Diggs Bio, Age, Son & Relationship (Ghostface Killah Ex). Sophia Diggs, is best known as the former girlfriend of Ghostface Killah (Wu-Tang Clan), and mother to their only son, Sun God.
Sophia Diggs is an American attorney and model.
Sophia Diggs is an American attorney and model. She is an American citizen, as her family is originally from New York.
Sophia Diggs was born on January 25, 1992 in Queens, New York City to parents of African American descent. Her father worked as a bus driver while her mother was a teacher before she became a lawyer. She attended the University of Pennsylvania where she earned two Bachelors degrees in Political Science (2012) and Law (2014). Sophia then went on to further her education at the University of Pennsylvania Law School where she graduated with honors in 2017 with a Juris Doctorate degree in 2019."
Who Is Sophia Diggs?
Sophia Diggs is the former girlfriend of Wu-Tang Clan rapper Ghostface Killah (real name Dennis Coles). The two reportedly met at a club in New York City, where Sophia was working as a model. They dated from 2001 to 2002 and separated when Sophia became pregnant with their son Sun God. She gave birth to him in August 2002 and raised him on her own for several years before losing visitation rights due to her drug use.
Though neither party has publicly confirmed their relationship status since then, it seems likely that they were never married—and even more likely that they are not currently together now.
Her relationship with Wu-Tang Clan member Ghostface Killah led to the birth of their one and only son, Sun God.
Sophia Diggs is an American-born model and attorney who is famous for being Ghostface Killah's former girlfriend. The two dated from 2006 until 2009, which resulted in the birth of their one and only son, Sun God.
According to some sources, Sophia's estimated age ranges between late 30s or early 40s. She was born on February 5th, 1982 (a Pisces).
Though an aspiring model, she went on to practice law.
Sophia went on to practice law, earning a Juris Doctor at the University of California Hastings College of Law. She is now a partner at Goldstein, Goldstein, Hilley & Orr LLP, which is based in New York City. As a specialist in intellectual property law and corporate law, Sophia represents clients like Marvel Entertainment and Universal Studios. In addition to being an attorney who practices law every day, she is also a member of the New York State Bar Association and serves as co-chairman of their Diversity Committee.
She is estimated to be in her late 30s or early 40s.
You may be wondering how old she is. Well, Sophia Diggs is estimated to be in her late 30s or early 40s. She's also a very successful attorney who has worked with some of the most prominent people in New York City, including Mayor Bill de Blasio and former U.S. Attorney Preet Bharara (who was fired by President Trump after refusing to resign).
Other than that, there isn't much else we know about Sophia Diggs' age or real name. If we had to guess though? We'd say she's probably somewhere between 35-40 years old right now! But hey—you never know… maybe this is all just another ruse set up by Ghostface Killah as part of his new album rollout?
Sophia Diggs is the former girlfriend of Ghostface Killah (Wu-Tang Clan).
Sophia Diggs is the former girlfriend of Ghostface Killah (Wu-Tang Clan). She is an American attorney and model. Sophia Diggs is estimated to be in her late 30s or early 40s.
Ghostface Killah has two children with another one on the way with former partner Tara Reid.
Realities on Sophia Diggs
Sophia Diggs is an American attorney and model. She is best known for being the former girlfriend of Wu-Tang Clan member Ghostface Killah. The couple had one child together named Sun God, who was born in late 2014.
Sophia Diggs met Wu-Tang Clan member Ghostface Killah backstage at one of his concerts where she was acting as a model for the clothing line Sean John. She told him that she wanted to be a lawyer and he gave her his number so they could keep in touch. After talking on the phone for some time, Sophia flew out from DC to New York City where they spent three days together before she returned home again.
In November of 2016, Sophia talked about her relationship with Ghostface Killah during an interview with The Source magazine stating: "I'm not gonna lie, it was love… I wish I could have kept my feelings private but it didn't work out like that… I would love nothing more than to see him happy."
Sophia Diggs is one of the more obscure figures in the Wu-Tang Clan saga. She was a member of the group's inner circle, and she had a short-lived romantic relationship with one of its most prominent members, Dennis Coles (better known as Ghostface Killah). However, details about her life have been hard to come by since then.
What we do know is that she has remained devoted to her son, who is named after his father. Sophia's devotion can be seen in how she continues to speak out against what she perceives as unfair treatment from Coles' estate administrators. We also know that she experienced some turmoil during her brief time as an artist under RZA's label; although we cannot say for certain why that happened or how much it affected their friendship afterwards.
Honda Previews All-New 2022 Stepwgn Minivan in Japan
Best Air Conditioning Service Near me
Best Air Conditioning Service Near me, In today's fast-paced world, air conditioning has become an …
How do you become NMB Wakala Vigezo
In this article we have NMB Wakala Vigezo can help you to become NMB Bank …
TSC Recruitment Portal 2021/2022 Kenya
TSC Recruitment Portal 2021/2022 KenyaThe Teachers Service Commission (TSC). Kenya invites applications from suitably qualified …
Sign in to your account
Username or Email Address
Remember Me
Ghostface Killah Wife or Baby Mama Sophia Diggs – Was He Shot?
Who Is Ghostface Killah Wife? Ghostface has been linked with several women over the past several years. Here is what we know about the rapper so far.
Dennis Coles, aka Ghostface Killah, is an American rapper, actor, and songwriter who has released several hit songs over the years. He is the lead member of Wu-Tang-Clan, a hip-hop group. The band members pursued their solo careers after their massive success of the Enter the Wu-Tang (36 Chambers).
He made his solo career debut with Ironman in 1996. Killah has released several critically acclaimed albums including, Fishscale and Supreme Clientele. He has worked with several music labels such as Tommy Boy, Soul Temple, Epic, Razor Sharp, and Def Jam. He also established his record label, Starks Enterprises.
Is Sophia Diggs Ghostface Killah's Wife Or Baby Mama?
As per Vibe, Sophia Diggs and Ghostface Killah were in a relationship. She is rapper RZA's sister. Sophia is not Ghostface's wife as they were never married. It is unclear if she is the rapper's baby mama.
He previously dated Kelsey Nykole , and together the couple appeared on the VH1 series Couple Therapy in January 2014.
The 51 years old rapper has not revealed the name of the woman he is currently dating.
Was Ghostface Killah Shot?
There is a history of rappers getting shot and killed. Killah was also shot in the early 90s.
The book, The Wu-Tang Clan and RZA: A Trip Through Hip Hop's 36 Chambers, details Wu-Tang's personal life stories and stories with his friends. In the book, it was revealed that Ghostface got shot in his arm and neck.
The incident occurred in the early 90s in Ohio. He was with RZA and their cohorts were minding their own business and what is assumed to be legal activities not involving narcotics, reports Complex.
Meet Ghostface Killah's Children
Killah has three children, all of whom have started their careers in music. His son, Infinite Coles , is a singer, whereas his sons Supreme Coles and Sun God Coles are rappers.
He grew up in a cramped apartment in the Stapleton project among several siblings. Two of his siblings suffered from muscular dystrophy. Killah was raised by a single mother in Staten Island, New York, USA.
Ghostface is a Muslim as the rapper converted to Islam in 2004. He filed a lawsuit against Universal Music in August 2011 for unpaid royalties.
See More below:
Joe Machi Comedian: illness, bio, wikipedia, age, wife, net worth, last comic standing
How to reprint jamb utme slip 2022 and print examination slip, was rae lil black parents murdered know her ethnicity and family background., john henry kelley now, occupation, age, college, michelle pfeiffer brother., evelyn guijarro biografía; estatura, novio, exatlon, pack, tiene hijos, wiki..
Who Is Mark Sievers And What Did He Do? Wikipedia And And Facts To Know.
Kay Adams husband: sexy bikini n*de, hot pic, height, age, NFL, good morning football
Who Is Ambsofficialxo Aka Amber Ajami? Why Did She Make Her Instagram Profile Private? Everything To Know.
Julie Anke: Fresh Video Of 10 Years Old Chrisland School Girl With Another Boy Pop Up Online.
Estelle Macron; maman, photo, biographie, nephrologue, médecin, age, enceinte.
David Siegel Bio, Wife, Daughter, Versailles Mansion, Lawsuit and Net Worth.
Who is John Mark Dougan? Wiki, Biography, Age, Spouse
ASH KAASH biography: net worth, age, memes, ethnicity, TikTok and parents.
Who Are Sam Moll Parents? His Net Worth And Career Earnings Revealed
Christy Mary is a lifestyle reporter at wothappen. She love to write about anything and everything
You may like
The Origins of Fear: Unveiling Sister Death, the Bone-Chilling Prequel to Netflix's Veronica with an Enthralling Fresh Cast
Richard Roundtree: Biography, Age, Height, Success Story, Family Life and Net Worth Revealed
Manny Ramirez Hall Of Fame
Jennifer Pedranti: biography, husband, net worth, age, family business, children, wikipedia, kids.
Alfred Hitchcock: biography, cause of death, net worth, family.
Jess Liemantara: husband, wikipedia, MasterChef, age, net worth

Ghostface Killah's Kids Have Seemingly All Followed in His Musically-Inclined Footsteps
Wu-Tang Clan is one of the biggest groups in the history of rap, but what do we know about its founding member Ghostface Killah and his kids?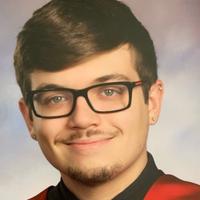 Sep. 8 2021, Published 5:03 p.m. ET
As one of the original members of the Wu-Tang Clan , Ghostface Killah is largely regarded as one of the forefathers of hip-hop and thus a highly-respected voice in the genre. Whether it be through his musical efforts, stories that inspire television shows, or the variety of other endeavors he has taken on over the last few decades, he has cemented his position in the annals of music history.
For as much as fans might know who Ghostface is via his stage persona, many likely aren't aware of what the rapper's personal life is like. So, who are his kids, wife, and what other related details do we know about him? Keep reading to find out!
Who are Ghostface Killah's kids? The rapper hasn't spoken much about his children.
Although the saga of Ghostface Killah and his affiliation with Wu-Tang Clan has been well-documented over the years, details about all of the rapper's children have remained sparse. According to IMDb , he is the father of three sons and one daughter, but specific details regarding all of them and who their mothers are are spotty.
Dennis Ames, who goes by the stage name Sun God, has decided to carry on his father's legacy and become a rapper in his own right, representing his hometown of Staten Island, N.Y. much like his father and the rest of Wu-Tang has for decades. He, alongside iNTeLL, the son of U-God; PXWER, son of Method Man, and "Young Dirty Bastard," son of the late "Old Dirty Bastard," all banded together to form the second generation of Wu-Tang, named 2nd Generation Wu.
The rapper also has another son who raps, named Supreme-Intelligence. A graduate of Morgan State University, he had a brief falling out with his father at one point, but little is known about the extent of their issues.
Either way, it seems they were able to resolve their problems as Supreme grew older. He, like Ghostface, is a talented wordsmith and even appeared in a 2014 rap freestyle for Forbez DVD with his father and Sun God that showed fans exactly what he is made of.
View this post on Instagram A post shared by Infinite (@4everinfinite_)
Ghostface's third son, Infinite Coles, has also pursued music, and like Supreme, has endured a bit more of a distanced relationship with his father over time. Per a 2017 interview with Nylon , Infinite explained that he and his father's relationship strained during his formative years as he realized that he is a gay man. However, he admitted that things have been on an upswing as of late and that he and Ghostface are on better terms now.
The child of Ghostface with the least amount of information available is his daughter. Her name hasn't ever been revealed publicly, and she has never given any public interviews. Aside from being mentioned in passing by Supreme in his own interview, who said that she is a singer, the rapper's fourth child has seemingly never spoken out on her own.
Despite having four kids, Ghostface Killah has never officially had a wife.
Ghostface may have had four children over the years, but he has never been married or engaged to any particular woman. One of his previous relationships was with his 2014 girlfriend Kelsey Nykole, who appeared alongside him on the VH1 series Couples Therapy.
According to Vibe , Ghostface also previously dated Sophia Diggs, who is actually fellow Wu-Tang member RZA's sister. There is no confirmation of either of these women being the father of any of his children.
For RZA, the Wu-Tang Clan Was a Way to Deliver What "Was Missing in Culture" (EXCLUSIVE)
This Is the Cast of Hulu's 'Wu-Tang: An American Saga' Series
RZA Is "Super Excited" for the Release of Kanye West's 10th Studio Album (EXCLUSIVE)
Latest Entertainment News and Updates
ABOUT Distractify
Privacy Policy
Terms of Use
CONNECT with Distractify
Link to Facebook
Link to Instagram
Contact us by Email

Opt-out of personalized ads
© Copyright 2023 Distractify. Distractify is a registered trademark. All Rights Reserved. People may receive compensation for some links to products and services on this website. Offers may be subject to change without notice.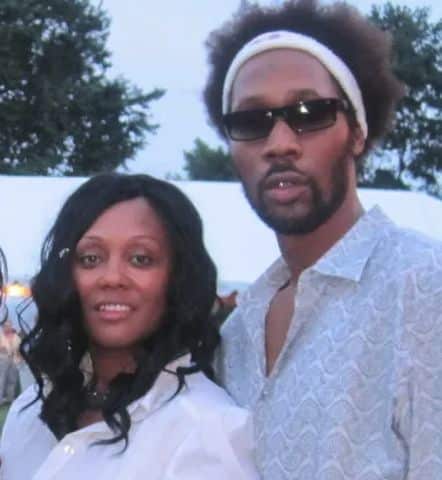 Is Sophia Diggs, RZA's Sister, Ghostface Killah's Wife? Truth Revealed!
Ghostface Killah called RZA as his brother-in-law, suggesting he is or was married to Sophia Diggs.
Ghostface Killah, a renowned rapper and member of the Wu-Tang Clan, has three children named Infinite Coles, Supreme, and Sun Coles, and Sophia Diggs is mother to at least two of them.
However, the nature of Ghostface Killah and Sophia's relationship remains unclear, with some sources suggesting a one-time encounter and others speculating a more substantial relationship.
What is the truth? Let's find out.
Sophia Diggs' Quick Facts
Full Name : Sophia Diggs
Birthday: February 5, 1966
Age : 57 years old
Zodiac Sign : Aquarius
Birth Place : New York, USA
Current location: United States
Nationality : American
Religion : Christianity
Ethnicity : African-American
Height : 5 feet 5 inches tall
Weight : 55 kg
Gender: Female
Sexuality: Straight
Famous Brother: RZA
Relationship Status : Single
Ex-boyfriend : Ghostface Killah
Education: Not Disclosed
Famous as : RZA's Sister
Instagram :
Net Worth :
Is RZA's Sister, Sophia Diggs Ghostface Killah's Wife?
In one interview , Ghostface Killah expressed his feelings towards RZA and called him his brother for life and his brother-in-law.
"RZA's my brotha for life. That's my brother-in-law. I got babies by his f***ing sister."
This means that Ghostface Killah married Sophia Diggs. However, it remains unclear if Ghostface and Sophia are still married or not.
Ghostface is a rapper best known as a member of the Wu-Tang Clan and the founder of Stark Records.
Known for his loud, fast-paced flow, he was named to MTV's list of the greatest MCS of all time in 2005.
Some claim the Ghostface Killah and Sophia's relationship was a one-time thing, while others believe they had a full-fledged relationship.
Suggested Read:  Paula Andrea Bongino [Dan Bongino Wife] Untold Truth!
Children of Sophia Diggs
Ghostface has three kids named Infinite Coles, Supreme, and Sun Coles.
As mentioned already, Ghostface Killah mentioned having babies with Sophia.
Babies, in plural form.
This confirms that Ghostface Killah and Sophia welcomed more than one child together.
Unfortunately, as of today, both the couple remain silent on this matter.
Suggested Read:  Tavia Shackles [Clark Hunt's Wife] Untold Facts!
Rza's Sister – Sophia Diggs: Wiki Bio
Sophia was born on February 5, 1966, in Brownsville, Brooklyn, USA. She is 57 years old.
Born on February 5, Sophia's zodiac sign is Aquarius.
Sophia had a rough childhood as her family struggled financially.
She remembers living in a two-bedroom apartment with 18 relatives at one point in her life.
Sophia, along with her brothers and sisters, took jobs from a young age so that they could support themselves and their families.
Suggested Read: Meet Wanda Bowles, The Rock's Sister – Wiki, Age
Sophia Diggs Ancestry, Ethnicity, Nationality
Sophia Diggs is American by nationality.
Born to African-American parents, Sophia comes from a black ethnic background.
Similarly, Sophia lived most of her life in the United States, and her parents did too.
Suggested Read:  Randy Chrisley [Todd Chrisley Brother] Why Wife Blackmailed?
Sophia Diggs Parents, Background, and Siblings
Sophia is one of 12 children of her parents.
Unfortunately, she hasn't given any details regarding her parents or their whereabouts at present.
However, when she was young, Diggs lived in a two-bedroom apartment with 18 relatives.
That's a very steep number of people to living space ratio. However, the Diggs family was compelled to adjust because of their financial instability.
Sophia has 11 siblings (9 brothers and 2 sisters).
It isn't confirmed whether or not they are from the same parents or if some are half-siblings.
Among the big sibling gangs, we are familiar with only three of them.
The most prominent member of the Diggs clan is Robert Fitzgerald Diggs, AKA RZA.
Suggested Read:  How Jane Cameron Agee Died | Life & Death of James Brolin's Mother
Sophia's Brothers RZA
RZA is an American rapper, filmmaker, actor, and record producer.
He is one of the leaders of the hip-hop group Wu-tang Clan and has produced a number of projects under the group.
Along with this, his solo career was an equal hit, with numerous record-breaking solo albums.
RZA was doing exceptionally well in his music career when he decided to try his hands at acting as well.
He has had cameo appearances in movies like Gossip Hill, Ghost Dog, and many more.
Likewise, Terrance Hamlin, better known as the 9th prince, is another popular sibling from the clan.
He is a rapper as well.
Another sibling in the limelight is Mitchell Divine Diggs.
According to his LinkedIn profile, he has successfully managed the business side of the Wu-Tang Clan since 1993.
As the owner of Wu Music Group, he oversees the financial growth of the company.
He created and co-founded Wu-Tang Productions, where he was the Executive Producer for the Wu-Tang Clan's first LP.
Suggested Read:  Tad Starsiak [Mina Starsiak Brother] Life and Unseen Truth
Larger parts of her life are undisclosed, and her educational qualifications are one of them.
She hasn't mentioned her degree, majors, or her progress in academics so far.
Suggested Read:  Veronica Gutierrez, Devin Booker's Mother Has Secrets
What Does RZA's Sister Do?
Sophia kept a deep interest in acting.
She made her debut through a small role in her brother's film, The Man with the Iron Fists 2, back in 2016.
Unfortunately, she couldn't make it big in the industry and didn't give continuity to her acting.
Apart from that, she has never revealed a piece of information about her professional life.
Suggested Read:  Hilary Buckholz-Monrean [Jason Mesnick's ex-wife] All Facts Unveiled!
Sophia Diggs Net Worth
As mentioned earlier, Sophia's acting career wasn't a success, and later she opted out of it.
Besides, there is no information or updates about her.
She keeps it lowkey and avoids the limelight.
Therefore, her net worth or income isn't updated yet.
On the other hand, her brother, RZA, has an estimated net worth of $18 million.
Similarly, Sophia's ex-partner and husband, Ghostface Killah, has an estimated net worth of $10 million.
Who Is Sophia Diggs?
Sophia Diggs is 57 years old. She was born on February 5, 1966, in Brownsville, Brooklyn, USA.
Sophia Diggs & RZA
Sophia Diggs is the older sister of RZA, who is 54 years old today.
Is Sophia Diggs Married?
Sophia Diggs is Ghostface Killah's first wife as the rapper admitted in an interview by calling Sophia's brother his brother-in-law.
Meet Saijel, a celebrity gossip aficionado and writer with a keen eye for juicy scoops. Her writing is the ultimate authority on all things A-list.
View all posts
Leave a Comment Cancel reply
Save my name, email, and website in this browser for the next time I comment.
Ghostface Killah
Facts of Ghostface Killah
Dennis Coles is known better by his stage name Ghostface Killah and is a rapper and member of the Wu-Tang Clan. The group became a worldwide sensation after their first studio album Enter the Wu-Tang (36 Chambers), however, they disband immediately after and went to pursue solo careers. Killah's Succesful albums include Supreme Clientele and Fishscale. He is also the founder of a record label, Starks Enterprises.
Ghostface Killah: Age, Nationality, & Height
Dennis Coles aka Ghostface Killah was born on the 9th of May, 1970 in Richmond, New York City, New York, USA. As of February 2022, he is at the age of 51 and he stands at a towering height of 6 feet 1 inch or 185 cm tall.
By nationality, Coles is an American and he belongs to Afro-American ethnicity. Currently, he is reported to be living in Staten Island.
Talking about his education, as per Killah's fellow rapper Raekwon, they both attended junior high school together on Staten Island.
Career Highlights: Albums, Songs, & Band
Ghostface Killah appeared first as a singer on fellow Clan member Raekwon's debut album and earned critical acclaim and a huge fan following from it. The group Wu-Tang Clan was subsequently formed and the group led Ghostface to the heights of success.
After a fairly successful career through the group, each of the members of the group split and decided to pursue a solo career. Ghostface released his debut solo album named Ironman in 1996. This album was received well by music fans and critics around the world thus plummeting him into the heights of fame.
He has since released several albums and solo singles which have been hugely accepted by fans around the world. His albums like Supreme Clientele, Fish Scale, etc. have been accepted widely.
Ghostface is also the founder of his label Starks Enterprises and has been critically acclaimed for his fast-paced flow of music and slang and non-sequitur containing lyrics. He has been named by MTV as The Greatest MCs of All Time and by About.com as one of the Top MCs of Out Time.
He has also been named to be one of the best storytellers of all time and has been called by the Q magazine as the rap's finest storyteller. His storytelling instincts have been praised also by Pitchfork media and several other media outlets.
Ghostface Killah Net Worth And Income Sources
As of 2021, the celebrated rapper has a net worth of $17 million. His main income sources are his album sales and besides that, he also earns from merch, ticket sales, sponsorship, Youtube & more.
Ghostface Killah created his YouTube channel on June 7, 2021, which currently has 24.6k subscribers and 49,794,786 total views. According to SocialBlade, his YouTube channel makes $343 to $5.5K monthly and $4.1K to $65.9K yearly.
Richmond-born Dennis is also active on Instagram with 999k followers as of February 2022. As of Influencer Marketing Hub, he grabs around $2,980.5 to $4,967.5 per promotional post through his Instagram with an engagement rate of 0.45%.
Ghostface Killah: Relationship, Wife, & Kids
The rapper, 50, is single at the moment and is not married yet. However, he has had few relationships in the past, among them, his affair with reality star Kelsey Nykole was quite famous. Otherwise, he lives a very low-key life and nothing much is known about his relationship status.
As per IMDb, he is the father of four kids; one daughter and three sons. His son Sun God is also a rapper. The identity of his other children is not revealed.
by Bchrome, 20 Feb, 2016
Relatedssss People
13 Oct, 2023
12 Oct, 2023
11 Oct, 2023
10 Oct, 2023
09 Oct, 2023
06 Oct, 2023
Wu-Tang Clan Returns with Nostalgic Single "Claudine" After Six-Year Hiatus
The legendary Wu-Tang Clan has returned triumphantly with their first official single in six years, titled "Claudine." Featuring the talents of Nicole Bus, Method Man, and Ghostface Killah, this track is a classic Wu-Tang joint that explores the themes of love, loss, and heartbreak.
Released as the world celebrates the 50th anniversary of hip-hop, "Claudine" also foreshadows the upcoming 30th anniversary of Wu-Tang Clan's groundbreaking debut album, "Enter The Wu-Tang (36 Chambers)."
"Claudine" is a journey through nostalgia, delving into the complexities of relationships and the pain of losing a parent. Method Man delivers a razor-sharp verse on the ups and downs of love, while Ghostface Killah pays heartfelt tribute to his late mother. Nicole Bus, who previously sampled Wu-Tang's "C.R.E.A.M." in her hit "You," adds depth and emotion to the track.
Produced by Mathematics, Wu-Tang's longtime DJ, "Claudine" encapsulates the classic Wu sound, reminiscent of RZA's iconic production. The single marks an exciting return for the hip-hop legends, promising more to come in the future.
You can hear the single below.
Music Videos
International Music
Latest Trends
Sports News
Source Latino
From the Issue
Shop Merchandise
Advertise With The Source
Privacy Policy
Create Account
About MusicBrainz
Data Licenses
Social Contract
Code of Conduct
Privacy Policy
GDPR Compliance
Data Removal Policy
Auto-editor Elections
Privileged User Accounts
Timeline Graph
MusicBrainz History
MusicBrainz Picard
AudioRanger
Yate Music Tagger
MusicBrainz for Android
MusicBrainz Server
MusicBrainz Database
Developer Resources
MusicBrainz API
Live Data Feed
Advanced Search
Edit Search
Top CD Stubs
Beginners Guide
Style Guidelines
Documentation Index
Relationship Types
Instrument List
Development
(reset language)
Help Translate
Ghostface Killah
Relationships
Appearances, artist information.
4 ( see all ratings )
hip hop , east coast hip hop , hardcore hip hop , pop rap
See all tags
External links
@GhostfaceKillah
@realghostfacekillah
AllMusic (as Dennis Coles)
Bandsintown
BnF Catalogue
Discogs (as Dennis Coles)
ghostfacekillah
GhostfaceKillahOfficial
Library of Congress
Open Library
Rate Your Music
SecondHandSongs
Stream at Deezer
Stream at Spotify
Stream at Tidal
VIAF: 85317707
Wikidata: Q323463
View all relationships
Log in to edit
Editing history
Subscriptions
Collections
Found in 3 user collections
Last updated on 2023-03-10 12:02 UTC
Donate Wiki Forums Chat (IRC) Bug Tracker Blog Twitter Use beta site
Brought to you by MetaBrainz Foundation and our sponsors and supporters . Cover Art provided by the Cover Art Archive .
Sophia and Ghostface's Relationship Remain Under Wraps
Sophia Diggs, the sister of RZA, one of the founding members of the legendary Wu-Tang Clan, had a relationship with fellow member Ghostface Killah. The two are rumored to be married and have three children together, including their son Sun God.
Ghostface Killah, also known as Tony Starks and Ironman, was a crucial member of the Wu-Tang Clan, helping to bring together the other seven members and contributing heavily to the group's early success. In 1995, he guest-starred extensively on fellow member Raekwon's debut album, Only Built 4 Cuban Linx…, appearing on almost every song and receiving nearly equal billing.
Sophia Diggs' relationship with Ghostface Killah was significant not only beause of their personal connection but also because of the impact it had on the Wu-Tang Clan's music. Ghostface Killah's contributions to the group's albums were often deeply personal and emotional, and his lyrics often touched on themes of love, loss, and family. It's likely that his relationship with Diggs played a role in shaping these themes and adding a new dimension to the group's music.
Despite the personal and creative connections between Diggs and Ghostface Killah, their relationship has been relatively private, with little information available about their personal lives. However, their impact on the Wu-Tang Clan's music and legacy is undeniable, and their contributions continue to be celebrated by fans of the group around the world.
Sophia Diggs' relationship with Ghostface Killah was a significant part of the Wu-Tang Clan's history, helping to shape the group's music and adding a personal dimension to their lyrics. While little is known about their relationship today, their contributions to the world of hip-hop continue to be felt and celebrated by fans of the genre.
Did RZA Sister Date Ghostface?
RZA's sister Sophia Diggs had a romantic relationship with Ghostface Killah, as they are reported to be married and have three children together. Ghostface Killah himself confirmed this in a 2013 interview with XXL magazine, where he referred to RZA as his "brother-in-law".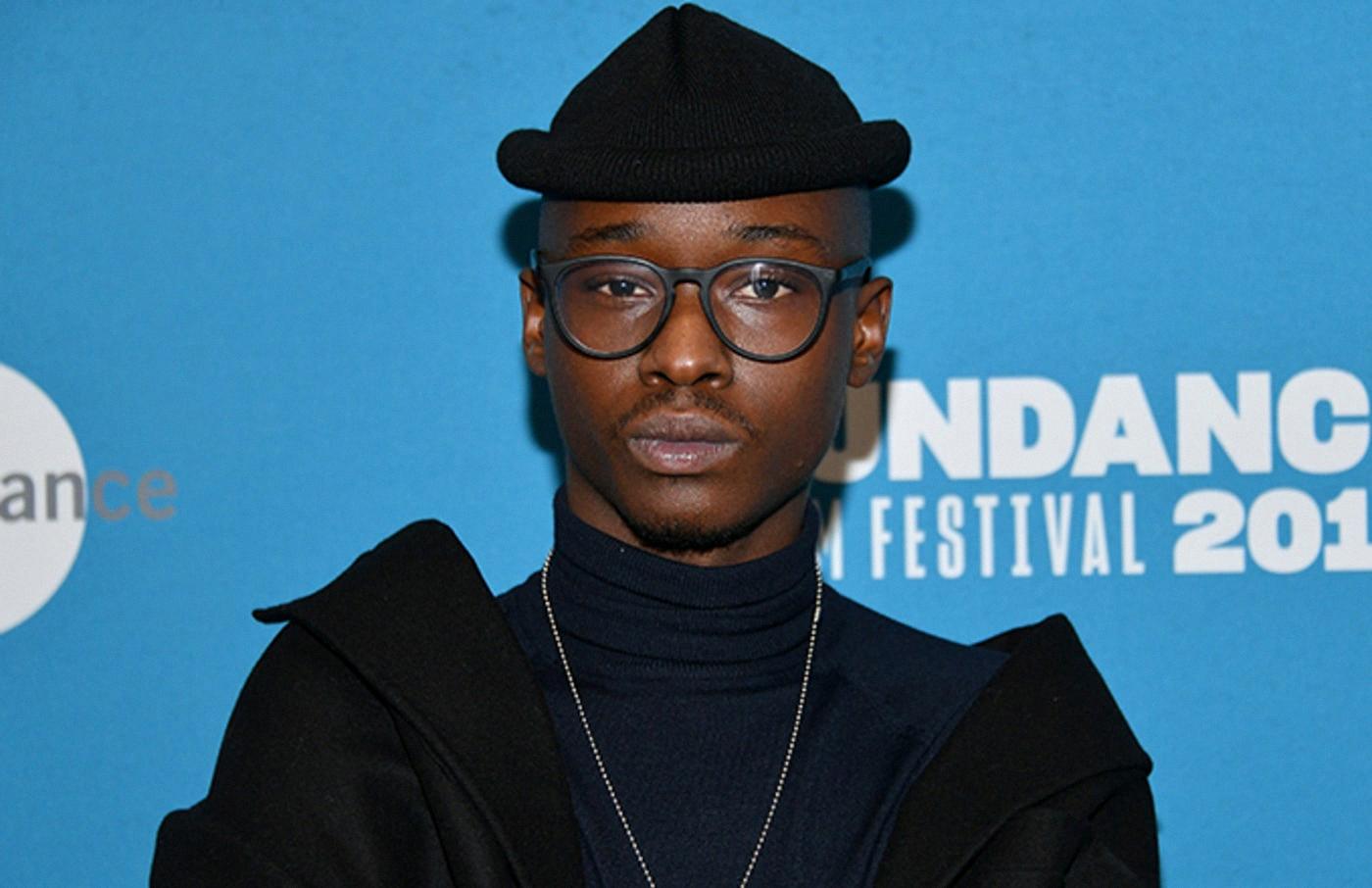 Which Member Of Wu-Tang Has A Baby With RZA Sister?
It was not RZA's sister, but Ghostface Killah who had a relationship with RZA's sister, Shurrie Diggs. The two had a son together named Sun God. Ghostface Killah is a member of the Wu-Tang Clan, a hip-hop group from New York City. He is known for his distinctive voice and storytelling abilities in his music. Sun God has also followed in his father's footsteps and pursued a career in music as a rapper and producer.
Is Ghostface Killah Related To RZA?
Ghostface Killah and RZA are related, but not in the traditional sense of being siblings or cousins. Ghostface Killah, whose real name is Dennis Coles, was a childhood friend of RZA, whose real name is Robert Diggs. They grew up together in the same neighborhood in Staten Island, New York. In fact, they were roommates for a time before Wu-Tang Clan was formed. Ghostface Killah played a significant role in bringing together the oter seven members of Wu-Tang Clan, including RZA. Therefore, it can be said that Ghostface Killah and RZA are related in terms of their close friendship and collaboration in the music industry.
RZA's sister, Sophia Diggs, had a significant impact on the Wu-Tang Clan through her relationship with Ghostface Killah. Their romance resulted in the birth of their son, Sun God, and solidified their bond with RZA as a brother-in-law. Ghostface's contributions to the Clan, particularly his prolific guest appearances on Raekwon's debut album, helped establish him as a prominent member of the group. the relationship between Sophia Diggs and Ghostface Killah serves as a reminder of the personal connections and familial ties that often underlie the creative collaborations of successful musical acts.
Related posts: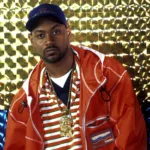 William Armstrong
FR Français
Mothers With Will
Women With Will
TV Shows and Movies
Inspirational Stories
Terms of use
Privacy Policy
Main Guidelines
Advertise with us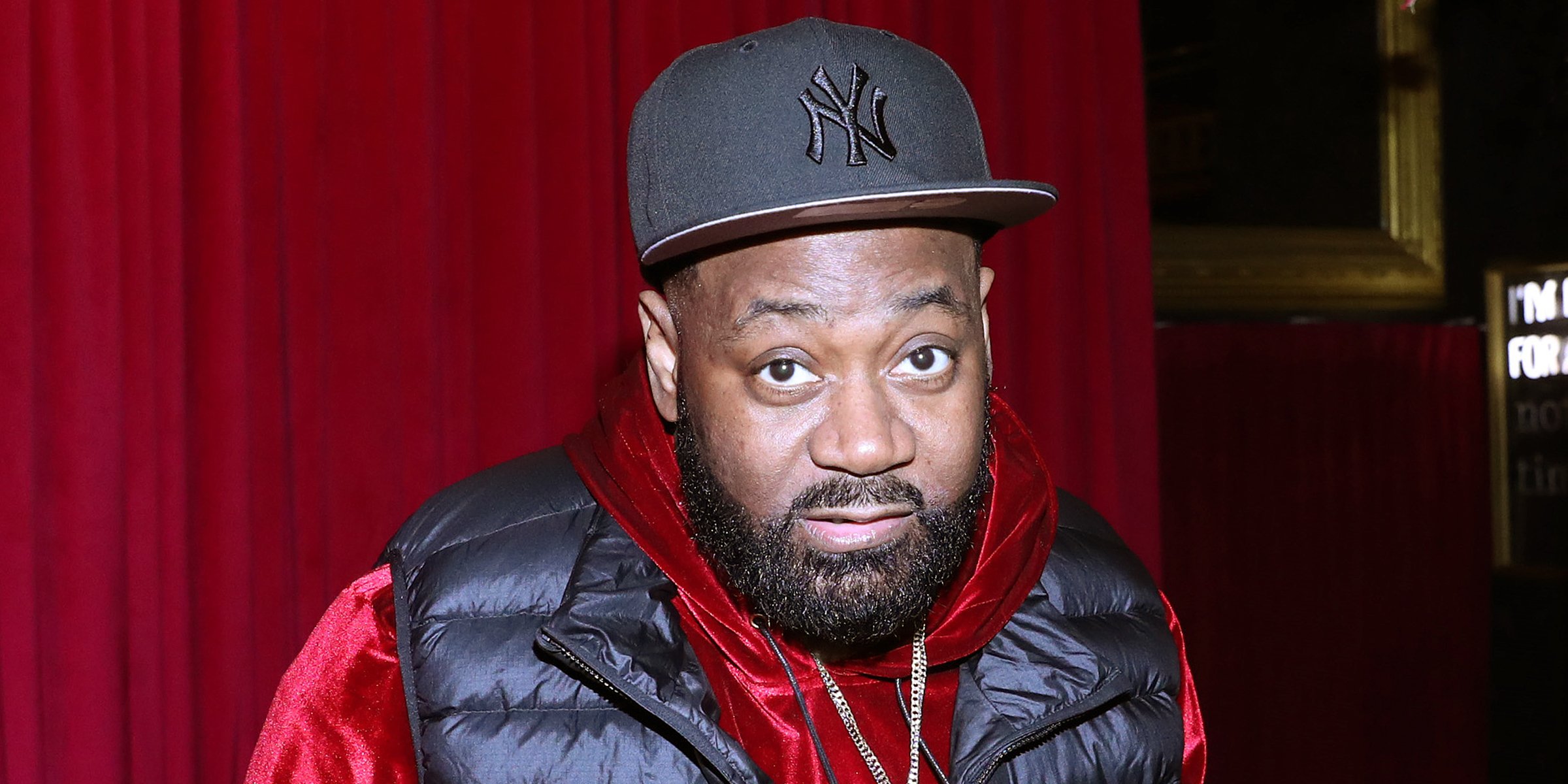 Sophia Diggs Is Ghostface Killah's Rumored Wife & Mom of His Kids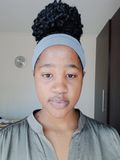 Despite leading a private life, Sophia Diggs' name was thrust into the spotlight because of her relations with some of the Wu-Tang Clan members. Apart from one of them being her brother, she was also romantically involved with Ghostface Killah.
Sophia Diggs became a subject of public interest a few times though she is rarely spoken of by her brother, RZA of Wu-Tang Clan, whose real name is Robert Diggs. She is among the rapper's eleven siblings: eight brothers and three sisters.
Following the release of a Hulu mini-series depicting the early lives of the Wu-Tang Clan members, the actress who played RZA's siblings revealed Diggs's contribution to the show.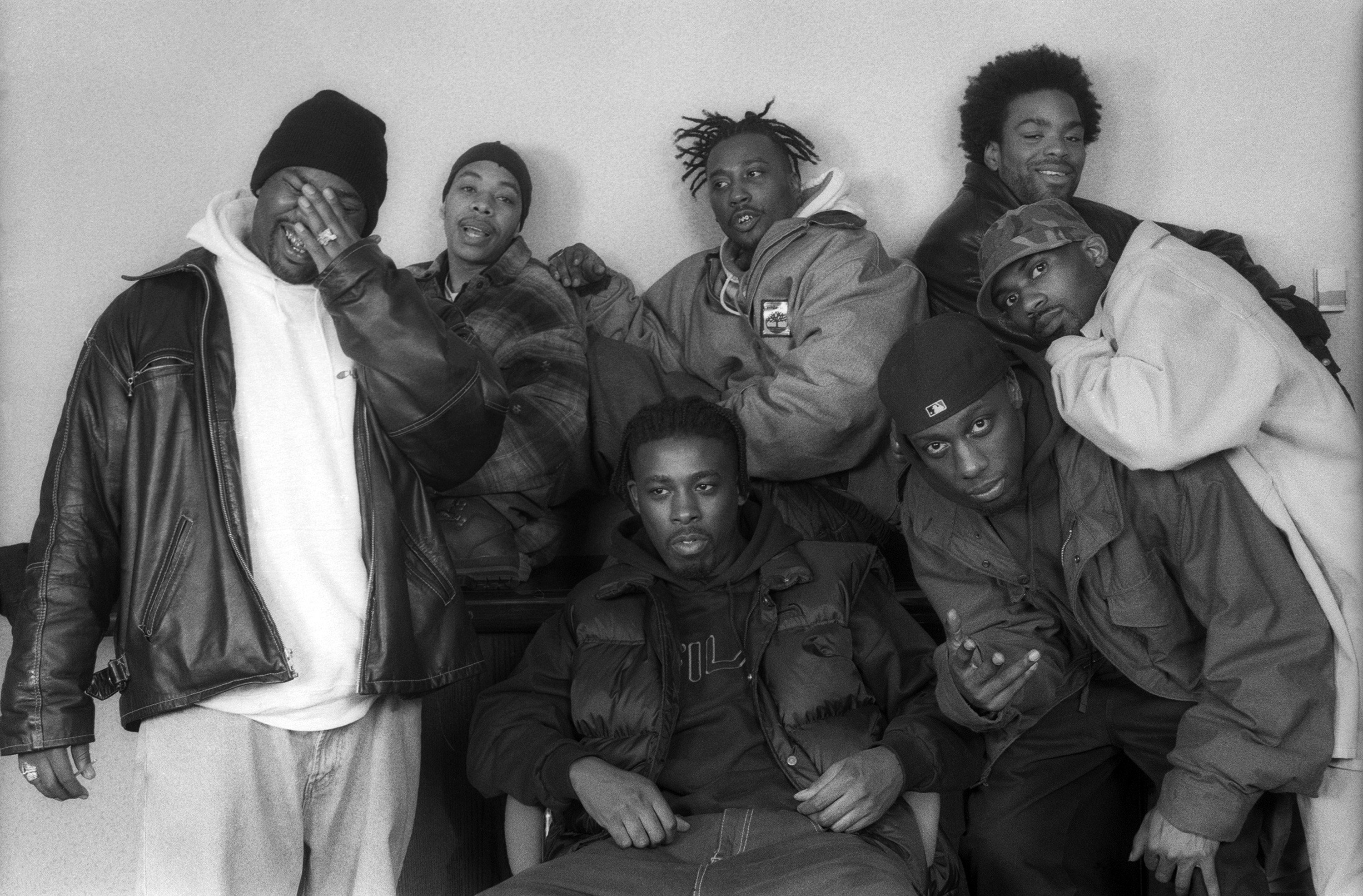 Rap Group The Wu-Tang Clan pose for a portrait on April 1, 1994, in New York City | Source: Getty Images
However, years before the mini-series production, Diggs was known for her romance with her brother's rap groupmate, Ghostface Killah. The pair reportedly had children and even married. Still, the details around their relationship are shrouded in some mystery.
Sophia Diggs Prefers to Keep Out of the Public Eye
Until her affiliations with the Wu-Tang Clan members came to light, Diggs led a private life and continued to do so. Part of her story was featured in the Wu-Tang Clan mini-series, "Wu-Tang Clan: An American Saga," and it was portrayed by actress Zolee Griggs.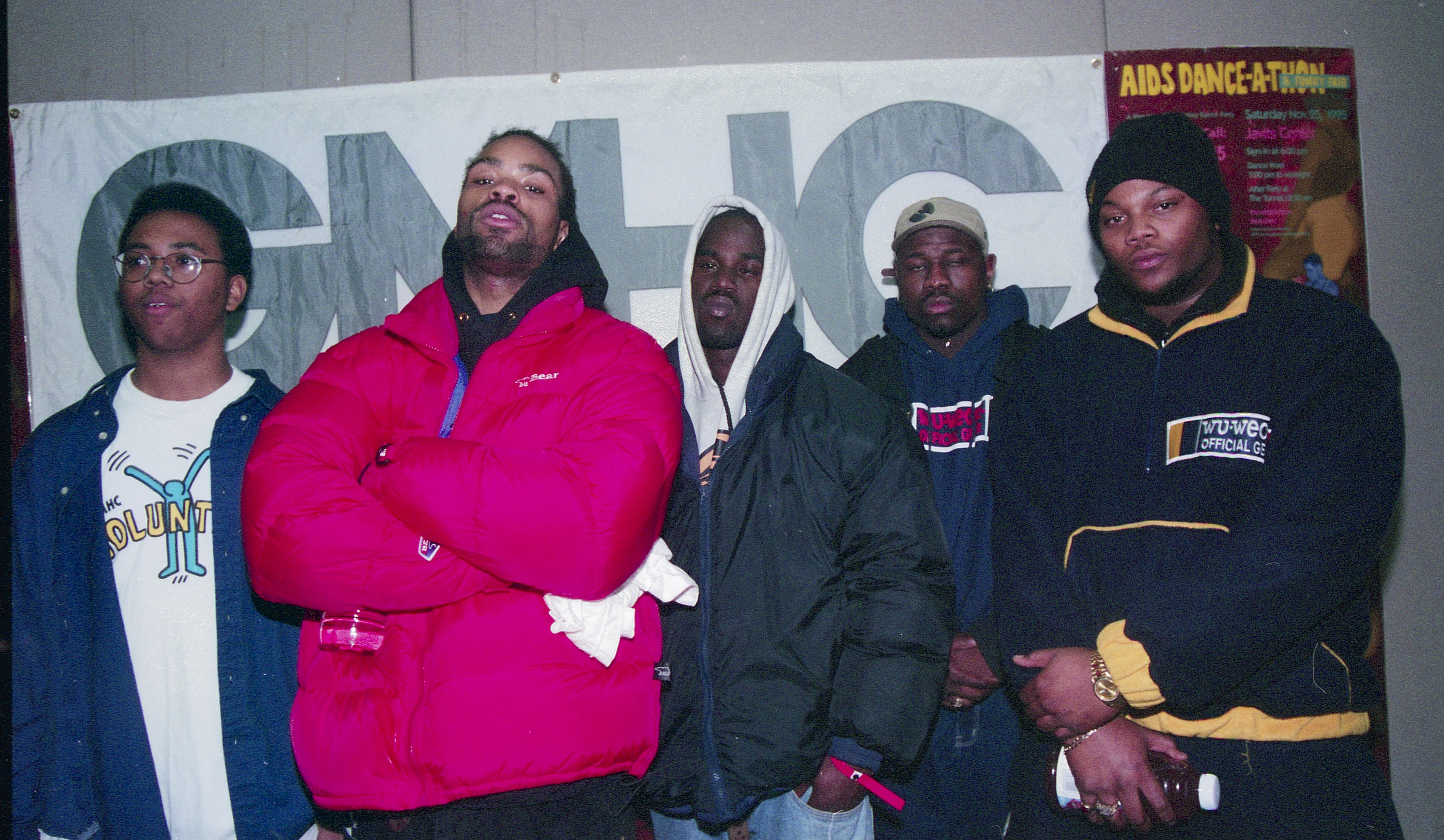 Members of the Wu Tang Clan pose at the GMHC Dance A Thon in November 1995, in New York City | Source: Getty Images
Griggs's character in the story, Shurrie, represented all of Diggs's siblings , as the production team thought it best not to cast them all. During an interview with Stylecaster, Griggs said she spoke with Diggs to get an insight into her family's dynamic, as she explained :
"So, I was able to speak to Sophia which is one of his sisters. She's really amazing, and she just let me know about the family dynamic and what it was like with him growing up."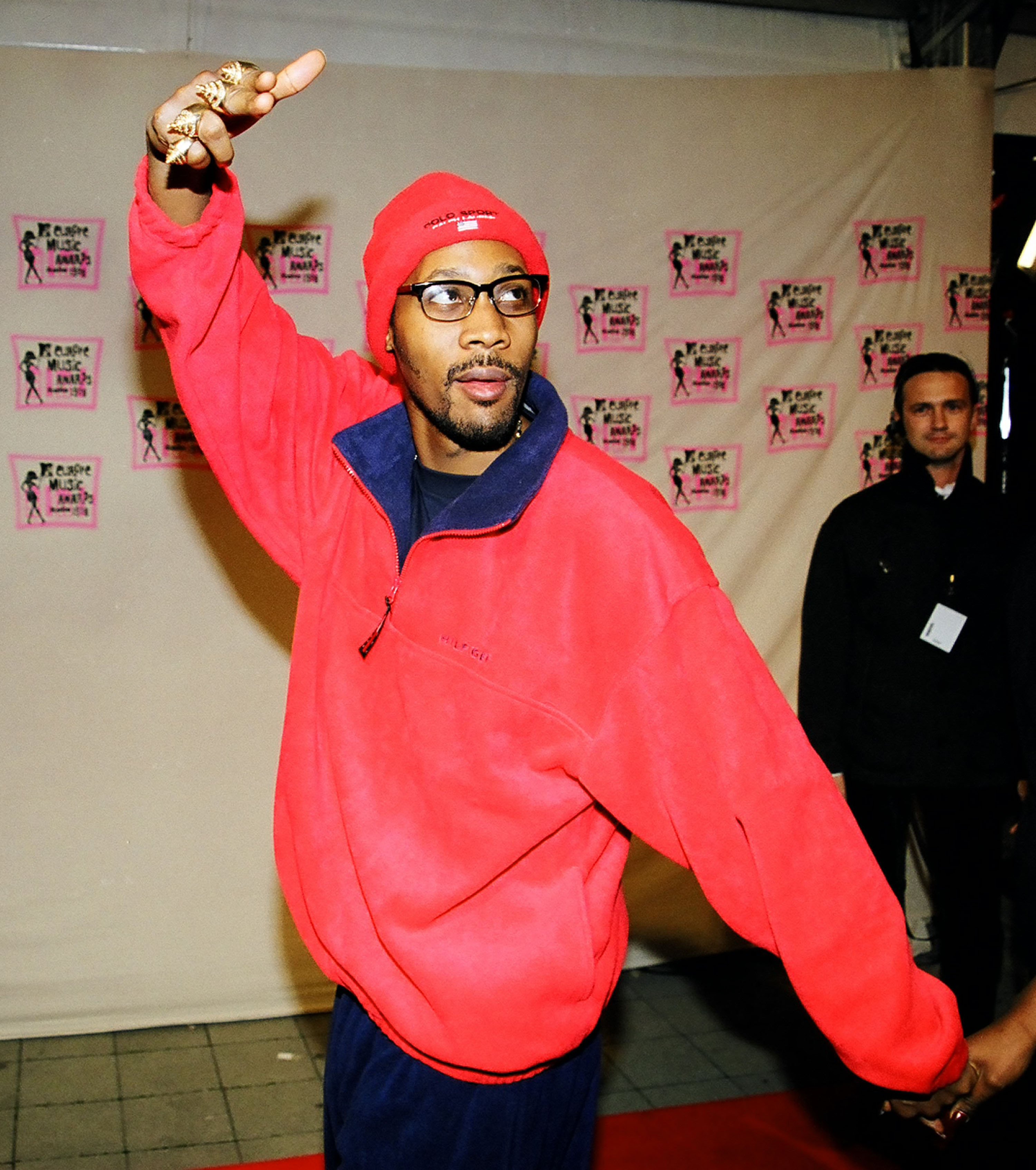 RZA of Wu-Tang Clan is pictured during the 1998 MTV European Music Awards in Milan, Italy | Source: Getty Images
Sophia Diggs Dated Ghostface Killah but Kept Their Romance under Wraps
Despite dating a high-profile celebrity, Diggs's relationship with Ghostface Killah rarely had any media coverage. Their romance was featured and confirmed during the fourth episode of "Wu-Tang Clan: An American Saga."
Ghostface Killah also spoke about his relationship with Diggs, though he didn't mention her name, during a chat with XXL Magazine in 2013. Hinting that he was married to her, he said :
"RZA's my brotha for life. That's my brother-in-law. I got babies by his [expletive] sister" [sic].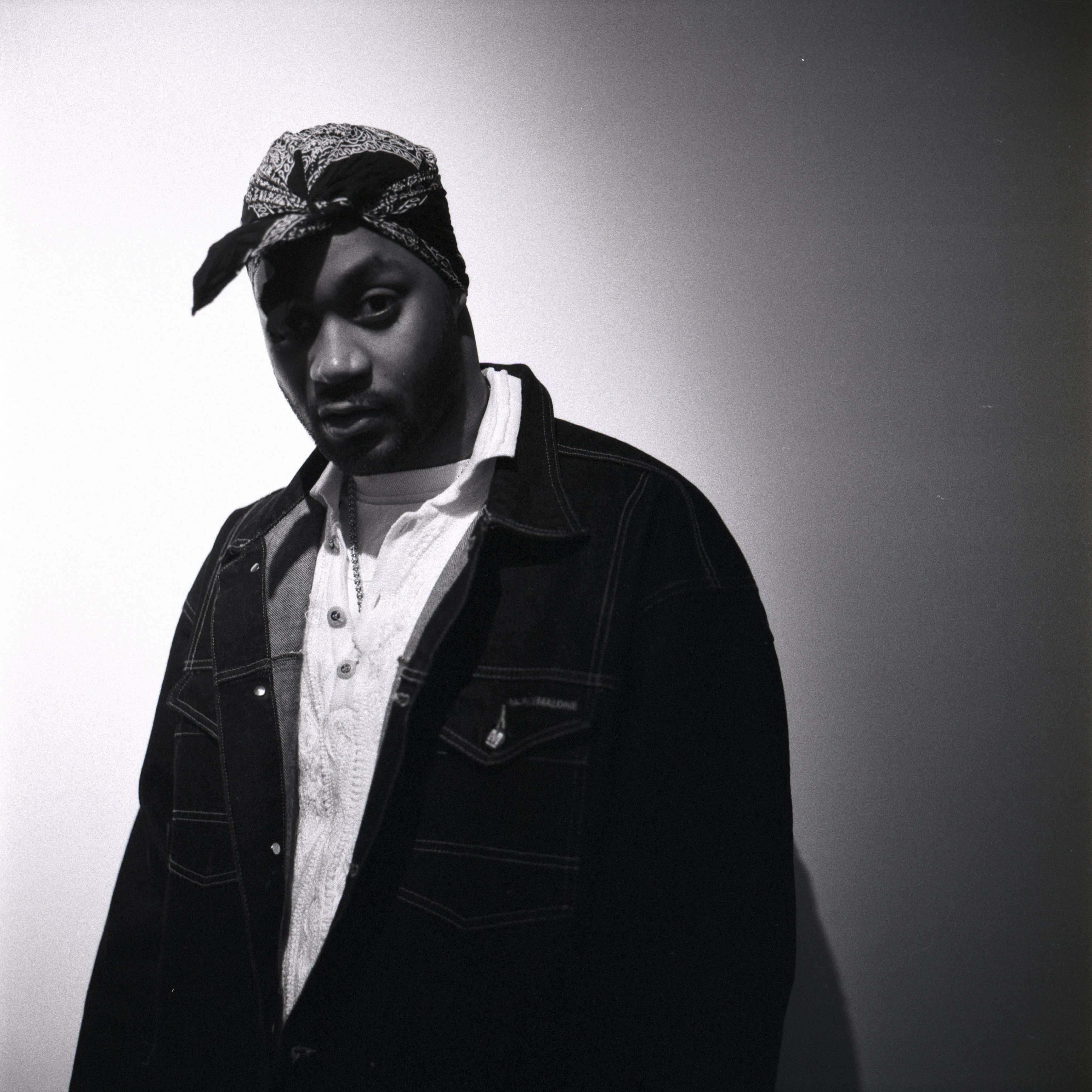 Ghostface Killah poses for a picture in 1999, in Los Angeles, California | Source: Getty Images
However, it was never confirmed if Diggs and Ghostface Killah actually married. Though he revealed that he had kids with her, the beginning, length, and current status of their relationship remain unknown.
The Identity of Sophia Diggs' Children with Her Ex Remains a Mystery
Although Diggs is the mother of Ghostface Killah's kids, the details remain vague as it's unclear which of the artist's known children are hers. Ghostface Killah has four children , but he never revealed anything about their mothers' identities.
His sons are Dennis Ames, popularly known by his stage name, Sun God, rappers Supreme-Intelligence and Infinite Coles, and a daughter whose name is yet to be revealed. Sun God is part of a rap group called 2nd Generation Wu, alongside the sons of other Wu-Tang Clan members.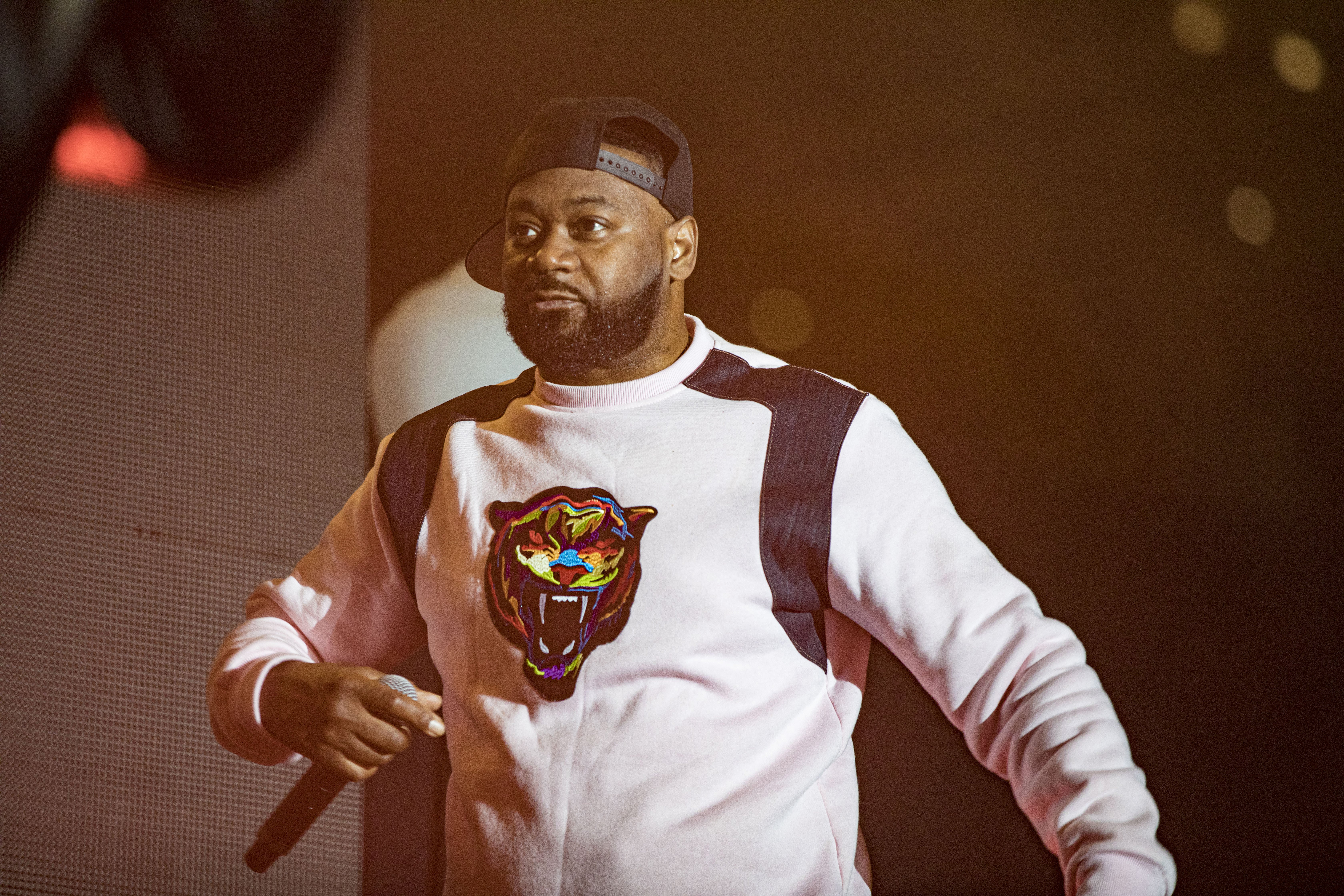 Ghostface Killah of Wu-Tang Clan is pictured as he performs on stage on the final night of the "New York State of Mind Tour" at PETCO Park on October 6, 2022, in San Diego, California | Source: Getty Images
Supreme-Intelligence graduated from Morgan State University but decided to pursue a hip-hop career. Infinite Coles said he had a strained relationship with his dad during a 2017 interview after he realized he was gay.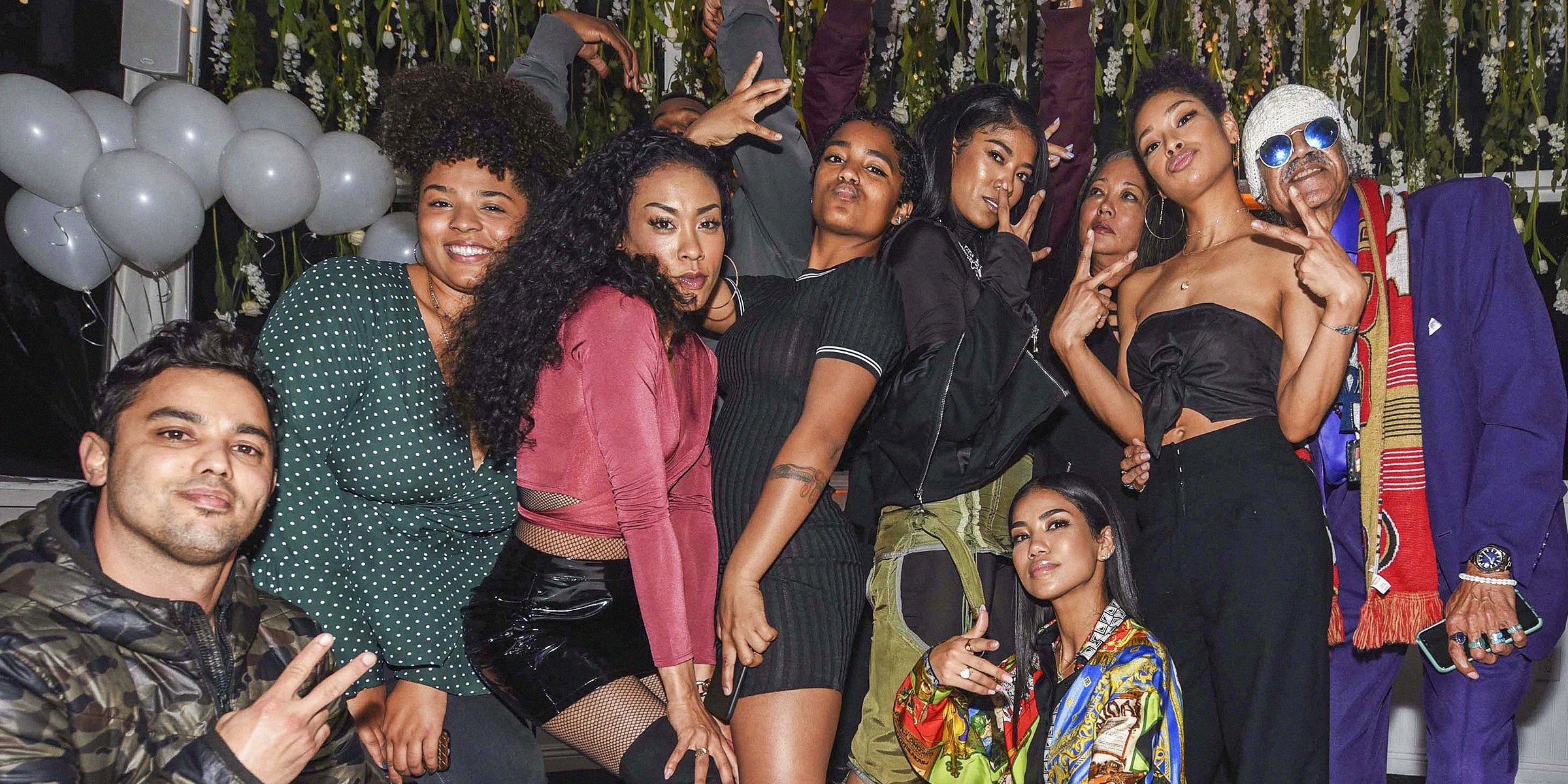 Jhené Aiko's Siblings Brought Both Joy & Sorrow to Her Life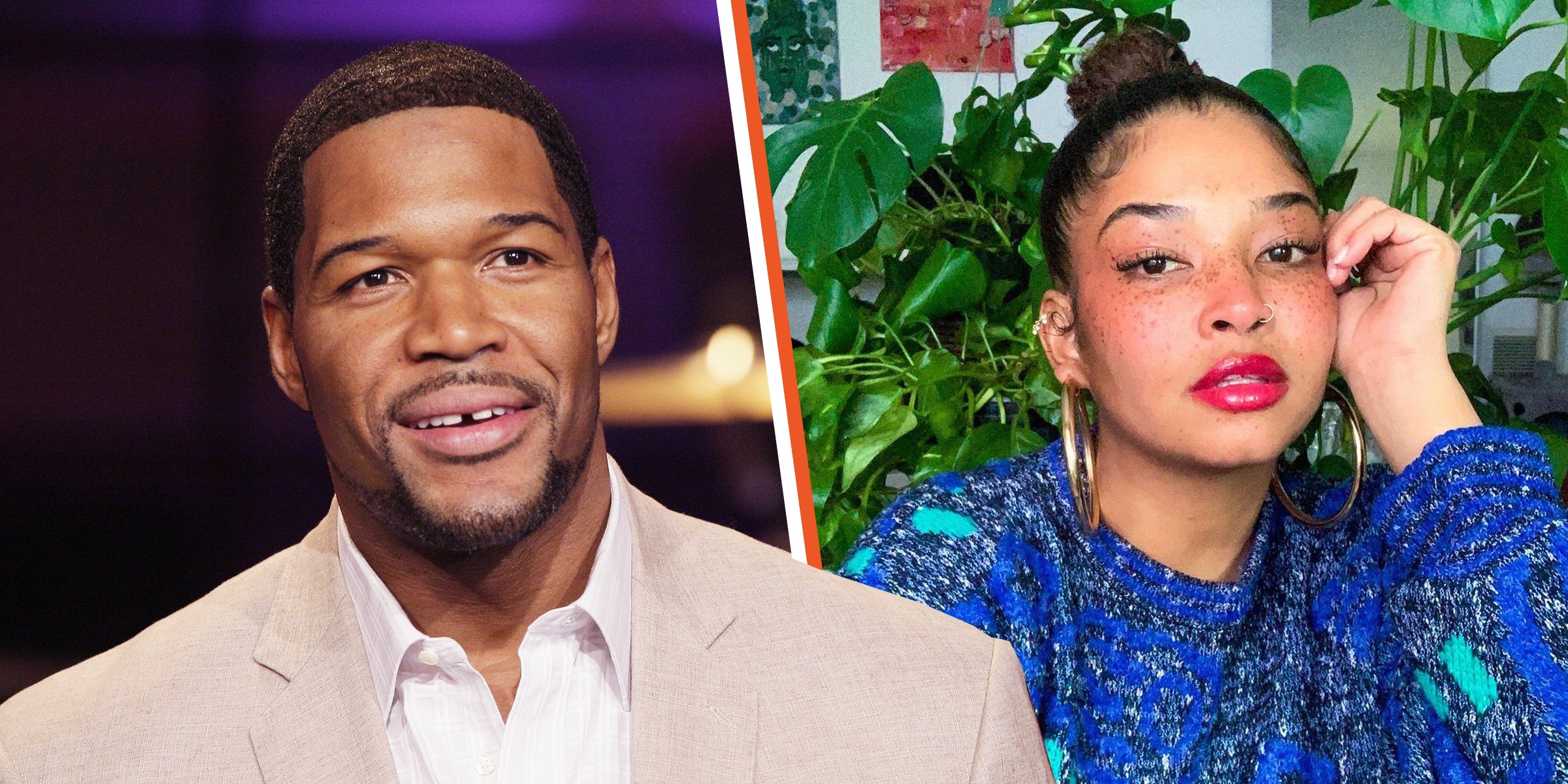 Tanita Strahan Is an Artist Who Inherited Mom's Creative Talent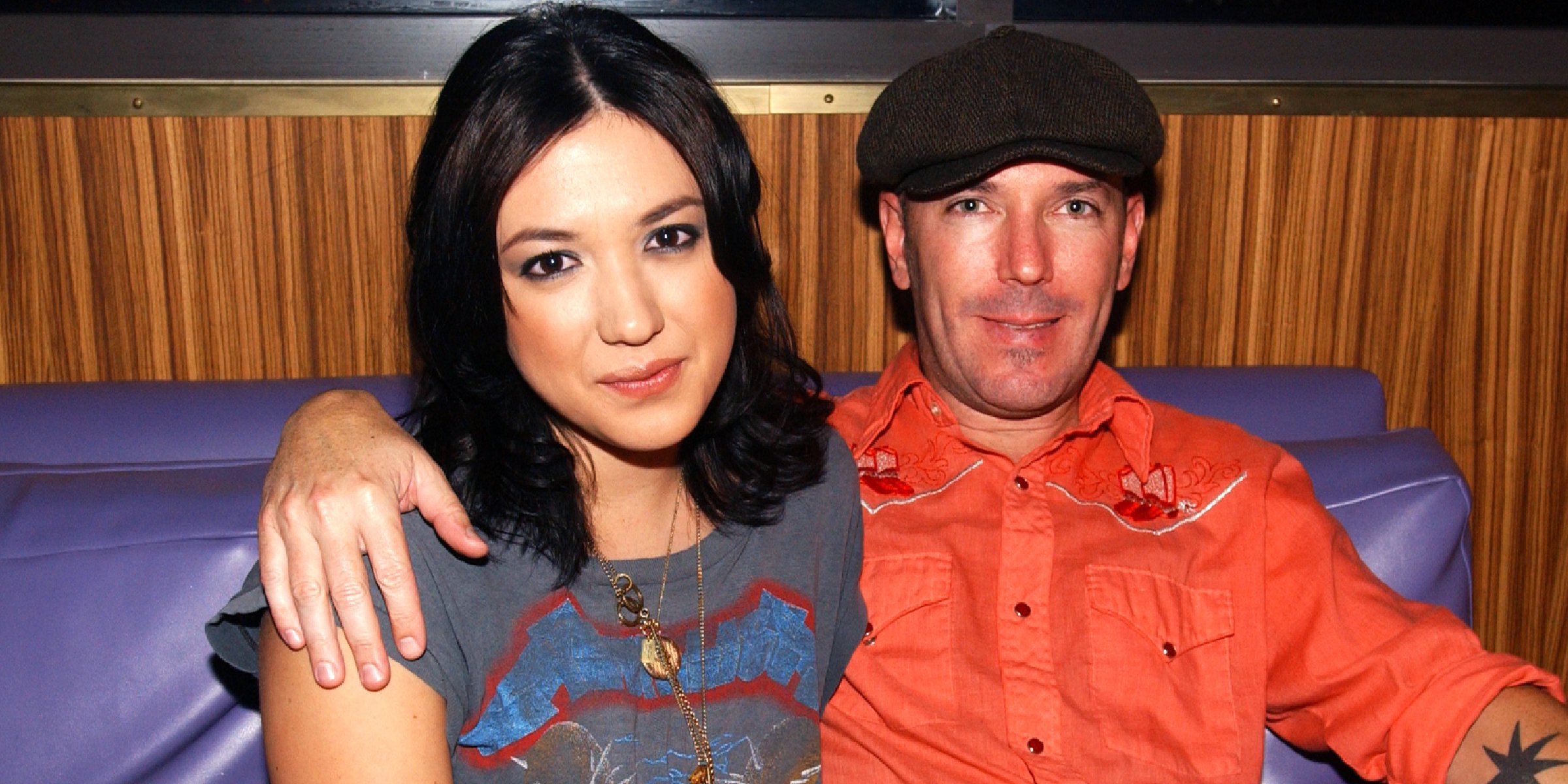 Teddy Landau Is Michelle Branch's Ex-husband She Was Married to for Almost 11 Years
However, the two patched eventually patched things up. Ghostface Killah's daughter is reportedly a singer. Her brother, Supreme-Intelligence, once mentioned her in passing, revealing her occupation; however, she has never spoken out publicly for herself.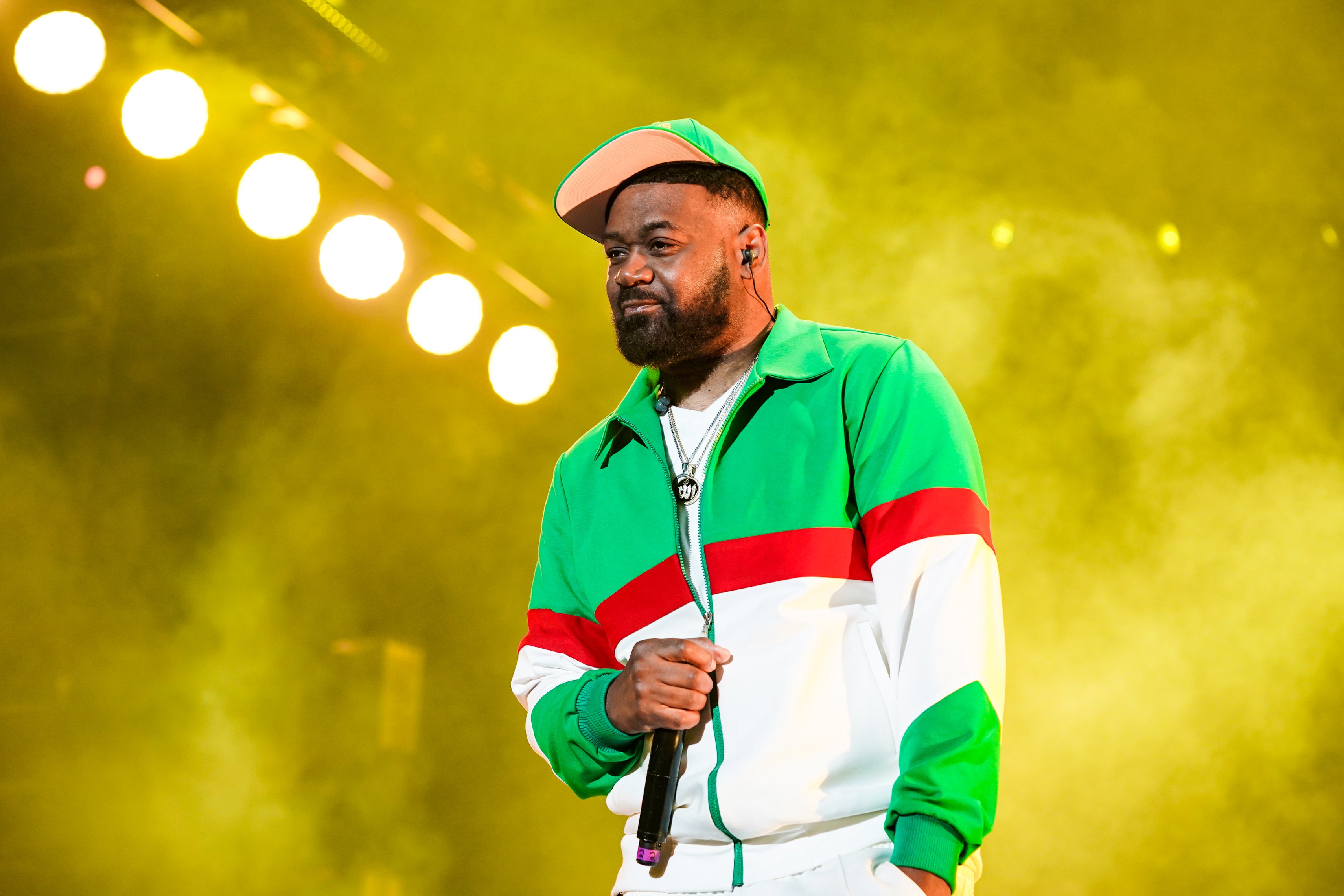 Ghostface Killah of Wu-Tang Clan is pictured as he performs with The Roots during the 2022 Essence Festival of Culture at the Louisiana Superdome on July 3, 2022, in New Orleans, Louisiana | Source: Getty Images
Sophia Diggs Wasn't the Only Woman in Her Ex's Life
Diggs kept a low profile after her relationship with her famous ex, but he's been upfront about his love life. Ghostface Killah appeared on VH1's "Couples Therapy" with his former lover, Kelsey, where he admitted to cheating on her .
He proposed sitting down with Kelsey and the other woman to try and solve the matter. Apart from Ghostface Killah's romances, Diggs's brother married former video vixen Talani Rabb , known for working with Hype Williams and LL Cool J , who married Simone Smith .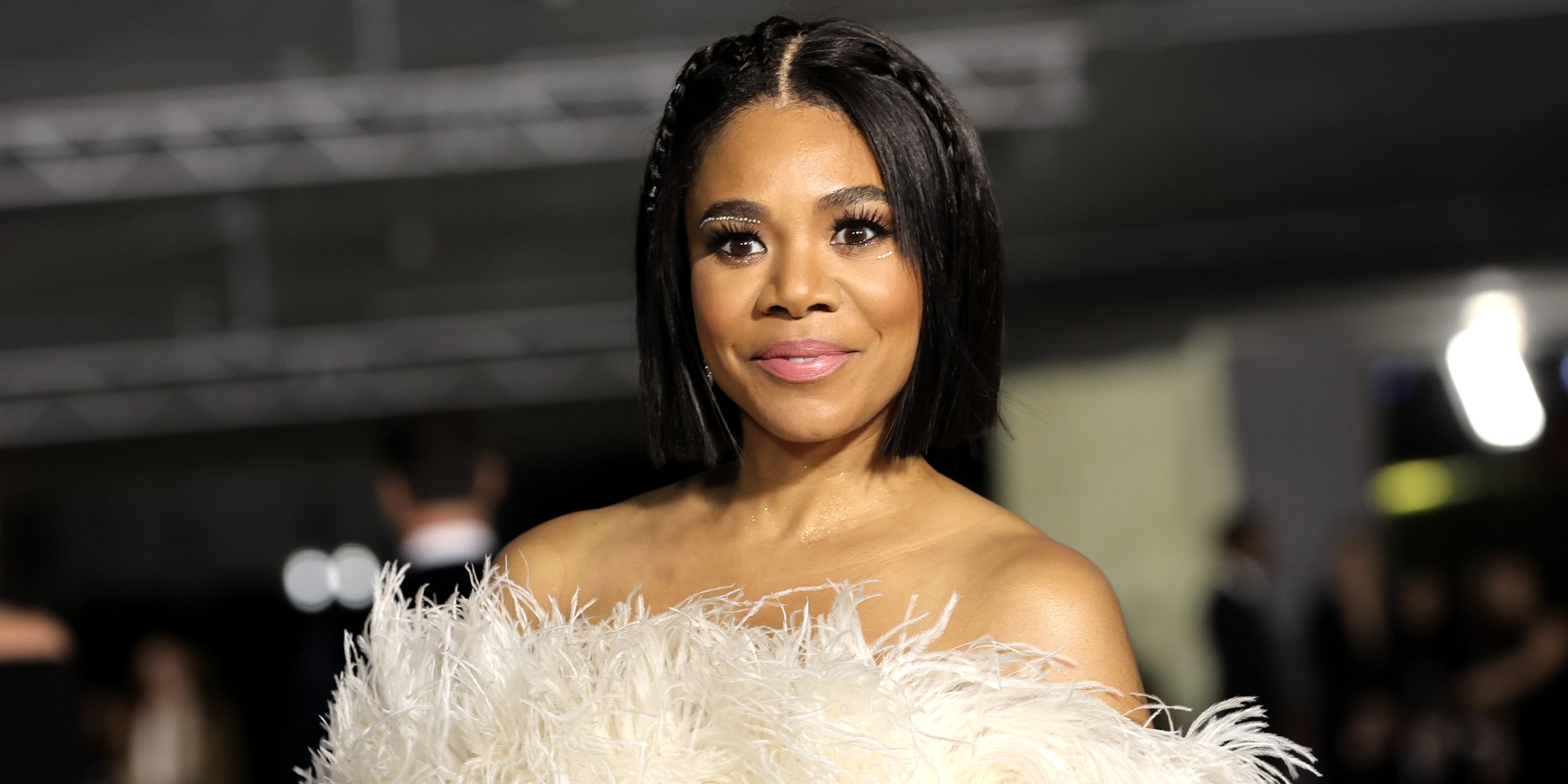 Regina Hall Has Never Been Married - What We Know About Her Dating History
October 26, 2022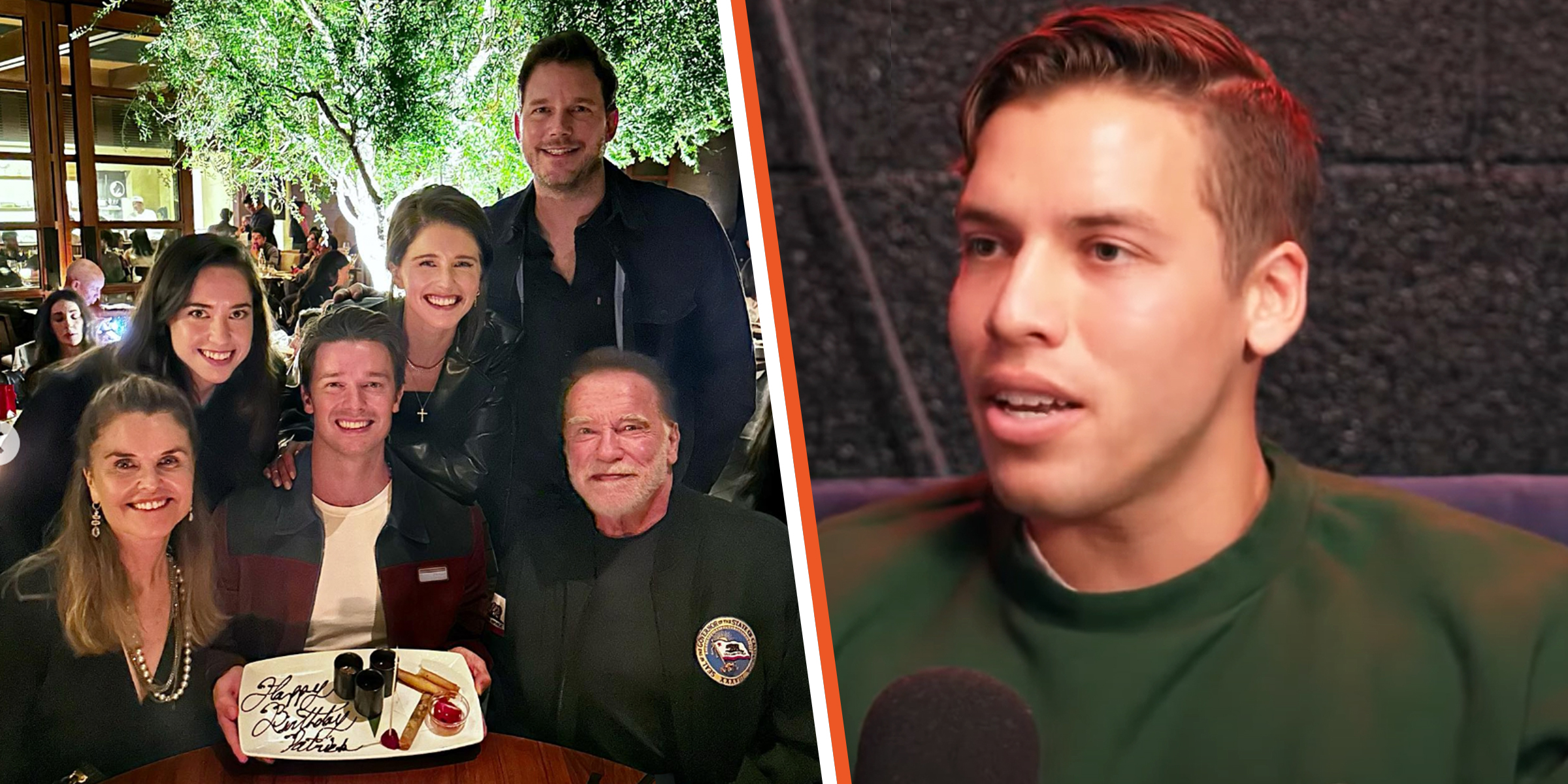 Schwarzenegger's Love Child Was Reportedly Not Invited to Half-Sister's Wedding ⁠— His 4 Half-Siblings Treat Him Differently
December 09, 2022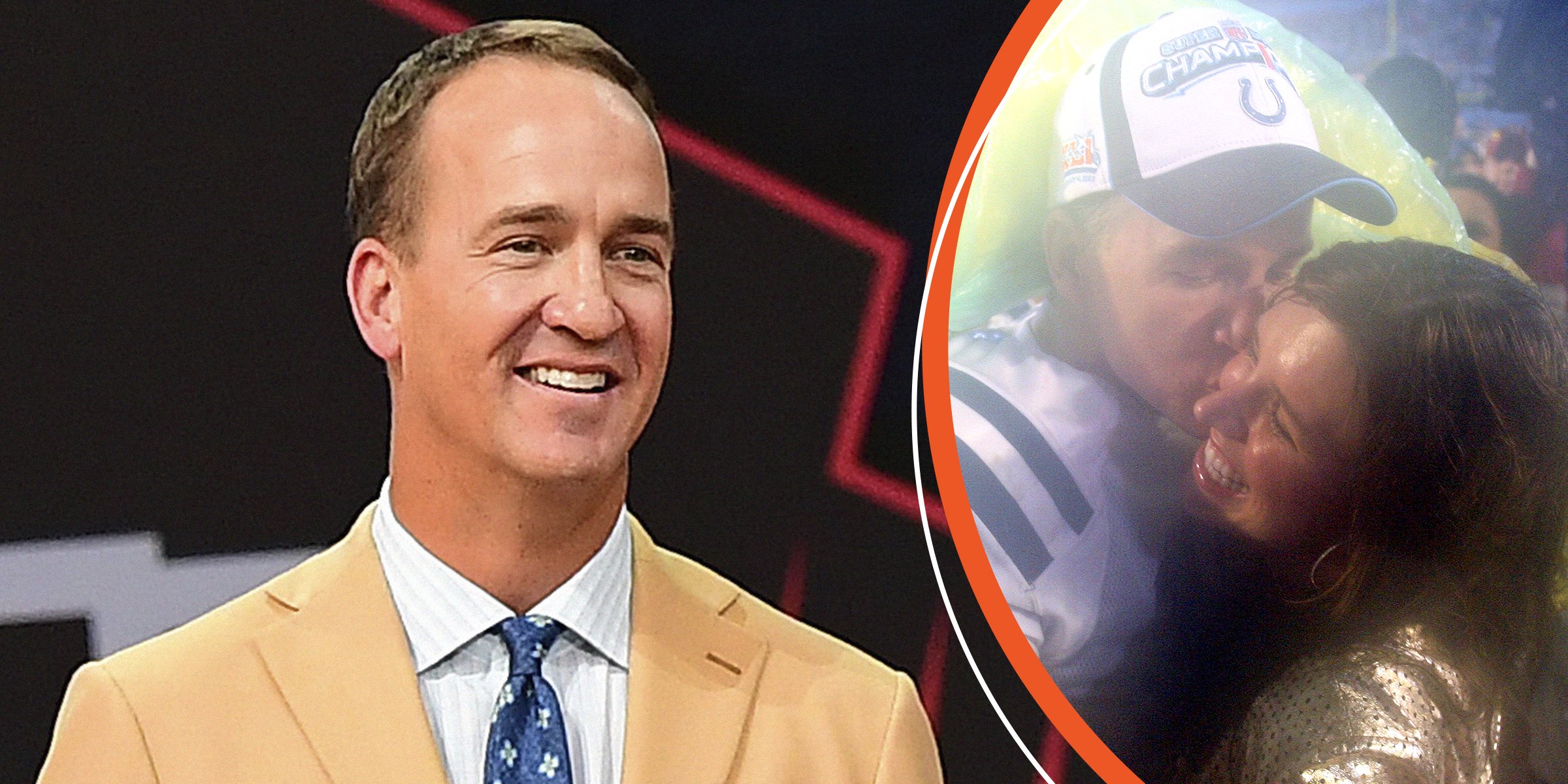 Peyton Manning's Wife, Ashley Manning Is His Long-Time Wife of 21 Years: What We Know About Her
October 27, 2022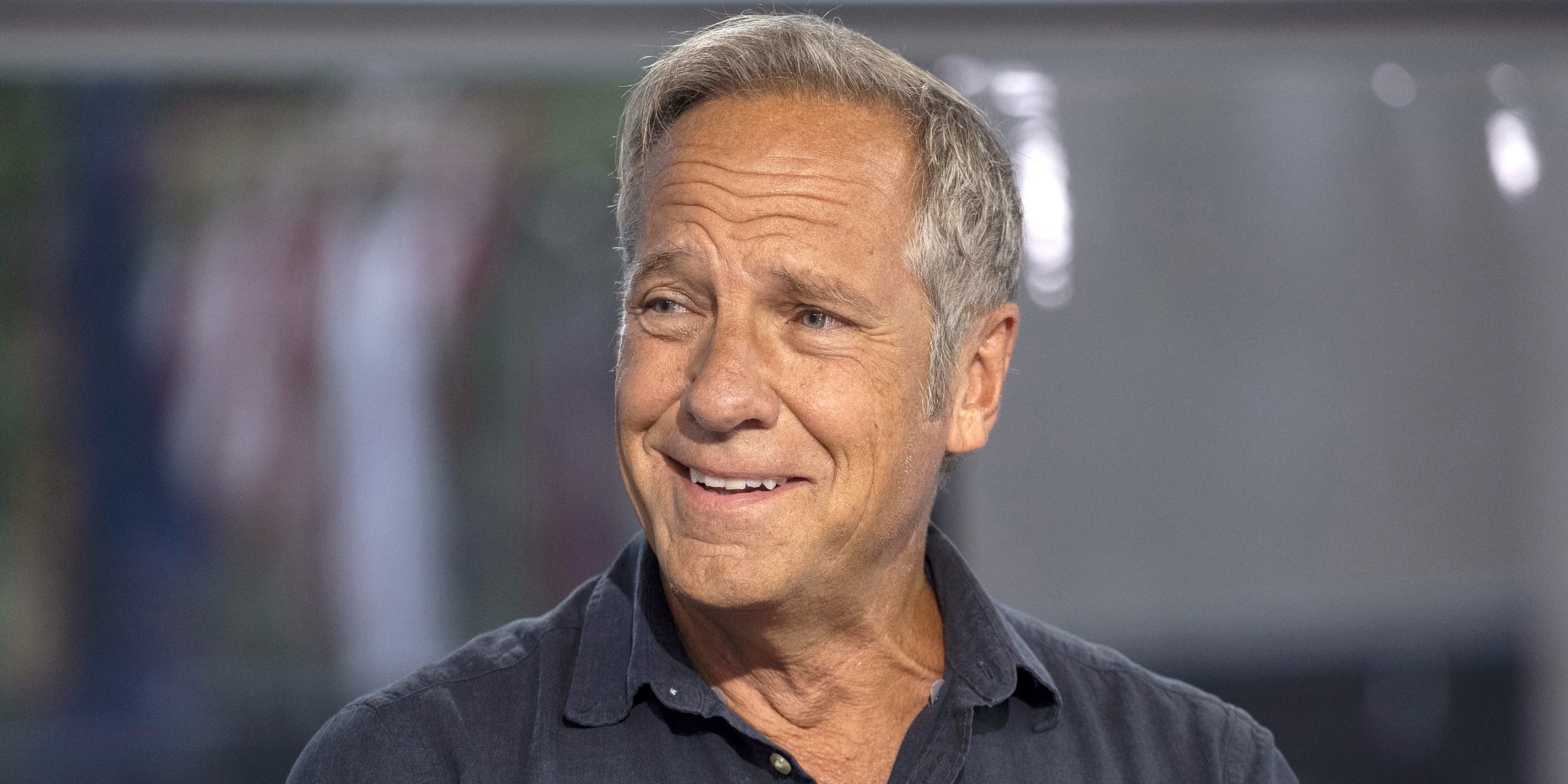 Mike Rowe Has Never Been Married: What We Know About His Private Life
December 18, 2022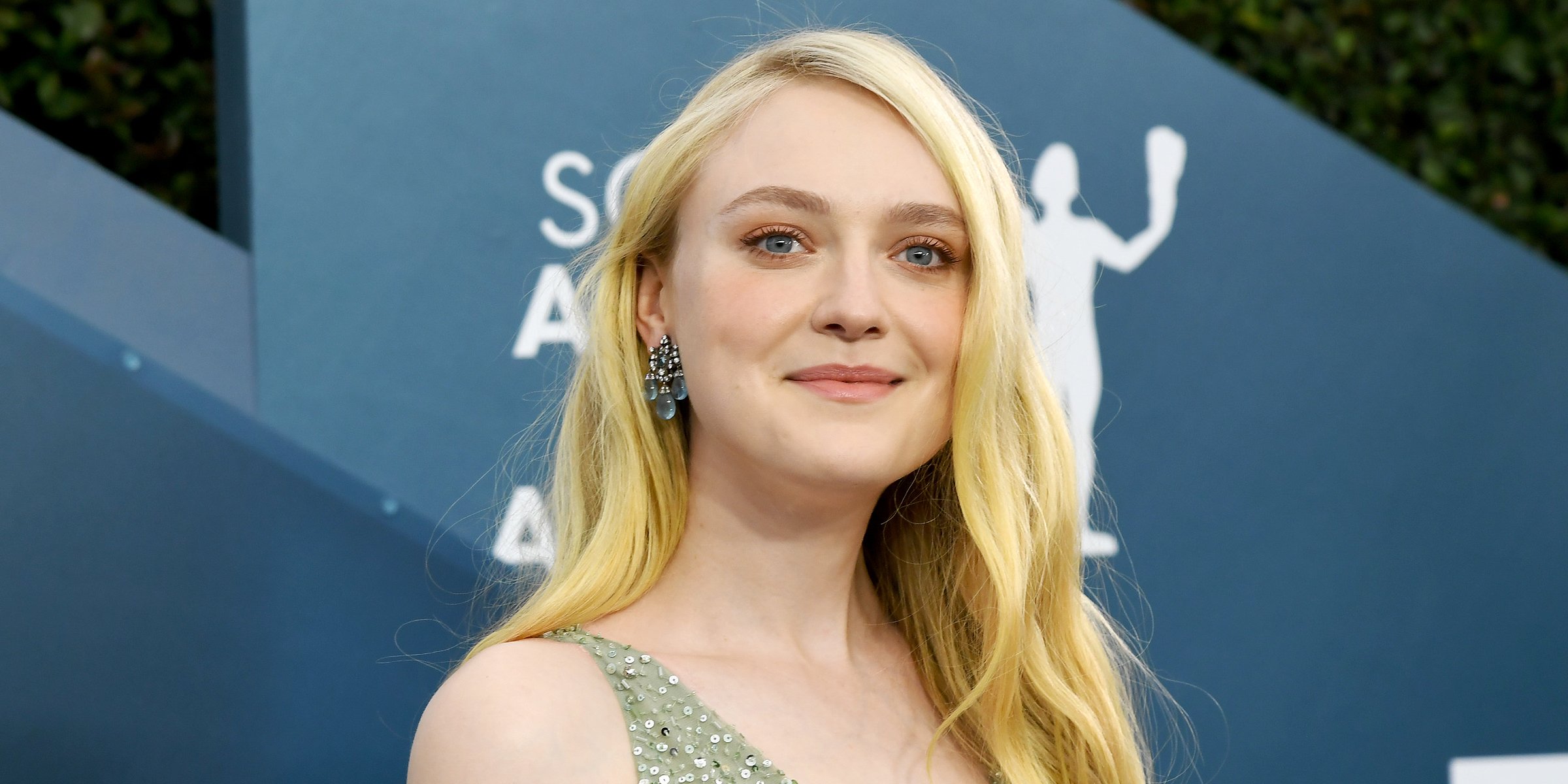 Dakota Fanning's Dating History – A Look inside the Actress' Private Life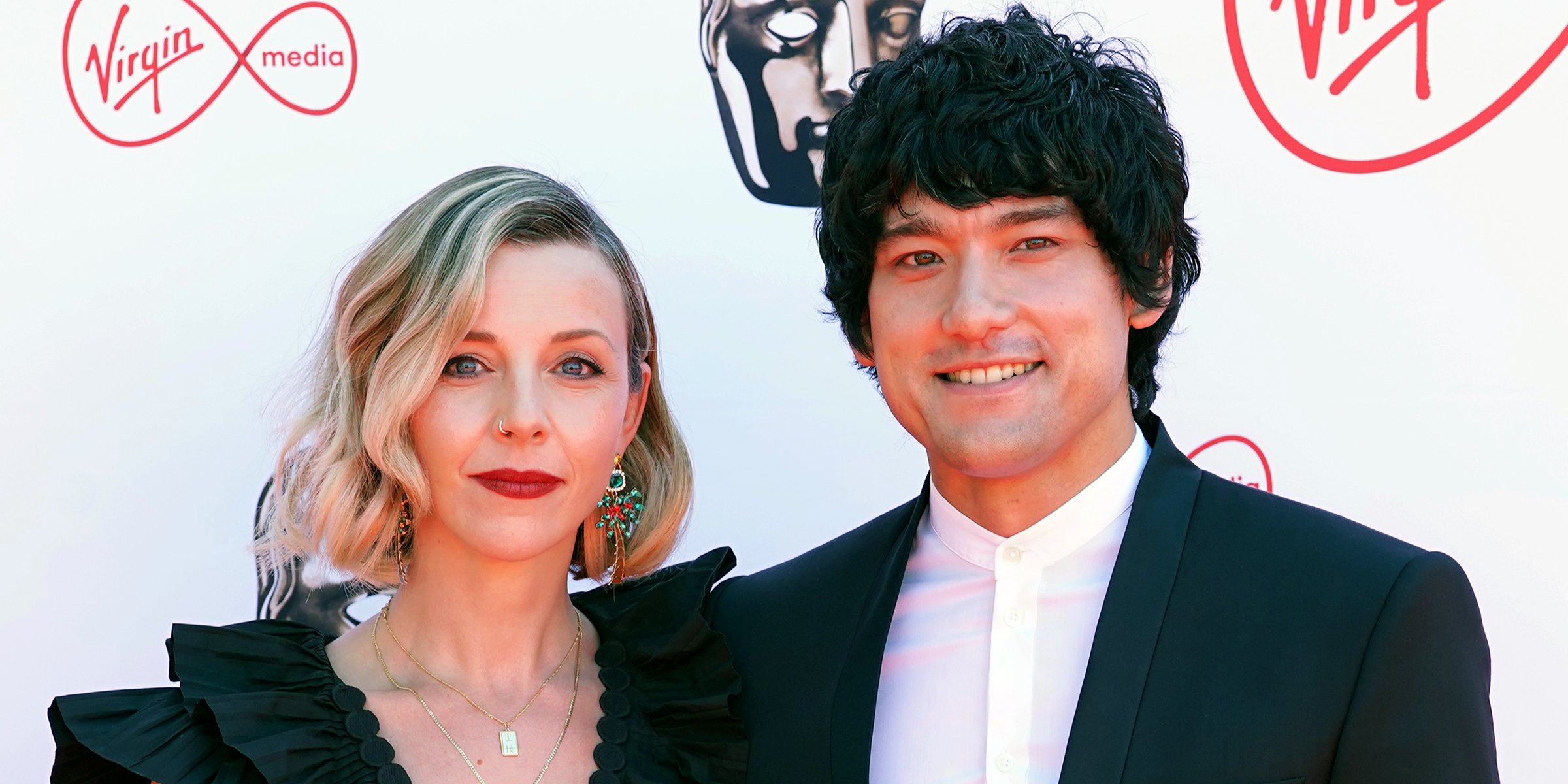 Sophia Di Martino's Husband Is Talented Filmmaker Will Sharpe
January 29, 2023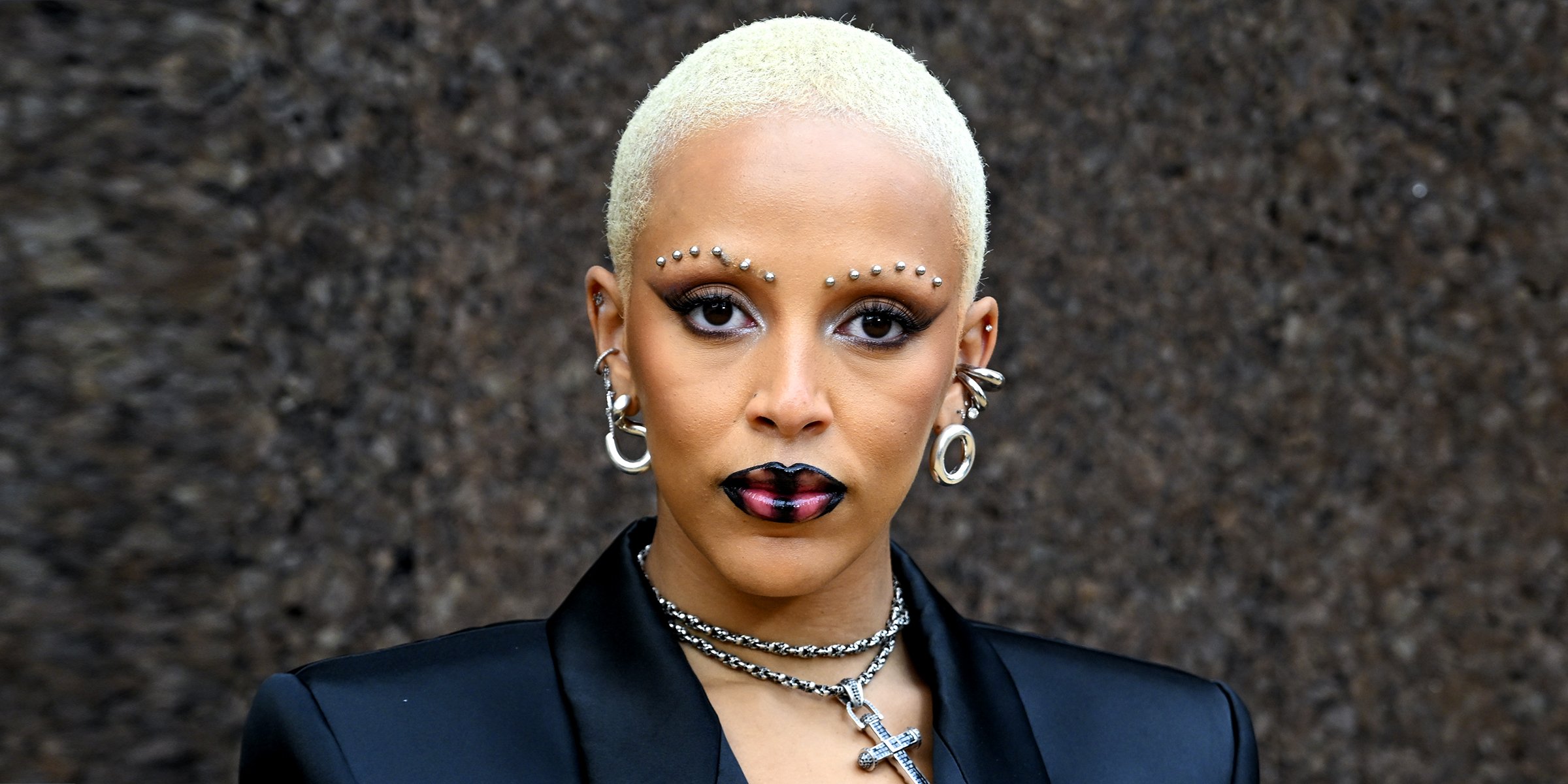 Doja Cat's Siblings – Their Number Is Uncertain and Fans Think She Has a Twin
January 25, 2023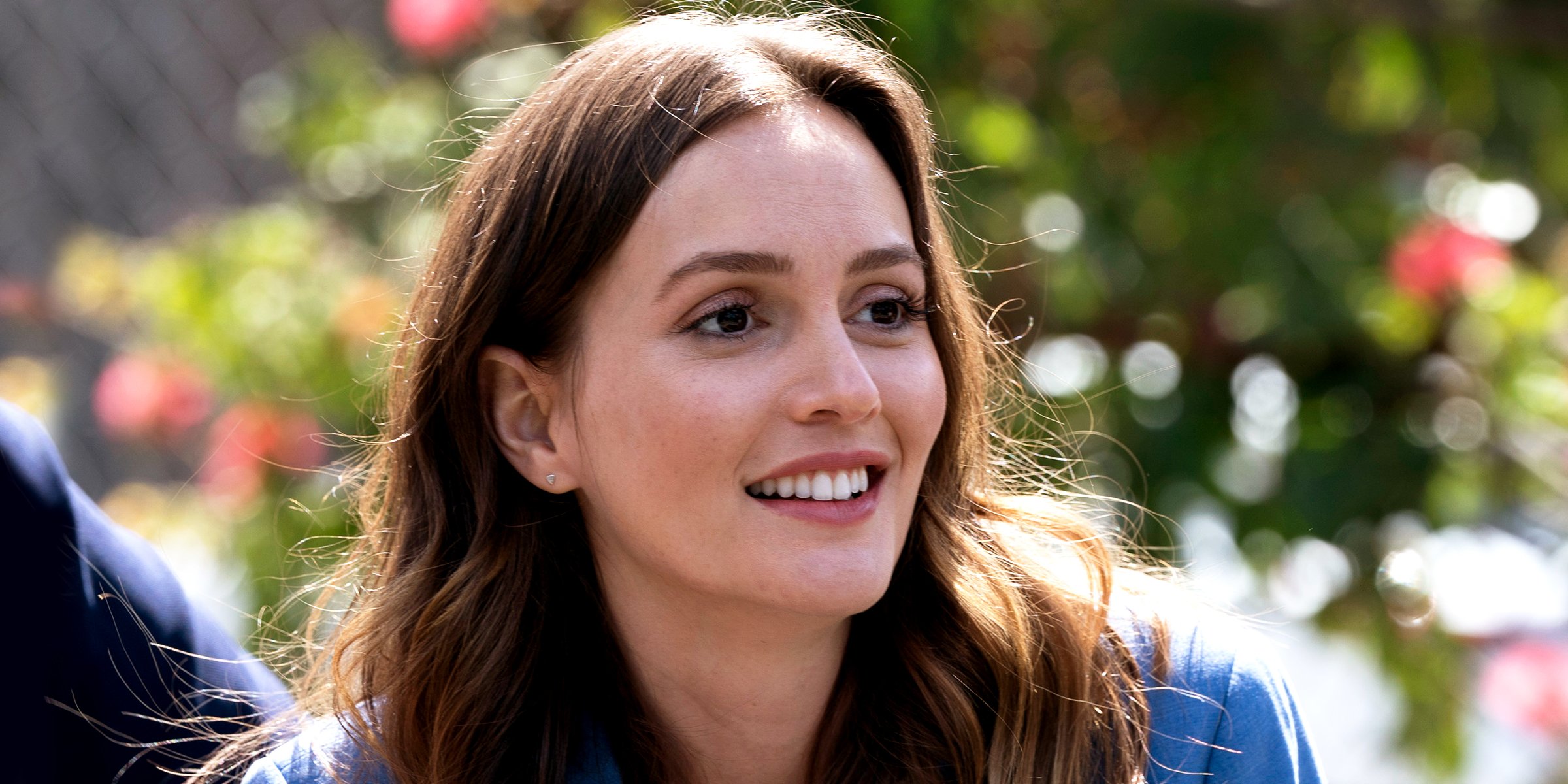 Arlo Day Brody's Mother Rarely Talks about Her despite Being Proud of Her
January 02, 2023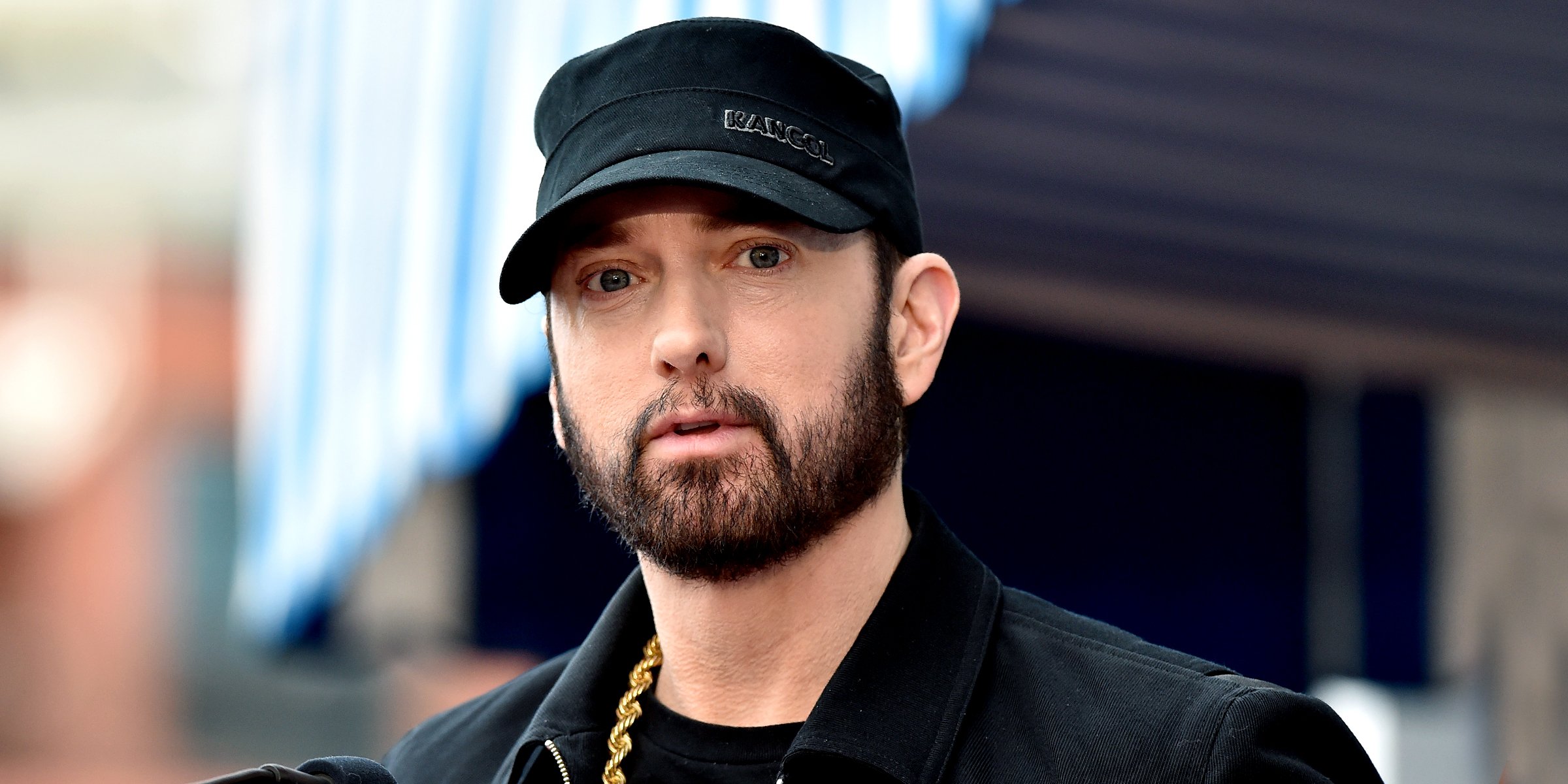 Sarah Mathers Is Eminem's Little-Known Sister & She Tried to Contact Him after Seeing Him on TV
October 22, 2022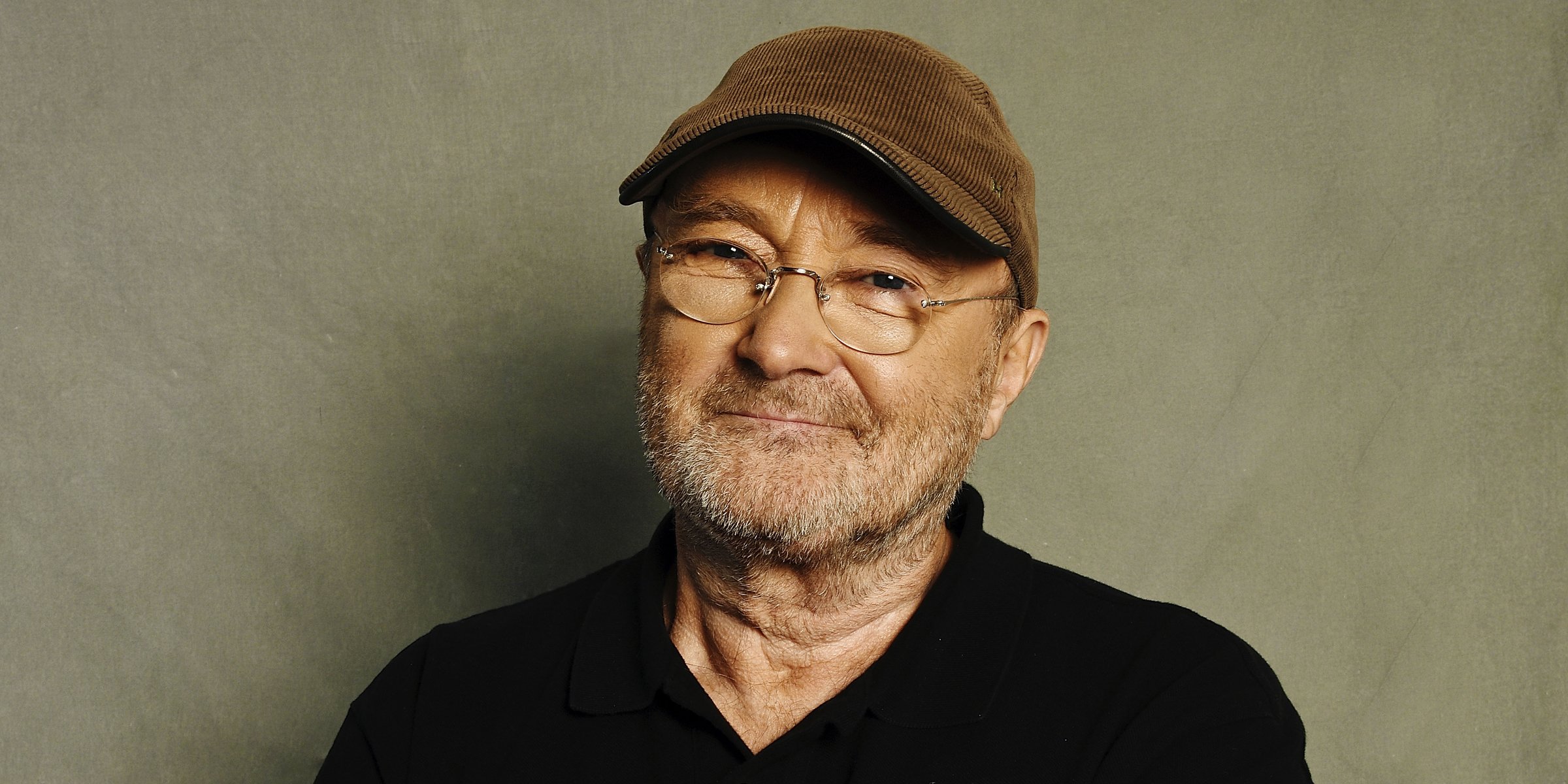 Phil Collins Has 5 Children, 4 of Whom Are Famous Too – Facts about His 3 Sons and 2 Daughters
January 03, 2023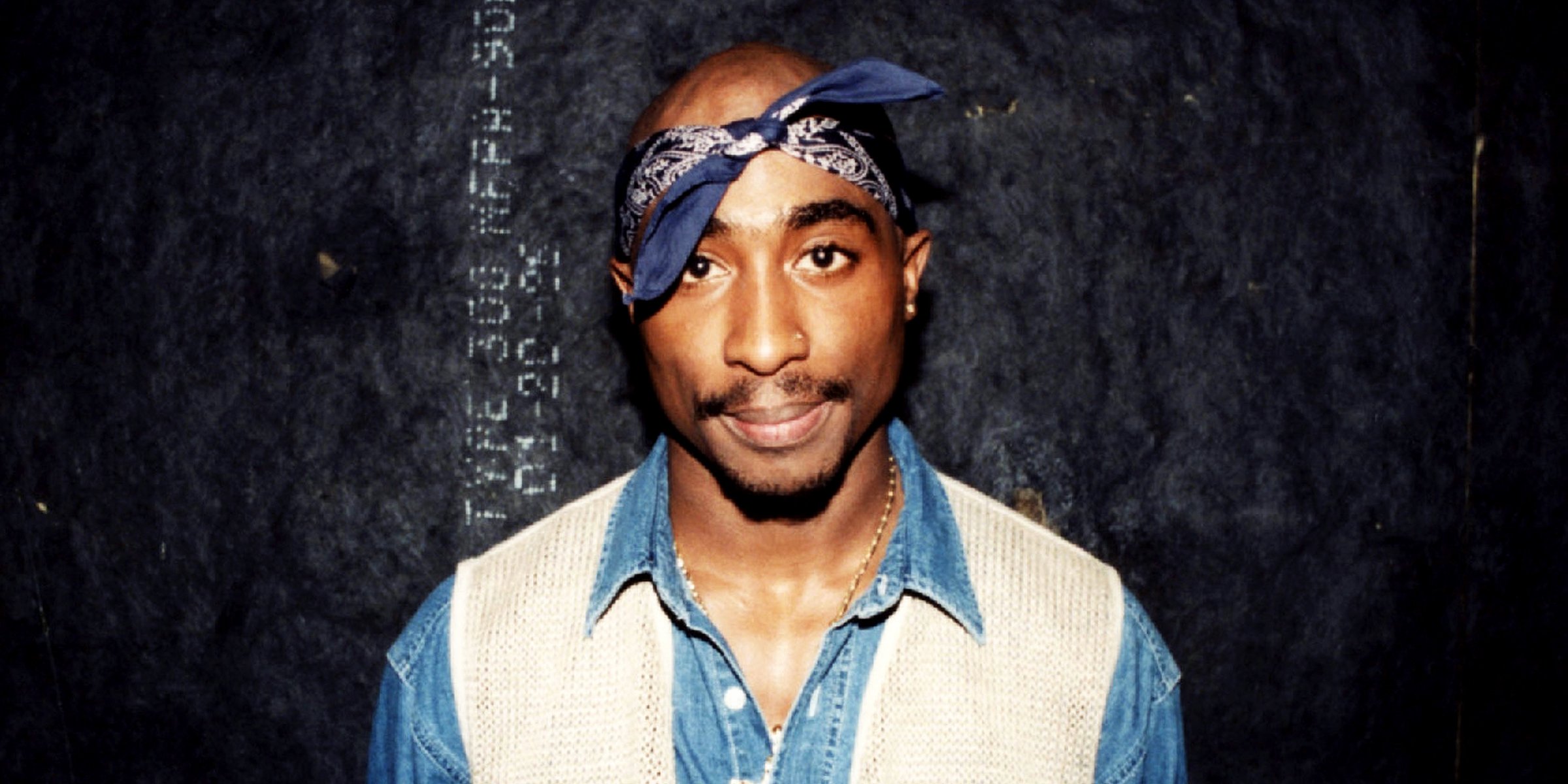 Tupac Shakur's Siblings: Facts about the Late Music Icon's Family Members
January 10, 2023
Tim Yeager Is Robin Meade's Husband Who Keeps His Life Away from the Spotlight
February 07, 2023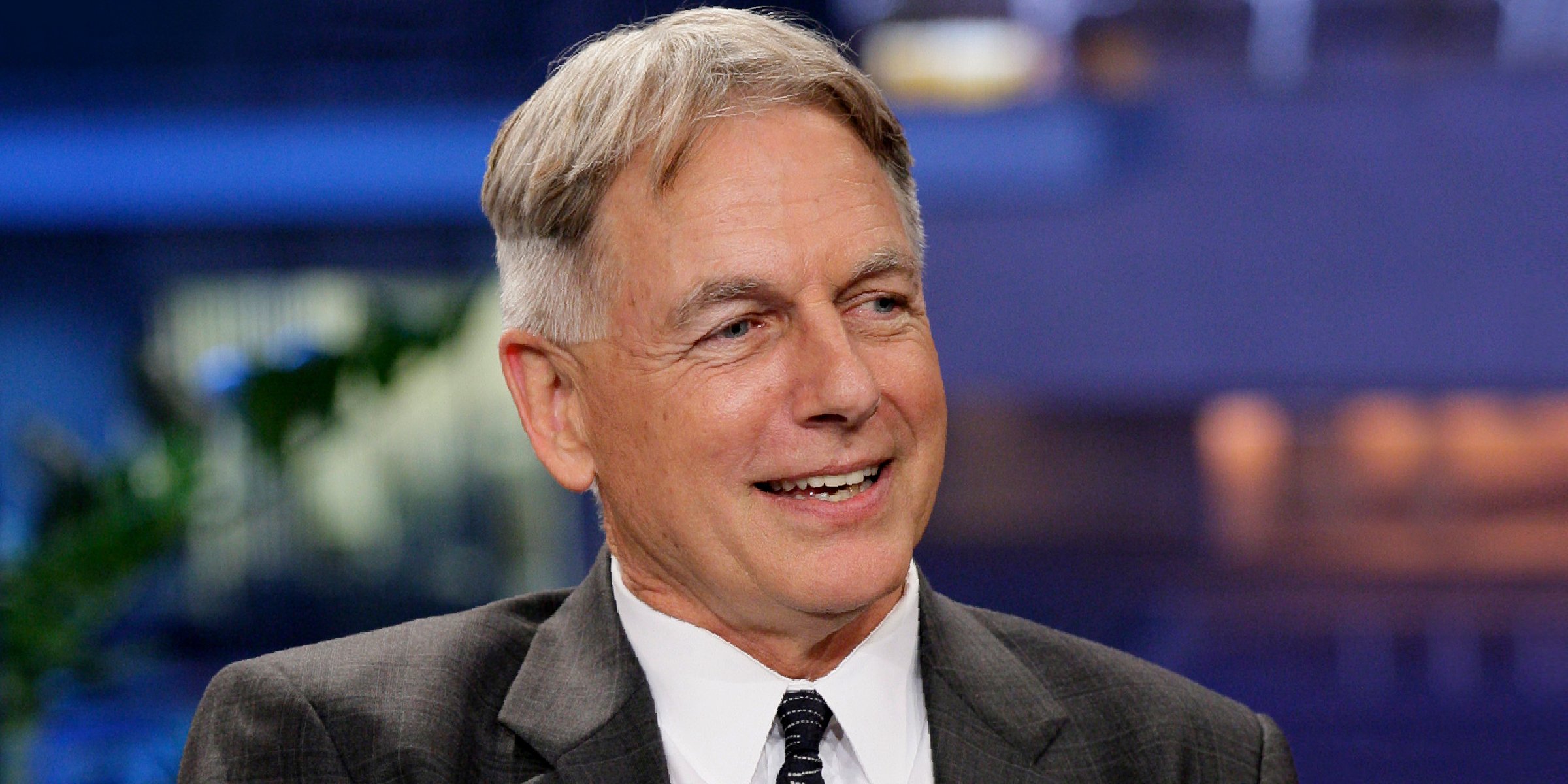 Ty Christian Harmon Chose the Same Career Industry as His Family – Facts about Mark Harmon's Younger Son
November 19, 2022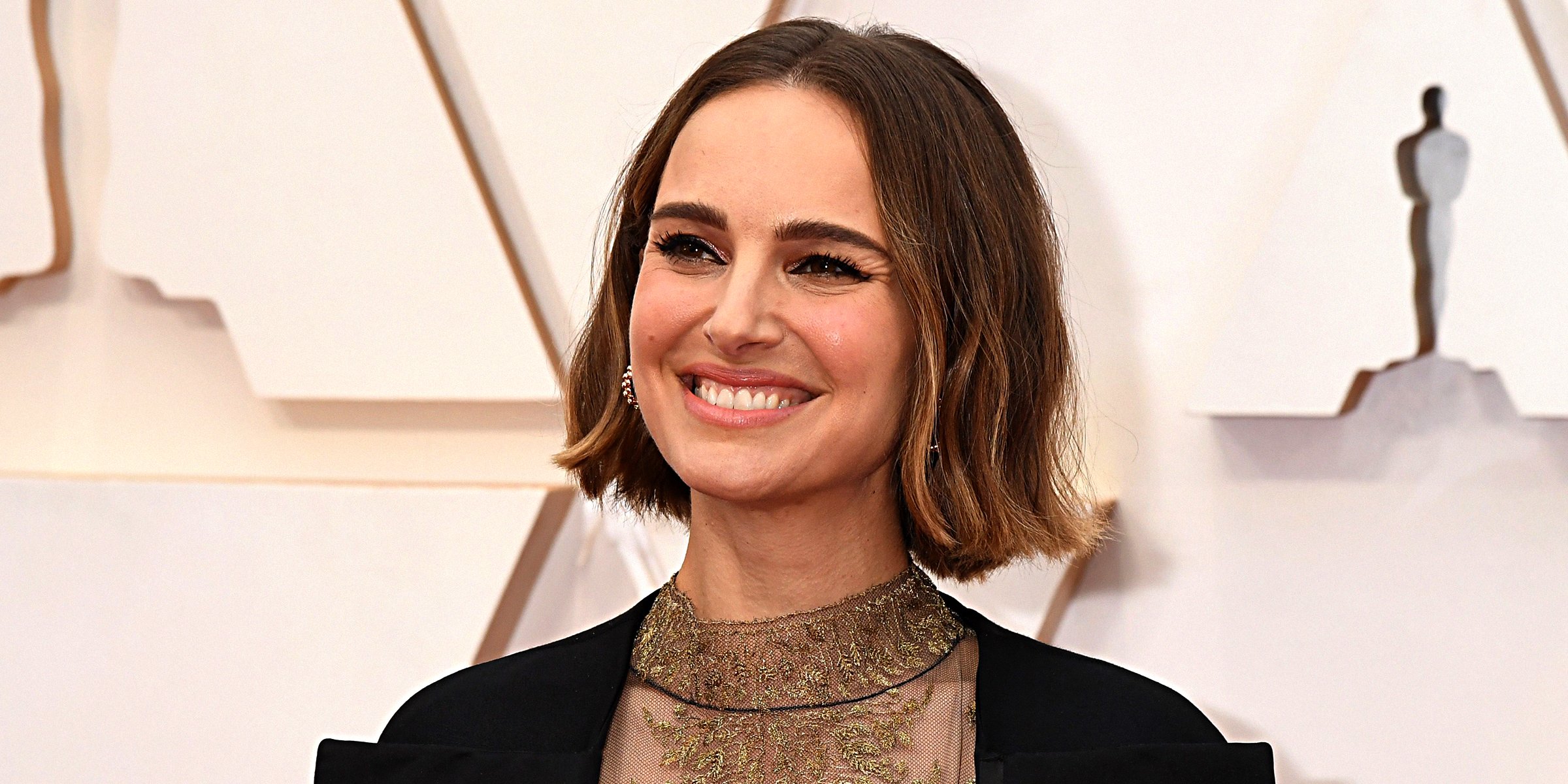 Natalie Portman's Dating History Ended Happily with a Marriage – A Look Inside
December 30, 2022
Entertainment
Relationship
More Popular LGBTIQ+ Pop Culture
Ghostface Killah's Sons Are Continuing Their Father's Legacy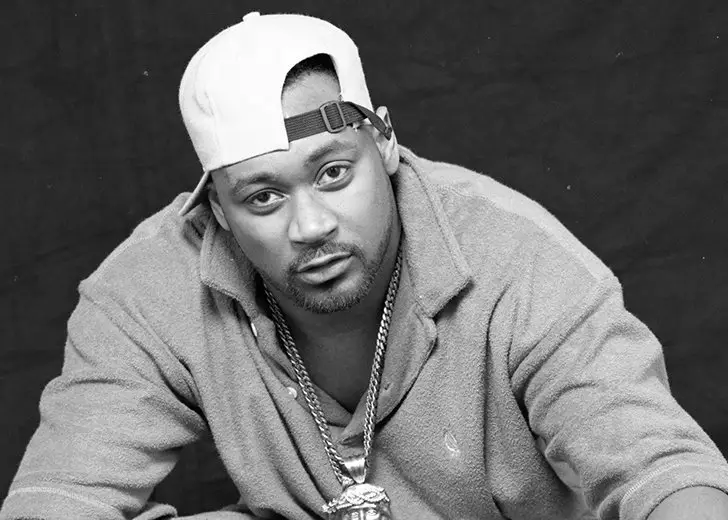 Legendary rapper Dennis Coles, known famously by his stage name Ghostface Killah, has proven to be a stellar music industry member. 
He was one of the founding fathers of the all-time hit hip-hop group Wu-Tang Clan.
Ghostface and fellow rappers, including RZA, Method Man , Raekwon, Masta Killa, had formed the group in Staten Island back in 1992.
Throughout his almost three decades-spanning career, the veteran rapper released thirteen studio albums. And now his sons are carrying forward his legacy.
Ghostface Killah Has Three Sons and a Daughter
Ghostface reportedly has three sons and a daughter.
        View this post on Instagram                       A post shared by Tony Starks - Wu Tang - (@realghostfacekillah)
While it is believed that he never married, the identity of his baby mama remains hidden. Likewise, his children have also maintained privacy, never revealing their mother's identity.
Having said that, it is a known fact that Ghostface's sons are all following in their father's footsteps in the music industry. 
Ghostface Killah's Sons Are in the Music Industry
His son Dennis Ames, stage name Sun God, collaborated with Wu-Tang members' kids to create the improvised version of the band and named it '2nd Generation Wu.'
        View this post on Instagram                       A post shared by Sungod (@sungodmusic)
Sun God partnered with U-God's son iNTeLL, Method Man's son PXWER, and Ol' Dirty Bastard's son Young Dirty Bastard to create the new clan.
The group's  official site  claims the kids have split off the Wu-Tang family tree and "created a new branch all their own."
Ghostface's other son, Supreme-Intelligence, is also into the rapping scene. In 2014, he had joined his dad and brother Sun God in a rap freestyle for Forbez DVD. 
Thereon, he took a break  from music to focus on his study at Morgan State University. Upon realizing that he could balance both, he returned with a new EP titled Love Jones in mid-2021. 
        View this post on Instagram                       A post shared by #RDOE (@_suprememusic)
Like his brothers, Ghostface's other son, Infinite Coles, has also made a significant impression with his rapping talents.
He started his career with a debut single 'Lightning' in 2020 but has already released over a dozen songs.
On November 17, 2021, son Infinite  released his debut EP ,  Destiny. The play was named after his late twin sister and Ghostface's daughter. 
Destiny had passed away when she was a kid. However, the 'Ironman' singer has never mentioned the cause of death. 
He has also never shared the identity of his other daughter. 
Ghostface Killah's Son Infinite Coles on Their Relationship
In an interview with Nylon magazine in 2017, Coles got candid about his relationship with his father and sexuality. 
The openly gay star stated that his relationship with his dad wasn't great during his formative years, courtesy of his romantic orientation.
He detested the anti-gay language prevalent in Wu-Tang songs, as it annoyed him. He felt like the group was shoving him back into the closet. 
Thankfully, the bitterness faded away, and the father-son duo started building a healthier relationship. 
"My dad sends money and we talk," he mentioned before addressing that there was nothing like spending time together. 
What's Hot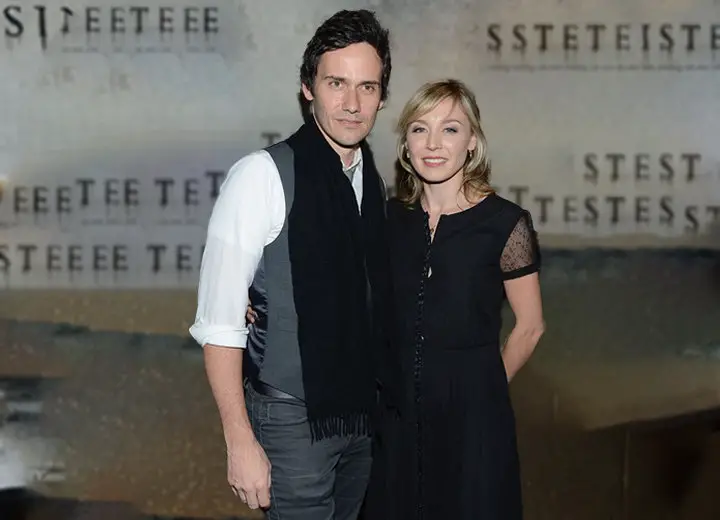 Christian Camargo and His Wife Juliet Are No Longer Together — His Current Relationship

Nessa Barrett's Tattoos Are Tributes to her Boyfriend, Mom And a Friend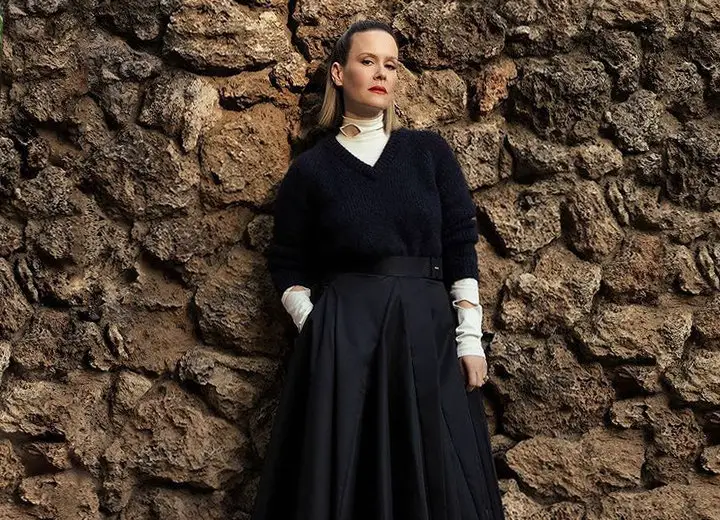 Sarah Paulson Had Everyone Confused on Whether She Was Gay or Not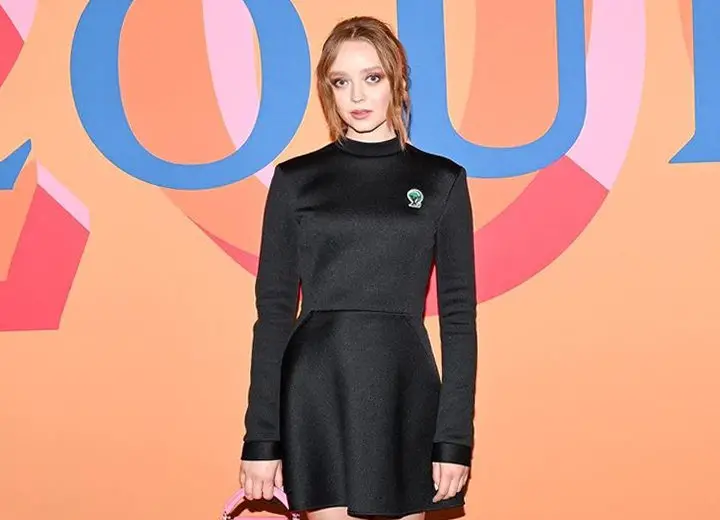 "No time for love-life" — Madeleine Arthur Is Too Busy To Have a Boyfriend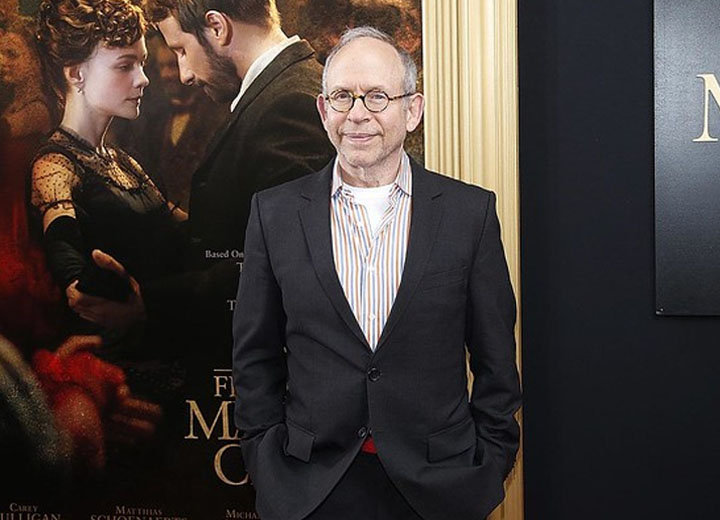 Bob Balaban's Wife Lynn Grossman Made Major Impact in His Career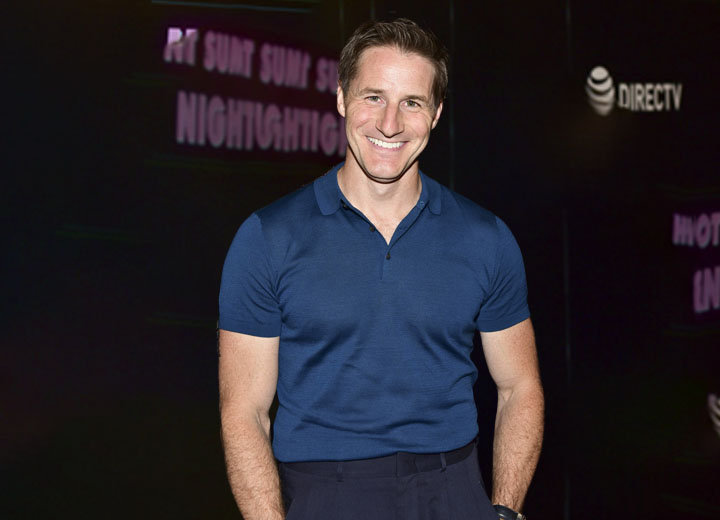 Sam Jaeger and Wife Amber's Relationship — From Best Friends to Parents and Co-stars
You are using an outdated browser. Please upgrade your browser to improve your experience.
Ghostface Killah On Couples Therapy Loses Both Girlfriends! [VIDEO] Wu Tang Clan Star Love Triangle Over As Jon And Liz Get A Dose Of Reality With 'Incompatible' Conclusion And Cast Intervention
Ghostface Killah On Couples Therapy last night got exactly what he deserved and learned some valuable lessons! Ghostface was the highlight on the Couples Therapy episode, whose two timing ways backfired on him his loosing both girlfriends, Kelsey and Latrice, in the same Therapy episode. In the biggest reality love triangle in all of Couples Therapy, two out of three parts walk away leaving Killah to in a directionless straight line.
Ghostface Killah had invited Latrice into his couples therapy session with girlfriend Kelsey. Ghostface said, right in front of Kelsey, that he likes making love to the other woman and loves Latrice. It was entirely uncalled for and made Kelsey so upset that she decided it was time to end her relationship with Killah. It's about time! Dr. Jenn obviously had been rooting for this outcome and told Kelsey out of the therapy session that she deserves more than crumbs of love. She deserves the whole cake. I agree and the other Couples Therapy cast, mostly Talylor, were relived that Kelsey finally came to her senses about Ghostface. Not sure where this is going for the rest of VH1 Couples Therapy, but Kelsey definitely needs profsional help to never get iwalked on by a Ghostface again.
After the couple ended their year long relationship, Ghostface tried to salvage his relationship with the only woman that stuck around, Latrice. Ghostface and Latrice had been dating for a staggering 2 years and she had no idea that Kelsey was emotionally adn physically involved with Killah. The two had a couples therapy session to which Latrice had made up her mind that Ghostface had to 'pack up his stuff and go.' I was so impressed that VH1 Couples Therapy didn't edit this in a dramatic way. It was striahgt to the point and classy. Ghostface messed up and Latrice said "I can't trust him so without no trust, there's really no us." It made me enjoy the COuples Therapy much more because it was honest and real without being explosive. I had had my doubts about the authenticity of the show, but this episode really put my doubts to rest.
The couples had a compatibility test and to nobody's surprise Kelsey and Ghostface were incompatible. Even less shocking was Jon Gosselin and his girlfriend Liz were deemed incompatible as well.
Jon Gosselin didn't believe the compatibility test results but the other cast members and viewers were not surprised. Liz has been nothing but emasculating and disrespectful to Jon. The only thing they were compatible about what that they drink and smoke similarly!
Liz constantly puts Jon down and it seems like Jon is getting involved with another Kate type of woman that calls the shots and makes Jon feel bad about himself to gain control. I don't see this relationship lasting.
And then there is Farah Abraham, who despite trying to get help on Couples Therapy, just keeps lying in real life so it Is excrutiating to watch.
This week Farrah turns to online dating so Dr. Jenn could see her compatibility with men and how she acts on dates. Farrah told Whitney, "they all say I'm cute, but they don't want to be on TV. Guess I'm not that cute."
Damn right, Farrah! Farrah is starting to look so weird with her puffy uneven lips and fake lashes all lopsided. How can we take this girl seriously after coming out her SECOND porn fil, Farrah 2: Backdoor and more after rying about the first one coming out.
But we still might sympathize with Farrah if it wasn't for this admittance from the 'boyfriend' that stood her up Brian Dawe who said:
"I got myself in this situation because I was only thinking about the profit I would be making from doing this show. That was wrong," Dawe told Starcasm .
"In the back of my head, I realized I could not participate in a TV show that would further exploit Farrah, and where I would have to lie to be involved."
The DJ continues ratting out Farrah. "Farrah told me to lie to the network and tell them the relationship was real...I stepped out of the security line and made a life changing decision to stand up for what I believe in and turn down the check I would be receiving for my appearance on this show."
Brian also explained that she show faked his scenes. In the trailer Farrah is talkaing on the phone but Brian's voice was mysteriously left out. This girl will do anything for a paycheck and fame.
The fake boyfriend even has a real girlfriend! The girlfriend breaks her silence speaking out about how Farrah manipulated an entire story with her boyfriend to be on Couples Therapy.
The girlfriend says, "after attending an event Brian was DJ-ing, Farrah got his cell phone number from his agent, and immediately started asking if he would be interested in a reality show ."
She continues, "After she confronted Brian about having a fake relationship to be on Couples Therapy , he sat me down and explained it all."
"I was shocked and obviously didn't know what do say, but he reassured me their relationship was fake and only a business deal to help their careers."
"It was hard to handle at first, but I trusted him."
The girlfriend speaks about dropping off Brian at the airport changing her mind about the lie:
"I was just crying. I didn't know what would happen. It was so hard. But thankfully, he had a change of heart and decided to back out... He called me and told me he wasn't doing it. It was cute."
Farah has a second sex tape coming out after telling In Touch, "It made it hard to have friends and a private life and to trust family, who I feel use me for money. If I went back in time, I would not have done it. The sex tape ruined my life."
With the February 13 th release of her 2 nd sex tape, Farrah 2: Backdoor and More, how much farther can Farrah take her lies?
What did you think of last night's Couples Therapy?
Latest Photo Gallery
Where Is Cho Seungyoun (WOODZ) now? Idol's Status After UNIQ's Hiatus, X1 Disbandment
Who is Bada Lee? 'Street Woman Fighter 2' Dancer's Profile, Age, Relationship Status, More!
Where is Former PRISTIN, IOI Lim Nayoung Now? Current Status of 'Dream Girls' Singer
Where is Former Wonder Girls Sunye Now? Current Status of Group's Charismatic Leader
Most popular, aespa giselle under fire for controversial 'family revelation'— but netizens are fighting back.
Chanel Breaks Silence on G-Dragon's 'Drug Use'— Here's What You Need To Know
GOT7 BamBam Finally Breaks Silence Over Relationship Status in 2023
YG Entertainment Accused of Copying HYBE's NewJeans with OldPants
IVE Jang Wonyoung Sends DIVEs Into Frenzy with Her 'Angelic' Visuals: 'She's never unpretty'
Fashion & style, blackpink jennie unleashes inner goddess for w korea's december 2023 edition.
IVE Rei Fashion: How to Dress Like 'Baddie' With THESE Girl Crush Outfits!
(G)I-DLE Yuqi Fashion: Idol's Monochromatic Outfits That Can Make You Say 'I Want That'
BLACKPINK Jennie 'You & Me' Fashion: How to Dress Like K-pop Icon With THESE Elegant Styles!
BTS Jungkook Fashion: Try THESE Rebellious '3D' Styles to Flex Your Swag!

R&B/Hip-Hop Fresh Picks of the Week: Wu-Tang Clan, Lola Brooke, Terrace Martin, Alex Isley & More
Posted: October 24, 2023 | Last updated: October 24, 2023
With new albums from City Girls and Sampha and a pair of big announcements from Megan Thee Stallion and Ty Dolla $ign & Kanye West , it's been a characteristically busy week for hip-hop and R&B. New Music Friday (Oct. 20) unleashed a fresh batch of new R&B and hip-hop tracks to sort through as we count down to the announcement of the 2024 Grammy nominations on Nov. 10.
With Fresh Picks, Billboard aims to highlight some of the best and most interesting new sounds across R&B and hip-hop - from Yuna's bilingual rumination on a relationship's demise to Rick Ross & Meek Mill's latest taste of their forthcoming collaborative project. Be sure to check out this week's Fresh Picks in our Spotify playlist below.
Freshest Find: Wu-Tang Clan feat. Method Man, Ghostface Killah, Nicole Bus & Mathematics, "Claudine"
The 30th anniversary of Wu-Tang Clan's landmark debut album, Enter the Wu-Tang (36 Chambers) , is less than a month away, and the hip-hop legends are ringing in the celebration with a gorgeous new track. Featuring a pair of emotive, nuanced verses from Meth and Ghostface, "Claudine" recalls the chugging, introspective relationship-minded songs that peppered the tracklists of Wu-Tang's classic records. A weighty hook from Billboard chart-topping R&B singer Nicole Bus brings things full circle; her soulful, raspy vocal evokes the Southern R&B records RZA used to sample to create some of the most intricate Wu-Tang beats.
Yuna, "Bad Intentions"
With this smooth combination of dembow, soul, and bossa nova influences, Malaysian R&B crooner Yuna delivers a bilingual ode to the all-consuming vengeance, hurt, confusion, and attachment that linger at the end of a relationship. The sparse production effortlessly embodies the emptiness that permeates the lyrics - from the devastatingly lush post-chorus to the hook, where she sings, "I know you love her/ Your new lover/ Will be the end of me/ It's a cruel world."
Earlier this year, Q dropped off one of R&B's best 2023 offerings with his stunning Soul, Present project. For his first single release since that set, Q has released "Hello" - a delightfully funky track about choosing to be your best and most authentic itself no matter what seemingly insurmountable challenges are thrown at you. "Feels like a million years since I got out of bed/ My brain's fried from the lies I've been tellin' myself," he sings over an instrumental arrangement that further explores his penchant for Prince's amalgamation of soul, rock, and funk.
Arin Ray, "Moonlight"
It's been a banner year for raucous, sexually explicit music, but Arin Ray opts for a softer, more sensual angle for this cut from his new Phases III EP. With light vocal layering and an alluring tone, he's able to bypass the innate raunch in lyrics like, "Put that a– on me, it's 'bout to go/ I wanna see a f–kin' show/ Baby been a freak/ See she came here in with no panties on." It's nice to hear Arin holding it down for R&B's bachelors in a sea of toxic lovers and sad boys.
Rick Ross & Meek Mill, "Lyrical Eazy"
With a new joint project on the way, it's only right that these two rap titans put their best foot forward. Enter: "Lyrical Eazy." The follow-up to last month's "Shaq & Kobe," "Lyrical Eazy" finds Ross and Meek trading verses that flaunt their wealth and success while also reiterating why they believe they are at the very top of the hip-hop ecosystem. "N-a diss, I ain't respondin', I'm like, "Y'all ain't even poppin'/ 'Cause we've been mobbin', flyin' private, different hours/ And I ain't lyin', I got this money s*** to a science/ Got your baby momma in the Bahamas actin' different and she wildin'," Meek raps over a beat that reimagines the same sample (Stanley Clarke's "Got to Find My Own Place") from Jay-Z's "Breathe Easy (Lyrical Exercise)."
Lola Brooke & French Montana, "Pit Stop"
As she readies the release of her forthcoming Dennis Daughter project, Brooklyn rapper Lola Brooke has unveiled her new French Montana collab "Pit Stop." Featuring her trademark playful intonation - which pulls from both Lil' Kim and Foxy Brown on this track, with a healthy dose of Lola's own humor - "Pit Stop" is flirty back-and-forth between the two New Yorkers, one that plays on the city's unique courting dynamics. "Ask me where my man at, n-a, I don't know/ Say you wanna risk it all, I hope/ Could never play with 'nani, mm, no-no-no/ Said he like me more than his b–ch, ooh, oh, no," Lola spits.
Terrace Martin & Alex Isley, "2 Step in the Living Room"
Every week R&B's brightest stars continue to prove that the genre is unquestionably alive and well. In this mid-set cut from the pair's new joint I Left My Heart in Ladera project, this duo perfectly captures the lightweight, love-drunk mood of grooving in the living room to the soulful soundtrack of your life alongside the people you love the most. With a dash of vocoder towards the outro, the song pulls from Parliament's most subtle funk-indebted tracks to create something a bit more subdued and hazy, all anchored by Alex Isley's warm tone.
Clive Davis Says Planned Documentary Will Take Viewers Inside His Pre-Grammy Party, Music's 'Hottest Ticket'
Dallas Cowboys Linebacker Says 'Bad Girl' Taylor Swift Gives Travis Kelce 'An Extra Boost of Confidence'
A Full List of Current Las Vegas Residencies (Updating)
More for You
Democrat Calls Out KJP's Incompetence
Nikki Haley goes after Trump on Israel. Here's what the other 2024 GOP candidates said.
The Best Potluck Desserts No One Thinks to Bring
COVID Map Shows States Where Positive Cases Are Rising
US fighter jets scrambled after aircraft violates restricted airspace near Biden's Delaware home
Meet the 13-year-old West Virginian suing to join her school's track team
Israel says it will fight Elon Musk's effort to supply Starlink internet to 'internationally recognized aid organizations' in Gaza
The Memo: New Speaker's views on abortion, LGBTQ issues could weigh down GOP
7 Nostalgic Things You'd Only Find In A Southern Grandma's Kitchen
Steve Bannon's Warning to Congress
Can You Eat Potatoes with Sprouts?
Deepak Chopra says inflammation is 'the number one pandemic of our times.' He suggests these 5 habits to help reduce it
Here's how much the average 60-year-old American holds in retirement savings — how does your nest egg compare?
Rush hour earthquake jolts San Francisco, second in region in 10 days
The world's best cheese announced – and Britain and France don't make the top 10
Donald Trump's Lawyers Rebuked by Judge
BBC parody skit slams anti-Israel bias, goes viral
20 Casserole Recipes for Dinner - Perfect for Lazy Cooks! #6 is a Game Changer!
7 Sports Cars To Stay Away From Buying
47 Hezbollah fighters and 6 Israeli soldiers killed on northern front: Steve Harrigan


Write For Us
Advertise With Us
Terms and Conditions
Privacy Policy
California Privacy Rights
EU Privacy Perferences
Do Not Sell My Info
Copyright ©2020 S.B. Web Technology

Inside Ghostface Killah's Messy Love Life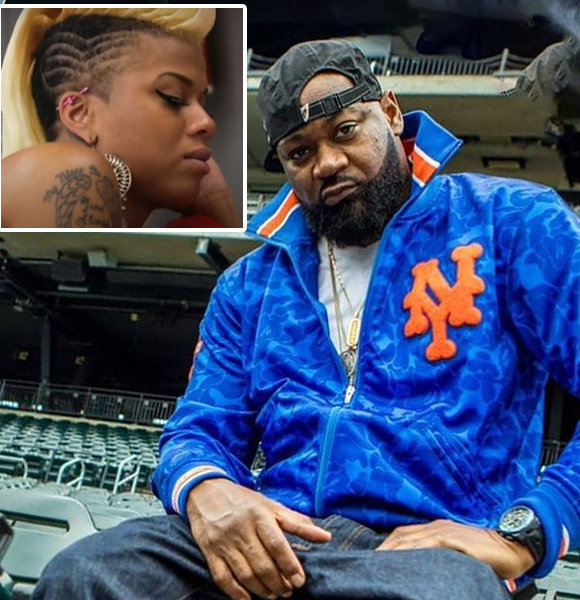 Danis Coles, a.k.a. Ghostface Killah, has established his name in the music industry as a rapper and songwriter, earning net worth in millions of dollars. But with his appearance in the reality TV show Couples Therapy , fans could see a different side to him.
Ghostface Killah Losses Both His Girlfriends?
In its fourth season, Ghostface gained quite a buzz for his appearance in the VH1 reality show Couples Therapy , aired in 2014.
In the show, where couples with relationship issues come to find a solution to rekindle their romance, the rapper came with his then-girlfriend Kelsey Nykole.
As the therapy session of the pair continued, the rapper came to know about Kesley's past as a stripper. Not able to take the news well, Ghostface snapped at her, making her burst into tears.
Justifying his harsh reaction to Kelsey's past, the rapper commented,
[My first girlfriend] messed around and cheated on me. I know it wasn't deep, but it put a wall up. With females, I don't really trust them. Now knowing who I am and fame is everywhere or all that money, I don't know if she like me for me or if it's for that fame and money. And that's where I'm at right now.
Ghostface Killah exposed for cheating on his former girlfriend (Source: YouTube)
While the drama continued, Ghostface's secret affair coming out in the show created another stir in the already collapsing relationship between the two.
On finding out that the rapper had been cheating on her with another woman, Latrice, Kelsey ended her relationship with him. Also, the rapper's secret love also left him after finding out about his intimacy with Kelsey, which she later discovered.
Besides his history with the two women as showcased in the reality show, he is also a father to four children.
Get to know - Jack Harlow Says He Would Have Done Shower Scene With Lil Nas X If He Could?
Does Ghostface Killah Have a Wife?
By now, the rapper has garnered a reputation for his struggling relationships as it appeared in the show.
While he was all open about his troubling relationship through the show, he never revealed who the mother of his kids is.
And as for his marriage, he is not known to have had a wife yet, but certainly has a long list of ex-girlfriends.
As he was in a relationship with Sophia Diggs, many assumed her to be the mother of his children. But with no confirmation, it remains a mystery which one of his ex-partners is the baby mama.
Well, the rapper is also not fond of talking about his children publicly. Despite being a member of the Wu-Tang Clan with most of his life journey accessible to the public, he managed to keep his children's details away from the media.
However, as several sources claim, the rapper is a father to three sons and a daughter.
As for the record, all his sons followed in his footsteps into the music industry. His son Dennis Ames, a.k.a. Sun God, is a rapper, and so are Ghostface's other two sons.
With all of his three boys excelling in their musical journey, the details of his daughter, however, remain concealed.
More on - Koryn Hawthorne Credits Her Parents For Her Success As a Singer
Ghostface's Impressive Net Worth
Besides his messy love life, the rapper's success in his professional font is the polar opposite. With an engagement in the music industry for decades, the rapper's dominance began since his association with the hip hop group Wu-Tang Clan.
With the breakthrough debut album, Enter the Wu-Tang , by the band in 1993, the band's success only soared higher.
Having produced over a dozen albums throughout his career, Ghostface is estimated to have amassed a net worth valued at ten million dollars as per  CelebrityNetWorth .
Besides, a reasonable amount of his wealth comes from his self-owned record label, Starks Enterprises. 
Today's news
Skullduggery podcast
Conspiracyland
My Portfolio
Personal finance
Daily Fantasy
Horse Racing
GameChannel
Team apparel and gear
Shop BreakingT Shirts
Entertainment
Style and beauty
Privacy Dashboard
Ghostface Killah's Son Infinite Says He Hasn't Spoken To Him In Over 15 Years, Calls Him 'Full Definition Of A Deadbeat'
Oops! Something went wrong. Please try again later. More content below
Ghostface Killah 's son, Infinite Coles, is accusing his father of living up to his name. Infinite took to Instagram to call out the rapper, going into detail about their estranged relationship. In the message, Ghostface's son claimed that the father-son duo haven't spoken for over 15 years and opened up about how it emotionally affects him.
"I have NEVER been the type to go online and talk about my personal life, my family or my emotions," he wrote in a lengthy post , XXL reported. "However, today I'm giving an inside look into my broken heart, because I'm feeling more lost and hopeless than I have ever been," his letter began. "@therealghostfacekillah I didn't really want to do this; but at this point, I'm tired of keeping quiet to save your reputation. I'm tired of the PAIN. My heart has been aching and longing to be love[d] by you, MY FATHER for way too long. So since you are unreachable, perhaps this will get your attention."
The up-and-coming R&B singer continued, explaining that he's reached out to his father on multiple occasions but hasn't received a response "for over a DECADE."
In his emotional post, he included several alleged screenshots of messages to his father, all of which were unanswered. In one of the messages, Coles pleaded with his father to help with his sister's medical bills.
Later, he called Killah "the full definition of a deadbeat," accusing the rapper of neglecting him and his family.
"Dad, you let us live without light, gas, or even communication from you for years," he wrote, directly addressing his father. "You have all this coin and yet you allow my uncles to clean up your mess. I have lived in a shelter for almost a year in 2020 during Covid and you haven't reached out once to help me or to see if I was even alive!"
The singer also made it clear why he decided to disclose his father's alleged neglect.
"For the people reading this, I really want y'all to understand I'm not looking for attention or sympathy from anyone. I'm looking for attention from my father," he wrote.
Concluding his letter, he begged his father to be present in his children's lives.
"Daddy, we need you," he wrote. "Not your money, but your heart, your attention, your love. I hope you change your ways and realize that you have some beautiful and talented children out here, with deep voids in their heart because YOU HAVE BEEN MISSING. You've ghosted us for far too long."
Killah has not addressed Coles' claims publicly.
Recommended Stories
'friends' star matthew perry dead at 54: 'his comedic genius was felt around the world'.
The actor released a memoir in 2022 titled "Friends, Lovers and the Big Terrible Thing," which chronicled his substance use issues.
Colorado DB Shilo Sanders ejected for targeting after big hit vs. UCLA
Shilo Sanders, the son of Colorado head coach Deion Sanders, delivered a huge hit after a reception by UCLA's Carsen Ryan late in the second quarter.
Tyson Fury gets dropped, but stays undefeated in close call vs. Francis Ngannou
Fury won a split decision by scores of 96-93, 95-94 and 94-95, but former UFC heavyweight champion Francis Ngannou clearly won the night.
The $0 hack that makes ordinary store-bought frosting taste homemade
It apparently also doubles the amount of frosting.
Do you know where your washing machine filter is, and how to clean it out?
If you've never cleaned your washing machine filter before, you may be surprised to find what's lurking in there.
College football Week 9 winners and losers: Predicting the first edition of the CFP rankings
After a wild day of surprises and many near-upsets, we have a little more clarity ahead of the first College Football Playoff rankings show.
Tyson Fury vs. Francis Ngannou full results: Gypsy King ekes past ex-UFC champion
Fury was dropped for just the seventh time in his pro career, but was able to win enough rounds to stay undefeated against the former UFC champion who was making his boxing debut.
More than half of women 50 and over keep a 'sexual toolbox,' new poll finds. Here's what it is — and how to build your own.
Sexual toolboxes contains products, such as lubricant, that make intimacy more pleasurable. Experts say they're also empowering.
'The Golden Bachelor' sent 3 women packing, but fans predict Gerry just crowned the 1st 'Golden Bachelorette' in the process
Many viewers were stunned by Gerry's rejections, but think he just may have given one of them a future show of her own.
In bizarre circumstance, USC misses field goal to end first half after halftime break
The final play of the first half of USC's game vs. Cal came right before the third quarter started.
NASCAR Cup Series qualifying results: Martin Truex Jr. takes pole for Martinsville playoff round; full starting grid
The NASCAR Cup Series shifts to the tight confines of Martinsville to whittle the playoff field from eight to four Sunday.
Barn full of 23 now-classic cars up for auction, many with virtually no miles on the odometer
GiveMeTheVIN is auctioning 23 classic cars, including several low-mileage Corvette models like a 1990 ZR1 with merely 25 miles.
Victor Wembanyama posts more wild alley-oops, tying shot before Spurs win in OT
Victor Wembanyama continues to make the impossible look easy.
Devo on how the Carter/Reagan election inspired 'Whip It,' what Jagger thought of their 'Satisfaction' cover and why it's 'depressing' that their message still resonates 50 years later
"We were hoping that we were just a little overly paranoid," Mark Mothersbaugh says drily, reflecting on Devo's prescient messaging and society's past half-century of de-evolution.
10 keys to winning your Week 8 fantasy football matchup
Fantasy football analyst Sal Vetri reveals 10 findings he believes could help you secure a W in Week 8.
Goldie Hawn recalls alleged alien encounter from more than 50 years ago: 'They touched my face'
The "Cactus Flower" actress opened up about an incident in which she encountered a group of aliens.
Apple Watch is now live with Double Tap — here's how to customize the gesture on watchOS 10.1
Double Tap is Apple's answer to the problem of using a smartwatch when your opposite hand is holding a bag of groceries, dog leash, flashlight or anything else.
Fantasy Football: Players to drop for your Week 8 waiver wire pickups
Jennifer Eakins explains why it might be time to drop Deshaun Watson and others to chase upside on the waiver wire.
Oregon coach Dan Lanning closes postgame with extended speech on gun violence in America after Maine shooting
"Where is the respect for human life?"
The Fantasy Football Numbers Do Lie: Patience with Javonte Williams will pay off
Dalton Del Don examines four players who we might not have an accurate assessment of their fantasy value without a closer look at the numbers.