GameWith uses cookies and IP addresses. By using our site you agree to our privacy policy .
Main Missions
Gear Levels
Beginner Tips
Fast Travel
Customization
3 See latest comments
Ghost Recon Breakpoint How To Open Locked Doors
Read this Ghost Recon Breakpoint guide on how to open red locked doors in the game. Including info on what's behind locked doors and more!
Table of Contents
What Are Locked Doors?
Locate a locked door.
When you're going around enemy areas, you may notice doors that are marked red or will say "Access Denied". These are locked doors and can only be opened by using access of enemy soldiers.
Grab An Enemy Body
After locating a locked door, grab an enemy body. You can take one hostage or grab a dead one off the floor, if you've cleared out the entire enemy camp.
Drag Enemy Body Towards Locked Door
After grabbing the enemy body, move towards the locked door. If it has the right level of access, it will slide open and you can loot the previously locked area.
Some Doors Require Certain Access
Some higher level locked doors may not be opened by simple enemy riflemen. If this happens, check for commander's bodies and use those to gain access to locked doors.
Restricted Areas In Enemy Spaces
Locked doors can be found in big enemy spaces & complexes. They lead to a room that can only be accessed via the correct ID attached to an enemy soldier.
Contain Chests, Blueprints, & More
Most locked doors lead to a room that has chests, blueprints, clues, items such as grenades, and more.
ユーザー登録(無料)することで、この機能を使うことができます。
© 2019 Ubisoft Entertainment. All Rights Reserved. Trademarks are the property of their respective owners. Its licensors have not otherwise endorsed and are not responsible for the operation of or content on this site. ▶ Tom Clancy's Ghost Recon Breakpoint - Official Page
Your feedbacks will be checked by our staffs and will be attended to accordingly. Please be advised that we may not reply to every individual feedbacks.
By clicking Submit you are agreeing to the Terms of Use. *Offensive, insulting or inappropriate use of forum may lead to ban/restriction. To avoid griefing, you will not be able to post or report for the first %d hours upon visiting this forum for the first time.
how do you get out if caught inside a locked building???
I agree does not work
does not work
Error Code Fixes
Year 1 Pass Guide
All Story Missions
All Side Missions
All Weapons List
Best Weapon List
All Weapon Attachments
All Gear List
All Skill List
All Region Map
All Trophy List
Beginner's Guide
Which Class To Choose
Points of No Return
How To Level Up Fast
How To Farm Resources
How To Earn Skell Credits
How To Fast Travel
How To Use Bivouac
How To Upgrade Weapons
How To Craft
Stealth Tips
What Happens When You Die
Co-Op Guide
Maria's Shop Guide
Character Classes
Assault Info
Sharpshooter Info
Field Medic Info
Panther Info
Battle Rewards
Character Customization
Ghost War PVP
End-Game Content
Microtransaction
Difficulty Settings
Available Editions
PC Requirements
Genshin | Furina Build & Release Date
Genshin | 4.2 Livestream & Countdown
Genshin | 4.2 Update Banners & Release Date
Pokemon SV | Walking Wake - Type, Moveset, & Stats
Starfield Wiki
Help Center
Terms of Use
Privacy Policy
GameWith(日本語)
遊戲聯合(繁體中文版)

Ghost Recon Breakpoint Locked Doors: How to Open Them
Breach Ghost Recon: Breakpoints' locked doors with the help of this guide. Find out how to open them.
Nevermind all the people shooting at you, the real enemies in Ghost Recon: Breakpoint are the locked doors! Even explosives or ramming vehicles into the walls won't get those locked doors open, and there don't ever seem to be any keycards that work for them either.
That's a problem as you want to get inside, because they are frequently filled with tools, blueprints, EMP grenades, crates, and other loot. Luckily, there's a very simple way to get into the locked red light doors, although the game doesn't explain it at all.
Unlocking Ghost Recon: Breakpoint Red Light Doors
To get inside the red light biometric locked doors, you specifically need an enemy to be scanned by the biometric lock, and there are two ways to do this:
Take an enemy hostage and walk them towards the door
Kill the enemy, then pick up and carry the dead body towards the door, which will automatically unlock and open as you approach
Frankly that second method is the easiest. Note that even with this method, there are still some doors that simply can't be opened at this time. This seems to happen most often on the doors without the screens. It isn't clear yet if that's a bug, or if these doors are simply not meant to open at all.
Note that this method also specifically doesn't work with the Enemy of My Enemy Ghost Recon Breakpoint mission , which is bugged. If you can't get the blue light door open during this mission, unfortunately you need to completely reload the checkpoint by either exiting the mission area or just straight up dying.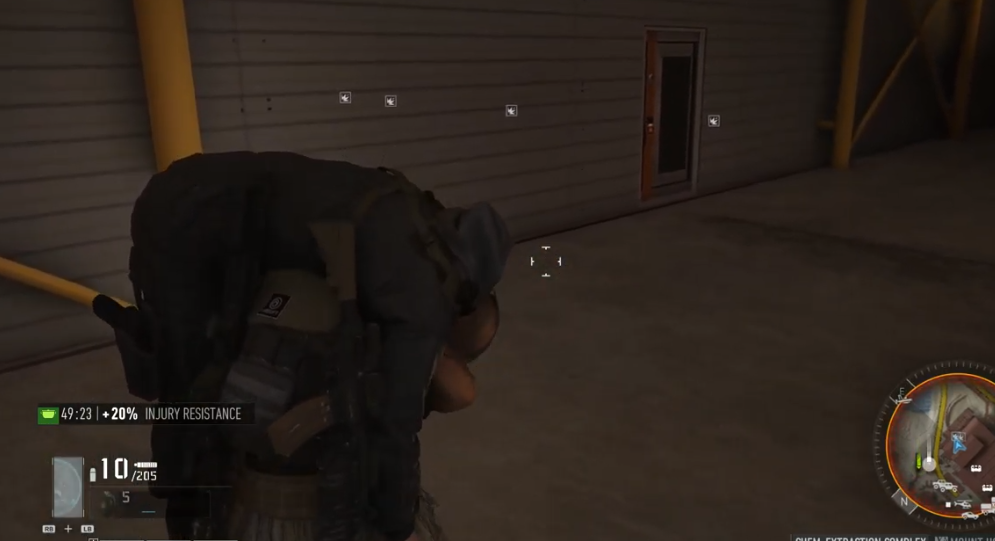 Have fun looting those red locked doors, and let us know what awesome items you picked up along the way!
For more tips on Ghost Recon: Breakpoint , be sure to head over to our GRB guides page to find out:
How to Use Binoculars
How to Hold Your Breath
How to Find the Bipod
How to Drink Water (Refill Canteen)
How to Change Aim Shoulder (Camera)
How to Change Classes
How to Call Vehicles
Weapon Stats Overview
Error Code Silent-50001
How to Beat the Critical Mass Side Mission
How to Beat A New Perspective Side Mission
While you're at it, be sure to check out our Ghost Recon Breakpoint review .
About the author
Ty splits his time between writing horror fiction and writing about video games. After 25 years of gaming, Ty can firmly say that gaming peaked with Planescape Torment, but that doesn't mean he doesn't have a soft spot for games like Baldur's Gate, Fallout: New Vegas, Bioshock Infinite, and Horizon: Zero Dawn. He has previously written for GamerU and MetalUnderground. He also writes for PortalMonkey covering gaming laptops and peripherals.
More Stories by Ty Arthur
How to open Ghost Recon Breakpoint's locked doors
Breakpoint's locked doors are hiding some helpful goodies. Here's how to unlock them.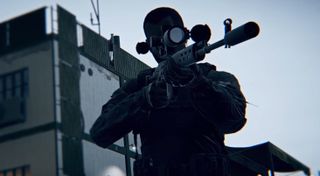 Ghost Recon Breakpoint is a game with doors: Some locked, some unlocked. I have this problem, where if a door is locked, I can't open it! And that problem is perfectly simulated in Ghost Recon Breakpoint. But how do you open these locked doors?
It turns out the answer isn't terribly obvious, but you're going to need a little help from the dead or unconscious bodies of your enemies.
First up: know your door colors. Doors lit with blue light are unlocked and free to pass through. Will you go in or out? The choice is yours.
Doors with tiny screens that say 'Locked' won't let you through. You'll need the proper clearance to open Breakpoint's locked doors, but since this is the grimdark militaristic Ghost Recon, these doors only open to specific biometric signatures, meaning you'll need some skin to get through.
To open these locked doors, you'll need to take a nearby enemy hostage by sneaking up on them or knocking out their legs with a bullet or two. Put them in a tight chokehold, drag them over to the door, and the scanner will recognize the soldier's biometric signature and open wide. If you're more aggressive, dead bodies work just fine too. Take an enemy out and drag their corpse to the door. They're now a tragic, hard-bodied key.
Be warned, door-unlockers: Some locked doors are lit in red and do not feature a scanner. These red doors are impossible to unlock . They're sent from hell to torture you. Woe is the door without a key, a portal through which only sorrow may enter. Begone, ye whom may attempt passage, for there is naught but the void beyond. Tis but a videogame, after all. Or is it? (It is.)
What's behind Ghost Recon Breakpoint's locked doors?
What's it all for? You'll typically get some ammo, a helpful item, or a new weapon behind every locked door. Ghost Recon Breakpoint's map is huge, though, so it's possible that even more valuable, unique rewards are hidden somewhere in Auroa. Stay vigilant and poke around every enemy stronghold to find locked doors—they're all over the darn place. A timely ammo top-off or shiny new weapon could be the difference between a successful operation and a botched one.
PC Gamer Newsletter
Sign up to get the best content of the week, and great gaming deals, as picked by the editors.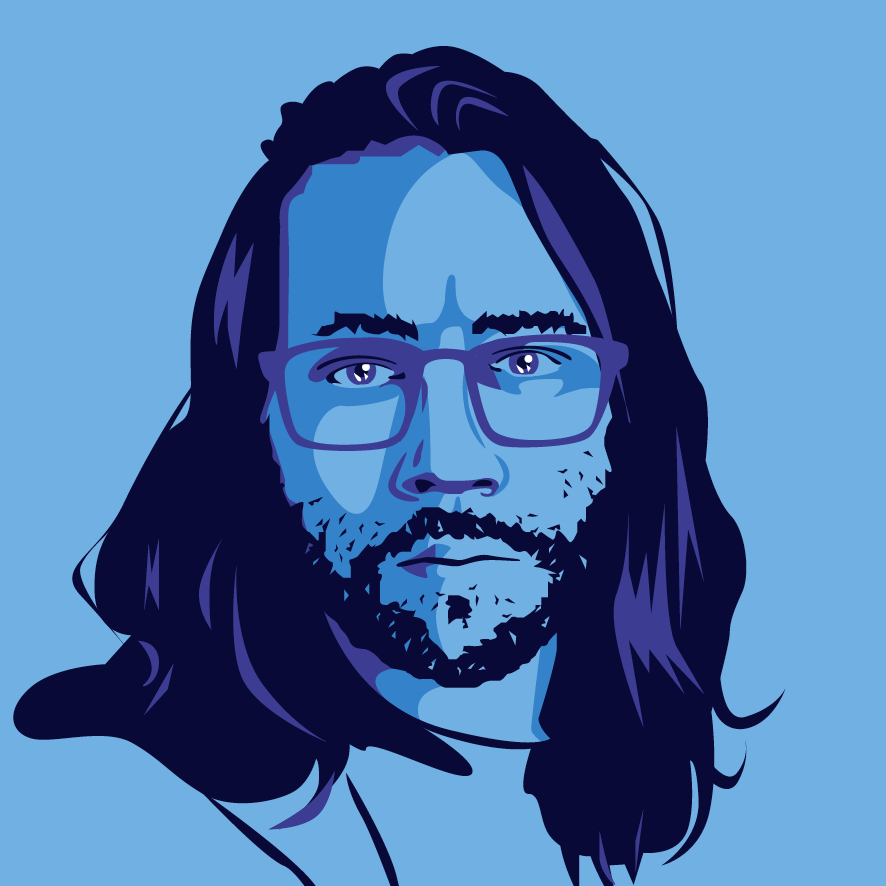 James is stuck in an endless loop, playing the Dark Souls games on repeat until Elden Ring and Silksong set him free. He's a truffle pig for indie horror and weird FPS games too, seeking out games that actively hurt to play. Otherwise he's wandering Austin, identifying mushrooms and doodling grackles.
The Finals is a potentially incredible FPS stuck in the body of a sweaty esport
Exclusive interview: Valve on the future of Counter-Strike 2
Wordle today: Hint and answer #861 for Saturday, October 28
Most Popular
By Sarah James 27 October 2023
By Tyler Colp 26 October 2023
By Christopher Livingston 26 October 2023
By Morgan Park 26 October 2023
By Tim Clark 26 October 2023
By Dominic Tarason 25 October 2023
By Tyler Wilde 25 October 2023
How to unlock the Ghost Recon Breakpoint locked doors
Discover how to open the Ghost Recon Breakpoint locked doors and what's behind them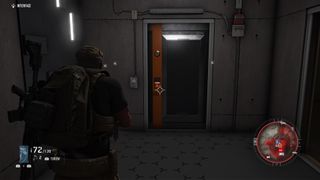 The Ghost Recon: Breakpoint locked doors are enigma. You might be asking, well how do you open all these locked doors? Don't worry, the answer is pretty straightforward.
Ghost Recon: Breakpoint doors will come in all shapes and sizes, but almost all of them will have red or blue lights lining part of them. Blue is unlocked while red is locked. Some doors, like the one featured above, will also have a control pad that says "locked" or something similar on it. You won't be able to interact with these doors on your own.
In order to open these beauties, which usually have some sort of item, ammo, or weapon behind them, you'll need the help of an enemy. They don't have to be alive, per se, and this is Ghost Recon after all. You can either incapacitate an enemy by shooting their legs and then hold them hostage or kill one outright and pick up their body by clicking on the right control stick.
Then just carry the body over to the door and the biometric scanner will see the enemy, think you're them, and then open up. You can just walk in and loot to your heart's desire.
However, there will also be plenty of doors that have red lights like this:
These doors won't open no matter what you do, simply because there is nothing behind them. So don't waste your time with them.
The unlockable doors you can access though are spread out all over Auroa so make sure to poke around different areas when you are there. Breakpoint's map is gigantic so you may not end up in the same place twice.
Ghost Recon Breakpoint review | Ghost Recon Breakpoint tips | Ghost Recon Breakpoint guns | Ghost Recon Breakpoint beast lair | Ghost Recon Breakpoint locked doors | Ghost Recon Breakpoint how to change class
Sign up to the GamesRadar+ Newsletter
Weekly digests, tales from the communities you love, and more
Aron writes for Upcomer covering the video games and eSports industries in-depth. He was previously a freelancer whose work appeared in Wired, Rolling Stone, Washington Post, and GamesRadar, among others.
Even more than GTA 3, Skyrim "proved to the world that open-world games were the place to be," says ex-Bethesda dev
After 8 years, Batman: Arkham Knight gets a free update with Robert Pattinson's The Batman suit
Diablo 4 free trial lets you play the full game until next week
Most Popular
By Leon Hurley 19 October 2023
By Joel Franey 19 October 2023
By Iain Wilson 19 October 2023
PlayStation 3
PlayStation 4
PlayStation 5
Xbox Series
More Systems
How do I open locked doors?
Tom Clancy's Ghost Recon: Breakpoint
Xbox One PC PlayStation 4 Stadia
Topic Archived
Page 1 of 2
More Topics from this Board
Game keeps crashing on PS4 7 posts, 12/4 11:24PM
Anyone still play this game? 5 posts, 3/8/2022
Raid team? Not that anyone is here 3 posts, 11/26/2020
Echelon Level 10 4 posts, 11/26/2020
Non-responsive AI 2 posts, 9/25/2020
GameFAQs Q&A
Where is the high cliffs biome? Main Quest 1 Answer
Why cannot I figure out how enter the Channels R&D Center to picl up the collection information? Plot 2 Answers
How do I scroll the scroll bar on weapons etc. lists with Xbox-one once the curser is over the scroll bar? Tech Support 1 Answer
Which assault rifle takes gernade launcher and how? Main Quest 1 Answer
how do I lighten backpacki ? Build 1 Answer
Call of Duty
Legend of Zelda
About Us & Contact
Privacy Policy
Review Policy
Ghost Recon Breakpoint: How to Open Locked Doors
As you go about exploring the south pacific setting of Aurora in Ghost Recon Breakpoint, you'll come across plenty of instances where you can see some gear or other kind of loot behind a locked door, but you can't get to it no matter how much C4 you stick to the door. Well, it's not impossible to get into them, you just need to try a more subtle way. Here's how to open locked doors in Ghost Recon Breakpoint .
Opening Locked Doors in Ghost Recon Breakpoint
First off, it's worth pointing out that not every single locked door you come across in Aurora can be opened. The method we're going to mention below will only work for those with the biometric scanners and the red light.
If you come across a locked door that doesn't have a biometric scanner, but it has a red light, you won't be able to use this method to open it up.
To open locked doors in Ghost Recon Breakpoint, you'll need to grab one of the enemy bodies from the nearby area that you've cleared and drag them over to the door. Once you get close enough, the door will open automatically.
Why Won't Some Red Light Locked Doors Open With an Enemy?
While most doors with the red lights and biometric scanner should unlock with just any enemy, some players are reporting that certain doors need higher grade personnel to open. If at first you don't succeed with one of the normal enemies, look out enemies with a red beret (hat). Carry one of these over to the locked door and it should open up for you.
Opening Locked Doors
That's everything you need to know about how to open locked doors in Ghost Recon Breakpoint . For more tips, tricks, and guides, be sure to check out our ever-expanding guide wiki , search for Twinfinite , or have a read of some more of our guides below.
How to Hold Your Breath
How to Lean & Aim Around Corners
Download and Install Size
About the author
Chris Jecks
Chris is the Managing Editor of Twinfinite. Chris has been with the site and covering the games media industry for eight years. He typically covers new releases, FIFA, Fortnite and any good shooters for the site, and loves nothing more than a good Pro Clubs session with the lads. Chris has a History degree from the University of Central Lancashire. He spends his days eagerly awaiting the release of BioShock 4.
More Stories by Chris Jecks