Latest News
Transfer News
Premier League
Champions League
Little Women episode 5 release time & preview of K-drama as mystery of blue orchid intensifies
K-drama fans have a new thriller to obsess over and it is none other than tvN's Little Women. Prior to the upcoming episode's airing, take a look at the Little Women episode 5 preview and pre-released clip below.
Right from the start, Little Women has impressed viewers with a tightly woven narrative and a phenomenal cast featuring Kim Go Eun, Nam Ji Hyun, Park Ji Hoo, Wi Ha Joon, Kang Hoon, and more.
Even with just four episodes released, there is no doubt that Little Women will take viewers on a roller coaster ride as the mystery of the Ghost Orchid intensifies.
READ NEXT : Big Mouth episode 16 finale time and preview as fans pray for a happy ending
Global release time of Little Women on Netflix
Little Women episode 5 will be airing on TVN on September 17 at 9.10pm KST/ 8.30am ET. Later, the drama will be available on Netflix at 11pm KST/ 10am ET. Check the international airtime below.
Pacific Time: 7am PT, September 17
Central Time: 9am CT, September 17
Eastern Time: 10am ET, September 17
British Time: 3pm BST, September 17
European Time: 4pm CEST, September 17
Indian Time: 7.30pm IST, September 17
Philippine Time: 10pm in the Philippines, September 17
Japan Time: 11pm JST, September 17
Australian Time: 11.30pm ACST, September 17
Singapore Time: 10pm, September 17
SEE NEXT : ONCE UPON A SMALL TOWN IS THE PERFECT K-DRAMA BOOST TO BEAT YOUR MONDAY BLUES
Ep 5 preview
Ep 5 preview of Little Women reveals that Oh In Joo and In Kyung have finally discovered that both of their fates are interlinked with the presence of the blue orchid also known as Ghost Orchid which was found at every murder scene.
In Joo also discovers a painting of their youngest sister In Hye where she has drawn the blue orchid and she asks In Hye the reason for her drawing the particular orchid.
Meanwhile in a flashback scene, In Joo and late Hwa Young (Choo Ja-hyun) enjoy lunch together where the latter reveals an emotional story about her mother and an overly-empathetic In Joo bursts into tears listening to the story. Check out the pre-released clip with English subtitles below.
[ENG SUB] #LittleWomen episode 5 preview 💵 #LittleWomenEp5 #작은아씨들 pic.twitter.com/knx9ueVD5n — 제로 (@clockozero) September 17, 2022
While In Joo wants to find out the mystery behind Hwa Young's death, she is now having to spend time at politician Park Jae-sang's house and she finds him 'crazy.'
As In Hye and In Joo are now insiders of Jaesang's house, viewers are expecting more of their mystery to unfold in episode 5 which will help their other sister In Kyung investigate the corrupt politician. Watch the preview below.
Little Women has started with an impressive 6.395% ratings average nationwide on the Nielson Korea  chart and episode 4 of the drama garnered 7.256% viewership nationwide.
The K-drama also received a whopping 8.7 rating on  IMDb  with four episodes released.
View this post on Instagram A post shared by tvN 드라마 공식 계정 (@tvn_drama)
For more K-drama updates, follow HITCKpop.
By [email protected]
MORE: Big Mouth episode 15 release time & preview as Changho is determined to end Doha
Related Topics
More tv stories, related posts.
By providing an email address. I agree to the Terms of Use and acknowledge that I have read the Privacy Policy .
Korean drama 'Little Women' banned in Vietnam
A still image shows the eldest and middle sisters — Oh In-joo (played by Kim Go-eun), right, and Oh In-kyung (Nam Ji-hyun) — in "Little Women" (Tving)
Cable channel tvN's mystery thriller "Little Women," a Korean drama series which is ranked sixth on the global Netflix chart, has been pulled from the service in Vietnam.
"We recognize the ongoing situation with 'Little Women' and all 12 episodes will not be serviced in Vietnam," a Netflix Korea official told The Korea Herald on Friday.
Studio Dragon which produced "Little Women" said that it will pay greater attention to foreign cultures and history. FEATURED STORIES ENTERTAINMENT Vice Ganda, Ion Perez charged with violation of cybercrime law ENTERTAINMENT Could Vice Ganda be addressing Enrile in 'It's Showtime' segment? ENTERTAINMENT Enrile calls Vice Ganda 'salacious,' 'indecent' amid MTRCB suspension
"In response to concerns raised regarding some of the settings in 'Little Women,' we will take social and cultural sensitivity into account and pay more attention to future content production," the production company said in an official statement.
Poster image of "Little Women" (Tving)
The series mentions Vietnam while the lead character explains about a mysterious orchid, known as the Ghost of Vietnam. "Little Women" also presents a story about a Korean soldier, who took part in a secret operation during the Vietnam War in 1967, killing 100 Viet Cong on his mission.
According to data released by streaming analytics firm FlixPatrol, "Little Women" has stayed in the global top 10 chart since its first entry on Sept. 19, almost two weeks after its premiere.
RELATED STORIES:
Vietnam requests netflix to remove k-drama over war 'distortion', netflix expects ad-supported tier to get 40 million viewers by 2023 – wsj.
Subscribe to our daily newsletter
Subscribe to INQUIRER PLUS to get access to The Philippine Daily Inquirer & other 70+ titles, share up to 5 gadgets, listen to the news, download as early as 4am & share articles on social media. Call 896 6000.
For feedback, complaints, or inquiries, contact us.
Subscribe to our entertainment news
Disclaimer: Comments do not represent the views of INQUIRER.net. We reserve the right to exclude comments which are inconsistent with our editorial standards. FULL DISCLAIMER
© copyright 1997-2023 inquirer.net | all rights reserved.
We use cookies to ensure you get the best experience on our website. By continuing, you are agreeing to our use of cookies. To find out more, please click this link.

MiddleClass
For the Middle Class, by the Middle Class. Best of both Singapore & Korea.
15 Korean Horror Dramas Filled With Ghosts, Spirits And All Things Supernatural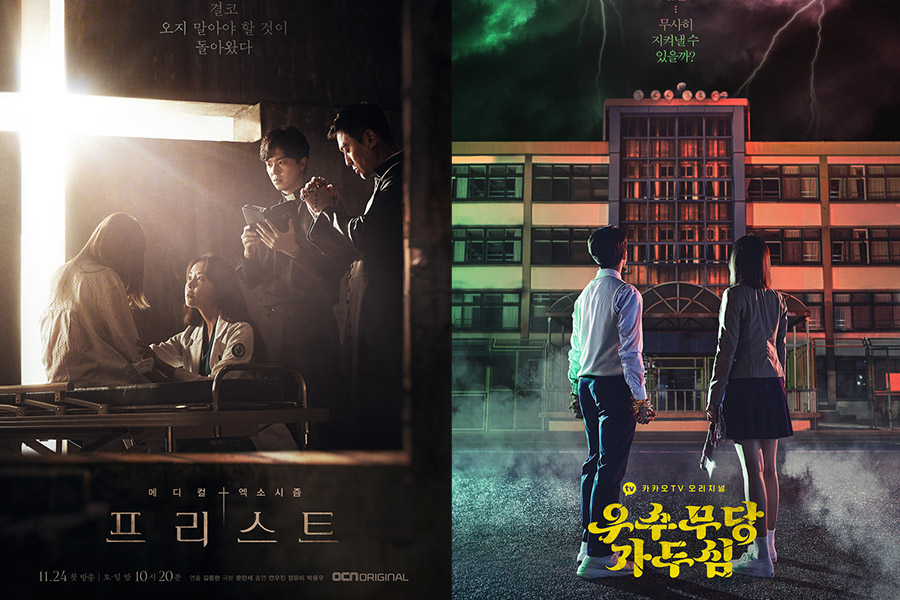 Image Credit: AsianWiki
Get your heart and popcorn ready as these Korean ghost-related dramas are not for the faint of heart. From suspicious serial murders to supernatural possession, these 15 Korean horror dramas are sure to keep you spooked and hooked!
Great Shaman Ga Doo Shim
First on the list of Korean horror dramas is Great Shaman Ga Doo Shim. In this drama, Ga Doo Shim (played by Kim Sae-Ron) a born-to-be shaman has the ability to see and capture ghosts/spirits. When transferring to a new school, she works together with the perfect boy in class, Na Woo-soo (played by Nam Da-Reum), to uncover the truth of serial murders at their high school. 
Watch the drama on iQiyi .
The Master's Sun
Tae Gong Shil (played by Gong Hyo-Jin) has the power to see ghosts after an accident and people often approach her for help. Joo Joong Won (played by So Ji-Sub) is an arrogant and self-centered CEO of Kingdom. 
Gong Shil discovers that she can get rid of those ghosts by touching Joong Won. The story displays the good and bad experiences of their interaction with the ghosts and also shows how Joong Won and Gong Shil found out the truth behind Joong Won's childhood kidnapping. 
Watch the drama now on Netflix , iQiyi , and Viu .
Bring It On, Ghost
In this drama, Ok Taecyeon from 2PM plays the main lead, Park Bong Pal, who has the ability to see ghosts. With his special ghost partner, Kim Hyun Ji, they take up exorcism offers in exchange for money. 
Watch the drama now on Netflix , Viu , and iQiyi .
Oh My Ghost
In this drama, Na Bong-Sun (played by Park Bo-Young) has a timid personality and low self-esteem. She doesn't have any friends and works as an assistant chef with a secret crush on a star chef. However, she possesses a special ability to see ghosts. 
One day, she gets possessed by a virgin seductress ghost Shin Soon-Ae who wants the star chef, Kang Sun-Woo (played by Cho Jung-Seok). He is good-looking and confident as a chef but has yet to get over his ex-girlfriend. He begins to notice Na Bong-Sun after her sudden change of personality. 
Oh Soo-Min (played by Yeon Woo-Jin) is a member of 643 Regia, a group that performs exorcisms. A dutiful young Catholic priest, filled with energy. In the past, his own mother was possessed by a devil and died, leading to Oh Soo-Min learning how to perform an exorcism from Priest Moon Ki-Sun (played by Park Yong-Woo) who is the person that formed 643 Regia.
Meanwhile, Ham Eun-Ho (played by Jung Yoo-Mi) does not believe in God and became a doctor after her family went through an unfortunate accident to save lives. As Ham Eun-Ho works in the emergency room of a hospital, she witnesses a supernatural phenomenon and meets Priest Oh Soo-Min which changes her life. 
Watch the drama now on Netflix.
In this drama, Yoon Hwa-Pyung (played by Kim Dong-Wook) was born into a shaman family and is a psychic that attempts to expel evil spirits who possess humans. Choi Yoon (played by Kim Jae-Wook) is a Catholic priest who is recognized for his exorcist abilities. He is cynical and cool-headed, thus not liking having relationships with others.
Kang Kil-Young (played by Jung Eun-Chae) is a detective that doesn't believe in evil spirits or exorcisms, but her views change because of Choi Yoon and Yoon Hwa-Pyung.
Watch the drama now on Netflix .
A Korean Odyssey
In this drama, Son O-Gong (played by Lee Seung-gi) is in conflict with Woomawang (played by Cha Seung-Won) as they look for a true light in a dark world where evil exists everywhere. Bounded to protect Jin Seon-mi (Oh Yeon-seo), a little girl Son O-Gong had met 25 years ago. She is entitled to seek help from Son O-Gong so that he can be led free in the future. 
Watch this drama on Netflix and Viu .
In this Horror, Thriller, and Mystery K-Drama, Im Jin Hee (played by Uhm Ji Won) is an enthusiastic reporter, constantly out doing the right thing, when one day she was assigned to cover a brutal case involving the biggest IT firm in South Korea, Forest. 
While exploring the case, she discovered an affiliated firm with Forest that was involved in spiritual consulting. As Im Jin Hee attempts to discover the secret of Forest, she crosses paths with Baek So Jin (played by Jeong Ji So) who is possessed by a spirit and is equipped with a very special ability. 
Watch this drama now on Viu and iQiyi .
The Ghost Detective  
A captivating Kdrama revolving around Crime, Horror, Thriller, and Mystery, The Ghost Detective series tells the story of Lee Da-il (played by Choi Daniel). After being wrongfully dismissed from the military, he joins a private detective agency with Jung Yeo-Wool (played by Park Eun-bin). They work together to solve various cases, some involving spirits and the supernatural.
Watch this drama now on Netflix .
In this drama, light was shed on a series of cold case murders dated 20 years back as a grim reaper (played by Song Seung-heon) tracks down his fugitive partner. He guides the deceased to their afterlife, but what happens when an immortal falls in love with a mortal (played by Go Ara) He breaks the supernatural rules against involvement with human affairs. 
The Uncanny Counter
Noodle shop employees by day, but what happens at night? They are called Counters, with each individual having their own unique ability used to hunt malicious spirits that prey on human beings. 
A comedy, supernatural, and thriller Korean horror drama. Possessed is a drama about Kung Pil-Sung (played by Song Sae-Byeok) who works as a detective. While equipped with exceptional detective instincts as well as a foul mouth, he also has a soft heart. 
His partner in work is Hong Seo-Jung (played by Koh Joon-Hee), who also possesses her own set of special abilities, psychic mediumship. Together, they work on various cases to solve the mysteries ahead of them. 
Sell Your Haunted House
Despite being on the list of Korean horror dramas, Sell Your Haunted House is pretty lighthearted. This series tells the tale of Hong Ji-A (played by Jang Na-Ra), a real estate agency owner who possesses a special ability that allows her to see and exorcise spirits and other supernatural beings. 
Oh In-Bum (played by Jung Yong-Hwa)is an infamous swindler who doesn't believe in the existence of ghosts but uses it to con the wealthy individuals of society. Together, they embark on a mission to uncover the truth of the death of Hong Ji-A's mother, who perished 20 years ago.
Watch this drama now on Viu .
Strange School Tales
Made up of 3 mystery-thriller-horror short cine-dramas that surround Eungbo High School. Strange School Tales is all about old tales everyone grew up with, schools being built over a graveyard and more. Each character has its own stories and secrets buried in Eungbo High School. 
Watch now on Viu .
Hotel Del Luna
A romcom, dark fantasy Kdrama, Hotel Del Luna is not just any regular hotel. It's not visible to humans during the day, and even so, only under special circumstances. Occupied by many spirits and ghosts over the years, Hotel Del Luna allows supernatural beings to settle their unfinished businesses in the real world before passing on to the afterworld. 
Jang Man-Wol (played by IU) is the owner of Hotel Del Luna for the past century, with the place bound to her soul due to a heinous crime she committed but could not remember after all these years. In order to transition into the afterlife, Jang Man-Wol has to first find another soul that has committed an even more evil sin in life compared to her, but after the past thousand years, finding one has proven to be a harder task than she had imagined. 
Watch now on Netflix , Viu , and iQiyi .
Must Watch Korean Horror Dramas With Ghosts & Spirits
From uncovering gut-wrenching truths to nail-biting exorcisms, these thrilling Korean Horror Dramas are definitely a worthy way for you to kill time and keep busy! If you're not a fan of scary stuff, you can check out these Medical Korean Dramas or Law Korean Dramas instead !
*Follow MiddleClass.sg on Facebook , Instagram , and Telegram for more food, travel, and trending stories! 
*FB Cover Photo adapted from AsianWiki
Leave a Reply Cancel reply
You must be logged in to post a comment.
Related Stories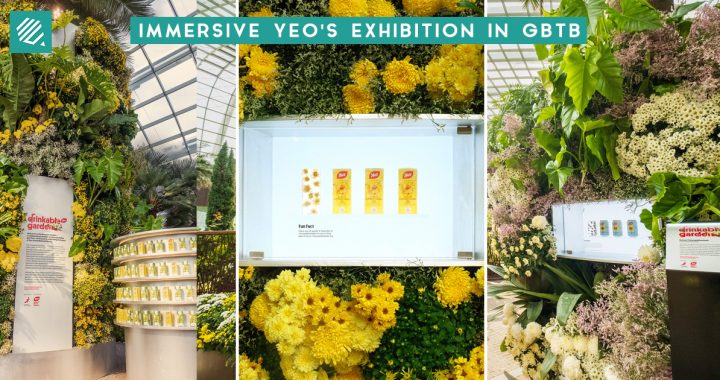 Yeo's Launches Chrysanthemum Tea-Inspired Exhibition at Gardens By The Bay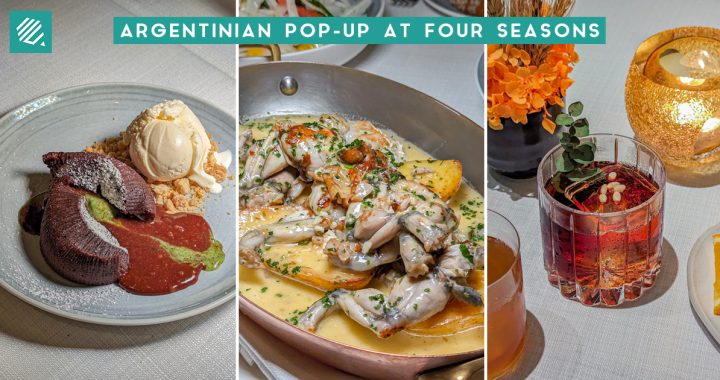 Four Seasons Hotel Hosting Argentinian Restaurant Pop-Up With Dishes Like Frog Leg & Specialty Cocktails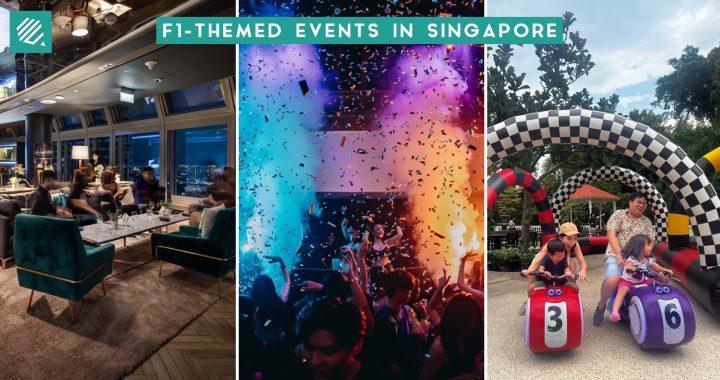 7 Activities For The Singapore F1 Grand Prix 2023: Parties, Family Events & More
All-Pink K-Pop Party: Live K-Pop Music, Unlimited Ice Cream & Cocktails At Museum Of Ice Cream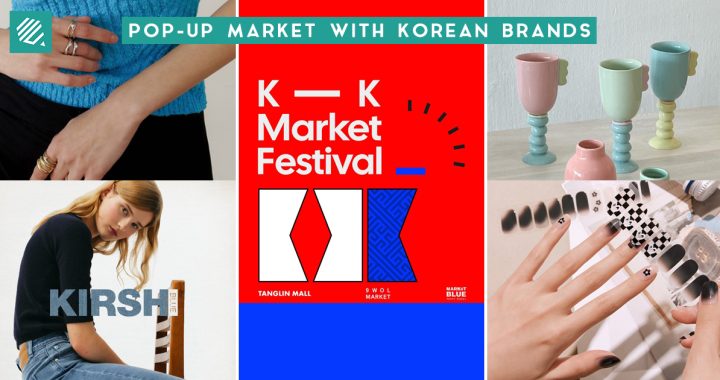 Shop Over 30 Korean Brands In This Pop-Up Market, Including K-Fashion & K-Beauty: KK Market Festival
Where to Get The Best Mooncakes in Singapore For Mid-Autumn Festival 2023
You may have missed.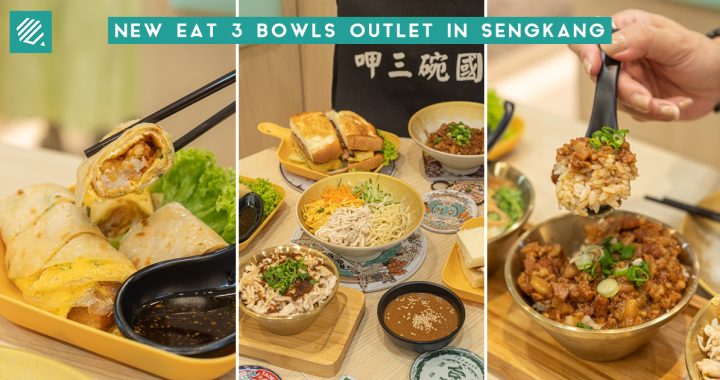 Eat 3 Bowls 呷三碗 Now In Compass One With New Taiwanese Tea Snacks Including Egg Crepe Roll, Cold Noodles
Black Tap Introduces Revamped Menu: Peri-Peri Chicken Burger, Strawberry Cheesecake Milkshake & More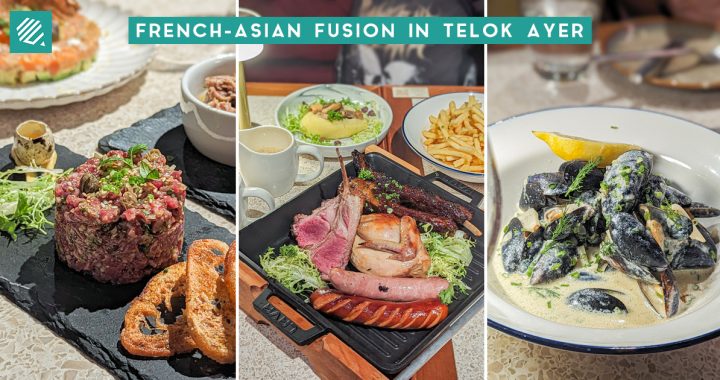 Henri: French Bistro In Telok Ayer With 3-Course Lunch At $35
20 Unique Korean Festivals You Should Attend To Experience Korea
Best 10 Korean Dramas About Ghost in 2022
Table of Contents
Horror Korean dramas with spirits, dead people, evil or funny ghosts – are exciting and thrilling to watch! Korean dramas are popular because of their distinct ability to connect the viewers with emotions. Every dramatic sequence attracts the audience, which is why people like to watch Korean drama. They are well known for their fashionable themes & sassy styles, which makes it more addictive for the viewers. If you are in the mood to watch horror, try some K-dramas listed below. Some are very mysterious, serious, and emotional, while some have lots of comedy.
List of must watch horror Korean dramas with ghosts and spirits.
1) hotel del luna.
It's not a normal hotel. It serves the dead and ghosts are their customers! The owner is a cold and ill-tempered young woman (IU/Lee Ji-eun), who actually got a punishment to serve the ghosts. Along with her, is a young man (Yeo Jin-Goo), who is a Harvard Graduate but has no choice other than to manage the haunted hotel. Watch them deal with some creepy ghosts and their unfinished desires.
2) Sweet Home
The drama is about a loner high school boy (Song Kang) who lost his entire family in a terrible accident. Therefore he moves to an old apartment complex called 'Green Home.' While in deep distress, he gradually realises that monsters are roaming out everywhere trying to end humanity. Watch him and the residents of Green Home trying to survive this monster apocalypse.
Watch Medical Korean dramas
Thriller Korean crime dramas
3) The Uncanny Counter
It's a drama where four noodle shop employees fight evil spirits. Interesting, right? It's based on a webtoon named "Amazing Rumor' by Jang Yi. The drama is more of a sci-fi adventure series, which is why you will almost feel like watching X-Men! It has some romance, thriller, mystery and lots of action.
4) Master's Sun
If you still want to fall asleep after watching some horror, try this one. It tells the story of a greedy businessman (So Ji-sub) who doesn't believe in ghosts, but apparently, he meets a woman (Gong Hyo-Jin) who is cursed to see ghosts. The plot is very interesting as they encounter many ghosts with different stories. It has fantasy, horror, romance, mystery, and comedy.
5) Strangers from Hell/Hell Is Other People
The story revolves around a country boy who gets a small job in Seoul. So he moves into a cheap apartment, but with a common bathroom and kitchen for everyone. He is suspicious about his neighbors, as each and everyone is so strange and creepy! Watch him deal with some weird neighbors and wonder whether it's an apartment or asylum?
Most beautiful Korean actress
Most handsome Korean Actor
6) The Ghost Detective
This one has real horror. It's the story of a detective (Choi Daniel) who catches ghosts, with an assistant (Park Eu Bin). They try to unfold the mysteries behind the death of their loved ones. While solving every case and investigation, they come across a mysterious woman (Lee Ji Ah). Is the woman connected to these mysterious crimes?
7) Hey Ghost, Let's Fight
The drama is about a university student (Taecyeon) who has the ability to see ghosts. To earn money, he becomes an exorcist and helps people vanish the ghosts that are haunting them, but with only a 50-50 success rate. Meanwhile, there is a 19-year-old girl (Kim So-Hyun) who died in a car accident but is wandering on Earth for 5 years and is unable to go into the afterlife. Apparently, they both meet, and together with their abilities, they help dead souls move on to the afterlife. However, they don't know that they are being stalked by an evil spirit who was the reason behind the girl's accident, and the reason why the boy can see ghosts.
Where to watch kdrama online?
Korean Dramas About Supernatural Powers
8) A Korean Odyssey
The drama is about a modern-day Monkey King (Lee Seung Gi) who is exiled to the human world due to certain reasons. He wants to finish his exile with the help of a special woman (Oh Yeon Seo) who can see spirits. Apparently, the two end up working together to fight evil spirits. The story is actually a modern adaptation of a classical Chinese story 'Journey to the West' which was published in the 16th century. It has been adapted by many films and television.
The story revolves around a detective (Song Seung-Heon) who is possessed by a Grim Reaper and a woman (Go Ara) who has the ability to predict death. Together they'll unfold crime cases and murders. It has horror, thriller, and mystery!
10) The Cursed
An enthusiastic reporter (Uhm Ji-won), investigates a company called 'Forest' which is the biggest IT company in South Korea. The chairman (Sung Dong-II) of that company practices shamanism. During the investigation, the reporter finds out that the company is being controlled by an evil spirit. While trying to reveal the secret, she meets a teenage girl (Jung Ji-So) who has the ability to bring death just by using names, photos, and belongings. The drama has thriller, mystery, and horror.
High school korean dramas
Best korean movies of all time
Korean dramas with short episodes
Share this post with your friends and follow countshout.com on Social Media for more trending stories!
Also, to help us in updating this post please comment the name of Horror Korean dramas filled with ghosts and spirits.
Related posts:
Top 10 Crime-Thriller Korean Dramas that are Worth Watching
7 Websites to Watch Korean Dramas Online With English Subtitles
Best 26 Indian Patriotic Hindi Movies And Web Series in 2022
Top 10 Short K-Dramas for Busy Workaholics or to Binge-watch in One day
Elasika Gupta
Related articles.
Top 14 K-Dramas with Fantasy & Supernatural Elements in 2022
5 Best Most Popular Hindi Web Series
Top 10 Korean Movies of All Time (Updated 2022)
Leave a reply cancel reply.
Your email address will not be published. Required fields are marked *
Save my name, email, and website in this browser for the next time I comment.
Adblock Detected
Tickets & Showtimes
Trending on RT
TAGGED AS: Horror , movies
(Photo by Well GO USA/courtesy Everett Collection)
The 22 Best Korean Horror Movies
Ever since the Asian horror remake boom of the 2000s, which saw American remakes of homegrown movies like A Tale of Two Sisters and Into the Mirror , Korea has leveraged the spotlight by releasing acclaimed takes on zombies ( Train to Busan ), vampires, ( Thirst ), eco-terrors ( The Host ) and more. We've gathered every Korean horror movie with a Tomatometer and ranked them in our guide to the best Korean horror movies. And for our most recent update, we've added  The Call ,  Monstrum ,  The Closet , Bedevilled , The Mimic , The Wrath , The Medium , The 8th Night , and Rampant !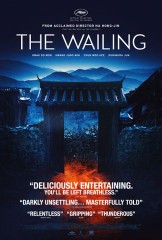 The Wailing (2016) 99%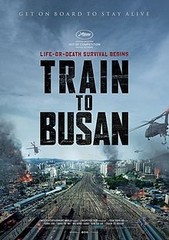 Train to Busan (2016) 95%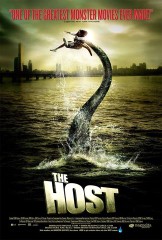 The Host (2006) 93%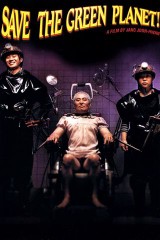 Save the Green Planet! (2003) 90%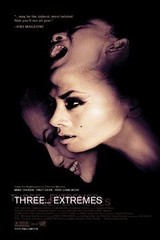 Three... Extremes (2005) 86%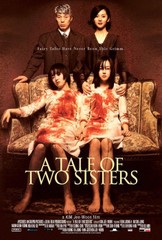 A Tale of Two Sisters (2003) 86%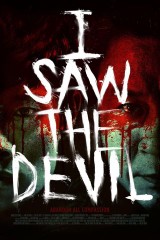 I Saw the Devil (2010) 81%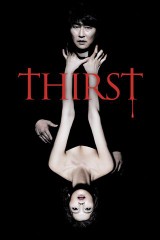 Thirst (2009) 81%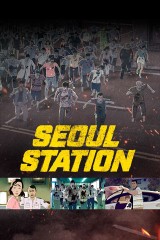 Seoul Station (2016) 100%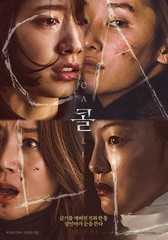 The Call (2020) 100%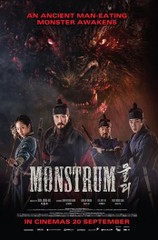 Monstrum (2018) 95%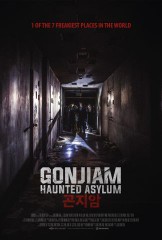 Gonjiam: Haunted Asylum (2018) 91%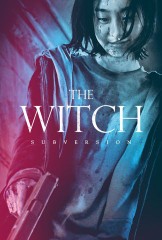 The Witch: Part 1 - The Subversion (2018) 89%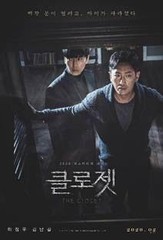 The Closet (2020) 89%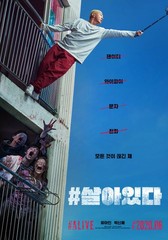 #Alive (2020) 88%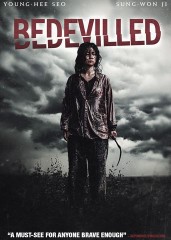 Bedevilled (2010) 88%
The Mimic (2017) 83%
The wrath (2018) 80%.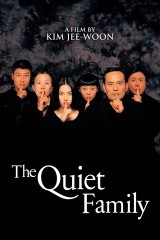 The Quiet Family (1998) 80%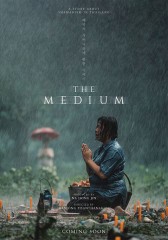 The Medium (2021) 81%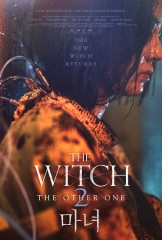 The Witch 2: The Other One (2022) 78%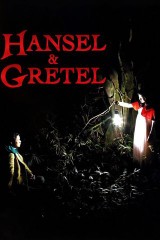 Hansel & Gretel (2007) 75%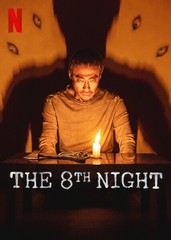 The 8th Night (2021) 63%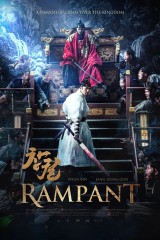 Rampant (2018) 62%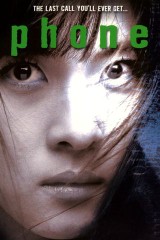 Phone (2002) 56%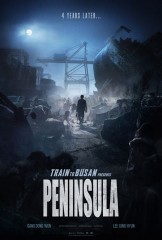 Train to Busan Presents: Peninsula (2020) 55%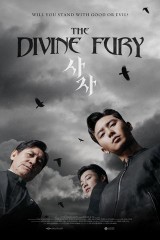 The Divine Fury (2019) 44%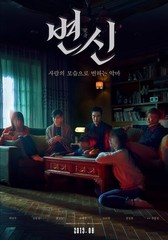 Metamorphosis (2019) 40%
Related news.
Weekend Box Office Results: Taylor Swift: The Eras Tour Rocks a $96 Million Opening Weekend
TV Premiere Dates 2023
Taylor Swift: The Eras Tour First Reviews: Don't Miss It, Even If You Saw the Live Show
More Countdown
All Friday the 13th Movies Ranked By Tomatometer
The 100 Best 2000s Horror Movies
The 100 Best Movies on Amazon Prime Video (October 2023)
Movie & TV News
Featured on rt.
October 15, 2023
Monarch: Legacy of Monsters First Reviews: Godzilla Series Is a 'Rip-Roaring' Adventure, Critics Say
October 13, 2023
Monarch: Legacy of Monsters Release Date, Trailer, Cast & More: Everything We Know About the Godzilla Universe Series
Top Headlines
All Friday the 13th Movies Ranked By Tomatometer –
The 100 Best 2000s Horror Movies –
The 100 Best Movies on Amazon Prime Video (October 2023) –
The 100 Best 90s Horror Movies –
The Best New TV Shows of 2023 Ranked –
TV and Streaming Shows About Ghosts Ranked –
International edition
Australia edition
Europe edition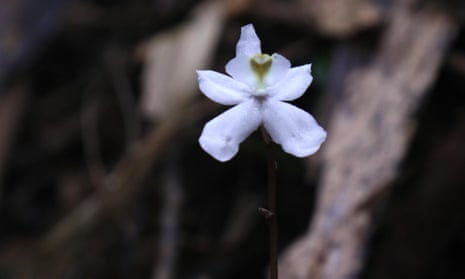 'Ghost' orchid that grows in the dark among new plant finds
Hundreds of new species include pink voodoo lily and a ylang-ylang tree named after Leonardo DiCaprio
A ghost orchid that grows in complete darkness, an insect-trapping tobacco plant and an "exploding firework" flower are among the new species named by scientists in the last year. The species range from a voodoo lily from Cameroon to a rare tooth fungus unearthed near London, UK.
A new tree from the ylang-ylang family is the first to be named in 2022 and is being named after the actor and environmentalist Leonardo DiCaprio. He campaigned to revoke a logging concession which threatened the African tree, which features glossy yellow flowers on its trunk.
The highlighted plants are among the 205 new species named in 2021 by scientists from the Royal Botanic Gardens, Kew, and their collaborators around the world. All are vital parts of the planet's biodiversity and some may provide food and medicine.
However, several are already extinct in the wild and many threatened by the destruction of forests, expanding palm oil plantations and mining. There are 400,000 named plant species and two in five are threatened with extinction . The scientists said it was a race against time to identify new plants before they disappeared for ever.
In total, scientists across the world have named about 2,000 new plant species each year for at least a decade. "It's almost bewildering that we're still discovering so many," said Dr Martin Cheek, at RBG Kew. "But now is our last chance to find unknown species, name them and hopefully protect them before they become globally extinct."
The new ghost orchid is one of 16 new orchids from dense and remote forests in Madagascar. It was named Didymoplexis stella-silvae by Kew's Johan Hermans, meaning "star of the forest" as it grows in complete darkness and has star-like flowers. It has no leaves or chlorophyll for photosynthesis and gets all its nutrients in symbiosis with underground fungi. The flower only pokes through the forest-floor humus for a day to attract pollinators, which may be ants.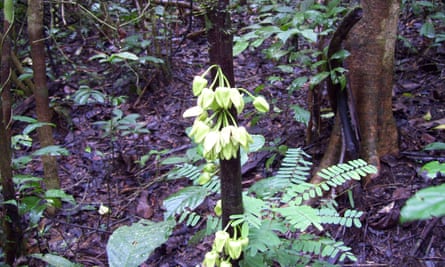 Three of the new orchids are already thought to be extinct in the wild due to destruction of their forest homes, including one tree-dwelling species that was probably eradicated due to the demand for geranium oil used in aromatherapy. "Sadly, Madagascar's many unique plants are under threat from deforestation and droughts, floods, and fires caused by climate change," said Hermans. "It really is a race against time."
The unusual tobacco plant was among seven new species found near a truck stop in Western Australia and is covered in sticky glands that trap and kill insects, most likely as a defensive measure. "The arid parts of Australia, which include most of the continent, have been thought of as almost barren, but in recent years these poorly studied areas have yielded many new and unusual species," said Prof Mark Chase, at RBG Kew.
The tropics are known hotspots for biodiversity and a spectacular new species of primrose found in Borneo was named Ardisia pyrotechnica because its shower of white flowers resembles exploding fireworks . However, it is already assessed as critically endangered, as only a few plants have been found in two locations and it is under threat from palm oil plantations.
"Who knows how many thousands of plant species it will be revealed in future to have likely become extinct due to palm oil plantations," said Cheek. "It's sickening."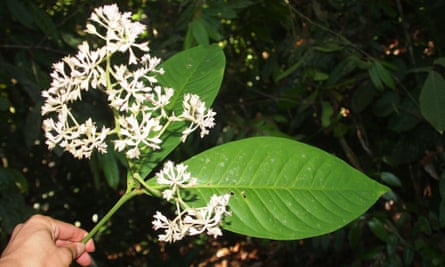 The new pink voodoo lily has a 30cm-tall flower spike and was found in a small corner of the vast Ebo Forest of Cameroon. The tree named after Di Caprio was also found in the Ebo Forest. But despite the cancelling of logging permits in August 2020 by the president of Cameroon, Uvariopsis dicaprio remains critically endangered because its habitat remains unprotected from potential future logging.
The new fungus was first found in the UK's Windsor Great Park under a sweet chestnut tree in 2008, but not named until now as DNA analysis of a suite of species had to be completed together. It is one of a group of unusual fungi that form mushrooms with elongated teeth under their caps, rather than gills, and are becoming rarer due to nitrogen pollution from agriculture.
Another new species, a blue-berried bush from the coffee family found in Borneo, took even longer to be scientifically named. It was first seen by scientists in a painting by the eminent botanical artist Marianne North, made in 1876 during a stay by the Sarawak river.
One new species was discovered not in the wild, but in the laboratory. The microscopic fungus was found lurking in a wild banana seed from Vietnam kept at Kew's Millennium Seed Bank in Sussex. Fusarium chuoi, which has a coral colour and a velvety texture, is an "endophyte", a fungus that lives inside a plant without causing it any visible harm. Distinguishing these from pathogenic fungi is crucial for protecting plant health, the scientists said.
Among the other new species highlighted were a periwinkle from the Andean valleys in Bolivia, which has kiwi-like fruits that are edible when roasted and may also have medicinal properties and five pretty Cape primroses from the Democratic Republic of the Congo that are threatened by copper mining.
"So many of our medicines come directly from plants, or are inspired by compounds that come out of plants," said Cheek. "If we make species extinct before we can even look at what chemicals are inside them, isn't that bonkers?"
Conservation
Biodiversity
Kew Gardens
Wild flowers
Most viewed
Basket Arrangements
Flower Bouquet
Best Sellers
Mix Flowers
Birthday Flowers
Anniversary Flowers
Love & Romance
Congratulations
Get Well Soon
Sympathy Funeral Flowers
Valentines Day
Fruit Basket
Balloon Bouquet
Chocolate Bouquet
Flowers with Cake
About Us Contact Us Flower Blog Log in
Flower Blog
Ghost Orchids Facts & Meaning, Ghost Orchid Flower Guide
Know Where they Come From: Ghost Orchids
There are two types of ghost orchids known:
The first type is Dendrophylax lindenii or the American ghost orchid.
The second ghost orchid type is Epipogium aphyllum , better known as the Eurasian ghost orchid.
Here we are talking about the first type, American ghost orchid or D. lindenii.
The florets don't have chlorophyll and hence, are white in nature. When they move in night, they look like creepy ghosts floating in air and thus, the name ghost orchids. The plant is also leafless and depends on the other tree to make food.  As we write this, only 2,000 orchids are remained in Florida, making it a prized possession of the planet.
The blooming season for the plant is June to August.  One to ten flowers are bloomed, with only one flower opening at a time.  The scent of plant resembles apple's fragrance. The lower petal gives the illusion of jumping frog and the bracts of the flowers are almost paper-like, and thin.  The roots of the orchid cling with such intensity that not only it is difficult to tell them apart but also it makes for a display of flower floating in the middle of nowhere, eventually lending the flowers a ghost illusion.
Though, the plant doesn't have any chlorophyll, it is an abundant source of nectar.  The pollination of the flowers is done by sphinx moth in night that is lured by nectar. Sphinx has long tongue (proboscis) that lets it reach the nectar sap located deep within. The moth goes from one plant to another in the search of nectar, and transfers the pollen as a result. But due to human intervention in the natural habitat of ghost orchids, the pollination alone doesn't remain as a reliable and viable option for this endangered flora species.
The sphinx moth justifies Charles Darwin's prediction of long-tongued moth species for the pollination of the Madagascar orchid Angraecum sesquipedale.
Given their unique appearance, the over-collection of the flowers by flower enthusiasts are also to be blamed for the rapid decline in their population besides hydrologic changes and habitat destruction by humans. In fact, its sightings became too rare that it was declared 'lost and extinct' in Britain in the year 2010.
According to the author, Peter Marren of famous book- Britain's Rare Flowers, the flower blooms when it is the right condition, or else the root stay put underground in hibernation.
Where you can see the Ghost Orchids in Action:
Native to Florida, Bahamas and Cuba, the plant is now deemed endangered and can be seen in Big Cypress National Reserve.
However, recently, biologists at the University of Florida Institute of Food and Agricultural Sciences have found a new way to culture and process plants from seed to the lab. The plants, so far, have successfully acclimatized to the greenhouse environment. The ghost orchids also showed high rates of survival when planted to wild as well.  Out of 80 plants, 70 orchids survived the natural habitat at Florida Panther National Wildlife Refuge in Eastern Collier County, Florida. The biologists also found success with ghost orchids planted at the Naples Botanical Garden.
Ghost Orchids came into limelight when they featured in non-fiction book, Orchid Thief by Susan Orlean. In the story, the ghost orchid flowers in the Collier Country are stolen by some thieves. Later a movie was also based on this book. K. Christi has also penned a fiction novel, 'Ghost Orchid', based on the ghost orchid flowers at Blair Audubon Corkscrew Swamp Sanctuary.
It is also known as palm polly and white frog orchid.
The Belgian plant collector Jean Jules Linder spotted the plant in Cuba in 1844 for the first time and in his honor, it is called ''
Due to its rare presence, the ghost orchids find place on the CITES Appendix II and thus, are protected by Florida State Laws.
Get latest flowers news & Our glossary of flowers can help you find the perfect one.
Known for their beauty and bloom, orchids are available for purchase throughout the year and the florists make sure that they are as splendid as the occasion. 
Whether it is a last-minute gift or a well-thoughtful one, roses are the safest bet to convey your wishes and sentiments.
Fresh Arrivals, Discount Upto 40%
Order Now & Get Upto 40% OFF on Fresh Arrivals.
Promo Code " WDJ7"