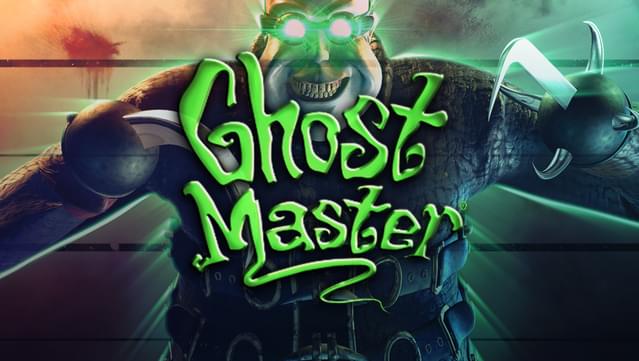 Ghost Master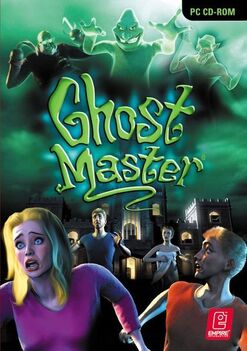 Welcome to the Ghost Master Wiki!
Ghost Master is a strategy/puzzle game where the player is a Ghost Master , a leader of ghosts who deploys and directs them to try to scare mortals or get them to help in fulfilling other tasks.
This wiki has been mostly abandoned by its makers and is now under reconstruction. Many pages may have incorrect information or may be badly formatted. For a better and more accurate reading experience visit the Ghost Master Complete Edition wikipedia.
Important pages [ ]
Latest activity [ ]
Ghost Master
Take a host of ghosts and show the people of Gravenville who's boss!
Summary short summary describing this game..
No recent wiki edits to this page.
The game takes place in various abodes and houses with the player being in charge of all sorts of ghosts and evil beings, manipulating the environment and haunting the places in order to drive out the inhabitants. Each level has different objectives, although driving people mad or scaring them to bits is usually what it comes down to. Prior to the level, the player can choose from an array of ghost he wants to take on the mission. The most crucial difference between the ghosts is their respective field of applicability. A water spirit for example can be used to manipulate sinks and bathtubs etc. The resource in the game is called plasm and is generated through fear.
Upon completing a level, the player is rated on their performance based on the time taken to complete the mission in comparison to a par time, scares in the mission, screams in the mission, and how many ghosts were "Laid to Rest." The player is rewarded in the form of gold plasm, which can be exchanged for additional powers in the "Ghoul Room".
Ghosts collected from each mission can be found in the "Ghoul Room" which can be accessed from the between mission map. This location is a mansion with multiple rooms that divides up the ghosts by their fetters.
Apart from the regular victims, the game also features priests , witches , mediums and even the ghostbreakers (which are ghost busters effectively) who can fight your ghosts in various manners.
The game was released to the Xbox and PlayStation 2 with a slightly modified name: Ghost Master: The Gravenville Chronicles.
The PC version is currently available through Steam and includes an extra mission, Class Of Spook 'Em High, not included in the physical version of the game. This mission provides a true ending to the game where the player must disable a bomb that was placed in the mansion by the Ghostbreakers, intended to wipe out all the ghosts in Gravenville. This mission was available to the European audience through a post-launch patch, but was not made accessible to the other regions until the game was released on Steam.
PC Requirements
Windows 98/ME/XP/2000;
Pentium III 450 (Min.), Pentium IV 1.5GHz (Rec.);
Nvidia TNT2 3D card (Min.), Radeon 7500/GeForce2 (Rec.);
DirectX 8.1;
128MB RAM (Min.), 256MB (Rec.);
750MB hard drive space.
Edit Image Title
Embed image, what size image should we insert (this will not affect the original upload), how do you want the image positioned around text, link to giant bomb content.
You can search for any Giant Bomb content.
Link to a page
Insert table, embed tweet.
Enter the URL for the tweet you want to embed.
Pick a List
This edit will also create new pages on Giant Bomb for:
Comment and Save
Until you earn 1000 points all your submissions need to be vetted by other Giant Bomb users. This process takes no more than a few hours and we'll send you an email once approved.
Thanks, we're checking your submission.
Use your keyboard!
Log in to comment
Ghost Master:Survival
About this game
Data safety.
Ratings and reviews
What's new
App support, more by pisces game.
Similar games
Walkthrough List
Site Search
Ghost Master
Ghost master walkthroughs, ghostmaster pc.
We have updated our site and moved a few things. An updated version of this page is available here:
Ghost Master Walkthroughs & Haunter Guide
A complete set of walkthroughs for the Ghost Master game. The walkthrough includes all three Acts of the game, as well as the Epilogue Assignment Class of Spook 'Em High.
Act 1 Walkthroughs - Ghost Master
Complete walkthrough of Ghost Master Act 1, including all Assignments: Haunting 101 Weird Seance Calamityville Horror Summoners Not Included
Act 2 Walkthroughs - Ghost Master
Complete walkthrough of Ghost Master Act 2, including all Assignments: Deadfellas Facepacks & Broomsticks The Unusual Suspects Poultrygeist Phantom Of The Operating Room The Blair Wisp Project
Act 3 Walkthroughs - Ghost Master
Complete walkthrough of Ghost Master Act 3, including all Assignments: Spooky Hollow Ghostbreakers Full Mortal Jacket What Lies Over The Cuckoo's Nest
Class Of Spook 'Em High Walkthrough - Epilogue - Ghost Master
Complete walkthrough of the Ghost Master Epilogue Assignment: Class Of Spook 'Em High
Ghost Master Video Walkthroughs
As a part of our update to the Ghost Master Pc Walkthroughs, we have added video walkthroughs for some of the Assignments.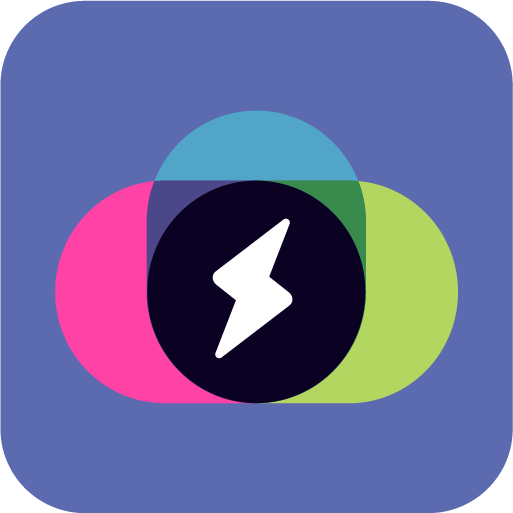 Play hottest mobile games weekly. No downloads.

Game Controls
Multi-Instance
Multi-Instance Sync
Smart Controls
Native Gamepad Support
Performance Modes
Trim Memory
Real-time Translation
Shooting Mode
High Definition Graphics
UTC Converter
Role Playing
App Reviews
Inside BlueStacks
BlueStacks Roundups
BlueStacks Videos

Ghost Master: Survival – Tips and Tricks to Enhance your Flying Experience
Posted by: BlueStacks Content Team
Editor's Rating:
Oct 10, 2023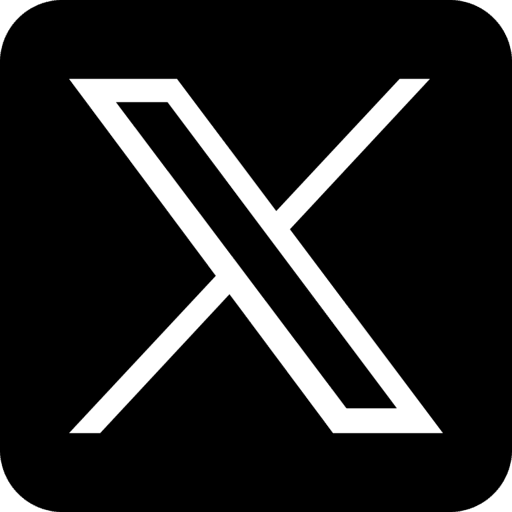 Ghost Master: Survival is an instance based MMO that takes you on a vivid journey through the vast continent of Asia. Experience a true Asian adventure in this authentic MMO that took 3 years to develop and publish. Players can take up and role-play as demon-slaying humans, spirit taming shamans, and devout Buddhists that possess special mystical powers. Get engrossed and engaged in this immersive open-world RPG that brings you action oriented intense combat right at your fingertips. Ghost Master: Survival is available to be downloaded and installed as a free-to-play game on both the Google Play Store and iOS App Store.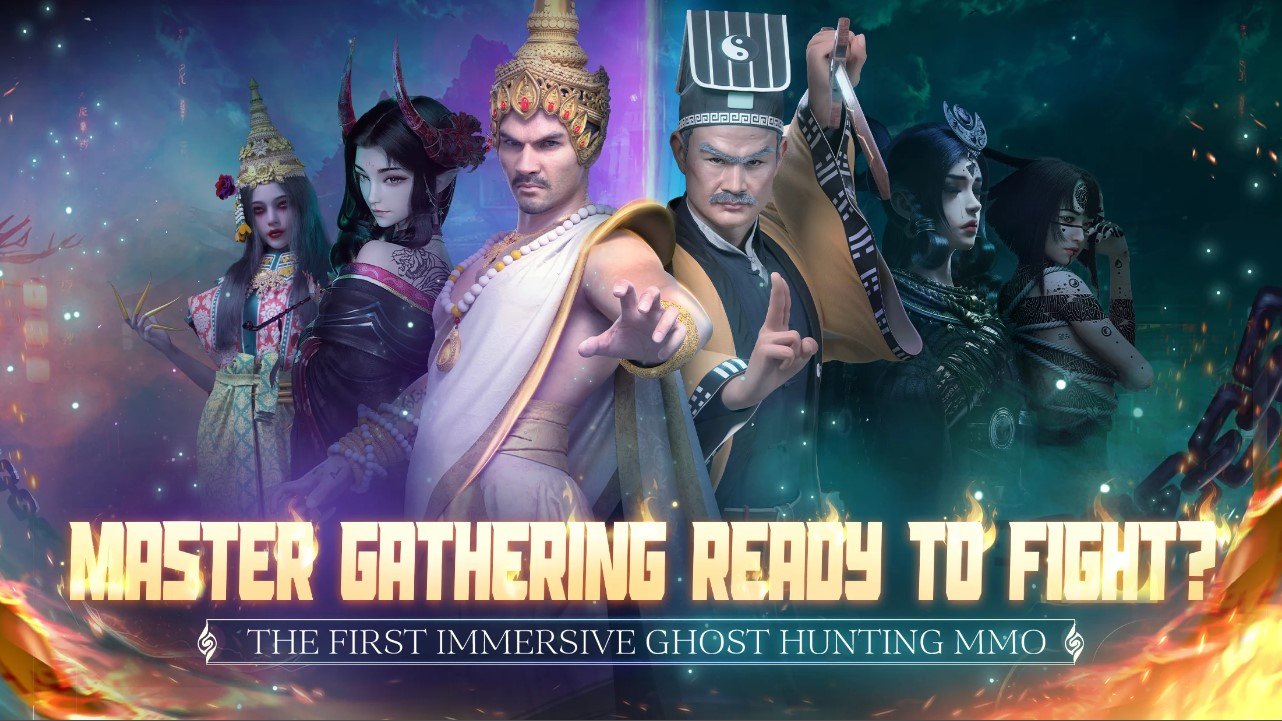 In this article for Ghost Master: Survival , we will be mentioning some of the biggest and most helpful tips we were able to curate from playing the Open beta test ourselves. Along with, we have also taken into account the various tips shared by veterans of the game who successfully completed the OBT. Keep in mind that Ghost Master: Survival has still not released globally, and all the content can be changed at the eventual global launch.
Tips #1. Choosing the Right Class in the Beginning
Being an MMORPG , Ghost Master: Survival shares many of the tropes from the same, with one of them being the innate class system that each player gets to choose at the start of the game. Keep in mind that in the OBT, players were not able to switch freely between classes. Hence, the class you choose at the start of the game will remain with you throughout your adventure. It's important that you enjoy playing with the class in case you are going to be playing the game for a long time.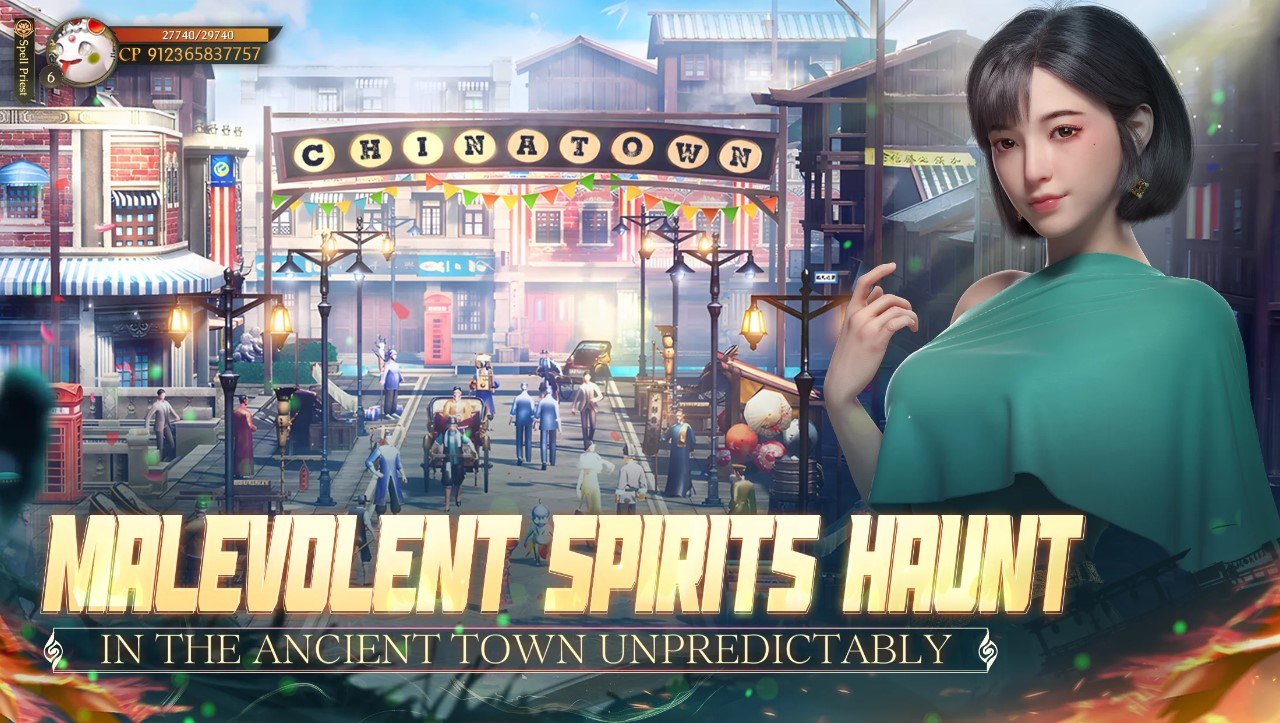 Boasting 4 expansive and culturally rich classes from the Asian continent, Ghost Master: Survival is not your run-of-the-mill idle MMO but more along the lines of an active grindy game. The 4 classes, namely Shamanic Guru, Talisman, Spell, and Soul Manipulation are not exactly classes but different playstyles that you can acquire. Players can only select 1 playstyle at a time, which will remain with them till the end of the game. Choose wisely, according to the gameplay style you prefer.
Tip #2. Follow the Main Questing System
One of the biggest tips that we can supply you with would be to simply follow the main storyline in Ghost Master: Survival. This is also known as the "Main Quests" and are denoted by the yellow color at the right-hand side of the screen. Players can actively grind them to not only get juicy resources but also to unlock several of the locked game modes. These game modes are essentially going to be enhancing your progression and taking you from early game to the mid game. Some of these game modes includes the likes of Arena, Dungeons, and World Boss.
Tip #3. Increase your CP
Ghost Master: Survival makes use of the CP (Combat Power) mechanic that players need to increase on a regular basis in order to get stronger. CP is the number given to each account that determines the strength of the account. To increase your CP, the game offers a multitude of ways such as levelling up account, acquiring rare mounts, acquiring rare titles, and promoting your mounts. You can also get more CP by increasing your characters stats as well. More CP can also be acquired by enhancing and upgrading your characters skills, which will also help you get increased damage multipliers on your abilities.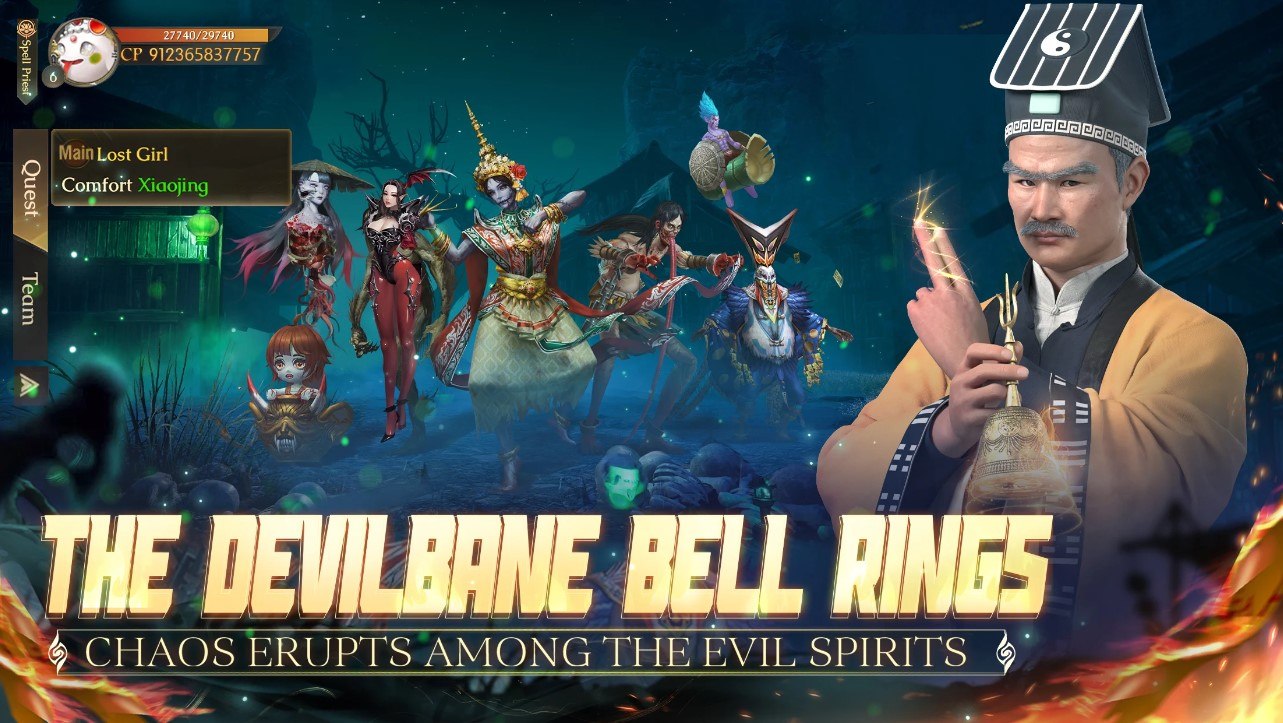 Tip #4. Exploration is also Rewarding
It might seem at first Ghost Master: Survival is quite monotonous but the game is in fact, a highly diverse and instance based MMO. The game offers a variety of ways to explore the different regions of the game, with each one being beautifully crafted to resonate with the overall theme of Asian travel experience. Players will also be offered multiple side quests that they can accept for additional rewards. These Side quests are denoted by the blue color and can be taken up by you at any time.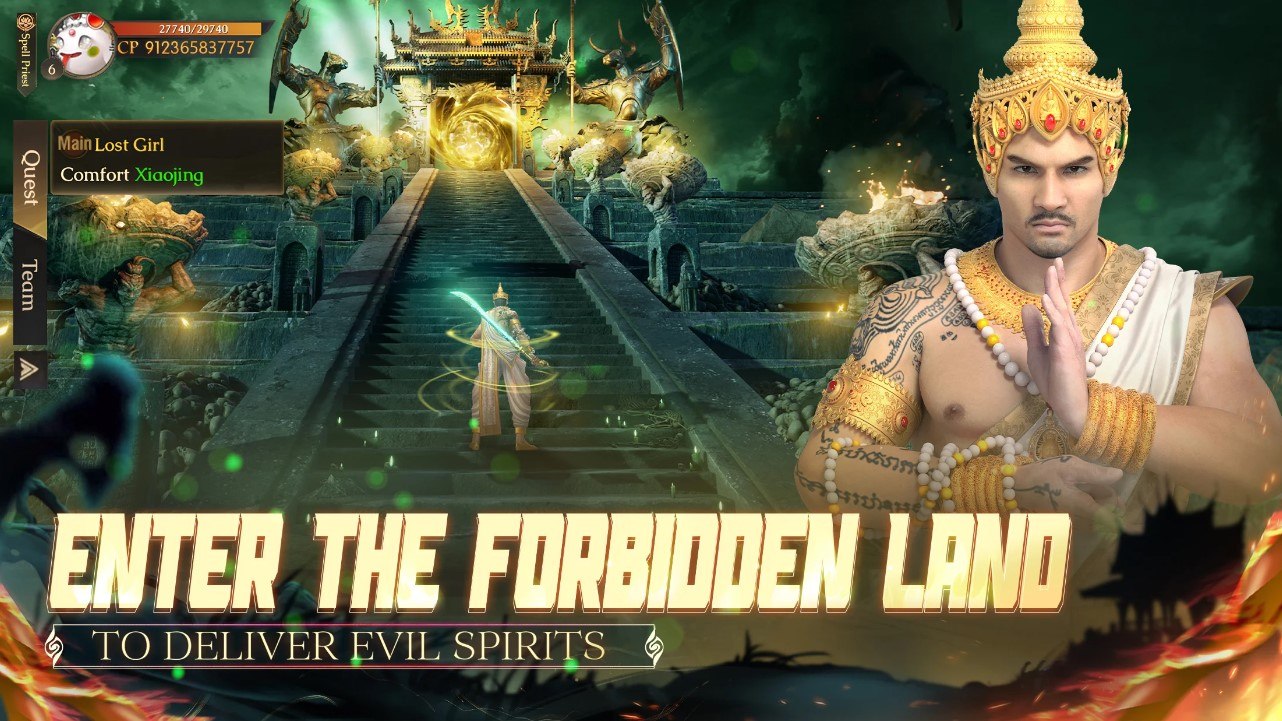 Tip #5. It's more when played with Friends!
Ghost Master: Survival is a team-oriented game that see's you adventure deep into the Asian cultural realm, and fight off the impending bringers of doom to save the continent once again. Reclaim the land, and fight for glory together with your friends in immersive multiplayer game modes that test your wits and tact at every point. The game also boasts engaging features such as Master and Apprentice, Sworn Brothers, Loyal Lovers, and Marriage for multiplayer players to take part in to feel more connected within the community. Raid tough dungeons together with your special group of friends, and show off your loots on the global chats.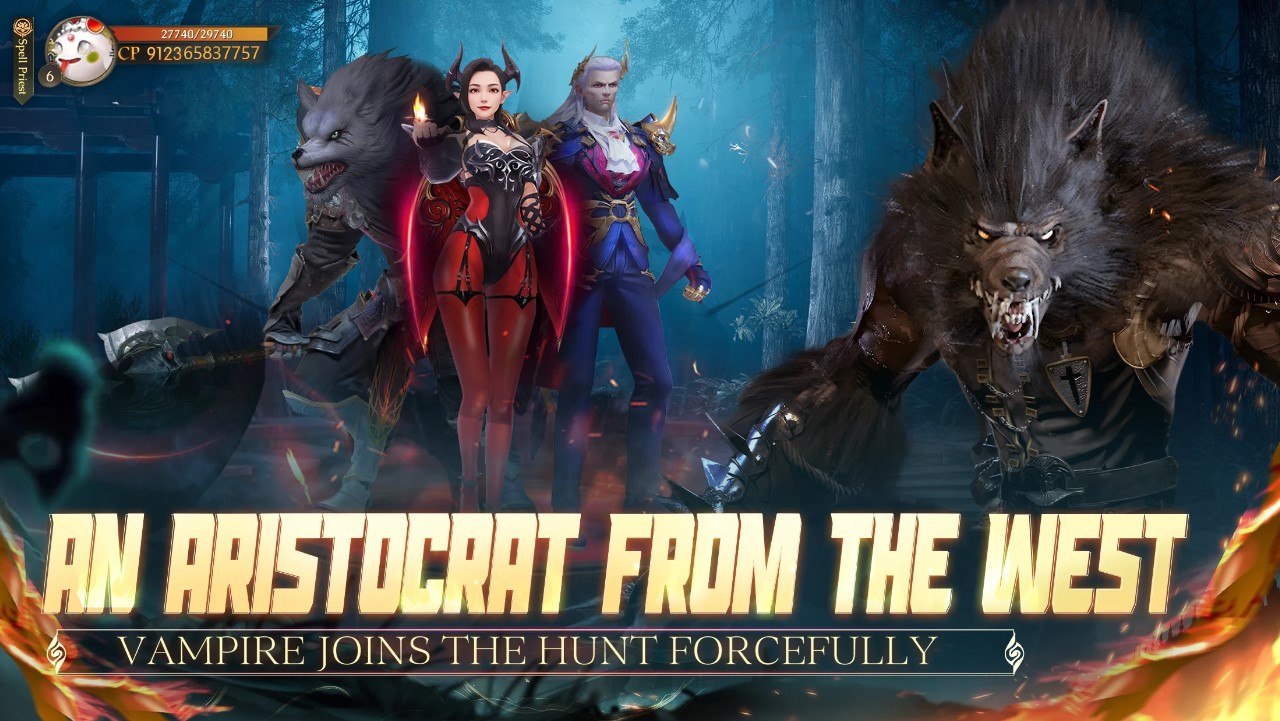 Players can enjoy Ghost Master: Survival even more on a bigger screen with your keyboard and mouse via BlueStacks!
You Might Like These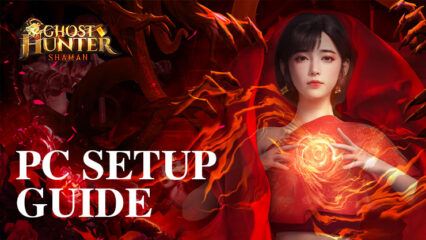 Jul 31, 2023
How to Play Ghost Master: Survival on PC with BlueStacks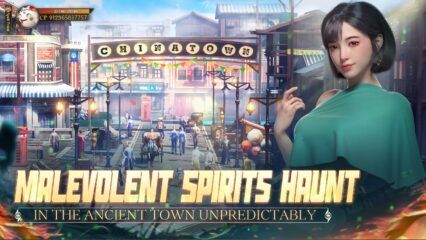 Aug 02, 2023
Ghost Master: Survival – All Working Redeem Codes August 2023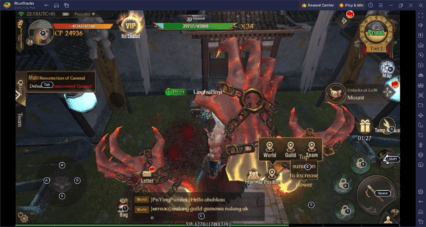 Aug 07, 2023
A Beginner's Guide to Ghost Master:Survival
Feb 24, 2021
How to use the Free Look Feature in Free Fire with BlueStacks
Feb 08, 2021
How to Play League of Legends: Wild Rift on PC with BlueStacks
Jan 27, 2021
How to Play Marvel Strike Force on PC with BlueStacks
Tips and Tricks
BlueStacks X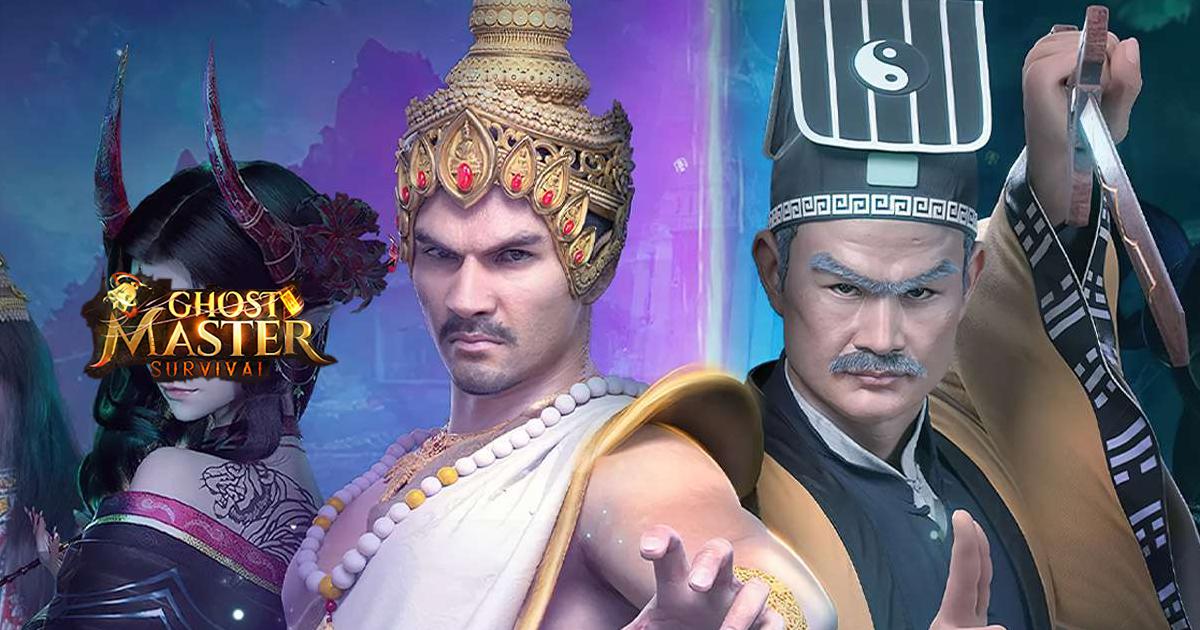 Play Ghost Master:Survival on PC
Ghost Master:Survival - FAQs
Play Ghost Master:Survival on your PC or Mac by following these simple steps.
Click on 'Play Ghost Master:Survival on PC' to download BlueStacks
Install it and log-in to Google Play Store
Launch and play the game.
BlueStacks respects your privacy and is always safe and secure to use. It does not carry any malware, spyware, or any sort of additional software that could harm your PC.
It is engineered to optimize speed and performance for a seamless gaming experience.
Minimum requirement to run Ghost Master:Survival on your PC
OS: Microsoft Windows 7 and above
Processor: Intel or AMD Processor
RAM: Your PC must have at least 2GB of RAM. (Note that having 2GB or more disk space is not a substitute for RAM)
HDD: 5GB Free Disk Space.
You must be an Administrator on your PC.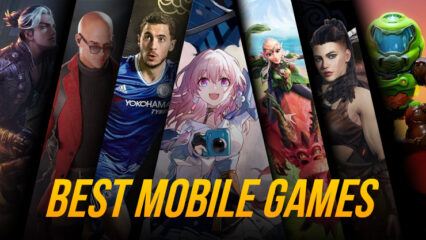 Jul 05, 2023
7 Best Mobile Games to Play in 2023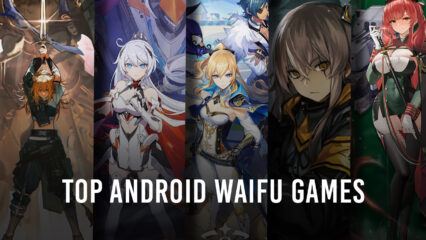 May 02, 2023
Top 10 Waifu Games for Android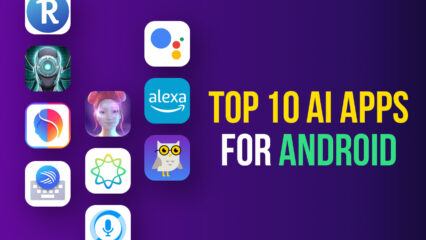 Feb 28, 2023
Top 10 AI Apps for Android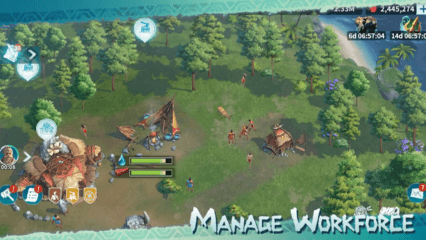 Unite Your Tribe and Conquer Rising Tides in Tribal Rise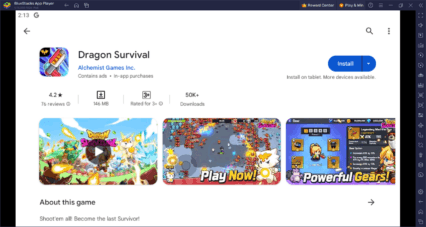 Dragons Rise as Android Welcomes Dragon Survival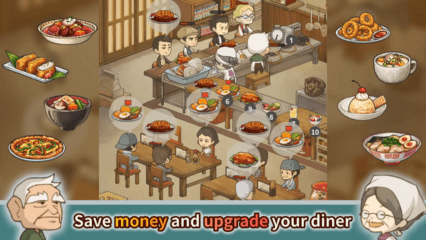 Hungry Hearts Diner: Memories Cooks Up a Storm on Mobile Platforms

Games. Guides. Trends. And more. Delivered to your inbox weekly.
Check out your inbox to confirm your invite., get access to the most comprehensive gaming content in our weekly newsletter., play your favorite android games on pc..

BlueStacks is a PC platform.
Since you are on your phone, we are going to send you to the Google Play page.
In some cases BlueStacks uses affiliate links when linking to Google Play
Sorry, BlueStacks is available only for PC or Mac
BlueStacks 4 is not available on Windows XP. You must have Windows 7 or higher. Windows 10 is recommended.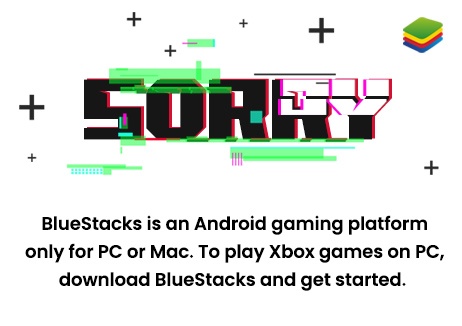 --> Ghost Master
Walkthroughs & Guides
Ghost Master
Ghost Master Walkthroughs & Haunter Guide
Guides & walkthroughs for ghost master.
Welcome to our Ghost Master Walkthrough - Game Guide. Here you will find a detailed walkthrough of the Ghost Master Game, built while playing Ghost Master Pc. Our walkthrough also includes the Epilogue Assignment Class Of Spook 'Em High. As a bonus you'll find we've also put together a complete Ghost Guide - Haunter List that details all of the powers available to your haunters and their purchase prices!
Act 1 Walkthroughs
Complete walkthrough of Ghost Master Act 1, including all Assignments:
Haunting 101 Weird Seance Calamityville Horror Summoners Not Included
Act 2 Walkthroughs
Complete walkthrough of Ghost Master Act 2, including all Assignments:
Deadfellas Facepacks & Broomsticks The Unusual Suspects Poultrygeist Phantom Of The Operating Room The Blair Wisp Project
Act 3 Walkthroughs
Complete walkthrough of Ghost Master Act 3, including all Assignments:
Spooky Hollow Ghostbreakers Full Mortal Jacket What Lies Over The Cuckoo's Nest
Class Of Spook 'Em High Walkthrough
This complete walkthrough for the Ghost Master Epilogue assignment Class of Spook 'Em High will show you how to get through the assignment and get a Triple Jack-O-Lantern Scare Rating.
Complete Ghost Guide & Haunter List
Our comprehensive Ghost Master Ghost Guide includes a complete list of the haunters found in the game, along with their powers and the cost associated with purchasing each power.
This list of haunters and their powers will help you decide which haunter and power combinations will work best for your style of play.
Ghost Master Video Walkthroughs
As a part of our update to the Ghost Master Walkthroughs, we have added video walkthroughs for some of the Assignments.
Ghost Master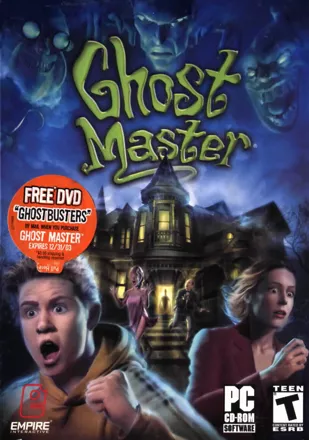 2003 ( Windows )
2003 ( Macintosh )
Empire Interactive Europe Ltd.
Empire Interactive Entertainment
Feral Interactive Ltd.
SEGA Corporation
CD Projekt Sp. z o.o.
Strategy First, Inc.
Sick Puppies Studio
International Hobo Ltd
#203 on Macintosh
#2,190 on Windows
Screenshots +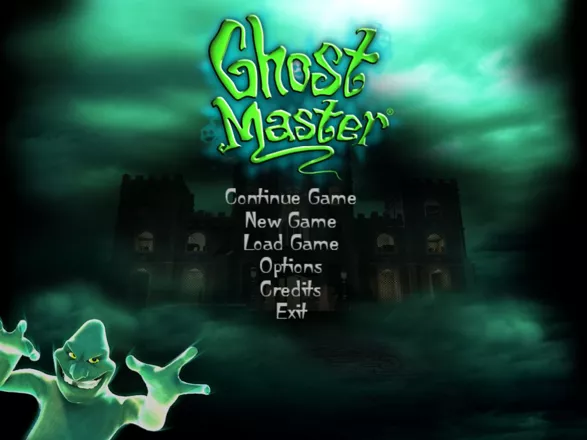 Credits (Windows version)
104 People (103 developers, 1 thanks) · View all
Average score: 78% (based on 35 ratings)
Average score: 3.6 out of 5 (based on 41 ratings with 2 reviews)
The Planchette Points To Yes
The Good The town of Gravenville isn't taking the supernatural seriously: frat boys and sorority sisters mock the undead, a sinister professor wants to use the power of the spirit world for himself, and a bumbling trio of Ghostbreakers are running through town banishing specters with their equipment. As a ghost master, it's up to you to change that. You must assemble a team of haunters and hit the mortals where it'll scare them most: their homes, their police stations, their abandoned cabins in the woods. Your job isn't over until the last sane mortal runs screaming from the city.
Ghost Master is a technically a real time strategy game, but really it's the anti- Sims . Most levels take place on a map which offers a multilevel building. You can move the camera around in 3D and move between floors by clicking on on-screen up and down arrows. Some levels offer more outdoors (The Blair Wisp Project) while others involve a series of buildings (Full Mortal Jacket) and one standout level takes place on a cruise ship.
These levels are populated with mortals (sometimes around twenty) who move around the environments doing their own thing or reacting to what you are doing. We aren't talking about ground-breaking AI here, but it is kind of fun watching a mortal decide to take a shower or sit down to watch TV, especially it that's followed by the shower water turning to blood or the TV exploding. You'll have to watch out for some mortals (mediums, Ghostbreakers, wiccans, and priests), though. Either through superior technology or sympathy with the supernatural, they've found ways to banish your ghosts from hauntings. There will be an alert to let you know that a ghost is under attack, but you'll have to act fast.
The first level in Ghost Master is the aptly named, "Haunting 101." Acting as a tutorial level, novice ghost masters learn how the haunting business works. After a mission briefing (including a fly-through of the level), you can either handpick your team of haunters or use a pre-selected team. The pre-selected team option is open throughout the entire game, but it's more fun picking your own ghosts.
In all, Ghost Master offers almost fifty ghosts to choose from, but initially you just have a handful. There are two factors which differentiate the ghosts: their fetter and their powers. Fetters are objects or people to which ghosts can be bound. Cogjammer can only be bound to electrical appliances, Boo has free range of rooms or hallways, and Ghastly is bound to a place where violence happened. A ghost's power is associated with its fetter: water ghosts summon rain or hail, earth ghosts cause tremors, and ghosts bound to children tend to be mischievous.
While on the surface, it might sound like you just plant a ghost in a mission and hope for the best, Ghost Master offers a fair amount of control over your ghost coupled with a bit of resource management. Ghosts can use powers to scare mortals, affect the weather, control mortals, etc, but using powers costs plasma. The plasma bar at the top of the screen shows how much plasma you have and if you start using more plasma than you have, a klaxon sounds giving you a bit of warning before you are kicked out of the haunting. Scaring mortals increases the amount of plasma you have, but ghost masters will often have to balance ghosts' powers and bench ghosts that aren't currently being used.
Ghosts are also receptive to orders and the more you use a ghost, the more orders it can follow. You can specify that a ghost only use a certain power or that it never does. You can tell the ghost to wait until mortals are near to use a power, or tell them to wait until a specific mortal is near.
Going into a mission, you usually have a clear idea of the main objective. "Haunting 101" just requires scaring the bejeezus out of people, so it would be hard to pick the wrong set of haunters. Later missions might require some replay to tweak the team, but more often you'll need to find the right set of ghosts for another reason: freeing bonus ghosts trapped in a level.
Each level has a least one ghost who is trapped on the mortal plane, bound to a fetter it cannot break. Clicking on the ghost triggers a short cutscene where the ghost introduces itself and explains its plight. Clicking on it again triggers another cutscene where the ghost offers a bigger hint about what needs to happen for it to be free. Freeing these ghosts is where most of Ghost Master's challenge comes from and you'll definitely want to free them to swell your ranks.
After you complete a mission, you get a report of how effective you were. Points are awarded for numbers of times you made the mortals scream, or faint, or flee. Extra points are earned for rescuing ghosts and bonus points are awarded for getting the job done fast. These points are converted into Gold Plasm, which can be spent to teach your ghosts new powers. This quasi-RPG feature means that you'll probably end up favoring certain ghosts over others, but each ghost has a starting set of abilities which makes them useful in the field.
Graphically Ghost Master doesn't stand out. The fully 3D levels are nice, but the game has some clipping issues and (when you can see a mortal's POV) the textures are low-res. Ghost Master has much better sound. I'm not sure if the music was composed for this game or borrowed from a library, but it works. Mortals use a form of Sims-speak, so you don't hear the same phrases recycled. Ambient sound effects are great, as is the amount of localized effects. When you zoom in with the camera, it sounds like you are zooming in with a microphone, too. The Bad Ghost Master has a pretty big discrepancy between the difficulty of the levels and the difficulty of freeing all the ghosts on a level. For the most part, the main mission objective is clearly stated and it's obvious what you need to do to complete it, but on a few levels, what you need to do isn't clear and figuring out how to rescue ghosts is downright nasty. While the challenge is welcome, the game could make it a little bit clearer about ghosts can effect/control mortals and change the environment. Trial and error is nice, but if it weren't for several walkthroughs, I could have easily lost interest on what turned out to be some of the more interesting levels.
I mentioned that graphics weren't impressive, but they are more of a detraction when it comes to certain ghostly powers. Clutterclaws, a spidery ghost, has several levels of a spider-attack, but they looked similar to me. Blood dripping down the walls looked more like ink soaking through a paper. Weather effects: rain, gusts, tempests, all seemed muted, sounding more impressive than they looked.
If Ghost Master has any huge visual flaws, they come in terms of clipping and its result on pathfinding. Mortals routinely walk into, and through, each other. They get hung up on doorways, stuck on corners, and each other. In levels where you really need mortals to go somewhere and do something, this becomes outright annoying.
Finally, Ghost Master could have been improved with some streamlining. The fact that you really don't know which ghosts you need for a mission before the mission starts means that you'll find yourself restarting a mission to pick a better team. And levelling up ghosts is nice, but it would be better to do so on the team selection screen (when you have an idea about which powers might come in handy) rather than scouring the base for them between missions. The Bottom Line Ghost Master is a fun game and while it sounds similar to something like Dungeon Keeper , you haven't played anything like this before. Fourteen levels may hint at a brief game, but puzzling out what to do extends the game's length and the number of missions reduces the amount of repetition and keeps the story focused. Ghost Master's self-awareness adds an additional level of freshness—where else can you find the Ghostbusters mixed-up with The Three Stooges, when's the last time you played a game that referenced M.A.S.H., and have you seen a witty blend of The Evil Dead and The Blair Witch Project ?
Sadly, coming up on three years from the game's original release, we have yet to hear of a sequel or have Empire Interactive release the tools the more-than-willing fan community needs for mods. A downloadable bonus level briefly extends the game's life (beyond the game's strong replayability) and clears up matters brought up by the game's cliffhanger ending, but currently the bonus level only works for the UK release and no reliable work-around has been found for other regions.
Windows · by Terrence Bosky (5375) · 2006
Who are THEY gonna call?
The Good In the grand tradition of Peter Molyneaux, we have 'Ghost Master'. The main idea of the game is quite simple: scare the bejesus out of unsuspecting people in their respective domiciles with your legion of ghosts.
At first you have a meager assortment of ghosts, and you will collect more increasingly powerful ghosts as you advance through the game. The ghosts belong to different classes with their own unique aspects. For example, Elemental ghosts can manipulate nature, Vapor ghosts influence emotions, Horror ghosts shock mortals with grotesque visions, etc. Within the classes, each ghost has its own individual power. The power is determined by their "fetter", aka a tangible object or place where a ghost can be bound, such television sets, bedrooms, or thoroughfares. If you've ever seen the 'Ghostbusters' films, you'll know all of this ahead of time.
The mechanics of the missions are very similar to games such 'Dungeon Keeper' or 'Black & White'. The interface itself even reminds me of the former. It may seem a bit clunky at first glance, but if you've played the aforementioned games, you'll have no difficulty.
After selecting a mission from a world map, much like 'Dungeon Keeper', you'll be taken to a screen to select the ghosts you want to use for the mission, or the game can choose for you. You are administered a supply of ectoplasm, which you mustn't waste, or the mission will fail. Once inside the mission, you must carefully place each ghost at their respective fetter in order to make everyone pee themselves with fright. As the ghosts scare the mortals, your supply of ectoplasm will increase. Of course, the opposite will occur if you're not scaring anyone.
This game is all about power and superiority, and I often found myself laughing maniacally as the pathetic mortals ran from the locale screaming and hands flailing. The manners in which one can frighten people are nearly endless as I attempted to find more effective placement methods for my haunts. Brilliant!
In addition, many of the missions are tributes (or parodies) of famous horror films; i.e. "The Calamityville Horror". The Bad The main issue with many god games is that the mission objectives often remain the same throughout the entire game, and 'Ghost Master' is not immune to this. "Scare the crap out of everyone" is certainly a fun objective, but it's the only one, and it can definitely cause boredom after a time.
The game's camera is among the worst I've ever seen in this genre. Rather than following a simple-yet-effective idea with the camera angles a la 'Dungeon Keeper', the game gives you too many viewing options, and you might find yourself struggling with finding a comfortable viewpoint rather than having fun. I myself found the "straight down" view to be the best.
Also, if you're expecting an undemanding type of game, you're gravely mistaken. Don't let the cartoonish aura fool you; this is most definitely a game of trial and error. You may have several goes at a mission before finding the combination of ghosts that works best for you. The Bottom Line This is a very enjoyable and imaginative game that puts refreshing spin on the god game genre. If you are a fan of any of Peter Molyneaux's work, or even Will Wright (creator of Sim City and The Sims), you will positively adore this game. Just don't expect a plug-and-play gaming experience.
Windows · by HandofShadow (49) · 2004
Not satisfied with the ending of Ghost Master ? There is an additional bonus scenario with a more "conclusive" finish that you can download. Class of Spook 'Em High is a 144M level that gives you a chance to unleash your veteran haunting force on (you guessed it) a high school. Along the way, you might also earn eternal peace for your haunters.
There is a catch however. The scenario is only for the UK release of the game (although it apparently works with some US versions also). You can find the bonus level with a web search for "bonus_Scenario.exe" (and other Ghost Master related terms).
Some U.S. editions of Ghost Master came with a coupon for a free copy of the movie Ghostbusters on DVD. The offer cost $3.95 for shipping and Handling and expired at the end of 2003.
Has references to popular horror movies like Evil Dead , Poltergeist , Ghostbusters , Sleepy hollow , Amityville Horror or Blair Witch Project . Also to TV shows like Emergency Room .
Information also contributed by ClydeFrog
Related Games

Related Sites +
Ghost Master Official Multi-Language Website
Ghost Master Fan site with news and resources
Ghost Master: Post Mortem 1 A thorough blog post by designer <moby developer="Chris Bateman">Chris Bateman</moby> about the development of the game (part one).
Ghost Master: Post Mortem 2 A thorough blog post by designer <moby developer="Chris Bateman">Chris Bateman</moby> about the development of the game (part two).
Official Webpage (Mac) The official product page for the Mac version of <em>Ghost Master</em> on the publisher's website, which provides a profile of the game, a trailer, hints and advice, a desktop wallpaper, a demo (English and Euro languages), and ordering information, among other such things.
The Horror, The Horror An Apple Games article about the Macintosh version of <em>Ghost Master</em> (October, 2003).
Identifiers +
MobyGames ID: 9400
Steam App: 6200
Wikipedia (en)
GOG.com: ghost_master
Are you familiar with this game? Help document and preserve this entry in video game history!
Alternate Title
Critic Review
Product Codes
Related Site
Release info
Contributors to this Entry
Game added by Spiral Lobster .
Macintosh added by Kabushi .
Additional contributors: Unicorn Lynx , Indra was here , Sciere , Der.Archivar , Ivan Napreenko , Zeppin , Patrick Bregger .
Game added June 12th, 2003. Last modified September 30th, 2023.
Advertisement
Ghost Master for Windows
V varies-with-devices
Security Status
Softonic review
Scare away humans in this ghost sim
Ghost Master is a strategy game from Sick Puppies where you will need to choose between a variety of ghost characters and interact with humans to achieve specific goals. In this simulation game, you have the ability to wreak havoc and unleash a league of ghosts upon the fictional town of Gravenville. 
It is filled with humor and mind-boggling puzzles for you to figure out. Much like in The Sims , certain actions done in the game can lead to unique outcomes . However, Ghost Master is more goal-oriented and requires you to create scenarios to make it past a level.
Fun gameplay and immersive world
Ghost Master artfully recreates scenes from your favorite horror films , which adds to its nostalgic feel. There are up to 15 adventures for you to go through, with each one having multiple possible outcomes depending on the choices you make. With the 3D camera, you can switch POVs between the ghosts and the humans to see what each scene looks like from a specific perspective.
Players will have to explore different areas of the town to solve puzzles and discover secrets hidden within that location. You have the opportunity to meet a number of human characters, as well. These AI-powered characters create hilarious interactions for you to watch, but they also have the ability to lead you to new locations or move objects around for you to use.
However, while the game is quite beloved for its classic gameplay, it does still have its fair share of downsides. The low resolution makes it hard to properly view the details of some settings and effects. Additionally, the pathfinder is quite a struggle to navigate . This makes it difficult to make your way around certain locations and reach your destination.
A classic you can still enjoy
In summary, there is a very good reason why Ghost Master is such a popular game. Despite issues regarding the graphics , the plot ultimately reels you in. It offers a good balance of horror elements and comedic timing. With different stories to explore within a major plotline, there's a lot for you to look forward to while playing the game.
Features scenes from iconic films
Allows you to change camera angles
Has a map full of areas to search
Unique character interactions
Low-quality resolution
Clumsy pathfinder
Ghost Master for PC
User reviews about ghost master.
Have you tried Ghost Master? Be the first to leave your opinion!
Explore More
ALIEN ANNIHILATION (ZX Spectrum Next)
Stop an alien invasion in this shoot-em-up game
What's up in a Kharkiv bomb shelter
Pixel RPG inspired by real-world events
Aurei Imperii Mod
Downloadable mod for turn-based strategy games
Realms Forgotten Mod
A free overhaul mod for Mount & Blade II: Bannerlord
Conquest: Frontier Wars
Conquest: Frontier Wars - A Deep Space Strategy Game
Sid Meier's Civilization® VI: Leader Pass
Free interactive and educational SIM expansion pack
Legend of Keepers
Be the boss of an evil company
Rising Kingdoms
Rising Kingdoms: A Classic Fantasy-Themed RTS Game
Apocalypse Mod
Free Command and Conquer Mod Bundle
Map Pack. Legends of Draenor Mod
Free custom map pack for Frozen Throne
Codename: Panzers, Phase One
A Full Version Strategy game for Windows
Orcs Must Die!
Defeat hordes of orcs without mercy
Related Articles
8 Best Software for Accounting Firms in 2023
LinkedIn dismisses over 650 employees at once to "reduce costs" while breaking profit records
This All-in-One PDF App for Mac and Windows is $40 for Life
The predictions from Marc Andreessen's manifesto: a population of 50 billion, the murder of AI…
Breaking news.
The Windows 11 AI Copilot could be the great revolution: it's a shame that almost no one uses it for this reason
Netflix's future is analog: they plan to open physical stores?!
Spider-Man wants to kill Mary Jane. How did we get to this!?
For a fee? No, free! Threads teaches an important lesson to Elon Musk
These are the 9 best apps to make the most out of iOS 17's Stand By mode
Best Tech & Gaming Deals in Amazon's October Prime Day 2023
Laws concerning the use of this software vary from country to country. We do not encourage or condone the use of this program if it is in violation of these laws.
In Softonic we scan all the files hosted on our platform to assess and avoid any potential harm for your device. Our team performs checks each time a new file is uploaded and periodically reviews files to confirm or update their status. This comprehensive process allows us to set a status for any downloadable file as follows:
It's extremely likely that this software program is clean.
What does this mean?
We have scanned the file and URLs associated with this software program in more than 50 of the world's leading antivirus services; no possible threat has been detected.
This software program is potentially malicious or may contain unwanted bundled software.
Why is the software program still available?
Based on our scan system, we have determined that these flags are possibly false positives .
What is a false positive?
It means a benign program is wrongfully flagged as malicious due to an overly broad detection signature or algorithm used in an antivirus program.
It's highly probable this software program is malicious or contains unwanted bundled software.
Why is this software program no longer available in our Catalog?
Based on our scan system, we have determined that these flags are likely to be real positives.
Your review for Ghost Master
Thank you for rating!
What do you think about Ghost Master? Do you recommend it? Why?
OOPS! This is embarrassing...
Something's gone terribly wrong. Try this instead
Latest Critic Reviews
Latest user reviews, where to buy, all platforms.
Based on 28 Critic Reviews
Critic Reviews
All Reviews
Positive Reviews
Mixed Reviews
Negative Reviews
User Reviews
Summary Grim spectres, mischievous gremlins, howling banshees, things that go bump in the night... and that's just your starting team! As an afterlife civil servant sent to Gravenville by the Haunter Committee, frighten lowly mortals from their homes and places of work in a game that puts you in charge of legions of ghosts, ghouls and spirits! Y ... Read More
PlayStation 2
Sick Puppies
Real-Time Strategy
Related Games
Company of Heroes
Sid Meier's Gettysburg!
Warcraft III: Reign of Chaos
Rome: Total War
RimWorld Console Edition
Myth: The Fallen Lords
Crusader Kings III
Black & White
Empire: Total War
Rise of Nations
Age of Mythology
Combat Mission: Barbarossa to Berlin
Homeworld: Cataclysm
Sacrifice (2000)
World in Conflict
Warcraft III: The Frozen Throne
Myth II: Soulblighter
Medieval: Total War
Rise of Nations: Thrones & Patriots
Medieval II: Total War
Related news.
Games Like 'Warhammer 40,000: Darktide' to Play Next
As fun as the latest in the franchise is, there are plenty of other cooperative shooters worthy of your time.
Games Like 'Crisis Core: Final Fantasy VII Reunion' to Play Next
'Crisis Core: Final Fantasy VII Reunion' is an intriguing RPG, but there are several titles that offer a similar experience.
2022 Game Award Winners, From 'Elden Ring' to 'Stray'
Danielle turchiano.
'God of War Ragnarök,' took home the most trophies, but 'Elden Ring' nabbed the top prize.
Games Like 'The Callisto Protocol' to Play Next
Once you've wrapped up 'The Callisto Protocol's' 13-hour campaign, there are plenty of other horror games to check out next.
Games Like 'Marvel's Midnight Suns' to Play Next
Whether you're seeking another strategy game or bombastic Marvel adventure, something is bound to catch your eye.
Games Like 'Gundam Evolution' to Play Next
If its mixed reviews have you pausing, consider playing these 10 games like 'Gundam Evolution.'
All categories
Subscriptions
Cities: Skylines II (PC) - Steam Key - GLOBAL
Ea sports fc 24 (pc) - origin key - global, cities: skylines ii | ultimate edition (pc) - steam key - global, the lords of the fallen | deluxe edition (pc) - steam key - global.
Sign in / Register
Bestsellers
Random Keys
Gear up for CS2 Sale
Save more with Plus
G2A.COM &nbsp G2A News Features Best Comedy Horror Games Ranked
Best Comedy Horror Games Ranked (From Chuckles to Chills)
Laughter often follows unfounded fear, as a method of relieving tension. Usually, it's just a nervous laughter, but what if it wasn't?
This is one of the reasons the Evil Dead series has had such a lasting appeal, horror and humor go hand in hand. While most games adjacent to the genre play it straight, going for scares and tension only, there are some games which recognize the comedic potential of horror and go straight for the funny jugular.
Below you'll find five such titles, all of which have a fair bit in common with various kinds of horror, but they provide just enough silliness and absurd to land closer to the silly side of the humor-horror spectrum.
Graveyard Keeper
Graveyard Keeper has one of the least funny openings to a comedy game you'll ever see, but after that you'll be dealing with talkative skeletons, revolutionary donkeys, and other fun NPCs.
You'll also need to restore a rundown graveyard to its full potential and do some farming on the side, Stardew Valley-style . Thankfully here you don't need to sleep if you have a way to replenish your energy.
It's more comedy than horror, however, your graveyard hides a mysterious dungeon below, bats and monsters spawn at night, and you can even become a necromancer if you have the DLC. But at its most basic, it's a management game with a silly theme and a good sense of humor.
Ghost Master
Ghost Master could count as a reverse horror, as you are a leader for a host of ghosts and your job is making mortal lives much scarier.
Sometimes all you must do is scare them away from the haunted house of your own making, other times there is something you must first manipulate them into doing. It's like a mixture of The Sims and Dungeon Keeper , with a bit of social engineering-based puzzles.
Ghost Master is very silly, full of pop culture references and exaggerated reactions mortals have to your scares. Even the ghosts you recruit are mostly humourous. On the other hand, some ghosts and their powers manage to be spooky even in this goofy game (looking at you, Shivers).
Yuppie Psycho
Beginning a new job can be incredibly stressful on its own, without the extra horror of a witch making the workplace much, much weirder than it has any right to be.
To make things worse, you're supposed to be the one who hunts the witch. Be ready for a lot of puzzles, plenty of workplace exploration and investigation, and virtually no combat ability to help you survive the dangers.
The game definitely delivers on the horror front, but there are quite a few elements which prevent it from being just a horror. The pixel graphics can look almost friendly, until you look closer, and there are some pointed jokes about corporate culture that easily cut through the horror.
Death Road to Canada
Death Road to Canada is a roguelike game about trying to escape from the zombie-overrun USA to its northern neighbor.
The journey is long, randomly generated and filled both with zombies and random encounters which might result in you being joined by other runaways. You'll also have to scavenge for food and other resources, or your road trip will end prematurely.
Despite all this, Death Road to Canada is…cute. The pixel art designs and overstated, yet relatively simple animations make even the most intense fights look fun, and the recruitable weirdos include many thinly veiled, but legally distinct pop culture references, such Rambeux or Tortuga.
Stubbs the Zombie in Rebel without a Pulse
Stubbs the Zombie in Rebel Without a Pulse is a game about starting your own zombie apocalypse.
You will eat people's brains to turn them into undead under your command, use parts of your body as weapons and tools, and enact your vengeance upon those who wronged you and disturbed your grave in a Punchbowl, Pennsylvania in a retrofuturistic version of American 1959.
It might sound like something that could be relatively serious, but it's not. Stubbs the Zombie is deliberately comedic, from a mockery of Patton's speech to a dance-off against the local police chief. It's all quite silly, highly stylized, and uses the retro-SF elements to great effect.
Thrilling laughs
This concludes our list, but there are more games which do a great job introducing comedy into horror scenarios with confidence and commitment. Some are mostly comedy, other are mostly horror, while others still manage to fall into both camps equally. Hopefully they'll be exactly what you need to make this Spooktober fun!

Sign in to add this item to your wishlist, follow it, or mark it as ignored
Sign in to see reasons why you may or may not like this based on your games, friends, and curators you follow.

Planned Release Date: 12 Dec, 2023
This game plans to unlock in approximately 7 weeks
About This Game

Play together with friends, or with random dudes (Up to 4 people).
Complete tasks together, earn money and exp together.

Lots of different maps.
Various tasks.
Lots of equipment.
Unique systems of using items.

System Requirements
Requires a 64-bit processor and operating system
OS: Windows 10 64Bit
Processor: AMD FX-4300
Memory: 4 GB RAM
Graphics: GTX 1650
DirectX: Version 9.0c
Network: Broadband Internet connection
Storage: 5 GB available space
Processor: Intel Core i5-10600 / AMD Ryzen 5 3600
Memory: 8 GB RAM
Graphics: RTX 2060
DirectX: Version 11
Storage: 20 GB available space
More like this
You can write your own review for this product to share your experience with the community. Use the area above the purchase buttons on this page to write your review.
You can use this widget-maker to generate a bit of HTML that can be embedded in your website to easily allow customers to purchase this game on Steam.
Enter up to 375 characters to add a description to your widget:
Copy and paste the HTML below into your website to make the above widget appear

Popular user-defined tags for this product: (?)
Sign in to add your own tags to this product.

Skull Dash : Ghost Master

This Halloween night, when darkness falls and the eerie howls of the wind are heard, we offer a unique entertainment experience for you and your friends. Skull Dash: Ghost Master offers you an adventure filled with 8 separate horror-themed mini-games. All games contain different tasks. Try to reach the highest score by using your reflexes. Happy Halloween.
Ghost Detective 12+
Solve your murder mystery, netflix, inc..
4.1 • 12 Ratings
Offers In-App Purchases
Screenshots
Description.
Available exclusively for Netflix members. You're a detective who's been killed on the job. Now as a ghost, your mission is clear: Find hidden objects and solve puzzles to catch your own murderer. Experience a new hidden object murder mystery crime game set in haunted New Orleans — where life's never boring and dying can get downright complicated. As a ghost detective, it's up to you to conduct a crime investigation by collecting important clues, looking for hidden objects and solving puzzles. Team up with valuable allies — both living and dead — to solve the mystery of who murdered you... and why. Find clues to solve the case and deliver justice from beyond the grave. Immerse yourself in a story-driven crime mystery investigation thriller like no other, filled with countless twists, turns and surprises. Unravel your own murder mystery through fun puzzles; identify criminal suspects; hunt for clues; and meet New Orleans' most colorful characters in this supernatural mystery where nothing's as it seems. Do you have what it takes to crack your own murder mystery? Features: • Explore vibrant New Orleans with a stunning open-world map and detailed 3D locations. • Hone your detective skills with challenging hidden object games in multiple play modes. • Play engaging match-3 puzzle games to save troubled ghosts and collect resources. • Investigate your own murder mystery by examining vital clues and using them to track suspects. Can you solve the trickiest mysteries? • Craft boosters and recipes by collecting rare ingredients. • Drive a riveting storyline of justice and redemption — your choices matter! • Challenge yourself to solve this murder mystery by finding your killer and winning the ultimate game of justice. - Created by Wooga GmbH.
Version 1.4.1
We're always working to bring you the best Netflix Games experience. In this release, we've added new content updates for more exciting gameplay.
Ratings and Reviews
Fun, but get ready to grind..
This game is fun, but it doesn't take long to see that this has the trappings of a F2P game. So far, the novelty has not worn off, but I wonder when I'll get tired of playing the same thing over and over again to get all the items to assemble or solve the puzzles. Also, the Lost Soul mechanic is a welcome surprise. Could play a game of just that.
Liked it but spectral binders are too hard to earn
The game was going good, I was glad it wasn't actually sunset and just turned into a premium nextflix game. I still HATE the spectral binders. I enjoy how easy it is to keep track, 3 colors, each for different collection types. I just can't get enough of the green ones, which of course is for the story collections. These games (hidden city, seekers notes, etc) usually have an in game friend option where you can gift each other these items to assemble collections, but this is only by yourself, so it's very tedious to keep getting these by searching scenes and buying them in the store. I've run out of coins, I was enjoying the game…sad to hit an annoying roadblock. The story is very interesting though.
Uh, sure…whatever
As a "free" to play mobile game this is an average blend of hidden object and match 3 puzzles, with above average production values. Fine. But what is Netflix's angle here? I don't see how they're going to make any money off of this, and it has no tie ins to any of their IP, so what's the point? This all just feels so redundant. That said, I do find myself reaching for the game during the inevitable mid-season slow points of their shows, so it is keeping my eyeballs in their eco system. What a dumb future we inhabit.
App Privacy
The developer, Netflix, Inc. , indicated that the app's privacy practices may include handling of data as described below. For more information, see the developer's privacy policy .
Data Linked to You
The following data may be collected and linked to your identity:
Contact Info
User Content
Identifiers
Diagnostics
Privacy practices may vary, for example, based on the features you use or your age. Learn More
Information
English, Japanese, Korean, Traditional Chinese
Netflix Standard Plan $15.49
App Support
Privacy Policy
More By This Developer
Netflix Stories: Love Is Blind
Bloons TD 6 NETFLIX
Storyteller
THTH: Love Is a Game NETFLIX
FAST Speed Test
You Might Also Like
An Elmwood Trail
New York Mysteries 5
Design Makers
Hidden Escape Game Mysteries
Lost Lands 8
ReDrawn: The Tower
What is Hamas, and why did it attack Israel now?
An earlier version of this article incorrectly described Hamas's aim as the creation of a Palestinian state along the borders that existed before the 1967 war. Hamas does not recognize the existence of Israel and is committed to replacing it through armed struggle with a Palestinian state stretching from the Mediterranean Sea to the Jordan River. In addition, an earlier version of this article inaccurately characterized Qatar's relationship with Hamas. Qatar works with Hamas to provide humanitarian assistance to civilians in the Gaza Strip, but it does not directly support the group. The article has been corrected.
Israel declared war against Hamas on Sunday, following a surprise attack by the Palestinian militant group based in Gaza that included the taking of civilian hostages at a music festival, where at least 260 bodies have been recovered. Israeli security forces, caught off guard, have pounded the Gaza Strip with retaliatory strikes, and U.S. officials said they expect Israel to soon launch a ground incursion into the enclave as violence escalates in the conflict-ridden region.
Israel is searching for more than 100 hostages, including Americans, believed to have been taken to Gaza by Hamas. President Biden labeled the actions of Hamas as "beyond the pale" in a speech Wednesday.
Since winning legislative elections in 2006, Hamas has repeatedly attacked Israel with rockets and mortars, emerging as a defiant adversary. Israel has retaliated with its superior firepower and a punishing blockade, restricting imports and the movement of civilians in a strategy of collective punishment. The blockade and recurring Israeli strikes have contributed to Gaza's poor infrastructure and living conditions. Israel declared a full siege of the enclave on Monday, with Defense Minister Yoav Gallant promising "no electricity, no food, no fuel" and calling Hamas militants "savages."
The Gaza Strip and its history, explained
Here's what to know about Hamas and the latest violence .
Israel-Gaza war
President Biden will visit Israel on Wednesday to show solidarity "in the face of Hamas's brutal terrorist attack " before traveling to Jordan to discuss Gaza's humanitarian crisis . Follow the latest news and live updates .
Hostages: Israeli officials say Hamas militants abducted about 200 hostages in a highly organized attack on Israel . Among those abducted from their homes or seized from a music festival are a mother, her two young daughters , a restaurant manager and a DJ. Here's what we know about the hostages taken from Israel .
Israeli-Palestinian conflict: Here is a timeline of the decades-old conflict and what to know about the more recent violence in Israel and Gaza . The Hamas -controlled Gaza Strip has a complicated history , and its rulers have long been at odds with the Palestinian Authority , the U.S.-backed government in the West Bank.
Americans killed: At least 30 U.S. citizens have been killed. Here's what we know about how the United States is getting involved in the Israel-Gaza war and how other foreign nationals were affected . This is how world leaders are reacting to the war .