Songwriter Interviews
Song Writing
Fact or Fiction
They're Playing My Song
Songfacts Pages
Songwriting Legends
Songfacts Podcast
Amanda Flinner
Bruce Pollock
Corey O'Flanagan
Dan MacIntosh
Laura Antonelli
Leslie Michele Derrough
Maggie Grimason
Nicole Roberge
Roger Catlin
Shawna Ortega
Trevor Morelli
Laurie (Strange Things Happen) by Dickey Lee
Last night at the dance I met Laurie So lovely and warm, an angel of a girl Last night I fell in love with Laurie Strange things happen in this world As I walked her home She said it was her birthday I pulled her close and said "Will I see you anymore?" Then suddenly she asked for my sweater And said that she was very, very cold I kissed her goodnight At her door and started home Then thought about my sweater And went right back instead I knocked at her door and a man appeared I told why I'd come, then he said "You're wrong, son You weren't with my daughter How can you be so cruel To come to me this way? My Laurie left this world on her birthday She died a year ago today" A strange force drew me to the graveyard I stood in the dark I saw the shadows wave And then I looked and saw my sweater Lyin' there upon her grave Strange things happen in this world Writer/s: Milton Addington Publisher: Universal Music Publishing Group Lyrics licensed and provided by LyricFind
More songs from Dickey Lee
More songs with girls' names in the title
More songs inspired by newspaper or magazine articles
More songs popular at Halloween
More songs about death
More songs from 1965
Laurie (Strange Things Happen) Songfacts
Comments: 6
James from Diamond Bar Ca What a Tune - Dickey Lee sings it perfectly and many Taxi Drivers report picking up Ghosts - Number 14 because some of the big stations wouldn't play it - Too topical and controversial ? If they all played it - Easy Number 1 -
Larry from Sacramento Ca This story was not that original. In my Spanish class in 1963 we had a reader called "Vente Cuentos del siglo XX" (Twenty stories from the 20th Century) - presumably well-known ones. One of them was this exact story. I am not saying that 15-year old girl plagerized the story - especially if she was not in advanced Spanish. It is a neat and touching story and could have been imagined by more than one person independently. (I'm kinda surprised I never saw it on Twilight Zone...)
Rocky from Fort Smith, Ar This song came out way before I was born. I first heard it at about 5 yrs old on a Halloween radio special. It creeped me out, but I loved it. Years later, I read a book on factual ghost encounters & I saw it in there. Thanks to "Edward of Henderson, NV" because I think the story in the book was on "The Vanishing Hitchhiker." Thanks to Dickey Lee for recording this song & bringing it into the music scene.
Rotunda from Tulsa, Ok This song was on the charts in 1965 when I was in high school. I liked it because it was spooky. My boyfriend in high school bought the record, but I didn't. Every record store I look in already sold out. Back then, I heard about the story even before I heard the record. I think I read it in a newspaper. Well, anyway these days my kids hear it on these Halloween radio shows & sometimes I even listen in too. It even brings back memories of 1965, like at the teen dance parties we used to have & when this record was played no one would dance to it. Too slow. Too spooky. But it's a good record.
Edward from Henderson, Nv This story is more familiar today, as the urban legend of "The Vanishing Hitchhiker."
Joel from Columbia, Sc Surely this song had something to do with the movie. Jamie Lee Curtis played Laurie Strode and odd things did keep happening. LOL
More Songfacts:
The voice is that says "here we go" in the AJR song "Bang!" belongs to Charlie Pellett, the announcer on the New York City subway ("stand clear of the closing doors, please").
The Sound of Silence Simon & Garfunkel
The first release of "The Sound Of Silence" was acoustic, and went nowhere. It became Simon & Garfunkel's first hit when a producer at their label overdubbed it with electric instruments.
(Don't Fear) The Reaper Blue Öyster Cult
Buck Dharma of Blue Oyster Cult wrote "(Don't Fear) The Reaper" after he was diagnosed with a heart condition and started thinking about his own mortality.
Let's Dance David Bowie
Stevie Ray Vaughan played lead guitar on the David Bowie song "Let's Dance."
Back In The U.S.S.R. The Beatles
There was a rumor in the Soviet Union that The Beatles had secretly visited the U.S.S.R. and given a private concert for the children of top Communist party members. They believed the song "Back In The U.S.S.R." was written because of the concert. Actually, some fans still believe so.
Uncle John's Band Grateful Dead
"Uncle John's Band" by the Grateful Dead was the first time the phrase "God Damn" appeared in a commercially-released song.
Editor's Picks
History Of Rock Song Writing
An interview with Dr. John Covach, music professor at the University of Rochester whose free online courses have become wildly popular.
Vanessa Carlton Songwriter Interviews
The "A Thousand Miles" singer on what she thinks of her song being used in White Chicks and how she captured a song from a dream.
Edwin McCain Songwriter Interviews
"I'll Be" was what Edwin called his "Hail Mary" song. He says it proves "intention of the songwriter is 180 degrees from potential interpretation by an audience."
Album Cover Inspirations Song Writing
Some album art was at least "inspired" by others. A look at some very similar covers.
American Hits With Foreign Titles Song Writing
What are the biggest US hits with French, Spanish (not "Rico Suave"), Italian, Scottish, Greek, and Japanese titles?
Billy Gould of Faith No More Songwriter Interviews
Faith No More's bassist, Billy Gould, chats to us about his two new experimental projects, The Talking Book and House of Hayduk, and also shares some stories from the FNM days.
Songfacts® Newsletter
A monthly update on our latest interviews, stories and added songs
Information
Terms of Service
Our Privacy Policy
Google Privacy Policy
Songfacts API
Music History Calendar
Song Licensing
Affiliate Disclosure
Contribution
Suggest a Songfact or Artistfact
Message Boards
Songfacts Writers
©2023 Songfacts, LLC
Justin Bieber and Diane Keaton Work Through Grief in 'Ghost' Video
Althea Legaspi
Justin Bieber and his video grandmother, better known as Diane Keaton , spend quality time together after tragedy strikes in the tearjerker video for "Ghost." It's Bieber's latest single from sixth album Justice , which arrived in March.
The Colin Tilley-directed clip opens on the death of his grandfather. While grief never completely goes away, the grandmother and grandson find ways to connect and rediscover joy, hanging out on a scenic beach and toasting and dancing at a bar. Life goes on as he encourages her to date again.
"And if you can't be next to me/Your memory is ecstasy," Bieber sings on the heartrending ballad. "I miss you more than life/I miss you more than life."
Prior to the video dropping, Keaton shared her excitement about starring in the visual. "AM I DREAMING??? WHAT AN HONOR IT WAS TO WORK WITH JUSTIN BIEBER AND HIS INCREDIBLE TEAM!!!" captioned her Instagram post . She also thanked Bieber on a post he shared previewing the video .
Bieber performed "Ghost" at the 2021 MTV Video Music Awards in September. The singer also announced he would drop three new(ish) songs from Justice (The Complete Edition) . "Red Eye," "Angels Speak" and "Hailey" arrived Thursday at midnight. On Friday, the Michael D. Ratner-directed documentary, Justin Bieber: Our World , will make its worldwide premiere on Amazon Prime via Amazon Studios.
Helado Negro Previews 'Phasor' LP With Stress Scrolling-Themed 'LFO'
Britney spears reveals she had an abortion while dating justin timberlake.
Raye Turns 'My 21st Century Blues' Into Choir-Backed Symphony With Cinematic Live Album
No, Alicia Keys Is Not Invoking the Israel-Hamas War With Deleted 'Paragliding' Post
Keys Distinction
By Jon Blistein
Feist Embraces 'Hiding Out in the Open' on 'The Tonight Show'
Most Popular
Taylor swift crashes 'saturday night live' premiere to introduce ice spice — after travis kelce's cameo, 'daredevil' hits reset button as marvel overhauls its tv business, eric trump has found himself in hot water when one of the family's financial aides shed light on a certain phone call, yayoi kusama expresses "deep regret" for anti-black statements ahead of exhibition at sfmoma, you might also like, oscars announce executive producers, showrunner and creative teams for 96th ceremony, scarlett johansson goes minimalist in black michael kors collection dress to god's love we deliver golden heart awards 2023, future's user-friendly app gives everyone confidence in the gym, hear a track off the philip glass and paul leonard-morgan score for errol morris' john le carré doc, zelus series a points to sports analytics' continued growth potential.
Rolling Stone is a part of Penske Media Corporation. © 2023 Rolling Stone, LLC. All rights reserved.
Verify it's you
Please log in.

This is additional content for Ghost Guy , but does not include the base game.

Sign in to add this item to your wishlist, follow it, or mark it as ignored
Sign in to see reasons why you may or may not like this based on your games, friends, and curators you follow.
Downloadable Soundtrack
Buy ghost guy soundtrack, buy ghost guy + soundtrack.
Includes 2 items: Ghost Guy , Ghost Guy Soundtrack
About This Content
Track listing, system requirements.
Storage: 30 MB available space
You can write your own review for this product to share your experience with the community. Use the area above the purchase buttons on this page to write your review.

You can use this widget-maker to generate a bit of HTML that can be embedded in your website to easily allow customers to purchase this game on Steam.
Enter up to 375 characters to add a description to your widget:
Copy and paste the HTML below into your website to make the above widget appear

Popular user-defined tags for this product: (?)
Sign in to add your own tags to this product.

Today's news
Skullduggery podcast
Conspiracyland
My Portfolio
Personal finance
Daily Fantasy
Horse Racing
GameChannel
Team apparel and gear
Shop BreakingT Shirts
Entertainment
Style and beauty
Privacy Dashboard
Yahoo Entertainment
'ghost' turns 25: how that sexy pottery scene became one of the most romantic movie moments ever.
Demi Moore and Patrick Swayze make some pottery (Everett)
In the middle of the night, a woman sits alone at a pottery wheel. A vintage jukebox in her apartment switches records, and "Unchained Melody" by the Righteous Brothers pours into the room. Her boyfriend, shirtless, approaches, sits behind her, and reaches out his hand, accidentally ruining her pot. No matter — they begin a new one together, his hands interlaced with hers, stroking the wet clay. He begins kissing her, and she leaps into his arms, the pottery wheel abandoned in the heat of passion.
Sure, it sounds ridiculous on the page — but on the big screen in 1990, with Demi Moore and Patrick Swayze as the clay-spattered couple, it was pure magic. This is the scene everyone thinks of when they think of Ghost, the supernatural romance that opened in theaters 25 years ago this week. The film starred Moore as artist Molly and Swayze as her banker boyfriend Sam, who dies at the hands of a mugger and must find a way to communicate with Molly from beyond the grave. The pottery scene takes place early in the film, before his death, and it shows the audience everything we need to know about the passion between these two people. Like most great movie moments, the scene came about through a combination of hard work and happy accidents. "We had no idea that was going to turn into the most famous love scene in history," Patrick Swayze said in a Ghost DVD featurette. "We were just actors trying to do the best job in the world." Here's a brief history of the scene that made millions of people consider, just for a moment, taking up pottery as a hobby.
Watch the pottery scene from 'Ghost.'
When screenwriter Bruce Joel Rubin first conceived of the character of Molly, he wrote her as a wood sculptor in the vein of '60s artist Marisol . "I envisioned her with these big blocks of wood and with big hammers and really going at it and really powerful," Rubin recalled in a DVD featurette about the scene. But director Jerry Zucker worried that the idea was "a cliché." During a scoring session for his 1988 comedy The Naked Gun, Zucker noticed one of the sound editors reading a pottery magazine and had the revelation that Molly should work with clay. Rubin liked the idea, and since his wife was a potter, he had no trouble with the rewrite. (Little did he suspect, however, that he was bringing a lifetime's worth of dirty jokes on himself. "Now when people come over to my house and see the pottery studio, they wink at me, 'Oh, now we know what you do at night,'" Rubin told the Chicago Tribune in 1991.) Molly became a clay artist, and the pottery scene emerged.
To prepare for her role, Moore took a few pot-throwing lessons. "I just didn't want my pot to wobble," she said in a Ghost featurette. "It was like a sure-fire sign that I was no good, and I was faking it." Swayze didn't receive any formal training, but he did sit at the wheel to rehearse the scene with Moore — which was when Zucker got his first inkling of how hot the finished scene could be.
"When we did the rehearsal, I just remember that it was sexy enough that it embarrassed Patrick and Demi a little bit when they were doing it," Zucker said on the Ghost DVD commentary. "They both had all their clothes on… but it was still… even then, there was something about it that was sensual."
On the day of shooting, the two actors and a small crew filmed on a closed set. Professional potters were on hand, and they started some of the pots in the scene, which Moore then completed on camera. But working with the pottery wheel proved challenging from a technical standpoint. "There's a lot of footage of things flopping and spattering," Zucker admitted. Production designer Jane Musky recalled the challenge of achieving "that wetness, so it was sensual, but not that it splattered all over their faces."
Swayze claimed that he didn't mind the mess. In Wendy Leigh's biography Patrick Swayze: One Last Dance, he's quoted as saying, "Getting all that mud stuff all over my arms — that was pretty sexy. Definitely got my juices going."
At the same time, Swayze has admitted that he finds shooting love scenes extremely nerve-wracking. "I always felt extra pressure, since I was supposed to be Mr. Sexy, if you believed all the magazines," Swayze wrote in his autobiography Time of My Life . "Of all the scenes I ever shot, I probably felt least confident about the love scenes. So it's ironic that the clip of Demi and me at the pottery wheel is one of the best known of my whole career." In Leigh's biography, she reveals that Swayze rehearsed the Ghost scene with his wife Lisa Niemi in order to get past his embarrassment. Even so, Demi Moore claimed that "Patrick's face turned bright red when we would even talk about the [love] scene."
Moore, too, felt awkward during filming — particularly when the pottery scene transitioned into a full-on make-out session. In a 1991 People interview , she said that doing the scene with Swayze "felt like we were in high school on a first date. And here we had to act like we had known each other and were comfortable with each other. We were all arms. His face was so beet red! I would say, 'Please don't let my breast be exposed.' And he would say, 'Okay.' If he noticed my shirt coming up over my rear, he would pull it down. We finally just said, 'I'm really nervous and I hate this.' Then it was okay."
'Ghost' (Everett)
And yet, it was clear to everyone present that Swayze and Moore were magic onscreen. One of the scene's most endearing moments — when Swayze reaches over to help with the pot and accidentally collapses it — was unplanned.
"Nobody expected [the pot] to fall," said Rubin. "Demi recovered so quickly…. She wasn't angry, she wasn't disappointed. In a way, the whole nature of their relationship was shown in that moment."
The heat of the make-out scene was also more intense than anyone anticipated. "It was one of those times in both of our careers when something happened and both of us came alive," said Swayze. Wrote the star in his autobiography: "Demi was really good in these situations. She was very warm — much warmer than she'd been in the other scenes we shot together. She showed a vulnerability that was very attractive, and that really came through onscreen." The footage was so sensuous that, after seeing the dailies, Zucker decided not to shoot a more explicit sex scene that was in the script. (During the same sequence, Molly and Sam were supposed to make love under a sheet that covered one of Molly's sculptures.)
This decision to cut the extended scene led to a continuity error that fans point out to this day: Between the pottery wheel and the groping session, the couple's clay-covered hands become magically clean. On the DVD commentary, Zucker is unapologetic. "I just assumed that it was a time cut, that they didn't get up right from the machine and go right to this," he said. Then he added, "Actually, I just didn't assume anything. I just wanted their hands to be not all full of clay."
The other key element to the pottery scene, of course, is the song — a contribution from producer Lisa Weinstein, who brought Zucker a cassette tape of "Unchained Melody" during filming. "The longing of that music, the pain of the music is wonderful," said Zucker. Coincidentally, Righteous Brothers singer Bill Medley also sang "Time of My Life," the theme song from Swayze's biggest hit before Ghost , 1987's Dirty Dancing. "I think we're gonna have to do a duet soon or something," Swayze joked in a 1990 interview .
Medley himself received a major career boost from Ghost. Written for the forgotten 1955 prison film Unchained (hence the title) and recorded by the Righteous Brothers in 1965, "Unchained Melody" became a resurgent hit in 1990, climbing to No. 19 on the Billboard Hot 100. Even more impressive: It made Medley cool again. "My kids were about nine and ten at the time, and all of a sudden I became the hero of the neighborhood," he told Rolling Stone in 2003 .
Ghost was a massive hit — the highest-grossing film globally of 1990, besting Home Alone and Pretty Woman — and the pottery scene became instantly iconic. Pop culture has since become cluttered with parodies and homages; faux-sensuous pot-throwing scenes have been featured in the film Naked Gun 2 ½ (directed by Jerry Zucker's brother David), and on Family Guy , Glee , Two and a Half Men , Community , and Late Night with Jimmy Fallon , to name a few. An Iowa reporter made headlines two years ago when he spoofed the scene during a live interview at a Cedar Rapids ceramics studio. Swayze and Moore's scene is frequently cited as one of the sexiest , most romantic film moments of all time.
A pottery teacher explains his "zero 'Ghost' tolerance policy" in this clip from 'Community:'
Before his death from pancreatic cancer in 2009, Patrick Swayze spoke proudly of the pottery scene. "I was happy — and relieved — with how it turned out," he wrote in his autobiography. "Demi and I had managed to capture a moment between these two people that made everything that happened later in the story feel that much more wrenching and emotional."
Related: How Audiences Fell for 'My Heart Will Go On': Remembering James Horner's Hit 'Titanic' Ballad
Related: How the Famous 'I Love You/I Know' Scene From 'The Empire Strikes Back' Really Came Together
Related: The 'Star Wars' Trash Compactor: Dirty Secrets From the Franchise's Smelliest Scene
Recommended Stories
Fantasy football: players to drop for your week 7 waiver wire pickups.
It's not an easy week to drop players with six teams on bye and navigating injuries, but Jennifer Eakins still has some names you might be better off without.
Everything we know about Black Friday 2023, plus experts' best shopping strategies
Shop the best deals of the year at Amazon, Walmart, Best Buy and all the other usual suspects.
What is delayed ejaculation? Here's what you need to know about this little-talked about problem
Delayed ejaculation is considered the least studied and least understood of male sexual dysfunctions. Here's what you need to know.
Maren Morris files for divorce from Ryan Hurd after 5 years of marriage
Morris, 33, and Hurd, 36, met collaborating on a song in 2013. They separated earlier this month, according to documents.
Rams coach Sean McVay confirms arrest of starting CB Derion Kendrick
Kendrick, 23, has started all six of the Rams' games this season.
Cowboys and Chargers have a pregame fight before their 'Monday Night Football' game
The Chargers and Cowboys got things going on Monday with a pregame brawl.
FTX execs blew through $8B; testimony reveals how
Singh's testimony, which kicked off the third week of Bankman-Fried's trial, provides fresh details of exactly where that money went. Singh, who has already pled guilty to fraud, money laundering and violation of campaign finance laws, said Monday that he learned of the massive hole in Alameda's books as a result of a coding error that "prevented the correct accounting" of user deposits by around $8 billion. Singh's testimony helps corroborate the statements given by three previous prosecution witnesses, all of whom were in Bankman-Fried's inner circle: FTX CTO Gary Wang, Alameda CEO Caroline Ellison and FTX engineer Adam Yedidia.
Fantasy Football Early Week 7 Waiver Wire Pickups
Sunday in Week 6 brought with it another series of injuries and unexpected performances. Check out a few players who could help boost lineups in Week 7.
Trump's mic fails him, but late-night comedy writers don't fail to notice
Never at a loss for words but at a loss for sound, Trump's audio difficulties provide irresistible fodder for late-night hosts.
NFL Power Rankings: After top teams stumble, who is the NFL's best team?
It's mid-October, and there are no undefeated teams left in the NFL.
What is Hamas, and why did it attack Israel now?
An earlier version of this article incorrectly described Hamas's aim as the creation of a Palestinian state along the borders that existed before the 1967 war. Hamas does not recognize the existence of Israel and is committed to replacing it through armed struggle with a Palestinian state stretching from the Mediterranean Sea to the Jordan River. In addition, an earlier version of this article inaccurately characterized Qatar's relationship with Hamas. Qatar works with Hamas to provide humanitarian assistance to civilians in the Gaza Strip, but it does not directly support the group. The article has been corrected.
Israel declared war against Hamas on Sunday, following a surprise attack by the Palestinian militant group based in Gaza that included the taking of civilian hostages at a music festival, where at least 260 bodies have been recovered. Israeli security forces, caught off guard, have pounded the Gaza Strip with retaliatory strikes, and U.S. officials said they expect Israel to soon launch a ground incursion into the enclave as violence escalates in the conflict-ridden region.
Israel is searching for more than 100 hostages, including Americans, believed to have been taken to Gaza by Hamas. President Biden labeled the actions of Hamas as "beyond the pale" in a speech Wednesday.
Since winning legislative elections in 2006, Hamas has repeatedly attacked Israel with rockets and mortars, emerging as a defiant adversary. Israel has retaliated with its superior firepower and a punishing blockade, restricting imports and the movement of civilians in a strategy of collective punishment. The blockade and recurring Israeli strikes have contributed to Gaza's poor infrastructure and living conditions. Israel declared a full siege of the enclave on Monday, with Defense Minister Yoav Gallant promising "no electricity, no food, no fuel" and calling Hamas militants "savages."
The Gaza Strip and its history, explained
Here's what to know about Hamas and the latest violence .
Israel-Gaza war
President Biden warned that a new Israeli occupation of Gaza would be a "big mistake" as food and water supplies run dangerously low for Palestinian residents. Follow the latest news and live updates .
Hostages: Israeli officials say Hamas militants abducted about 200 hostages in a highly organized attack on Israel . Among those abducted from their homes or seized from a music festival are a mother, her two young daughters , a restaurant manager and a DJ. Here's what we know about the hostages taken from Israel .
Israeli-Palestinian conflict: Here is a timeline of the decades-old conflict and what to know about the more recent violence in Israel and Gaza . The Hamas -controlled Gaza Strip has a complicated history , and its rulers have long been at odds with the Palestinian Authority , the U.S.-backed government in the West Bank.
Americans killed: At least 30 U.S. citizens have been killed. Here's what we know about how the United States is getting involved in the Israel-Gaza war and how other foreign nationals were affected .

Originally posted by Vel : Don't attack him, he's not intended to be killed early game. Go on, get some upgrades etc... and then come back ;) He's not going anyway. Also, if that green man is hard, wait till you see other bosses down there! (Looking at you The Ogre
Originally posted by Đeath'ş Aļļ | Horst ♥♥♥♥♥ : Actualy i like this enemy Its literaly exp sponge, you can milk this guy over and over and over. In beggining i keep tried to kill him, until i had over 1000 exps, good bonus to start.

Report this post

Spotify is currently not available in your country.
Follow us online to find out when we launch., spotify gives you instant access to millions of songs – from old favorites to the latest hits. just hit play to stream anything you like..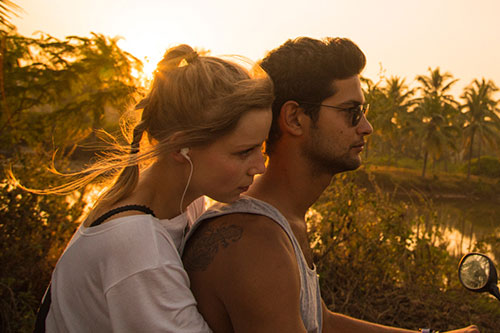 Listen everywhere
Spotify works on your computer, mobile, tablet and TV.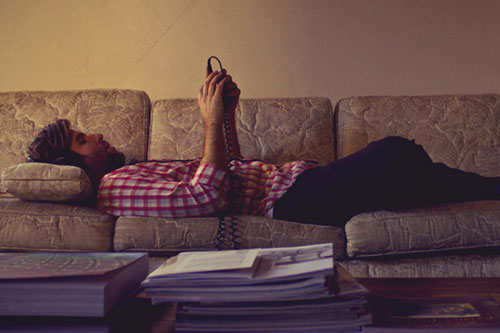 Unlimited, ad-free music
No ads. No interruptions. Just music.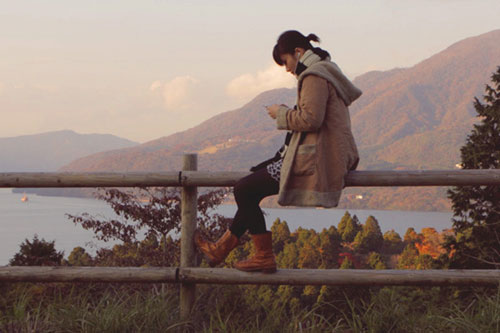 Download music & listen offline
Keep playing, even when you don't have a connection.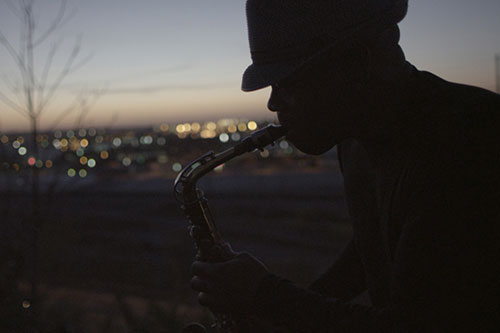 Premium sounds better
Get ready for incredible sound quality.