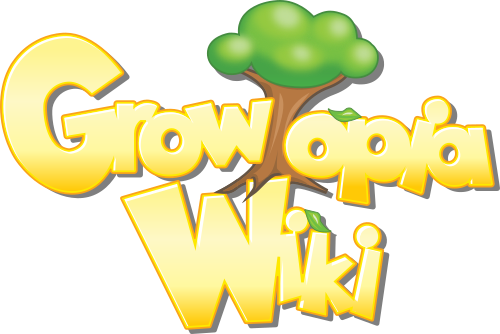 Non-solid Blocks
Pages with new tables
Easter Week
Unsplicable
Bahasa Indonesia
Easter Egg - Growtopia
  Easter Egg - Growtopia
Easter Egg - Growtopia is an unsplicable non-solid foreground block which was added as part of Easter Week 2019 .
Function [ ]
When placed, Easter Egg - Growtopia serves a purely aesthetic purpose.
Possibilities [ ]
1 Wonder Week/2023
2 Guide:Startopia
3 Crack-a-lackin Kraken
Welcome to the Growtopia Forums, be sure to check out the FAQ . You have to register before you can post. Click the sign up link above to proceed. To start viewing messages, select the forum that you want to visit from the selection below.
Announcement
Getting to 125 with no farming (ghost).
Latest Activity
Time All Time Today Last Week Last Month
Show All Discussions only Photos only Videos only Links only Polls only Events only
Join Date: Dec 2016
Posts: 1213
Join Date: May 2020
Posts: 1254
Join Date: Feb 2019
Posts: 1909
Join Date: May 2021
Posts: 3714

Privacy Policy
Do Not Sell My Personal Information
warning Prices are for reference only. Always double check in-game to make sure.
Easter egg - ghost.
Price: loading...
- Item Price Information
Price Status: STABLE
Demand Status: STABLE
Source: BUYEGG
Edited 2y ago by izwarkamil
The above price may be outdated
Item Price History
Graph not showing? Try clearing your cache, disabling your AdBlocker, or using another browser. If the issue persists, click here to join our Discord server and notify us!
The GrowStocks Gazette
May 1st: Item of the Month!
The new Item of the Month Plasma Heart and Harmony's Subscriber Item Pink Platforms are out now! Go check them out!
Find more details about the May update in Ubidev's Changelog and Fixes here:
Forum Announcement
May 1st brings extra gems! Tapjoy payouts have been doubled permanently!
The Growtopia Survey for the Grow4Good charity event is now open!
Complete the survey on your mobile device to let us know what you think!
Happy browsing, everyone!
- The GrowStocks Team
Report Item
Please fill in the below form to report an item to the team.
Why are you reporting this item?
Wrong price
What is item's current price? (e.g. 1/10 to say 1 item costs 10 World Locks)
Beep boop... Boop beep?