Reincarnation Colosseum - Using The Weakest Skills In Order To Defeat The Strongest Women And Create A Slave Harem
I Was Reincarnated On An Island Where The Strongest Species Live So I Will Enjoy A Peaceful Life On This Island
Catastrophic Necromancer
Invincible After A Hundred Years Of Seclusion
Since I'Ve Entered The World Of Romantic Comedy Manga, I'Ll Do My Best To Make The Losing Heroine Happy
Transcension Academy
I Became An Evolving Space Monster
Drawing: The Greatest Mangaka Becomes A Skilled "Martial Artist" In Another World
Yuusha Party O Oida Sareta Kiyou Binbou
Isekai Tensei De Kenja Ni Natte Boukensha Seikatsu
Imiko To Yobareta Shoukanshi
Zatsuyou Fuyojutsushi Ga Jibun No Saikyou Ni Kizuku Made
Isekai De Haishin Katsudou Wo Shitara Tairyou No Yandere Shinja Wo Umidashite Shimatta Ken
Superhuman Era
Isekai De Cheat Skill Wo Te Ni Shita Ore Wa, Genjitsu Sekai Wo Mo Musou Suru ~Level Up Wa Jinsei Wo Kaeta~
Fusion Fantasy: I, Invincibility Starting As The Prodigal!
I'm Dating A Dark Summoner
Isekai Apocalypse Mynoghra ~The Conquest Of The World Starts With The Civilization Of Ruin~
Skill Lender's Retrieving (Tale) ~I Told You It's 10% Per 10 Days At First, Didn't I~
Magic Level 99990000 All-Attribute Great Sage
Konyaku Haki Sareta Reijo Wo Hirotta Ore Ga, Ikenai Koto Wo Oshiekomu Oishi Mono Wo Tabesasete Oshare Wo Sasete, Sekaichi Shiawasena Shojo Ni Produce!
Mikadono Sanshimai Wa Angai, Choroi
Tensei Shitekara 40-Nen. Sorosoro, Ojisan Mo Koi Ga Shitai. Nidome No Jinsei Wa Harem Route?!
The Gal Who Was Meant To Confess To Me As A Game Punishment Has Apparently Fallen In Love With Me
Updated : Oct 14,2023 - 13:01 PM
View : 873.2K
MangaNato.com rate : 3.94 / 5 - 204 votes
Description :
Chapter name View Uploaded
Chapter 42.1 971 Oct 14,23
Chapter 42 900 Oct 14,23
Chapter 41 1.1K Oct 14,23
Chapter 40 2.8K Sep 23,23
Chapter 39 2K Sep 22,23
Chapter 38 2.5K Sep 12,23
Chapter 37 2.3K Sep 10,23
Chapter 36 2.3K Sep 10,23
Chapter 35 2.6K Sep 09,23
Chapter 34 1.5K Sep 09,23
Chapter 33 2.1K Sep 09,23
Chapter 32 3.7K Aug 17,23
Chapter 31 3K Aug 17,23
Chapter 30 3K Aug 17,23
Chapter 29 2.9K Aug 16,23
Chapter 28 2.7K Aug 16,23
Chapter 27 2.9K Aug 16,23
Chapter 26 10.6K Feb 07,23
Chapter 25 6.2K Feb 07,23
Chapter 24 5.9K Feb 07,23
Chapter 23 5.8K Feb 07,23
Chapter 22 5.7K Feb 07,23
Chapter 21 5.8K Feb 07,23
Chapter 20 5.8K Feb 07,23
Chapter 19 5.7K Feb 07,23
Chapter 18 6.2K Feb 05,23
Chapter 17 10.6K Nov 22,22
Chapter 16 7.5K Nov 22,22
Season.1 Chapter 16 11.7K Oct 23,22
Chapter 15 17.9K Sep 08,22
Chapter 14.5 18.2K Jul 24,22
Chapter 14 26.1K Jul 23,22
Chapter 13 28.3K Jul 07,22
Chapter 12 21.7K Jul 07,22
Chapter 11 19.2K Jul 07,22
Chapter 10 25.5K Apr 04,22
Chapter 9 22.1K Apr 04,22
Chapter 8 21.6K Apr 04,22
Chapter 7 22.5K Apr 04,22
Chapter 6 23.3K Apr 04,22
Chapter 5 23.5K Apr 04,22
Chapter 4 25K Apr 04,22
Chapter 3 23.6K Apr 04,22
Chapter 2 23.7K Apr 04,22
Chapter 1 30.7K Apr 04,22
Facebook Comments
MOST POPULAR MANGA
Imiko to yobareta shoukanshi - chapter 6.1, ri-chan - chapter 98.5: fanbox extra, isekai de haishin katsudou wo shitara tairyou no yandere shinja wo umidashite shimatta ken - chapter 18, reincarnation colosseum - using the weakest skills in order to defeat the strongest women and create a slave harem - vol.3 chapter 14: the powerful management, i was reincarnated on an island where the strongest species live so i will enjoy a peaceful life on this island - chapter 15, isekai yurutto survival seikatsu: gakkou no minna to isekai no mujintou ni tenishitakedo ore dake rakushou desu - vol.4 chapter 21, only i know that the world will end - chapter 46, since i've entered the world of romantic comedy manga, i'll do my best to make the losing heroine happy - vol.1 chapter 6.6: vol.1 special, transcension academy - chapter 80, invincible after a hundred years of seclusion - chapter 227, manga by genres.
Latest Newest Top view
ALL Completed Ongoing
ALL Action Adventure
Comedy Cooking Doujinshi
Drama Erotica Fantasy
Gender bender Harem Historical
Horror Isekai Josei
Manhua Manhwa Martial arts
Mature Mecha Medical
Mystery One shot Pornographic
Psychological Romance School life
Sci fi Seinen Shoujo
Shoujo ai Shounen Shounen ai
Slice of life Smut Sports
Supernatural Tragedy Webtoons
Email : [email protected]
Current Time is Oct 18,2023 - 03:19:42 AM
content notification
TAOIST SORCERY
UNDERSTANDING CHINESE MAGIC
Taoist Sorcery
The "Ghost Door 13 Needles" (鬼门十三针) - The 13 Acupuncture Points For Exorcism
百邪为疾状癫狂,十三鬼穴须推祥。
一针鬼宫人中穴,二针鬼信取少商,
鬼垒三针为隐白,鬼心四刺大陵岗,
申脉五针通鬼路,风府六针鬼枕旁,
七针鬼床颊车穴,八针鬼市闹承浆,
九刺劳宫钻鬼窟,十刺上星登鬼堂,
十一鬼藏会阴取,玉门头上刺娇娘,
十二曲池淹鬼腿,十三鬼封舌下藏,
出血须令舌不动,更加间使后溪良,
男先针左女先右,能令鬼魔立刻降。
4D / LOTTERY PREDICTION & WINNINGS
Kumantong 4D Winning Tickets Prove - Since 2009
Kumantong Offerings & Token of Appreciations (Ang Baos)
Special Ordered Items
The Taoist Bagua Jade
Taoist Black Command Flag
Popularly Ordered Talismans / Spiritual Items
'The 'Career Super Power' (7 In 1) Talisman
''The Supreme Master Investor' 7 in 1 Talisman
'Money & Women' Non-Stop Cumming Talisman
Banana Tree Fairy Talisman - Attraction & Lottery Luck
Kumantong Mini Oil Bottles Statues
'Ultimate 5 Ghosts Multi-Purpose' Talisman
"Protection All In One" (36 Deities) Talisman
Gods Of Wealth Talisman
Yin Shan Sect Fast Furious(7 In 1) Wealth Bringing Talisman
Strike Lottery (1st Prize) Talisman
Ultimate Salesman Talisman
Ultimate Gambler (3 In 1) Talismans
Ultimate Attraction 3 In 1 (Play Boy) Talisman
Fox Spirit Sexual-Attraction Talisman Of Mao-Shan Sect Black Magic - Opposite Sex Naturally Self-Coming (茅山狐仙迷人符)
The 'Ultimate Gay Love' Talisman
Peach Blossom Talisman (招桃花符) - Taoist Talisman for Finding and Attract Love Immediately
Academic Excellence 3 In 1 Talisman
Five Directions 'Noblemen come desperately helping' Talisman (五方贵人符)
Popular Rituals & Services
"Marriage Success" (Want To Marry Someone) Ritual
Bond (Married) Couples Ritual
"Maintain Harmony Between Husband and Wife" Ritual
"Break Up Couple" (Get Rid Of 3rd Party or Love Rival) Ritual
Break Up (Married) Couples Ritual
Taoist Sorcery To Bring ( Call ) Back A Missing Person
The 'Ultimate Gay Love' Ritual
Hell Gift Parcel (Hell Bank Notes & More)
Seek Revenge (Make Enemy Fall Sick) Ritual
Other Taoist Talismans / Rituals
Ma-Zu Talisman For Sea Workers, Seafarers & Oversea Travelers
Talisman To Stop The Spirit Of Aborted Child From Causing Troubles & Sending Off For Rebirth
Taoist Big Dipper (7 Stars) Talisman
"Owe Money Pay Money" (O$P$) Talismans and Ritual of Yin Shan Sect
" Yin Yang Eyes" Talisman - To See Ghosts
"Connect & Communicate With Ghosts" Talismans
5 Ghosts Disturb Enemy Talisman
Talisman To Lock Enemy's Throat
Learn How To Hit The Villain ( 打小人)
Taoist Exorcism
Taoist Exorcism by Taoist Master
Taoist Exorcism by Taoist Medium
Taoist Incantations
10 Power Taoist Incantations (道教十大神咒)
Taoist Prayer Guide
Consecration Of Taoist Deity Statues
Setting Up A Taoist Altar
Activate Your Taoist Altar With "36 Heavenly Warriors" Talisman
How To Pray To Taoist Deities
Hungry Ghost Festival - How To Pray
Praying To Moon Goddess (拜月娘)
Taoist Sects
Talismanic Sects Of Taoism
Ancient Liu Ren Sect (古六壬派)
Mao Shan Sect (茅山派)
Southern Mao Shan Sect (南传茅山派)
Jing Yin Sect (金英派)
White Lotus Sect (白莲派)
Yin Shan Sect (阴山派)
闾山派(Lǘ Shan Sect)
Taoist Grand Masters
The Patriarch Of Taoist Magic Skills (万法祖师)
Jin Ying Zu Shi (金英祖师)
Grand Master Li Chun Feng (李淳风仙师)
Ghosts / Spirits
5 Ghosts In Taoist Sorcery
Chinese Fox Spirits
Ghost Of Lightning Strike
Rare Taoist Gods
Taoist Fox Goddess
Taoist Pig God
Taoist Rabbit God
Taoism Mix & Match
Onmyodo - Taoist Sorcery In Ancient Japan
Hindu Procession In Taoist Temple
Jesus Christ In Taoist Temple
Datuk Gong - Malay Deity of The Chinese
Cap Go Meh Celebration - Imlek
Taoist Magic Tools
Mao-Shan Straw & Paper Effigies (茅山 草人/ 纸人 术)
Taoist Sorcery Master - Questions & Anwers
Kumantong 4d & taoist sorcery testimonials, related sites.
Kumantong 4D Winning Tickets Proves - Since 2009
Taoist Sorcery Master - Questions & Answers
Chinese Gods Of Wealth
Hell Bank Notes Revenge
Kumantong 4D Power
Kumantong 4D Power Testimonials
Talisman 4 U - Keep A Powerful Talisman
Kumantong 4D Prediction Sign Up
Buy & Keep A Powerful Kumantong
Kumantong 4D Master - Questions & Answers
Kumantong 4D Memes - E-Cards Of Lottery Wisdom
Live Traffic
Total pageviews.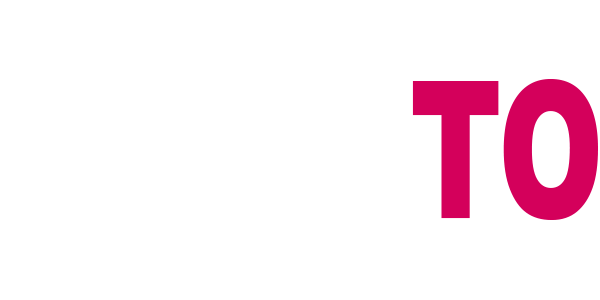 Message the uploader users
Only used to report errors in comics.
The messages you submited are not private and can be viewed by all logged-in users.
Our uploaders are not obligated to obey your opinions and suggestions.
Do not submit duplicate messages.
Do not spam our uploader users.
Submitting content removal requests here is not allowed.
The Tale of Room 13
The Tale of Room 13 is the first part of Are You Afraid of the Dark?: Ghost Island , the third season of the " Are You Afraid of the Dark? (2019) ". Is the one-hundredth and first episode in total.
2.1 Midnight Society Cast
2.2 Episode Cast
Summary [ ]
After checking into a hotel on a resort island, four best friends get more than they bargained for and encounter genuine terror locked away in one of the rooms.
Midnight Society Cast [ ]
Telci Huynh as Kayla King and Bella King
Luca Padovan as Leo B. Stoker
Dior Goodjohn as Summer DaCosta
Chance Hurstfield as Ferris Poe
Episode Cast [ ]
Julian Curtis as Stanley Crane
Conor Sherry as Max
Camila Issa as Woman in White
Ashby Gentry as Porter
Isa Rose Hall as Young Kayla and Bella
Jordan Lister as Ricky
Paula Ferry as Jodi Carroll
Zoe Martin Lachapelle as Betty Ann Carroll
Luca Perez & Zaid Diaz as Aaron Carroll
Sofia Reyes Dellance as Jules
Jason Cao as Robbie
Johnny Morales as Clerk
Betty Ann is a reference to the original Midnight Society member of the same name.
Young Bella tells a story about a "Night Nurse", referring to The Tale of the Night Nurse .
A ghost repeats "I'm cold", just like the Frozen Ghost .
1 Are You Afraid of the Dark?: Ghost Island
3 The Midnight Society
The Backstory Of Each Ghost From Thirteen Ghosts
Let's get one thing out in the open — " Thirteen Ghosts " (or "THIR13EN GHOSTS" if you're cool) rules. The 2001 remake of William Castle's classic 1960 film of the same name is dripping with Y2K era horror goodness, a wild rogues' gallery of terrifying ghost designs, and a supporting role from horror good luck charm Matthew Lillard. The film was part of the Dark Castle Entertainment boom that included the remake of " House on Haunted Hill ," another underrated gem that deserves more love. 
Did "Thirteen Ghosts" make money at the box office ? No. Is the plot some deeply meaningful story that will stay with you forever? Also no. Is "Thirteen Ghosts" an absolute blast and a brilliant display of spectacle and special effects from Greg Nicotero and Robert Kurtzman? Abso-f******-lutely.
The original film featured an occultist who captured ghosts from around the world, and for the most part, "Thirteen Ghosts" follows a similar premise. Where the remake shines, however, is the introduction of the Black Zodiac. A twisted inversion of the typical Zodiac that people like to use in place of having an actual personality, the Black Zodiac represents twelve earthbound ghosts that are needed to open the Ocularis Infernum. 
"But that's only 12," I hear you replying to the Facebook post for this article. Don't you worry, my sweet summer child, in time you will learn. 
The titular spirits are a marvel of horror creativity and even include their own terrifying backstories. As my gift to you all, here's the history of each of the ghosts in "Thirteen Ghosts" as told by someone who watched the original DVD special features way, way too many times as a teenager, complete with guidance to find which ghost aligns with your astrological sign.
The First Born Son
Representing the loss of the firstborn male typically seen throughout scripture, ghost hunter Cyrus Kriticos captured the spirit of Billy Michaels. Little Billy loved Western movies and showed excessive rage whenever his parents dared to pull him away from the television. One day, Billy was challenged to a duel by a neighbor boy who had recently found a real steel-tipped arrow in his father's closet, and Billy, refusing to accept defeat, brought a toy cap gun. The kid was a hell of a shot because the arrow struck Billy right through the back of his head and came out through the middle of his forehead. The neighbor boy was arrested and taken to a juvenile detention center.
In death, Billy is seen wearing an embroidered Western-style button-up, a singular feather headpiece (old school ghosts don't know about cultural appropriation), and wields a tomahawk axe. His name is most likely a reference to Old West gunfighter Billy the Kid and is representative of the Aries sign in the traditional zodiac. The First Born Son exemplifies all of the "negative" traits of an Aries, such as being a stubborn, reckless dare-devil, and possessing a sense of youthful immaturity.
Loosely based on the victims of the real-life Cleveland Torso Murders , The Torso is the captured spirit of Jimmy "The Gambler" Gambino. With a name that feels like a self-fulfilling prophecy, Gambino had a terrible gambling addiction, sacrificing his schooling for visits to the racetrack and late-night gambling in dive bars. After a while, Gambino opened his own booking business, but the same way an alcoholic should never be a bartender, Gambino's addiction got in the way of his payoffs. Gambino quickly became known as the man who would never turn down a bet. His reputation put him on the radar of mobster Larry "Finger" Vatelo, who propositioned Jimmy with a bet over a boxing match.
Jimmy's fighter lost the match, and with no money to his name to pay for his losses, he fainted. When Vatelo's men came to collect and found Gambino unconscious and without the means to hold up his end of the bargain, they took care of him the hard way. Vatelo's men cut Jimmy into pieces, wrapped him in cellophane, and gave him a one-way ticket to sleeping with the fishes. 
The Torso seems to be one of the non-violent ghosts, likely because, as a torso, his ability to actually harm someone is a bit limited. He is the Black Zodiac version of a Taurus, explaining his desire for material things, greed, laziness, and boundless rage. Whenever his ghost appears, the endless screams of his severed head can be heard.
The Bound Woman
With a story resembling a typical urban legend shared around a campfire, the Bound Woman centers on the ghost of Susan LeGrow. A privileged teenager, Susan was the daughter of the wealthiest family in town and a proud member of her school's cheerleading squad. Back in the day, this is all it took to solidify that Susan would be the most popular girl in school. Despite her reputation as a "heartbreaker," as was expected of all high school queen bees, Susan spent her senior year dating Chet Walters, the captain of the football team. Unfortunately, as Susan craved more attention, she had been cheating on Chet with another guy, and the two were discovered on Prom Night. Thrown into a fit of rage, Chet clubbed her lover to death and then tied Susan up before strangling her with his tie and breaking her neck.
In a final act of poetic hatred, Chet buried Susan under the 50-yard line on the school's football field. He was put on death row and before his execution delivered his final words: "The b**** broke my heart, so I broke her neck." 
As the third member of the Black Zodiac, the Bound Woman represents Gemini, with her history of cheating depicted as an example of the indecisive nature of Geminis and their reputation for being two-faced. As a Gemini ... rude.
The Withered Lover
If you're looking for a scare, look elsewhere, as the story of the Withered Lover is one of tragedy. Jean Kriticos was the loving wife of Arthur Kriticos (Tony Shalhoub) and the mother of their children Bobby and Kathy. Jean was a wonderful mother who was well-loved by her family, but on a tragic night, a stray log rolled out of the fireplace in the family home and ignited the Christmas tree. Arthur ran to save Bobby and Kathy, assuming that Jean would run outside to safety, but she did not, and the left side of her body was horribly burned in the fire. The family took her to St. Luke's Hospital where she sadly died from her injuries.
Despite her violent demise, Jean was likely the only member of the Black Zodiac that was genuinely innocent and kind. When her family took up residence in Cyrus' manor/ghost jail, she did her best to protect them all from danger and keep them safe from the more malicious spirits. The Withered Lover is the traditional Zodiac equivalent to Cancer, represented by her motherly, intuitive, compassionate, sensitive, and emotional nature.
The Torn Prince
Royce Clayton's story sounds like something ripped straight out of an episode of "Are You Afraid of the Dark?" Born in 1940, Royce was a gifted high school baseball player with a bad case of narcissism and a superiority complex. With elite colleges all over the country scouting him and promising to take him away from the simple life in his small town, Clayton felt invincible. All of that changed, however, when a local greaser named Johnny challenged Royce to a drag race. Royce agreed to the race in his prized hot rod, but that pesky Johnny had cut the brake line. 
Royce seemed to do okay in the first half, but was unable to handle a dangerous turn and drove off of a cliff, flipping the car three times before it burst into an inferno. The accident shredded large amounts of flesh from his body, including a massive chunk out of the right side of his face. Royce's future was history. His body was buried overlooking the baseball field, and in death, his ghost haunts the corridors of Cyrus' home, baseball bat still in hand. He represents the inverse of Leo, making him self-centered, egotistical, possessive, and impatient.
The Angry Princess
Another tragic tale, the sixth member of the Black Zodiac is the Angry Princess. In life, Dana Newman was considered by many to be one of the most beautiful women in the world. Unfortunately, Dana likely suffered from body dysmorphic disorder. She sought the assistance of a plastic surgeon to aid her low self-esteem unfortunately fueled by a slew of abusive boyfriends. Working for the surgeon, Dana received payment in the form of breast implants, multiple nose jobs, and a laundry list of other needless body modification procedures. After Dana was left working alone one night, she attempted to perform surgery on herself to mend an imaginary imperfection, but the procedure failed and Dana was left blinded in one eye.
With her beauty seemingly destroyed, Dana's self-loathing became too much to bear and she died by suicide in her bathtub. As Cyrus describes it, she was as beautiful in death as she was in life. Dana's insecurities were well on display throughout the home, envious of Kathy's (Shannon Elizabeth) beauty, and enacting revenge on the lawyer Ben Moss who declares "nice tits" and is shortly thereafter sliced in half by a sliding glass door. 
The Angry Princess represents Virgo, known for being overly critical, insecure overthinkers, and perfectionists to a fault.
The Pilgrimess
Another story based on real-life history, the Pilgrimess is the ghost of Isabella Smith. In 1675, the orphaned Isabella immigrated to a small New England town in the hopes of starting a better life. Unfortunately, the established colony didn't take too kindly to outsiders, and she was isolated from the rest of the community. Shortly after her arrival, a mysterious illness struck the town's livestock, and they all died. A local preacher decided to use their deaths as a means to accuse Isabella of witchcraft. Despite her pleas of innocence, the preacher suddenly fell ill, and this horrified the town into believing that she was, in fact, a witch. 
The town chased Isabella into a barn, which was then lit on fire. Miraculously, she survived the incident, walking out of the barn completely unharmed. This shocked the town, who decided this was proof of her witchcraft and sentenced her to a slow and painful death in the stocks. Children stoned her, adults cursed and spit on her, and after a few weeks, Isabella died of starvation. Whether or not she was actually a witch was never confirmed, not even by Cyrus, but the turmoil she suffered made her a perfect choice to join the Black Zodiac. 
The twisted inverse of a Libra, the Pilgrimess is unreliable, impatient, emotionally detached, and vindictive.
The Great Child and the Dire Mother
The eighth and ninth ghosts of the Black Zodiac come in the form of the mother-son duo, Margaret and Harold Shelburne. Margaret was a little person who worked as a sideshow attraction in a traveling carnival but became pregnant after she was sexually assaulted by the Tall Man. Regardless of the circumstances surrounding his conception, Margaret was greatly protective of her son, relentlessly spoiling him and giving him everything he wanted. Her constant infantilization of him meant that Harold spent his entire life in diapers, and never developed any skills to take care of himself. They were mocked mercilessly by their fellow carnival workers, and after a group of them kidnapped Margaret as a sick joke, Harold unleashed a furious search for her.
By the time he found her, his mother had suffocated in the bag they were keeping her in, so Harold killed the workers with an ax, as well as many of the other performers who had mocked them in the past. Harold displayed their disembodied remains for paying customers, motivating carnival broker Jimbo to order an angry mob to execute Harold in retaliation. 
The Great Child represents Scorpio, making him insensitive, possessive, aggressive, and vengeful, while the Dire Mother represents Sagittarius, seen as optimistic individuals, almost to the point that it hinders their perception of reality ... like a growing son needing to be seen as something other than a baby.
While the story of George Markley may not be directly inspired by a living person, his tragic demise sounds unfortunately similar to some of the more disgusting events in American history. George Markley was an honest, hardworking blacksmith, but as one of the only Black men in town, found himself suspected of theft by a local man named Nathan. The man threatened to run George out of town, but knowing his innocence, stood up for himself and refused to move to a new town. Furious, Nathan and a gang of his buddies lynched George's wife and children in retaliation, as a means of sending George a message that he'd better leave or else suffer a similar fate. Devastated, George tracked down Nathan and his friend and beat them to death with his sledgehammer. 
When the town got word of what had happened, George was taken by an angry mob to his shop where they tied him to a tree and pounded railroad spikes throughout his body with his own sledgehammer. In one final act of horrific racism, the townspeople chopped off George's hand and replaced it with his sledgehammer, not unlike the hook hand of "Candyman." 
The Hammer is one of the more malicious spirits caught by Cyrus Kriticos and poses a massive threat to Arthur Kriticos' family when the ghosts are released in the house. As the tenth member of the Black Zodiac, he also represents the stubborn, unforgiving, impulsive, and brutal traits found in Capricorn.
Arguably the most easily identifiable and terrifying ghost of them all, The Jackal tells the twisted tale of Ryan Kuhn. Born to a sex worker sometime in 1887, Ryan Kuhn was a raging misogynist with a demented and insatiable lust for women. He spent his life on earth as a serial sexual predator, with a tendency to attack, rape, and murder random women walking home late at night, or the full-service sex workers just trying to do their work in peace. Recognizing that his animalistic tendencies were a severe problem, Ryan Kuhn willingly committed himself to the Borinwood Asylum. Unfortunately, the treatment was unsuccessful; Ryan slowly lost any grasp he once had on reality and was diagnosed criminally insane. He scratched at the walls in his cell so violently that he shredded off his fingernails, and the frequent clawing forced his hands into a deformed position. One day, Ryan attacked a nurse, forcing the orderlies to confine him to a straitjacket, electing to tighten it whenever he acted out.
Well, Ryan acted out frequently, and with every tightening of the jacket, his limbs continued to bend and contort. He eventually gnawed through the straitjacket, forcing the doctors to trap his head in a primitive head cage and keep him locked in isolated darkness in the basement of the asylum. Ryan grew to hate any form of human contact, screaming wildly whenever anyone dared approach him. The asylum eventually caught fire, but instead of fleeing with the rest, Ryan elected to stay within his cell and let the fire take him over. 
He is said to represent Aquarius' extremism, rebellion, and lack of empathy, but it feels cruel to associate any sign with someone as viciously evil as The Jackal.
The Juggernaut
Horace "The Breaker" Mahoney is the first member of the Black Zodiac that we're introduced to in "Thirteen Ghosts," as the opening scene of the film shows Cyrus and his team capturing his ghost in a junkyard after baiting him with a semi-truck filled with blood. Abandoned by his mother and raised by his father, Horace was relentlessly teased as a child due to his abnormal height and facial disfigurements. His father gave him a job at his junkyard chopping and crushing up old cars, which Horace did alone for most of his teenage years. Unfortunately, after his father died, Horace went insane as a result of his isolation and became a serial killer. For years, Horace would pick up hitchhikers and motorists requiring assistance and bring them back to his junkyard, eventually breaking every bone in their body and then ripping them apart with his bare hands to use their meat as feed for his dogs.
As Horace was about to kill his seventh victim, an undercover police officer, the SWAT team arrived to take him out. Horace managed to strongman his way out of his handcuffs and kill three police officers before he was gunned down. In the years that followed, Horace's earthbound ghost continued a reign of terror, with his body count rising to over 40 before his capture. 
As the Black Zodiac representation of Pisces, The Juggernaut avoids taking responsibility, is aggressive, a loner, and extremely sensitive. Probably explains why he went insane the moment he lost the only person who ever cared about him.
The Broken Heart
While the standard Zodiac only features 12 signs, the Black Zodiac required a 13th ghost in order to activate Basileus' Machine which doubled as Cyrus Kriticos' mansion. Said to be "designed by the Devil and powered by the dead," the machine requires thirteen earth-bound spirits to open the Ocularis Infernum (Latin for "The Eye of Hell") allowing the owner incalculable power. Named after the 15th century astrologer, Basileus' Machine was hidden at the core of Cyrus' two-story mansion made of ectobar glass, etched with Latin containment spells to keep the captured ghosts at bay. The machine required a spirit to be sacrificed willingly out of love, in contrast to the other earthbound spirits who died in agony. Hence, the 13th ghost.
Cyrus Kriticos handpicked each earthbound spirit to represent the Black Zodiac, including his nephew Arthur Kriticos. After selecting Jean to be the fourth ghost, he intended for Arthur to be the 13th, The Broken Heart. Cyrus intentionally put Arthur's children in danger in the middle of Basileus's Machine, hoping that he would willingly die to save them, thereby unlocking the power of the Ocularis Infernum. Well, Cyrus' plan failed spectacularly and he was torn to pieces by most of the members of the Black Zodiac, freeing their spirits to pass on, and allowing Arthur to reunite with his children and their nanny Maggie (Rah Digga). 
With no conventional Zodiac counterpart, Arthur serves as a reminder to express unconditional love whenever you can and to immediately call bulls*** if your weird, rich uncle leaves you a glass mansion that comes with a free visit from Matthew Lillard talking to ghosts.
Screen Rant
13 ghosts: every ghost in the black zodiac explained.
The Black Zodiac in Dark Castle's 2001 horror movie 13 Ghosts had some of the most imaginative and terrifying spirits ever seen on the big screen.
Quick Links
The black zodiac: why there are 13 ghosts in 13 ghosts explained, the first born son, the bound woman, the withered lover, the torn prince, the angry princess, the pilgrimess, the great child & the dire mother, the juggernaut, who is the 13th ghost in thirteen ghosts, thirteen ghosts original vs. remake: ghost differences explained, why 13 ghosts is still being discussed, a 13 ghosts tv reboot is on the cards.
The 2001 film 13 Ghosts has gained a cult following due to the intriguing backstories and unique designs of its titular 13 ghosts.
The Black Zodiac concept, which features 13 different ghosts, was ahead of its time and each ghost could be a horror movie villain on their own.
The film explores the tragic pasts and deaths of the ghosts, and while the movie only delves slightly into their backstories, there is potential for future projects to expand on their stories.
The 2001 Dark Castle horror 13 Ghosts , also referred to as Thir13n Ghosts or Thirteen Ghosts, is a highly underrated cult movie. 13 Ghosts centers on the Kriticos family and their attempts to escape the 13 Ghosts held by ancient glyphs in the presumed-dead Cyrus Kriticos' glass mansion. Every ghost in the movie has a complete origin story and unique aesthetic design, making it possible for each ghost to be a horror movie villain in their own right. All the ghosts differ from how they look to how they kill, and the Black Zodiac was an innovative character concept that was wildly ahead of its time when the movie was released in 2001.
13 Ghosts gained a cult following largely because of the creative prosthetic special effects seen in the film. The set designs in 13 Ghosts are truly unique and the costume design of the 13 Ghosts themselves ensures each has a clear origin story and M.O. that sets them apart from the rest, from the First Born Son to the dreaded Angry Princess. The movie itself only expands a little on the 13 Ghosts' backstories, but future projects from Dark Castle Entertainment could finally expand on what's known about all 13 Ghosts. This is an incredibly exciting prospect for 13 Ghosts fans since what's already been revealed about the spirits of the Black Zodiac is terrifying, unnerving, and ripe for a sequel or spinoff.
RELATED: The Horror Films of Dark Castle Entertainment Ranked, Worst To Best
13 Ghosts' culminates when Cyrus Kriticos' "Basileus's Machine" begins to open up the Ocularis Infernum, which would grant Cyrus powers from Hell. The only way Cyrus could get the machine to work is if the spirits of the Black Zodiac were made complete. Cyrus had gathered all 13 ghosts in order to achieve his goal since the Ocularis Infernum would only open if the machine was powered by the spirits. Their presence not only powers Cyrus' machine itself but also helps power the mansion. All 13 Ghosts are connected through their tragic pasts and deaths, dying in a way that fulfills a certain set of criteria which is represented in their names such as The Juggernaut and The Withered Lover.
In 13 Ghosts , the 13 ghosts gathered by Cyrus represent individual members of the Black Zodiac. The reason there are only 12 ghosts despite the movie's title being 13 Ghosts is also revealed by the ending. Cyrus's initial plan was to force Arthur to sacrifice himself and become the 13th ghost called The Broken Heart. The 13th ghost in 13 Ghosts can only be created by a person sacrificing themselves in an act of love, which Arthur was prepared to do for his family. Luckily, he didn't need to, and the entire Black Zodiac is unleashed to roam free once again.
Of all the ghosts in 13 Ghosts, The First Born Son has one of the most sympathetic and tragic backstories. It would be unfair to label him as being an outright malevolent spirit like some other ghosts in the Black Zodiac. The First Born Son was a boy named Billy Michaels who had an unhealthy obsession with pop culture involving cowboys and Indigenous Peoples. Any attempt to rip him away from his fantasy life would earn rage, but that didn't protect Billy from a real arrow fired into his head by another boy during an ill-conceived duel. Billy is a relatively harmless child ghost and is one of the least harmless of the 13 ghosts, but he does scare them into the path of more violent demonic-like spirits.
Out of all 13 ghosts in 13 Ghosts, The Torso is the only one whose name directly describes what he is, a disembodied torso wrapped in cellophane. Prior to dying, the torso was part of a compulsive gambler named Jimmy Gambino. Gambino was also a bookie but his own gambling prevented him from being able to pay out the winnings of a "made man" in the mob. Goons killed Jimmy and dumped his remains into the ocean. Aside from having one of the most interesting backstories, The Torso is easily one of the most disturbing ghosts in the Black Zodiac with such a striking and unique design that he feels like something directly out of a more modern horror franchise.
The Bound Woman is one of the Black Zodiac that 13 Ghosts devotes notably less screen time to and gives less exposition on. The Bound Woman was named Susan LeGrow and had a privileged upbringing. She was a rich, popular cheerleader who dated the captain of the school football team. That was until the captain found her with another boy on prom night and had a rather horrific reaction, bludgeoning his romantic rival to death and strangling Susan with his own tie. Like the First Born Son and the Torso, she's more frightening than an actual threat and is perhaps the most tragic of all 13 ghosts in 13 Ghosts .
RELATED: Every Halloween Movie, Ranked
The Withered Lover is one ghost in 13 Ghosts that's not a threat to the Kriticos family once they get trapped inside Cyrus' house of horrors due to her particularly tragic backstory. Cyrus found his ghost for The Withered Lover segment of the Black Zodiac from his own family. She was Jean Kriticos, wife of protagonist Arthur and mother to his children Kathy and Bobby. Jean died in a house fire that the rest of her family survived, and it's the only one of the 13 ghosts' backstories that's shown on-screen in 13 Ghosts . Her inclusion as one of the initial 12 spirits wasn't a huge twist, but it still helped add some personal stakes to Thirteen Ghosts' interesting premise.
The threat of the Torn Prince's can be missed when compared to the likes of The Jackal and The Juggernaut. The Torn Prince was a high school baseball star in the late 1950s, explaining the ever-present baseball bat weapon that he'll happily use to attack any of 13 Ghosts ' living characters. Named Royce Clayton in life, The Torn Prince died during a drag race, after losing control of his car in a horrific accident. He shouldn't blame himself though since his opponent had secretly tampered with his brakes. Though not the most dangerous of all 13 ghosts in 13 Ghosts , he definitely causes some havoc with his weapon.
Like The First Born Son and The Bound Woman, The Angry Princess's backstory is tragic and makes her a figure of empathy as much as fear. Born Dana Newman, The Angry Princess was an incredibly beautiful woman by all standards but her own. Sadly, she was unable to be happy with her looks, seeing imperfections others didn't and constantly trying to improve her appearance through surgery. After a self-administered but botched facial surgery left her disfigured, Dana died by suicide. In 13 Ghosts, the slimy lawyer character Ben Moss makes a rude comment about her nude ghostly appearance and pays for it accordingly.
Named Isabella Smith, The Pilgrimess was a victim of the Salem witch trial hysteria that gripped New England in the late 1600s. A local outcast, Isabella was accused of witchcraft, and when an attempted burning didn't work, the perception that she was evil only increased. In the end, The Pilgrimess was left to slowly die of starvation in the stocks her ghost remains locked in when she becomes one of the Black Zodiac in 13 Ghosts . She's one of the oldest ghosts trapped in the mansion and feels right out of American Horror Story: Roanoke . Of all 13 ghosts in 13 Ghosts , The Pilgrimess is the only one whose arms are bound. While she is threatening, there isn't really much she can do other than look scary.
RELATED: 10 Best Horror Anthology Movies Of All Time, Ranked
The Great Child and The Dire Mother are among the most creepy of the 13 Ghosts. Margaret Shelburne was a woman with dwarfism who worked in an American Horror Story- style carnival show. Her enormous son Harold was the result of a sexual assault by the carnival's tallest member of the freak troupe. Some of the other freaks later murdered Margaret, leading Harold to go crazy with an ax and kill most of them before he himself was killed by an angry mob. These ghosts in 13 Ghosts, especially The Great Child, are striking to behold, and arguably among the most memorable.
The Hammer is among the most terrifying of the 13 ghosts that 13 Ghosts contains. Born George Markley, The Hammer wasn't a bad person, working as a blacksmith in a small town. That was until he was falsely accused of theft by a white man and his family was brutally murdered. In a grief-fueled rage, George took his trusty sledgehammer and bludgeoned their killers. Of course, the townspeople blamed him and killed him by driving railroad spikes into his body. This is probably the only racial commentary made in the film, as 13 Ghosts and other early '00s horror movies weren't known for commenting on social issues, and horror films having a clear message is a relatively modern trend.
Easily the most volatile and unpredictable out of all 13 ghosts in 13 Ghosts , The Jackal was born Ryan Kuhn in 1887 and grew up to be a sick and twisted man. The Jackal is also one of the few of the 13 ghosts who was just as violent and sadistic before they became a spirit. Most of the 13 ghosts' names and stories hint at a tragic past, but this isn't the case with The Jackal. A vicious and compulsive sexual predator and killer, Ryan did actually seek help for his affliction, checking into an asylum. Before long he had completely lost what was left of his mind. He eventually died and became one of the 13 Ghosts when the asylum burned down.
Horace "Breaker" Mahoney, aka The Juggernaut, is definitely the most dangerous out of all the ghosts in 13 Ghosts. He can be considered almost a "final boss" of the Black Zodiac. A mountain of a man, Horace was a serial killer who would pick up hitchhikers or offer rides to the stranded, only to take them back to his junkyard and tear them apart with his bare hands. He'd then feed their bodies to his dogs. The Juggernaut is the first ghost that 13 Ghosts introduces thanks to a flashback of Cyrus and Matthew Lillard's Dennis capturing him for the Ocularis Infernum machine. Along with The Hammer, The Juggernaut sadly decimates friendly psychic character Dennis Rafkin.
RELATED: What The Thirteen Ghosts Cast Has Done Since 2001
The thirteenth ghost in 13 Ghosts was supposed to be Arthur (Tony Shalhoub), at least according to Cyrus Kriticos' (F. Murray Abraham) master plan. By dying in the house, Arthur would have become The Broken Heart. This would activate Basileus's Machine, a device " designed by the devil and powered by the dead," the purpose of which was to grant Cyrus near-limitless power. However, Arthur survives.
While the 13th ghost in the Black Zodiac, The Broken Heart, never appears, the ghost of Dennis manifests after he's killed. This means that, technically, Matthew Lillard is the 13th ghost in 13 Ghosts. The movie does tease early on that Cyrus himself might be the 13th ghost, but then pulls an almost M. Night Shyamalan-level twist. Cyrus faked his own death and doesn't actually die until the movie's climax, after which he doesn't come back as a ghost.
2001's 13 Ghosts is a remake of a 1960 movie of the same name, but they're totally different especially when it comes to the ghosts. 13 Ghosts 1960 doesn't expand much on its titular ghosts and doesn't name the spirits in the house inherited by the Zorba family. They're also considerably less violent, both in terms of their actions and how they died. The spirits in the 1960 13 Ghosts don't look nearly as harrowing by modern standards, but this is to be expected.
There's no Black Zodiac in the original 13 Ghosts , although Cyrus is both present and the protagonist. The 12 ghosts in the remake also need someone to die in the house and create a 13th to free themselves. The inspiration this gave for the 2001 Thirteen Ghosts / Thir13n Ghosts/13 Ghosts , in which Cyrus needs 13 ghosts to activate Basileus's Machine, is obvious. However, that's effectively where the similarities end.
13 Ghosts is a cult gem of a 2000s horror movie, and its Black Zodiac of 13 ghost characters has gained a lot more attention in the age of streaming. The early 2020s have seen great success with horror reboots, with everything from Scream to Hellraiser getting some type of new movie. These endeavors have proven to be incredibly victorious, seeing great box office returns, and 13 Ghosts could follow suit. Despite being a box office failure, 13 Ghosts has garnered quite a cult following over the years making it a unique entry into the horror genre at large.
There simply wasn't a market for a movie like 13 Ghosts in the early 00s, but this very much isn't the case in the 2020s when audiences are eager for fresh and interesting concepts in their horror content. The production design in 1 3 Ghosts was ahead of its time and all 13 ghosts were horrifying to behold. 13 Ghosts deserves its resurgence in popularity, and the flexibility of the age of streaming feels like the perfect time to explore 13 Ghosts in a dedicated project.
The backstories of the 13 ghosts in 13 Ghosts are fascinating. They're the key reason the 2001 movie has managed to garner such a steady level of interest in the decades since its release. Dark Castle Entertainment may be resurrecting 13 Ghosts with the specific intent of exploring the names and stories of the 13 Ghosts. As reported by DreadCentral in August 2023, Dark Castle Entertainment is developing a 13 Ghosts TV series. The show will be written and developed by Patrick Mediate (Primordial Pictures) and Aaron McLane (Fear the Walking Dead ). It's expected will take an almost anthology-like approach with each episode dedicated to the story of a different ghost from the 13 Ghosts original film.
The Ghost of Room 13
This horror film takes place in the 1940's. A husband's wife disappears on his honeymoon night. The husband suffers for 5 years trying to locate his missing wife. A Detective arrives on the ... Read all This horror film takes place in the 1940's. A husband's wife disappears on his honeymoon night. The husband suffers for 5 years trying to locate his missing wife. A Detective arrives on the scene to solve the mystery. The viewer must figure what is real and what is ghostly. This horror film takes place in the 1940's. A husband's wife disappears on his honeymoon night. The husband suffers for 5 years trying to locate his missing wife. A Detective arrives on the scene to solve the mystery. The viewer must figure what is real and what is ghostly.
Brother Andy
Steven Ciceron
Deborah Dutch
See more at IMDbPro
Rachelle Dwayne …
Dean Dwayne
All cast & crew
Production, box office & more at IMDbPro
More like this
User reviews
April 15, 2018 (United States)
United States
Trailer Scene
Palm Springs, California, USA
Intriguism Moving Pictures
See more company credits at IMDbPro
$40,000 (estimated)
Technical specs
Runtime 1 hour 37 minutes
Related news
Contribute to this page.
See more gaps
Learn more about contributing
More to explore
Recently viewed
I didn't believe in ghosts until I moved into a New York City brownstone built in 1905. Even though I think it's haunted, I don't want to leave.
I never believed in ghosts until I moved into my current apartment in Brooklyn, New York.
I've heard mysterious piano music late at night and seen doors open and close with no explanation.
Despite believing my apartment is haunted , I've chosen to renew my lease twice.
I've never considered myself a superstitious person or a believer in the supernatural — until I moved into my current apartment.
I moved to New York City from Connecticut in 2019 and have lived in various Brooklyn neighborhoods ever since. I've always had an affinity for older, historic homes with character and charm, so when I first moved into my current apartment in Bushwick — the first floor of a brownstone building built in 1905 — I immediately fell in love.
The official definition of a brownstone, for those who don't know, is a townhouse or row house made of brick and fronted with a brown sandstone material. Brownstones grew in popularity around the 1840s to the 1890s, according to Brownstoner , and are now a hallmark of New York City architecture.
My brownstone apartment, in particular, has a lot going for it. Since we're on the first floor, we have access to a large private garden, high ceilings, original moldings, hardwood floors, and two large bedrooms. Overall, it's more space and charm than I've had in any other apartment in New York City.
My apartment is full of old-world charm, but I've also had a few spooky incidents
One of the first questions people usually ask me when visiting my apartment, which is obviously historic, is whether we have any ghost stories. This question is always met with a resounding "yes."
The first spooky incident I experienced was late at night a few months after I moved into the apartment in November 2021, when I went to get a glass of water in the kitchen. It was the middle of the night, and yet I distinctly heard slow piano music coming from what sounded like inside the walls. I thought this was strange, considering it was so late at night and we rarely heard any noise from other apartments given how thick the walls are.
I never heard the piano music again after that night. Unless someone unceremoniously gave up their hobby, I'm chalking this up to a possible ghostly encounter.
Another instance, this time in 2022, involved seeing the front door to our apartment swing wide open, slam shut, swing open again, and close again.
The front door to my apartment building leads into a small lobby area, after which there is a heavy, locked door that we open with a key. After my apartment front door slammed shut the second time, I peeked out into the hallway, only to see that both doors were shut. There was no way a breeze from outside could have caused ours to open.
My roommate has also claimed to see the lid of a vintage ashtray levitate in mid-air, then clink back down again.
I never believed in ghosts before, but now I have to admit that I do
I consider myself a pretty religious person, but never thought much about what could possibly happen after people pass to the other side.
Despite being a lover of paranormal horror movies and shows like "Ghost Adventures," I was skeptical of people who believed in ghosts, thinking it was something fun to watch or listen to someone talk about, but also something that couldn't possibly really exist.
But my newfound belief is bolstered by knowing I live in a historic building, which likely housed many characters over the generations. According to New York City's government website , my street was developed between 1880 and 1913 and was primarily made up of mansions owned by beer brewers and doctors. But beyond that, little information is available online about who lived in my building, or when.
However, a nearby abandoned church definitely adds to the eerie vibe. Built between 1894 and 1896, the Bushwick Avenue Congregational Church had its share of drama before a 1997 fire destroyed the inside of the building, according to Brownstoner . Eventually, it was turned into a thrift and antique store, but the business has since closed.
Despite believing my apartment is haunted, I've chosen to renew my lease twice
While I've certainly experienced some ghostly situations, I also feel totally safe in my home.
I have yet to be harmed or see anything that would lead me to believe a ghost or spirit intends to harm me — maybe they just want me to know that they're there.
When it comes down to it, I'll take some eerie vibes over giving up my backyard, tall ceilings, crown molding, and original hardwood floors.
Watch: Inside New York's new Museum of Illusions, where nothing is as it seems
Hollywood loves a ghost movie. These are the best ones to watch this Halloween
A g-g-g- ghost!
That — spluttering and all — was the usual reaction to Casper, the Friendly Ghost. Ghosts scare people. Even if, like Casper in the old cartoons, they just want to be your friend.
Ghosts, as a matter of fact, often have more on their minds than just saying "boo!"
Sometimes, as in "Macbeth," "Julius Caesar," and "Hamlet," they come back to scold, warn, prod. Sometimes, as in "A Christmas Carol," they do interventions.
And sometimes — as in "Ghostbusters" — ghosts just wanna have fun.
At Halloween, our annual festival of fear, they'll always have a place of honor — if only because their costume is a gift to the lazy. White sheet, two holes, done. Coincidentally, ghosts are also among the simplest of Hollywood's special effects. Double exposure is as old as film itself.
Maybe that's why ghosts have haunted movie theaters for 120 years — ever since Georges Méliès made "The Apparition" in 1903. And Halloween is a great time to catch up with the best of them. Here are some of our favorites.
Never fear! There are over 100 scary Halloween things to do, read and see in North Jersey
With this caveat: Hollywood's ghosts, like all ghosts, have mixed motives. Not every ghost movie is meant to scare you.
Some movie ghosts are wistful. Or romantic. Or funny. Or even thought provoking.
But others? BEWARRRRRE!!!!!!
'A Ghost Story' (2017)
There are sad ghosts, just like there are sad clowns. Casey Affleck, for instance — killed in a crash, who comes back to his old home to haunt his grieving wife, Rooney Mara. Ludicrously, wistfully, he looks exactly like a trick-or-treat ghost — the sheet with two eyes. This minimalist meditation on time, grief and memory, from writer-director David Lowery, is slow, unsettling. Haunting, in a word. Vudu, Amazon Prime, YouTube, Google, Apple.
'The Others' (2001)
The other whats? Not humans, for sure, in this moody tale of a woman (Nicole Kidman), her photo-sensitive children, and her servants, in an isolated house in the Channel Islands where — it turns out — they are not quite so alone after all. Amazon, iTunes, Google Play, Vudu.
'Sixth Sense' (1999)
"I see dead people." And there's a reason for that, in M. Night Shyamalan's much-discussed thriller featuring a psychologist (Bruce Willis), a disturbed and disturbing child (Haley Joel Osment), and a famous "shock" ending that we won't spoil — though you probably know it already. Peacock, Apple TV, Vudu, Amazon Prime.
'Ghost' (1990)
The ghost: Patrick Swayze. The widow: Demi Moore. The medium: Whoopi Goldberg. The revelation: pottery. Who knew it was sexy? This iconic '90s film may or may not be a classic of supernatural love. But it's certainly Hollywood's greatest advertisement for ceramics class. Max, Roku, Spectrum TV, Prime Video, Vudu, Apple TV, Redbox.
'Beetlejuice' (1988)
Leave it to Tim Burton to tell a ghost story from the ghost's point of view. In this case, about a ghostly couple (Alec Baldwin, Geena Davis) who hire an ectoplasmic exterminator (Michael Keaton) to rid their house of its human pests. Beetlejuice, Beetlejuice, Beetlejuice! There, we've said it. Amazon Prime, Vudu, Apple TV.
'Ghostbusters' (1984)
Who could resist Slimer, Zuul, and the Stay Puft Marshmallow Man? Apparently only Bill Murray and Dan Aykroyd — which is why they had to be called in in the first place. This monster hit earned a place in comedy history, but — heretical opinion — we prefer "Ghostbusters II" (1989), with its demonic spirit Vigo (Norbert Grupe), a sort of ectoplasmic Vlad the Impaler, and his nutty enabler Dr Janosz Poha (Peter MacNicol, borrowing the Polish accent of his "Sophie's Choice" co-star, Meryl Streep) who warns the heroes that to Vigo "you are like the buzzing of flies!" USA Network, OXYGEN, SYFY, Bravo, E!, Prime Video, ROW8, Apple TV, Vudu.
'Poltergeist' (1982)
This Tobe Hooper/Steven Spielberg shocker goes a bit over the top in the last act. But the early scenes, involving a nice suburban daddy (Craig T. Nelson), his nice normal family, and his sweet little daughter (Heather O'Rourke), who gets sucked into the TV set, are notably creepy, and Zelda Rubenstein is unforgettable as the medium with the happy message: "All are welcome in the light!" Max, Philo, Prime Video, Apple TV, Vudu or Redbox, or on TCM 12:30 a.m. Oct. 18.
'The Shining' (1980)
Just because you're dead, doesn't mean you don't have to earn a living. In "The Shining," Stanley Kubrick's epic rendering of the Stephen King novel, the ghosts include butler Grady (Philip Stone) and bartender Lloyd (Joe Turkel), who do their best to make homicidal Jack Torrance (Jack Nicholson) comfortable as he plots to murder his wife and child in an empty, snowbound hotel. Kubrick brought a new twist to ghost movies: all the scary stuff happens in broad daylight. Which makes it worse. Amazon, Google Play, iTunes, and Vudu.
'The Fog' (1980)
"It's not the fog. It's what's in the fog!" Carcinogens? No — it's the ghosts of an evil ship's crew lurking within the creepy mist that blankets Point Reyes, California. John Carpenter's flashlight-in-the-face ghost yarn, starring the inevitable Adrienne Barbeau and Jamie Lee Curtis, is good spooky fun. Prime Video, Apple TV or Vudu.
'The Haunting' (1963)
Even ghosts gotta live somewhere. Hence, the Haunted House — one of Hollywood's favorite pieces of real estate. This one is especially nasty, with its middle-of-the-night pounding, cold spots, and a memorably unstable spiral staircase. Naturally, the 1999 remake (both are based on Shirley Jackson's "The Haunting of Hill House") upped the shocks — and naturally, no one talks about it. Amazon Prime Video, Vudu, Apple TV, or on TCM 1:30 a.m. Oct. 21.
'Carnival of Souls' (1962)
This unique low-budget chiller, featuring a haunted amusement pier, has a twist that out-Shyamalans M. Night Shyamalan. Recommended. Amazon Video, Google Play, YouTube, Vudu, Microsoft Store, Apple TV.
'The Innocents' (1961)
Two sweet children. A spunky governess. But this isn't "The Sound of Music." Because these kids are haunted by evil spirits. Or else the governess is losing her mind. And either way, this gorgeously photographed, subtly spooky rendering of Henry James' "The Turn of the Screw" is probably the best ghost movie ever made. Deborah Kerr's performance is a tour de force. Netflix, Amazon, Vudu.
'The Ghost and Mrs. Muir' (1947)
Is a ghost your ideal mate? eHarmony might not think so. But Hollywood has occasionally thought otherwise. The best of all the otherworldly love stories is probably this one — about an independent-minded widow (Gene Tierney) circa 1900, who is romanced by the ghost of a cranky sea captain (Rex Harrison). It sounds trite — but the movie has a depth and melancholy that is hard to forget. A lot of it has to do with the seaside setting, and Bernard Herrmann's exquisite music. Prime Video, Apple TV or Vudu or TCM 8 p.m. Oct. 20.
'Dead of Night' (1945)
This omnibus film of the uncanny — a sort of dry run for "The Twilight Zone" — includes several ghost stories. Best of all is the convalescing patient, and the ghostly hearse driver who calls up to him: "Just room for one inside sir!" Guess who, a week later, is driving the bus to take him home from the hospital. iTunes, Amazon, Google Play, Vudu.
'The Uninvited' (1944)
It sounds like a problem for Miss Manners. But it's actually a problem for Ray Milland and Ruth Hussey, whose lovely seaside house on the Cornwall coast is plagued by ghostly sobbing, inexplicable cold drafts, and the scent of Mimosa that was associated with the murderess who lived there years before. Hollywood's first attempt at a "serious" ghost movie — though mild by today's standards — still holds up pretty well. TCM 11:45 p.m. Oct. 20.
US Supreme Court blocks judge's order allowing 'ghost gun' sales
[1/2] Parts of a ghost gun kit are on display at an event held by U.S. President Joe Biden to announce measures to fight ghost gun crime, at the White House in Washington U.S., April 11, 2022. REUTERS/Kevin Lamarque/File Photo Acquire Licensing Rights
Oct 16 (Reuters) - The U.S. Supreme Court on Monday barred two Texas-based manufacturers from selling products that can be quickly converted at home into firearms called " ghost guns ," granting a request by President Joe Biden's administration to once again block a federal judge's order that had sided with companies.
The justices lifted Fort Worth-based U.S. Judge Reed O'Connor's Sept. 14 injunction barring enforcement of a 2022 federal regulation - a rule aimed at reining in the privately made firearms - against the two manufacturers, Blackhawk Manufacturing and Defense Distributed.
The rule was issued by the Bureau of Alcohol, Tobacco, Firearms and Explosives (ATF) to target the rapid proliferation of these homemade weapons. It bans "buy build shoot" kits that individuals can get online or at a store without a background check or the usual serial numbers required by the federal government. The kits can be quickly assembled into a working firearm.
The decision marked the second time that the justices acted against an order by O'Connor in the case. In August, they halted the judge's previous decision blocking the regulation, reinstating the rule while an appeal proceeds.
The administration had said O'Connor's decision to grant an injunction favoring ghost gun kit makers despite the prior intervention by the justices "openly flouted" the Supreme Court's authority.
The rule expanded the definition of a firearm under a 1968 federal law called Gun Control Act to include parts and kits that may be readily turned into a gun. It required serial numbers and that manufacturers and sellers be licensed. Sellers under the rule also must run background checks on purchasers prior to a sale.
The administration has said that ghost guns are attractive to criminals and others prohibited from lawfully buying firearms, including minors. There were about 20,000 suspected ghost guns reported in 2021 to the ATF as having been recovered by law enforcement in criminal investigations - a tenfold increase from 2016, according to White House statistics.
The United States, with the world's highest gun ownership rate, remains a nation deeply divided over how to address firearms violence including frequent mass shootings.
Plaintiffs including the parts manufacturers, various gun owners and two gun rights groups - the Firearms Policy Coalition and Second Amendment Foundation - filed suit to block the ghost guns rule in federal court in Texas. They portrayed the policy as a threat to the long history of legal private gunsmithing in the United States.
Rejecting the administration's concerns, O'Connor in July invalidated the rule, finding that the administration exceeded its authority under the Gun Control Act. The congressional definition of a firearm "does not cover weapon parts, or aggregations of weapon parts, regardless of whether the parts may be readily assembled into something that may fire a projectile," the judge concluded.
Biden's administration then asked the justices to halt O'Connor's decision while it appeals to the New Orleans-based 5th U.S. Circuit Court of Appeals.
Even though the justices on Aug. 8 granted that request, the manufacturers asked O'Connor for an injunction while the appeal plays out, which the judge issued. The 5th Circuit declined to pause that order.
Read Next / Editor's Picks
Murdaugh can ask judge to toss out murder conviction, appeals court rules
Georgia deputy kills Black man freed from prison after exoneration
Tyson Foods workers, activists protest child labor in US meat sector
Israeli air strike hits Gaza hospital, hundreds dead, health officials say
Reporting by Andrew Chung in New York; Editing by Will Dunham
Our Standards: The Thomson Reuters Trust Principles.
More from Reuters
Industry insight.
Diana Novak Jones
Andrew Goudsward
Sara Merken
Republicans pick Jim Jordan as next House speaker nominee
House Republicans on Friday voted to make Rep. Jim Jordan (R-Ohio) their next nominee for speaker. Jordan, who was endorsed by former president Donald Trump, is chairman of the Judiciary Committee. Jordan finished second to Rep. Steve Scalise (La.) in internal balloting earlier this week. Scalise dropped out Thursday night as he struggled to attract the votes he would need to be elected by the full chamber. The voting Friday suggests Jordan could have a difficult time reaching the threshold as well.
House members were told they will come back Monday.
Stefanik declares Jordan the winner
If not Jim Jordan for speaker, then whom?
Here's what to know:
Here's what to know, live coverage contributors 15.
6:39 p.m. EDT 6:39 p.m. EDT
6:02 p.m. EDT 6:02 p.m. EDT
5:10 p.m. EDT 5:10 p.m. EDT
5:05 p.m. EDT 5:05 p.m. EDT
4:57 p.m. EDT 4:57 p.m. EDT
4:55 p.m. EDT 4:55 p.m. EDT
4:53 p.m. EDT 4:53 p.m. EDT
4:40 p.m. EDT Bullet Key update 4:40 p.m. EDT
4:26 p.m. EDT 4:26 p.m. EDT
4:19 p.m. EDT 4:19 p.m. EDT
4:16 p.m. EDT 4:16 p.m. EDT
4:13 p.m. EDT Bullet Key update 4:13 p.m. EDT
3:48 p.m. EDT 3:48 p.m. EDT
3:32 p.m. EDT Bullet Key update 3:32 p.m. EDT
3:17 p.m. EDT 3:17 p.m. EDT
3:15 p.m. EDT 3:15 p.m. EDT
3:12 p.m. EDT 3:12 p.m. EDT
3:03 p.m. EDT Bullet Key update 3:03 p.m. EDT
2:58 p.m. EDT 2:58 p.m. EDT
2:44 p.m. EDT 2:44 p.m. EDT
2:27 p.m. EDT 2:27 p.m. EDT
2:22 p.m. EDT 2:22 p.m. EDT
2:04 p.m. EDT 2:04 p.m. EDT
1:51 p.m. EDT 1:51 p.m. EDT
1:23 p.m. EDT Bullet Key update 1:23 p.m. EDT
1:14 p.m. EDT 1:14 p.m. EDT
1:04 p.m. EDT 1:04 p.m. EDT
12:55 p.m. EDT Bullet Key update 12:55 p.m. EDT
12:37 p.m. EDT Bullet Key update 12:37 p.m. EDT
12:35 p.m. EDT 12:35 p.m. EDT
12:24 p.m. EDT 12:24 p.m. EDT
12:16 p.m. EDT 12:16 p.m. EDT
12:11 p.m. EDT 12:11 p.m. EDT
11:56 a.m. EDT 11:56 a.m. EDT
11:49 a.m. EDT 11:49 a.m. EDT
11:48 a.m. EDT Bullet Key update 11:48 a.m. EDT
11:47 a.m. EDT Bullet Key update 11:47 a.m. EDT
11:37 a.m. EDT 11:37 a.m. EDT
11:20 a.m. EDT Bullet Key update 11:20 a.m. EDT
10:58 a.m. EDT 10:58 a.m. EDT
10:48 a.m. EDT Bullet Key update 10:48 a.m. EDT
10:43 a.m. EDT 10:43 a.m. EDT
10:30 a.m. EDT 10:30 a.m. EDT
10:20 a.m. EDT 10:20 a.m. EDT
10:16 a.m. EDT 10:16 a.m. EDT
10:13 a.m. EDT 10:13 a.m. EDT
10:06 a.m. EDT 10:06 a.m. EDT
9:57 a.m. EDT 9:57 a.m. EDT
9:53 a.m. EDT 9:53 a.m. EDT
9:45 a.m. EDT 9:45 a.m. EDT
9:31 a.m. EDT 9:31 a.m. EDT
9:27 a.m. EDT 9:27 a.m. EDT
9:23 a.m. EDT 9:23 a.m. EDT
9:10 a.m. EDT 9:10 a.m. EDT
8:54 a.m. EDT 8:54 a.m. EDT
8:34 a.m. EDT Bullet Key update 8:34 a.m. EDT
8:22 a.m. EDT 8:22 a.m. EDT
8:07 a.m. EDT 8:07 a.m. EDT
7:45 a.m. EDT 7:45 a.m. EDT
7:33 a.m. EDT Bullet Key update 7:33 a.m. EDT
The search for the next House speaker
House Republicans on Friday voted to make Rep. Jim Jordan (R-Ohio) their next nominee for speaker. Follow live updates .
Who will replace McCarthy? The spotlight is back on Rep. Jim Jordan (R-Ohio) , who was endorsed by former president Donald Trump for speaker . Here are a few other possible replacements for McCarthy .
Acting House speaker: Rep. Patrick T. McHenry (R-N.C.) is serving as acting House speaker until a new leader is chosen. The powers of an acting House speaker are untested, and it's unclear how much authority he has . Scholars say the House can't do much without an elected speaker .
The vote: Democrats joined eight House Republicans in the vote to remove McCarthy. See how your representative voted .
Republicans pick Jim Jordan as next House speaker nominee October 13, 2023 Republicans pick Jim Jordan as next House speaker nominee October 13, 2023
What to know about Jim Jordan, the next House speaker nominee October 13, 2023 What to know about Jim Jordan, the next House speaker nominee October 13, 2023
Steve Scalise drops speaker bid as House devolves into further turmoil October 12, 2023 Steve Scalise drops speaker bid as House devolves into further turmoil October 12, 2023
International edition
Australia edition
Europe edition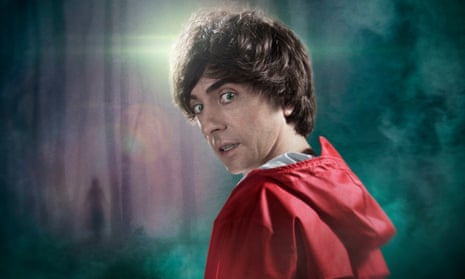 TV tonight: Uncanny brings ghost-hunting to primetime
Danny Robins brings supernatural stories to the big screen. Plus, a Corrie legend looks back on a 60-year career. Here's what to watch this evening
9pm, BBC Two
Are you a believer or a sceptic? Danny Robins didn't believe in ghosts … until two years ago. That was when he made the hit supernatural podcasts The Battersea Poltergeist and Uncanny, to which so many people responded with their own paranormal experiences. Now, he brings these stories to the screen, starting with Kate – who has been haunted by "Miss Howard" since she was a child. Hollie Richardson
Gardeners' World
8pm, bbc two.
Among the potpourri of soothing horticultural segments tonight: Frances Tophill strives to get her evolving Devon garden shipshape for autumn and assesses the tomatoes in her upcycled greenhouse; Rekha Mistry reveals what she has learned from tending a Peak District vegetable patch; and Errol Reuben Fernandes explores a green community project in Wakefield. Graeme Virtue
8.30pm, BBC One
Mike's anxiety about becoming a dad is growing, but it seems Alison isn't the only pregnant woman in the house as one of the ghosts also has some happy news. Meanwhile, selling off land to a developer for a golf course might be a good plan for the expectant parents, but Lady Button is not so sure. Hannah Verdler
Barbara Knox at 90
The term "Corrie legend" should not be used lightly, but in the case of Rita, the thrice-married queen of the cobbles, it's entirely permitted. As Barbara Knox, who has played her for nearly 60 years, turns 90, she joins Bradley Walsh to look back over her career and share memories. Expect the odd tearful reunion too. HV
The Good Ship Murder
9pm, channel 5.
Shayne Ward is the singing detective in the sense that he plays a cruise ship singer, Jack, who solves crimes on board, in this cheerfully cheesy new sleuthfest where someone is murdered in a different port each week. Ward's former Coronation Street cast-mate Catherine Tyldesley is Jack's crime-solving partner. Jack Seale
10pm, Sky Atlantic
The effort to stop the dangerous uber-capitalist Mike Prince (Corey Stoll) from becoming the US president continues to lead to unlikely alliances. Long-term fans of this addictive drama will, however, get more out of a subplot in which Chuck (Paul Giamatti) has to use old-school legal smarts to get his family out of a jam. JS
Most viewed
Advertisement
'We Are Waiting': Family of an Israeli Hostage Marks Her Birthday
For Noa Argamani's 26th birthday, her family held a dinner with cake and two empty chairs: one for her and one for her boyfriend. Both were seen on video being kidnapped by Hamas.
By Alexandra Stevenson
At the home of Yakov and Liora Argamani, Oct. 12 has long been a day for celebrating their daughter's birthday. This year, though, it is a day of sorrow for the Argamanis, after their daughter, Noa, now 26, was seen on video being kidnapped Saturday from a music festival by Hamas assailants.
Her parents held Noa's birthday dinner in their home in Be'er Sheva, in southern Israel, with cake and two empty chairs at the dining table. One was for their daughter, and one was for her boyfriend, Avinatan Or, who was kidnapped with her.
"We are waiting at home to celebrate your birthday," Ms. Argamani said in a recent interview, hoping her daughter could somehow receive the message. Only a few nights earlier, she had sat at the same table with her daughter and Mr. Or, she said, just before they went to the festival near Re'im in Israel, three miles from the border with Gaza.
Israeli authorities estimate that 260 people at the festival died in the Hamas assault. Hours after the attack began, friends showed Ms. Argamani a video that had surfaced online of her daughter being forcefully taken away on a motorcycle by Hamas attackers. Mr. Or can also be seen in the video, surrounded by men holding his wrist and pinning his arm behind his back.
For Ms. Argamani, who is 61 and battling brain cancer, the news was difficult to accept: "Having my daughter taken away, it adds to the pain."
In the neighborhood where Noa Argamani grew up, the community was grieving. Some of her friends were among the 3,500 people at the Nova Festival. Many people who were at first thought to be missing in the hours after the attack have now been confirmed dead.
In the hours before the Argamanis' planned birthday gathering, the community learned that one of Noa Argamani's friends, Ori Tchernichovsky, had been killed in the attack.
One of Noa's oldest friends, Shlomit Marciano, did not go to the festival. "It's sad that the date of her birthday, and even the exact hour we were planning to do something for her, is turning into the hour of the funeral," Ms. Marciano said.
Liora Argamani, who is from the Chinese city of Wuhan, appealed to China's top leader, Xi Jinping, for help in freeing her daughter. China has come under pressure from the United States and Europe for not condemning the violent attacks by Hamas.
On Thursday, China's foreign ministry confirmed that three Chinese citizens had been killed and several others injured during the violence. They also said two Chinese citizens were still missing.
"Please try to help us," Ms. Argamani said, appealing to Mr. Xi, "and we will express our gratitude."
Nadav Gavrielov contributed reporting. Li You contributed research.
Alexandra Stevenson is the Shanghai bureau chief for The Times. More about Alexandra Stevenson
Our Coverage of the Israel-Hamas War
A Looming Invasion: As   Israel's military prepares to invade the Gaza Strip , Israelis are grappling with a total breakdown of trust in the government .
A Humanitarian Crisis in Gaza:  Israel ordered people in the north of Gaza to evacuate to the south , creating an impossible dilemma for hospitals .
At the Egypt-Gaza Border: Told they could escape Gaza , scores of people with foreign passports gathered at the only border crossing into Egypt, only to find it still closed .
Hezbollah: Could the Lebanese Shiite group launch its own military campaign against Israel  in response to the country's expected offensive against Hamas?
Hostages' Families: Relatives of those captured or missing  by Hamas expressed despair and fear of what the invasion of Gaza would mean for their loved ones .
In the United States
An Anti-Muslim Attack: The authorities in Illinois accused a man of fatally stabbing a 6-year-old boy  in an attack that officials tied to the fighting in Israel and Gaza .
Jewish Americans: For many American Jews, there have been too many emotions to process . Young people spoke of fear, shock, solidarity and helplessness .
Palestinian Americans: U.S. Palestinians are dismayed by the violence, but some said that politicians and news outlets are overlooking historical context .