Peek-a-Boo & Spooky Gulch

On most Southern Utah bucket lists, you'll find the local favorite one-two punch of Peek-a-Boo and Spooky Slot Canyons. These magnificent hikes, located in the Dry Fork area of the Grand Staircase–Escalante National Monument area, can be done individually, but they make for a killer loop you can tackle in one afternoon of adventure. Once you're in, all you have to do is walk through a scenic paradise of red and purple rock. From the trailhead, get into Dry Fork Wash via moderate scrambling down some short cliffs and following cairns as needed. Once you're off the cliff and into the sand dunes, you'll hike along the creek wash until you see the mouth of Peek-a-Boo. There are hand and foot cut-outs in the rock to help you get up and into the canyon. Once you leave Peek-a-Boo, keep hiking (longer than you think you should, most likely) until you come to a juniper tree, then follow the trail and cairns leading to the right and the entrance of Spooky Gulch. Scramble down a mellow rock face to get into the canyon. It soon tightens up, and you'll be having a good time navigating the confines of this fun canyon. The loop generally takes about 3-4 hours depending on pace and skill level.
What makes it great.
This three-miler will give you stellar views and a new perspective of slot canyons in Southern Utah. Unlike many of the Escalante-area slot canyons, Peek-a-Boo and Spooky Gulch require zero technical gear or know-how—although it requires some navigational and rock-scrambling skill. Peek-A-Boo is a slot and corkscrew, and Spooky Gulch is a narrow slot canyon. It is worth noting, due to the restrictive nature of the some of the spaces in Spooky, this canyon is better suited for smaller body types. Adding to the cool factor of this destination is that it's a loop — which is rare for these parts. You could just poke into one of the canyons for an hour to see what it's all about, but why not do both while you're there?
Who is Going to Love It
Everyone — except claustrophobes. This loop has scrambling and shuffling to make it like an adult-sized play-place. The natural waves and contours of the sandstone are awe-inspiring and perfect for pictures, while the light stemming and maneuvering are totally fun. The canyon only gets really tight in Spooky Gulch, where large adults who are backpacking will have to remove their backpacks to get through. Because of some very tame climbing to get into both Peek-a-Boo and Spooky (if entered as a loop after Peek-a-Boo), it's probably best to leave the dog at home. But if your mutt is a climber, and you are adamant about bringing it along, dogs are allowed here.
Directions, Parking and Regulations
GPS Coordinates for the trailhead: (37.476782, -111.220040) From the pull-off at Highway 12, head down Hole-in-the-Rock Road for 26.3 miles to Dry Fork road and the trailhead — set and watch your odometer to be sure. Make sure you have a full tank of gas and lots of water as there are no amenities down this rough dirt road. This section of Hole-in-the-Rock Road provides easy access for passenger vehicles when dry; when wet, due to the clay consistency of the dirt, it might be impassable for even 4x4 vehicles. To be safe, don't drive on wet roads in the desert. The trip is great in the spring or fall, any time of day; the cool canyon makes for a respite from the summer's heat in the area. Just make sure you always check the weather report, because this is flash-flood country, and June, July, and August carry the greatest risk. Also note that there have been sightings of Great Basin rattlesnakes in the canyons and in the desert in general — be careful.
For current conditions on any of the slot canyons off Hole-in-the-Rock Road, Burr Trail, or other hiking opportunities in, or along the Escalante River and its side canyons, please contact the Escalante Interagency Visitor Center at 435-826-5499.
Well-prepared travel is responsible travel.
Do your part by planning ahead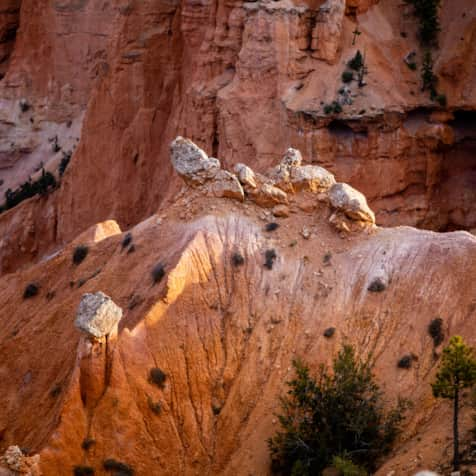 Trips Overview Map Utah County Highpoints Zion Moab Escalante North Wash More...
Trip Reports
Ghost Rider Canyon |
Virgin river gorge.
Canyoneering Ghost Rider Canyon
Android App
Download GPX
Donate To Support The Site!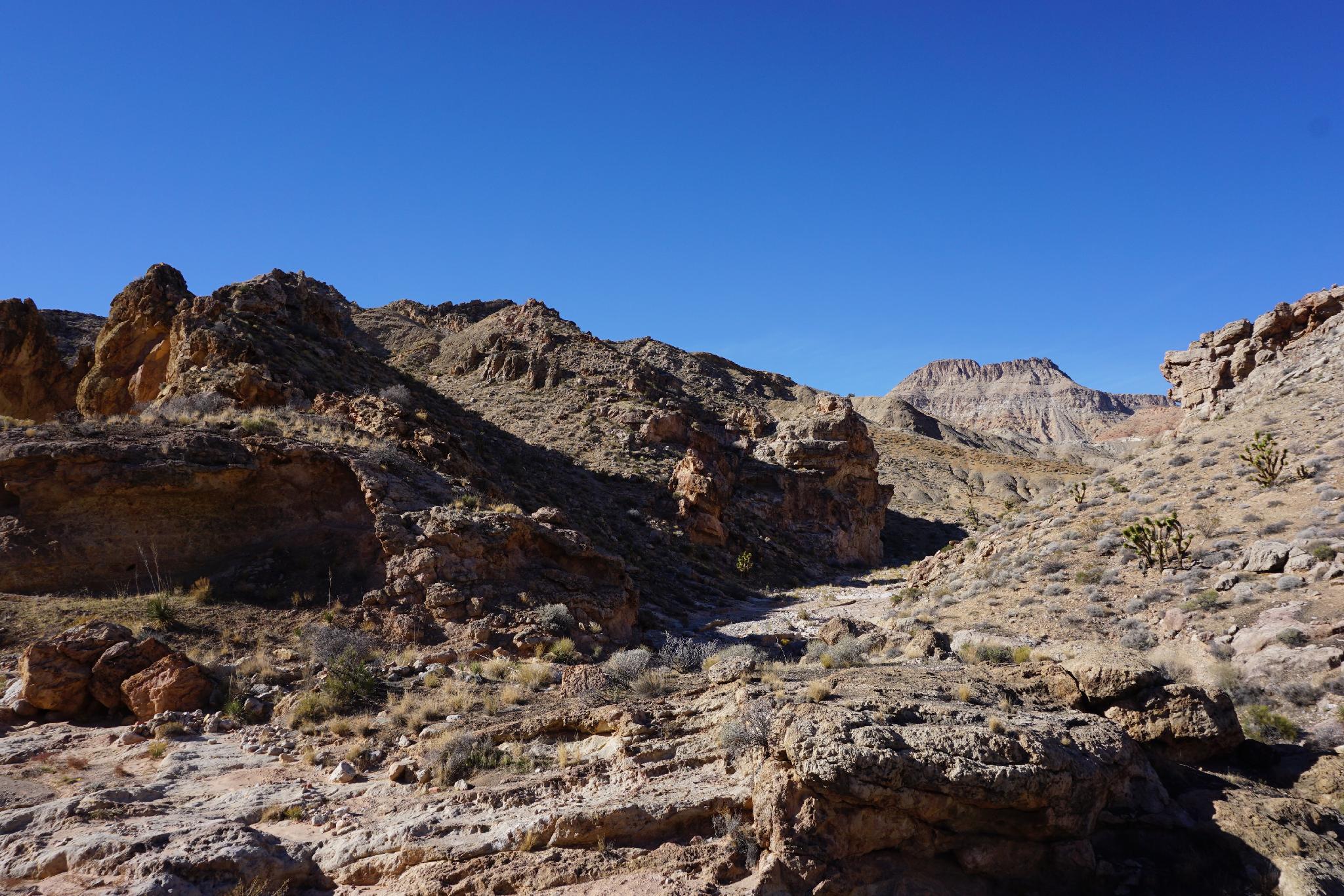 Bottom of the canyon before the exit.
Ghost Rider makes for an excellent evening canyon or beginner friendly canyon. Though not touted as a destination canyon, I must say I enjoyed it immensely as a way to break up a long drive while passing through. Ghost Rider has a short approach with 3-4 rappels in relatively rapid succession, followed by a casual exit. A mile and an hour are all the canyon takes.
Ghost Rider is also an excellent choice for rounding out a Cherry Canyon day as well, as it is very nearby. As of 2018, all anchors were bolts and chains.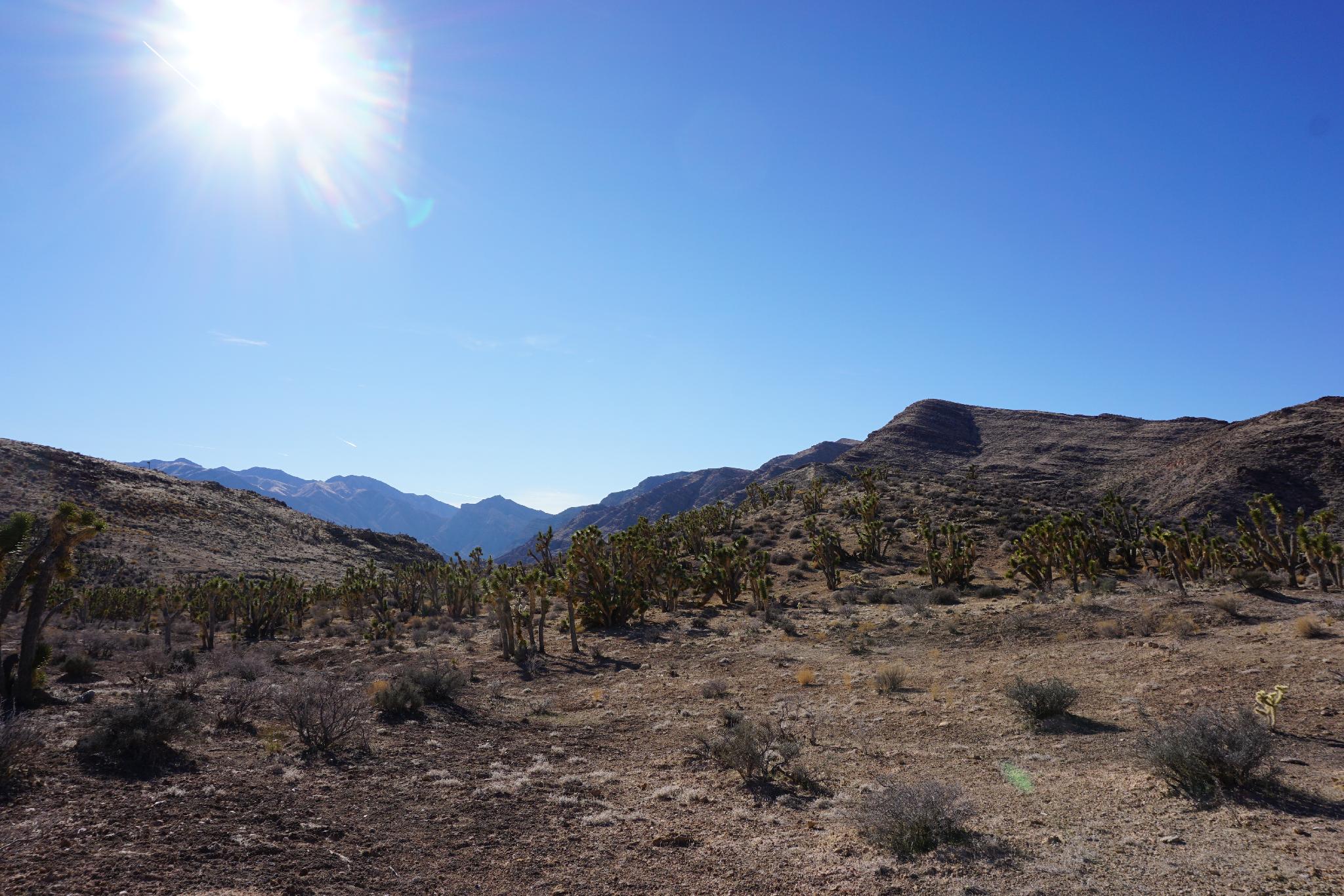 Joshua trees on the exit.
Getting There
The trailhead is off the Cedar Pockets road in the Virgin River Gorge. This is exit 18 from I-15 about 17 miles west of St. George or 20 miles east of Mesquite NV. This is the same exit for the Virgin River Gorge Campground,
Reset your odometer on the north side of the freeway and head north of the dirt Cedar Pocket Road. There are a few primitive campsites next to the road a short distance from the freeway. ( 12S 250884mE 4093502mN / N36° 57' 17" W113° 47' 52" )
1.6 miles - Cedar Pocket Wash Trailhead on the right. This is the exit point, and the recommended trailhead. ( 12S 250867mE 4095450mN / N36° 58' 20" W113° 47' 55" )
1.8 miles - Ghost Rider Canyon on the right. Limited parking. ( 12S 250887mE 4095635mN / N36° 58' 26" W113° 47' 55" )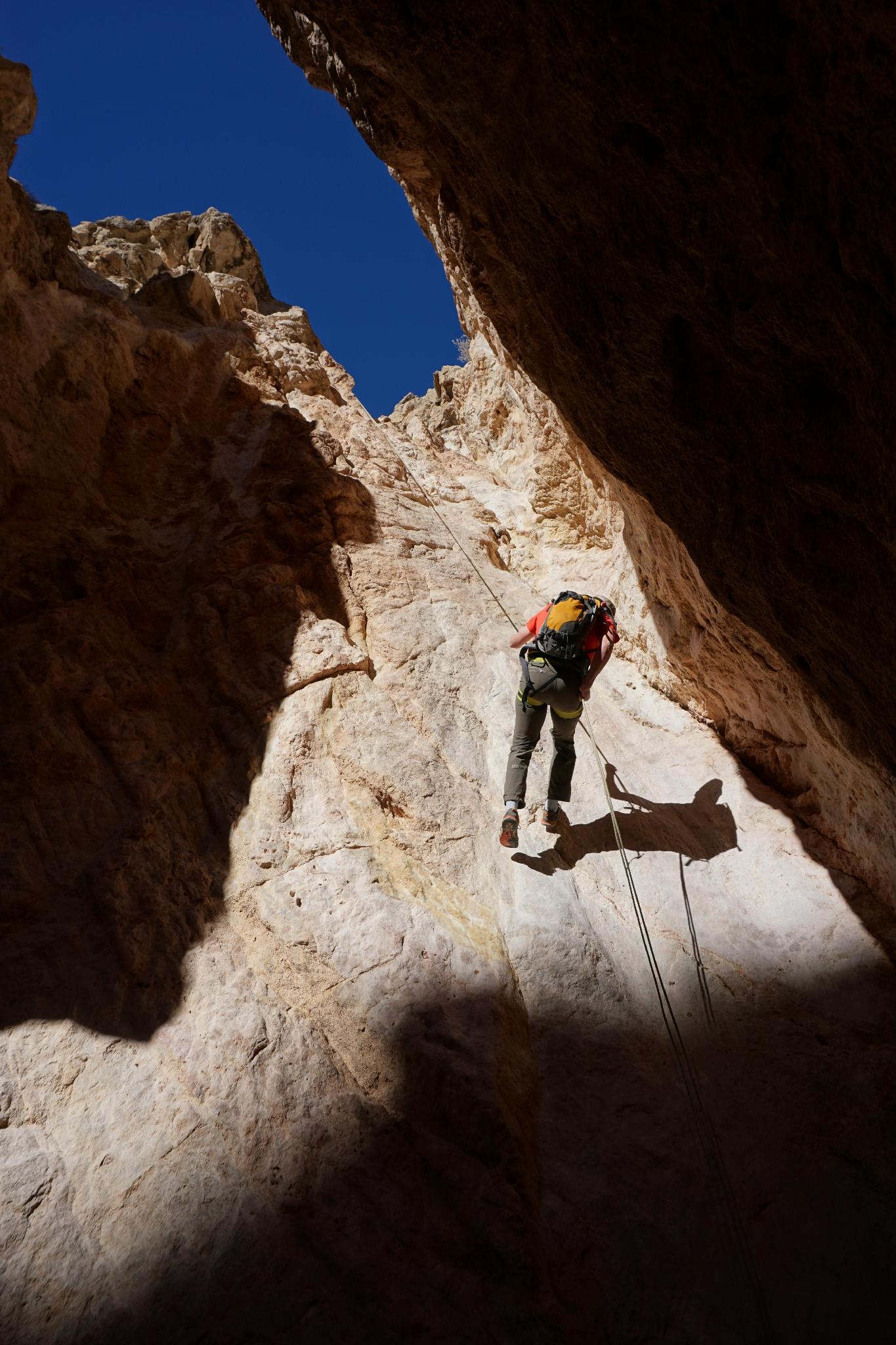 Big rappel in Ghost Rider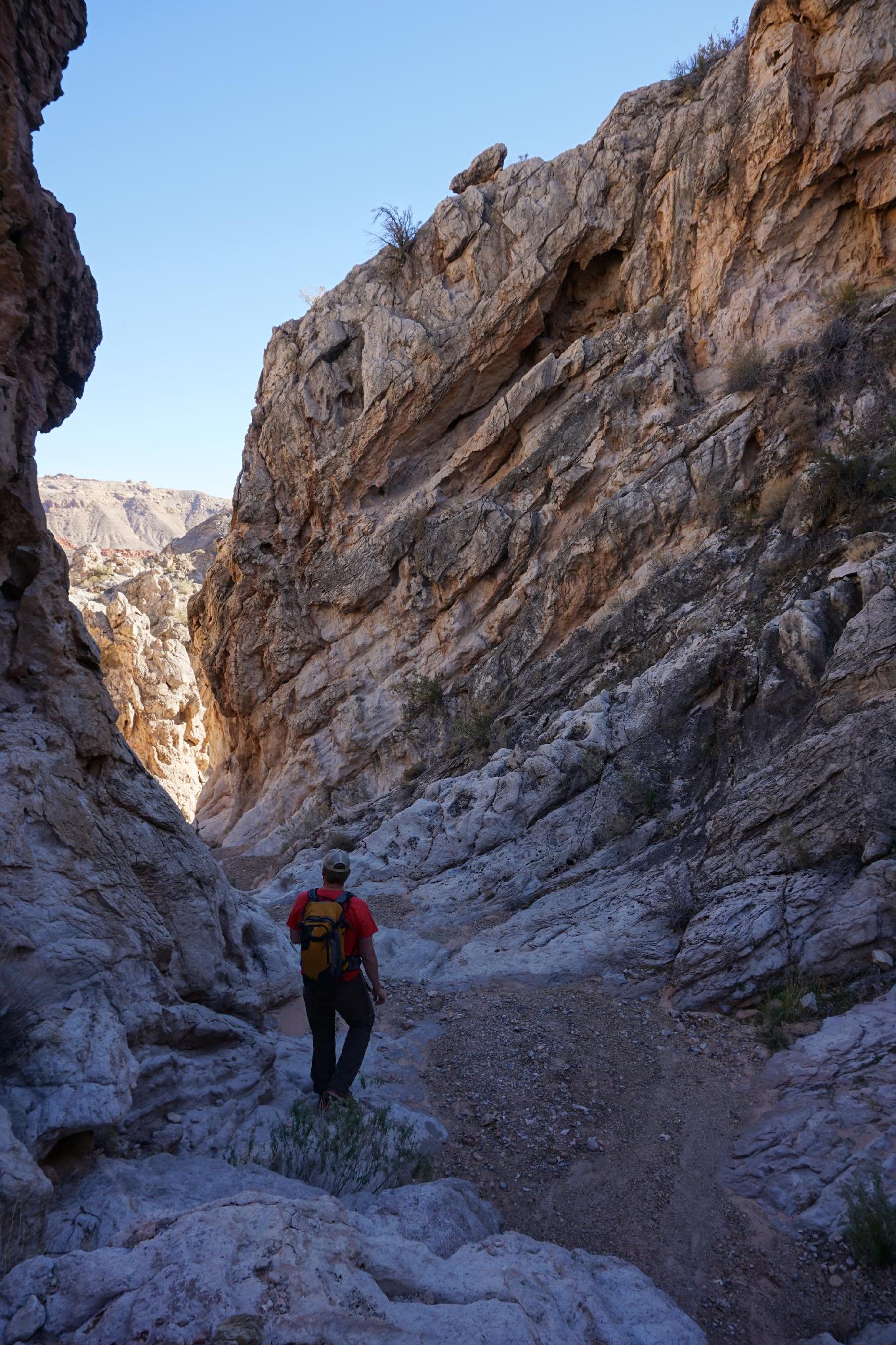 Getting started in Ghost Rider
Approach (5 minutes) From the trailhead, follow the road a minute or so to the wash, then turn right and head down the wash. The wash is Ghost Rider Canyon.
Canyon R1 - 2 m ( 7 ft. ) - This is a downclimb for most, but someone has installed a bolted anchor if needed. R2 - 8 m ( 27 ft. ) - A few minutes down from R1, the canyon drops at the first "real" rappel. R3 - 24 m ( 79 ft. ) -The big rappel in the canyon, and most photogenic in my opinion.
After R3, it is a short walk to R4.
R4 - 8 m ( 27 ft. ) - A final short rappel, then the canyon open and join a large wash.
Exit - 15-20 minutes Just before Ghost Rider joins the large wash, look for a social trail leaving on the right. This well worn social trail climbs to the ridge, then follows a side road back to the main road right near the trailhead.

Navigation for this route is easy and all sites can be accessed with the family passenger vehicle in good weather conditions. GPS waypoints are provided for those who like to play with their electronic toys. There is nothing difficult about the route. The USGS 7.5' Map titled "Sego Canyon" shows the area. All waypoints and maps for this route use the WGS84 datum.
Ute Historic Panel: This panel is probably from the 19th century. The panel contains white men, horses, buffalo and shields. Unfortunately, this panel has been vandalized. Fremont Style Panel: This panel shows a hunter, life size human figures, mountain sheep and geometric designs. This rock art is similar to the petroglyphs found in Nine Mile Canyon . Barrier Style Panel: In addition to many smaller figures, the panel contains about ten life size human shapes, most have a strange mummy-like appearance. They lack arms or legs, and often have huge insect-like eyes and skull-shaped heads. This panel is similar to the famous Grand Gallery found in Horseshoe Canyon . Additional Panels: If you look directly across the canyon from the Barrier Style Panel you can see two additional panels located just above the horse corral. The panel to the right contains several Barrier Style pictographs. The panel to the left contains several petroglyphs and gringo-glyphs.
Ghost Town History: Sego has a history unlike most ghost towns in Utah. Its history is surrounded by coal and not gold or silver. A rancher named Harry Ballard made the discovery in the early 1890s. Ballard bought the land surrounding his find and started operations on a small scale. In 1911, Ballard sold the mine to a group of Salt Lake City investors. Production started with grand plans for a long and prosperous run of coal production. The new owners built a store, a boarding house and other buildings all with their own water supply. Trouble started almost immediately when the water supply started to dry up. There were other problems as well, all of which contributed to little or no profit for the investors. Some miners were not paid for as long as a year but received script, which enabled them to buy food and other necessities for their families from the company store. In 1933, the miners agreed to become members of the United Mineworkers Union. On November 1,1947, the mine was closed and the property sold at auction.
Boot Hill: This adventure is not complete without stopping at Boot Hill (the old cemetery). Check out the headstone on the grave in the southwest corner for an intriguing surprise that will leave you wondering.
Location: From Green River Utah drive 25 miles east on I-70. Take exit 187 and drive north on the main road through the town of Thompson. The three rock art panels are located 3 1/2 miles north of Thompson. The road is paved to the pictographs and petroglyphs (N39° 01' 05", W109° 42' 37"). The site is protected by a wooden fence and has a small parking lot complete with information plaques, picnic tables and vault toilet. To reach the Ghost Town of Sego drive 0.5 miles further up canyon on a maintained gravel road until you reach a fork in the road (N39° 01' 29", W109° 42' 47"). Turn east (right) at the signed turn-off to Sego Canyon. The cemetery is seen immediately to the right (N39° 01' 25", W109° 42' 39"). Keep heading up the road 0.8 miles, and the ghost town should come into view (N39° 02' 02", W109° 42' 12").. The town site is on private property, you are welcome to drive up and see the ruins. Just respect the land and structures.
[ Homepage ] [ Introduction ] [ Warning ] [ Ratings ] [ Ethics ] [ Feedback ] [ Updates ]
Sego Canyon Ghost Town
Posted in Free Activities
Updated October 14, 2018
Ghost towns can be found all over Utah, mostly the remains of old Utah mining towns that didn't quite last. Sego cropped up in Grand county in 1910 as a coal town and lasted until about 1955 when trains stopped using coal and dried up much of the demand.
Sego is close to I-70, so it's an easy stop– just 5 miles from the freeway, and it can be paired with Sego Canyon Petroglyphs , which we passed along the way. Get off exit 187 and go north through the tiny town of Thompson. You can't get lost finding your way to the ghost town as there is really only one road.
The first ghostly building we passed is the old schoolhouse, which was moved down to Thompson from Sego several years ago. A sign says you can take a tour by appointment, but you can't see much else. We continued up the canyon and passed the petroglyphs, which are definitely worth stopping to see. After the second panel, we took a right turn and wound up the hill to the cemetery. It is fenced, so we didn't go in, but it's not big enough to wander through anyway.
Further up the road, we passed some tumbled-down cabins made mostly of stone. The boys wanted to check out each one, so we did. An interesting note is that the coal mine allowed miners to build shacks where ever they wanted, so some houses are nestled right against the rock walls of this narrow canyon. Though you can see many foundations, only a few walls and roofs seem to be recognizable. There are about 6-7 houses or small building in this condition.
Further in we came to a huge building that was the company store. Its rock walls still stand to a height of about 25 or 30 feet. Across the "street" the boarding house has recently collapsed. A few cars from the 40s are still recognizable, too. Of course, our boys had to poke around in all of them. Other than that, there isn't much left of Sego. It was a fun trip for our boys to see something new. They'd been anticipating a real-live ghost town all week, and they weren't sure if they should be scared or not!
Take exit 187 off the 1-70. Head north toward the town of Thompson. There is only one road. You will pass the Sego Canyon Petroglyphs (make sure to stop), and then continue on to the Sego Canyon Ghost Town. It is about 5 miles on a dirt road, but our van made it just fine.
Share my adventures Share this content
Opens in a new window Twitter
Opens in a new window Facebook
Opens in a new window Pinterest
You Might Also Like
Pioneer Memorial Museum
Poison Spider Dinosaur Trackway and Petroglyphs
Dugway Geode Beds
Things to do in Moab
Vineyard Grove Park and Splash Pad
BYU Museum of Peoples and Cultures
Leave a reply cancel reply.
Trip Reports
Areas & Ranges
Huts & Campgrounds
Logistical Centers
Fact Sheets
Custom Objects
Plans & Partners
Ghost Rock West
Additional Parents
Climber's Log Entries (1)
Additions & Corrections
Ghost Rock is a pinnacle along I-70 in Utah's San Rafael Swell. Apparently, a cowboy on a foggy morning saw the top of the pinnacle protruding from a bed of fog, thought it appeared ghostly, and dubbed it "Ghost Rock." Today, there is a rest area by the formation, and travelers can get out to enjoy the great views. Sadly, some visitors have left behind modern rock "art" (graffiti) on the formation. "Ghost Rock West" is a notable formation adjacent to I-70 directly west of Ghost Rock. The name is not official and comes from the name of the rest area just east of it. While it is not as dramatic or as steep as Ghost Rock, it provides a fun scramble on crumbly slickrock and is great not as a major objective but rather as something to do if one needs to get out and stretch the legs. Climbing it only takes about 15 minutes, and elevation gain isn't even 200'. As I said, it's a fun little scramble, not something to plan a day around. The southeastern corner has a line up it that has the look of Class 4 or low Class 5, but I found something easier and less exposed on the north face. I zigged and zagged up a short series of ledges and slabs, eventually gaining the summit, where there was a small cairn but no register. This route was Class 3/4 on soft sandstone that broke easily, though I should add that when I climbed it, the rock was probably softer than usual due to rain and snow the night before. Views are really not much different than they are from the adjacent rest area, but there obviously is more peace and quiet at the summit. It's a spectacular view, though, giving a nice perspective of Ghost Rock and a stunning, sweeping vista north of the Swell, replete with deep canyons and unnamed monoliths, that have seen little or no hikers and climbers.
Getting There
"Ghost Rock West" is located between Exits 116 and 131 on I-70, almost halfway between but closer to 116 than to 131. The Ghost Rock West rest area is accessible to westbound travelers; the Ghost Rock rest area is off the eastbound lanes. It might be illegal to cross the interstate by foot (it probably is since pedestrians are not allowed on the highway), but bold outlaws should know that the highway is rarely busy and is easy to cross on foot, though this page is not an endorsement or an encouragement of breaking the law. There are also numerous gravel median crossings; some are clearly marked as open to authorized vehicles only (i.e. police officers setting speed traps to collect revenue for the local government), but others are not. Again, this is information, not an encouragement or an endorsement.
Red Tape and Camping
Red tape out here? Nah. The only thing I'd say are these: 1. Don't be yet another jackass thinking it's a good idea to vandalize the rock. 2. On the approach (and the return), do your best not to trample the biological crust . The closest developed campground is about 20 miles north on a dirt road from Exit 131. However, at Exits 116, 131, and 149, there is access to unpaved roads where dispersed camping is available.
View Ghost Rock West Image Gallery - 6 Images
Nearby Mountains & Rocks
Interactive Map
Mountains & Rocks in Utah
Parents refers to a larger category under which an object falls. For example, theAconcagua mountain page has the 'Aconcagua Group' and the 'Seven Summits' asparents and is a parent itself to many routes, photos, and Trip Reports.
San Rafael Knob
Train Robbers Mesa AKA Saddle Benchmark
Sagebrush Bench
Chimney Rock
Locomotive Point
Toviah Tower
Indian BM (Indian Mesa)
Window Blind Peak
"Eagle Canyon Pinnacle"
The Wickiup
Temple Mountain
Bottleneck Mesa
Mexican Mountain
The Silent City
B Crags (Little Spotted Wolf Canyon), 5.5-5.12
Jolly Green Giant-- 5.6-5.11+
Point Judith
O Crags (Three Finger Canyon), 5.4-5.11+
Buckmaster Hills
E Crags (DBC Canyon)
You need to login in order to vote!
Don't have an account.
Rating available
Suggested routes for you
People who climb the same things as you
Comments Available
Create Albums
Legends of America
Traveling through american history, destinations & legends since 2003., spring canyon, utah ghost town.
Spring Canyon Coal Company, by William Shipler, 1925
Though the area where the Spring Canyon Coal Company would develop a mine had been known for years as having a rich coal seam, it would be decades before commercial operations would be established. In the late 1800s, Helper residents were often known to haul coal by wagons from an opening on the side of the mountain. A small mine was worked in Sowbelly Gulch by Teancum Pratt in 1895 when he built a wagon road and began to haul coal back to Helper. Around 1897, bought the acreage, operating his small coal mining venture until 1912. At that time, Jesse Knight and other investors in Provo, Utah purchased the land and organized the Spring Canyon Coal Company.
Utah Railroad Company Cars at the Spring Canyon, Utah Tipple by Harry Shipler
The company began to develop some 2,000 acres of coal land and made plans to build a railroad to connect the mine in Spring Canyon with the Denver & Rio Grande Railroad at nearby Helper. Starting with just about a half dozen miners, supervised by Provo ex-sheriff George Storrs, coal was first shipped to Helper via wagons.
However, when the railroad was completed in October 1912, the mine began to make its first shipments on the train, which sported a brand new locomotive. Storrs also was the superintendent of the railroad, as well as the mine.
Coal was delivered from the mine to the canyon floor by way of an aerial tramway. Expanding quickly, a new steel tipple began to be built in March 1913, which had a capacity to handle some 2,000 tons of coal per day. By May, it was operational and was shipping about 600 tons per day with expectations of quick growth. That same year, the private railroad was bought by the Denver & Rio Grande Railroad.
As the mine expanded the camp that supported it was also growing, taking on the name of Storrs, for the mine superintendent. The company also built a number of four-room cottages for the miners which included hot and cold running water, a store, a hotel, and a hospital. By the end of 1914, the mine was producing about 1,000 tons of coal per day. In 1919, a new surface tramway replaced the mine's aerial tramway.
Mining remnants in Spring Canyon, Utah by Kathy Alexander
Jesse Knight died on March 14, 1921, and the following year, the company was sold to James B. Smith and his associates of San Francisco, California.
In 1924 the Town of Storrs changed its name to Spring Canyon, perhaps because its first superintendent, George Storrs, who had moved on and started his own company, had been indicted on mail fraud charges in connection with the promotion of his Great Western Coal Company in Gordon Creek Canyon. Though Storrs would later be cleared of the charges, the town would forever be known as Spring Canyon. By that time, the town boasted a population of approximately 1,100 people.
By 1940 the Spring Canyon mine was ranked as the fourth-largest producer in the state. Ever-expanding, by 1948, the Spring Canyon Coal Company was also operating the Standard and Royal Mines.
However, the prosperity couldn't last forever, and by 1954, much of the coal had been depleted and the Spring Canyon Coal Company shut down the vast majority of its operations, operating with just a skeleton crew. Most of the residents left town, but the mine continued to operate until 1969 when it was closed.
An old railroad bridge in Spring Canyon, Utah by Kathy Alexander.
Unfortunately, six years later, in 1975, the entire town was raised, leaving only parts of the tipple trestle.
©  Kathy Weiser / Legends of America , updated June 2021.
Carbon County Ghost Towns
Ghost Towns Across America
Utah Ghost Towns
Utah Main Page
Stunning fossil find near Lake Powell is 'helping to uncover a story'
At least 180 million years ago, when dinosaurs roamed the Earth, reptiles with mammal-like features existed near Lake Powell.
In March 2023, paleontologists discovered bonebeds in the Navajo Sandstone near Lake Powell containing rare fossils of these prehistoric creatures, known as synapsid reptiles. A report issued Oct. 11 in observance of World Fossil Day described the findings.
The discovery could help explain how mammals evolved from reptiles, said Vincent Santucci, senior paleontologist with the National Park Service.
"We know a lot about T-rex. We don't know a lot about synapsid reptiles," he said. "This is helping to uncover a story."
Getting there wasn't easy. Scientists had to wait seven decades for water levels in Lake Powell to recede enough to recover the fossils, which had been submerged for years. The mission took place in a cold winter during hailstorms and rain, Santucci said.
Lake Powell drought: A 'front-row seat' to a drying Colorado River and an uncertain future
What fossils were found in Lake Powell?
Paleontologists found a bonebed containing multiple skeletons.
A news release on the finding described it as the "first tritylodontid bonebed" found in Lake Powell. A tritylodontid is an herbivorous relative of mammals that existed during the early Jurassic era, about 180 million years ago.
The crew that found the fossils collected several hundred pounds of rocks encasing the bones and skeletons. Scientists will run X-ray computerized tomography, or CT scans, on the fossils at the University of Utah South Jordan Health Center, park service spokeswoman Mary Plumb said.
How were the Lake Powell fossils found?
The crew began looking at the site where the fossils were found after water levels in Lake Powell reached historic lows because of drought.
Andrew Milner, site paleontologist and curator at the St. George Dinosaur Discovery Site at Johnson Farm in St. George, Utah, spotted some of the bones while walking along cliffs in Glen Canyon National Recreation Area, Santucci said.
"He looked at us and said, 'Vince, I may have made the most important fossil discovery I've made in my entire life," Santucci recalled Milner saying. Milner is the lead author of the Oct. 11 report of the findings.
The scientists had to obtain approval from Glen Canyon National Recreation Area staff to conduct the recovery.
And they had to act quickly, with only a short window of time to recover the fossils before water levels returned to normal.
"The water levels were going to come back up," Santucci said. "We wouldn't be able to do this underwater; it wouldn't be feasible."
Why is the Lake Powell fossil discovery so important?
The discovery will expand scientists' knowledge of our natural history to learn more about how early mammal relatives survived the mass extinction at the end of the Triassic Period and diversified during the Jurassic Period, Plumb said.
Scientists will use "all the tools available for us" to better understand the fossils, such as 3D photography techniques to create images of what the synapsid reptiles looked like and enhancements that allow higher resolution views, Santucci said.
He sees potential for modern biologists and paleontologists to learn a lot from the fossils because they were found with "almost complete skeletons." Their anatomical characteristics show a transition from reptilian to mammalian anatomy, he said.
For instance, evidence from the bonebed suggests the synapsid reptiles died in a burrow setting, and that they burrowed as a method of survival from the dinosaurs, he said.
"If the preservation is there, we can answer questions as basic as, 'When in the evolution of reptiles did they become mammals?'" Santucci said. "We're going to be able to define things that have been difficult to define in the past. This isn't one tooth, one bone or one skeleton."
313 million years old: How a hiker accidentally discovered the oldest fossilized footprints ever in Grand Canyon
Reach the reporter at  [email protected] . Follow him on X, formerly Twitter:  @salerno_phx .
Support local journalism.  Subscribe to  azcentral.com  today.
Issue #4 Now Available!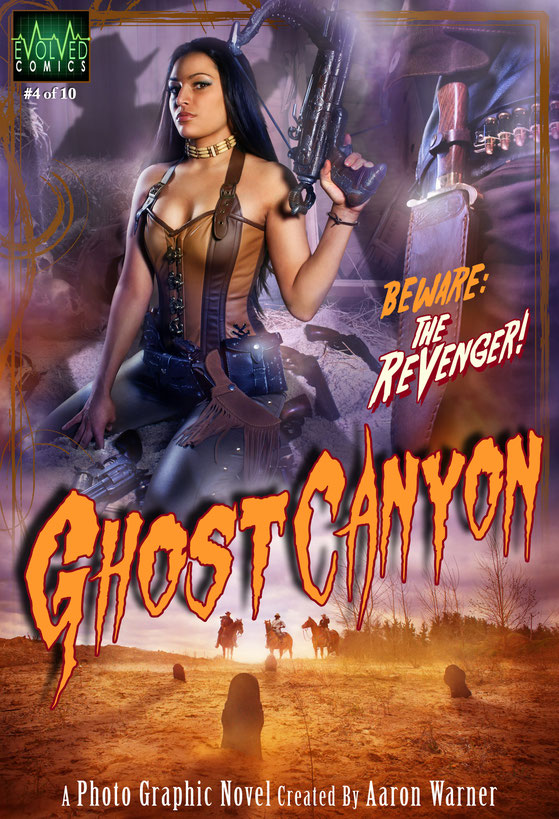 Step into a world of possibility. Gone are the sketch lines and drawn elements that separate your world from graphic novels.
This is not your ordinary comic book. Unlike any comic book you've ever seen, Evolved Comics brings you an all-photographed graphic novel complete with characters as real as the world they were photographed in.
A series you can sink your teeth into. Deep with complex and colorful characters, each issue boasts 32 pages of dark and mysterious adventure from the Ghost Canyon ten issue series, all in photographed reality.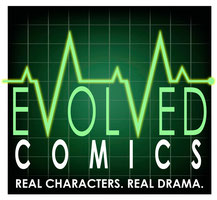 Merchandise
On Location
3D Photo Gallery
Creating Ghost Canyon
Cast of Ghost Canyon
Special Events
Reviews & Interviews
In the News
Evolved Comics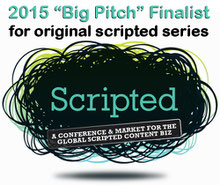 Take An Underground Ghost Tour With No Lights Allowed At Grand Canyon Caverns In Arizona
Katie Lawrence
Katie Lawrence is a Southeast Texas native who graduated 18th in her high school class with a GPA of 4.25. She attended college in the Houston area and began writing for OnlyInYourState in 2015. Today, Katie writes, edits, and performs several other tasks for OnlyInYourState and has never been more passionate about a job before. Outside of work, you can likely find her curled up on with a hot cup of coffee, practicing yoga, baking, or exploring the beautiful Lone Star State (in particular, the vast and mystical West Texas desert).
More by this Author
Arizona is full of haunted places, and some are hiding deep below the earth's surface. Grand Canyon Caverns offers a ghost walk that leads you through underground passageways rife with paranormal activity — and the tour is strictly lights-out.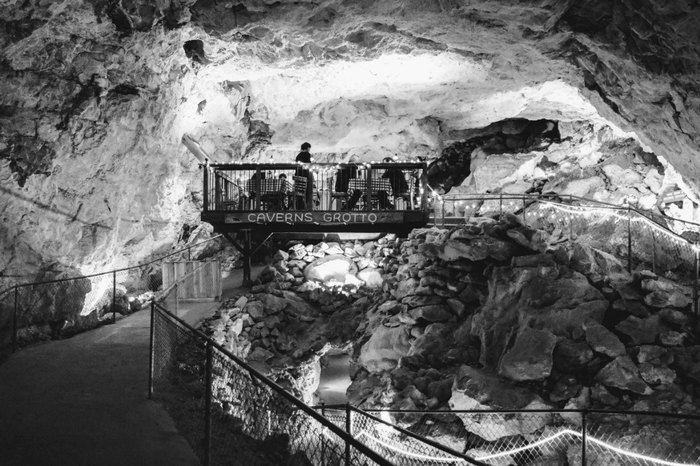 Related Stories
Hunt For Ghosts All Night Long At The Notoriously Haunted Vulture Mine In Arizona
You Won't Want To Drive Through The Most Haunted Town In Arizona At Night Or Alone
A Visit To The Haunted Yuma Territorial Prison In Arizona Isn't For The Faint Of Heart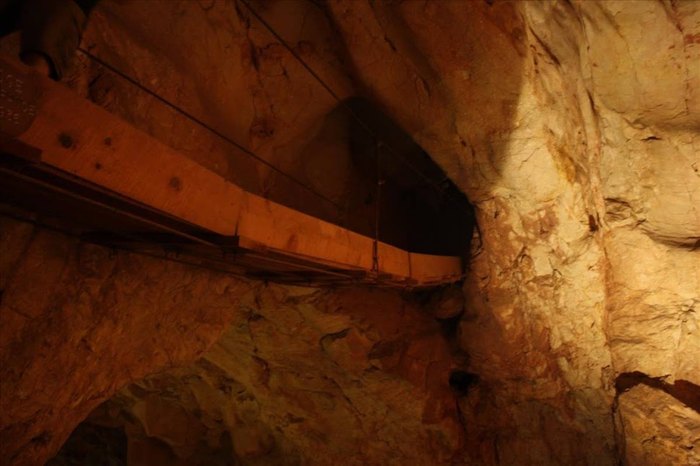 Visit the Grand Canyon Caverns website or Facebook page to learn more.
Have you ever taken the Ghost Walk at Grand Canyon Caverns? If so, let us know all about your experience in the comments section. In the mood for more scares? Check out our previous article for a spooky day trip that leads to some of Arizona's creepiest places.
OnlyInYourState may earn compensation through affiliate links in this article.
Want more Arizona in your inbox?
Get the latest on things to see, do, and eat around Arizona!
Thank you! You'll receive your first newsletter soon!
An error occured.
Related Articles
An Arizona Family Has Turned Their Home Into The Most Haunted House You'll Ever Visit
The Lantern-Lit Cave Tour In Arizona Is A Unique Way To Experience Kartchner Caverns
You Can Drive Through The Terrifying Halloween Night Drive Experience In Arizona This Year
Experience Ghostly History Firsthand As You Make Your Way Through The Haunted Town Of Bisbee, Arizona
There's An Easy, 1.4-Mile Hike That Leads Straight Through A Spooky Arizona Cemetery
Verde Canyon Railroad's Open Air Train Ride Is A Scenic Arizona Adventure For The Whole Family
Rent Your Own Double-Decker Party Boat In Arizona For An Amazing Time On The Water
A Creepy Small Town In Arizona, Bisbee Has Insane Paranormal Activity
Explore Arizona
Arts & Entertainment
Farms & Wildlife
Fun Adventures
Shops & Boutiques
Sights & Landmarks
Featured Addresses