Nameless Ghoul
Amplifiers 12
Effects pedals 16, bass guitars 9, drum sets 1, drumsticks 2, keyboards and synthesizers 6, studio equipment 8, music accessories 10, drum hardware 1.
Gibson RD Artist Electric Guitar
Solid Body Electric Guitars
The Nameless Ghouls of Ghost have been known to carry Gibson RD's since the early days. The German branch of Gibson Guitar Corporation has interviewed the Nameless Ghouls and learned that Fire Ghoul's guitar carri...
Submitted about 8 years ago
Hagström Fantomen Custom
"When the Hagstrom Fantomen first reached the market in 2016 it immediately became a sensation, recognized as the guitar built in collaboration together with the Swedish band "Ghost". Many players since its release have fallen in love, not only with the stunningly good-looking design of the Fanto...
Submitted about 3 years ago
Gibson RD Standard Exclusive Electric Guitar
Omega Ghoul, also known and symbolised as Aether, is frequently seen playing a black Gibson RD Standard. Like his brother, Fire Ghoul, he switched the pickups to Seymour Duncans and added a coil-tap switch.
Submitted almost 8 years ago
Gibson SG Standard
From an interview with Tonedeaf:
"Our guitars differ between what we're touring with and what we're recording with. At home, all the music is written on my guitar here at home, which is a regular black Gibson SG, which is highly regular. But that's my go-to guitar, th...
Dunlop Tortex Triangle Guitar Picks 1.0mm
Picks & Pick Holders
Matte black custom Dunlop pick with triangle inlay and ghost logo embossed
Submitted over 7 years ago
Hagström Fantomen Electric Guitar
Since March 24th 2017 both Fire and Aether have been using a white and black Hagstrom Fantomen respectively. The white Fantomen can easily be spotted at 1:22 and 3:15 in the embedded video. On the Hagstrom website the Fantomen is also being advertised as Ghost's new guitar. A post on Ghost's Inst...
Submitted over 6 years ago
Pigtronix FAT Drive
Overdrive Effects Pedals
From Pigtronix' website , this is a photo of Water Ghoul's pedalboard. The Fat Drive is on the top left.
Orange Amplifiers AD200B 200W Tube Bass Amp Head
Bass Amplifier Heads
Taken from the Download Festival, 2012. Water Ghoul performs here and just behind him, he has an Orange OR100 Amp Head that he uses.
Original source .
Pigtronix Disnortion
Multi Effects Pedals
In this video, Graeme (the audio technician for Ghost), along with a Nameless Ghoul discuss some equipment that the band uses. Graeme mentions as well that for the bass rack, a Pigtronix Disnortion is plugged in for "growl and attack", giving it the signature Ghost sound.
Marshall JCM900 4100 100-Watt Dual Reverb Guitar Amp Head
Guitar Amplifier Heads
at 2:18, i think this is the amp used by a ghoul
Submitted about 4 years ago
MXR M234 Analog Chorus
Chorus Effects Pedals
From Pigtronix' website , this is a photo of Water Ghoul's pedalboard. MXR Analog Chorus is on the top far left corner.
Orange Rockerverb MKII Head
at 10:10, the amp can be seen clearly as well as 0:07
Orange Rocker 15 Terror
at 2:36, the amp can be seen to the left of stage
Electro-Harmonix Micro POG Polyphonic Octave Generator
Harmonizer & Octave Effects Pedals
the guitarist use this on a image
Hagström Viking Deluxe Baritone Guitar
Semi-Hollowbody Electric Guitars
Seen played on stage by a Nameless Ghoul since the Rats! on the Road tour of 2018
Submitted over 5 years ago
Gibson J-35 Reissue
Acoustic-Electric Guitars
In this performance by Ghost during the Unholy/Unplugged Tour, the Nameless Ghoul on the right can be seen playing Gibson J-35. It's especially apparent at the beginning of "Jigolo Har Megiddo".
MXR M169 Carbon Copy
Delay Effects Pedals
From Pigtronix' website , this is a photo of Water Ghoul's pedalboard. Carbon Copy is on the bottom left side.
Electro-Harmonix POG2 Polyphonic Octave Generator
From Pigtronix' website , this is a photo of Water Ghoul's pedalboard. The POG2 is on the top centre of the board.
Orange Amplifiers OR50 Tube Guitar Amp Head
at the start of the video, the amp can be seen next to a ghoul on the left of the stage
Fender Offset Telecaster
At 0:49 you can see one of the nameless ghouls play an offset tele
Peterson StroboStomp HD
Pedal Tuners
At 9:20, The guitar tech states the Fire ghoul uses this tuner
Submitted over 3 years ago
Fender American Standard Jaguar Bass
Electric Basses
In this performance of "Elizabeth" at Hellfest, Water Ghoul can be seen playing an American Standard Jaguar Bass, especially apparent at 1:13.
Fender American Special Precision Bass (Duplicate)
Shot of a white P bass at the 0:29 mark.
Fender American Special Precision Bass
Water Ghoul has been seen many times playing an American Special Precision Bass by Fender. For example, he plays this bass during the Deezer Sessions .
Orange OBC410 4x10'' 600-Watt Bass Speaker Cabinet
Bass Amplifier Cabinets
Taken from the Download Festival, 2012. Water Ghoul performs here and just behind him, he has an Orange OR100 Amp Head that he uses. Below that is the OBC410 bass cabinet.
Original source ....
Orange Thunderverb 200W
at 2:07, you can see the black on the top of the control graphics extends about twice as far as the switches. This happens on the Thunderverb series of amps. It's tough to tell whether it would be a 50 or 200. (The Rockerverb series black color only extends about 1.5x as far as the switches.)
Submitted about 7 years ago
Tama Starclassic Performer B/B Piano Black
He use this Drum without 10' Tom
Fender Jazz Bass
The most recent lineup of ghouls in 2017 sported new Hagstrom RD models along side of the water ghouls new Fender Jazz Bass
Ernie Ball Skinny Top Heavy Bottom Slinky Guitar Strings (1...
Ether (rhythm guitar) uses skinny top heavy bottom
Submitted over 4 years ago
Dunlop Tortex Standard 1.14mm Guitar Picks
At 10:14, The guitar tech states the Fire ghoul uses these picks
This is a community-built gear list for Nameless Ghoul.
Find relevant music gear like microphones, guitar rig, amplifier setup, effects pedalboard, bass guitar rig, shells, heads, cymbals, hardware, drumsticks, pianos, keyboards, synths, and other instruments and add it to Nameless Ghoul .
The best places to look for gear usage are typically on the artist's social media , YouTube, live performance images , and interviews.
To receive email updates when Nameless Ghoul is seen with new gear follow the artist .
Similar artists
Gear Guides
5 Best Online Guitar Lessons Websites in 2023
Michael Pierce & Giulio Chiarenza
Updated August 2023
13 Best Fuzz Pedals for Guitar
Giulio Chiarenza & Mason Hoberg
8 Best Looper Pedals for Guitar: 2023 Gear Guide
7 Best Chorus Pedals: 2023Top Picks and Reviews
Mason Hoberg
Nameless Ghoul's contributors
Nameless ghoul's followers.
What Guitars Do Ghost Use? A Ghoulish Guide…
What guitars do Ghost use? In this guide we'll look at what Tobias Forge uses to record Ghost albums and what his nameless ghouls use when they're playing live – there's some excellent gear coming!
Ghost's new album, IMPERA, is now out and the band, as ever, is pushing forward into new territory. In my review of Ghost's IMPERA , I called it a "classic rock" album – meant in the nicest possible way – because to my ear, it sounds like a combination of Journey, REO, and Rush. It's a heady mix to be sure.
Ghost is a bit of an odd band to cover in a gear roundup, however, because it doesn't really work like other bands. All the music is written and recorded by Tobias Forge and a selection of session musicians and then, when the band is on the road, touring, Forge does vocals and the nameless ghouls play the music.
First, we'll look at the guitars that Tobias Forge uses to write and record Ghost records. After this, we'll take a look at the guitars used by his two nameless ghouls that play rhythm and lead guitar when the band is touring. By the end, you'll know what Tobias Forge uses and what the nameless ghouls use when playing live.
What Guitars Do Ghost Use?
In a live situation, Ghost's two guitarists – affectionately known as the Omega Ghoul and Fire Ghoul – from 2016 onwards have used Hagström Fantomen Custom guitars. This is a guitar designed in collaboration with Ghost and, while it is based on the Gibson RD Standard, it packs in plenty of unique features and embellishments per Ghost's wishes and requirements.
Ghost's guitarist can also be seen using a modified Gibson RD Standard in plenty of live videos online too. Again, the Gibson RD Standard is a beautiful-looking guitar. But in order to extract the best possible tone from it, both guitarists switched out the Gibson pickups for a set of Seymour Duncan pickups . They also added a coil-tap switch as well to get the overall sound and tone where it needed to be for live situations.
But it doesn't end there. When they're not playing live, the Nameless Ghouls do have additional guitars that they use. In an interview with ToneDeaf , one of the band's guitarists – his name isn't given – explains that his daily driver, the guitar he writes on at home and plays most, is a Gibson SG Standard . In black, obviously.
Our guitars differ between what we're touring with and what we're recording with. At home, all the music is written on my guitar here at home, which is a regular black Gibson SG, which is highly regular. But that's my go-to guitar, that's my favourite guitar. And usually when we go into the studio, there's nothing wrong with that guitar, but it tends to detune a bit too quickly. I've changed the screws on it, but in the studio you want something reliable. In the studio we tend to use one set of things and live we use Gibson RDs and those are really good for the live thing. Also, just for the coloration of the sound, we want to use different guitars in the studio. A Nameless Ghoul
It should probably be noted that the quote above is from an interview before the band started using Hagström Fantomen Custom guitars . At this point, both guitarists – at least in a live situation and in the studio – were using Gibson RD Standard guitars with Seymour Duncan pickups .
Designed by Ghost in collaboration with Meshuggah's Martin Hagström who helped dial in the pickup's tone and output. It features a unique body design, a 25.5"-scale mahogany neck, a 3-way switch, and a thin neck for faster playing. It is a stunning guitar and well worth the asking price.
Unique double-cutaway solid mahogany body
25.5"-scale mahogany neck, 22-fret Resinator fingerboard
Dual Lundgren-designed Alnico V humbuckers with coil tap, 3-way switch
Tune-o-matic bridge with roller saddles, stopbar tailpiece, die-cast tuners
What Guitars Does Tobias Forge Use?
Tobias Forge writes all of Ghost's music. Like Trent Rezner of NIN, Ghost starts and ends with Forge. When the band plays live, he adopts his stage persona – currently Papa Emeritus IV – and undertakes vocal duties. But Forge does write all the guitar parts and composes all the additional music as well.
So what guitars does Tobias Forge use? Forge has been in quite a few bands before he founded Ghost . As a veteran of the Swedish metal scene since the early 1990s, Forge has accumulated a raft of guitars. As of right now, Forge tends to use Fender and Gibson guitars when writing and recording Ghost material, as you'd expect – he now has more than enough money to buy in the good stuff.
As of 2022, here's a complete rundown of Tobias Forge's guitar collection :
Gibson Les Paul Gold top P-90 w Bigsby VOS
Gibson Explorer Electric Guitar
Fender Precision Bass
Fender Telecaster
Gibson 20th Anniversary 1957 Les Paul Custom Black Beauty
1970s Fender Stratocaster
Fernandes Stratocaster
Gibson SG Standard Electric Guitar
Plenty of Ghost songs, some of its best, in fact, use acoustic guitars, and, again, Forge is a big fan of Gibson in this context. Forge has been seen using a Gibson acoustic – likely a J-185 EC Modern – as well as a PRS SE Limited Edition A50E acoustic guitar which at just $899 is one of the best sounding acoustics you can get for under $1000 these days.
Ghost also use D Standard as their main tuning ; this is a whole step down from standard tuning and is a key part of their guitar sound. D Standard sounds lower and heavier than Standard tuning which is why it is so popular with metal bands like Ghost. You can check out all the different types of guitar tuning used by modern guitarists and bands inside our Alternative Guitar Tunings Resource Center .
Pin It on Pinterest
free shipping on us orders over $100

Totes & Handbags
Satchels & Bags
Wearables & Accessories
The Rabbit Room Collection
Corporate Gifts
Continue Shopping
Your Cart is Empty

Ghost Note Guitar Strap
Notify me when this product is available:

The Ghost Note Guitar Strap is simple and strong. Made out of thick water buffalo, this strap is one you'll want to pass down with your guitar!
Leather - 9/10 oz. Water Buffalo Dimensions - 49"- 56" x 2.75" Production Time - 7-10 business days Handmade in the USA
....................................................................................................
Get it personalized! 
Give your Ghost Note Guitar Strap that extra special touch by letting us personalize it with initials, a name or even a word (up to 10 characters). Select "Personalization" in the drop-down above, and type your desired name, initials or word in the "Notes" section during checkout.
You may also like
connect with us
Phone: 251-270-1172 Email: [email protected]
© 2023 GROWLEY LEATHER CO. . Powered by Shopify
Want 10% off your next order?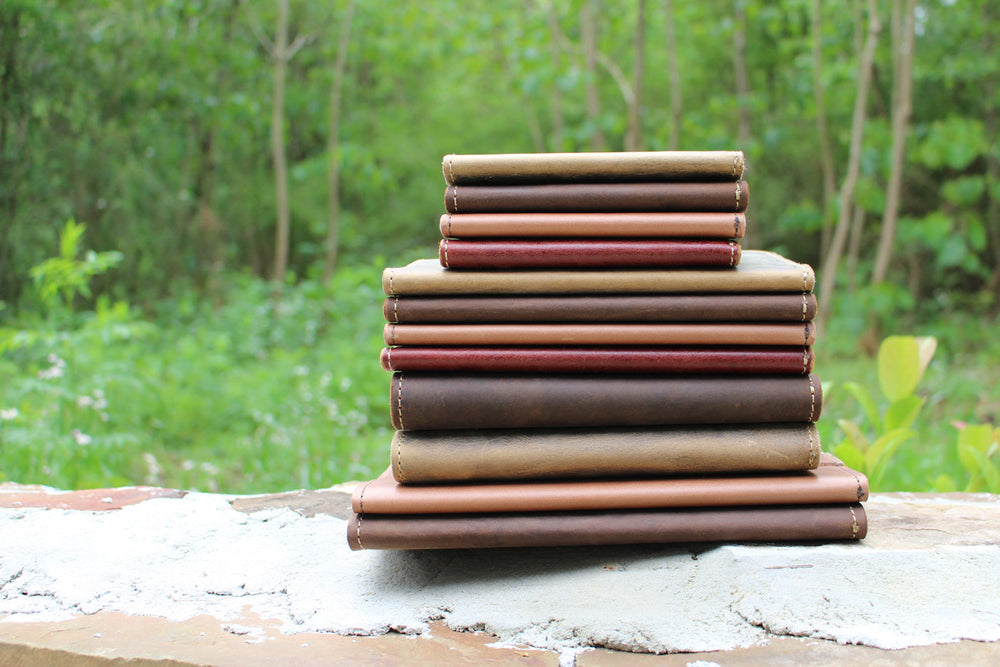 Be the first to hear about discounts, new products, and all things Growley Leather!
JavaScript seems to be disabled in your browser. For the best experience on our site, be sure to turn on Javascript in your browser.
Compare ( )
Create an Account
Hall Of Fame

Guitar Straps
Cool custom guitar straps for the rocker in you.
You'd like a guitar strap that's as unique as you are, but you don't want to pay for an overpriced strap. You want comfort, style and affordability. Plus, wouldn't it be great if you could work in sweatshop-free as well? After all, a guitar strap is an accessory to your art (especially if it's one of our custom guitar straps )...the idea of someone suffering incredibly low wages to bring you affordable, cool guitar straps , well it just kind of kills the mood. We make our cool guitar straps right here in California. There's definitely no suffering taking place, since we love what we do. We're proud that not only are these gorgeous guitar straps made in the USA , but they're also vegan. Plus, our acoustic guitar straps are made of upcycled materials as well.
Several reasons, none of which involving us being weird about it. (See our About Us page). You see, most of our guitar straps are vinyl , which is vegan since it uses no animal products. Yup, completely man-made!
Most of our cool guitar straps and custom guitar straps are from vintage car materials, which are vinyl.
Not that we don't appreciate leather guitar straps , but it's not always the best choice. If you play guitar and you also happen to sweat, you really don't want a strap material that's going to absorb moisture, unless you like the idea of growing mushrooms in the case. The hot, moist conditions surrounding sweat-filled leather guitar straps in a case are ideal growing conditions for fungus.
Vinyl guitar straps are sturdy yet feel good on the shoulder.
Why upcycled?
Well aside from the fact that we're using found materials for our acoustic guitar straps (and others), which means less junk in the landfills, you've got a little piece of automitve history right there on your shoulder. How about acoustic guitar straps made from '70's Volkswagen Beetle upholstery? Bass guitar straps made from the trunk liner intended for a late 60's Ford Mustang? These materials were just sitting in warehouses, never used, and in perfect condition. Now they have a new life as Couch Guitar Straps. Check us out for your next Fender guitar strap or Martin guitar strap , or whatever guitar you rock, we've got straps and custom guitar straps for you..
You're currently reading page 1
Ghost B.C Tabs
Google Maps
Google Maps Street View
Bing Maps Birds Eye View
Most Popular
Colleges / Universities
Famous Architects
Famous Homes
Historic Homes
Skyscrapers
More…
Entertainment
Amphitheatres
Roadside Attractions
Theme Parks
Water Parks
Baseball Fields (Pro)
Baseball Fields (Other)
Hockey Arenas
Tennis Stadiums
Soccer Stadiums
Military Bases
Military Air Fields
Navy / Coast Guard
Military Communications
Missile Sites
Radar Sites
Censored Imagery
Transportation
Lighthouses
Other…
Government & Politicians
Auto Racing
Advertising / Signs
Novelty / Interesting
Retail / Dining
Street Theater
Theme Parks / Circuses / Fairs
Random Objects
Construction
Fires / Crashes / Disasters
People Doing Things
Birds / Animals
Parks / Playgrounds
Cars / Trucks
Fire / Police / Ambulance
Military (Active)
Military (On Display)
In The News
Movie Locations
Murder Sites
Olympic Sites
TV Locations
Artwork - Sculpture
Artwork - Land Art
Golf Courses
Geographic Extremes
Air - Classic
Air - Fighter Jets
Cruise Ships
Chelyabinsk-70 / Snezhinsk - Russian Federal Nuclear Center
Nearby (11)
Chelyabinsk-70, currently Snezhinsk, is a home to the Russian Federal Nuclear Center – the All-Russian Institute of Technical Physics (VNIITF), Russia's one of two principal warhead design centers. (The Institute of Experimental Physics, VNIIEF, in Arzamas-16 is the other principal warhead design center.) The need for a second weapons center emerged in the early 1950s due to the rapid expansion of the Soviet nuclear weapons development program. The primary mission of VNIITF is designing nuclear weapons and providing scientific support to nuclear weapons throughout their life-cycle. The Institute is responsible for all gravity bombs and SLBM warheads as well as for numerous other types of strategic and tactical weapons. It also was the primary designer of peaceful nuclear explosive devices.
Buildings > Military - Misc
Buildings > Power - Nuclear
Please log in if you don't want to post anonymously (anonymous users cannot post links).
Note: VirtualGlobetrotting is an entertainment website is and is not associated with this post, location or person.
Around the World Mailing List
Snezhinsk map, satellite – loading . . .
Chelyabinsk region, 🌍 snezhinsk map.
Name: Snezhinsk
Latitude: 56&deg05'06"N
Longitude: 60&deg43'53"E
Town: Snezhinsk
Region: Snezhinsk
Region: Chelyabinsk Oblast
Region: Ural Federal District
Country: Russia
Latest added
Request a video
Submit chord / tab
Submit tutorial
Submit riff lesson
Chord dictionary
Tutorials & lessons
Learn to play guitar
Guitar scales
Riff lessons
Billion chords
Why premium account?
Video lessons
Backing tracks
Guitar chord editor
Chords explorer
Guitar chord library
Personal chord library
Free bonus gifts
Login
Sign up Premium
Sign up Free
Ghost chords and tabs
We found 51 Ghost songs on chords and tabs .
Body And Blood
Call Me Little Sunshine
Con Clavi Con Dio
Dance Macabre
Darkness At The Heart Of My Love
Death Knell
Depth Of Satan's Eyes
Deus In Absentia
From The Pinnacle To The Pit
Ghuleh Zombie Queen
Ghuleh Zombie Queen (acoustic)
Here Comes The Sun
I'm A Marionette
If You Have Ghosts
Infestissumam
Jigolo Har Meggido
Jigolo Har Megiddo
Kiss The Go-goat
La Mantra Mori
Life Eternal
Mary On A Cross
Missionary Man
Monstrance Clock
Nocturnal Me
Per Aspera Ad Inferi
Prime Mover
Pro Memoria
Rats (tab+letra)
Satan Prayer
Secular Haze
Square Hammer
Stand By Him
Stay (feat. Patrick Wilson)
Waiting For The Night
Watcher In The Sky
Witch Image
Witch Image Acustica
At E-Chords.com you will learn how to play Ghost 's songs easily and improve your skills on your favorite instrument as well.
Daily, we added a hundreds of new songs with chords and tabs, just for you ;).
If you still haven't found what you're looking for, please send to us .
1,496 views 1 year ago
E-Chords uses cookies for functional and analytical purposes. Please read our Privacy Policy for more information.