This Halloween, try these 10 horror games you may have missed for PC and Steam Deck
October has rolled around again, and we're here to help you discover some scary games you may have missed.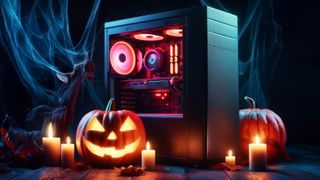 Halloween! The month of October is finally here, and we all know what that means, don't we? That's right; it's the season of ghosts, ghouls, and everything that goes bump in the night! It is the time of the year when we all go pumpkin picking, watch movies that keep us awake at night, and settle in on those dark evenings playing something that will scare us silly. But what to play?
In this list, we will go through some of the best PC games for horror fans you may have missed on your gaming PC, Steam Deck, and beyond. You're welcome.
Conrad Stevenson's Paranormal P.I.
To kickstart this list, we have, perhaps, one of the lesser-known ghost-hunting games out there on Steam right now, but let me tell you, it's one you will regret not playing.
Unlike others in its field, Conrad Stevenson's Paranormal P.I. is a single-player experience, which is great for people who aren't really into the online multiplayer scene but still want to get in on the ghost-hunting action.
Made to be more of a realistic paranormal experience with a more slow-paced gameplay style, Conrad Stevenson's Paranormal P.I requires players to be patient and methodical in their approach, giving a more authentic feel to each investigation.
Taking the role of the fairly relaxed paranormal investigator, Conrad, players will use a range of real-life ghost-hunting equipment to assist clients in their supernatural endeavors. Gain evidence of the ghosts inhabiting each property and even assist in exorcising demon infestations – taking a relic to keep in your very own haunted museum (imagine the museum from The Conjuring).
Conrad Stevenson's Paranormal P.I. is a must-play for anyone looking to fill that ghost-hunting itch, but prepare to be spooked, as this one is pretty eerie.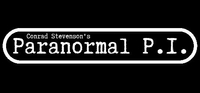 Get stuck into this first-person ghost-hunting game this Halloween. Grab some paranormal hunting equipment, exorcise some demons, add strange relics to your haunted museum, and become the best paranormal P.I. there ever was.
Buy from: Steam
MADiSON
This one is more for those who like an immersive first-person experience that makes you afraid to walk around any corner. With jump scares like there's no tomorrow, MADiSON sees you waking up in a locked room, your sister and mother have been massacred, and you're in possession of an instant camera – but when you begin using it, not all is as it seems.
Explore your surroundings, solve numerous puzzles, and ultimately, solve the mystery behind the evil entity that appears to have taken an interest in you. What does the ghost of an unholy murderer want with you? That's for you to find out.
Unfortunately for you, there's more than one entity here, and each of them has a disturbing past that all blends into the game's narrative, making this one of my favorite horror game experiences of all time. Scary? Check? Solid gameplay? Check. Good story? Double Check.
MADiSON is the perfect game to play this Halloween – be aware, though, this isn't for the faint of heart.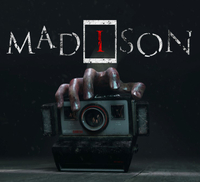 Jump into one of the scariest first-person horror games this October equipped with a possessed instant camera. Uncover a dark story in the unsettling MADiSON.
Buy from: Xbox | GOG
Killer Frequency
Killer Frequency is a more light-hearted experience than the previous games on this list, but it still has a place here as one of the most unique horror experiences I have played.
Set in the year 1987, players take the role of Forest Nash, a once big-time radio DJ who now is the host of The Scream, a late-night radio show in the small town of Gallows Creek, USA – and when we say small town, we mean like a one-person 911 operator small…
With a serial killer on the loose, the Sheriff dead, and a 911 operator down, Forest is now the go-to person for emergency calls – live on air. Continue to do your radio host duties while helping the townsfolk escape this nightmare via fast-paced, real-time decision-making and branching dialogues.
With an authentic radio station straight out of the 80s, use various equipment to perform your duties: cassette tapes to play ads, a record player, and vinyl's to choose what music to play and alter the sound settings to your liking.
Set as a horror comedy, Killer Frequency features a beautiful art style that still delivers a highly eerie atmosphere. Can you figure out who the killer is before it's too late?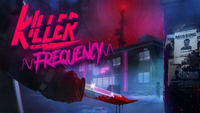 Radio host by night, 911 operator also by night. Take the role of Forest Nash and help save the town of Gallows Creek from the infamous serial killer, The Whistling Man.
Buy from: Xbox | Steam | Green Man Gaming
The Mortuary Assistant
More of a simulation horror experience, The Mortuary Assistant puts you in the shoes of Rebecca Owens, freshly graduated in mortuary sciences and new apprentice at River Fields Mortuary. This should be an exciting time for Rebecca, and for a while, it is. Until late one night, you are called into work to handle some embalming's alone. You quickly realize that all is not what it seems with the bodies in your care.
Players will perform various embalming tasks on several bodies while experiencing spooky goings-on. Put together the clues needed to figure out the demon haunting you and perform rituals to prevent them from completely taking over your body and soul.
This is a game designed to be replayed a number of times, each time allowing you to discover more about the story of Rebecca and the dark secret within River Fields itself.
Let's hope the pay is worth it.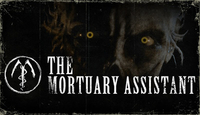 Become a mortuary assistant and confirm all our fears when scary things happen around you. Uncover the clues and discover which of the bodies the demon possesses and exorcise it, once and for all.
At Dead of Night
One of the most unique games on this list, At Dead of Night blends live-action and graphics to immerse players into a horror experience you've not seen before.
Part horror game, part ghost hunt, and part horror film, At Dead of Night follows the story of Maya, a student traveling with her friends. Looking to stay at a remote hotel, Maya and her friends book in, but little do they know they're booking into the hotel from hell.
The hotel is run by a psychopath named Jimmy Hall, and Jimmy has many skeletons in his closet. After tying up Maya's friends and locking them in their rooms, Maya manages to escape Jimmy's clutches, but around every corner, he is hunting her – prowling room to room.
After finding a ghost voice receiver, Maya must reveal Jimmy's dark park by communicating with the dead around her while avoiding Jimmy's clutches. Can Maya escape the horror hotel and save her friends?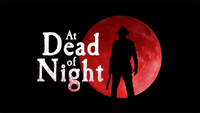 No room is safe in Jimmy's hotel from hell. Speak to ghosts, learn of Jimmy's awful past, and save your friends in this half-live-action, half-graphics horror experience.
Similarly to that of MADiSON, Visage is a first-person psychological horror game. Still, unlike the former, this one is designed to be a slow-paced, atmospheric experience focusing on exploration and building tension slowly to create a more meaningful experience for players.
With multiple stories to play through, players will explore an ever-changing house where unspeakable things have happened: Family members murdered, suicides, insanity. Every room has its own story, and you must relive these awful memories to uncover the story the house is trying so desperately to tell.
With no combat system in sight, Visage relies on a run-and-hide technique to leave you in fear – but sometimes death is necessary to move forward. This is a game that deserves as many people to experience it as possible, but you're going to have nerves of steel to stick it out. Are you up to the challenge?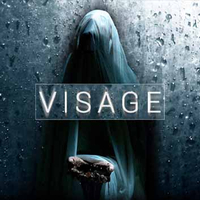 Explore this ever-changing house of horrors and discover the haunting going on and the stories of families before you in this first-person psychological horror.
Buy from: Xbox | GOG | Green Man Gaming
The Texas Chain Saw Massacre
One of the newer titles on this list, The Texas Chain Saw Massacre , is a third-person online horror game similar to that of Dead By Daylight, except in this one, you take the role of the notorious Slaughter family or that of their victims.
Playing as the family, you must use each character's unique abilities to stop the victims from escaping the grounds by any means necessary. Run around as Leatherface, revving your chainsaw as loud as possible to frighten your victims, or lay traps to capture them as the Hitchhiker.
As the victims, your only task is to escape the family's clutches that are hunting you. Use your wits and stay out of sight; find the tools you need to escape while staying as quiet as possible.
This game is a ton of fun to play with a group of friends and will keep you entertained for hours to come. What's more? It's available to play with Xbox Game Pass . Get downloading now!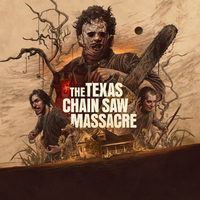 Play as the infamous slaughter family or their victims in this online multiplayer team game based on the classic cult film of the same name.
Buy from: Xbox | Steam
Little Nightmares
One of the most wonderfully disturbing games on this list, Little Nightmares sees players take the role of Six, a young child looking to escape the Maw -- a dark and dreadful place filled with horrifying creatures looking to make you their next meal.
A combination of solving puzzles and sneaking past terrifyingly large creatures to get anywhere, Little Nightmares is the stuff of nightmares, but just like any game on this list, it's a frightfully good time.
As this is a side-scrolling platformer, both Little Nightmares games work brilliantly on the Steam Deck, and with the announcement that Little Nightmares 3 is on its way, it's the perfect time to experience these little horrors.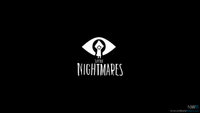 Take the role of Six and work to make your way out of the Maw, a horrid vessel filled with terrifying creatures in Little Nightmares.
Demonologist
Now out of its early-access stage, Demonologist is a ghost-hunting game similar to Phasmophobia - with a few tricks up its sleeve. You and up to three friends can explore spooky locations, looking for evidence of what kind of ghostly presence is at play here.
Developed in Unreal Engine, this is the best-looking game of its genre in existence right now and it also features secrets in every map that make the gameplay very interesting. Do you see a word written on the wall? Say it outloud.
Although earning money in Demonologist is quite a chore, it can also be extremely rewarding as not only can you equip yourself with snazzy outfits and get-ups, but you can also purchase various safe houses and kit them out too. Did I mention you can own a Flamingo?
Why woudn't you want to find ghosts with your friends all from the comfort of your sofa, or your bed? Get on it!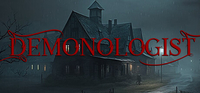 Become the best ghost-hunters you can be this Halloween as you and three friends can find ghostly evidence and even exorcise the beings that haunt these terrifying places in Demonologist.
Sequel to the equally fantastic Remnant: From the Ashes , Remnant II is a game for the souls-like veterans out there who like a little more of a challenge over story.
With a good mix of ranged and melee combat, players can choose specific gear that suits their play style to defeat the horrors that await them. With multiple worlds to explore, inhabited by various mythical and deadly creatures alike, this game has almost endless replayability.
Loot, craft, and kill your way to victory. Although this may not be your typical horror game, it's still a worthy mention on this list, and it may not be verified for Steam Deck users just yet , but we're hoping it will be soon enough.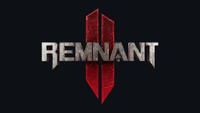 Defeat deadly creatures and god-like bosses, fully equipped with a range of weapons chosen to suit your play style, solo or co-op, in this terrifying souls-like adventure.
Buy from: Xbox | Green Man Gaming
What are your favorite horror games?
There's our list of some of the best hidden horror games you can find for Steam Deck and PC! What are some of your favorite horror games of all time? What is your go-to game to scare the daylight out of you? Let us know!
Get the Windows Central Newsletter
All the latest news, reviews, and guides for Windows and Xbox diehards.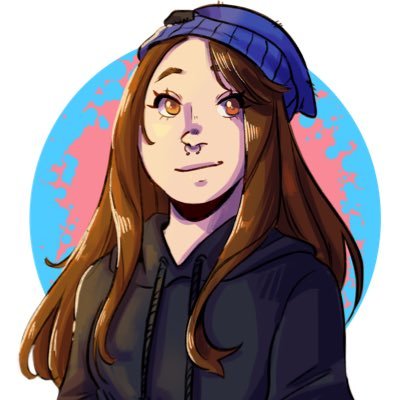 Chelly is a part-time writer. She loves all things gaming, building LEGO and spending an inappropriate amount of money on silly things she can't afford. Some of her favourite games are Monster Hunter, Borderlands and Pokemon. When she's not writing, she's probably adding another game to her ever-growing backlog.
2 From engineer to executive, here's how much new hires at Microsoft make
3 Listen up! Logitech has a new software suite for mixing audio.
4 Lords of the Fallen: How to beat Tancred, Master of Castigations
5 LinkedIn lays off 668 employees only five months after cutting 700 jobs
The 12 Best Horror Games on PC
From phasmophobia to visage, these are some of the scariest video games to play..
PC is the evil lab where many new horror games are grown and tested. Some of the greatest modern horror games are word-of-mouth hits that began life as experimental PC exclusives. To that end, we've selected the top 12 horror games you can play right now on PC.
While some of these aren't exclusive to PC, each game on this list either got its start or found its audience on the platform. Some of these are horror classics that have influenced countless imitators, while others are still hidden gems lurking in the shadows of digital storefronts. These are our picks for the 12 best horror games on PC.
And when you're done, be sure to check out our more expansive list of the 25 best PC games to play to continue on your gaming journey.
12. IMSCARED
IMSCARED: A Pixelated Nightmare is the only game on this list that breaks through its .exe boundaries and carries the scares into the real world. As you creep through IMSCARED's low-res environments, finding keys and attempting to escape the nightmare you're currently in, an entity known as White Face stalks your every move.
Once caught, White Face triggers a crash back to your desktop and in its wake, a folder containing a text document appears on screen, taunting your failure. It plays with your mind in other ways too: your browser might suddenly open, landing on a spooky YouTube video; elsewhere, HTML web documents appear in another folder, showing a map and the supposed exit to the area you're in, but can you trust it? It even goes as far as requiring you to delete in-game documents to progress through certain moments. Much like Eternal Darkness, IMSCARED brings its unique style of horror outside of itself — a truly cursed game. - Jesse Gomez
11. The Cat Lady
Less than a minute into The Cat Lady, you find out the main character, a lonely 40-year old woman named Susan Ashworth, has committed suicide. Soon after, she reawakens in a mysterious world, only to be greeted by someone called The Queen of Maggots who instructs her to remove five 'parasites' from the world so that she may finally find peace.
The Cat Lady, despite its complex themes around mental health and serious tone, is surprisingly simple to play. You'll explore twisted and bizarre environments, collect various items to solve puzzles and guide Susan's decisions via dialogue choices with other characters. But beyond its traditional point-and-click adventure trappings is an affecting story, rooted in an authentic struggle of a woman who no longer wants to live. - Jesse Gomez
10. Dead By Daylight
Dead By Daylight launched in 2016 as a meager but well-meaning asymmetrical slasher horror game where various bumbling teenagers avoided gnarly eviscerations from archetypal slasher movie villains. By 2021, it's become the Smash Bros. of horror games, bringing in iconic killer characters like Freddy Kreuger and Michael Myers to legendary horror game villains like Resident Evil's Nemesis and Silent Hill's Pyramid Head. Dead By Daylight continues to evolve on its premise, routinely adding new characters, features, and more to its rock-solid foundation. One thing remains constant, though: it's just as fun to play the game as a group of seemingly helpless survivors in one round as it is to play as a huge, powerful, horror movie monster in the next. - Brian Altano
9. Amnesia: The Dark Descent
Amnesia: The Dark Descent is one of the older games on this list, but it's here for good reason: its gameplay mechanics helped spur a rebirth (no pun intended with Amnesia's recent sequel) of the survival horror genre that had drifted into action game territory.
Amnesia starts off with the protagonist, Daniel, waking up alone in a dark castle, Brennenburg. He has no memory of how he got there (hence the name), and as he explores his surroundings, he realizes there's a shadow stalking him. Wandering about the castle are other creatures that will give chase if they spot you. This wouldn't be a huge problem if you could fight back, but you can't. Your only defense is to run and often hide in the dark – a stark contrast to more action-oriented horror games like Resident Evil 5 which had come out the year before.
But here's the kicker: stay in the dark too long and you'll lose your mind. It's not the first game to have a "sanity meter" (Eternal Darkness says hello), but its implementation in Amnesia is pretty ingenious. You'll need to balance the game's use of light to see what the hell you're even doing with hiding in the darkness to avoid monsters, the same darkness that is slowly driving you insane.
Amnesia's sequels and follow-ups all build upon The Dark Descent's mechanics in smart ways, and other developers have taken notice. The Dark Descent still holds up today, even if the controls and interface are a little rough on consoles, so if you're in the mood to sit in the dark for 10 hours, take a trip to Brennenburg. Just don't stay in the dark too long. - Jobert Atienza
8. World of Horror
Fans of Junji Ito and/or H.P. Lovecraft will want to look into adding World of Horror to their list of scary games to play this October. This "1-Bit" horror game feels like you just stumbled upon a series of eerie and extremely detailed drawings on MS Paint.
Set in Shiokawa, Japan, players are tasked with stopping the apocalypse by exploring various locations and fighting monsters inspired by Japanese horror manga and urban legends. It is, of course, a horror game, but World of Horror also adds elements from the roguelite and RPG genres.
World of Horror's grasp of tension, perfectly paired soundtrack and overall challenge make it a must-play on PC. - Taylor Lyles
7. S.T.A.L.K.E.R.
Few games have successfully captured a sense of overwhelming bleakness and foreboding like the STALKER trilogy does. Whether you're racing to the site of the world's worst nuclear incident deep within Chernobyl or discovering the secrets hidden within the decrepit city of Pripyat, this living, breathing world is ready to sap the life from your body. So if going toe-to-toe against spirits deep underground, or zombified foes who were once your companions and bloodsucking mutants sound like your kind of thing, it's time to pay a visit to the Chernobyl exclusion zone. - Jesse Gomez
6. Five Nights at Freddy's
There was always something inherently creepy about being in a Chuck E. Cheese restaurant as a kid, a dimly lit, rat-themed birthday party center with sad pizza, a mostly broken arcade room, and a giant animatronic animal band that would shut down in between songs to stare into the souls of children with giant, dead-eyed looks. Five Nights at Freddy's is an entire game about the fleeting joy and haunted magic of a seemingly lifeless collection of animatronic pizza restaurant mascots who suddenly spring to life and become horrifying nightmares, although instead of being a kid at a birthday party, you're an employee tasked with watching the restaurant after dark and surviving the night yourself.
You'll flip through security cameras and other various devices while unsettling mechanical faces pop up sporadically or generally go bump in the night, but what makes it all so unique is that Five Nights at Freddy's is one of the few horror games that most kids can play without enduring a lifetime of trauma. It's rare to have a game series that can cater to both young and adult horror fans, mostly because it features a thing we can all agree on: animatronic animals are terrifying. - Brian Altano
5. Pathologic
Pathologic was ahead of its time when it was released way back in 2006. Set in a mysterious town beset by an unknown plague, Pathologic combines horror and mystery for a truly unique experience. Choose one of three player characters who must survive for 12 days while uncovering the mystery of the 'sand plague.'
Each day, new quests will be available that will take characters one step closer to the truth. But be warned, because these quests will only be available on a specific day, and once it passes it's gone for good.
Pathologic and its sequel Pathologic 2 truly excel at atmosphere. While jump scares are a bit few and far between, the overwhelming sense of dread will linger through your entire playthrough, and your time in Pathologic will burrow in your mind for much longer. - Matt Kim
4. Phasmophobia
Phasmophobia came onto the scene like a bat out of hell. Four players can join up as amateur ghost hunters, armed with tools like night-vision cameras, holy water, and radios. As an early access game, there are still plenty of technical kinks to work out, but the core premise works exceptionally well. Maybe that's why so many Phasmophobia-likes have popped up on Steam in recent months.
You'll wander through haunted homes and abandoned prisons, calling out for spirits from the beyond. Gather enough clues and you can try and successfully identify what kind of ghost is haunting that location. Deduce correctly for a nice payday.
As the clock ticks, the chances of running into a ghost increase, and so does the danger. Nothing beats that moment when you suddenly see your friend twist and contort from getting got by one of Phasmophobia's many evil spirits as you all scramble to the exit for a hasty escape. - Matt Kim
3. Chilla's Art Games
Chilla's Art is the name of an indie dev team formed by two brothers in Japan. Since 2018, the duo has released over 15 micro horror games on Steam priced at just a couple of dollars. While these games might only be a few hours long, they pack a horrifying punch.
Every Chilla's Art game is a unique experience but they're typically played in the first-person and are centered around a mundane experience that quickly escalates into something terrible. One of the most well-known is The Convenience Store, where players take on the role of night-shift convenience store employee. As players go about their night, restocking items and checking inventory, creepy happenings such as strange customers, unexplained noises, and other horrifying encounters begin to intensify as the night goes on.
With so many Chilla's Art Games to choose from it's hard to recommend just one. But with such a low barrier to entry, pick a few and you're guaranteed to have a good time. - Matt Kim
2. Puppet Combo Games
Babysitter Bloodbath, Power Drill Massacre, and The Night Ripper... No, these aren't forgotten grindhouse films from the '80s, but rather delightfully gory and downright terrifying games created by solo indie horror developer, Puppet Combo.
Via Patreon and itch-io, over 20 games in the past decade, all of which offer no shortage of intense and unforgiving moments. Whether you're escaping from a serial killer while babysitting, taking part in a deadly game of cat and mouse with a psychotic nun in a boarding school (in the aptly named Nun Massacre) or controlling a park ranger on a cold and stormy night while something stalks them from afar, Puppet Combo wholeheartedly embraces its PS1-style, VHS horror roots in every game.
Dire situations, sleazy companions, and unrelenting killers make each and every one of Puppet Combo's games an unforgettable nightmare. - Jesse Gomez
When Konami canceled Silent Hills in 2015, a slew of spiritual successors and games heavily influenced by the Silent Hills' playable teaser came out. This includes Sad Square Studios' first game, the psychological horror Visage .
Set in the 1980s, you play as Dwayne Anderson, a resident of a large home that is being tormented by the supernatural as he tries to find a way out of the house and learn more about what is causing all the paranormal activity in his home.
As you explore the mostly dark and quiet house, supernatural entities will taunt you by breaking light bulbs, turning on/off lights, and slamming doors. This constant barrage of sensory terror, combined with trying to maintain Dwayne's sanity, makes Visage one of the more challenging horror games released in recent years. It's a trial and error game, but your patience is rewarded with a fascinating story, and plenty of jump scares.
While it may not be Silent Hills, the legacy of Konami's unreleased game courses through the veins of Visage while also maintaining its own identity. - Taylor Lyles
And there you have it! Those are our picks for the top horror PC games. Disagree with the ranking? Think another entry should have been on the list? Let us know in the comments, and be sure to vote in the poll below! You can also check out our list of the best horror movies of all time for more scares.
Which game from our list is the scariest?
In this article.
IGN Recommends
Phasmophobia is the best ghost game ever made
Track and ID spooks—then try to get away before they get mad.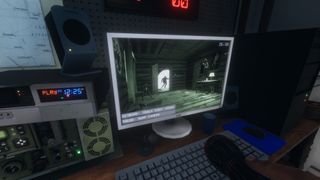 Horror games do not scare me. There are so many that fit under that umbrella, from Resident Evil to Amnesia, and most hit familiar beats: a few good jump scares, the dread of being pursued, nasty monsters and creepy sound effects. I enjoy all of these experiences, but even when things get intense I'm never really afraid.
Phasmophobia is a game that gets into your head. When you're playing the real world doesn't exist. When you stop, some aspect has seeped into reality. This game has left myself and companions not so much stunned as scrambled, jacked on adrenaline and chatting for hours afterwards about what just happened.
The best summary of Phasmophobia would be a detective game about ghosts. You play as one of up to four investigators who go into various locations, from roadside houses to an asylum, and try to identify what kind of spirit it is being haunted by, and then leave. Though there's a serious Ghostbusters vibe here there's no actual busting: you're the pre-Ghostbusters, if you like, solely there to work out what kind of threat this is.
To this end you have various pieces of equipment, all simple in utility, stored in a van that acts as the team's command HQ at each location. There's a flashlight, which nearly always occupies one of your three inventory slots (VR players get four slots, which seems a tad unfair). The EMF reader is the PKE meter by another name, a little box that begins to light up in the presence of ghostly activity. A UV flashlight will show up ghostly fingerprints or footprints. A thermometer detects drops in room temperature.
All of this might make the game sound quite basic, like you just run into a house with an EMF reader, find a ghost, and that's job done. Well, try that the first time you play and good luck. Phasmophobia's genius is that this is a game of restraint and subtlety. Detecting the ghosts is always only a matter of time: the real beauty is that this is just the start.
Phasmophobia's genius is that this is a game of restraint and subtlety.
Phasmaphobia lulls you in with some chilled-out spooks, easy enough to pin down and never a threat, but after that the gloves come off. Finding where a ghost hangs about is one thing—and in the sprawling later levels can be a mortal chore. Finding out what it is? That's a whole other question.
The player character has limits. You can't move fast, you can only carry three items and so, even after working out where a ghost might be, you have to go back into the location multiple times with different equipment. Each type of ghost will (eventually) provide three types of evidence—for example, setting off the EMF at level 5 is one piece of evidence, freezing temperatures are another, and seeing ghost writing would be yet another.
Here's where things start to get fascinating, terrifying, and even exhilarating. The game makes your initial hunts relatively gentle, then the ghosts move up a notch. They start to notice you faster. They'll start to mess with you. Maybe you temporarily lose track of the team, then hear an unmistakeable breath passing close by one ear. Maybe you even see a silhouette for a second.
Phasmophobia's ghost will kill you but, more often than not, they will simply freak you and your team out. I've been coy because talking in-detail about a game like this risks ruining some of its best surprises, but I'll give one example.
It was a street house. The maps are three street houses, two farmouses, a school (huge), and an asylum (huge and confusing). This was one my team had handled before, and we quickly identified a child's bedroom upstairs as somewhere the ghost favoured.
Maybe you temporarily lose track of the team, then hear an unmistakeable breath passing close by one ear.
As we set up our equipment, something set off the car alarm in the garage downstairs. Two went down while the others finished setting up. They turned off the alarm, and we arranged over radio to meet at the front door. Then the lights started flashing, and we heard the doors lock.
I bravely hid in a cupboard. After a minute or two of radio silence, three of us regrouped but one was now dead in the hall. We went to the van, and went back to the child's bedroom with more gear. As we were setting up, the car alarm went off again. My companions went to turn it off, and I stayed to set up the last bits of gear.
I finished, turned and went towards the door, then saw my breath freeze in front of me. I heard my heartbeat, the lights started flashing, and a toddler's silhouette flashed by the corner of my eye. What exactly happened next I'll leave to your imagination, but once dead you can observe and listen-in to your former companions from a blue-lit realm where you can see the ghost but cannot help any further.
Key to Phasmophobia is the sound design: you have to run voice chat through the game itself, and then there's a local chat and a radio chat option. The difference matters because the ghosts can 'hear' you. In fact, some ghosts will speak to you, and even respond to an item called the Spirit Box that allows you to ask questions.
But the 'hearing' element of the ghosts is so much more than it might seem, because what it seems to do is pick up on the moods of your team. It responds when people are scared and say hasty things like "let's just get out of here." I've seen people try to deliberately provoke it, and get absolutely nothing, then two minutes later when they're isolated for a split-second something shoots from the darkness and rips them apart. I cannot tell you what it's like to hide silently for minutes, then hear someone say "I think it's gone."
As all of this implies, Phasmophobia's greatness is in the human interactions that it's set up to provoke. It knows that no ghost is ever going to be as scary as the one in your head, and shows real restraint in how it uses small events and subtle clues to build an atmosphere that, at its best/worst, can be absolutely horrifying.
Phasmophobia is an early access game and reflects this: multiplayer works through lobbies, there's a levelling system but no real overarching structure, and it does need the new maps and ghost types which will surely arrive over time.
But the beating heart of this experience is unlike anything else I've played. The experience depends on camaraderie and communication, as well as a decent smack of bravery, and the ghosts will mess with that combination in ways equally surprising and horrifying. Even when you're experienced, even when that first fear of the unknown has passed, Phasmophobia comes up with shit that'll turn you white.
Phasmophobia crucifix : How to use it
Phasmophobia spirit box : Questions you can ask
Phasmophobia smudge sticks : How to use them
Phasmophobia ghost types : Each scary spirit listed
Phasmophobia Ouija board : Questions you can ask
PC Gamer Newsletter
Sign up to get the best content of the week, and great gaming deals, as picked by the editors.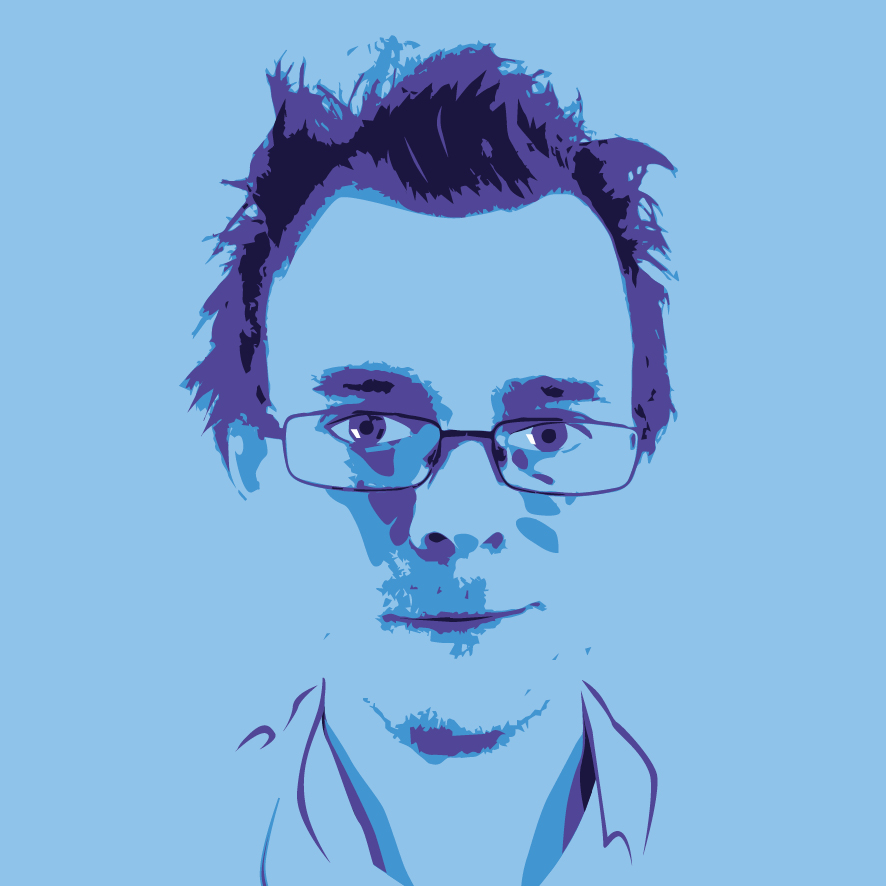 Rich is a games journalist with 15 years' experience, beginning his career on Edge magazine before working for a wide range of outlets, including Ars Technica, Eurogamer, GamesRadar+, Gamespot, the Guardian, IGN, the New Statesman, Polygon, and Vice. He was the editor of Kotaku UK, the UK arm of Kotaku, for three years before joining PC Gamer. He is the author of a Brief History of Video Games, a full history of the medium, which the Midwest Book Review described as "[a] must-read for serious minded game historians and curious video game connoisseurs alike."
Cyberpunk 2077 celebrity showdown: who's got the cooler character, Idris Elba or Keanu Reeves?
I stayed at all 17 of Baldur's Gate 3's unique campsites and painstakingly rated the accommodations like some kind of Forgotten Realms bon vivant
Warhammer: The Old World will be out next year
Most Popular
By Jody Macgregor 13 October 2023
By Morgan Park 13 October 2023
By Sean Martin 12 October 2023
By Harvey Randall 12 October 2023
By Philip Palmer 12 October 2023

Sign in to add this item to your wishlist, follow it, or mark it as ignored
Sign in to see reasons why you may or may not like this based on your games, friends, and curators you follow.

Planned Release Date: 12 Dec, 2023
This game plans to unlock in approximately 7 weeks
About This Game
Play together with friends, or with random dudes (Up to 4 people).
Complete tasks together, earn money and exp together.
Lots of different maps.
Various tasks.
Lots of equipment.
Unique systems of using items.

System Requirements
Requires a 64-bit processor and operating system
OS: Windows 10 64Bit
Processor: AMD FX-4300
Memory: 4 GB RAM
Graphics: GTX 1650
DirectX: Version 9.0c
Network: Broadband Internet connection
Storage: 5 GB available space
Processor: Intel Core i5-10600 / AMD Ryzen 5 3600
Memory: 8 GB RAM
Graphics: RTX 2060
DirectX: Version 11
Storage: 20 GB available space
More like this
You can write your own review for this product to share your experience with the community. Use the area above the purchase buttons on this page to write your review.

You can use this widget-maker to generate a bit of HTML that can be embedded in your website to easily allow customers to purchase this game on Steam.
Enter up to 375 characters to add a description to your widget:
Copy and paste the HTML below into your website to make the above widget appear

Popular user-defined tags for this product: (?)
Sign in to add your own tags to this product.

Ghost Detective 12+
Solve your murder mystery, netflix, inc..
4.1 • 12 Ratings
Offers In-App Purchases
Screenshots
Description.
Available exclusively for Netflix members. You're a detective who's been killed on the job. Now as a ghost, your mission is clear: Find hidden objects and solve puzzles to catch your own murderer. Experience a new hidden object murder mystery crime game set in haunted New Orleans — where life's never boring and dying can get downright complicated. As a ghost detective, it's up to you to conduct a crime investigation by collecting important clues, looking for hidden objects and solving puzzles. Team up with valuable allies — both living and dead — to solve the mystery of who murdered you... and why. Find clues to solve the case and deliver justice from beyond the grave. Immerse yourself in a story-driven crime mystery investigation thriller like no other, filled with countless twists, turns and surprises. Unravel your own murder mystery through fun puzzles; identify criminal suspects; hunt for clues; and meet New Orleans' most colorful characters in this supernatural mystery where nothing's as it seems. Do you have what it takes to crack your own murder mystery? Features: • Explore vibrant New Orleans with a stunning open-world map and detailed 3D locations. • Hone your detective skills with challenging hidden object games in multiple play modes. • Play engaging match-3 puzzle games to save troubled ghosts and collect resources. • Investigate your own murder mystery by examining vital clues and using them to track suspects. Can you solve the trickiest mysteries? • Craft boosters and recipes by collecting rare ingredients. • Drive a riveting storyline of justice and redemption — your choices matter! • Challenge yourself to solve this murder mystery by finding your killer and winning the ultimate game of justice. - Created by Wooga GmbH.
Version 1.4.1
We're always working to bring you the best Netflix Games experience. In this release, we've added new content updates for more exciting gameplay.
Ratings and Reviews
Fun, but get ready to grind..
This game is fun, but it doesn't take long to see that this has the trappings of a F2P game. So far, the novelty has not worn off, but I wonder when I'll get tired of playing the same thing over and over again to get all the items to assemble or solve the puzzles. Also, the Lost Soul mechanic is a welcome surprise. Could play a game of just that.
Liked it but spectral binders are too hard to earn
The game was going good, I was glad it wasn't actually sunset and just turned into a premium nextflix game. I still HATE the spectral binders. I enjoy how easy it is to keep track, 3 colors, each for different collection types. I just can't get enough of the green ones, which of course is for the story collections. These games (hidden city, seekers notes, etc) usually have an in game friend option where you can gift each other these items to assemble collections, but this is only by yourself, so it's very tedious to keep getting these by searching scenes and buying them in the store. I've run out of coins, I was enjoying the game…sad to hit an annoying roadblock. The story is very interesting though.
Uh, sure…whatever
As a "free" to play mobile game this is an average blend of hidden object and match 3 puzzles, with above average production values. Fine. But what is Netflix's angle here? I don't see how they're going to make any money off of this, and it has no tie ins to any of their IP, so what's the point? This all just feels so redundant. That said, I do find myself reaching for the game during the inevitable mid-season slow points of their shows, so it is keeping my eyeballs in their eco system. What a dumb future we inhabit.
App Privacy
The developer, Netflix, Inc. , indicated that the app's privacy practices may include handling of data as described below. For more information, see the developer's privacy policy .
Data Linked to You
The following data may be collected and linked to your identity:
Contact Info
User Content
Identifiers
Diagnostics
Privacy practices may vary, for example, based on the features you use or your age. Learn More
Information
English, Japanese, Korean, Traditional Chinese
Netflix Standard Plan $15.49
App Support
Privacy Policy
More By This Developer
Netflix Stories: Love Is Blind
Bloons TD 6 NETFLIX
Storyteller
THTH: Love Is a Game NETFLIX
FAST Speed Test
You Might Also Like
An Elmwood Trail
New York Mysteries 5
Design Makers
Hidden Escape Game Mysteries
Lost Lands 8
ReDrawn: The Tower
Level up. Earn rewards.
Rank: Nooblet
Sign in to level up now.
GAMERS DECIDE
Search form.
Top 11 Ghost Games You Need To Check Out
The theme of ghosts can be quite interesting when it comes to gaming. They can give you chills and thrills or heart pounding show stopping moments.
Try some of these ghost games if you dare.
11. Alan Wake
While on vacation in the fictional town of Bright Falls, Washington thriller writer Alan wake must find his missing wife. Shadowy figures impede his progress as he searches for his missing wife.
Health regenerates over time.
Iconic horror references are everywhere in this game.
2 Additional Episodes that add to the story.
Also there's a live action prequel show that exists for extra background information.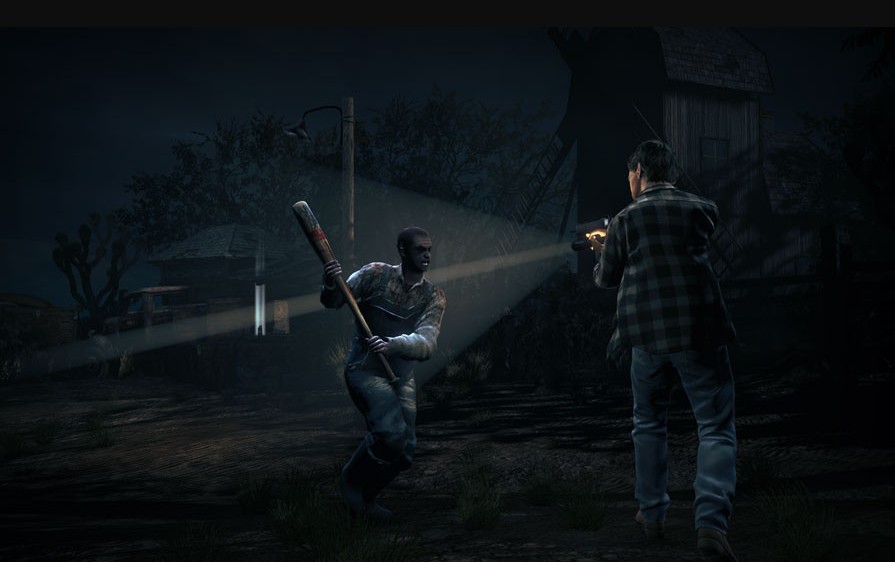 Dodging activates a slow motion cam that will slow enemy movements for the character to react.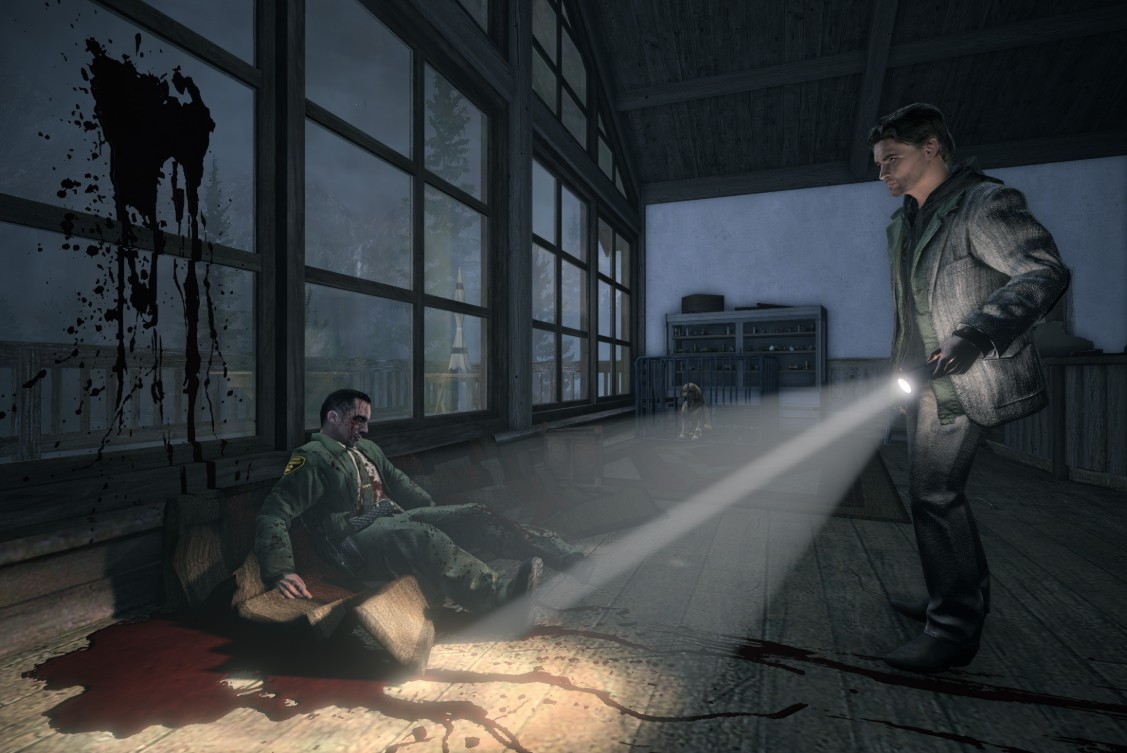 Use the light to fight against the dark.
10. Hellsign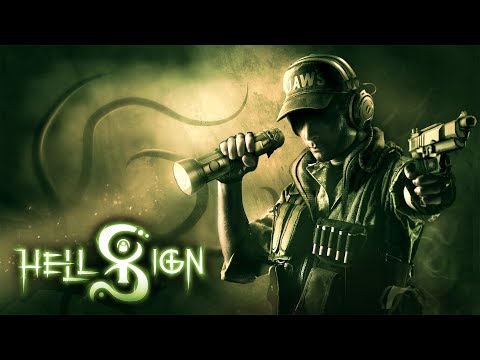 Play as a Ghost Hunter/Investigator that wakes up ingoes to a small town. In it the terrors of the nightafterlife are shown to be real.have crossed into the real world. Fight creatures and ghosts as the last line of defense for mankindthe living.
Fans of Supernatural will love this game
Plenty of jump scares for the horror fan
Challenging gameplay that doesn't hold your hand.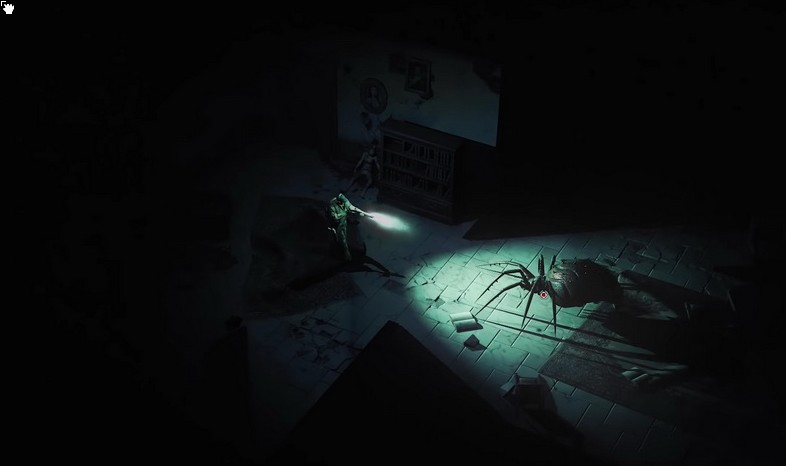 Use your skills to fight creatures of the dark.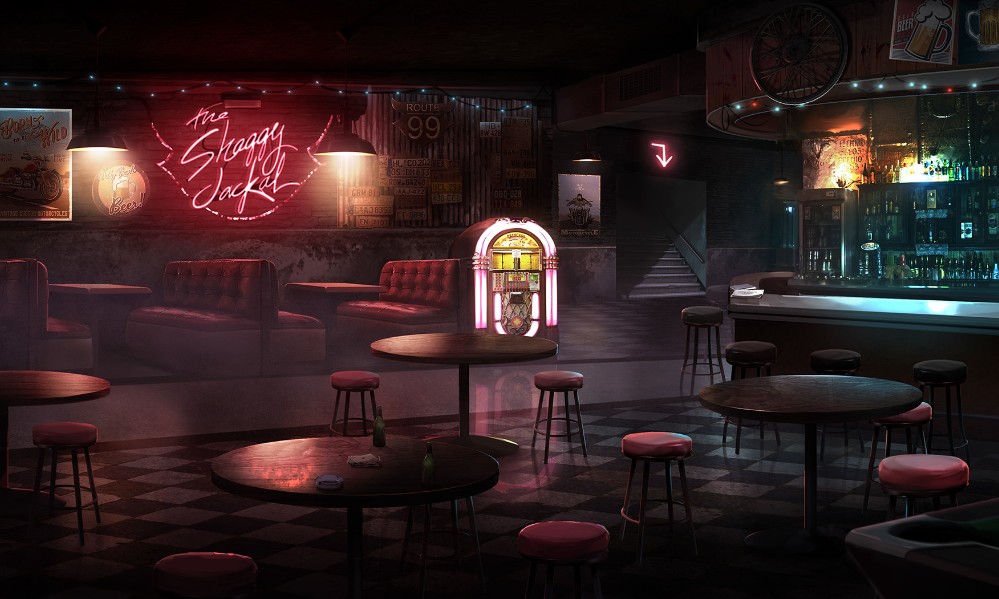 Research the creatures to find the best way to destroy them.
9. The Darkside Detective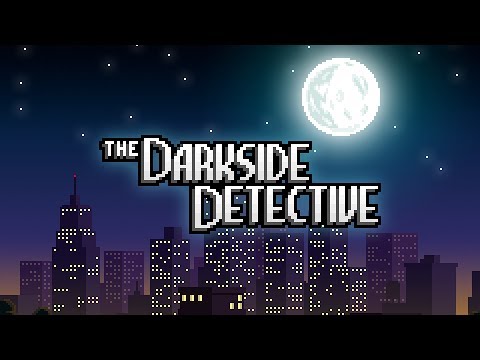 In this 8 Bit game play as the supernatural detective, Francis McQueen. Solve cases involving the supernatural and the bizarre.
There are Puzzles galore to be found and solved.
Mainly a Point & Click
Having a humorous Sidekick is always a plus.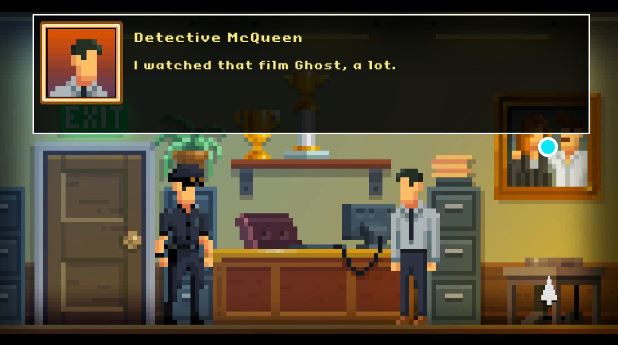 There's a lot of supernatural movie references.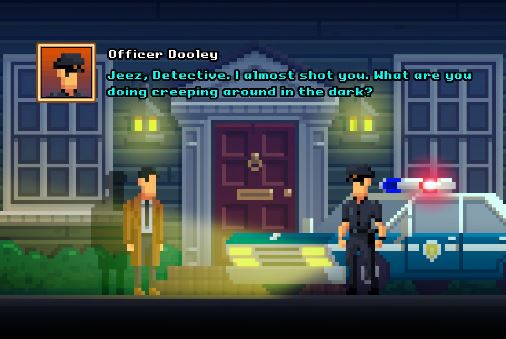 Quippy sidekicks.
8. Murdered: Soul Suspect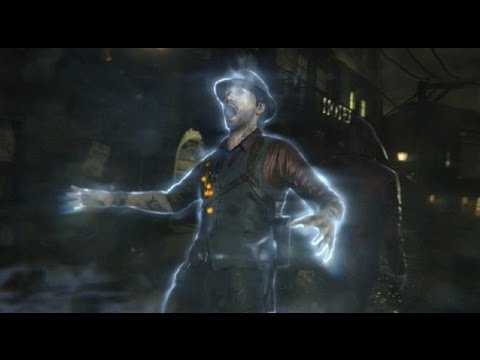 The only thing harder than solving a murder is your own murder. Play as the now dead detective to solve your murder and get to the afterlife.
There are Collectibles and Side-quests.
A compelling story that might make you want to finish the game.
There are multiple endings based on how well you investigate your death.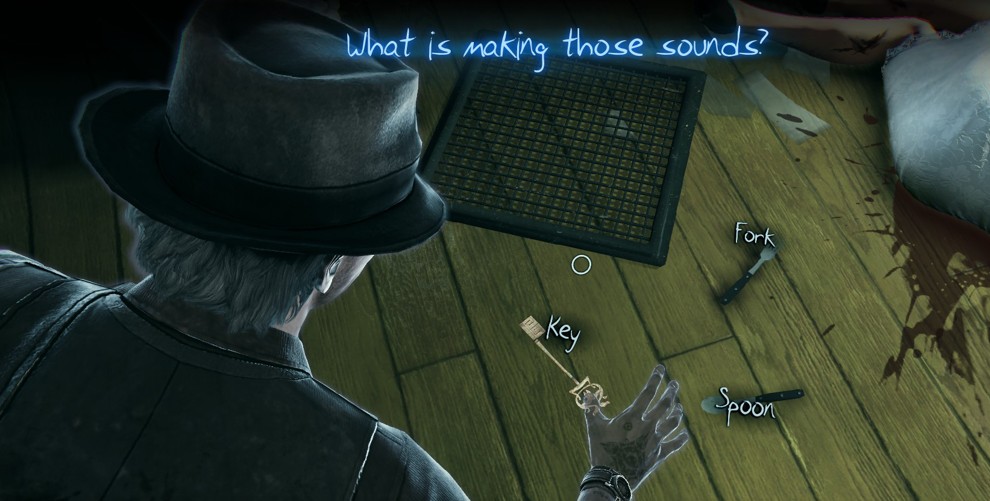 Possess the living to influence or further the investigation as you search for clues.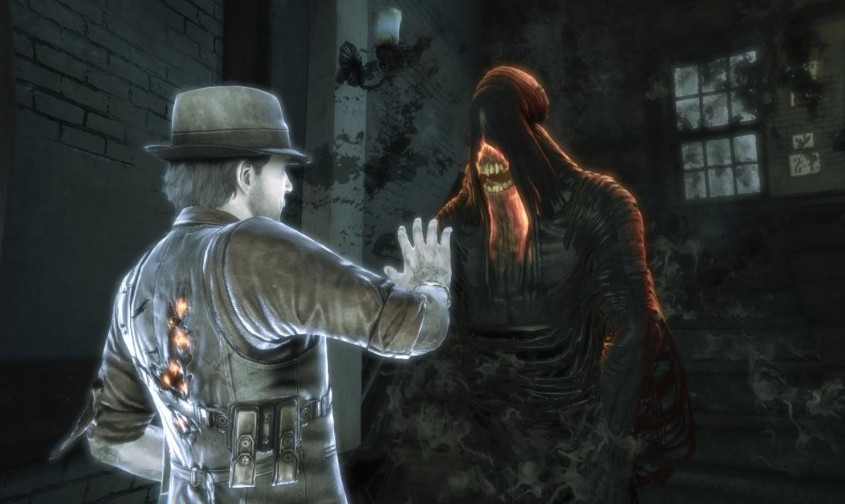 Talk to those that are trapped like you but beware less friendly types.
7. Adam Wolfe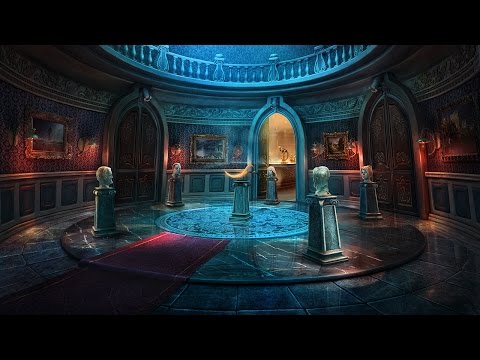 In the darkness of San Francisco streets lurks all kinds of bizarre and supernatural things. Adam Wolfe a detective of the supernatural is about to have his biggest case yet.
First Person for in the sense of fighting those monsters and moving around.
Find hiddenHidden objects that will help in the case.
Solve puzzles even if it means figuring out how to kill a monster whilst they attack you.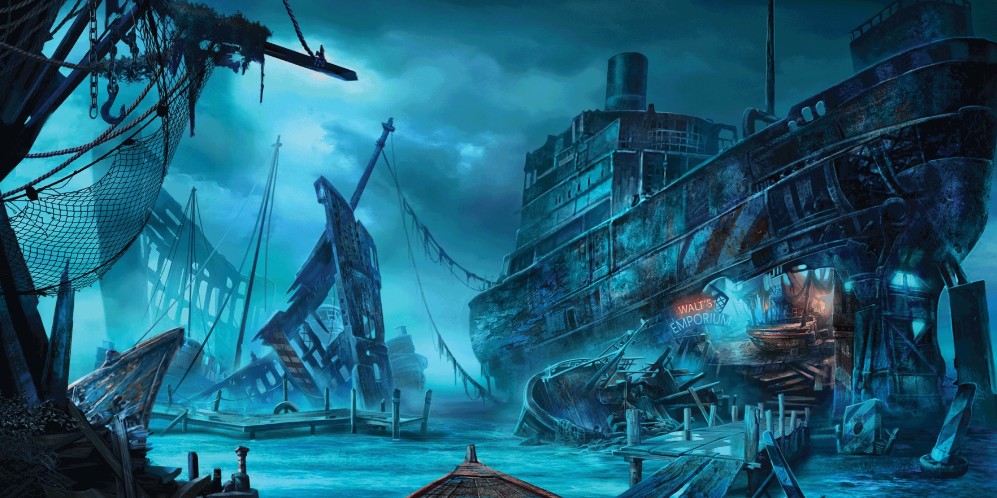 Much like I SPY ffind hidden objects during missions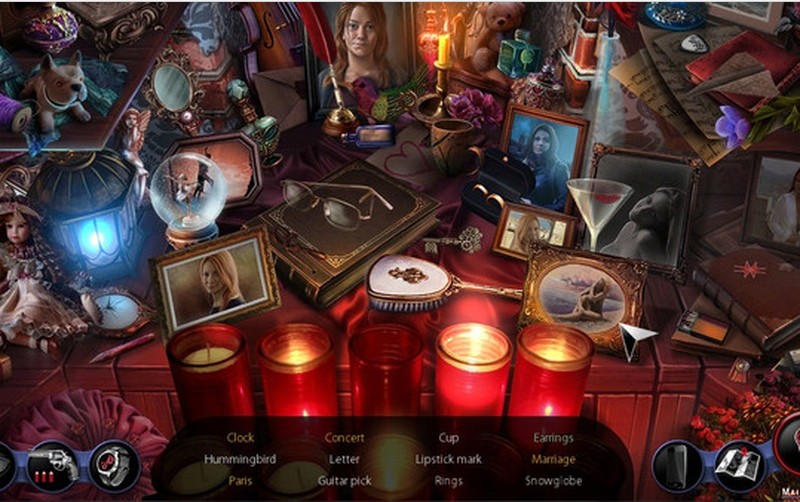 Use the found objects to solve intricate puzzles.
6. Blackwell Epiphany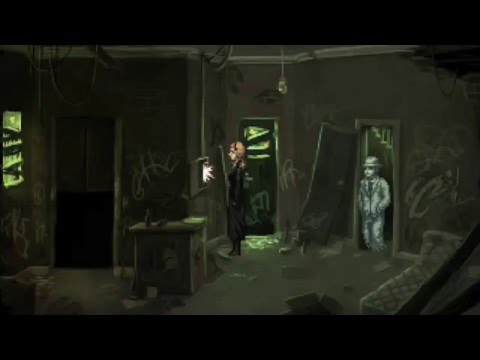 This low res, point and click adventure is the last installment of the Blackwell series. Rosangela Blackwell and her spirit guide, Joey Malone, need to stop an evil force that is killing ghosts.
Well rounded ending that ties the series up in a nice bow.
Point and Click text game
Witty Companions are always a favorite staple of any game.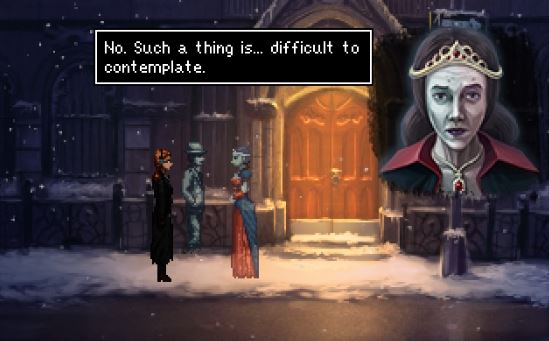 Speak to the dead to learn what is happening to the dead.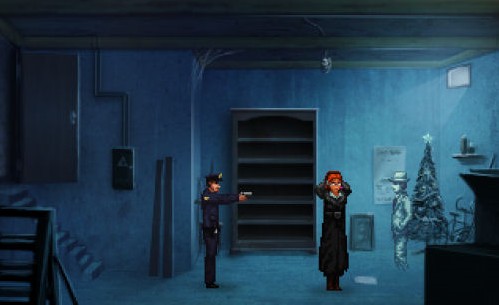 Just remember that the living cannot see the dead.
5. Unavowed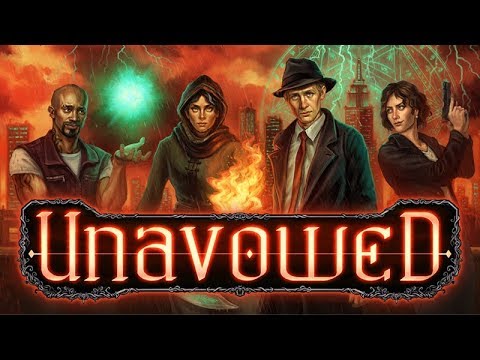 This series is set in New York where magic and demons exist alongside humans. After being exorcised of a demon by a group of supernatural investigators the main character joins them.
There are three character types that can be built upon.Three type character creation.
Choice Based and always make sure to choose wisely.
After you're done start a new game and try out different character types with different choices.Good replayability.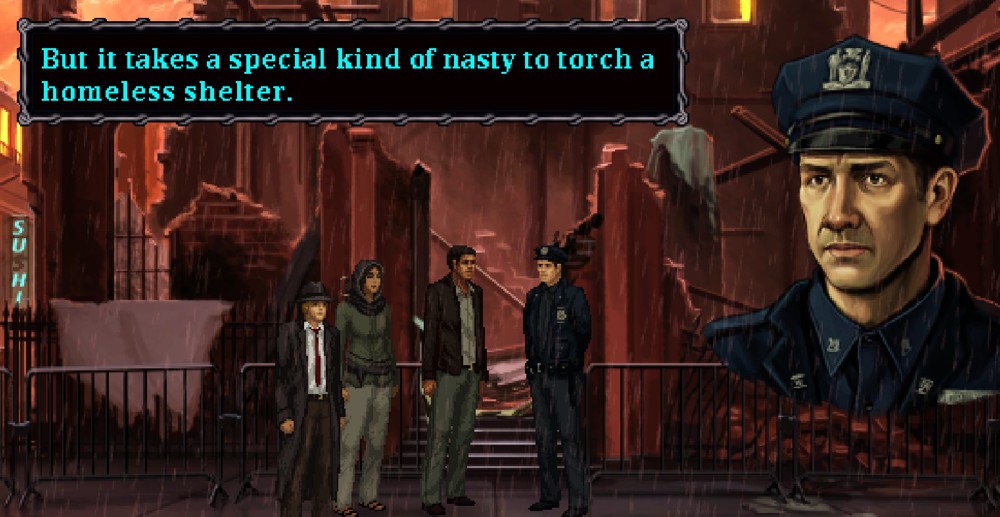 Create a character to solve a growing mystery.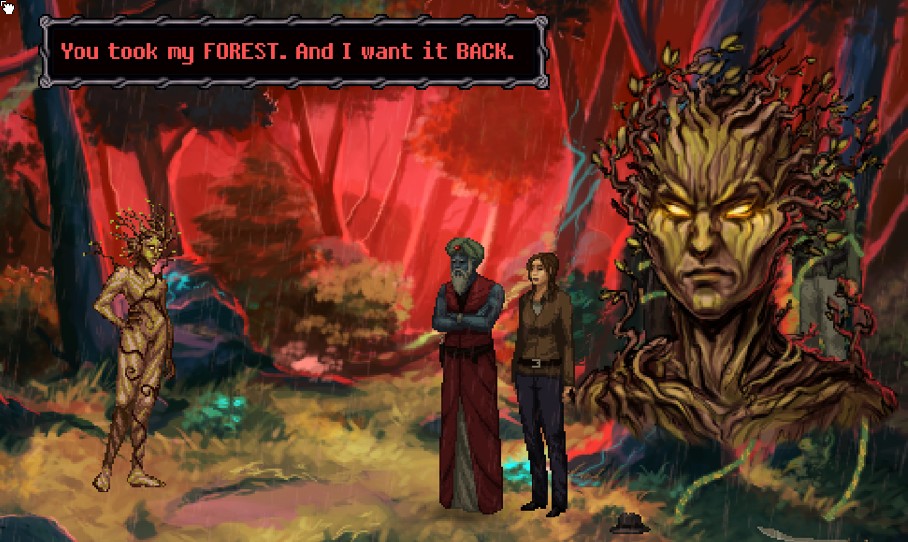 Face against demons to save humans
4. Whispering Willows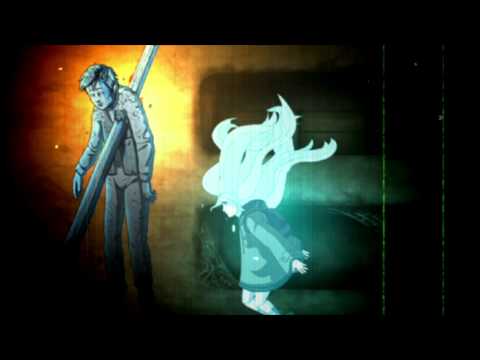 In this indie adventure horror game follow Elena Elkhorn as she searches for her missing father. Unlock the secrets of Willows Mansion.
Puzzles and Notes to help you solve the mystery.
Eerie music that adds to the mysticism of the game.
Side -Scrolling Adventure.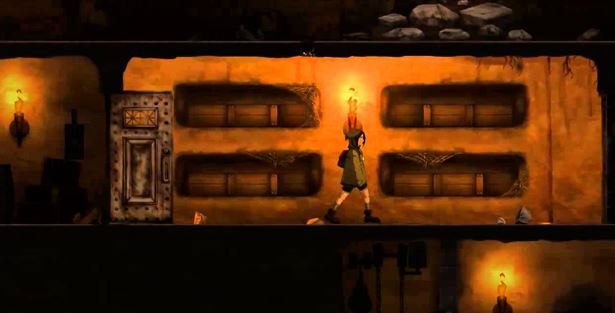 Stroll through areas of the mansion to find answers.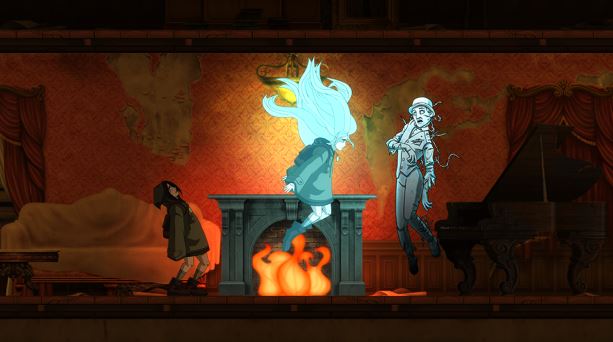 Astral project to speak to the ghosts of the mansion.
3. Dreadout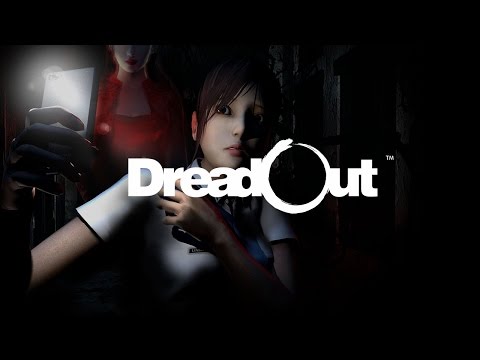 After coming upon an abandoned village Linda and her fellow classmates discover it is haunted. Unlock Linda's mystical powers, save the class and escape the village alive.
Intense jump scares that might haunt your dreams.
Challenging boss fights. Seriously. Click the photo button like your life depends on it.
Fans of Silent Hill and Fatal Frame will enjoy this game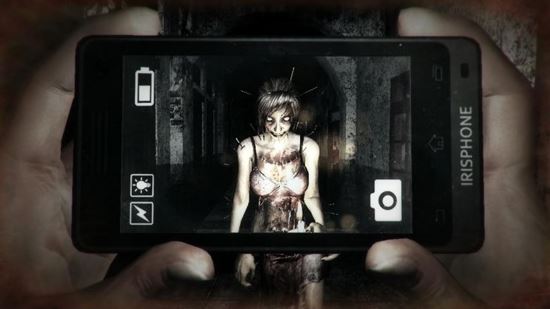 Use the flash on your phone to fight the ghosts.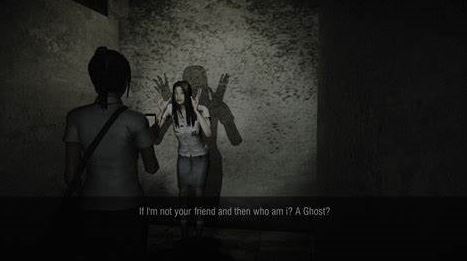 Beware those around you that may not be human.
2. The Vanishing of Ethan Carter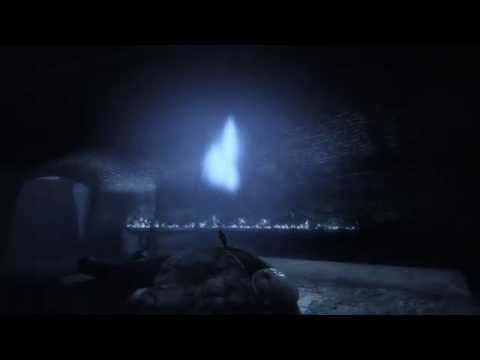 In 1973 the well known Investigator Paul Prospero receives a letter from a fan. It inspires him to visit only to find out the fan, Ethan Carter is missing. As you search for him strange and paranormal things begin happening.
Explore and interact with the world as Paul moves through it.
First Person so be sure to look around.
Compelling Story with an intriguing ending.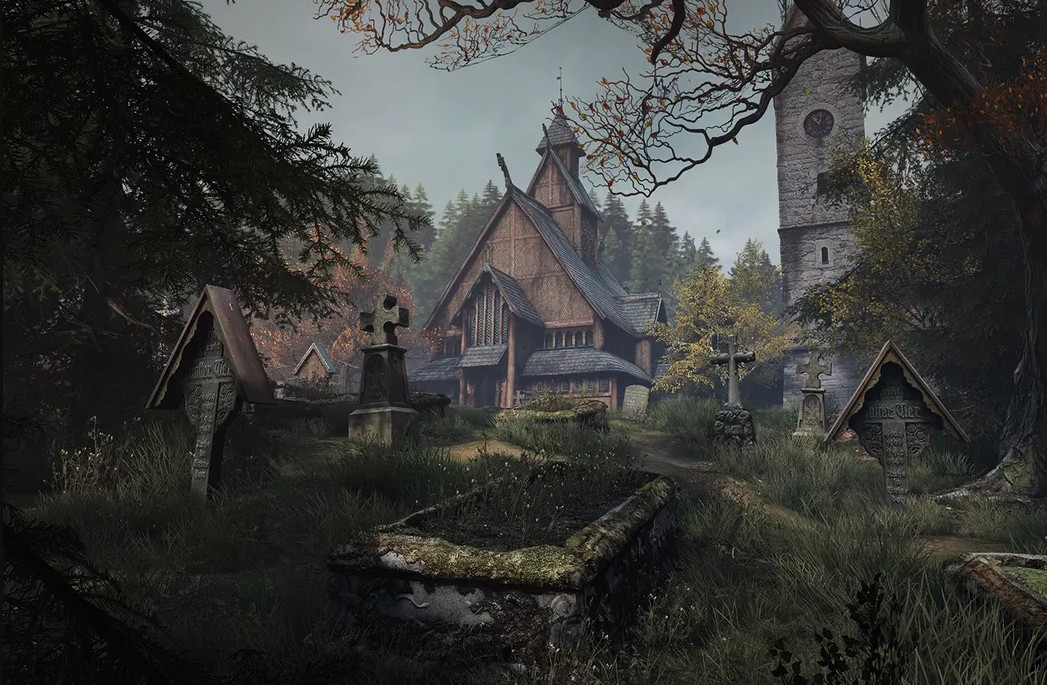 Use the strange phenomenon to change locations.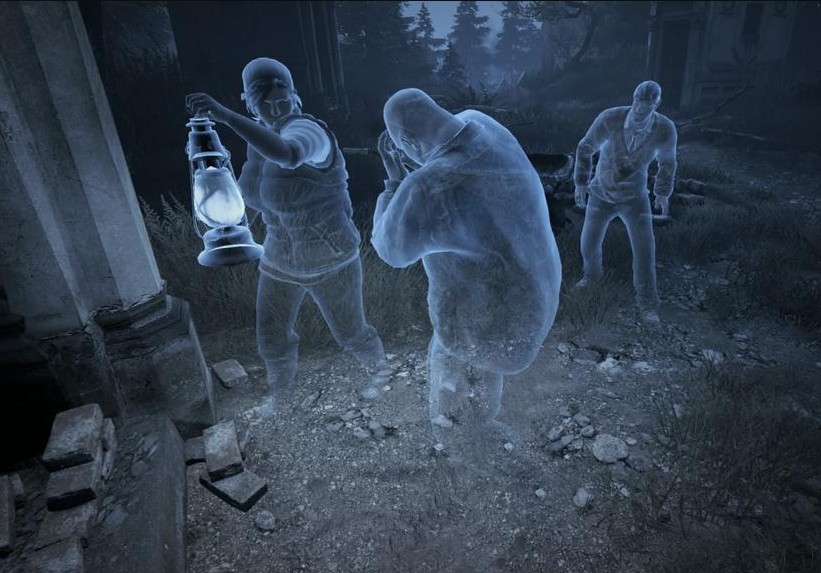 Using the strange occurrences see into the past to find answers.
1. Oxenfree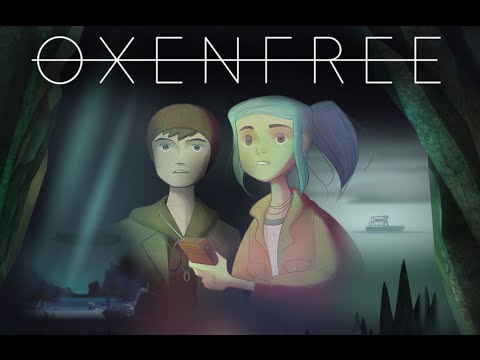 In this supernatural thriller, follow Alex and her friends as they journey to an island. Where they unexpectedly open a door to the otherside.
Choiced based game but forewarning they are timed.
Multiple endings based on those choices the character makes.
Compelling story that's inspired by World War II events.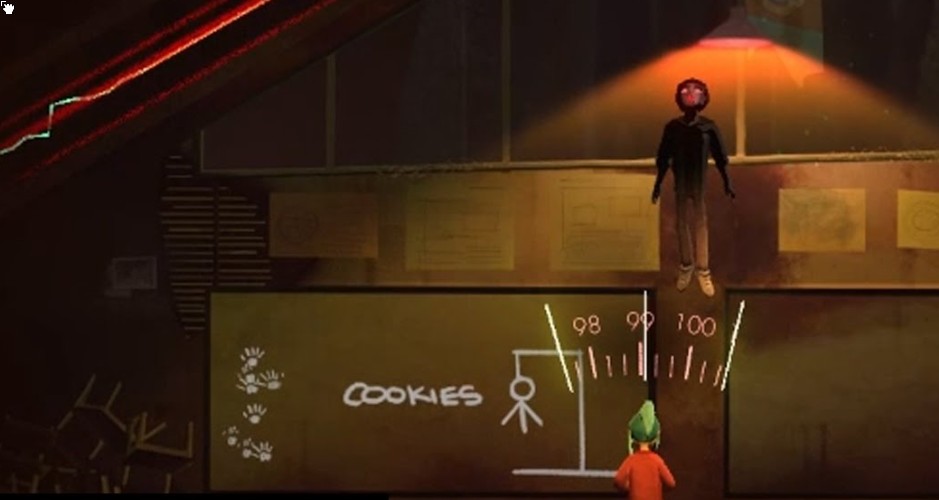 Use the radio to tune into the other world.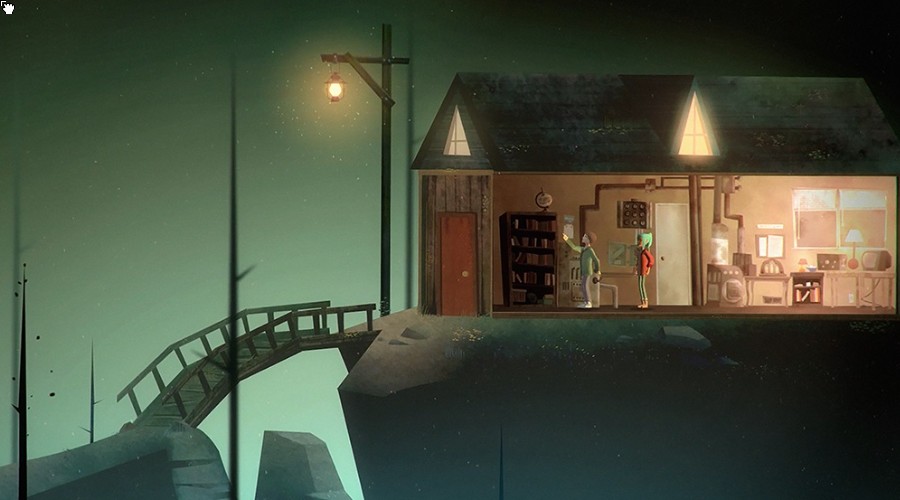 Word bubbles will give you the choices you can make during conversations
You may also be interested in:
You May Also Be Interested In:
Best Top-Down Horror games
10 Demons Games on PC
10 Scary Games to Play at Sleepovers
The 25 Best Ghost Movies of All Time
supernatural |
Image Gallery
Log in or register to post comments
More Top Stories
Screen Rant
10 best video games where you can play as a ghost this halloween.
Ghosts are pretty terrifying enemies in video games. Some games prefer to flip the script, though, and have ghosts play the protagonist.
Halloween is nearly and the season of spooks and scares is full of iconic monsters like vampires and zombies. None of them is perhaps more universal than the ghost, though, and plenty of the horror hits of this year, including Ghostwire: Tokyo , make use of them.
Ghosts are also pretty terrifying enemies in video games: they aren't always visible, they're impervious to damage, and they can move through walls. Some games prefer to flip the script, though, and have ghosts play the protagonist. It's an interesting role reversal that always makes for unique gameplay.
Geist (2005)
Geist was one of the first M-rated games to be published by Nintendo. Rather than taking a spiritual approach to the idea, it brings some science fiction elements to the table. Scientist John Raimi works at a counterterrorism organization when he is suddenly captured. A process is then performed on him which splits his spirit from his body.
RELATED: 10 Forgotten Horror Games On The Nintendo GameCube
The game is split into a series of levels where Raimi must possess objects and people to progress. Objects can be moved and changed, but only in minor ways. People can do more, but must be weakened before they can be possessed. The hardware limitations prevented this game from being great, but it was still impressive for the time.
The Sims 3 & 4 (2012)
The Sims 3 and 4 have tons of expansions and updates. These aim to cover every aspect of everyday life, from pets to politics. Despite being a life sim, though, the series had long flirted with supernatural aspects and ghosts have been a part of the series since the first installment.
The Sims 3 : Supernatural expansion marked the first time players could design a ghost Sim, rather than waiting for them to die. Players could design their appearance and age as any other Sim, as well as their death. This does lead to some dark possibilities, but for the most part ghost Sims are just as cheery as regular ones, and they still appear in 4 .
The 7th Guest (1993)
Technically, the protagonist of the cult hit The 7th Guest is never explicitly identified as a ghost. However, the protagonist, Ego, is a spectral entity with no corporeal form who is revealed to be a spiritual aspect of another character in the endgame, so they are essentially a ghost. They are drawn to the mysterious Stauf Mansion to uncover the secrets within.
Stauf Mansion is lined with memories of a past tragedy there, and uncovering its mysterious is the main point of the game. Players investigate the mansion solving puzzles and watching FMV videos explaining the events of the past. This game, alongside Myst , was one of the popularizers of FMV in games . Much like Myst , it's also still fun to revisit today.
Legacy Of Kain: Soul Reaver (!999)
Recently Square-Enix sold off the characters and properties created by the studio Crystal Dynamics. Most people know this studio for creating Tomb Raider , but there's another underrated franchise under their belt; Legacy of Kain . The Soul Reaver game saw players control a wraith, or spirit, in a bizarre and esoteric underworld.
RELATED: Top 10 PlayStation 1 Games Redditors Would Like To See Remastered
Originally, protagonist Raziel was a vampire, but he was murdered by the sometimes-protagonist sometimes-antagonist Kain. He resurrects as a ghost and goes on a quest for vengeance. He action-adventures through a gamut of hack-and-slash levels. Raziel fights to enter reincarnation and return to life, like any good ghost should strive to.
Murdered: Soul Suspect (2014)
This dark and spectral mystery game sees players take on the role of a deceased detective. Ronan O'Connor has been murdered by the unknown Bell Killer. In order to pass on to the afterlife he must solve his own murder and uncover the culprit.
The game was criticized for its limited and odd-feeling gameplay. Level progression is weirdly simple for a detective game, mainly consisting of progressing through sequential levels. Where the game shines is in its story and the collectibles. The overarching plot is quite compelling and there are tons of optional collectibles to find that cast more light on Ronan's life.
Haunting (1993)
While considered one of the scariest games on the SEGA Genesis , don't let Haunting fool one into thinking it's a horror game. First and foremost the game is a comedy. The player controls the aptly named Polterguy, who even got title billing in some releases of the game.
Polterguy's death was caused by a defective skateboard which fell apart during a grind. Now he is determined to take revenge on the man whose shoddy products caused his death. So, he invades the house of the manufacturer and begins possessing objects to torture him. Despite the dark revenge tale, the game's frights are usually pretty funny, achieved through hilarious animation.
Ghost Master (2003)
What's better than controlling one ghost? Controlling multiple ghosts, obviously. In Ghost Master , players control the titular bureaucratic spirit as they delegate spirits to haunt various location. The game consists of 15vlevels full of mortals to scare.
RELATED: 10 Best Horror-Based Puzzle Games
This isn't the only goal, however. The Ghost Master receives many additional side objectives like increasing humanity's belief in the supernatural. This adds a puzzle element to an already fun simulation game. Learning the fears and values of the people players torment makes this game one of the best haunting simulators.
Thimbleweed Park (2017)
Thimbleweed Park takes inspiration from a lot of great point-and-click adventure games in order to craft a charming and spooky adventure. The game has multiple protagonists, one of which is dead. Franklin Edmund was murdered shortly after the game's inviting incident and is compelled to haunt.
Rather than exploring a haunted house, Franklin's segments see the player haunting the house themselves. He can possess objects in order to scare NPCs in order to complete puzzles. Franklin's ghost adventures are only limited to his segments, but the game has a suitably spooky small down theme that still makes the rest of it perfect for Halloween.
Ghost Trick: Phantom Detective (2011)
Ghost Trick: Phantom Detective is one of the best mystery games on the original DS . Created by the creator behind Ace Attorney , it stars an amnesiac ghost looking for his lost memories. In so doing he meets a cast of quirky characters and saves them from grisly fates.
He has the ability to rewind time four minutes before someone's death, allowing for thrilling rescue sequences. He also has the ability to manipulate small objects, making every life saved a complex puzzle. The game dazzled on DS with its fun Rube-Goldberg style puzzles and charming animation. It's biggest draw, though, is its plot, which goes in some truly unexpected directions.
Haunt The House: Terrortown (2014)
Haunt The House: Terrortown is another haunted house type simulator game. It got decently big on YouTube shortly after its release due to its charming aesthetic. Unlike other ghost games it doesn't use drab colors but instead goes all out with Halloween decoration aesthetic. Players control a ghost as they make their way throughout many locations throughout the titular Terrortown.
Despite the house in the title, there are many places for players to haunt. These include ships, museums, as well as the standard houses and mansions. Every resident of the town also has a unique personality and voice that can persist between levels. There are also three free expansions that add even more content. All of this content together makes Haunt The House the definitive haunting experience in video games.
NEXT: 10 Scariest Haunted Houses In Video Games
Ghost Games
What are the best free Ghost Games online?
Afterlife: The Game
Forgotten Hill: The Wardrobe 2
Forgotten Hill: The Wardrobe 3
Forgotten Hill Memento: Love Beyond
Forgotten Hill: Fall
Forgotten Hill: The Third Axis
Forgotten Hill: The Wardrobe
Forgotten Hill: Puppeteer
Spooky Squashers
Forgotten Hill: Surgery
What are the most popular Ghost Games for the mobile phone or tablet?
Spooky Games
Trick or treat! Check out this list of our spookiest and scariest games. Full of ghosts, ghouls, vampires, zombies and other things that go bump in the night.
Ghost House
Spooky Tripeaks
Delia the Traveling Witch
Lost in Firefly Forest
Lantern Game
Zomberry Hero
Le Chat Fonce 3
Blightborne
Not Your Carrot
Sticky Sorcerer
Moto X3M Spooky Land
Ghosts Took My Camera
Soul Exchange
Dungeon Fury
Three Goblets
Sokoban Dungeon
Le Chat Fonce 2
Ghost Hunters
The Sun for the Vampire 3
Creepy Waka
Le Chat Fonce
Pack The Graves
Vampires and Garlic
The Sun for the Vampire
The Sun for the Vampire 2
Zombie Launcher 2
Catch the Candy Halloween
Zombie Launcher
Monster Mahjong
Graveyard Maniacs
Ghosts Stole My Puppy
Skeleton Launcher
Teddies and Monsters
Related categories.
Adventure Games
Wacky, Weird and Wild
Platformer Games
Platforming Puzzle Games
Christmas Games
Awesome Animal Games
Robot Games
Building Games
Strategy Games
Top Free Online Games tagged Ghost
Play ghost games at y8.com. are souls trapped on earth to forever haunt those they have unfinished business with or are ghosts made up either way they make for great stories and games. the spirits can in many forms, from white to translucent, and can be ghosts of people or animals. check out these ghost games from y8., all top free online games tagged ghost (166).
Keep Out is a dungeon crawler game with a similar 3D perspective as the doom game. Search for loot, fight monsters, and purchase new weapons. The game an experiment into developing 3D games and I would say it was a success. Hopefully more games to come from Little Workshop.
Overcursed is a funny horror point & click game made in 2 days with a big twist. You embodies an indie ghostbuster working for his own company "Overcursed Inc." and solving people's ghost issues. Well, at least that's what they think you do… Ghost stories are just stories, right ?…. hum… right ?
Scooby Doo!: Mystery Escape
Zoinks! Scooby-Doo and Shaggy need your help to escape a spooky castle! Can you figure out the puzzle of each room so they can reach the exit and catch the villain? Clear all the puzzles by using the available items around and reach the door. Find out in Mystery Escape
Ouija Voices
This is an Ouija board, use your voice to ask questions and creatures from other worlds will give you the answers.
Desktop Only
This is an Ouija board that has mystical powers or souls to answer any of your questions. However, it must be a question. In truth, this ouija board is powered by neutral magic based on science but let's not tell everyone. Type in your questions and creatures from other worlds will give you the answers. Don't freak out about the strange answers you may get. It can be as crazy as something that only Ouija Board knows. Enjoy playing this weird Ouija board game here at Y8.com!
Trash Pick-Up Simulator
Trash Pick-Up Simulator - Super cleaning simulator game with ghosts. You need to walk around a small environment and pick up trash. To win, outlast the timer. If the trash consumes you and the environment - Game Over. Play this fun simulator game at Y8 and have fun.
Welcome to Exolvuntur, a 2D horror like game. Try and find the exit and avoid the monsters. Good pixel-art game with horror survival elements.
Just Passing
You wake up on a bus you don't remember boarding to a town you've never heard of - what the heck is going on and why are there so many GHOooOOoosts?
The House on the Left
In The House on the left you must get past every ghost, goblin or ghoul or it's a good night! You have no other choice but spend the night in the spookiest place! Be afraid as these insidious monsters want you not to leave The House on the Left! Can you survive this night of platform in sheer peril?
Will have one task in this game and you will need to help him, he need to kick out the evil skeletons which are taking over the graveyards. Willo is a cute, friendly ghost and now he can't walk around the graves, because the skeletons can hurt him. Hide Willo to avoid them, let out screams to distract them, blow out the candles and stop the strange rituals that someone wants to perform.
Cursed Travels: Flame of the Banshee
Explore a dark town and solve its haunting mysteries to break its curse. A small town has been cursed by a powerful malevolent force. As a result, the souls of the departed are returning to our world and are haunting the townsfolk. It is up to one investigator highly experienced with curses, and his scary-looking helper, to put an end to this.
Scooby Doo and the Hollywood Horror 2
The Hollywood horror, A ghost straight from the silver scream has kidnapped Daphne's uncle Maxwell. The famous director! It's up to Shaggy and Scooby to solve this one.
Flappy little cuiter, bounce on their head but you'll get bitten if you approach from below!Lonely bodies that have lost their soul. They will try to take yours of you don't jump on them first. Floaty and invulnerable, don't ever touch them unless you want to become a ghost too.Adorable and bouncy green guys! These gunky fellas won't hurt you. Whitches are normally lovely and awesome but there are always some bad apples, and all the witches you'll find here are bad. Watch out for their fireballs. Well you need to avoid all those enemies in this game and stay alive.
Error#54 is a chilling and frightening P.T inspired horror game that will make your heart beats louder as you walk your way in the scary looping corridor. As the story unfolds, the world was taken over by a computer virus and a famous vlogger has gone missing. The vlogger could be you... This game is best play with headphones so that you'll hear every squeak and thump. This terrifying game will leave you hanging on to edge of your seat because you'll never know what you will find and who will find you! The only clear about this game is that you need to get out but the question is, can you?
Poppy Playtime Hidden Ghosts
Poppy Playtime Hidden Ghosts is a fun online skill and hidden object game. Find out the hidden ghosts in the specified images. Each level has 10 hidden ghosts. There are 8 levels in total. The time is limited so be fast and find all hidden objects before time runs out. Clicking in the wrong place several times reduces the time by an additional 5 seconds. So, if you are ready start the game and have fun!
Scooby-Doo and Guess Who: Funfair Scare
Scooby-Doo and Guess Who: Funfair Scare - Nice Scooby-Doo adventure with friends. You need to explore the tent carnival and catch the ghost. Interact with game items and objects to collect food and keys for closed doors. Play this game at Y8 on your mobile phone and PC and have fun.
Manorvania is a platform game that takes place in a haunted mansion and in which you will play as a vampire! Help Vlad to run on the platforms and jump from one place to another to progress in the game. Talk with Vlad's friends and get some clues on what's happening. You may be a vampire, but you are not immortal. As soon as you pass a checkpoint, the game will be saved. If you die, you will restart the game from the last point you passed. The difficulty will increase as the game progresses. Help Vlad on his mansion adventure! Enjoy playing Manorvania game here at Y8.com!
Scary Bubbles
Scary Bubbles HTML5 game: Play 80 bubble shooter levels for Halloween. Shoot up Halloween bubbles and try to remove all by matching 3 or more of the same. Enjoy the scary background and sound with Halloween theme. Enjoy playing this game here at Y8.com!
Ghost Attack!
Ghost Attack - Interesting pixel survival game in big house with ghosts. You have a flashlight and a small battery. Use resources wisely in the rooms to destroy all the ghosts. This game is for one or two players, so share rooms and explore. Have a nice game.
Midnight Manor
You find yourself in an unfamiliar place, a haunted mansion. Trade items to Ratty in exchange for keys and make your way out of the Midnight Manor. Escape from the Haunted Manor filled with ghost. Have fun playing this game here at Y8.com!
Kogama: Ghost House
Kogama: Ghost House - Welcome to the spooky old haunted house with a ghost and secrets. You need to find clues in the haunted house to discover it's secrets. You can play with your friend or random players and find all the secrets. Play the Kogama: Ghost House on Y8 and have fun!
I Am A Ghost
Wowo is benevolent ghost. She wishes to protect the street safe so human can walk along the street without other ghosts scare them. She does not want anyone Terrified and die like him.
Scary Maze - Very spooky game with 3D graphics, you need to explore this maze and find out of the maze. Find and collect a key to escape and survive in this horror game. The ghosts want to stop you, but you have to keep looking for the key and escape.
Timore is a horror game that lets you to move around the room and get all the notes. Once you got a note the room changes and many unidentified creatures will show up along the way.
Burger & Frights
A short PS1-style horror game where you crave for some burgers at night bust must ride your bike across the dark forest to get it. But biking in a dark gloomy road will be a challenge when you discover on the road is real. Can you be brave to face it? Enjoy playing this game here at Y8.com!
Bustin' Who You Gonna Call?
Play as Ghost Buster and stop the ghost slimers from reaching the city. Use your proton beam to bust ghosts and destroy the portals. Your slime meter will fill as ghosts get by you. If your slime meter gets full, it's game over. Watch out so that your proton pack don't overheat! Enjoy playing this game here at Y8.com!
Halloween Bubble Shooter
Halloween bubble shooter is a classical bubble shooter game. To complete a level you need to pop the trapped bubbles to rescue them. Shoot the bubble on the board to make groups of 3 or more bubbles of the same to clear. You will find some interesting bubbles such as mine-bubbles, thunder-bubbles, plus-bubbles, ghost-bubbles, and more on some levels. The last levels are random,
Far Away is a short, pixel-art horror adventure game. Note: the game is still in development, any bug report is welcome. Perform actions accordingly and survive in the game as long as you can. Little pixel hero is under adventure and helps him to lead his life and be brave and be quick in response. Play a lot more adventure games only on y8.com
Six Cats Under
A little point-and-click puzzle game where you rescue your herd of cats by directing them with your poltergeist powers.
Haunted House Ghost Hidden
Haunted House Hidden Ghost is a free online skill and hidden object game. Find out the hidden stars in the specified images. Each level has 10 hidden stars. There are 6 levels in total. The time is limited so be fast and find all hidden objects before time runs out. Clicking in the wrong place several times reduces the time by an additional 5 seconds. So, if you are ready start the game and have fun!
Scary Midnight Hidden Bats
Scary Midnight Hidden Bats is a free online skill and hidden object game. Find out the hidden bats in the specified images. Each level has 10 hidden bats. There are 8 levels in total. The time is limited so be fast and find all hidden bats before time runs out. Clicking in the wrong place several times reduces the time by an additional 5 seconds. So, if you are ready start the game and have fun!
Vampires and ghosts haunt all 30 challenging levels. Phantomb draws inspiration from the classic Chip's Challenge. Take a nostalgic trip into the abyss!
Granny Chapter Two
Survive in the horror night vs Granny, keep calm and shoot the ghosts! Use mouse to aim and click to shoot, If your weapon is empty, just reload and hold on so much as you can. You also can play in this game on your mobile with simple tap control. Have a nice game!
Ghostly Jigsaw
Fantastic Jigsaw game with a theme of Halloween. Drag and drop the picture pieces to their exact locations. Here are funny and cute zombies and ghosts for fun along with us. Just complete the puzzles and make the picture complete. Select any type of difficulty level. Play a lot more jigsaw puzzle games only on y8.com
Spirits Within - The Washing Machine?
Take control of two spirits in their quest to find their missing friend. You'll have to control and to move ghosts. Possess things and avoid the human beings in the house. If someone sees you, you'll lose some life. Don't get eliminated. Good luck!
Slender Clown: Be Afraid of it
Slender Man masked himself as a clown and he has some scary clown friends with him. You need to fight them! No running away! Find 9 red balloons/6 teddy bears to defeat Slender Clown and his evil clown friends!
Ghost Shooter
Ghost Shooter is an intense shooting game to play. The game gets progressively harder, the ghosts become harder to kill every 10 seconds. Encounter the deadly ghosts and shoot them before they kill you. Survive as long as you can achieve high scores. Play more games only on y8.com
Haunted City
You need to get to your destination. Be careful, there will be tons of roadblocks and also ghosts. Because, you'll never know what you'll see in the Haunted City!
Glowing Ghost
Help your ghost collect light so you do not disappear! This halloween season one ghost is out of its grave. It can turn disappear when the glow is reduced . Help our little ghost to collect light in order to survive as the ghost and reach it's grave. Cute little ghost have to move across the deadly platforms. Be careful while reaching the grave.
Pixel Cat Mahjong
Pixel Cat Mahjong is an enigmatic mahjong game. However, instead of the usual tiles with hieroglyphs, very funny and cute cats (or scary ones) are waiting for you. Your goal is to look for identical images as quick as possible as well as a symbolic line between them and match them. You have to search for such images quickly because you are short on time. Enjoy playing Pixel Cat Mahjong game here at Y8.com!
Your job as a ghost is to help passers-by in a bus shelter get out of limbo by solving their problems. Enjoy a Zen atmosphere and cute graphics. Get people out of limbo. Help people reorganize their thoughts by entering their minds. Contains 16 levels, over 30 different characters and a Time Attack mode.
Gorf the Ghost Saves Halloween
A Halloween themed adventure game where you explore the town, help your friends, and save Halloween! You are Gorf the Ghost and its Halloween but everyone is too scared to trick or treat because of an evil skeleton in the graveyard. Explore the town, help your friends, and save Halloween! Enjoy playing this game here at Y8.com!
Lantern - Start your adventure in retro style. The wizard must feed his froggy friend. You need to collect fireflies for your friend and lamp. Be careful because dangerous ghosts want to catch you, use your lamp light to destroy them. Jump on the platforms and use lamp light to show and hide the obstacle.
Tap pumpkins to earn score and get bonuses by tapping ghosts and bats, be careful with bombs or you will lose score.
Welcome to Ghost Town where the only living thing is you! Survive in this hell hole, use all the weapons available and kill all the monsters, abominations, undead and all the creepy creatures that will eat you alive! There's no where to run so you better gear up and fight for your life. Challenge yourself more by unlocking all the achievements and have your name in the leaderboard!
Whispers Adventure
Whispers Adventure is a platformer game with a cute whisper. Can you help the cute ghost jump on platform and collect as many jewels as possible? How much score can you make? Use long jump for higher jump. Enjoy playing this game here at Y8.com!
Crazy Jump Halloween
Jump up the platforms, reaching a greater distance, which will mean for you more points and bigger score. Your way to reach this goal will be interrupted by a ghosts who are walking on every next platform in different directions. Try to consent your moves to avoid the ghost.
Vacant is narrative pixelated horror game. In this game you play as a film crew entering a haunted house trying to capture supernatural activities for their Live stream show. Discover the mystery in the MastHill Lodge and record any super natural events happening. Enjoy playing this game here at Y8.com!
Scooby-Doo and Guess Who: Ghost Creator
Scooby-Doo and Guess Who: Ghost Creator is a fun coloring book game based on the animated cartoon TV series Scooby-Doo and Guess Who. Pick a ghost and follow along the line to draw the ghost then choose a color for it! After that, get ready for a wild ghost chase! Have fun playing this game here at Y8.com!
Graveyard Ghost
You're a ghost, infiltrating the Graveyard and trying to steal as much life as possible from the tombs. If you steal enough and find the Final Gate, you might be able to pay the price to come back to life, but beware the evil dog ghosts zombies guarding their remaining life.
Zip Me Up Halloween
Zip Me Up Halloween is fun and jump scare game that you can play online for free. Click on the zippo lighter and see what you get for halloween. Have fun and scary Halloween. Do not get scares this halloween, dare to turn on the lighter to face the deadly horror images. Have fun!
Adam and Eve Night
Adam and Eve: Night is another exciting episode of Adam's adventure. This time, he sleeps walk and mysteriously ended up in Transylvania. Adam is now trap to face multiple tricky puzzles that can lead him to the next exit door or tap himself to death. He needs to be wise in his decisions and solve the puzzles quickly. Can you help him escape from the clutches of Transylvania's trap and get back home safely? Enjoy playing Adam and Eve: Night fun adventure game here at Y8.com!
Mansion Tour
A short RPG game about a girl trying going into an abandoned mansion house. A unique game with nicely voiced lines and amazing art plus mystery and horror in a scary mansion house. Explore the house and find they keys to the doors. Have fun playing this game here at Y8.com!
Code_12 is a first person horror survival game. In this game, you just got back to your senses and you have no idea on where to go. You found a note which was posted on a tree together with a flash light. The note doesn't say anything more than there's something happening in the area. With the flashlight that you found, you need to investigate what had happened. As you search for answers, you'll have to loot for things that can help you survive and look for notes that will tell you where to go next. There are keys, med kits, weapons, battery pack and a whole lot more that you can find around the area, you just have to look for it. When you go around the premises, you will definitely see the "thing". They are not dead nor alive, but one thing is for sure, when you see them you better hide and pray that they would not see you or else they will kill you! This game will surely put you at the edge of your seat and can even give you some jumpscares too. You better hook up your headset for a better feel of the game and experience that thrilling feeling that will definitely give you goosebumps! Play now and see how you can go and if you can even stop yourself from screaming...
Gauntlet Html5
Gauntlet is a fantasy-themed hack and slash 1985 arcade game by Atari Games. Released in October 1985.The player select among four playable fantasy-based characters: Thor, a Warrior; Merlin, a Wizard; Thyra, a Valkyrie; or Questor, an Elf. Each character has his or her own unique strength and weaknesses. For example, the Warrior is strongest in hand-to-hand combat, the Wizard has the most powerful magic, the Valkyrie has the best armor, and the Elf is the fastest in movement. Upon selecting a playable character, the gameplay is set within a series of top-down, third-person perspective mazes where the object is to find and touch the designated exit in every level. An assortment of special items can be located in each level that increase player's character's health, unlock doors, gain more points and magical potions that can destroy all of the enemies on screen. The enemies are an assortment of fantasy-based monsters, including ghosts, grunts, demons, lobbers, sorcerers and thieves. Each enters the level through specific generators, which can be destroyed.
Harry the Rabbit
Help a rabbit eat carrots and change size to get his way!
Fly Ghost a flappy type game to play with lots of excitement. If you've played Flappy Cat, then you'll love Fly Ghost. tap and fly your ghost through all the obstacles. Our little funny ghost is out for the wild trip. Where there are lots of obstacles as our little ghost is new to this world, It wants to fly as long as it can, so help our little ghost to fly past all the obstacles and achieve a high score. Normally all ghost games can be scary and horror, but you can feel fun and entertain with our cute ghost. So sit back, fly, and enjoy along with the cute little ghost. Playlot more fun and ghost game only on y8.com
Caught on Tape
This game has you taking control of Jay, as they explore a haunted tape they've been trapped inside. Explore the mansion and discover the mystery. Open switches to unlock next doors and prepare to run or face those nasty ghosts. Can you survive and escape the mansion? Enjoy playing and solving the mansion mystery with Caught on Tape game here at Y8.com
Spooky Tripeaks
Spooky Tripeaks is a Halloween variation of Solitaire. You need to pass all 100 levels. Use jokers and other bonus cards to simplify the process. You can get the bonus cards by clicking on the ghosts and other spooky characters. Have fun playing this fun Halloween solitaire game here at Y8.com!
Gumball: Class Spirits
Gumball Class Spirit is fun cartoon game! Gumball's jealous spirit is on the loose after he learnt that Penny and Leslie have started dating! Help Gumball and Darwin to trap the jealous spirit to protect his friends and save the school from the evil ghosts that haunts it. Clear as much cursed area as you possibly can by surrounding all the spirits with magic salt. Do this by pressing the arrow to move in the direction. Cover the zone and trap the evil spirit so that it does not have any place to haunt. Do not let it touch your path. Run away from possessed friends. They can run over your path but do not let them touch you. At the beginning of every level, you will have a minimum percentage of the area that you will have to protect with salt in order for the area of the school to be fully saved. The portion that you have to cut from the hunted area will increase as you advance through the levels. Try to avoid the evil spirit that lies in the center of the area too, because it will possess you as well. Do not hurry and be determined! If you lose all of your lives, you will have to start again, from level one. Enjoy playing this fun game here at Y8.com!
Boollets is a fun platform shooting game. Your goal is to rescue baby spirits and protect the portal from evil fiends. Control a tiny spirit and jump from platform to platform to complete objectives. You have only three lives and any false move will take one of them. Don't make the baby spirits to wait for too long and try to grab them as quick as possible while still keeping the evil spirits from reaching the portal. Enjoy playing Boollets game here at Y8.com!
Give Up the Ghost: A Puzzle Checklist
Give Up the Ghost is a amazing little puzzle game with 50 levels that'll test all your brain cells because it is hard. Are you smart enough to solve all 50 levels? Enjoy playing this game here at Y8.com!
My Ghost and I
My Ghost and I is a 2D platformer where the player must utilise the abilities of two characters to collect all of the spirits and open the portal to the next level.
Don't Wake Up
Monsters come from the darkness, keep your light on. Whatever you do, don't let their voices wake you.
Trending topics

Ghostbusters: Spirits Unleashed Ecto Edition
Releases 10/19/23
Select a product
This lets you pre-load the game, so you'll be able to play as soon as the game is released.
Ghostbusters: Spirits Unleashed Ecto Edition will include the game and all four of the DLC Drops from 2023. This is a fun, multiplayer game perfect for all skill levels. Four proton pack wielding Ghostbusters attempt to catch a Ghost haunting unique locations in asymmetrical multiplayer battles (online or offline). As players progress, they will unlock cosmetics and upgrades for both Ghostbusters and Ghosts to evolve their gameplay experiences. The look and feel will deliver to fans an immersive experience in the universe, allowing them to play out their Ghostbusting fantasies. Whether hunting or haunting, the game is easy to learn and fun to master! This is an asymmetrical game of hide and seek. In true form to IllFonic's past titles, this title is a 4v1 setup where players will either play as part of a team of new Ghostbusters or a singular Ghost. This game will allow players to enjoy the game solo or with up to four friends. It will have an online and offline single-player mode available in the form of bot assisted play. Ghostbusters: Spirits Unleashed Ecto Edition has all the iconic gear and gadgets, from Proton Packs to PKE Meters and Ghost Traps, that fans would expect and new gamers to the universe will enjoy when playing as a Ghostbuster. Ghosts have multiple abilities in their arsenal, like possessing objects, of course sliming, and more, that make haunting all the various locations a blast to play. In addition, many will recognize the Firehouse and Ray's Occult Books that act as the game's hub. This is where players will choose missions, customize their characters, practice firing their proton packs, and explore all there is to learn. And yes, you will hear the original film actors reprising their roles as Ray Stantz and Winston Zeddemore, along with some new friends!
Software description provided by the publisher.
ESRB rating
Supported play modes, product information, release date, game file size, supported languages.
Play online, access classic NES™ and Super NES™ games, and more with a Nintendo Switch Online membership.
This game supports: Online Play Save Data Cloud
WARNING: If you have epilepsy or have had seizures or other unusual reactions to flashing lights or patterns, consult a doctor before playing video games. All users should read the Health and Safety Information available in the system settings before using this software.
Nintendo Switch Online membership (sold separately) and Nintendo Account required for online play. Not available in all countries. Internet access required for online features. Terms apply. nintendo.com/switch-online
Ghostbusters TM & © 2023 Columbia Pictures Industries, Inc. All Rights Reserved. Game software excluding Columbia Pictures Industries, Inc. elements: ©2023 IllFonic, Inc. All Rights Reserved. Developed by IllFonic, Inc. IllFonic® and the IllFonic Logo are trademarks and/or registered trademarks of IllFonic, Inc. throughout the world.
Ghost games





Tarawih Ramadhan Adventure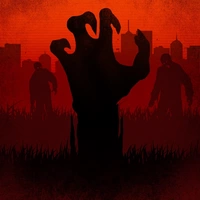 Dalgona Candy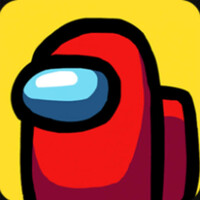 Among Us Online

Goosegame.io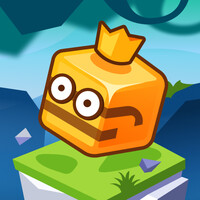 JumpFall.io

BoardRun.io

Hungry Shark

Combines.io

Fireboy And Watergirl

Squid Guard

Poopfight.io

Squid Game Online

Shellshock.io

ZombsRoyale.io

Short Life 2

Tetranoid.io

Tilefall.io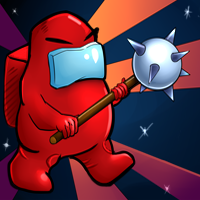 Impostor.io

AquaPark.io

Color Rope 2

3 Pandas in Japan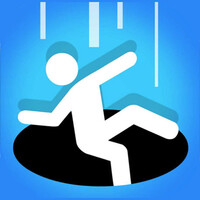 Betrayal.io

Richup.io - monopoly online

PaperAnimals.io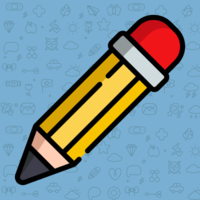 What are the most popular Ghost games?
What are the new ghost games.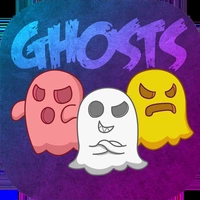 Play Free Ghost games Online
Have you ever participated in telling scary stories during the night? Those tales came back in the form of spooky ghost games online. Even if you're not so much of a horror fan, give them a try. They can be so different, sometimes even touching, cute, and funny. Adrenaline is also there, of course. Well, they say it's good for healthy brain functioning. Quacking in our shoes, here we go.
Entering the world of shades… for a while
When you're a child you believe in phantoms. Some grown-ups still do, though. Luckily, here it's not the question of belief. Kevin Games created a safe space for gamers. You just have fun, relax after a harsh day, and discover new themes. And this is a classical one, worthy of being explored. It covers different genres and brings a variety of options for any taste. Improve your logic, forward-thinking, creativity. Collaborate with other users in multiplayer titles. Set new records and share them with the worldwide community.
Play ghost games on our website
Don't worry about viruses and lags: they are not a part of the happening. We check the content carefully. Each title we publish is safe for your device. Which can be of any type, by the way. Use a PC, a smartphone, a tablet, or even a Chromebook to connect with spirits. Get frightened by cool special effects and awesome graphics, not by prices. The unique experience will cost you zero cents. You don't even have to install any apps. Open your favorite browser and you are ready to go. Enjoy the best ghost games free of charge from anywhere, whenever you'd like to. We update regularly, stay tuned. Boo! We mean, see you soon.
We carefully selected 6 of the greatest Ghost games and made them available for you online for free.
This archive consists of browser games for desktops and mobile platforms as well as titles specifically designed for tablets and phones. Here you will find some truly amazing gems like Tarawih Ramadhan Adventure , Flappy Ghost Adventure , Ghost Fight , Kogama Ghost House , Horror Nights Story , and tons of other awesome free games.
Ghost Games
Ghost Games are scary games about supernatural spirits that haunt abandoned houses at night. Here at Silvergames.com we've collected only the very best fun online ghost games for kids and put them into a selection of new addicting challenges for girls and boys. Start hunting for restless souls in a scary 3D ghost town. Or play as an invisible presence yourself and frighten the funny inhabitants of your old mansion until they flee the premises.
A ghost is a spiritual being with supernatural abilities and at the same time human characteristics that "haunts" - that is, "appears" to people in some way. It can be really funny to watch people squirm, scream and panic as they escape the house to tell an incredible story of the spooky apparition that lives there. Enjoy our top fun ghost games for free and show them you're not afraid.
Get ready to practice some scary exorcisms and ritual magic to get rid of the evil apparition that torment you. What if all the creepy ghost stories are real and the only way to defeat them is hunting them down with your ghost-busting gear? Find out what it means to come face to face with the spectres of death, and solve spooky mysteries as you do. Face the horror of the supernatural with monsters, aliens and phantasms in our addicting new 3D ghost games for kids, as always online and for free on Silvergames.com!
Most Played Games
Flash Games
Playable with installed SuperNova Player.
What are the TOP 5 Ghost Games?
Haunt the House
Momo Horror Story
Madness Torturation
Kawai Run 2
Best Ghost Games
Log in to your account!
Sign up for your fog account.
By signing up to FOG.com you agree to be bound by the Privacy Policy
13 Most Memorable Video Game Ghosts
Time to get spooky! From Gengar to Alma, we're checking out the most memorable, iconic, and all around best ghosts in video games.
Ghosts have been a part of the stories of human culture since ancient times, so of course they are in our video games. In fact, there are a ton of ghosts in video games!
RELATED: The Best Indie Horror Video Games Of All Time, According To Metacritic
There are friendly ghosts, ghosts you can play as, as well as ghosts that frighten and still give us nightmares to this day. Besides their personality, it is surprising how different they can all look. Some are even cute! So here are ten of the most memorable ghosts in video game history.
Updated by Gabrielle Huston on October 23, 2022: The Halloween season has us reflecting on our favorite ghosts of gaming! We've added a few additional memorable ghosts for your reading pleasure.
13 Boo From The Mario Series
Boo is more of an entire race than a character. However, there are very memorable Boos, such as King Boo! Did you know the race was based on the wife of Super Mario Bros 3's co-designer, Takashi Tezuka?
Mario is as innocent as games go, so these ghosts actually more cute than scary. They are incredibly well-known, even to non-gamers. What Mario games are they in? The better question would be what Mario games are they not in!
12 Blinky, Pinky, Inky, And Clyde From Pac-Man
While their names are quite forgettable, their design is not. Blinky, Pinky, Inky, and Clyde are some of the oldest video game ghosts out there. They are from 1980!
Pac-Man is not widely played today, but it left a legacy so big that a lot of people recognize it anyway. They have also been called monsters or goblins, but they are most commonly referred to as ghosts. As for backstory, who knows? At least they're on the cute side. No nightmares here!
11 The Gengar Evolution Line From Pokemon
Ghost Pokemon are a type favorite in the Pokemon fandom. They add a little darkness to an otherwise friendly universe. Everyone has their favorite among them, but when it comes to the most notorious, look no further than the first generation.
RELATED: The Best Halloween Games For Kids
Ghastly, Haunter, and Gengar are the iconic ghosts of the Pokemon world. If you are a fan, then you should know that it's easy to find fan merchandise with this evolution line on it.
10 Alma From F.E.A.R
Obviously, ghosts are big in the horror game genre. They are unpredictable, tragic, and can easily get the jump on you.
F.E.A.R. is a franchise that began in 2005, with its main monster being the ghost of a little girl. She is terrifying and constantly sneaking up on the player. She is also powerful, wielding psychic powers that are strong enough to overpower anyone.
9 Sae From Fatal Frame 2
Following up on the more frightening ghosts in the horror game genre, Sae from the Fatal Frame series was quite memorable. While the series has a ton of ghosts that make you want to keep your lights on at night, Sae was something special. In the second game, she was the main antagonist. Her ghost was driven insane by a ritual and you can hear her crazy laughter from the dark corners of the village.
To make matters even more scary, you cannot fight her until the end of the game. If you meet her, you have to run or else it is game over.
8 The Sorrow From Metal Gear: Snake Eater
No one expected a ghost to appear in Metal Gear , but if there is any series bound to surprise its players, then this is it. The Sorrow is one of the Cobra Unit soldiers, who are pretty crazy to begin with. However, only The Sorrow is a ghost.
RELATED: Horror Games With Multiple Endings
The Sorrow is not scary, but he is dramatic enough that you won't soon forget him. The guy cries blood, makes you see the ghosts of everyone you've killed, and spouts a lot of foreshadowing to other events that occur in the series.
7 The Hero's Shade From Legend of Zelda: Twilight Princess
The Hero's Shade is not the only ghost to appear in The Legend of Zelda series, but he is definitely the most memorable. In fact, hardcore fans know that he is the ghost of another Link from another game (Ocarina of Time). It is not every day you get to meet a ghost of another incarnation of yourself!
He also takes on the interesting role of mentor for Link, teaching you different moves and techniques to help you on your quest. He looks scary, but he is far from a bad guy.
6 Celebrimbor From Shadow of Mordor
This undead elf is one of the two characters you play as in Shadow of Mordor . He shares the body of the other character you play as, a ranger named Talion.
Celebrimbor is a very cool character, as he can fight as a ghost with Wraith-magic and even has the ability to mind-control orcs. He is also complex, as he lies to Talion about their purpose when really what he wants is revenge for his death. Their relationship is an interesting one and really makes for a unique fantasy story in a familiar setting.
5 Lisa From P.T.
Lisa is the scariest ghost to come out of the horror game genre. Tragically, P.T. never got further than its demo. However, the demo treated gamers to some of the scariest content ever. The scariest part was Lisa, who haunted the hallway where the protagonist was stuck in a loop. She made strong impressions on players, despite not even being in a finished game!
RELATED: Best Horror Games With A Huge Plot Twist
Since we only got to know Lisa from the demo, her character is pretty shrouded in mystery. The content strongly hinted that she was murdered by her husband while pregnant. Beyond that, we know little about her. Perhaps that is also a part that makes her so haunting.
4 The Headless Horseman From Skyrim
The Headless Horseman appears in lots of content, so you're probably familiar with the idea. They're all referencing a gothic story called "The Legend of Sleepy Hollow," first published in 1819. He also appears as a fun easter egg in Skyrim !
Every night, he randomly spawns somewhere on the map between 10 pm and 4 am, and walk from there to his grave at Hamvir's Rest, where you can find him during the day. If you found him during your adventures, you'll know that little touches like this are what make the world of Skyrim feel alive and mysterious, ready for you to explore!
3 Grandpa From Stardew Valley
Grandpa is the character who starts everything in Stardew Valley : he leaves you his farmhouse in his will and tells you to move there when you get sick of life in the city. The rest, as they say, is history.
The game is clearly critiquing the fast-paced, automated, difficult, depressing, and impersonal life of the city that forces people to feel like just cogs in a machine. That's what makes it so funny and hypocritical when, upon the completion of your first two years on the farm, your Grandpa's ghost comes back to judge how hard you've worked.
2 Divine Justinia V From Dragon Age: Inquisition
Ghosts aren't exactly a thing in the Dragon Age universe. You may recall talking to or facing creatures that look like ghosts in the games, but they're not actually those people come back from the dead: they're a spirit. Spirits are creatures of the fade that latch onto nearby emotions, memories, virtues, and vices. When they latch onto negative things, like hate or jealousy, they become what we call demons.
RELATED: The Best Dressed Horror Protagonists
So, when you encounter Divine Justinia V in the Fade in Dragon Age: Inquisition , it's not exactly her ghost. However, it is a spirit who has held onto her memories after her passing, and that's almost the same thing.
1 The Chozo Ghosts From Metroid Prime
The Chozo ghosts from Metroid Prime are among those with the most tragic story. This is because their personalities have totally shifted due to being corrupted. As ghosts, they have gone insane and will kill anyone. In life though, they were peaceful. What's more sad is that the Chozo were Samus' family and they no longer recognize her.
NEXT: Horror Games Set In Unlikely Places
GTA Online's Halloween Event Brings Ghost Sightings, Themed Deathmatches, and More
By Neil Bolt
GTA Online recently celebrated its 10th anniversary, with the multiplayer mode still going incredibly strong. But now it's time to turn our attention to its latest seasonal events, and as it is October, you know what that means—Halloween event goodies, and plenty of them.
Halloween Highlights for GTA Online
Below is a list of the highlights from 2023's Halloween event. There's the usual things like XP and GTA$ bonuses, but there are also new themed deathmatches, a vehicle that looks like it might bust ghosts, and Halloween props for the GTA Online Job Creator.
With reports of ghost sightings throughout Los Santos, the local paranormal investigation team, Ghosts Exposed, is offering GTA$ and RP to players who snap photos of spirits throughout the city. Photographing all the ghosts will reward players with the Ghosts Exposed livery for the all-new Albany Brigham muscle car.
Stranger than usual activity continues in Freemode with possessed creatures roaming around Blaine County, driverless Cerberus Truck ramming cars off the streets, and more this spooky season, including:
Double GTA$ and RP on New Halloween Deathmatches, Bunker Sell Missions, Judgment Day, Alien Survivals, and the Halloween Bunker Series
Triple GTA$ and RP on Slasher
Halloween Freemode Events, including Business Battles requiring stealing spaceship parts from Fort Zancudo, phantom cars, UFOs in the sky, possessed animals, and more
Halloween Masks:
Free Green Vintage Witch Mask for playing GTA Online any time this week
Complete a Bunker Sell Mission to earn the Orange Vintage Werewolf Mask
Complete a Bunker Steal Supplies Mission to receive the Light Green Vintage Vampire Mask
New Halloween Props available in the GTA Online Job Creator, including pumpkins and Jack-o'-lanterns
On PlayStation 5 and Xbox Series X|S:
HSW Test Ride: The Karin S95
This week's HSW Time Trial takes place between Del Perro Beach and Murietta Heights
Returning Vehicles at Simeon's Premium Deluxe Motorsport Showroom: The Dewbauchee Exemplar, Enus Cognoscenti Cabrio, Ocelot F620, Grotti Carbonizzare, and Vapid FMJ
On Display at The Luxury Autos Showroom: The returning Annis S80RR and Lampadati Tigon
Lucky Wheel Top Prize: The Karin Futo GTX
LS Car Meet Test Rides: The Declasse Vamos, Grotti GT500, and Vapid Peyote Gasser
LS Car Meet Prize Ride: Place Top 4 in the LS Car Meet Series two days in a row to earn the Annis Hellion with the limited-time Nightmare livery
30% off Bunker Properties and their Upgrades & Modifications
Vehicle Discounts: 20% off the Vapid Ratel, 30% off the Mammoth Streamer216 plane, 40% off the Vapid FMJ, Annis S80RR, Grotti GT500, Vapid Peyote Gasser, and Karin Technical Aqua
GTA+ Members: Free Albany Brigham and Love Fist livery, Double Rewards on Halloween Deathmatches, Free Striped Suit, Skeleton Morph Suit, Metal Anime Shirt, Gun Van Discounts, and more
You can join in with the freaky festivities in GTA Online on PS4, PS5, Xbox One, Series X|S, and PC.
More Horror News
Exclusive Walden Key Art and Stills for Bloody Revenge Horror Movie
The Zone of Interest Trailer Previews A24's Cannes-Winning Historical Drama From Jonathan Glazer
Exclusive Shaky Shivers Clip Previews Sung Kang's Werewolf Movie
Exclusive The Fifth Thoracic Vertebra Clip Unveils a Fleshy Korean Creature Feature
The Walking Dead: Daryl Dixon Season 2 Teaser Trailer Previews The Book of Carol
Five Nights at Freddy's Movie A Look Inside Video Goes Behind the Scenes
Neil became a horror fan from just a nightmare-inducing glimpse of the Ghoulies VHS cover and a book on how to draw ghosts. It escalated from there and now that's almost all he writes and talks about.
Share article
Robin Williams' Estate Cleared New Genie Lines, No AI Was Used
Martin Scorsese Confirms His Next Project Is The Wager Starring Leonardo DiCaprio
Goosebumps (2023) Season 1: How Many Episodes & When Do New Episodes Come Out?
Marvel and dc.
The Marvels TV Spot Teases an MCU Cameo Appearance
Kevin Feige: MCU Has 'Barely Scratched the Surface' After 32 Movies
The Marvels Posters Preview Stars of MCU Sequel
Rockstar Adding Optional Grand Theft Auto Online Monthly Subscription
Netflix Games Reportedly Interested in Grand Theft Auto
Halloween Wars Season 13: How Many Episodes & When Do New Episodes Come Out?
Dark Harvest Trailer Previews David Slade's New Halloween-Themed Horror Movie
Where to take GTA Online Ghosts Exposed photographs
Locations and times to document ghosts in GTA Online and unlock the Ghosts Exposed livery for the Albany Brigham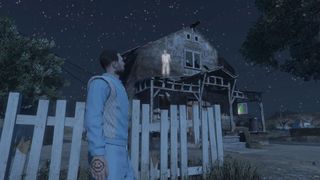 The GTA Online Ghosts Exposed photo assignment sends you across Blaine County in search of evidence that spooks are real, so it's time to get out there and expose yourself to the truth! This is part of the GTA Online Halloween celebrations for 2023, but if you just run around hoping that you'll bump into an apparition then you'll come up empty-handed, as they only appear in set locations for a short period between specific times each night. Don't be scared though as I've already hunted (or should that be haunted) them down for you, so here's all of the photo locations for Ghosts Exposed in GTA Online, along with the rewards you'll get for clearing this task.
GTA Online Ghosts Exposed photo locations and times
8pm-9pm: Upstairs in the barn
9pm-10pm: Inside the mobile home
10pm-11pm: Inside the wrecked bus
11pm-12am: Beside or at the top of the lighthouse
1am-2am: On the front or back porch of the shack
2am-3am: On the roof of the church or a grave behind it
3am-4am: In the attic or porch of the abandoned house
4am-5am: Next to the waterfall
5am-6am: Above the north rail tunnel or on the bridge
Final Ghost Johnny Klebitz 12am-1am: On the east side of Sandy Shores
There are total of ten ghouls you need to photograph to complete the GTA Online Ghosts Exposed event, which appear at the locations marked on the map above. Each ghost only appears for one hour per in-game day at the times listed, and there are two possible spawn locations for each ghost – but they are both close to each other. You need to document the first nine spectres before the final ghost, Johnny Klebitz of The Lost, will materialize in Sandy Shores.
How to get photographs for Ghosts Exposed in GTA Online
GTA Online Gun Van GTA Online new cars Cars removed from GTA Online GTA Online License Plate Creator GTA Online Armored Trucks
Once you've reached a GTA Online Ghosts Exposed location at the required time, you'll hear ghostly sounds and the apparition will appear – if you get too close it will vanish, but back off a short distance and it should respawn. Now you need to open the Snapmatic app on your phone, which you can access quickly if you double-tap up on the d-pad, or just select from the menu. Take a photograph of the ghost and it will automatically be submitted to Ghosts Exposed, providing a notification of how many you've collected so far. When you reach Johnny Klebitz, the final ghost, wait around before snapping away if you have the time and you'll hear him calling out to Trevor from beyond the grave.
GTA Online Ghosts Exposed rewards
For every GTA Online Ghosts Exposed photograph you capture, you'll receive GTA$20,000 and 500 RP, plus a bonus GTA$50,000 for submitting all ten, meaning there's a total of GTA$250,000 and 5,000 RP up for grabs if you complete this assignment. More importantly, you'll also unlock the Ghosts Exposed livery for the Albany Brigham , which combined with the Growling Cat horn will basically turn that vehicle into the Ectomobile from Ghostbusters 2.
© GamesRadar+. Not to be reproduced without permission.
Sign up to the GamesRadar+ Newsletter
Weekly digests, tales from the communities you love, and more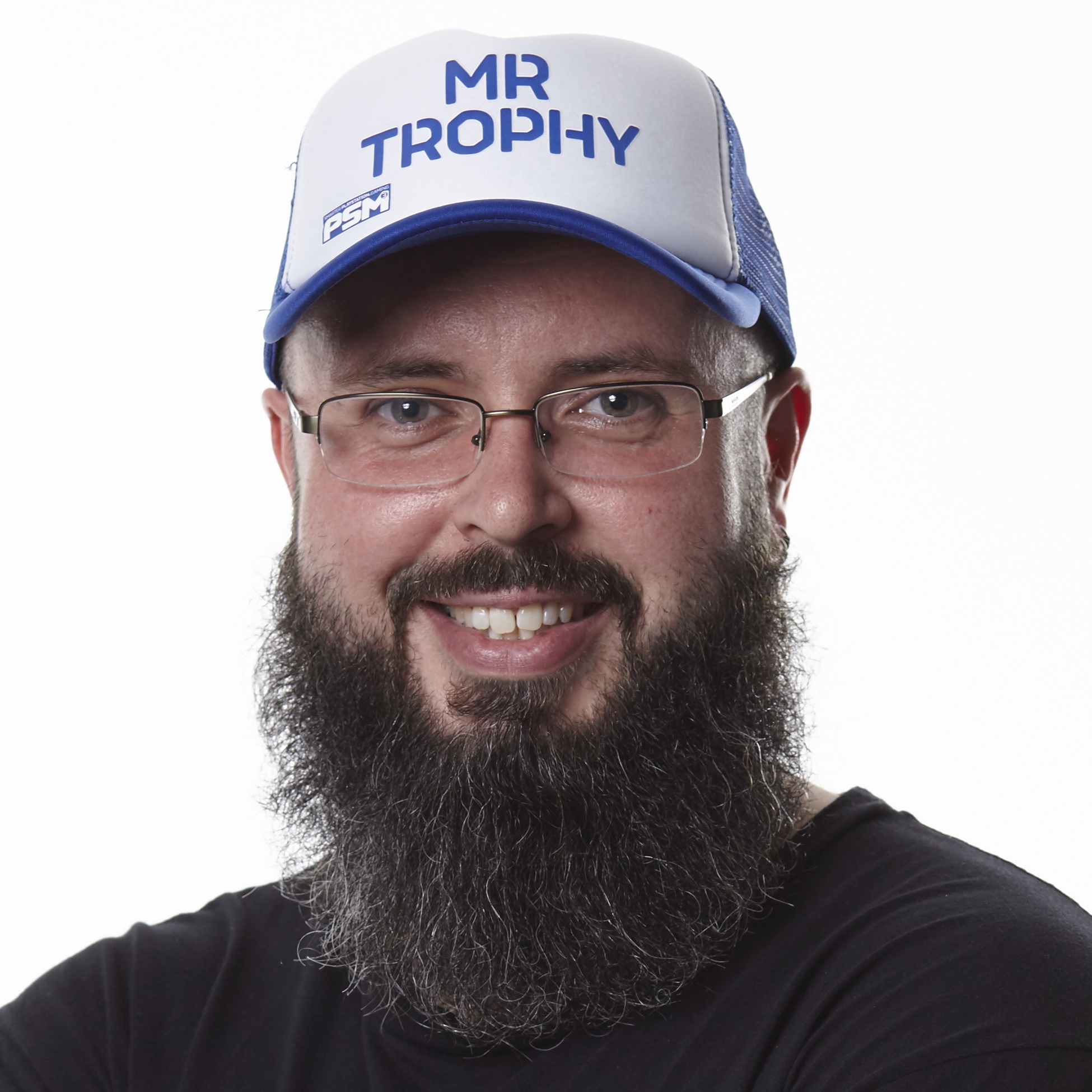 Iain originally joined Future in 2012 to write guides for CVG, PSM3, and Xbox World, before moving on to join GamesRadar in 2013 as Guides Editor. His words have also appeared in OPM, OXM, PC Gamer, GamesMaster, and SFX. He is better known to many as 'Mr Trophy', due to his slightly unhealthy obsession with amassing intangible PlayStation silverware, and he now has over 500 Platinum pots weighing down the shelves of his virtual award cabinet. He does not care for Xbox Achievements.
Cities Skylines 2 is a city builder, but you can make "more rural spaces" if you'd prefer
Chrono Trigger meets Undertale in this turn-based time-loop RPG – it's out next month and you can try it now
First new King Kong game in 18 years blasted as "complete scam" goes viral with unfavorable comparisons to 2023's worst-reviewed game: Gollum
Most Popular
By Ben Wilson 12 October 2023
By Bradley Russell 12 October 2023
By Ben Wilson 11 October 2023
New York Times Connections Hints for 128 October 17, 2023
Connections is a daily word puzzle by the New York Times Games, the company that purchased Wordle a couple of years ago.
Connections is a short, daily puzzle game with a simple premise: there are sixteen words that needs to be sorted into four categories. Players have a total of four guesses to get everything right, and getting started can be extremely difficult. Some players might be in need of a little bit of help to get going, especially for today's puzzle, since there are many words that could potentially be in a group together.
In order to get through Connections number 128 with a win, this article is filled with answers and help for fans.
Hints for the NYT Connections Puzzle for October 17, 2023
The Connections puzzle for today, October 17th contains the following words:
There are quite a few words that could fit together in a variety of categories, making this one a little challenging. So some players might need a hint or two for this word puzzle game .
RELATED: How to Play New York Times Connections
Yellow Connections Answer Hints
Here are some hints for the yellow/straightforward answer: "Get off the stage!"
Yellow Connections Answer for October 17, 2023
The answer to the yellow/straightforward for this mobile-friendly puzzle game Connections is Taunts .
The four words for this group in the puzzle are: BOO, HISS, JEER, and RASPBERRY.
Green Connections Answer Hints
Here are some hints for the green/medium difficulty answer: Loser, not good.
Green Connections Answer for October 17, 2023
The answer to the green/medium difficulty Connections is Failure.
The four words for this group in the puzzle are: BOMB, DUD, FLOP, and LEMON.
Blue Connections Answer Hints
Here are some hints for the blue/difficult answer: Goodbye without saying goodbye.
Blue Connections Answer for October 17, 2023
The answer to the blue/difficult Connections is Rudely break off contact.
The four words for this group in the puzzle are: GHOST, DESERT, JILT, and IGNORE.
Purple Connections Answer Hints
Here are some hints for the purple/tricky answer in this browser-based game : Nouns with the same prefix word.
Purple Connections Answer for October 17, 2023
The answer to the purple/tricky difficulty in Connections is Rock ___.
The four words for this group in the puzzle are: GARDEN, CANDY, BOTTOM , and STAR.
Answers for Today's NYT Connections Puzzle 128
For those playing this browser game that is similar to Wordle who need the full spoiler, look below. Located there is the full spoiler for the puzzle number 128 for October 17, 2023.
Connections is available in browser for mobile, Mac, and PC.
MORE: Best Internet Browser Games, Ranked
Source: New York Times Games Connections