Is Castle Leslie Haunted?
Castle leslie history.
Castle Leslie is a beautiful Scottish Baronial style manor built in the year 1871. It has been home to an Irish branch of Clan Leslie since it was originally built for Sir John Leslie, 1st Baronet, Mp. The Manor stands in a 1000 acre estate which includes 3 lakes, several forests, a number of streams and a large portion of parkland. It was built upon the site of an earlier castle which stood here, though it did not hold any military value and little is known about its past. Today the estate is open to guests for various functions such as weddings and conferences. It has also recently had its guest capacity expanded with the addition of several new rooms and spa features. The most famous event to happen here was the wedding of Sir Paul McCartney to Heather Mills in 2002. After the wedding the house was flooded with reservations and event bookings.
So is Castle Leslie Haunted?
The castle has several ghosts, most of which seem to be past residents of the estate. The banquet hall is probably the area paranormal activity can be found the most frequently. Reports of the apparition of a monk being seen in this room have been reported on a number of occasions, often walking clean through walls. The sounds of children crying have also been heard a number of times in this room, though upon investigation no possible source is ever found. One of the families past members also haunts the banquet hall, and is thought to be the spirit of Norman Leslie, who died during the war in 1914. People who have claimed to have seen his spirit have likened his apparition to the portrait of him which stands in the hall. The basement is another hot spot of the building and recently a story has come from a member of the estates staff who claimed to have gone down into the basement, and upon looking up she saw an old man, dressed all in grey who lunged towards here, only to disappear into thin air just before making contact. The Mauve bedroom is believed to be haunted by another of the families past members, Lady Constance. The story comes from a past family member, Lady Leonie, as she lay on her death bed and was also witnessed by her carer. One night as she lay in her final moments a woman entered the room and offered comforting words to Lady Leonie as she lay dying, then simply walked out the room and disappeared. After the funeral the carer was in the dining room when she saw a portrait on the wall of the woman who visited the night before. The family members said that this could not have been possible, since the portrait was of Lady Constance, who died in 1925.
Haunted Places in Ireland
Haunted Hovel
Haunted locations
UK Most Haunted Places
US Locations
Haunted Houses
Haunted Hospitals
Haunted Asylums
Haunted Castles
Haunted Hotels
Haunted Ships
Poltergeist
Real Ghost Pictures
Scary ghost pictures
User ghost pics
Ghost Videos
Home Haunts
Ghost Hunting
Hunting Equipment
Hunting Tips
Spirit Boards
Ouija Boards
Ouija Stories
Ouija board rules
EVP records
Halloween History
Ghost Stories
True ghost stories
Campfire Stories
Submit a location
Submit a story
Ghost links
Would you prefer to share this page with others by linking to it?
Click on the HTML link code below.
Copy and paste it, adding a note of your own, into your blog, a Web page, forums, a blog comment, your Facebook account, or anywhere that someone would find this page valuable.
Stay In A Haunted Castle!
Haunted Places
Haunted Places You Can Stay
castle leslie
Castle leslie, glaslough co. monaghan.
Castle Leslie in the Kingdom of Oriel, just two hours from Dublin has been in the Leslie family for over 300 years. It is a very special place that has changed little since the present Castle was built. The Castle is set in an estate that covers 1000 acres beside the picturesque cut stone village of Glaslough. On arrival Guests will not find a front of house reception desk but a welcoming oak panelled hall and afternoon tea in the Drawing Room.
It is also very haunted and was featured in a recent edition of "Ghost hunters". Uncles and aunts regularly revisit, even after they're dead.
Norman Leslie, a hero in the First World War, appeared as an apparition at Glaslough, strangely, a week before, as well as few weeks after, his death. Norman appeared on the terrace in broad daylight, one week before he was killed. A month later, Marjorie Leslie awoke one night to see him, in a cloud of light, while he pulled open drawers and rummaged through bundles of letters. When she addressed him, he just smiled at her and faded away. A film has recently been made about this. There is also a ghostly dog called Patch. 
If you liked Castle Leslie Ghosts see 17 Haunted Castles in Ireland you can stay in here: 17 Haunted Castles In Ireland
Similar posts, mysterious disappearances and deaths.
Mysterious Disappearances and Deaths: Four Unexplained Vanishings Vanishings, Murders, and Unexplained Disappearances That Shocked the World Photo by Paul Gilmore on Unsplash…
Saddell Castle
Saddell Castle Saddell Castle, Kintyre, Argyll Scotland Self Catering -sleeps 8 (steep staircases) his property is owned by the…
How to disappear forever (without dying)
How to Disappear Forever (without dying) Photo by Kristina Flour on Unsplash Want to Disappear Forever, or The Marvellous Art of Vanishing…
Cawood Castle
Cawood Castle Cawood Castle, nr SelbyN. Yorkshire  Self Catering – Sleeps 3 (steep staircases)Email for availability with your preferred dates…
Bowden House
Bowden House Bowden House, Totnes, Devon TQ9 7PW Bowden House, Totnes, Devon TQ9 7PW Tel +44 (0) 1803 –…
Dalhousie Castle
Dalhousie castle Dalhousie Castlenear Edinburgh, Scotland enquire about availability here It is difficult to imagine a building which now…

Sign up | Forgot your password ?
Submit your story!
psychic-experiences.com
astralvoyage.com
spiritual-experiences.com
eclectic-store.com
Ghost Stories Archives | Submit your story!
Famous Hauntings
Pictures & Videos
Directories Ghost Hunters and Paranormal Investigators | Ghost Tours and Haunted Hotels
Media Books | Movies | TV Shows
You are here: Real Ghost Stories :: Haunted Places :: Haunted Castle Leslie
Haunted Castle Leslie
I am 26 years old now and this incident happened on the night of my 20th birthday, in Castle Leslie, Glaslough, County Monaghan, Ireland. At the time this happened, Castle Leslie was a small hotel featuring, I believe, eight bedrooms. Each room had a theme and was decorated accordingly. Our room for the night was the "Nursery" which was located on the third (top) floor and had a bay window that overlooked the small lake. The room and view were beautiful, and our bathroom was actually a large dollhouse.
What made Castle Leslie different from most other hotels or bed and breakfasts is that the guest was entitled to have free reign throughout the castle and grounds. One only saw or spoke to the staff when they were called upon. There were telephones located around the castle for this purpose.
As I said before, it was the night of my 20th birthday. My mom and I had a fabulous dinner and she had retired early to our room. I was still so excited about being there that I could not sleep and I wanted to explore the castle. I had bought a nice cuban cigar earlier at dinner (this is a big deal because I am American, and the United States has trade embargos against Cuba) and wanted to smoke it in the drawing room, which was the only room in the castle where one was allowed to smoke.
Well, the staff, who had their own living quarters in a separate part of the house, had gone around and turned off all of the lights, leaving the castle pitch black. I had to stumble around the confusing layout by memory turning on lights as I went down from the third floor to the first floor. I stopped halfway on the stairs to call the staff and ask them to turn off the motion alarm so that I could go smoke. I was informed that they had not set the alarm, and to go on.
I slowly made my way through the hallway, into the huge dining room, turning on lights as I went. Downstairs, the staff had closed the huge floor-to-ceiling shutters from the inside and the doors separating the rooms were all closed. It was pitch black as I entered into the drawing room. This room was as long as the dining room and furnished with, among other things, a black grand piano, several couched with tables for reading and various "museum" pieces like photographs and antiques.
As I said, I opened the door and felt along the wall until I found the light switches. I turned one set on, illuminating the room enough to see clearly. I crossed the room and sat in a pleasant chair with my back to the side wall. From this vantage I could see the fireplace in front of me and slightly too my right. I lit up my cigar and casually glanced at the fireplace, and I saw a light flickering in the glass, like a reflection. I got up from my chair and looked around to where I thought the light was coming from and found to my complete amazement, a white candle in a brass holder with a handle, flickering on top of the piano.
When I got to the candle, I noticed that it had just been lit, there was no wax drippings. Also, besides it being pitch black when I had entered the room, the staff would have been positively fired had they left an unattended candle burning amongst all the old woodwork and curtains. I blew the candle out and sat back down in the chair to finish my cigar.
The experience was not at all frightening. Rather it made me feel comforted and smile. Castle Leslie is noted as being a haunted location in Ireland. One of the young men who had lived there was Shane Leslie, and he died in a war far away and can still be seen standing on the shore of the lake.
I do not know if it was Shane that lit the candle for me, but I feel that it was lit for me because it was so dark, and the ghost wanted me to find my way.
Other hauntings by BellaMorte
Evil Intruder
The Tooth Fairy
Exorcising Demons
Hauntings with similar titles
The Haunting Of Dover Castle
Biblio At Warwick Castle
Bucket List Item - Stay In A Haunted Castle
Castle Leslie Haunting
Puurmani Castle
Woodsford Castle
A Haunting Story In A Medieval Castle
Clitheroe Castle
A Late Night Tour Of A Castle
Haunted Camera At Hever Castle
Find ghost hunters and paranormal investigators from Ireland
Comments about this paranormal experience
The following comments are submitted by users of this site and are not official positions by yourghoststories.com. Please read our guidelines and the previous posts before posting. The author, BellaMorte, has the following expectation about your feedback: I will read the comments and participate in the discussion.
To publish a comment or vote, you need to be logged in (use the login form at the top of the page). If you don't have an account, sign up , it's free!
© The ghost story Haunted Castle Leslie is copyrighted to BellaMorte. Edited by yourghoststories.com.
Search this site:
Latest hauntings:
The Haunting On Midway
The Man With The Golf Clubs
Philbert The Pizza Ghost
Murney Tower
A Ghostly Farmer
The Child Spirit
Out Of The Gloom In Gladstone
The Oldman On The Staircase
Houses Are Evil Too
The Strange Crash In The Kitchen
Spooked In Portland
The Haunted Jungle
It's The Little Things
A Traffic Controller's Ghost Story
"yorkshire Terrier"
Little Gifts Out Of Nowhere
The Old Mansion By The Side Of The Road
Office Nightmare
Jeju Island's Snake God
Staying At Grandpa's House
More true stories »

Random Paranormal Experience:

Featured book:
Link to Our Site | Glossary | Privacy Statement | Terms of Use Comments Guidelines | Submission Guidelines | Contact
Copyright © 2006-2023 YourGhostStories.com. No reproduction of any part without permission or you will be haunted.
Your Ghost Stories is your source for sharing paranormal experiences and hauntings. We are interested in true stories from readers like you, if you had a real experience related to ghosts, spirits and haunted places, especially if you are a paranormal investigator, psychic or medium yourself, please submit it !
Castle Leslie
Norman Leslie, who died during World War I, is seen in the Red Room. The basement is said to house a man with a scary expression on his face and Lady Constance, a former resident, can be found in the Mauve bedroom.
(Submitted by Chris Berglund)
If you've had a paranormal experience here, or have any additional information about this location, please let us know!
Rate this Haunted Place
What do you think? Is this place really haunted? Voice your opinion here! Click "thumbs up" if you think its haunted, or "thumbs down" if you think its all just a tall tale.
Geographic Information
Please note: It is your responsibility to acquire appropriate permissions before investigating any location listed on this site. Private property should be respected at all times, as should all posted signs concerning trespassing, hours of operation and other local regulations. Many "ghost hunters" have been arrested because they failed to contact property owners and/or local authorities ahead of time.
Share Your Experiences
Comment (1).
When I stayed in castle Leslie two years ago for my daughter's wedding, every time I climbed the stairs to the second floor to go to my bedroom I could hear children running and laughing but no-one eas ever there. They sounded so happy.
Share Your Comments Cancel comment
Your email address will not be published. Required fields are marked *
Your Comments Have a photograph taken from this location? Use the "Browse" or "Choose File" button below to select an image to upload along with your comment.
Disclaimer: The stories posted here are user-submitted and are, in the nature of "ghost stories," largely unverifiable. HauntedPlaces.org makes no claims that any of the statements posted here are factually accurate. The vast majority of information provided on this web site is anecdotal, and as such, should be viewed in the same light as local folklore and urban legends.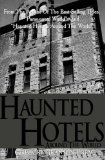 Celtic Folklore
Castles & Historic Buildings
Megalithic Monuments
Famous Irish People
Irish Saints
Irish Bands & Musicians
Irish Instruments
Irish Recipes
Restaurants, Pubs & Gastropubs
Irish Whiskey
Irish Weather
Visiting From Abroad
Getting Around Ireland
Living in Ireland
Red Mary – The Ghost of Leamaneh Castle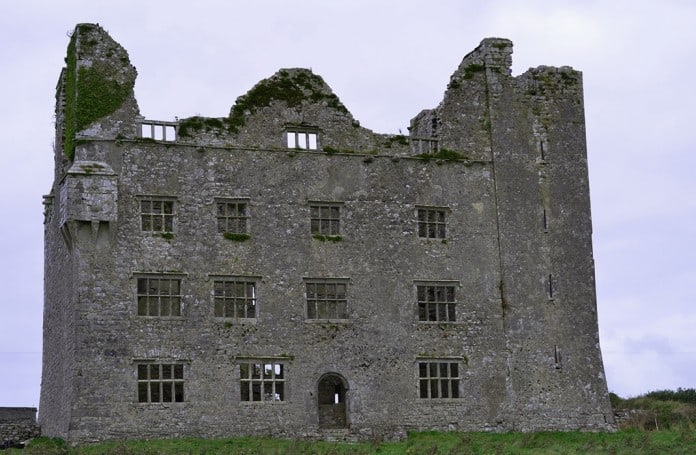 According to folklore, there are any number of haunted Irish castles, but surely among the most famous of these is Leamaneh Castle. Both the castle and Red Mary, this most famous of all its inhabitants, are well known in Irish folk culture for their notoriously bloody past.
The Grand Leamaneh Castle
Although now little more than a shell, Leamaneh Castle was once a fine building situated between Inchiquin and Kilfenora on the edge of the Burren in County Clare.
A stronghold of the O'Brien clan, it was inherited some time in the 1630s by Conor O'Brien. He and his wife, Mary MacMahon, also known as Máire Rua MacMahon or Red Mary, added various extensions and outbuildings until the castle become one of the grandest in the country.
These extensive works were possible due to her considerable wealth, which she inherited after the death of her first husband, Daniel Neylon. She and Daniel had three sons, but after his passing she married Conor and bore him several more children. Together they made the castle into a truly magnificent residence.
Today it is abandoned, empty and known as one of the most haunted Irish castles. However, it stands proudly isolated, and it is easy to imagine how imposing it must have been all those years ago.
A Fiery Lady
Mary was aptly named, not just for her flaming red hair but also her foul temper, which was legendary. It is said that if a servant were foolish enough to displease her, they would be hung out of one of the castle windows, the men by their necks and the women by their hair. If the maids did not learn to bend to her will, she would punish them by cutting off their breasts.
Another story tells that she kept a stallion in her stables and would challenge visitors to ride it. Once the beast was released from its bridle, it would run wild, galloping towards the Cliffs of Moher, where it would suddenly stop, hurling its poor victims over the cliff to their death. The word Leamaneh even translates as 'horse's leap.'
Unforeseen Tragedy
Even her husband did not escape her wrath.
Mary would often ride with her husband at the head of his troops, but when one skirmish went tragically wrong, she displayed more steel than anyone could imagine possible. O'Brien was extremely vocal in his criticism of Cromwell, leading Parliamentarian General Henry Ireton , also Cromwell's son-in-law, to send five men to shoot him. Although the attack was not fatal, Conor was wounded. Mary retaliated by ordering the man to be captured, after which she had him hanged.
Perhaps mindful of the dangers of provoking such a powerful enemy, she advised her sons to surrender to Parliament, but Conor once again made a move against Ireton. A battle at the pass of Inchecroghnan resulted in Conor being wounded severely. As his soldiers brought him back to the castle, Mary is said to have shut the gates. It is recorded that far from showing sympathy, Mary shouted at them from the top of the tower, saying, 'What do I want with dead men here?'
She is later said to have relented and nursed the mortally wounded Conor until he died. But realising that she might now lose her home, the ever-practical Mary was forced to go on the offensive.
Dressing herself in silver and blue, she called for her coach and proceeded to travel to Ireton's outpost in Limerick. Stopped at the gate, she cursed and screamed until Ireton appeared. He demanded to know why she was there, and Mary replied that she had been Conor's wife the day before but was his widow now. Ireton was disbelieving, so in order to prove her claim Mary offered to marry any one of his officers who would take her.
Captain John Cooper took her at her word, enabling her to secure her property for her sons' future.
The Much-Married Widow
This union with the brave (or foolhardy) Cooper was not without its difficulties, the most serious of which apparently occurred when Cooper made a disparaging comment early one morning about her former husband. Mary was allegedly so furious that she leapt out of bed and kicked him in the stomach, and he died.
There are so many stories about Máire Rua and Leamaneh Castle that it is impossible to separate fact from fiction. Whilst it seems likely that she had at least three husbands, it is less easy to verify how many others there were. It is said that after John Cooper died she went on to marry a further 25 men, each for just a year and a day. After this time, each of them could divorce the other. Some stories say that she merely put each unwanted husband into a house with a servant and banned them from entering the marital property, whilst other tales tell that Red Mary simply killed each man once he had outlived his usefulness. It is hardly surprising then that Leamaneh is said to one of many Haunted Irish Castles.
A Grim End for Red Mary
With so many ongoing feuds, it's no wonder that Red Mary reputedly came to a very bad end. After the death of her last husband, it is alleged that she was captured by a group of her enemies and taken to a hollow tree. Here she was fastened up and left to die of starvation.
It is not clear exactly where she was buried, but her red-haired ghost is said to appear in two different places. One of these is a Druid's Altar near Clare Castle, whilst others say she walks the halls of Leamaneh Castle, giving it the reputation as being one of the most haunted Irish castles.
Share this:
Click to share on Facebook (Opens in new window)
Click to share on Twitter (Opens in new window)
Click to share on Pinterest (Opens in new window)
Click to share on Reddit (Opens in new window)
Click to share on WhatsApp (Opens in new window)
RELATED ARTICLES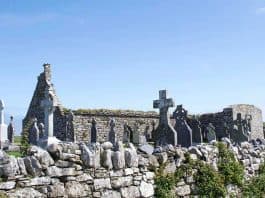 Conserving Killilagh Church and Doolin's Historic Monuments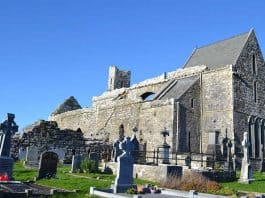 Corcomroe Abbey: Medieval Wonder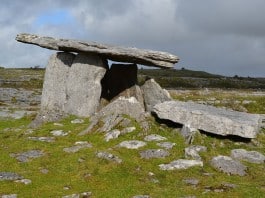 Poulnabrone Dolmen Portal Tomb
No comments, leave a reply cancel reply.

No products in the basket.
The Ghosts of Fyvie Castle
Fyvie castle, near turiff, aberdeenshire, fyvie castle ghosts.
As with most old castles, the odd tale of a ghost or two is commonplace, and with Fyvie Castle, that certainly is the case, with a little more to boot. Regarded by many as one of the most haunted places in Scotland , here are just some of the spirits and stories surrounding this infamous castle.
Grey Lady Ghost
Thought to be the ghost of Lady Meldrum, who died sometime in the 13th Century. It is believed that she requested to be buried in the walls of a secret room in the Meldrum Tower.
It wasn't until 1920 that her remains were discovered. The remains were laid to rest in the cemetery, and from that day forward, the castle has experienced several strange and unexplained occurrences.
The apparition of Lady Meldrum has been seen many times, so much so, she's considered the 'head ghost' of the castle.
Phantom Trumpeter
The sounds of a trumpet being played can be heard throughout the castle, believed to be the ghost of Andrew Lammie, who died of a broken heart after finding out about the death of his beloved Agnes.
Andrew is also said to appear dressed in rich tartan near the castle wall.
On several occasions, the figure of a man has been seen, only to disappear when approached.
The Legend of 'The Weeping Stones of Fyvie'
Upon visiting the castle sometime ago, Thomas the Rhymer, also known as True Thomas (because of his future telling abilities), spoke of a prophecy that goes:
Fyvie, Fyvie, thou's never thrive As lang's there's in thee stanes (stones) three There's ane intill (one in) the oldest tower, There's ane intill the ladye's bower, There's ane intill the water-yett (water gate) And thir three stanes ye never get.
This message refers to three stones used in the construction of the Preston Tower, the Charter Room, and one stone rolled into the Ythan River.
They were taken from a sacred burial site, and until they are returned, no male heir shall live ever to inherit the castle.
The stones are also said to remain wet when all around them are dry and dry when all around them are wet. One of the stones was found in the Charter room and can be seen today on the castle.
Is the story true? No one knows, but the fact that a male heir has never survived to inherit Fyvie Castle could very well mean there is some truth to the legend.
Thought to be Dame Lilias Drummond, the wife of Sir Alexander Seton. After producing five children, none of whom were male, and Alexander grew impatient.
Longing for a son, his attentions turned towards the cousin of his wife, Grizel Leslie. Heartbroken and betrayed, Lillias retired to their home in Fife, where she became ill and died shortly after.
On the night Alexander married Grizel, in their bedroom in the castle, the story goes that they could hear heavy sighs coming from outside their window, believing it to be nothing more than the wind.
Upon opening the window in the morning, Alexander found the name D LILIAS DRUMMOND carved into the stone. This name can still be seen to this day!
Her ghost is said to roam the corridors of the castle, bemoaning the betrayal of her husband and leaving behind a scent of Rose petals in her wake.
Related pages: The Most Haunted Places in Aberdeen
Fyvie Castle History
Fyvie Castle near Turriff in Aberdeenshire, Scotland, is believed to have been built around the 13th Century by William the Lion.
The castle served as a Royal stronghold until 1390, shortly after the Battle of Otterburn. After Royal ownership, it was passed down to a succession of clan families. Scottish families of Preston, Meldrum, Seton, Gordon, and Leith, respectively.
Each of the families constructed a new tower onto the castle, the first being the Preston Tower. Dated between 1390-1433, the tower remains to this day.
The Seton family added the Seton Towers in 1599, which you can see dominating the entrance to the castle. The great processional staircase was also added by Seton's sometime after. The Gordon Tower was added in 1777, and lastly, the Leith Tower in 1890.
There are several famous portraits hung in the castle and displays of authentic armour and weapons.
The descendants of Alexander Leith, who owned the castle in the late 1800's – the early 1900s, sold the castle to the National Trust for Scotland in 1984.
The castle is now open to the public to admire its architecture, art collection, and family history.
You may Also Like
Scotland's Secret Nuclear Bunker Ghost Hunt, St. Andrews – Saturday 14th October 2023
Edinburgh Vaults Ghost Hunt, Edinburgh – Friday 20th October 2023
Renfrew Baths Ghost Hunt, Glasgow, Scotland – Saturday 21st October 2023
Jedburgh Castle Jail Ghost Hunt, Scottish Borders – Saturday 2nd December 2023
Visiting Fyvie Castle
You can visit this imposing fortress any time of year, though to tour the inside, you'll need to visit on Thurs-Sun between 13 May-31 October, between 11am-5pm.
Tickets are £14.50 for Adults, £11.00 for Concessions, £1.00 for children.
The Grounds and Garden are free to explore and are open year-round.
Visit their website
Address: Fyvie, Turriff AB53 8JS
You May Also Like...
The Most Haunted Hotels in the UK
The UK's Most Haunted Places
The World's Most Haunted Places
Nearby Haunted Hotels
Norwood hall hotel, aberdeen, ackergill tower castle hotel, wick, caithness, scotland, the haunted tulloch castle hotel, dingwall, scotland, nearby haunted locations, balmoral castle, aberdeen, the ghosts of glamis castle, angus, scotland, culloden moor, inverness.
Find Ghost Hunts
East Anglia
East Midlands
West Midlands
Haunted Breaks
Haunted Sleepovers
Halloween Ghost Hunts
Gift Vouchers
The ultimate Ireland travel planning guide
Ireland Food and Drink
Things to Do
Destination Guides
Itineraries
Packing Lists
Seasonal Guides
Where to Stay
Seasonal Guides , Travel Tips
11 haunted castles in ireland to visit (if you're brave enough).
Welcome to the eerie realm of Ireland's haunted castles, where the spirits of the past come to life and legends span decades. You can almost sense the ghostly inhabitants of these old castles as the mist rolls about them. For those who are brave enough to face their ghostly pasts, Ireland's many castles serve as both majestic landmarks and haunted havens, and you can even visit some of these haunted castles in Ireland.
These 11 Irish haunted castles are rumored to be haunted by everything from ghostly figures to unexplained noises that seem to reverberate within their walls. Join us on this chilling tour of some of Ireland's most haunted castles if you dare to venture into the shadows of history and face the unknown.
Paranormal investigators claim that there are plenty of haunted places in Ireland , but there's something special about going to a castle. Let's uncover the chilling tales and eerie histories surrounding some of the country's most notorious castles.
Table of Contents
1. Ross Castle
Location: Ross Rd, Ross Island, Killarney, Co. Kerry
Ross Castle is a historic fortress that exudes both grandeur and a haunting atmosphere. Built in 1533, the castle boasts imposing stone walls and breathtaking views of the surrounding landscape. However, it's not just the castle's architectural beauty that captivates visitors. It's also known for its paranormal activity and ghostly legends .
Legend has it that In 1536, Sabina Nugent, the daughter of the formidable Lord of Devon (known as the 'Black Baron'), fell in love with Orwin O'Reilly, an Irish lad. Against her father's wishes, they eloped, seeking their happily ever after. Fate had other plans, as their getaway boat capsized in a storm, claiming Orwin's life.
Sabina, devastated by her loss, locked herself away in a tower at Ross Castle, refusing sustenance and slipping into an eternal sleep akin to Sleeping Beauty. Her mournful cries allegedly echo through the castle as she searches for her lost love to this day.
Guests have reported witnessing ghostly apparitions, hearing mysterious voices, and experiencing doors mysteriously opening and closing. If you're ready for an eerie adventure, there are various cottages and rooms available. Just remember to pack your courage and perhaps a box of tissues for Sabina's heart-wrenching tale.
Ready? Book a stay at Ross Castle . Rates start at around €130 ($141)
2. Castle Leslie
Location: Castle Leslie Estate, Glaslough, Co. Monaghan
Castle Leslie , located in County Monaghan, is a historic castle-turned-hotel that offers a unique blend of luxury and supernatural encounters. Built in the 17th century, the castle boasts stunning views of the surrounding area's picturesque rolling hills and serene lakes. The interior is more mysterious, though – it allegedly has two haunted rooms : the Red Room and the Mauve Room.
According to legend, Norman Leslie's spirit resides in the Red Room. Norman, a former resident who tragically lost his life during World War I, has reportedly chosen the Red Room as his eternal abode. It's said that, although his spirit is usually quiet, he has been known to shush noisy guests who disturb the peace and tranquility he seeks in the afterlife.
One of the most intriguing spirits is Lady Constance, a castle resident who passed away in 1925. Although little is known about her past, she apparently makes unexpected appearances in the Mauve Room . Visitors to the room have also shared spine-tingling stories of encountering a ghostly monk and hearing the eerie cries of a baby in the dead of night.
It's not just the paranormal that draws attention here — Castle Leslie has hosted its fair share of celebrities too. Mick Jagger, W.B. Yeats, and even Paul McCartney , who tied the knot with Heather Mills at the castle in 2002, have graced its halls. Therefore, a stay at Castle Leslie promises to be extraordinary, regardless of your interest in the supernatural or its celebrity connections.
I actually had the pleasure of staying at this haunted castle hotel in Ireland several years ago! While I found it hard to be scared of it during the day because it's so gorgeous (I felt like I had a room straight out of Beauty and the Beast ), I'll admit that I was too scared to get up to go to the bathroom in the middle of the night.
Book your room well in advance. Rates start at around €300 ($326) per night
3. Leap Castle
Location: Coolderry, Roscrea, Co. Offaly
Checking out haunted Irish castles is one of the best things to do in Ireland in the fall , and Leap Castle holds the dubious honor of being the world's most haunted castle . Well, at least that's what its website proudly claims. Located in County Offaly, this majestic manor has quite the reputation for being eerie.
Built in the late 13th century, the castle has a dark and turbulent history of conflicts and family feuds . One infamous event that occurred at Leap Castle in Ireland was the murder of a priest, Thaddeus O'Carroll, by his own brother during a mass in the chapel. Thaddeus is said to haunt the chapel, now known as the Bloody Chapel.
The castle is also well-known for its hidden dungeon , the "oubliette," where workers found numerous human skeletons impaled on sticks in 1922. While the details, reasons, and number of bodies are still unknown, there were allegedly so many remains that it took three large carts to remove them all.
Despite its eerie past and supposedly being the most haunted castle in Ireland, brave souls still flock here, hoping to catch a glimpse of Ireland's most famous spirits. Leap Castle in Offaly is now privately owned, and the owners graciously offer tours by prior arrangement. They simply request a small donation of €6 ($7) to contribute to the castle's upkeep.
It's a beautiful place to visit no matter what time of the year it is (although September in Ireland is particularly lovely).
4. Kilkea Castle
Location: Castle View, Kilkea Demesne, Castledermot, Co. Kildare
Kilkea Castle has a rich history dating back to 1180, making it one of Ireland's oldest habitable castles . Thanks to its picturesque setting amid lush meadows and dense forests, it offers a getaway with history, luxury, and a hint of the paranormal.
Local legends claim Kilkea Castle has numerous ghostly inhabitants , including a mischievous little girl who enjoys playing pranks on guests. Visitors have reported seeing her apparition, hearing her laughter, and feeling her gentle tugs on their bed covers. Although the origin of this playful spirit is unknown, she is believed to have once been a resident of the castle.
If that's not spooky enough, this haunted Irish castle is also tormented by The Wizard Earl , also known as the 11th Earl of Kildare, Gerald FitzGerald. This eccentric nobleman dabbled in black magic and alchemy during the 16th century.
It is said that he could transform into a bird until an unfortunate encounter with a black cat ended his supernatural escapades. Allegedly, his spirit still wanders the room where he practiced his magic. You'll need bravery and your ghost-hunting equipment to capture any supernatural encounters at one of the most haunted castles in Ireland to visit.
So, if you're up for a royal retreat filled with history, luxury, and a few friendly ghosts, book a stay at Kilkea Castle . Rates start at around €440 ($479) per night
5. Clonony Castle
Location: Clonony, Clonony More, Co. Offaly
Clonony Castle is a 16th-century Tudor marvel with a twist of mystery, history, and of course, a generous sprinkling of ghostly encounters. Situated in the notoriously spooky county of Offaly, this castle is said to be haunted by several entities.
Legend has it that Clonony Castle was a gift from King Henry VIII to Thomas Boleyn, father of Anne Boleyn . Sadly, she ended up losing her head in one of history's most infamous beheadings.
Anne's sisters, Mary and Elizabeth, sought refuge within these walls after her passing. Today, their final resting place lies near the tower, adding an extra layer of eerie history to the castle.
Clonony Castle is said to have a resident ghost — a thin man from medieval times who likes to make appearances at the top of the tower. Witnesses have seen him dressed as a soldier or a peasant, while some claim he dons a suit of armor with an otherworldly glow emanating from him.
While the castle remains privately owned, parts of it are open to the public during specific seasons. To experience the intriguing tales and eerie ambiance firsthand, a simple phone call to arrange your visit in advance is all it takes . Be prepared to encounter mysterious lights, peculiar sounds, and unexpected ghostly apparitions that may send shivers down your spine.
Feel like extending your stay into the holidays? You'll love visiting Ireland during Thanksgiving .
6. Charleville Castle
Location: Charleville Demesne, Tullamore, Co. Offaly
If encountering a ghost is on your Irish bucket list , Charleville Castle might be the right destination for you. Built in the 18th century, it has reportedly witnessed many ghostly encounters. Visitors have shared spine-chilling experiences and unexplained phenomena that'll make your hair stand on end.
Folklore states that ancient Druids roamed these grounds, and it's said that their ghostly hooded figures still appear (probably in search of their misplaced spellbooks). Castle workers have shared accounts of hearing eerie whispering voices and haunting classical melodies echoing through its halls. It's easy to see why it's one of the more haunted castles in Ireland.
One name stands out among the castle's spectral inhabitants: Harriet, a little girl whose life was tragically cut short in the early 1800s while playing in the stairwell. Her ghostly presence allegedly haunts the spot , and those who descend the steps feel an icy breeze and hear ethereal whispers.
Harriet's mischievous spirit extends beyond the stairwell, as her giggles, conversations, and even furniture movements have been experienced in various rooms throughout the castle.
The castle welcomes visitors on a daily basis for tours, with the request to call in advance and inform them of your planned visit. You can also take a private 45-minute tour with a guide that can be arranged on their official website .
7. Dunluce Castle
Location: 87 Dunluce Road, Bushmills, County Antrim
Dunluce Castle is a medieval fortress perched on the picturesque and dramatic cliffs of the Antrim Coast in Northern Ireland. In fact, the castle's location is so striking that it earned a spot as a Game of Thrones filming spot .
Built in the 14th century, it has a tumultuous history. Legend has it that Dunluce Castle has seen its fair share of raiders and bandits over the years. An English captain that attempted to infiltrate the castle soon after it was constructed was allegedly captured and hanged. It's said that his spirit still wanders the very tower where he met his untimely end.
The captain isn't alone in his spectral escapades. Maeve Roe, the daughter of Lord MacQuillan, defied her father's wishes and fell in love with a rogue. They planned to escape by boat but met a tragic fate when the vessel capsized. Although the rogue's body was recovered, Maeve was never found. As a result, her spirit is said to haunt the castle, unleashing eerie screams and mournful wails during stormy nights .
If you would like to experience these ghostly apparitions and explore the castle grounds, it is open to visitors daily from 9:30 am to 05:00 pm . Admission costs around €7 ($7.65) for adults and €5 ($5.47) for children under 17.
There are also discounted rates for groups, and you can request a knowledgeable guide to lead the tour and give insight into the history and secrets of Dunluce Castle.
8. Clifden Castle
Location: Clifden Demesne, Co. Galway
Clifden, nestled in the Connemara region of Galway, is a popular destination for its picturesque beaches. However, it's the town's haunted Clifden Castle that steals the show , especially during October in Ireland . The castle indulges in Irish Halloween traditions and creates a spooky spectacle that attracts curious tourists from far and wide.
Built by local landowner John D'Arcy in the 19th century, the castle served as the residence for his family. Misfortune struck during the Great Famine of 1845 when the landlord and his tenants were ravaged by hardship.
During the famine, the hungry residents and workers gathered on the castle lawn, hoping for some much-needed sustenance. Unfortunately, no food was available, and they perished in horrific conditions from starvation . Legend has it that the spirits of the poor and deprived still linger within the castle grounds.
Even though Clifden Castle is privately owned, you can still explore its haunting ruins. There are no guided tours or strict opening hours, so you can visit the castle whenever you please and take your time to soak in the eerie atmosphere .
9. Malahide Castle
Location: Back Rd, Broomfield, Dublin
Malahide Castle is a remarkable medieval fortress with a fascinating history stretching over 800 years. The castle was constructed in the 12th century and witnessed many historical events and distinguished guests, including British royalty such as King Henry VII and Queen Victoria. It has also gained a reputation for being haunted, adding an air of mystery and intrigue to its already rich history.
Legend has it that Miles Corbett, a man known for his cruelty, was granted the castle and its lands in 1694. While he lived there, he allegedly committed many heinous acts , including torture, murder, and desecration of the abbey. Karma eventually caught up with him, and he was given the brutal punishment of hanging, drawing, and quartering .
It is said that Corbett's vengeful spirit still haunts the castle to this day. Witnesses have reported that his ghost appears in a full suit of armor before dramatically falling into four pieces.
Another famous spirit that allegedly still hangs around is Puck, the castle's resident court jester . Rumor has it that Puck was unlucky in love and continues to nurse a broken heart in the same turret where he used to live.
Sightings of a mysterious figure known as the "lady in white" has also been reported. Although her story is unknown, visitors have recounted encountering this ethereal apparition as she wanders through the castle's rooms and corridors.
Today, it is open to the public and offers guided tours that you can book on Malahide Castle's official website . You can explore the castle's rooms, learn about its inhabitants, admire the well-preserved interior, and maybe even catch a glimpse of Miles Corbett and his friends.
There are also many Dublin B&Bs to stay at nearby after you visit.
10. Kinnitty Castle
Location: Birr, Kinnitty, Co. Offaly
Kinnitty Castle is a magnificent Gothic castle with a fascinating and tumultuous history. Like many castles in County Offaly, it has its fair share of spooky legends and offers accommodation and ghost tours for those seeking a spine-chilling experience, but this ie one of the more haunted castles in Ireland.
The castle has a captivating history that spans centuries. It was initially constructed in 1209 and allegedly served as a residence for both Druids and Bards . Tales of ghostly encounters and unexplained phenomena, like whispers in empty corridors and mysterious footsteps, contribute to its reputation as a haunted location.
Kinnitty Castle's most famous ghost is the Phantom Monk of Kinnitty , a remarkably communicative spirit known to interact with staff members and visitors. It's claimed that he sometimes appears as a solid figure and other times as a shadowy phantom.
Two bedrooms in particular, namely the Geraldine room and the Elizabeth room , have gained a reputation for being haunted. Guests have reported experiencing unexplained phenomena like flickering televisions, echoes of child-like laughter reverberating through the hallways, and even the unsettling sensation of celestial breathing within the rooms.
In 1994, Kinnitty Castle underwent a transformation into a luxurious hotel while preserving its historic charm and allure. Today, you have the opportunity to admire the castle's medieval architecture and immerse yourself in its mystical atmosphere and experience one of the most haunted castles to stay at in Ireland.
Book a stay and experience it for yourself. Rates start at around €239 ($260) per night
11. Ballygally Castle
Location: Coast Rd, Ballygally, Larne
Located 40 minutes from Belfast along the Antrim coastline, Ballygally Castle is an unmissable stop on your Northern Ireland drive . This castle-turned-hotel has much more than a pretty postcard view — it's allegedly home to several otherworldly spirits that will send shivers down your spine.
The most well-known ghostly resident is Lady Isabella Shaw. Legend has it that her husband, Lord James Shaw, was less than thrilled when she gave birth to a baby girl at this haunted hotel in Ireland.
In a fit of rage, he locked her away in a tower, and nobody knows what happened to her baby. Desperate to escape, she met a tragic end when she fell — though some suspect she was more likely pushed — through a tower window. Now her ghost roams the castle's halls , searching for the child that was taken from her.
There's another spectral resident at Ballygally Castle: Madame Nixon . Legends say that she was a former hotel guest and that this fashionable 19th-century ghost loves playing "knock and run" in her elegant silk dress.
Once a medieval fortress, the castle has been lovingly restored into a luxurious hotel while preserving its historic allure. So,
Book a stay at Ballygally Castle . Rates start at around €189 ($206) per night
So what do you think? Are you brave enough to stay in any of these haunted castles in Ireland during your visit?
Marissa became obsessed with Ireland when she first visited in 2015, and has been back numerous times since to explore more of the Emerald Isle. She started this site to help others plan their trip to Ireland based off her experiences.
Leave a Reply Cancel reply
Your email address will not be published. Required fields are marked *
Save my name, email, and website in this browser for the next time I comment.

+44 (0) 1422 323 200
The Most Haunted Castle Hotels You Can Stay In
We all like a good ghost story by the fire before bedtime. We asked our customers to list the ghost stories they came across during their castle stays, which you can read about below. You can book all of the featured castles on booking.com by following the links.
Castle Leslie, County Monaghan, Ireland
Castle Leslie's ghost is a family member, Norman Leslie, who, following his death in World War I, is said to have swapped the trenches for the Red Room at the castle. Norman values his peace and quiet, so much so that it is said he is fond of hushing guests who make too much noise!
Dalhousie Castle, Edinburgh, Scotland
This 13th-century castle has so many ghosts! Lady Catherine, 16, died of a broken heart when she was banished to the castle tower in 1695 after being caught with a stable hand. She is known as The Grey Lady. One of Dalhousie's famous deceased residents is Sir Alexander Ramsay, who was reportedly starved to death in 1342 by the castle's then-owner, William Douglas. He has been seen roaming the halls and grounds ever since.
Thornbury Castle, Bath, England
Thornbury has two main ghosts, the most active one believed to be that of Jasper Tudor, former Duke of Bedford and uncle of Henry VII. He died at home in Thornbury on 21 December 1495, but today seems to take issue with the modern usage of his old bed chambers as mere office space. As a character from a very different age, he reportedly gets particularly irate when women occupy his chamber and he knocks over books and other objects from desks and shelves in protest.
The second is believed to be the spirit of Princess Mary Tudor, daughter of Henry VIII, who spent some of her childhood at Thornbury and had a particular love for greyhounds. She can sometimes still be seen wandering the grounds, always in the company of her beloved pet dogs.
Barcaldine Castle, Oban, Scotland
Donald Campbell, Laird of Barcaldine, was the brother of the castle's founder Sir Duncan Campbell, who built the castle between 1601 and 1609. Legend states that murdered Donald continued to haunt his brother, Sir Duncan, as punishment for sheltering Stewart of Appin, his murderer, at his home in Inverawe, where Appin had fled after murdering Donald during the Massacre of Glencoe.
Donald Campbell reportedly haunts Barcaldine Castle out of pure frustration at the injustice he suffered. Guests often tell tales of The Caithness Room being haunted, with sightings of Donald's ghost featuring heavily in their stories. Many who have slept on the right side of the bed claim that they felt pressure on their back or legs as though someone was sitting on them!
Amberley Castle, West Sussex, South of London, England
Amberley is believed to have many ghosts, but the most famous by far is that of a young servant girl named Emily. It is said she jumped to her death from the battlements after falling pregnant and being shunned by her lover, a local bishop.
She can still sometimes be seen today, as a bloodied figure wandering the battlements and adjoining parts of the building, and can be heard crying and even laughing maniacally around the hallways.
The sound of multiple footsteps racing towards the battlements can be heard from time to time, presumed to be the ghosts of long-dead soldiers preparing to defend the castle.
Tulloch Castle, nr Inverness, Scotland
Tulloch Castle is actually thought to have many ghosts, the most famous of which is The Green Lady. She has been sighted so frequently that the bar in the castle is actually named after her! The identity of The Green Lady is believed to be a woman named Elizabeth Davidson and her portrait hangs in the Great Hall.
The Green Lady is also one of the few ghosts that has been captured on film, prompting numerous investigations into the castle.
Dornoch Castle, East Coast of Scotland
Dornoch Castle is best known for being haunted by a thief called Andrew McCornish, imprisoned and killed for stealing ewes and rams from nearby estates. Marion Mackenzie, the daughter of his jailer, the Sheriff Substitute of Sutherland, was the first person to see Andrew's ghost at the close of the 19th century.
She claimed to see the grey-haired man with a "weird face", thick grey stockings and knee-breeches sitting in her father's study when she came in from the garden one day. After running for help from her family, they returned to an empty room. Andrew's ghost reappeared later that night next to the bed of Marion's uncle, the minister of Avoch, while he was sleeping. Marion's uncle woke up and told the ghost that if he did not go away he would call his brother, the sheriff. The ghost swiftly departed the room and never visited again.
After listening to his brother and daughter's description of the ghost, Sheriff Mackenzie recognised it as Andrew. Despite Andrew's disappearance, the castle's new owner in 1922 took no chances and had the building exorcised before moving in.
The Most Haunted Castles in Ireland
When we think of Irish castles we tend to think of royalty and knights, however, there is often a darker side to these historic buildings that often ends up being spooky rather than magical. Ireland has no shortage of castles and castle hotels , but while they may be beautiful, there is a little more to be found behind the old stone walls. That is if you are brave enough to look for it. These are the most haunted castles in Ireland, some of which you can even spend the night at. If you dare.
Leap Castle: Home to the Red Lady
When it comes to haunted castles in Ireland, Leap Castle in County Offaly takes the title as the most haunted castle. Located in County Offaly, Leap Castle is, in fact, a privately own castle, though that fact doesn't stop fascinated tourists and visitors from hoping to catch a glimpse of one or two of the spirits said to haunt this Irish Castle.
History tells of many massacres that have taken place here in the past at the hands of the O'Carroll Clan. According to legend, the O'Carroll clan tortured, poisoned, raped, and brutally murdered dozens over the years, and many of these spirits are said to remain to haunt the property. Well-known ghosts at Leap Castle include the Red Lady, the McMahons, and the Wild Captain Darby.
Leap Castle is famous around the world for its paranormal happenings and even the current owners, the Ryan family, have fallen victim to some freak accidents. Without a doubt, this haunted Irish castle is definitely one of the spookiest places in the country.
Ballygally Castle: Haunting Ground of Lady Isabella
Ballygally Castle in County Antrim takes the title as the most haunted hotel in Northern Ireland. There are a couple of spirits said to lurk in these hallways, though the best-known is Lady Istabella.
Legend says that Lady Isabella was locked in the tower by her husband and either jumped or was pushed out the window where she fell to her death. Her spirit searches the castle for her young daughter and she is known to cause drastic changes in the temperature and odd smells. There have also been reports of a mysterious glowing green mist in the castle's yard that usually signals something strange is going to happen.
Guests can stay in Ballygally castle and even stay in Isabella's room…if they dare.
Book your stay at Ballygally Castle here.
Clifden Castle: Home to Famine Ghosts
Clifden Castle in County Galway is one of the younger castles in Ireland, but that doesn't stop it from being home to several spooky spirits making it one of the most haunted castles in Ireland. It was built in 1818 but quickly fell into disrepair when the famine hit in 1845. As hunger struck, the tenants of the D'Arcy estate gathered on the lawn of the castle to beg and pleas for work or food. However, there was none to be had and many of these people died there on the castle grounds. It is said that their spirits can still be seen and heard on the property.
Belvelley Castle: Haunted by a Faceless Ghost
Belvelley Castle, which is located not too far from Cobh and has earned its spot on the list of the most haunted castles in Ireland due to the fact that it is home to the ghost of the faceless lady, Margaret Hodnett. Margaret lived in the castle during the 17 th century and was renowned for her looks. She also had an on and off again relationship with the Lord Rockenby but while he proposed many times she always declined. Tired of taking no for an answer, Rockenby and his army tried to take the castle by force and while the Hodnett's held out for a year, they eventually had to surrender. By this time Margaret's beauty was gone and in a rage, Lord Rockenby smashed her mirror to pieces. It is said that after this Margaret went insane, constantly checking for mirrors in hope that her beauty would return. But it never did and she died old and alone in the castle.
Today, her spirit haunts the castle as a lady in white that sometimes appears veiled and other times has no face at all. The ghost has been seen staring at a specific spot on the wall and rubbing it as if looking at her reflection in a mirror. It is said that this stone is worn smooth from her rubbing.
Leamaneh Castle: Beware Red Mary
Leamaneh Castle, located in County Clare, is little more than a shell today, but what this Irish castle lacks in splendour it makes up for in gory history that has, unsurprisingly, resulted in plenty of ghost stories. Leamaneh was home to Conor O'Brien and his wife Mary MacMahon, or Red Mary, in the 1630s. Mary was famed for her foul temper and, according to the stories, had many servants hung from the windows for displeasing her. She hung the men by their necks, the women by their hair, and was also accused of cutting off the breasts of her maids is she found them to be less than satisfactory. It is also said that she had a powerful stallion and would challenge visitors to try to ride it. Once mounted, the horse would take off to the Cliffs of Moher and throw its rider over the cliffs and into the rocks and tumbling waves below.
However, Mary's violence and cruelty didn't just extend to servants and visitors. It is said that Mary married at least three men (though there are stories that tell of many more) and was responsible for the death of at least one. Mary herself was rewarded with a rather gruesome death; she was tied to a tree and left to starve. Nobody knows where she was ever buried, but her spirit has been seen walking the halls of the castle. With such a violent owner, it's no wonder that Leamaneh Castle is considered to be one of the most haunted castles in Ireland.
Castle Leslie: Several Spectres Haunt These Halls
Castle Leslie in County Monaghan is home to not just one but several ghosts or spirits which is why it has earned a place on the list of the most haunted castles in Ireland. However, the ghosts are considered to be like a 'Casper' type ghosts rather than ominous, troublesome ones.
There are two main haunted rooms in Castle Leslie. The Red Room, where the ghost of Norman Leslie, one of the castle's former owners and inhabitants, is said to appear. The second is the Mauve Room which is said to be visited by Lady Constance. One of the most well-known stories of Lady Constance reports her as being seen at the bedside of Lady Leonie as she lay dying. It was only after the funeral that the maid, who originally thought the woman was an old relative, recognized her portrait on the castle walls as the deceased Lady Constance.
While these two ghosts are the most commonly know, there are more that can be seen and heard at Castle Leslie including a monk, a crying child, and there is a mysterious case of bells that ring on their own. Brave enough to spend the night? You can, because Castle Leslie offers accommodation and is also one of the most haunted hotels in Ireland.
Bo ok your stay at Castle Leslie here.
Kinitty Castle: Don't Be Fooled by the Monk
Another haunted hotel in Ireland, Kinitty Castle is a beautiful period castle with 37 rooms and at least a couple of ghosts. Kinitty Castle is known for being home to the Phantom Monk of Kinnitty who is said to be one of the most communicative ghosts in Ireland. He's even been mistaken for a real person as he manages to appear in a solid form sometimes.
On top of the Phantom Monk, there are two specific haunted rooms, the Geraldine room and the Elizabeth room, which are notorious for supernatural happenings and visitors have reported feeling eerie presences throughout the castle.
Book your stay at Kinitty Castle here
Grannagh Castle: A Bloodthirsty Countess
Granngagh Castle in Kilkenny is steeped in spooky history. In fact, legends say that the very mortar of this haunted Irish castle contains blood. While that idea is eerie enough, the main story of this creepy castle is the Countess of Granny.
The Countess of Granny was a bloodthirsty woman. Her court butler once created a noose with several knots for her entertainment. She used that noose to string up several peasants at once. So pleased with the results, she actually added the knot, known as the Butler Knot, to her family crest. It is also said she had a secret tunnel beneath the castle where she tortured her victims.
Are you brave enough to visit, or spend the night at, any of these haunted castles in Ireland?
Looking or more stories about haunted Ireland? Check out Helena Byrne's audio collection of Irish ghost stories here.
Leave a Comment Cancel Reply
By leaving a comment you agree with the storage and handling of your name and email address by Eat Sleep Breathe Travel. *
Dreaming of Adventure?
Sign up to the Eat Sleep Breathe Travel mail list and stay up to date with all the latest travel tips and stories.

Castle Leslie
Castle Leslie in Ireland is home to the ghost of Norman Leslie, the current owner's uncle. He has been seen by guests and family members alike, so stay in his room – if you dare.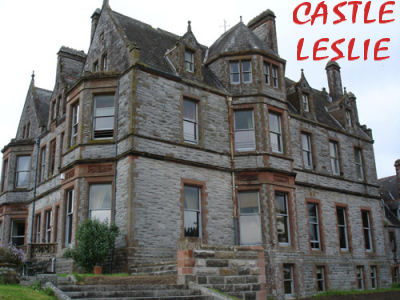 Castle Leslie, located on 1000 acres of meticulously kept grounds in Glaslough, County Monaghan, Ireland has been home to the Leslie family for over 300 years. What was once Glaslough Castle was originally deeded to the Leslie family in 1665.
Numerous visitors from the other side are known to reside here. Among the otherworldly figures known to pop up frequently are deceased members of the Leslie clan. Perhaps the most famous story is that of "Norman's Room", named for the spirit that reputedly haunts it – Norman Leslie.
Norman was destined to inherit the castle but died prematurely while charging a German machine gun nest armed only with a sword.
Apparently his mother Lady Marjorie was sleeping in this room one night and awoke to see his ghost standing near the foot of her bed apparently looking through some letters. After a while this apparition of her dead son turned to her, smiled and then faded away.
scary for kids
You must be logged in to post a comment.
Great story. I would.like to sty in his room and see what hapens
You may also like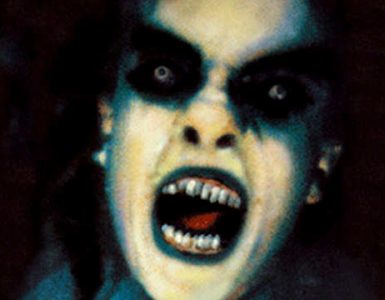 Bobby is a scary story for Halloween about a woman who tries to bring her drowned son back from the dead using black magic. It is based on a segment of an old 1970s horror anthology movie called Dead of Night that was...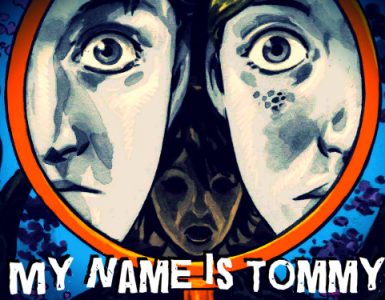 My Name is Tommy is a short scary story about a young boy who comes home from school one day and notices something strange about his family. My name is Tommy and I think I might be going insane. I grew up in normal...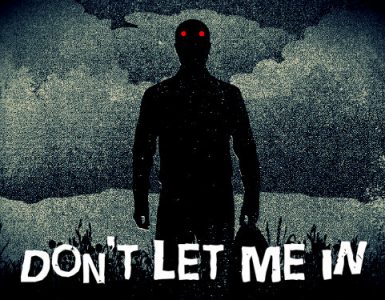 Don't Let Me In is a scary text story about a boyfriend who sends text messages to his girlfriend in the middle of the night, warning her not to open the door for him. Gabriel: Nancy Gabriel: Nancy, are you there...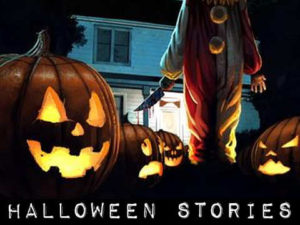 Scary Stories
Horror Stories
Urban Legends
Ghost Stories
Creepy Stories
Stories for Kids
True Stories
Scary Riddles
Short Stories
Halloween Stories
Spooky Stories
Sad Stories
Funny Stories
Creepypasta
Chain Letters
Scary Website
Scary Games
Scary Pictures
Scary Movies
Scary Videos
Scary Things
Latest Posts
We Need to Talk About Lucy
20 Questions
Recent Comments
Mona Behrman on My Name is Tommy
Mona Behrman on We Need to Talk About Lucy
Mona Behrman on Don't Let Me In
Mona Behrman on Carmen Winstead
Mona Behrman on Pillow
Entries feed
Comments feed
WordPress.org
Copyright © 2023. Created by Meks . Powered by WordPress
Download the Castle Leslie Estate App
About Our Estate
Estate & Family History
Meet The Guardian
Meet The Management Team
Charitable Focuses
Sustainable Tourism
Health and Safety Policy
Accessibility at Castle Leslie Estate
Diversity, Equality and Inclusion at Castle Leslie Estate.
The Leslie Foundation
Estate Newsletter
Ireland's Blue Book Voucher Holders
Early 2024 Breaks
Horse Drawn Carriage Rides
Clay Target Shooting
Artwork Exhibition Area in The Lodge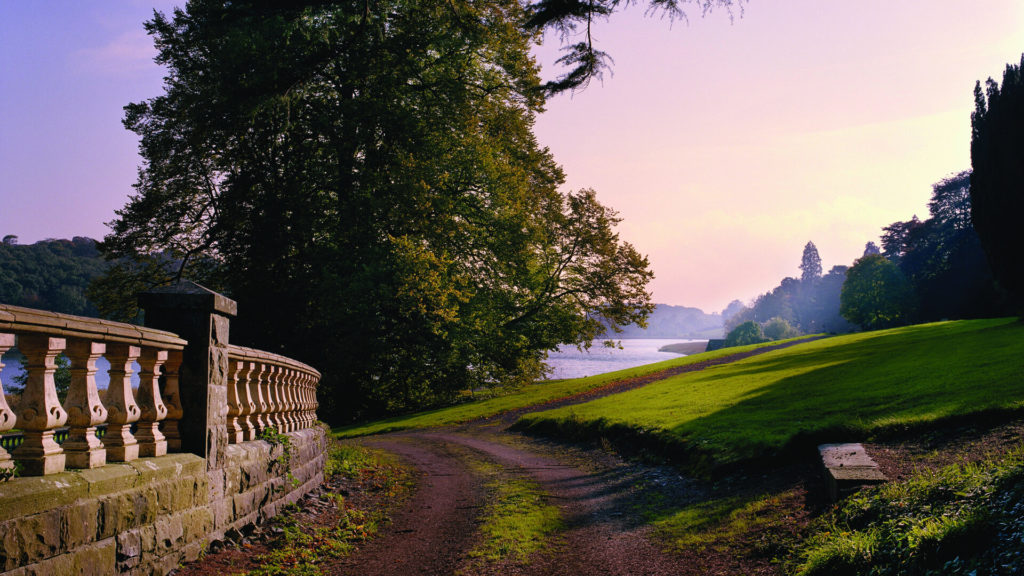 Equestrian Breaks
Our Horses Welfare
Meet the Horses
Guest Riding Fees
Equestrian Testimonials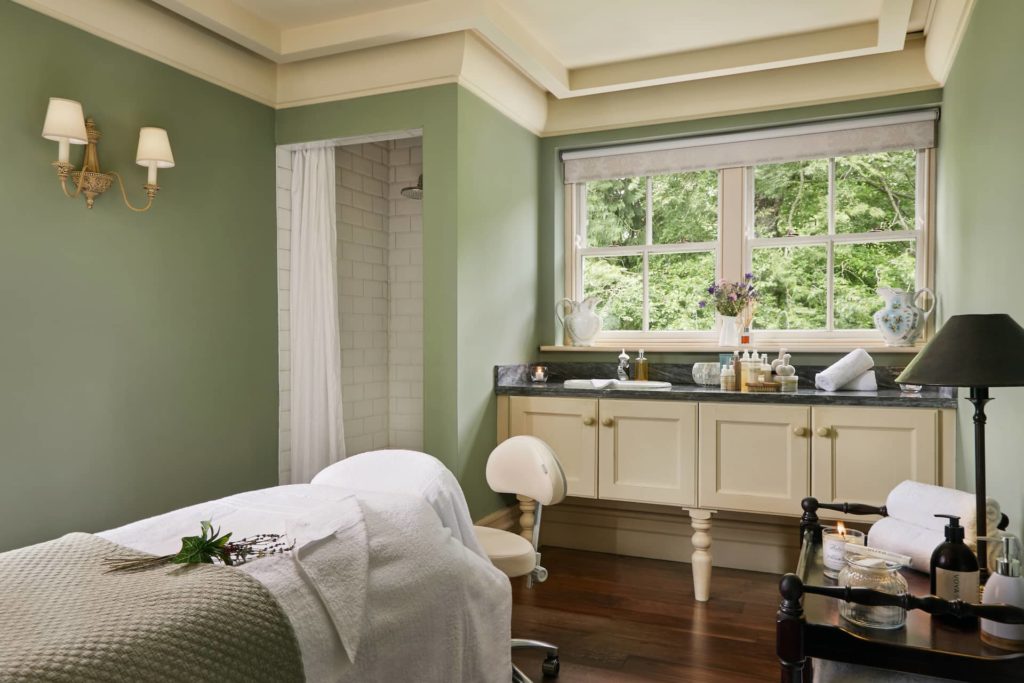 Showcase Weddings
3D Castle Tour
Testimonials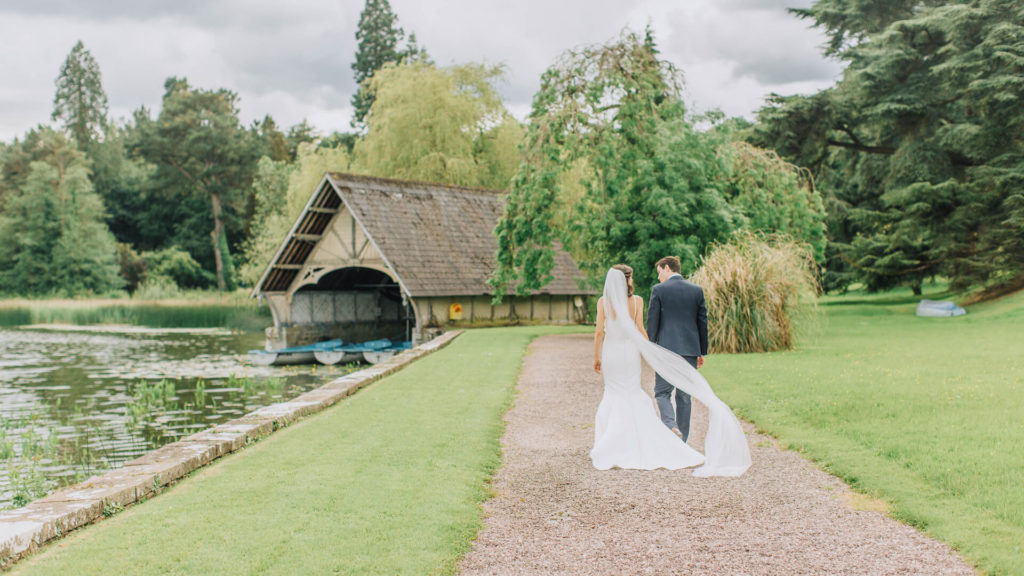 Old Stable Mews
Equestrian Centre
Sample Activities Itineraries
Ireland's Ancient East
Glaslough Audio Trail App
Pottery Classes
Liz Christy Scarves
Rally School Ireland
Sliabh Beag
Monaghan Brochure
An Introduction to the Architectural Heritage of County Monaghan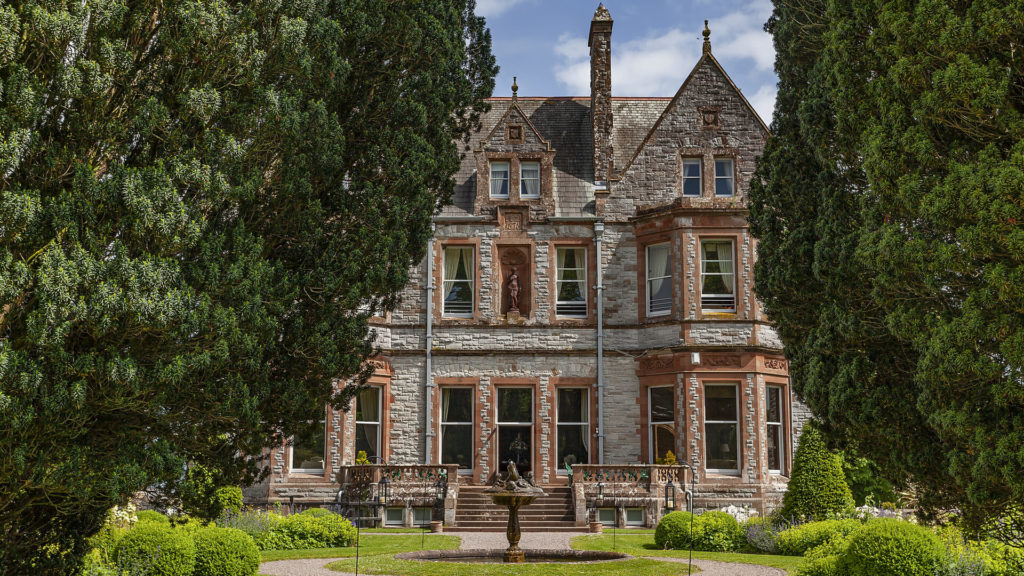 The Old Stable Mews
Snaffles Restaurant
Conor's Bar & Lounge
Afternoon Tea
Private Dining
Spa Specials
Meetings & Conferences
Team Building
Book Your Stay
Book Direct
Best Rate Guarantee
Book a variety of options by clicking here
Stay at Castle Leslie Estate
The estate offers a wide variety of different accommodation at The Castle, at The Lodge and at The Old Stable Mews to fit all tastes and requirements.
Castle Leslie Estate is nestled on 1,000 acres of undulating Irish countryside, dotted with ancient woodland and glittering lakes. It is one of the last great Irish castle estates still in the hands of its founding family.
The estate is home to some of the most unique and enchanting accommodation on one of Ireland's most breath-taking estates.
Following significant investment and a major restoration programme over the last three decades, the beautiful Castle Leslie Estate is full of character and personality and is the ultimate Irish rural escape.
A room of one's own
Unlike most hotels, Castle Leslie Estate boasts a variety of accommodation to suit all tastes and holidaying needs.
The Castle, rich in unspoilt rural splendour and breath-taking artifacts, offers complete respite from the rest of the world. A haven of tranquillity, The Castle features twenty one unique bedrooms – whether your idea of heaven is a romantic boudoir designed with relaxation and privacy in mind or flamboyant room decorated with rich deep colours, there's a room to suit your tastes.
The Lodge offers a completely different experience to that of The Castle. Complete with 50 guestrooms – each of which remain true to the building's original structure – and buzzing with activity, there is plenty to keep yourself occupied at the boutique, country house style Lodge.
For those looking for a self-catering holiday with family and friends there is the luxurious Old Stable Mews. Majestically set within a cut-stone courtyard, the Old Stable Mews offers old world elegance with modern convenience. This old coach house features a collection of two-bedroom mews, which have been restored and refurbished to offer every modern comfort.
80 minutes from Dublin, 60 minutes from Belfast and a million miles from anywhere…
Special Offers at Castle Leslie Estate
Check all of our promotions and packages available.
Your browser does not support iframes.

Equestrian Travel Articles
Haunted Ranches & Castles for Horseback Riding If You Dare
In honor halloween and those who love "ghost hunters," check out these two great places to enjoy a horseback riding vacation... that just may be haunted .
After visiting ranch and riding vacation destinations for over a decade, you can bet that I've come across some haunted dude ranches and riding destinations. While I'm not one to scare easily, there were a few instances at these holiday spots where fright of the paranormal got the best of me and even I might have believed I'd seen or felt a ghost. When dreams of galloping away by night roll into real life dreams come true galloping through the countryside by day, you know you've landed in an unusual equestrian vacation destination.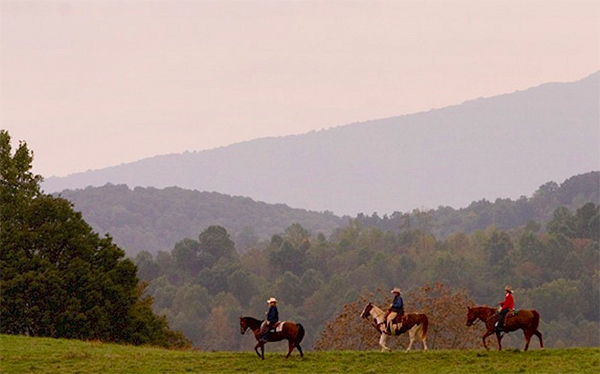 Head to the mountains to ride with Marriott Ranch and with potential ghosts!
Marriott Ranch, Virginia
Riding at an East Coast ranch where Longhorn cattle graze is unusual enough, but add in a ghost named Hester and you're in for quite the riding vacation. Less than sixty miles outside Washington, D.C. in the foothills of the Blue Ridge Mountains, Marriott Ranch welcomes travelers to participate in cattle drives, trail rides and enjoy playing cowboy in a stunning part of Virginia. Known by many as a "haunted dude ranch," the riding here is so good, we recommend that you don't stay away.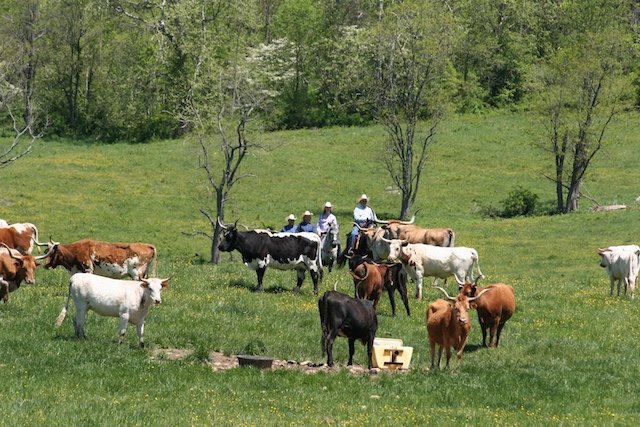 Riding with Longhorns in Virignia.
The ranch is steeped in history, as is the Inn at Fairfield Farm, the B&B where you can stay while riding here. When I first arrived, Joe led me to my room in the main inn. He told me that my room was reputed to be haunted by a ghost named Hester, whose picture happened to be above my bed. Just great, I thought, as I stared at the painting and wondered if Hester might awake me with noises in the night...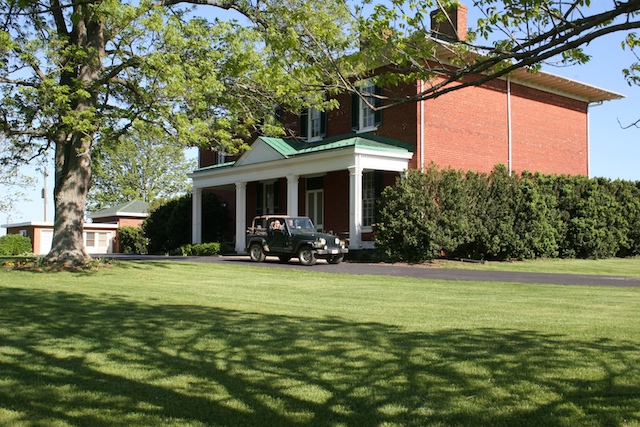 The Inn at Fairfield Farm is the "haunted" inn where guests stay.
The Inn was built in 1814 by James Marshall, brother of the first Chief Justice of the United States. In 1939, a Belgian Baroness escaping the Nazis lived in what's now called the Baroness Cottage, and when Mr. Marriott took over the property, Roy Rogers and Presidents Reagan and Eisenhower, and other world leaders would come to experience life on the range. Lots of diverse history can sometimes mean lots of opportunties for hauntings!
Castle Leslie, Ireland
If you want diversity in your hauntings, head to Castle Leslie in Ireland, where you can meet a Casper-type apparition, a fright-inspiring monk, a crying child, bells ringing on their own or Lady Constance Leslie, depending on your room choice. This castle, still owned and run by its founding family, makes for a dream equestrian holiday. Walking inside the castle with its individually decorated rooms and priceless antiques, you may see why. This is the castle that's welcomed the rich and famous throughout history and where Sir Paul McCartney wed Heather Mills. It is also destinations chosen by the UK show "Ghosthunters" for their filming.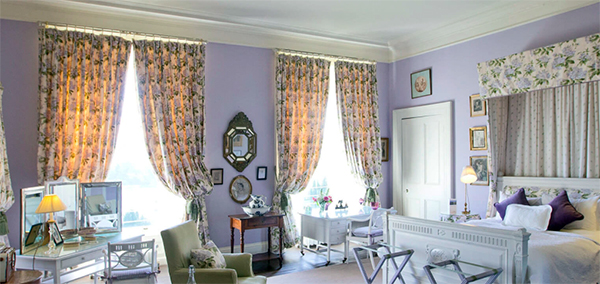 Castle Leslie's Mauve Room, which is reputed to be haunted.
There are twenty rooms inside the castle and reports on haunted rooms range. Guests who dare can stay in the Mauve Room thought to have paranormal activity from its former occupant, Lady Constance Leslie. The Mauve Room, also called The Royal Suite, has welcomed Queen Margaret of Sweden, The Duke and Duchess of Connaught (Queen Victoria's favourite son, and also Desmond Leslie's godfather), Prince Pierre of Monaco and Prince Kessee. I guess they weren't scared off by Lady Constance Leslie!
Those who have slept in the Red Room have reported seeing a ghost named Norman who perished in battle during World War I shuffling paper and telling guests who are making too much noise to quiet down.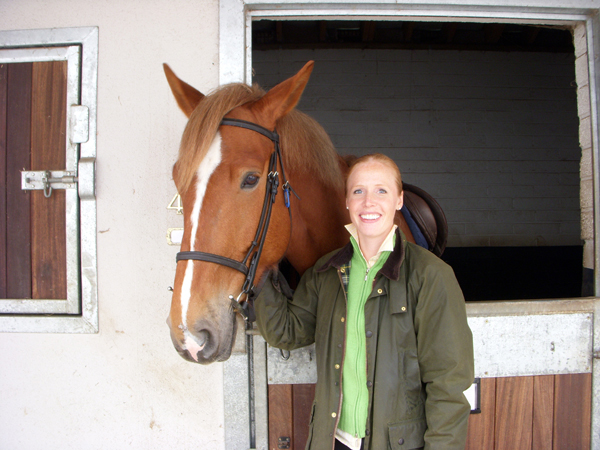 My friendly mount at Castle Leslie must have kept the ghosts away or tired me out, so I slept like a baby.
Now when I stayed there, I didn't have a ghost encounter, but perhaps I was so tired after my full days of galloping around the three lakes, rolling parkland and cross country obstacles on the property.
Learn about more great places to stay and ride in the Equitrekking Vacation Guide , through our Travel Deals page and Top20Ranches.com .
Advertisement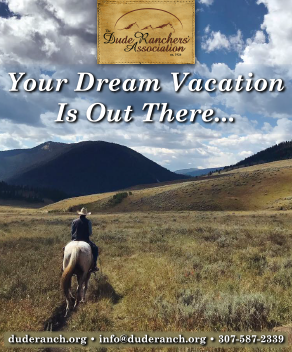 Vacation Guide
Hot travel deals.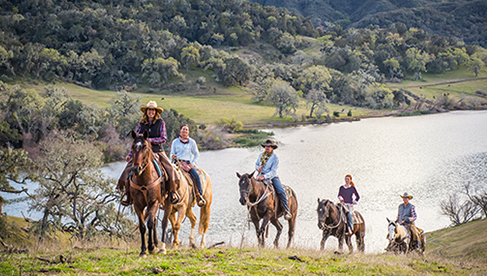 Dude Ranch Vacation Deals & Specials on Horseback Riding Vacations!
We continually update the Equitrekking Travel Deals page and blast it out first in Equitrekking's free monthly e-newsletter. Sign up to get the best dude ranch vacation travel deals first. Enjoy discounts on riding holidays and bargains on cattle drives and riding vacations. Need more ideas? Search the Equitrekking Vacation Guide and Top20Ranches.com.
Subscribe to our Newsletter
Sign up for the newsletter.
Equestrian email you'll really enioy
Stay connected
Travel Articles
Where to Ride: Droolworthy Riding Vacations April 30, 2023
The Hardy Quarter Horses of Namibia Breed Profile February 17, 2019
Horse Lover's Vacation at Shaker Village of Pleasant Hill December 24, 2018
Cincinnati's Bed and Breakfast with Horses December 24, 2018
Top Riding Vacations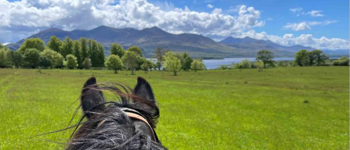 Find the best global horseback riding vacations in Top Riding Vacations .
Top 20 Ranch Vacations

Visit Top 20 Ranches for Dude Ranch Vacations
50 State Trail Riding Project (84)
Ex-Racehorse Adoption Blog (34)
Dude Ranch Blog (170)
Darley's Travel Blog (499)
Expert Equestrian Articles (184)
Equestrian Travel Articles (370)
Horse Breed Guide (31)
Meet Your Host (38)
Travel Tips (21)
Articles by topic
50 State Trail Riding Project (32)
50 state trail riding project (21)
Adventure Travel (86)
Arizona (34)
Breeds (22)
California (31)
Canada (28)
Colorado (36)
darley newman (22)
Darley Newman (229)
Day Rides (43)
dude ranch (54)
dude ranch vacation (29)
dude ranch vacations (31)
dude ranches (48)
Dude Ranches (26)
Equestrian Events (23)
equestrian jobs (23)
equestrian travel (54)
equestrian vacation (280)
equestrian vacations (158)
Equestrian Vacations (132)
equine careers (24)
equine industry (22)
Equitrekking (234)
equitrekking (23)
Equitrekking Travel (111)
EquitrekkingTravel.com (193)
Europe (65)
guest ranch (34)
guest ranches (26)
Hawaii (21)
horse breeds (30)
horse careers (23)
Horse Culture (35)
horse riding vacations (25)
horse vacations (23)
horseback riding (43)
horseback riding vacation (243)
horseback riding vacations (76)
Iceland (25)
Ireland (56)
jobs with horses (22)
Kentucky (30)
Montana (24)
National Parks (22)
riding holidays (26)
riding vacation (25)
South America (30)
Thoroughbred (23)
Thoroughbreds (24)
trail riding (72)
Trail Riding (135)
United States (139)
Uruguay (25)
Vermont (23)
Virginia (31)
Wyoming (22)
Bahasa Indonesia
Slovenščina
Science & Tech
Russian Kitchen
5 Russian hotels haunted by ghosts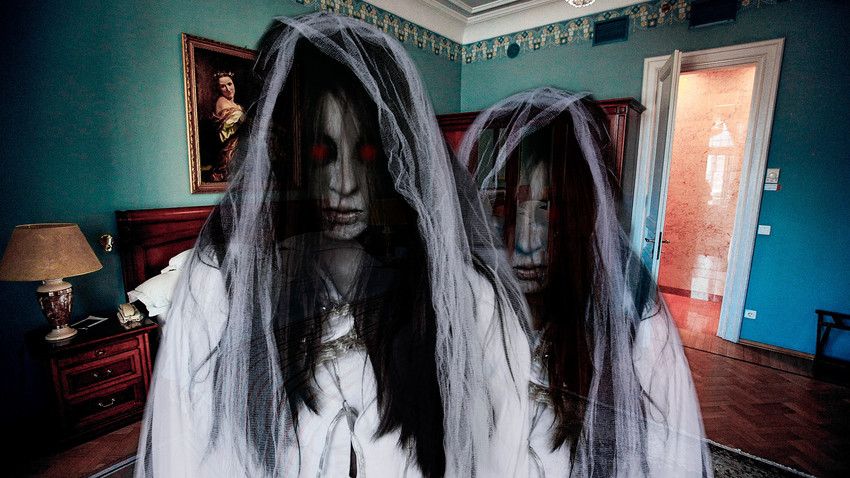 Paranormal activity isn't just something we see on TV - many people believe there are places where ghost sightings are real. Russia is no exception - Grigory Rasputin, Sergei Esenin and even Vladimir Lenin - are just some of the ghosts said to inhabit Russian hotels as well. Would you dare to spend a night there and check if these ghost stories are true?
1. Hotel National (Moscow)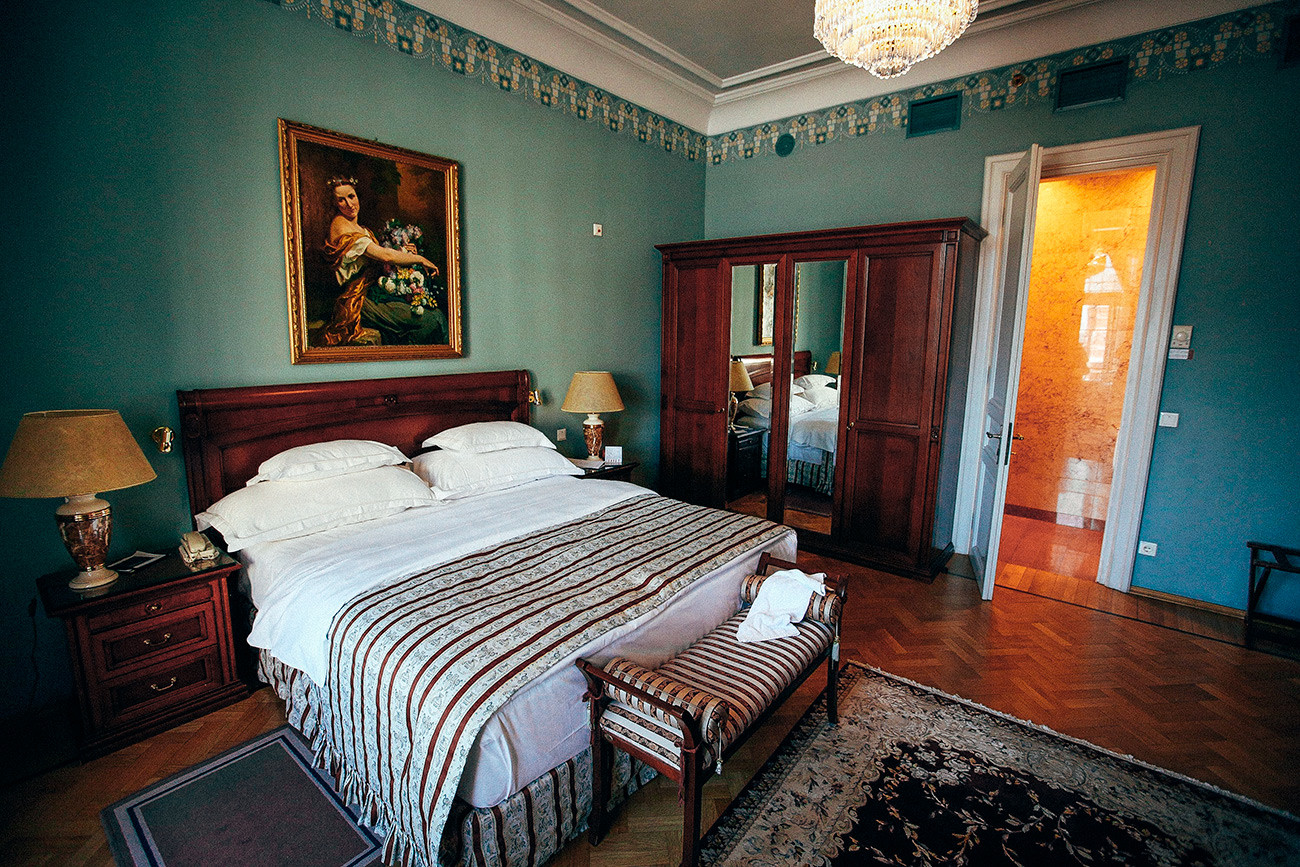 One of the most luxurious hotels in Moscow, Hotel National opened in 1903 and has hosted many well-known names over the years including prima ballerina Anna Pavlova, composer Nikolai Rimsky-Korsakov, French poet Anatole France, English writer Herbert Wells, and American pianist Van Cliburn. The leader of the Russian Revolution and the first head of the Soviet state, Vladimir Lenin, also lived here for a week with his wife - in room 107. According to rumors and the hotel staff's accounts, a figure of a man with a bald head and a beard is often seen at the hotel sipping tea, walking the corridors and turning the lights on and off - it seems the Soviet leader loved it here so much he didn't want to leave the place - even after his death!
2. Apartment Baltapart On Gorokhovaya (St. Petersburg)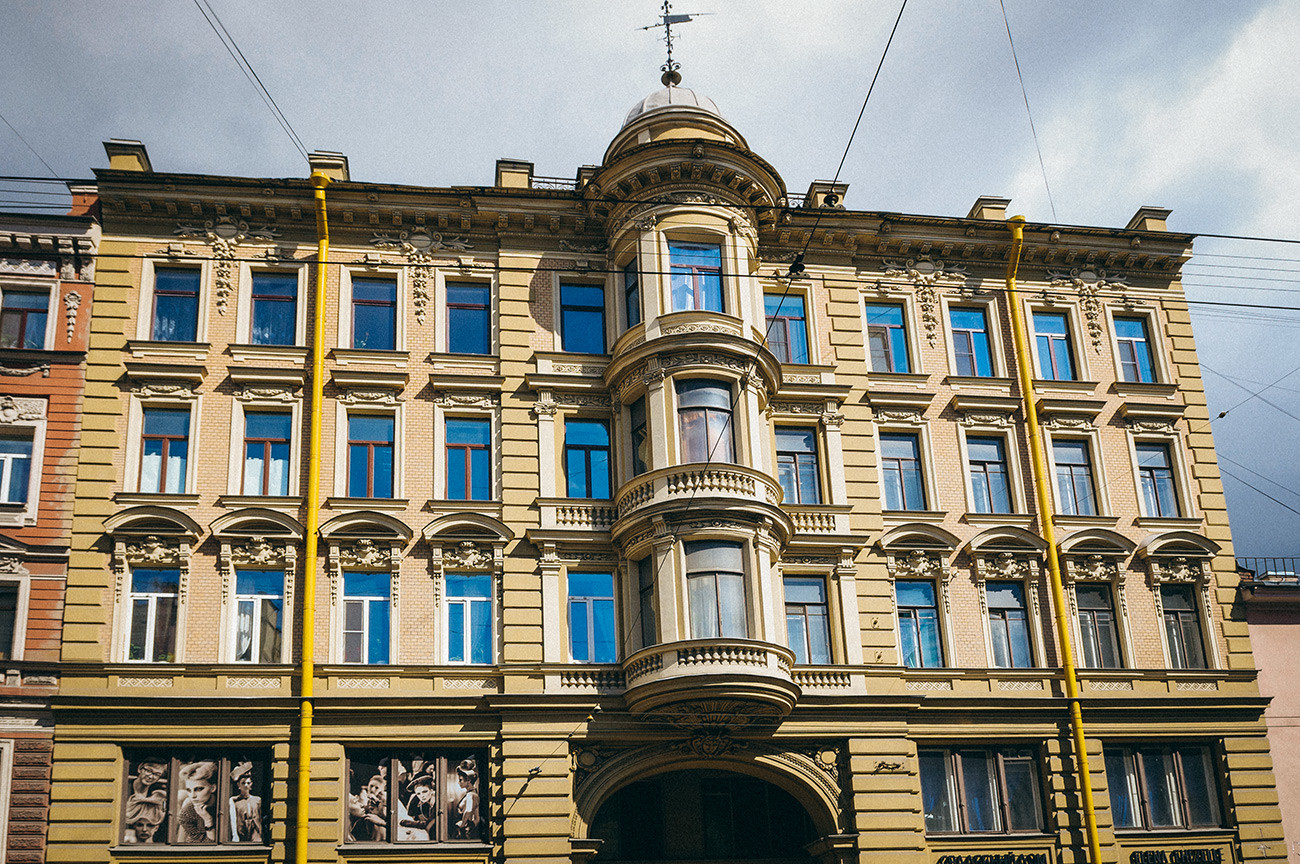 Want to get a glimpse of Grigory Rasputin , the famous mystic and friend of the last Romanovs? Try your luck at the hotel on Gorokhovaya 64 in St. Petersburg, a residential building that dates back to the early 20th century and has, at some point, hosted Rasputin on the third floor. Some of the guests share that they regularly see the white figure of Rasputin roaming around at night. Others think the ghost tends to visit those who are sad or in a bad mood. If he visits a man, he would stroke him on the back at night, or, if visiting a woman, he'd whisper something nice to comfort her.
3. Grand Hotel Europe (St. Petersburg)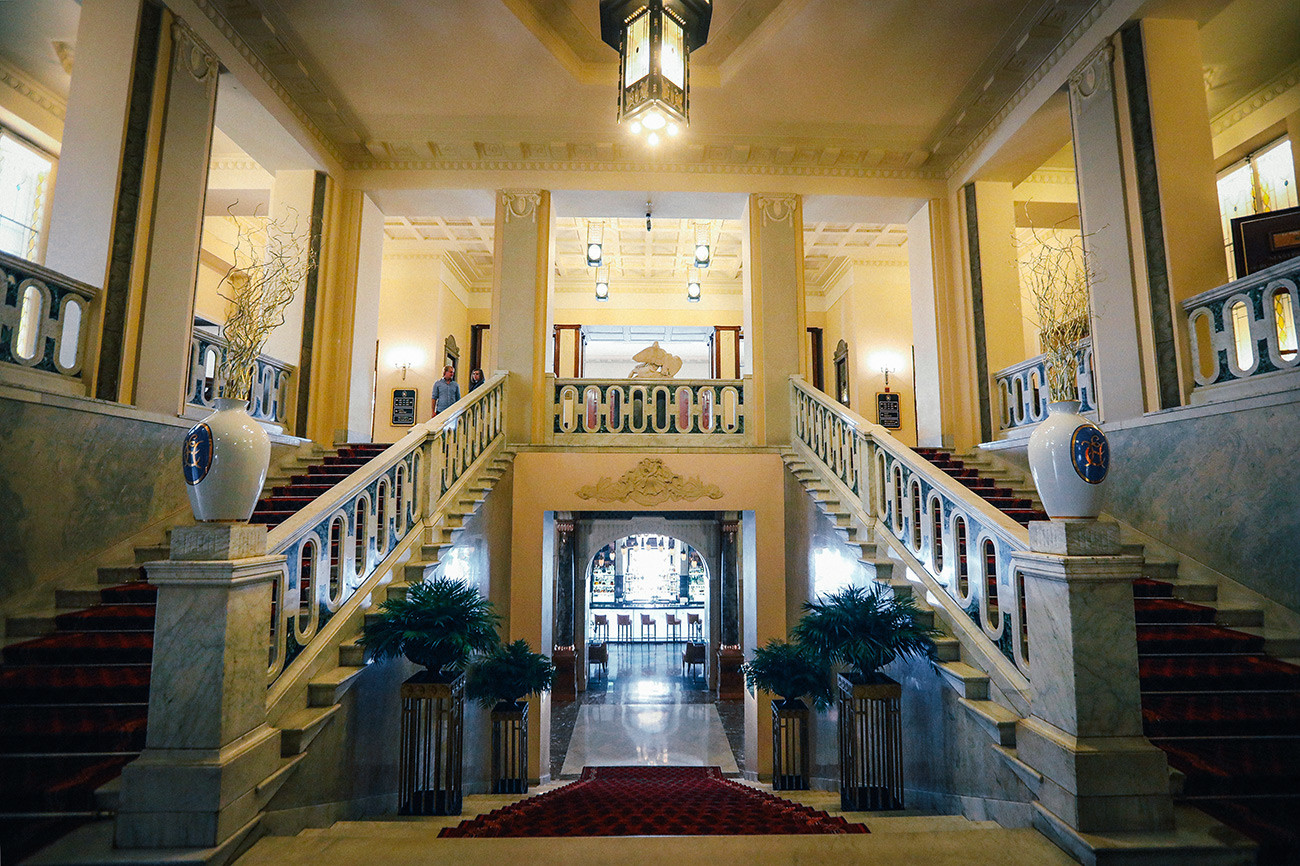 The five-star Grand Hotel Europe opened in 1875 on Arts Square in St. Petersburg. As the legend goes, it replaced an earlier inn situated on the same site - a lodge where since 1706 guests would hear and witness horrifying things like footsteps in the attic, moans, and squeaks. The story tells that once a brave resident went up to the attic once and saw a ghost of the killed officer Belyaev-Tolstoy - a thing that terrified the owner and prompted him to sell the inn. Later, the building was demolished and a new Grand Hotel Europe was built in its place, but it's believed that the ghost moved into the new hotel as well - there are stories of guests sometimes mistaking the ghost for a porter!
4. Angleterre Hotel (St. Petersburg)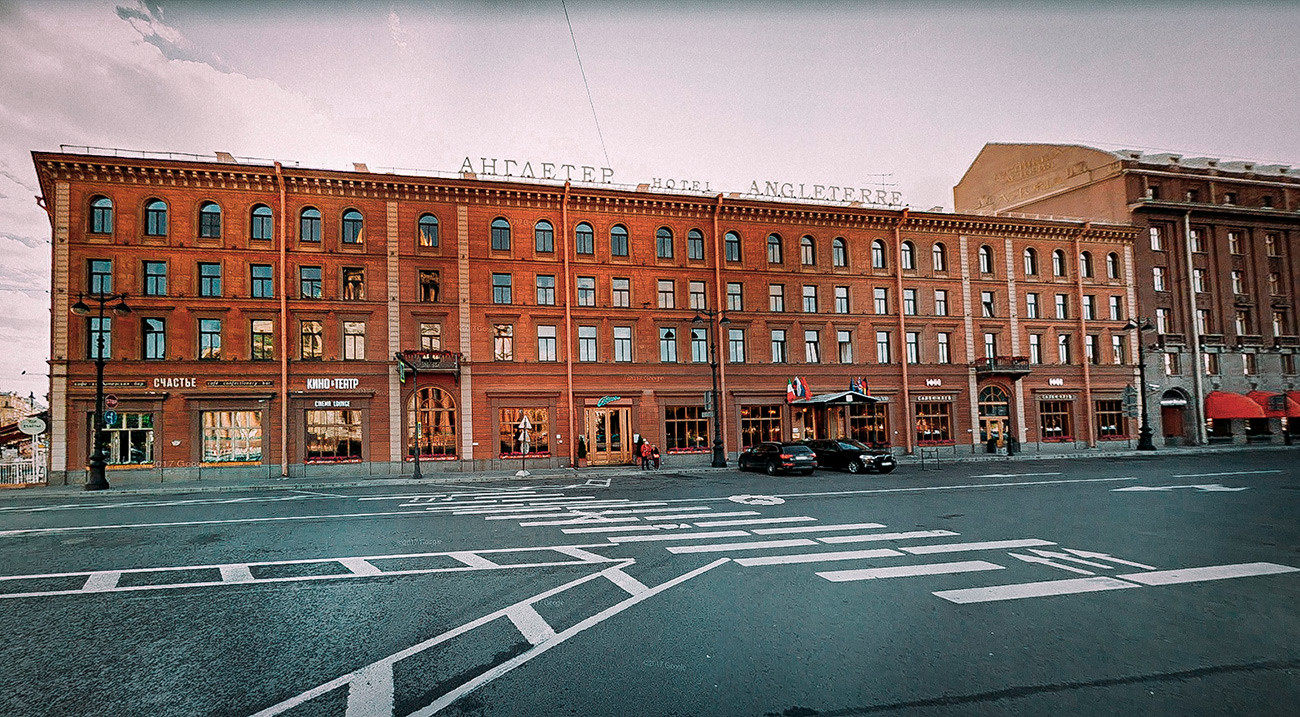 Another place believed to be inhabited by a ghost is the Angleterre Hotel in St. Petersburg - a place where the famous Russian poet Sergei Esenin was found dead in room No. 5 in 1925. Some believe he was suffering from depression and hung himself while others believe it was actually a murder and that suicide was a cover-up. Maybe that's why the soul of the poet has still not found its peace and is still seen within the hotel's walls.
5. Arkhangelskoye estate and sanatorium (Moscow region)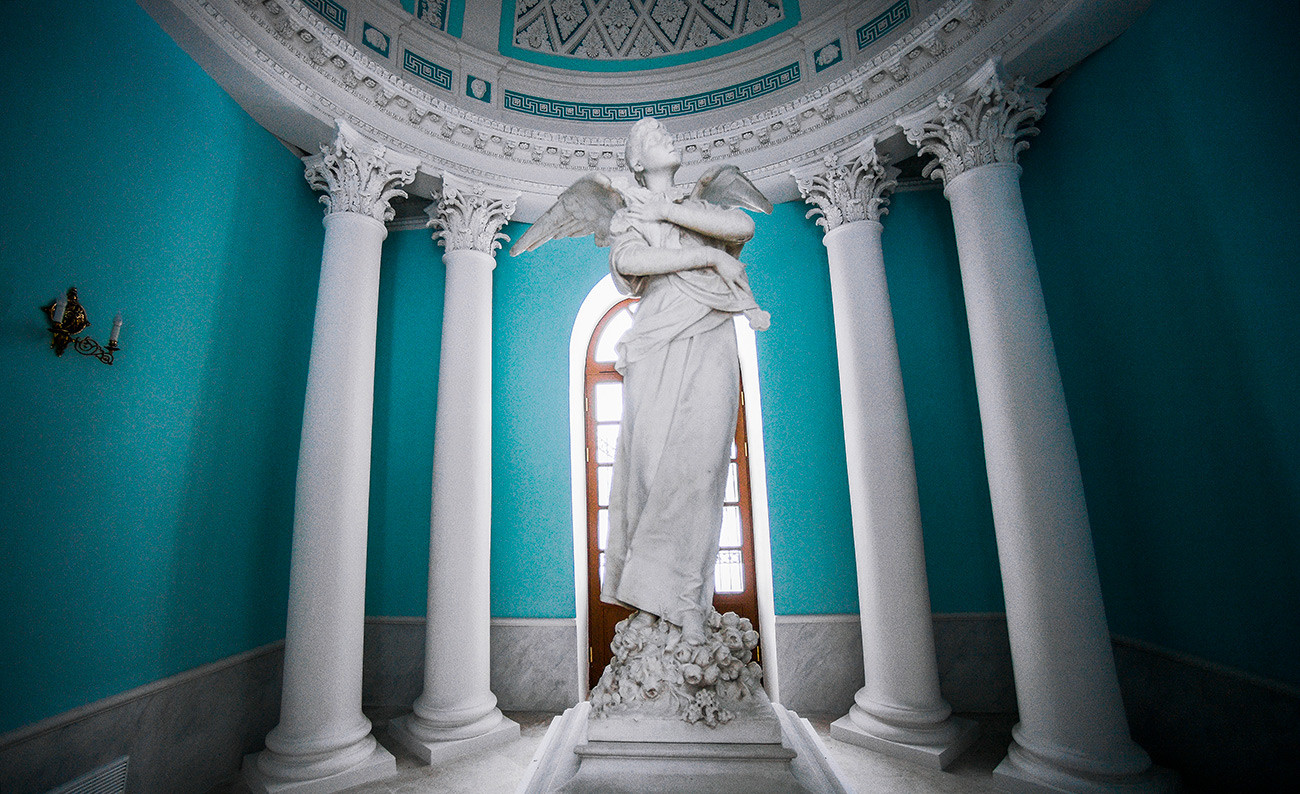 A monument in honor of Tatiana Yusupova in Arkhangelskoye.
The picturesque estate just outside of Moscow, Arkhangelskoye has seen many owners, including the Yusupov family, one of the wealthiest in the country. According to legend, the estate is inhabited by the ghost of Tatiana Yusupova, who died in 1888 at the age of 22 as a result of typhus. Her inconsolable father buried her here and ordered a marble angel to stand over her grave. After he died, the monument was moved to a nearby tea house and since then the ghost of Tatiana has been seen walking around the park searching for her father's present.
If using any of Russia Beyond's content, partly or in full, always provide an active hyperlink to the original material.
to our newsletter!
Get the week's best stories straight to your inbox
11 adventure ideas that will make you book a holiday in Russia in a heartbeat
7 best summer schools to master your Russian in the Motherland
Top 10 most unusual hotels in Russia (PHOTOS)
This website uses cookies. Click here to find out more.