Types Manga One-shot Doujinshi Light Novel Manhwa Manhua Comic
Gender Bender
Martial Arts
Psychological
Slice of Life
Super Power
Supernatural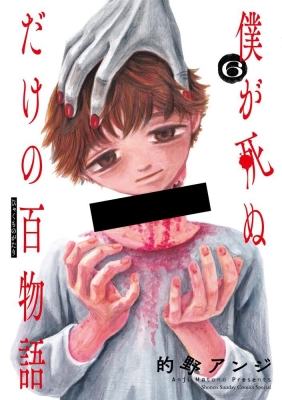 Hundred Ghost Stories of My Own Death
List Chapter
Chapter 58: Pavlov's Boy Read
Chapter 57: Sleep Paralysis Read
Chapter 56: Won't Forget Read
Chapter 55: Broadcast Read
Chapter 54: Bait Read
Chapter 53: Raised Hand Read
Chapter 52: Lord Oita Read
Chapter 51: What You Can't See Read
Chapter 50: Mistaken Identity Read
Chapter 49: Loud Noise Read
Chapter 48: Black Sweater Read
Chapter 47: Riding Duo Read
Chapter 46: Nesting Dolls Read
Chapter 45: Kuchisake-Onna Read
Chapter 44: Scent Read
Chapter 43: The Back Seat Read
Chapter 42: Scarecrow Town Read
Chapter 41: Schrödinger Read
Chapter 40: Demon Worship Read
Chapter 39: The Dark Village Read
Chapter 38: Leaving the Mountain Read
Chapter 37: Roaming Head Read
Chapter 36: Defiled Read
Chapter 35: Happy Birthday Read
Chapter 34: Ghost Extermination Read
Chapter 33: Blink of an Eye Read
Chapter 32: That Day Read
Chapter 31: At Home Read
Chapter 30: Teketeke Read
Chapter 29: Rest in Peace Read
Chapter 28: Somebody See Her Read
Chapter 27: Transformation Read
Chapter 26: Scrounging for Coins Read
Chapter 25: The Boastful Old Woman Read
Chapter 24: Beneath The Mask Read
Chapter 23: Merry-Go-Round Read
Chapter 22: Pretend Not to Notice Read
Chapter 21: Smothered in Dust Read
Chapter 20: Dangerous Neighbor Read
Chapter 19: Hasshaku-Sama Read
Chapter 18: Clean Gum Read
Chapter 17: The Boy Who Was Thrown Away Read
Chapter 16: Online Dating Read
Chapter 15: Mirror Image Read
Chapter 14: Good Morning Read
Chapter 13: Normal Household Read
Chapter 12: Candy Shop Read
Chapter 11: Mister Pokkei Read
Chapter 10: Snails Read
Chapter 9: The Other Side Read
Chapter 8: Fight Read
Chapter 7: Con Artist Read
Chapter 6: Life Line Read
Chapter 5: Tempting Waters Read
Chapter 4: Package Delivered Read
Chapter 3: Clayman Read
Chapter 2: Dropped Read
Chapter 1: Tag-Along Read
You May Also Like

It's the work of the Ghost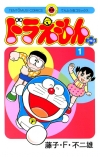 Doraemon Plus

It All Starts With Playing Game Seriously

Protagonist X Rival

Rakuraku Shinwa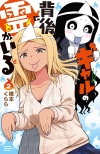 The Ghost Is Behind the Gal

Kamige tte Souiu Koto desu ka
© Mangareader.to
Welcome back!
Reset password, create an account.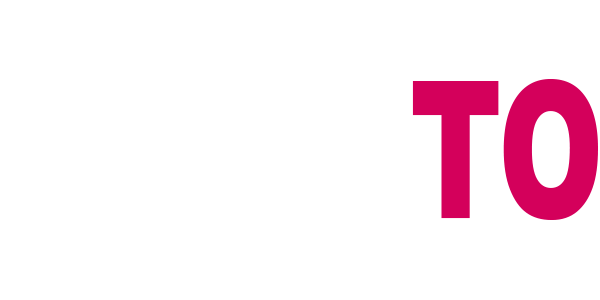 Hundred Ghost Stories of My Own Death
Chapters (0)
No chapter yet
Choose or Change the folder
Or un-follow this manga
Message the uploader users
Only used to report errors in comics.
The messages you submited are not private and can be viewed by all logged-in users.
Our uploaders are not obligated to obey your opinions and suggestions.
Do not submit duplicate messages.
Do not spam our uploader users.
Submitting content removal requests here is not allowed.
Poll: When you see the title "Prince of _", what word do you use to fill the blank?
Series Info
What's New!
Series Stats
21st Century
Collection of Stories
Dark Ambience
Elementary School Student/s
Ghost Story/ies
Japanese Ambience
Japanese Folklore

Chapter List
Related books.
Category Update
Anime Search
Seasonal Anime
Recommendations
2023 Challenge
Fantasy Anime League
Manga Search
Manga Store
Interest Stacks
Featured Articles
Episode Videos
Anime Trailers
Advertising
MAL Supporter

Boku ga Shinu dake no Hyakumonogatari 100 Ghost Stories to Die For Edit What would you like to edit? Synopsis Background Alternative Titles Picture Chapters/Volumes Publishing Dates Relations Type External Links
Alternative titles, information, add a picture pictures, more top anime.
1 Fullmetal Alchemist: Brotherhood
2 Steins;Gate
4 Bleach: Sennen Kessen-hen
5 Gintama: The Final
More Top Airing Anime
1 Shingeki no Kyojin: The Final Season - Kanketsu-hen
2 Sousou no Frieren
3 Jujutsu Kaisen 2nd Season
4 Kage no Jitsuryokusha ni Naritakute! 2nd Season
5 One Piece
More Most Popular Characters
1 Lamperouge, Lelouch
3 Monkey D., Luffy
4 Lawliet, L
5 Roronoa, Zoro